4 Reasons Why Picking an Artificial Indian Wedding Bangles Set Would Be a Win-Win for Your Big Day
Jewellery is easily one of the favourite parts of trousseau shopping for brides. However, millennial brides tend to get drawn towards artificial jewellery when it comes to Indian wedding bangles set as they find real jewellery options very limiting.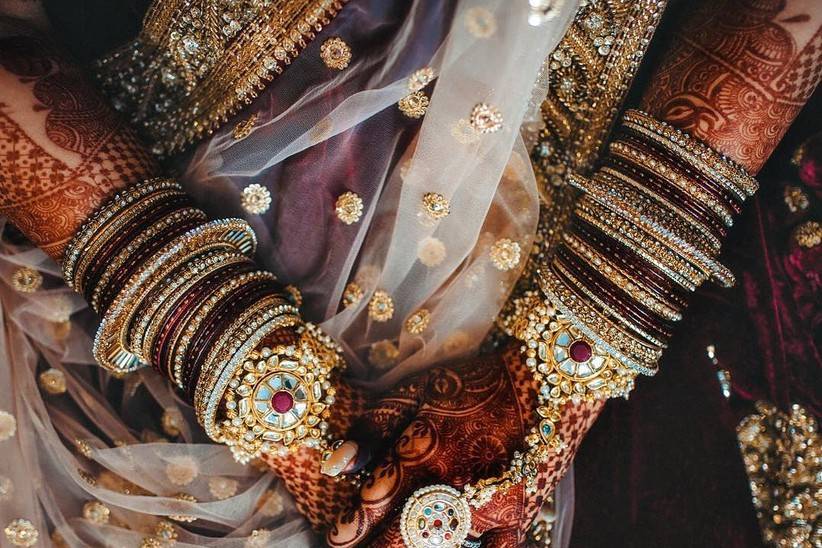 Gone are the times when artificial jewellery was frowned upon or considered less classy. The thinking of our millennial brides is in no ways similar to that of the old times. For them what is important is that they spend on things that they like and that are unique to possess. The Indian wedding bangles set are the set of bangles that every bride getting married has to have as a part of her trousseau including the bangles set that she wears for her own wedding functions.
Now if you ask your mom about the Indian wedding bangles set, she will in no time tell you names of all different kinds of bangles that a bride must have to make sure she has something that goes with every type of jewellery set and outfits. But is that how our millennial brides process things? Well, we'd say it's a clear no. They not just like to have variety in their Indian wedding bangles set, but also feel that real jewellery can be extremely limiting and not worth spending so much money. And we must say they do have a point. Hence, we've put together a list of reasons why you're totally justified if you're a millennial bride who thinks the same way.
Reason 1: Style is Key to Millennial Brides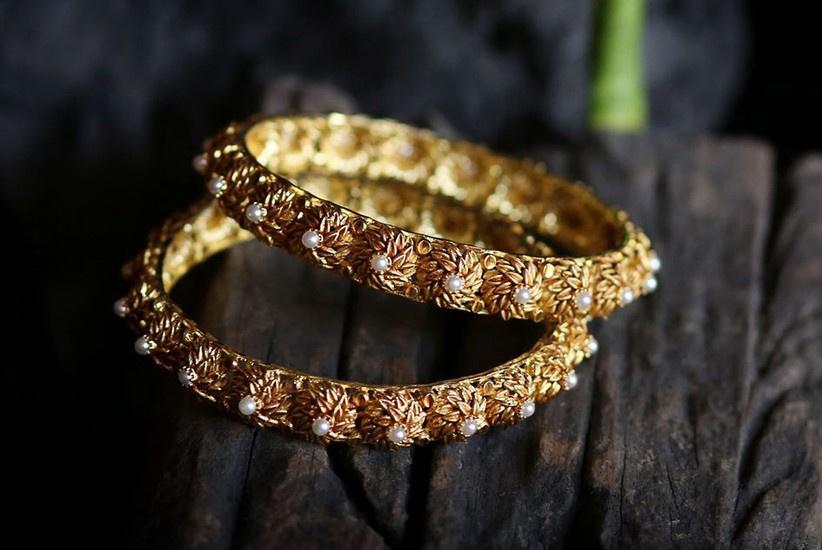 As we just mentioned above, these days brides are not looking to conform to what society feels is right. For them, their bridal jewellery or Indian wedding bangles set is all about what they like to wear and what stands out. Therefore brides who think style is key can be rather disappointed by the bangle designs that they find in gold, diamond, Kundan, or other precious stones as well. They are also a generation that does not necessarily believe jewellery to be the right investment. They'd rather trust mutual funds or fixed deposits as their investment plan. For them, Indian wedding bangles set is all about playing with different styles, cuts, designs and wear pieces that stand out in their entire look.
Reason 2: Variety is More Affordable with Artificial Jewellery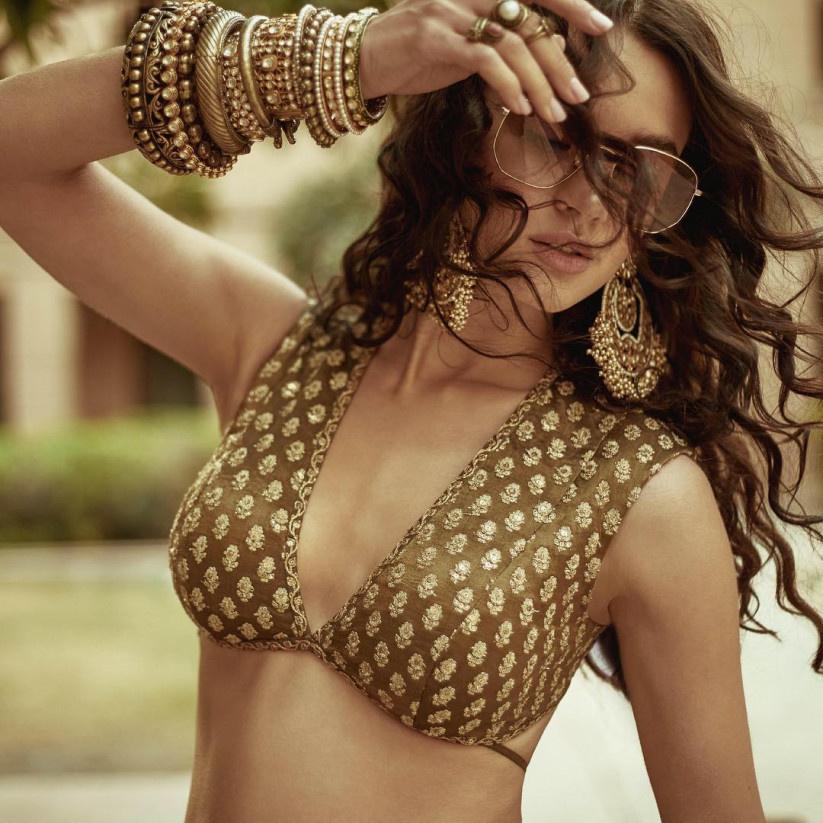 Image Courtesy: Sabyasachi
Another reason why our millennial brides are right to not invest whole lots of money on real jewellery is that they sure have the tendency of getting bored with things pretty easily. While moms have saved their Indian wedding bangles set for years to pass it on to their daughters, they may not necessarily be able to spend so much money on a few classic jewellery items and save it for years. The brides of today are looking to have a variety in their wardrobe, be it clothes, shoes, jewellery, or anything else. It is also because girls these days don't just get ready but believe in putting a look together. These looks then require them to have a great variety of bangles in their wardrobe which is extremely expensive if you choose to go for real jewellery.
Reason 3: Artificial Jewellery Feels Safer To Carry Around Everywhere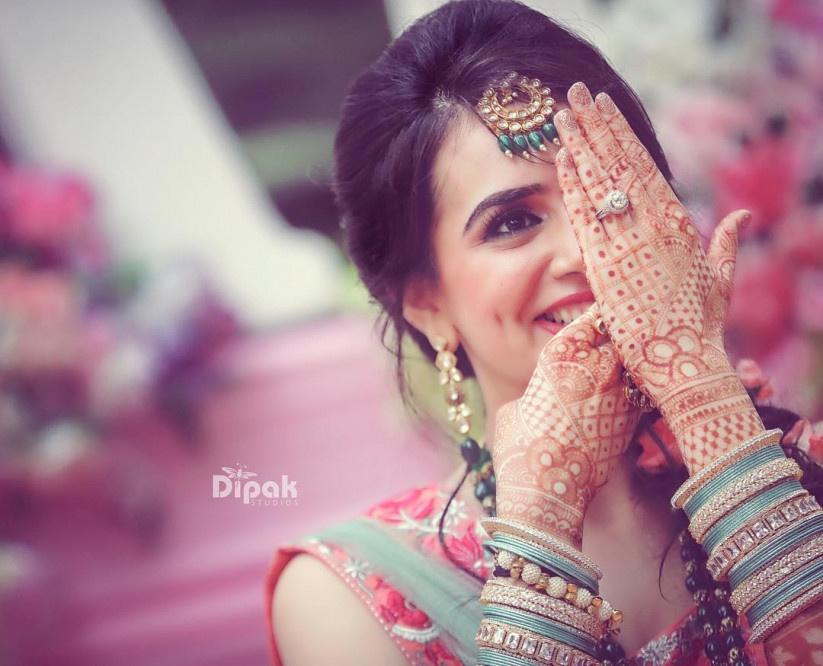 The current fad of destination weddings has increasingly made it difficult for our moms to carry their statement jewellery around everywhere. But our millennial brides are surely learning from them. While a few statement pieces in your Indian wedding bangles set might be necessary, but other than that artificial jewellery makes sure that our brides can easily without any fear carry their jewellery around and look super- stylish wherever they go.
Reason 4: Artificial Jewellery are Indistinguishable These Days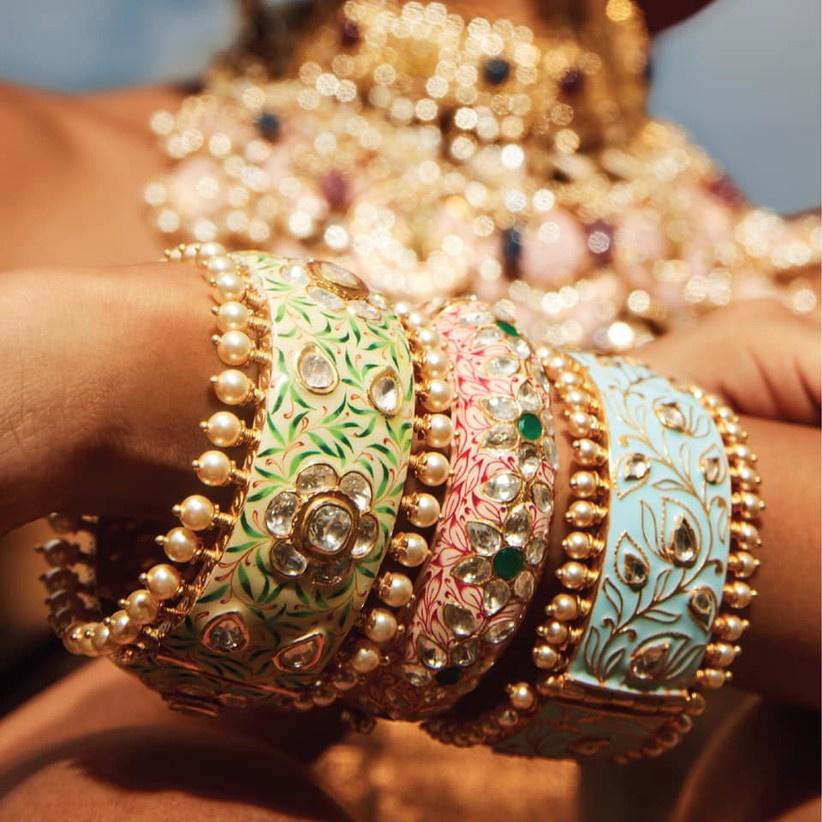 A few years ago, it was believed that the finish of artificial jewellery was nowhere close to that of real and therefore wearing it would rather look cheap. But these days even a pro can't recognize an artificial bangle from the real one. This is another reason why our millennial brides don't have a problem looking for style, variety and everything else that comes in a great finish. With never seen before designs, today there are countless options of places to buy real looking artificial bangles. In fact, so many of the online stores are also doing a great job creating beautiful designs for our millennial brides to wear on their big day.
If your mom is not truly convinced with the idea of artificial jewellery for your Indian wedding bangles set, then make her read this and tell her why it is the most practical thing that you've ever convinced her for. We totally vouch for it. Indian wedding bangles set is not something that you'd only wish to wear on your wedding function, it is something you'd want to cherish and repeat with outfits even later on. Therefore it only practical that you choose something you truly like.
What do you prefer for your Indian wedding bangles set? Tell us in comments if you think artificial jewellery is the best option in today's times.