Bodhu Alert! Quick Tips for a Bengali Dulhan Before She Enters Her New Family!
Getting married in a Bengali family? There is a whole new world waiting for you to discover. So here are some quick tips on traditions & rituals for a Bengali Dulhan that might be helpful before entering a new family. Read on and take notes!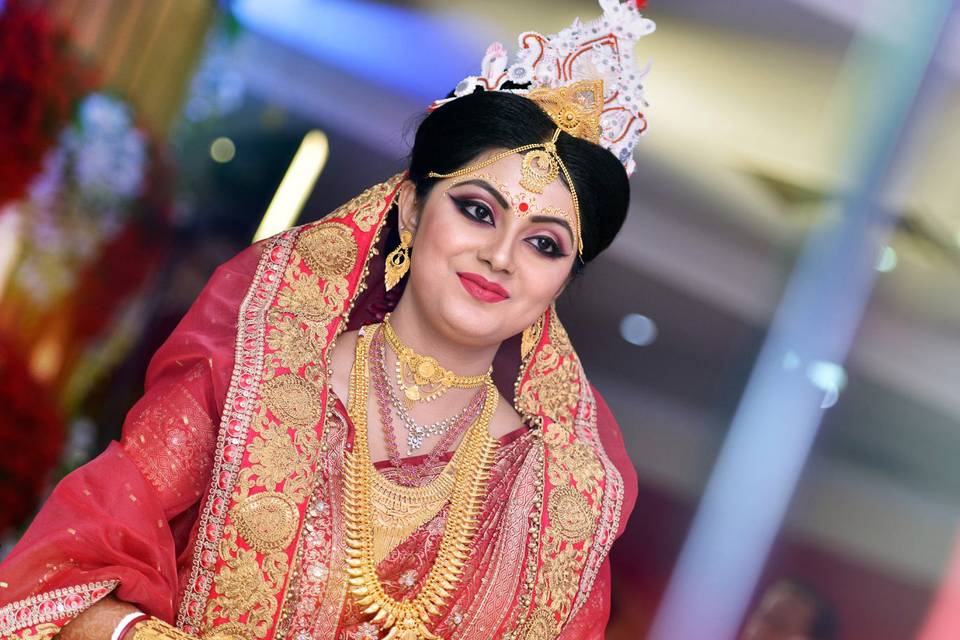 Every Indian wedding is unique because of their traditions and customs. Whether you're a Marathi Mulgi, Bong Bodhu or a South Indian bride...there is a whole list of rituals and fun traditions you must know to understand and enjoy every bit of it. We've already deciphered the Bengali bride look for each wedding event. So what happens when you, a newlywed Bengali Dulhan finally enter your new family? What are you supposed to know, do or experience as a newly-wed Bong bride? Well don't worry, we've got you covered. Here is a list of all post-wedding customs and rituals that a Bengali Dulhan must know, to make things smoother. Give it a go!
1. Gifts & Goodies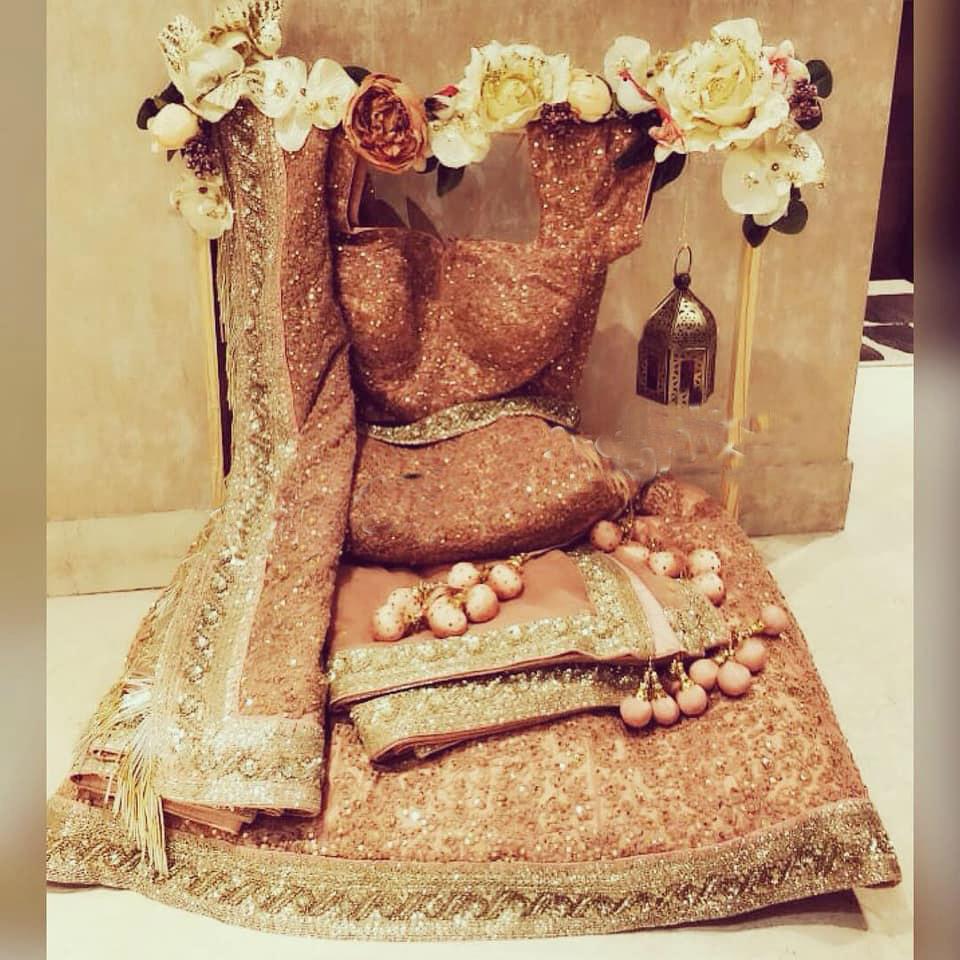 When you load up your Bengali wedding Tatta, make sure you have something for every member of your new family. One of the important customs of a Bengali wedding is, when the newly-wed Bengali Dulhan is introduced to the elder family members of the house, she touches their feet and gifts them clothes. These are known as Pronami. However, a Bengali Dulhan has to get something for every member of the family. So here is a list of things you must add on your Tatta:
i) Pronami Sarees
For the elder female members of the family and close relatives, sarees are gifted. Mostly these are cotton or Tant sarees. For the gifts for mother-in-law or sister-in-law, silk saree may be purchased.
ii) Kurta-Pajamas
Get colourful Kurta-pajama sets for all your male elders in the family. Keep in mind the age and preferences of each member while choosing the colours.
iii) Suits & more
You need to get something for your young nephews and nieces too. Salwar kameez, colourful Lanchas, skirts, t-shirts & jeans...do your shopping keeping their ages in mind.
Pro Tip: Do a little homework on the members you need to give these gifts to. Take help from your partner or ask your sister-in-law her favourite colour. More you know them, better you can pick their gifts! That's how you nail your first day as Bengali Dulhan.
2. Rites & Rituals

Here is the part of a Bengali wedding that involves all kinds of post-wedding rituals. Right from welcoming the Bengali Dulhan to Bou-bhaat, there are big-small customs involving the bride. Let's take a look:
i) Fishy touch
When the Bengali Dulhan enters her new home for the first time, she is made to touch a live fish! This is symbolic of a prosperous life as fish is considered auspicious in the Bengali culture and lifestyle. Fair warning for vegetarians who are about to become a Bengali Dulhan, we suggest you at least start practising for the first "fishy touch!"
ii) The Rice & Milk Pantry
As a part of Bodhu Boron or welcoming the Bengali Dulhan ritual, she's taken to the kitchen to show two things: boiling milk on the stove and bags full of rice. The significance of these two things is again prosperity and abundance of food.
iii) Kaal Ratri
Kaal Ratri is the first night of the newlywed couple at the groom's house when they have to sleep in separate rooms. This particular custom in a Bengali wedding is followed as per old folklore because it is said that the newlywed couple sleeping together on the first night, would lead to a discordant married life.
iv) Bhat Kapod
Like all other wedding rituals from different parts of the country, in a Bengali wedding too, the husband promises his Bengali Dulhan to provide her with good food and clothes forever. However, now both husband and wife have started adding more "clauses" to this promise for fun. Like asking for some vacations, going out for movies or luxury cars etc. encouraged by cousins, siblings or friends!
v) Bou Bhaat
On the day of reception, a Bengali Dulhan has to serve Ghee-rice to every member of the family which is known as Bou Bhaat.
Pro tip: For a more fun Bhaat Kapod event, start thinking on the list of things you'd like to be promised! Think quirky unique demands to make it a laughter fest!
3. The Right Outfit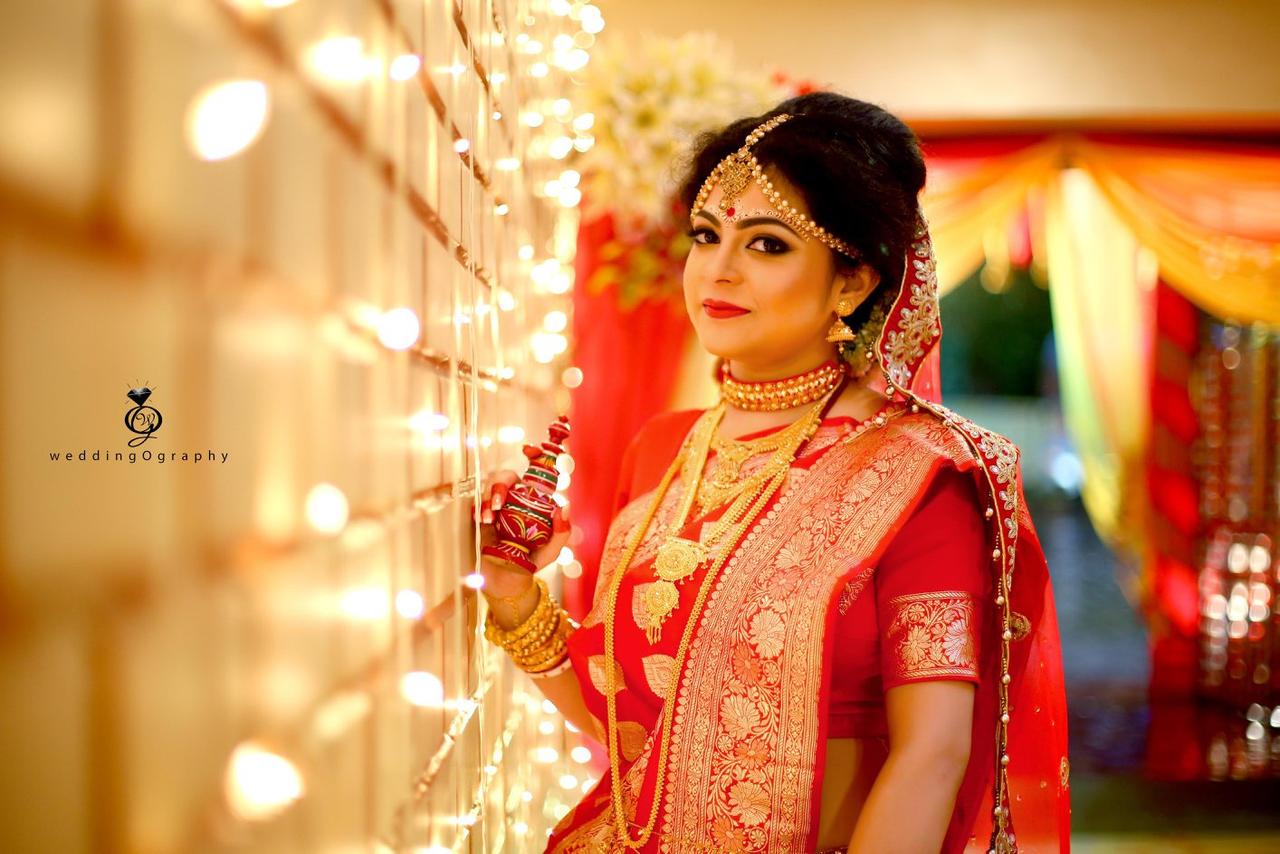 The best part of being a Bengali Dulhan (or for that matter any Dulhan!) is the opportunity to flaunt different outfits on different wedding occasions! So, you better learn how to wear a Bengali saree asap. In case of a Bengali bride, the outfit is always saree, but the choices in kinds of sarees and draping styles are where you get a whole lot of options. Check them out:
i) Banarasi for Boron
Drape your red Banarasi saree while entering to your new family. Team it up with traditional Bengali jewellery along with Shakha Pola for a complete Bodhu look.
ii) Jamdani for Bhaat Kapod
Pick a purple or fuchsia Jamdani saree which is light-weighted and airy and hence apt for day events like Bhat Kapod.
iii) Tant for Bou Bhat
Drape an elegant cotton Tant saree while you serve your first meal to your new family.
iv) Kanjeevaram or Baluchari for the reception
Reception night calls for a glamorous drape. Go with a Baluchari, Banarasi or a Kanjeevaram silk saree in stunning bright colours to rock the night!
Pro tip: Learn some authentic Bengali hairstyles to go with every outfit on your post-wedding events.
4. Games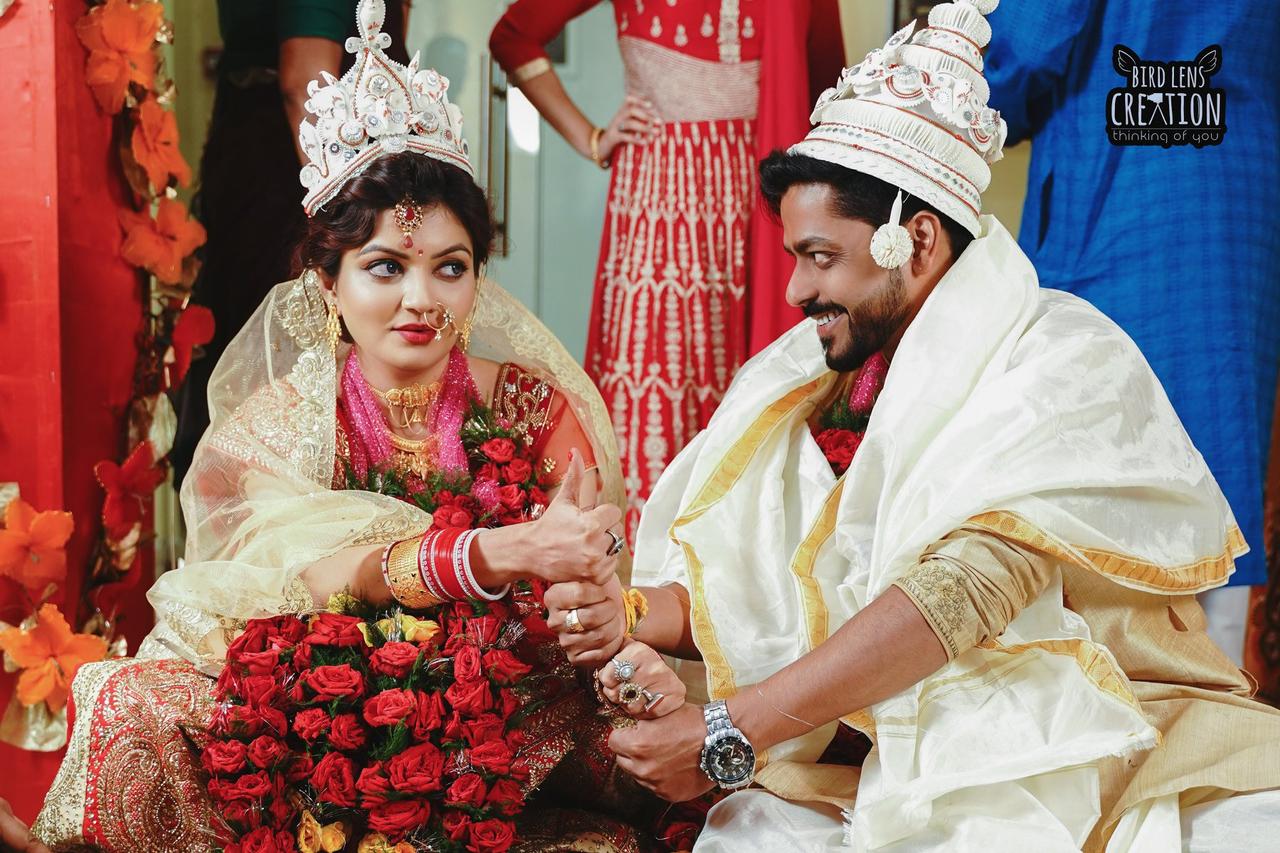 Now comes the fun part! Other than all the traditions and rituals, there are also some interesting Bengali games that involve the Bengali Dulhan. Take a look:
i) Sweet tooth Contest
A Roshogolla eating competition between the groom and the bride is an absolute must on a Bou Bhaat lunch or reception dinner. So buck up all Bong brides because it's a battle of the sweets!
ii) Fish the Ring
Yes, you guessed it right! This fun and cheerful exercise involve fishing for a ring. On the arrival of the new bride, the sisters-in-law and husband's friends prepare a large bowl of Alta-coloured water, flower petals, coins and a gold ring. The couple is then asked to look for the ring as their friends and family cheer them on. Whoever finds it, gets to keep the ring!
iii) Rice & Shells
The couple sits together on the ground along with all the other family members. Five mini earthen pots are brought out to them full of turmeric rice and shells. First, the bride topples the pots and the groom rearranges the contents of the pots. Then they change their roles. The winner is the person who rearranges every little item inside the pots. It is believed that the person who is able to pick each grain of rice and put them back neatly will organise the family better.
Pro tip: You could prep yourself for the Roshogolla contest, but make sure to work out! Otherwise, just be swift in the ring fishing contest!
Every bride, including a Bengali Dulhan steps into a new world holding her partner's hand. A new family, a new environment and a fresh journey on the horizon. And that's the reason for all these games, traditions and rituals. To keep her occupied in activities so that she doesn't get time to miss her home too much! Fun games, ice-breaking activities and customs that may not seem to have any explanation at first, are all designed with the sole purpose of making the bride feel at home. Ways to distract her from what she's left behind and welcoming her into a brand new world!
Take help from some hair experts of Kolkata for Bengali hairstyle advice.