Plan out Your Sagan Ceremony with Ease with These Helpful Tips
The Sagan ceremony marks the beginning of wedding celebrations. An intimate affair, this is perhaps one of the most important pre-wedding functions!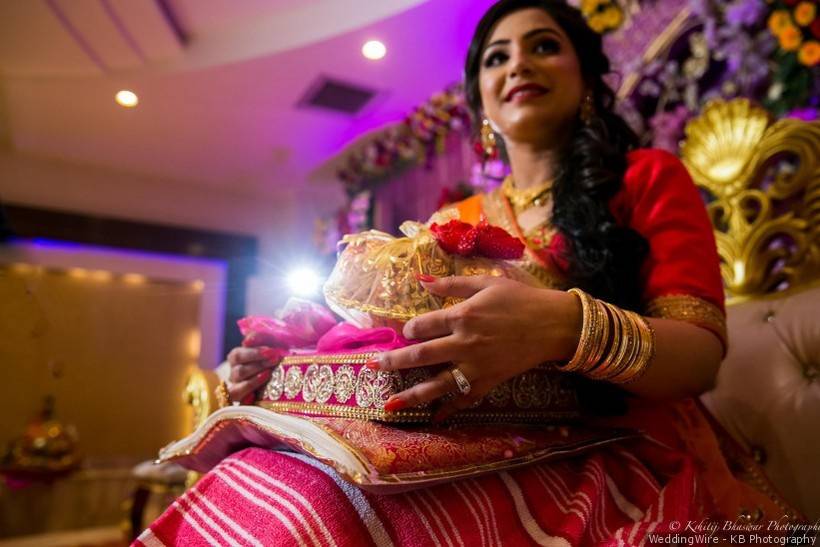 Many people confuse the Shagun or sagan ceremony with the Roka ceremony, but the two are different events. While the Roka is a type of engagement, the Sagan is an event that marks the auspicious beginning of the couples' lives. Many couples today have their engagement ceremony months before the actual wedding. In some cases, couples enjoy a year of being engaged before officially tying the knot. With this in mind, the Sagan becomes the true beginning of the wedding celebrations.
1. What's the best venue for a Sagan Ceremony?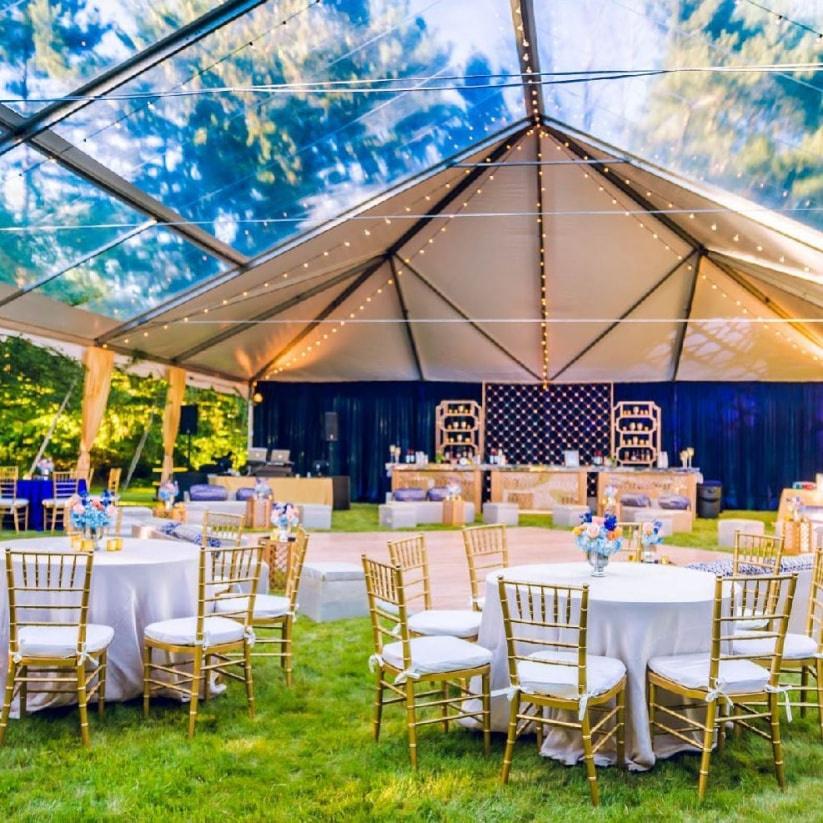 Traditionally, this ceremony used to take place at the groom's home. The bride's immediate family would visit the groom with tikka and wedding gifts. Today, however, most events leading up to a wedding tend to be celebrated on a much larger scale. As a result, you may find yourself considering banquet halls and other venues to host the ceremony. If you think the choice between the groom's home and a venue is hard to make, we can help you out with a pro's and con's list!
2. Pros of having the ceremony at the groom's home:
There's a higher emotional connect with the venue as this is where the groom grew up
There's also a deeper connection for the bride as this is to be her future home
Having the ceremony at home can create an intimate and personalized ambience
3. Cons of having the ceremony at the groom's home:
You may have to limit your guest list quite a bit if you were hoping to call lots of people
Adding more tasks to your plate right before the wedding, such as organising the wedding caterers and wedding décor, may just add unnecessary pressure
4. What happens during a Sagan Ceremony?
Irrespective of the pomp and splendour of the venue, the ceremony itself is a simple one. A Pandit performs a Havan to pray for the couple and seek blessings. Brides apply a red tikka onto the groom's forehead, signalling their acceptance of the marriage. The senior members of the family, such as grandparents and parents exchange gifts and sweets to celebrate. In some cases, the bride and groom may exchange rings.
Many families combine the Chunni Chadana ceremony with the Sagan ceremony these days. This is mainly done for the sake of convenience. During the Chunni Chadana ceremony, the groom's family gifts either a red chunni or Sari to the bride. When she wears it, the families exchange sweets and gifts to celebrate.
5. How many people to invite for this ceremony?
The ceremony is an intimate one with just the immediate family involved. Do not create a guest list that exceeds 20-30 people, as it's just not required. Think of this ceremony as one that has prayer as its highlight. Does your extended family need to be there for this? Not really. You can call your close friends, of course. But again, trim the guest list as much as you can.
6. What to wear for a Sagan Ceremony?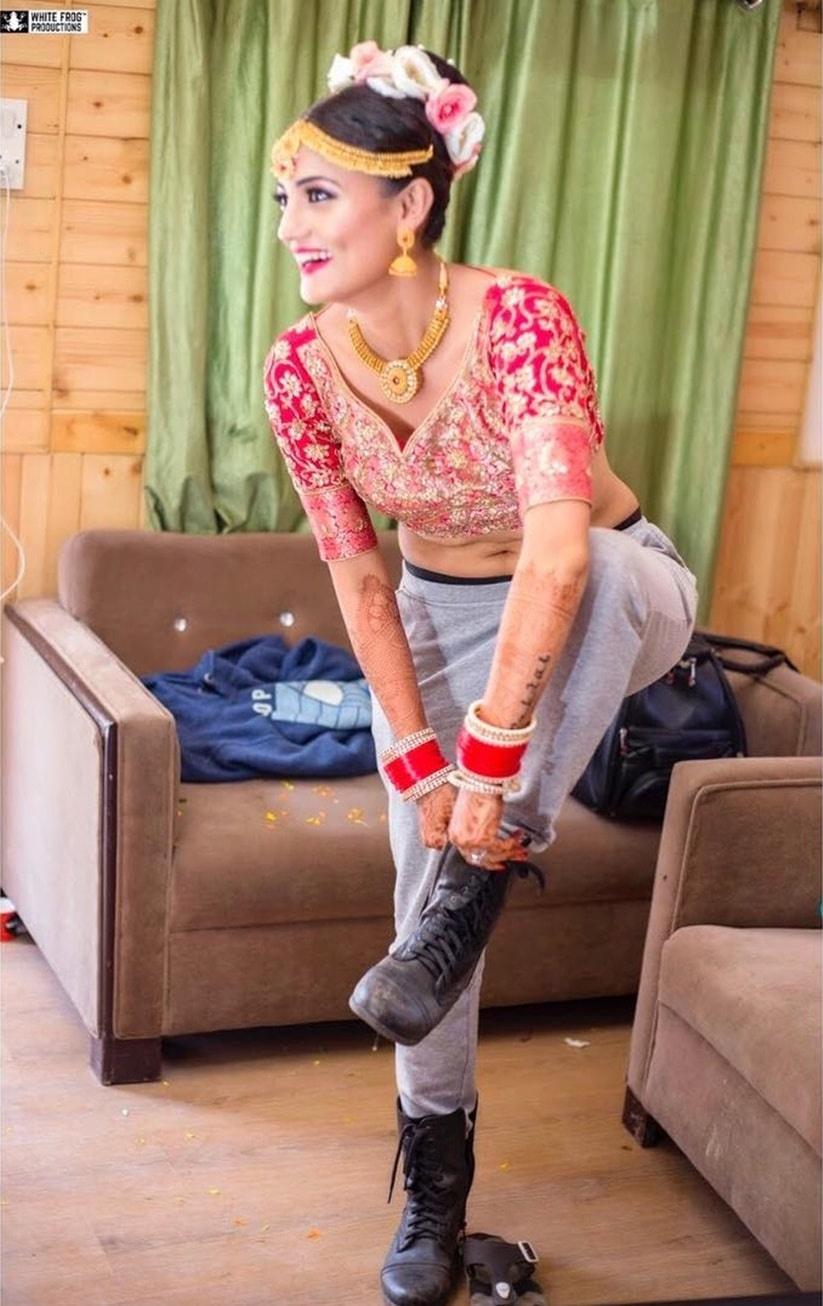 The Sagan ceremony is a small event, so you do not have to go over the top with your wardrobe. Of course, this does not mean that you can wear casual attire either. After all, you are the bride and this is your day.
Many brides wear a light Salwar Kameez during this occasion. It allows them to sit comfortably in front of the havan fire with their legs crossed. Grooms generally wear kurta pyjama for the same reason. In fact, this is one of the few wedding-related events when you can get away without having to wear heavy outfits.
If your ceremony will be carried out on a much grander scale, then you'll have to pick your outfit keeping that in mind. An Anarkali suit offers a great, flattering silhouette while still keeping you comfortable. In fact, even Anarkali's with heavy embroidery still manages to be quite comfortable. The empire waistlines of the Kurti ensure that this outfit suits all body types. Grooms can wear light sherwanis or Bandh-galas. These outfits are ideal for ceremonies at banquet halls in a hotel, without being too OTT. After all, you probably want to look your best on your wedding day, and not during a relatively smaller function!
If you are gearing up for your Sagan ceremony and wondering what to expect, keep the following things in mind:
The ceremony itself will not last more 30 minutes. Therefore, if you want to, you can plan a short event at home around brunch time
This ceremony offers a chance for your close family to meet the groom's close family. Thus, don't disregard it, thinking it's a minor, unimportant one
Keep the décor light. More often than not, Sagans are day-events. You can go for minimal décor with organza and satin fabrics
We offer an exhaustive list of wedding vendors who can help you plan each function down to the last letter. Get in touch with our professional wedding planners today to make each event perfect!
How did you celebrate your Sagan ceremony? Tell us through comments!