The 5 Honeymoon Tips You Must Remember for an Unforgettable Post-Wedding Vacation
For your first ever vacation as a married couple, you must do some exceptional things in order to have an exceptional honeymoon experience.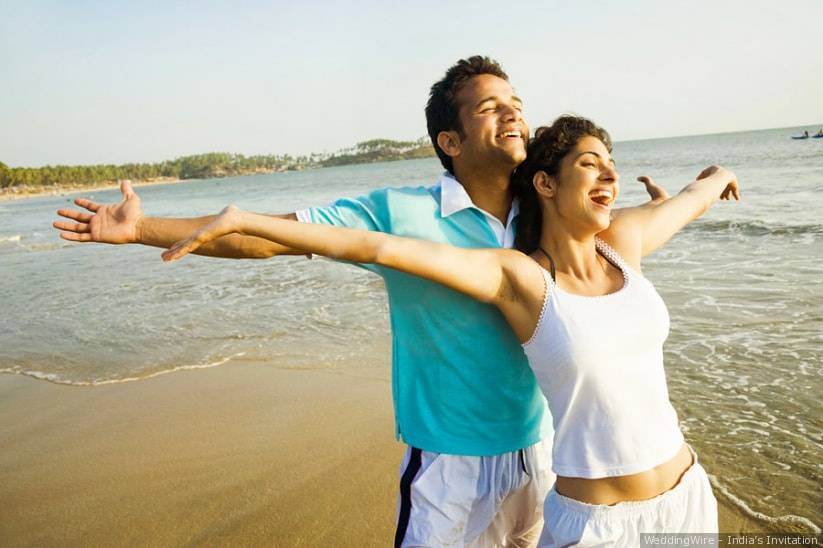 Just like your brilliant wedding invitations or wedding decor, your honeymoon should also be a unique one. You deserve an extraordinary honeymoon and you can have one without having to follow the cliché. Walk on the roads less travelled with your partner, express your love for each other in the most unexpected ways, do the craziest things together that you'd never do back home. Give romance a new definition altogether. Take a wild ride to these unorthodox Honeymoon tips which will add just the right flavour to your exciting new journey:
1. Bizarre is the new Beautiful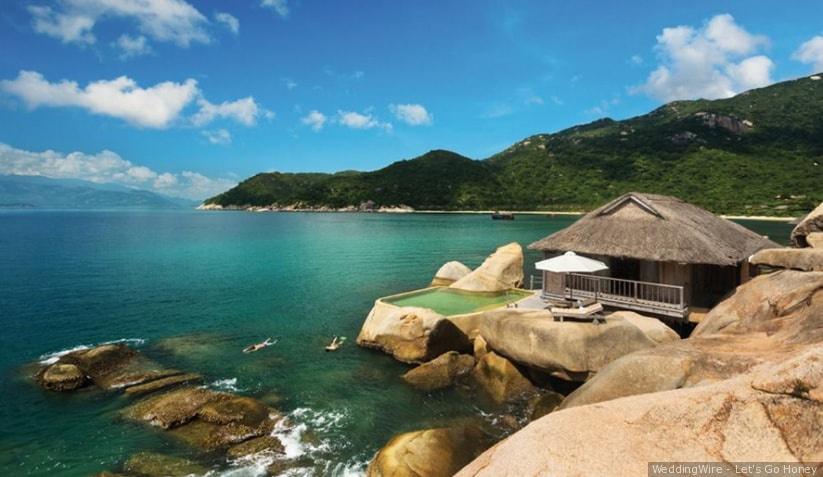 Who says only beaches, sunsets or snow-capped peaks are romantic? How about a remote little town amidst thick forests with minimum connectivity to the outside world? Or flying half the world to attend a film festival you both have been waiting to go to, forever. Or if you're a spook-loving couple, go to a haunted town with innumerable fascinating folklore and ghost stories from the locals for that extra chill! It's a great way to spend some romantic time with your partner in a carefree atmosphere while admiring your stunning weddings rings.
2."When in Rome, do as the Romans do"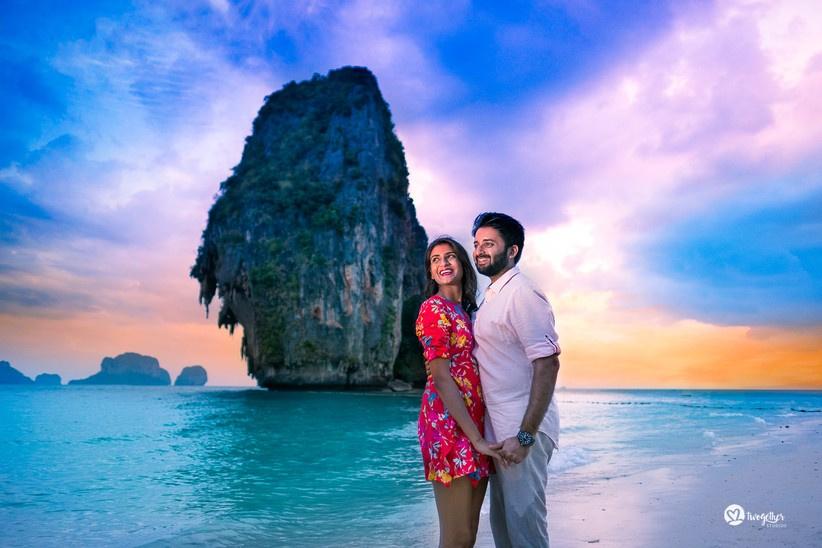 Dress and eat like the locals...even learn their language by taking language classes before your honeymoon. Befriend as many people as you can live among them, attend a local wedding or a cultural event if you get the chance. Instead of taking public transport or renting out a car, try out exploring your honeymoon destination by walking or riding a bicycle. The narrow streets, the old-age constructions, and the gravel roads are only worth visiting by foot or cycling. Get lost in the charm of the city of one of the best honeymoon places. Let your honeymoon also be a romantic travel story you'll always love to tell.
3."Anyone who stops learning is old, whether at 20 or 80!"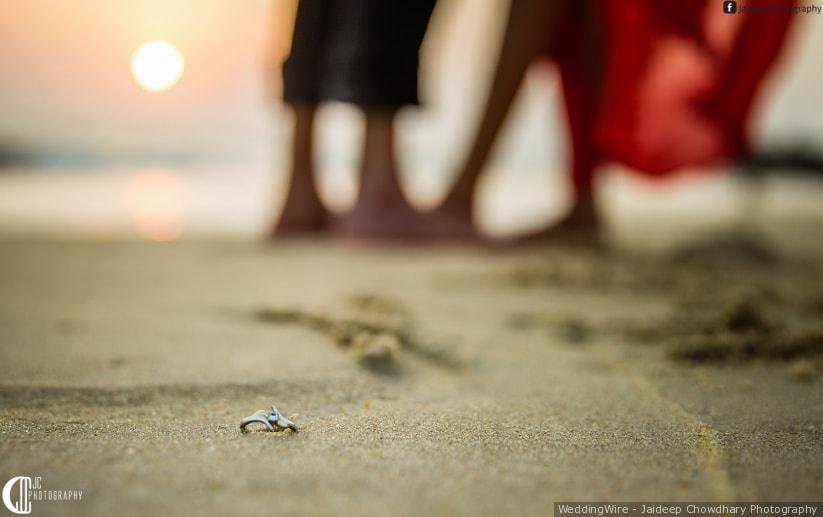 Get ready for some of the most romantic honeymoon tips. Take short-term cooking classes to learn some exotic cuisine and surprise her with an exquisite dinner. Take Diving classes, Skiing classes, bakery classes, pottery, handicrafts together...give your honeymoon a distinguished and fun character with these tips.
4. Surprise Surprise!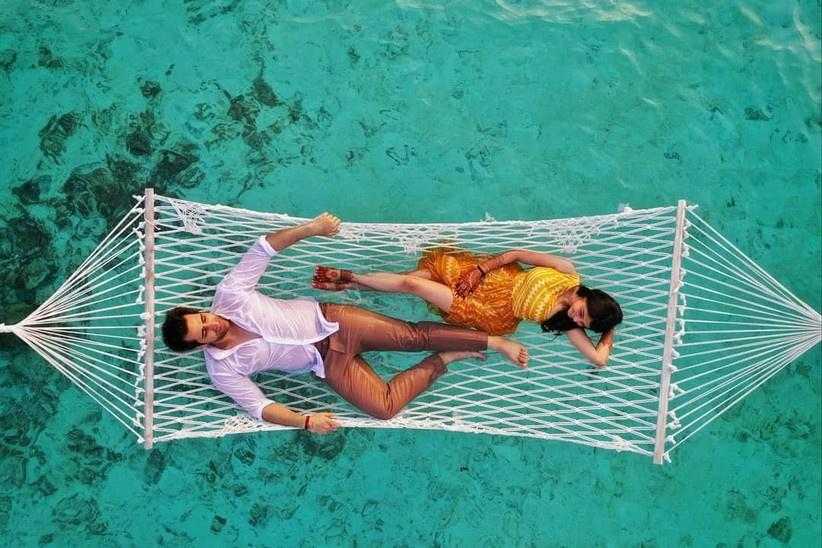 No matter how unconventional, a honeymoon isn't really complete without a surprise. But how you plan that surprise, makes all the difference. Here are a few quirky honeymoon tips:
Take your partner to a surprise cliff jumping /bungee jumping or paragliding adventure. The adrenaline rush that you experience while jumping off a cliff, clinging to each other, makes you closer and stronger as a couple.
Imagine the million-dollar reaction when you take your partner to his/her favourite musician's rock concert as a Honeymoon surprise!!
Take sneak-video clips and photos of your beloved, make an adorable short film and showcase it on a big screen of a bar full of cheering crowd. If that's not romantic, then what is?
Plan a jungle safari where hundreds of exotic wild animals run right past your jeep. Explore the beauty of the forests and create spectacular memories for life.
5. Entertain the kid in you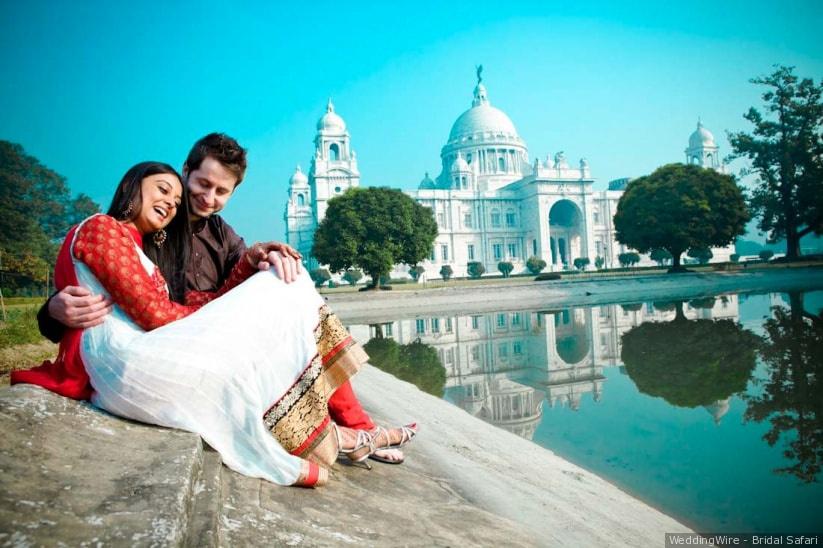 "Normal is boring, weird is exciting" should be your motto if you are looking for off-the-wall honeymoon tips. Don't be shy to join the street musicians, dancers wherever you feel the urge to it. And who knows, you may also manage to get some applause. Play a little football with the locals, hire a cycle and race with your partner on the country roads, climb trees, take part in "all you can eat/drink" contests...Just put on your crazy hat and have endless fun!
Remember that extra care you took to make your wedding day look in the bridal lehenga absolutely stunning? Or your spectacular engagement rings that everyone kept praising? Your honeymoon should also be a sketch of remarkable moments you had regardless of what the regular honeymoon tips say. Don't be afraid to explore the unfamiliar, to learn about the unknown, to break patterns. Set your own honeymoon trend and let others follow! Other than these honeymoon tips you must prepare a handy to-do list which features smaller tasks such as passports, your official documents that will come handy if you are planning a trip abroad, a handy medical kit stocked with daily and generic day-to-day use medicines and some allergy pills if you got any, amongst a plethora of other things. By keeping a handy list there is unlikely a chance that you will forget something back home as you travel with your spouse for the first time after your wedding. Now that you have given a thought as to the various honeymoon tips that can make or break your first vacation as a couple, don't forget to take a lot of pictures tp chronicle your happy and joyous days together as one unit.
So which one of these honeymoon tips would you always remember? Tell us through the comments!