Dramatic Sleeve Blouses That Are Hot & in Trend Right Now!
Jazz up any plain saree into a wedding fashion statement instantly with dramatic sleeve blouses, the right hairdo & flawless makeup. Take a look at the trendiest picks for inspo!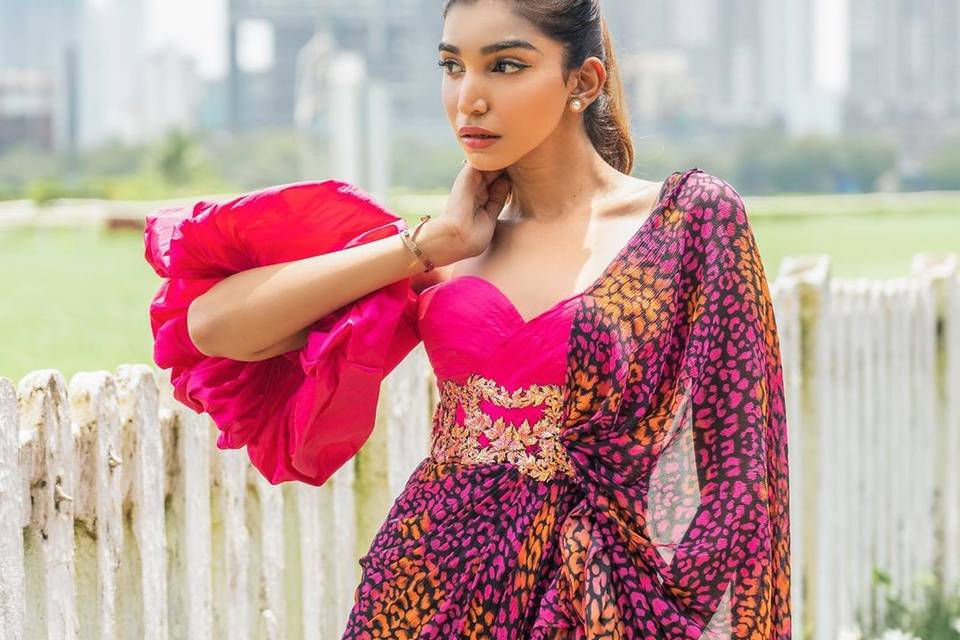 Image Courtesy: Juhi Godambe's Instagram
Dramatic sleeve blouses are a perfect add-on to any bride-to-be's wedding wardrobe. These blouse designs not only make up for a great style that can be worn for different wedding functions, but these can also be paired post marriage to dazzle up a simple saree for any family gathering or event.
This season, we have spotted many ace designers of India and boutique artists showcasing dramatic sleeve blouses on their catalogues. Not just catalogues, but many newly married brides too have been seen adorning such blouse styles for their wedding ceremonies.
We have curated a list of dramatic sleeve blouse designs that are going to be perfect for this year's wedding season and will go perfectly well with all kinds of Indian saree styles. Take a look!
Bell Sleeve Blouse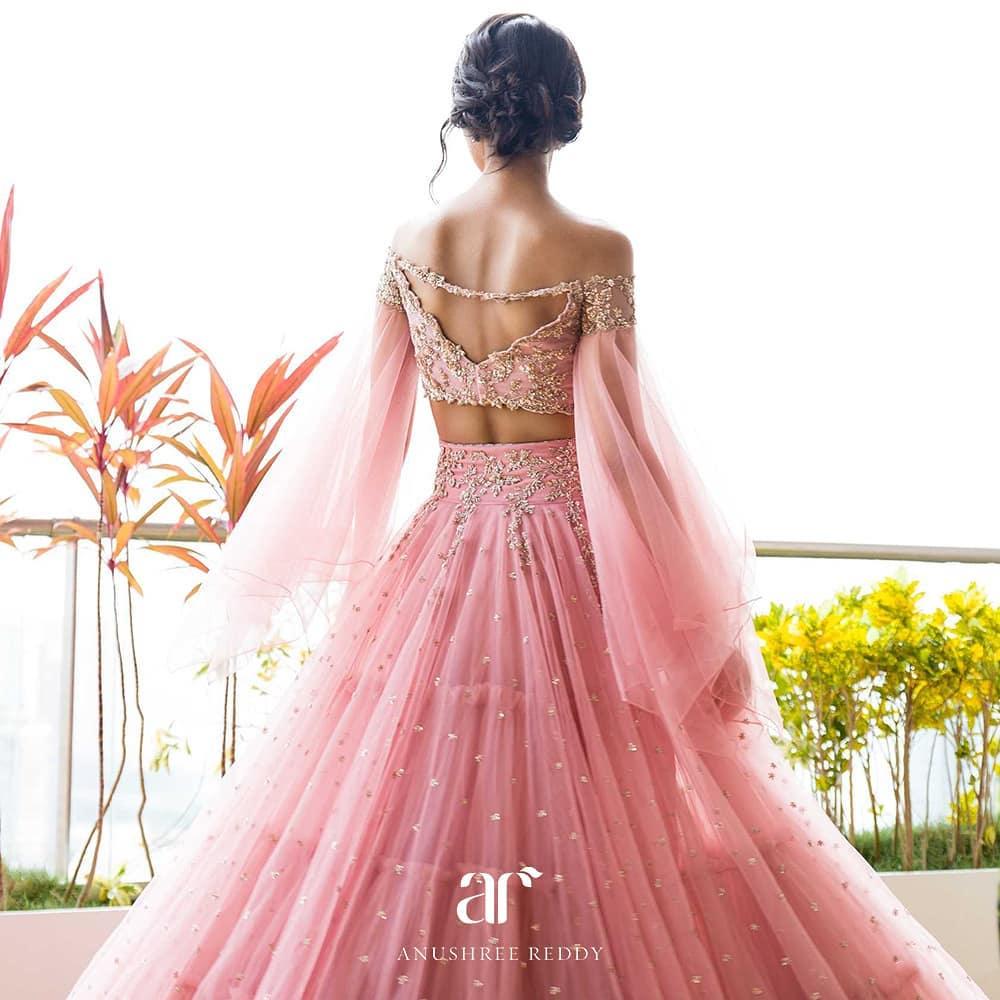 Image Courtesy: Anushree Reddy
Usually, you will find bell sleeve blouses that are structured from shoulder till the forearm and then broaden-up further to form the shape of a bell. This creation of ace designer Anushree Reddy here has a luxe quotient to it, with net sleeves flaring out into a bell formation right from the shoulder and all the way to the wrists. What makes such dramatic blouse sleeves more graceful are the off-shoulder necklines. Such blouse designs are perfect for a cocktail or a Sangeet evening of the wedding.
Cape Sleeves Blouse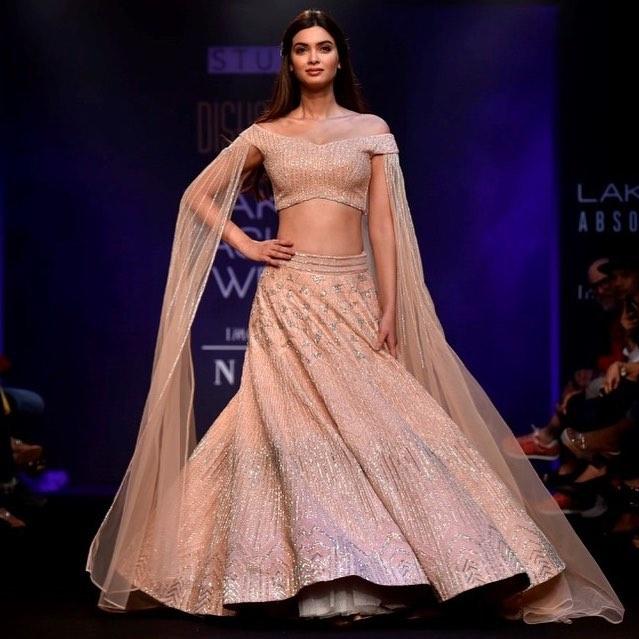 For many, the idea of adorning a full diameter of a cape top or blouse might seem too broad in appearance. So for brides who love the idea of wearing cape style dramatic sleeve blouses but are not too sure about the volume that comes with it, can opt for cape sleeve blouse styles instead. The bustier being structured and the sleeves long and cape style is an amalgamation that brings the best of both trends perfectly.
Feathered Dramatic Sleeve Blouses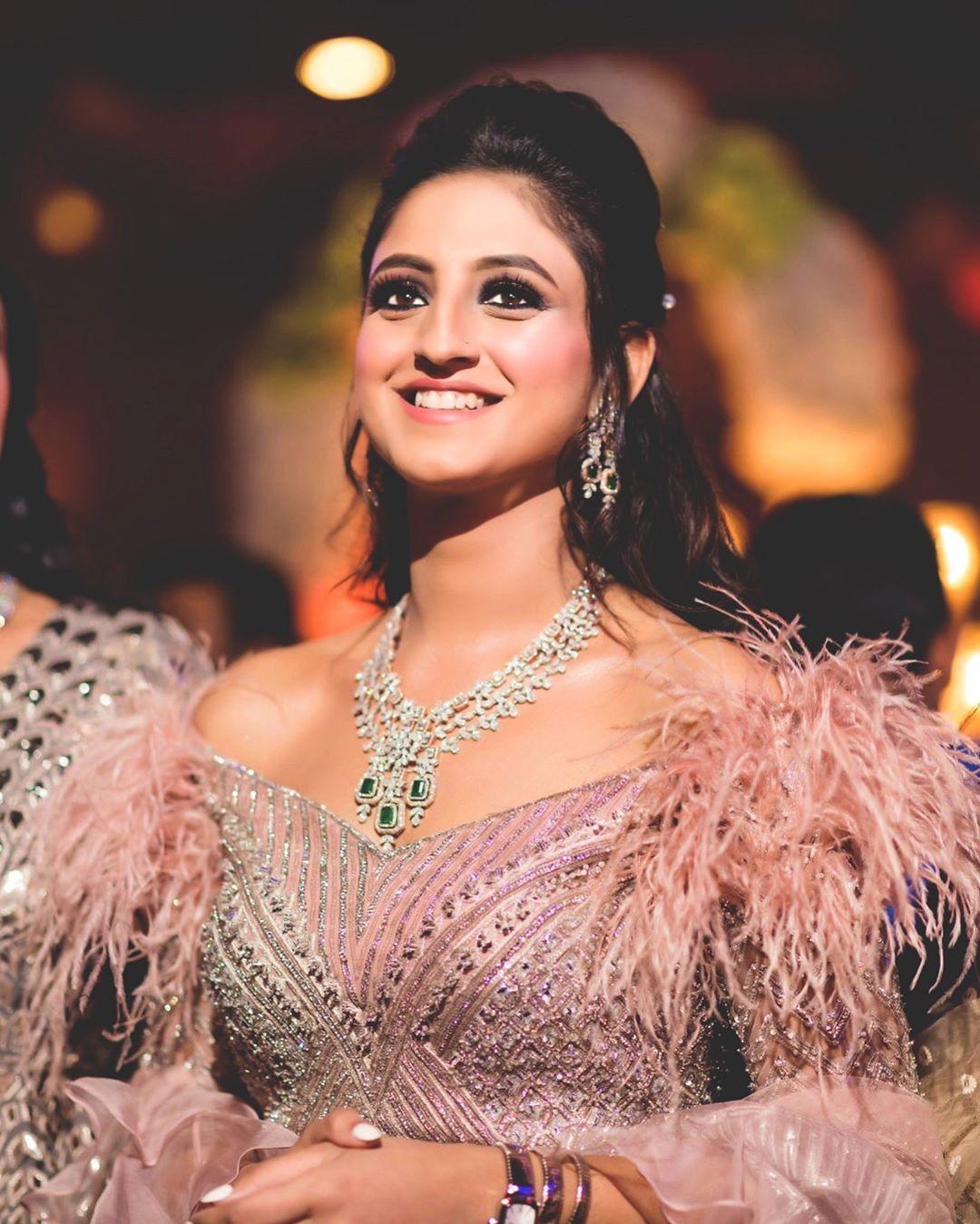 Image Courtesy: Pink Trunk
An exotic take on dramatic sleeve blouses is blouse designs that are embellished with soft bird feathers across shoulders. Call it a luxe upgrade to the regular stone and crystal embellishment that most of the wedding blouse designs are decorated with, feathered dramatic sleeve blouses are newfangled and utterly modish in appearance. These types of dramatic sleeve blouses pair up flawlessly with both a saree and lehenga skirt as well. A diamond necklace with hints of emerald shine graces such dramatic sleeve blouses beautifully too.
Puffed Sheer Blouse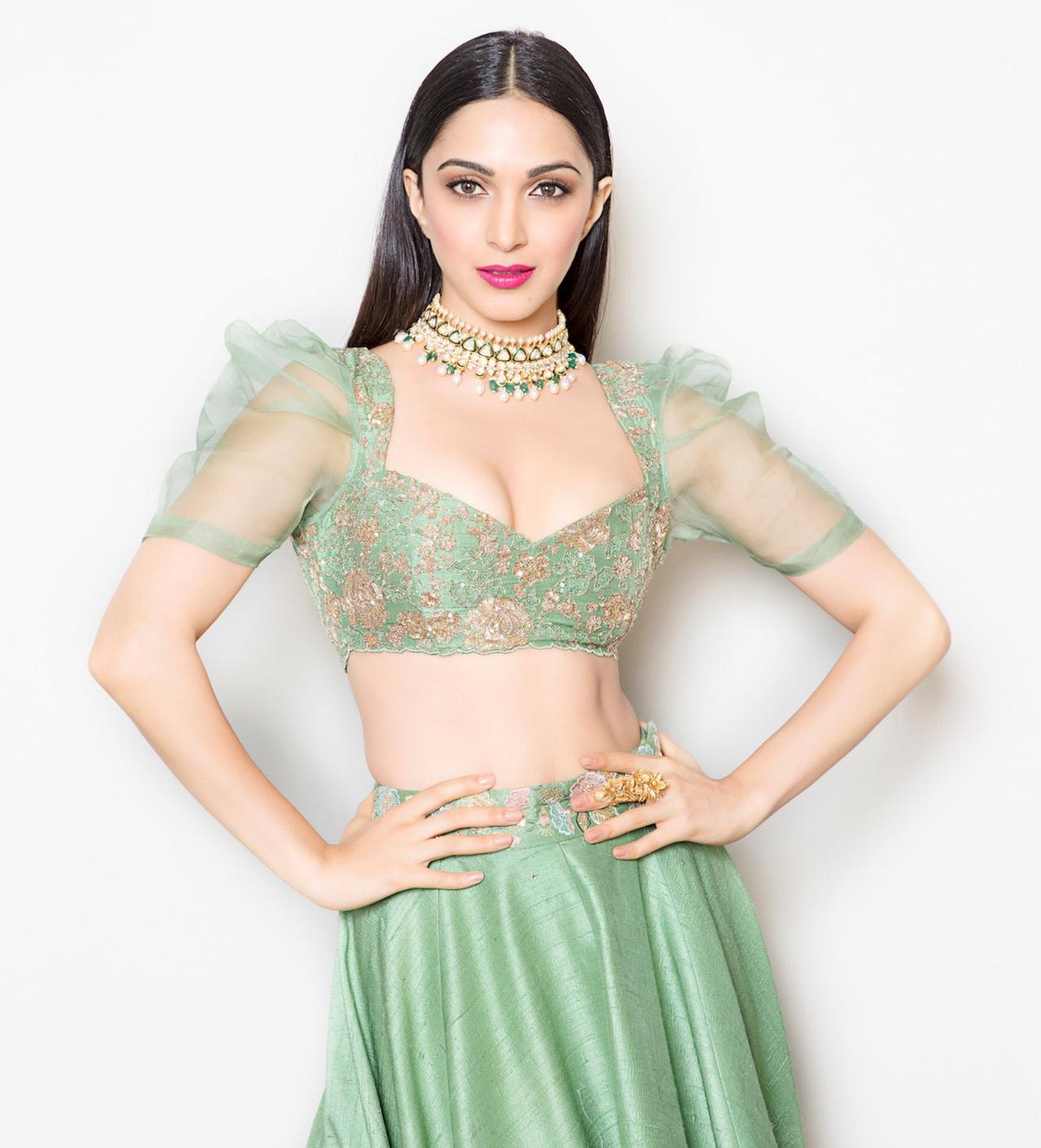 A more delicate style of dramatic sleeve blouses is the puffed sheer blouse design. Elegant lengths of sheer organza are puffed upwards around the shoulder and then assembled neatly around the arm. Such dramatic sleeves go very well with heavily embellished blouse styles, toning down the shine of the embellishment to a more sophisticated getup. Because this style is compact, the blouse can be paired with a lehenga skirt for the Mehndi ceremony of the wedding.
Nylon Geometric Embellished Blouse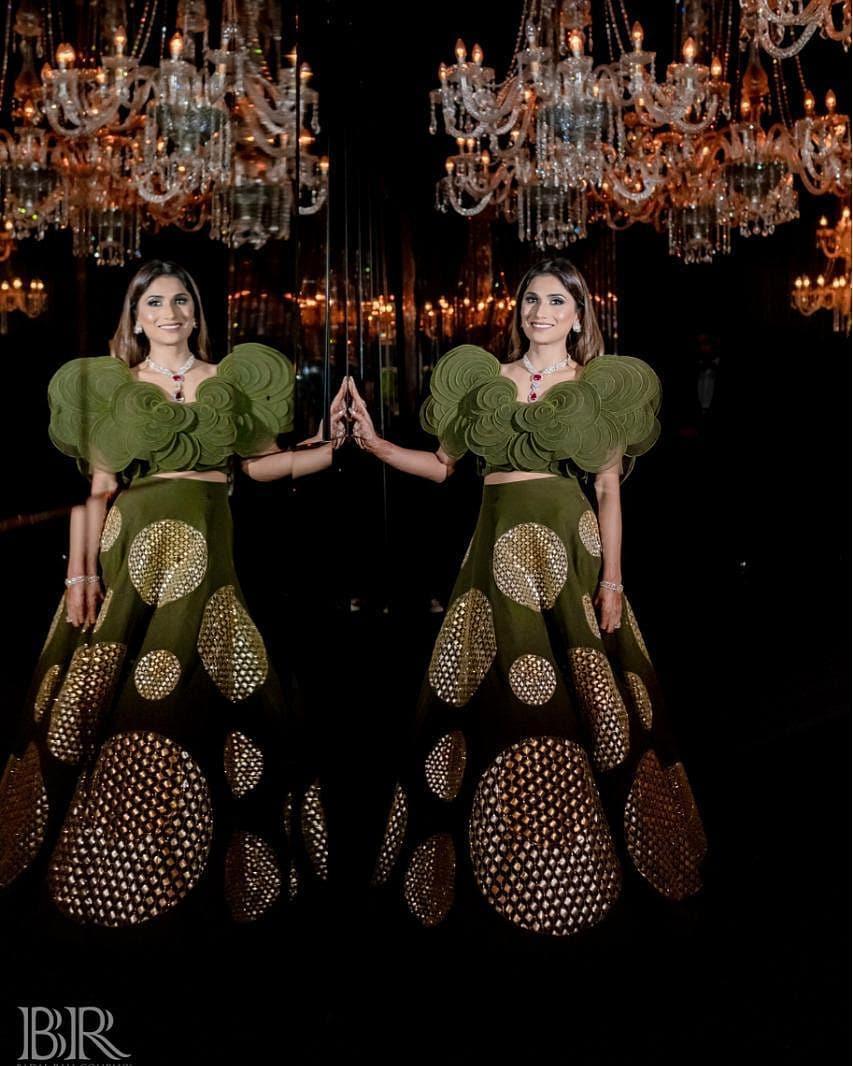 In case a bride is looking at making an à la mode statement at her Sangeet function, then this Nylon geometric embellished blouse style by Abu Jani and Sandeep Khosla is the answer. Such dramatic sleeve blouses are style apart, particularly derived from the crafty weaving elements and are done in a contemporary fashion. With this style, you definitely don't require any other statement-making element to attract attention. Diamonds and rubies match the razzmatazz of such dramatic sleeve blouses well!
Sequins And Sheers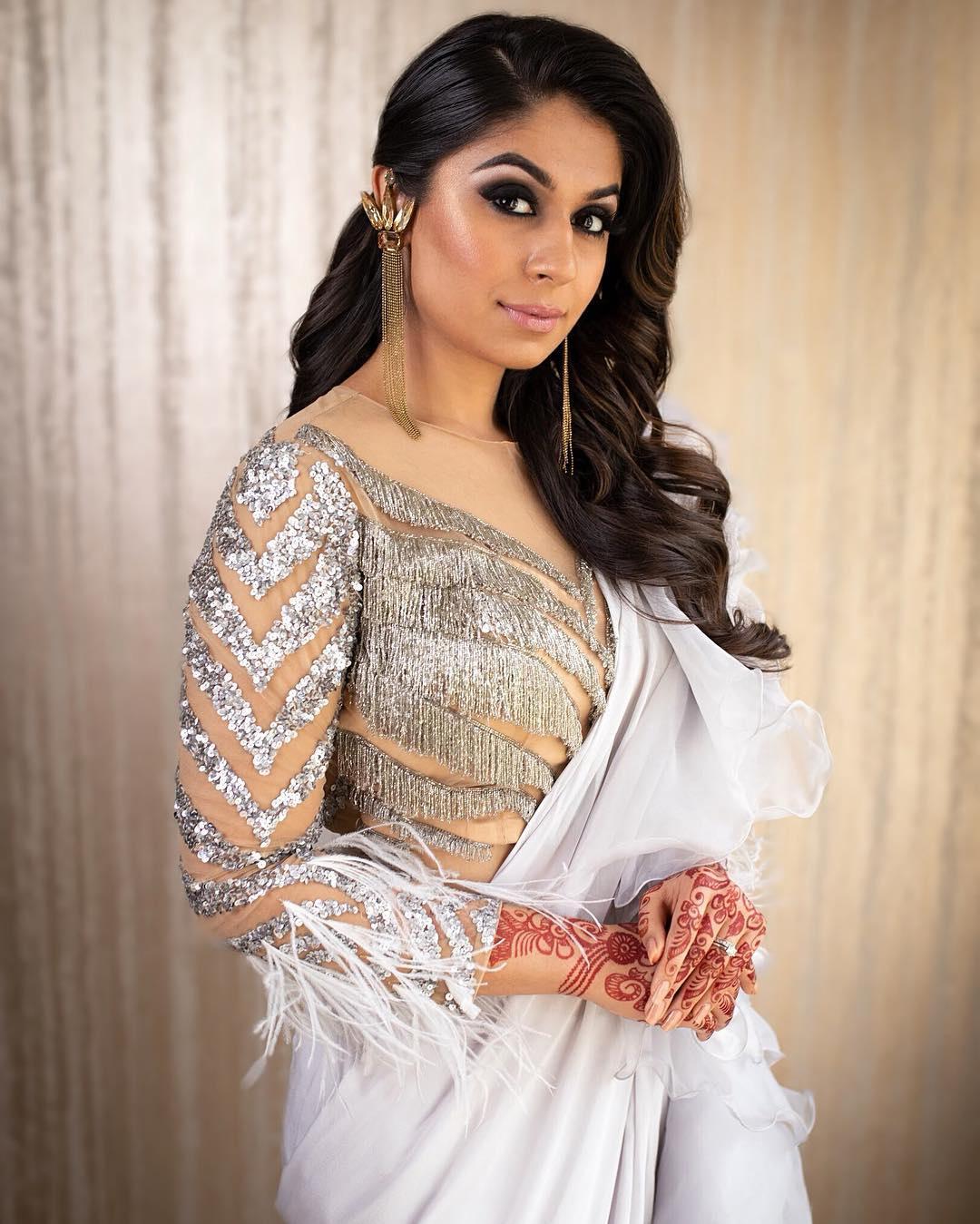 Another version of sheer dramatic sleeve blouses is the one that is decorated with sequins work all over. The idea behind amalgamating sequins and sheers is to give both the elements a harmonious presence in terms of design just as this one! Herringbone pattern created with layers of sequins work over a base of net adorns the sleeves quite beautifully. Upgrade such dramatic sleeve blouses by paring bead-fringes across the bustier for any wedding function.
3D Sequin Blouse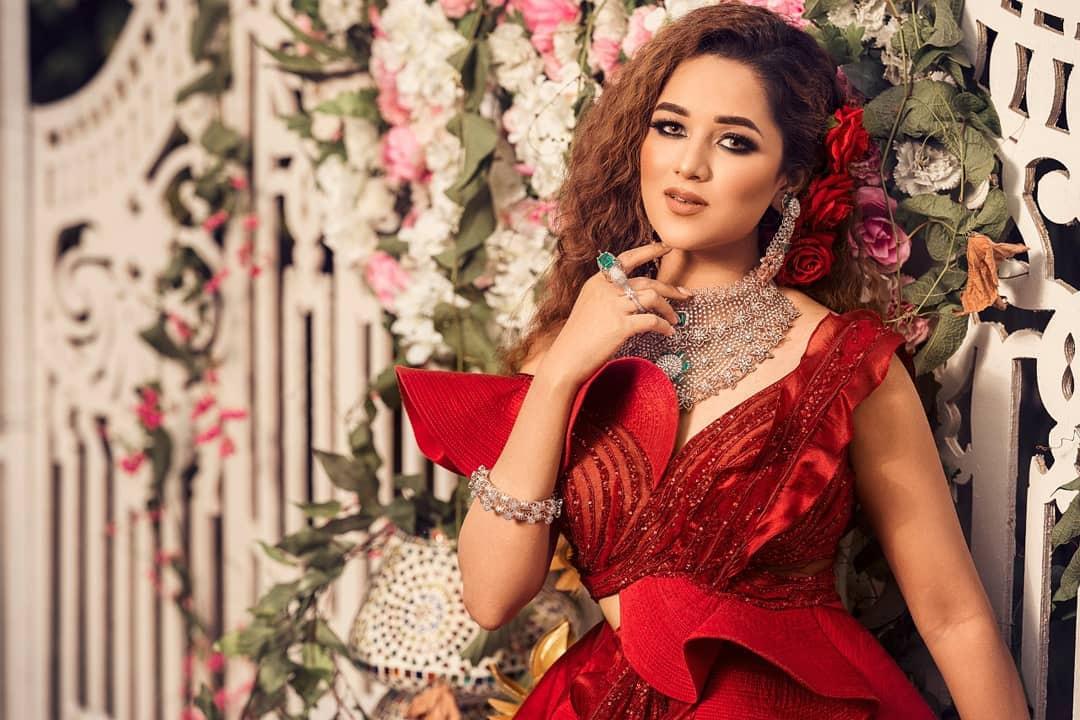 Make a statement by adorning this couture masterpiece with a red saree at the wedding reception party. The heavily sequinned work across the bustier and the neckline has been well-matched with a structured ruffle on one side. Such couture dramatic sleeve blouses don't require any statement jewellery and just a pair of diamond studs can suffice to complete the look.
Because these dramatic sleeve blouses are statement makers in themselves, choose jewellery and accessories wisely. Avoiding overdoing the glamour quotient, opt for bedazzles that don't overshadow these dramatic sleeve blouses and will rather complement them right for the wedding functions.
We have many celebrated and talented boutique designers on our panel. Check out their latest collection to find your dramatic sleeve blouses match!