8 Stunning Indian Sarees Images For Your Bridal Look
Check out these 8 Indian sarees images that will make you fall in love with ethnic fashion once again! And, be sure to include them in your wedding wardrobe!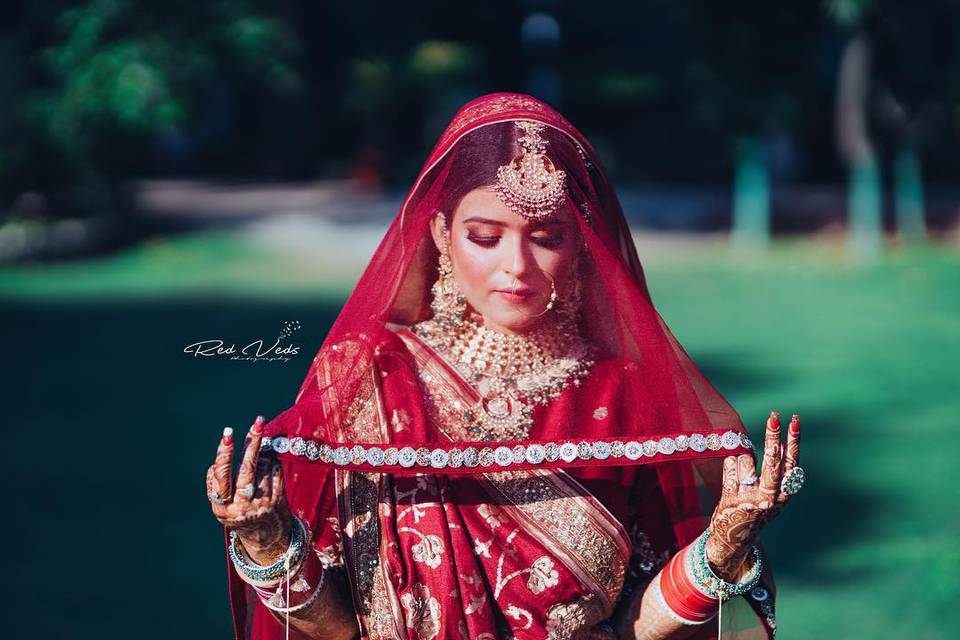 Sarees are the epitome of grace. They are a classic and timeless choice that every woman wishes to wear at least once in her life. From chiffon to silk, you will always find something that speaks to you and only you. What's more is that you can never go wrong with it, be it for your wedding or reception. Even ceremonies as simple as Haldi and Mehndi are perfect for a saree. It goes not only for a bride, but sisters, bridesmaids, cousins and mothers.
Women of every age love getting ready in a saree and having that filmy moment of draping the Pallu and flipping their hair at the same time. If you agree, check out these Indian sarees images that are a treasure in themselves!
Tissue saree in floral pattern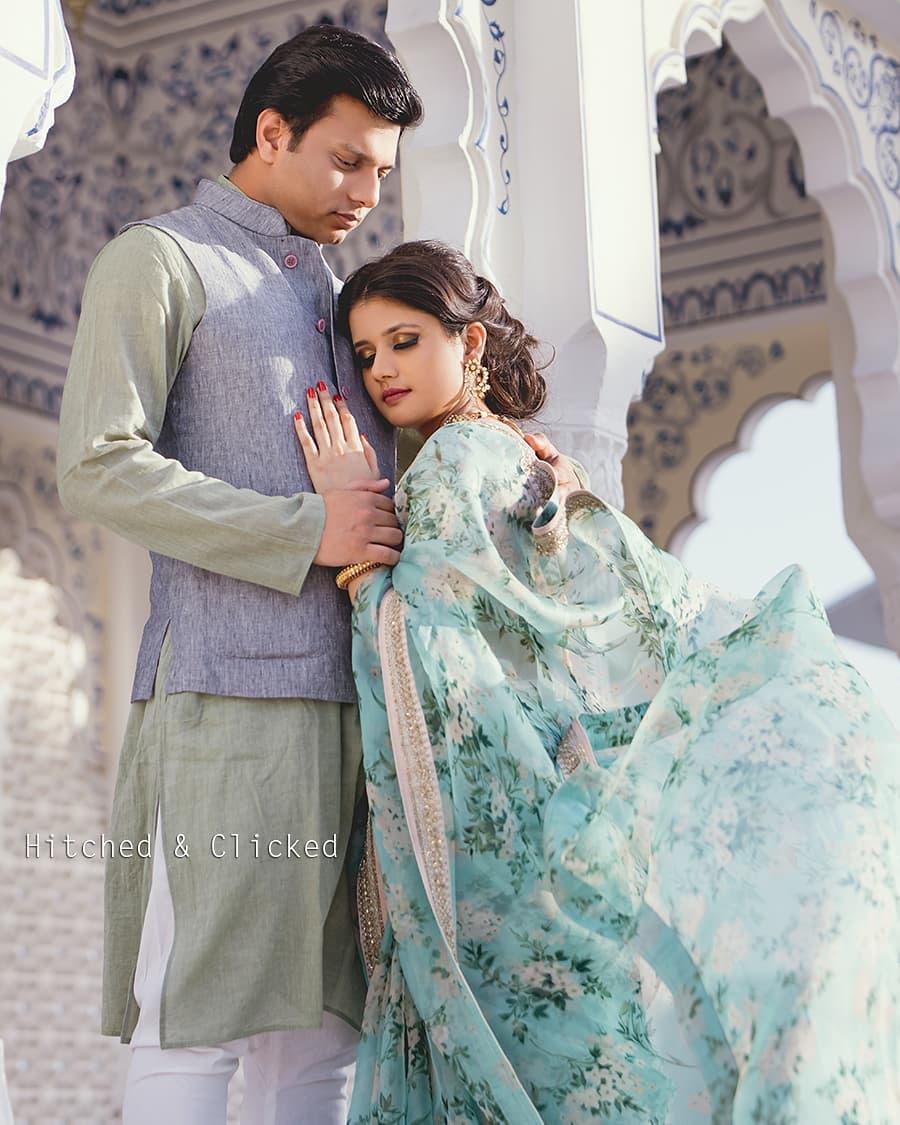 We are starting this journey of Indian sarees images with a contemporary number. This tissue saree and pastel blue floral print has stolen our hearts. If your style is subtle, you need this in your collection. You can wear it to your own pag phera or your best friend's wedding!
Red Kanjivaram saree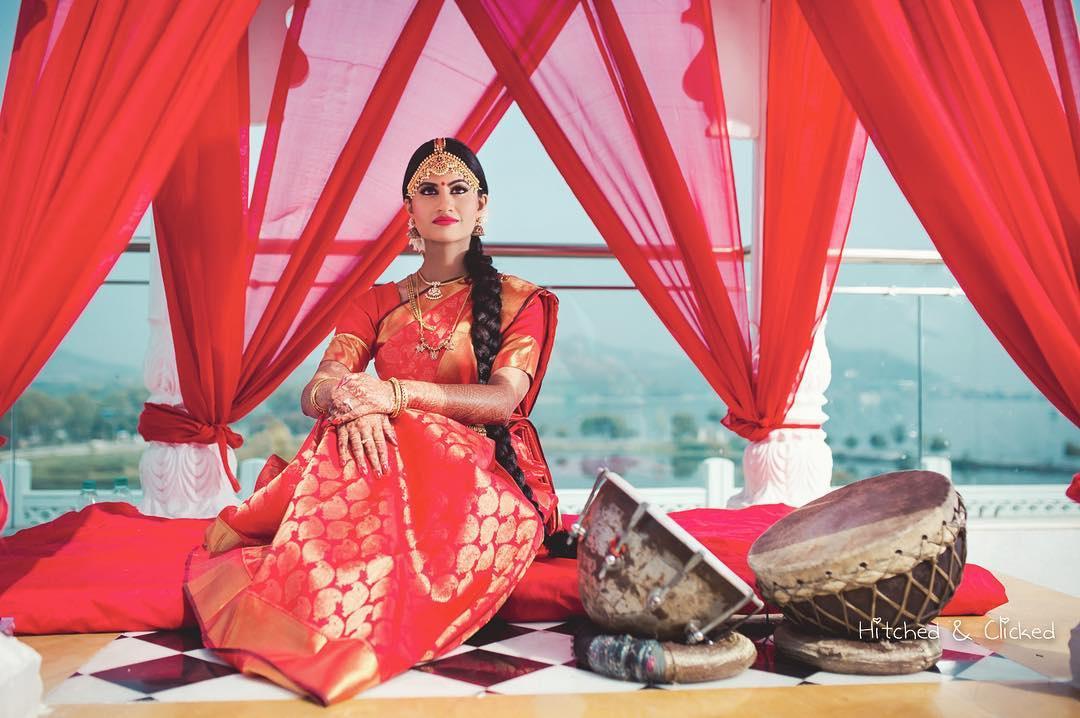 We all know that brides in central and south India wear sarees for their weddings. They are always on the lookout for Indian sarees images for a bride. Well, this one is for them. The red Kanjeevaram saree with gold zari work is a masterpiece. We can see the details to the attention given while the making of this saree. Do you agree?
Rust and golden silk saree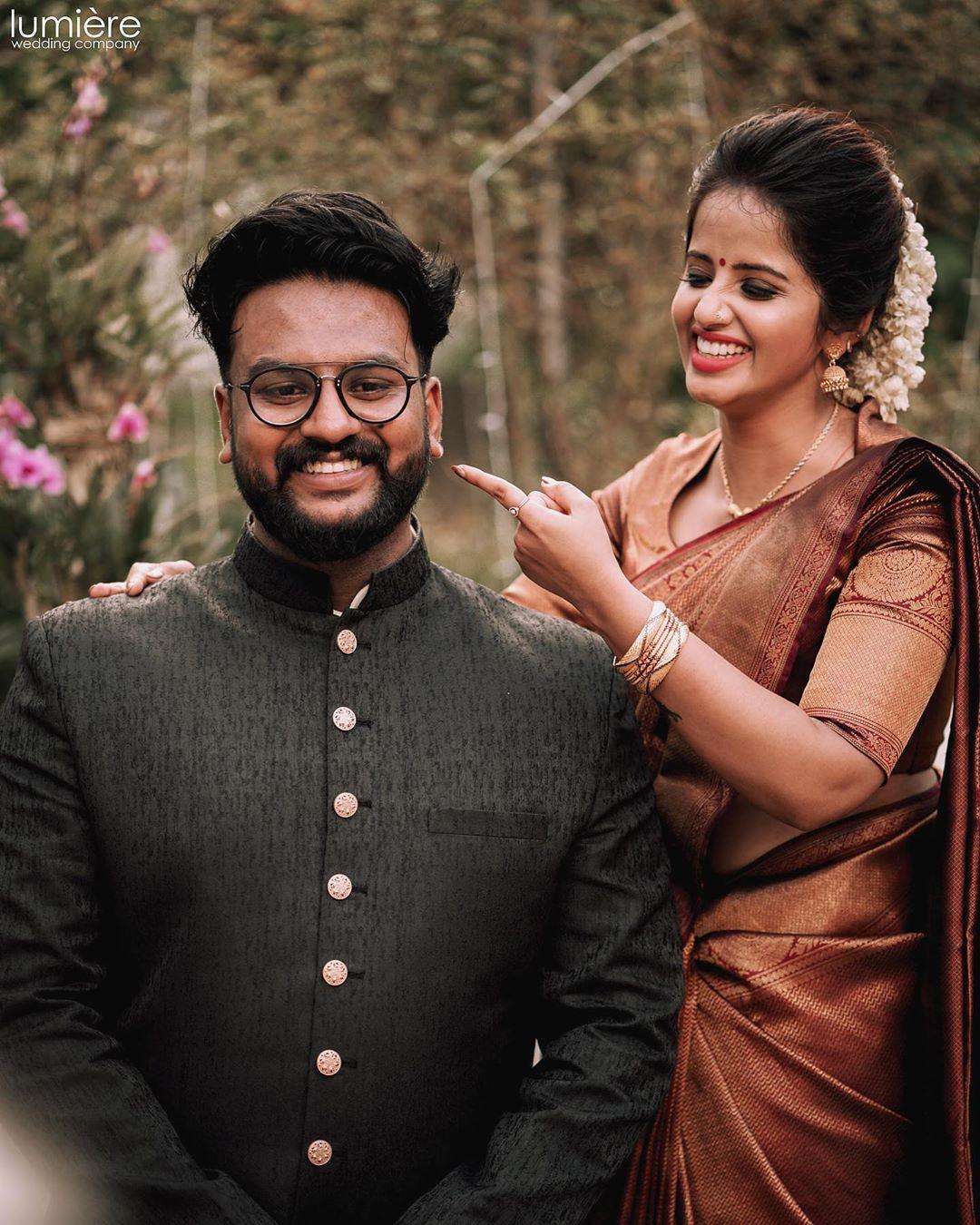 Not every woman likes bright and cheerful Indian sarees images. We know there are many who will bookmark this particular saree. The reason is the gorgeous rust colour; you never see much of it in the Indian wedding scene. That is why if you ever find one, do not let it go!
Ivory saree in georgette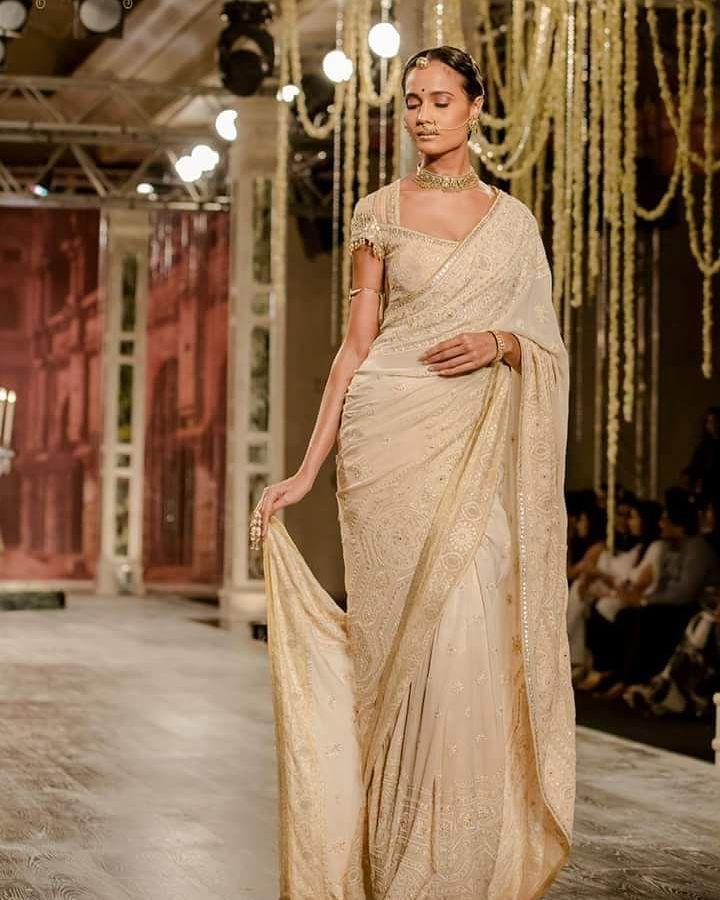 Looking at this image makes us feel like we are in the state of serendipity. Call it coincidence or luck; we are glad we found this ivory saree for you because we were looking for something perfect for women who like thinking OTTB. The words serenity and peace are perfect to describe the vibe of this georgette saree. The chikankari and mirror work are just exquisite. We definitely need to find something like this for our personal collection, what about you?
White saree with bandhani borders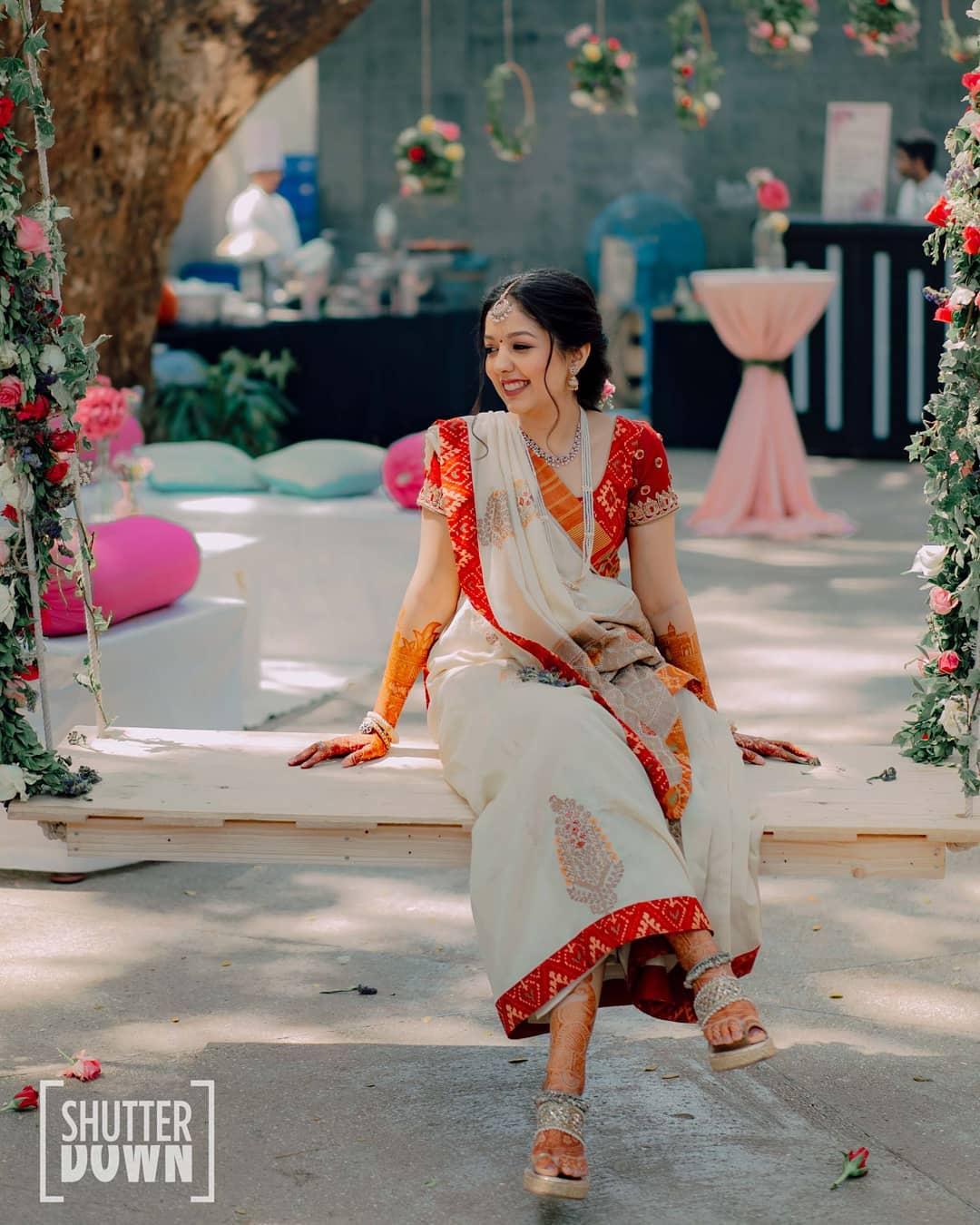 We Indians tend to associate the colour white with mourning, but not anymore! Millennial brides love to think liberally and now, most brides want to wear white on their wedding ceremonies. We had to include this white saree with traditional bandhani borders in red and orange. We love the colour combination and its vibrant nature. You will find many Indian sarees images similar to this one.
Chiffon peach saree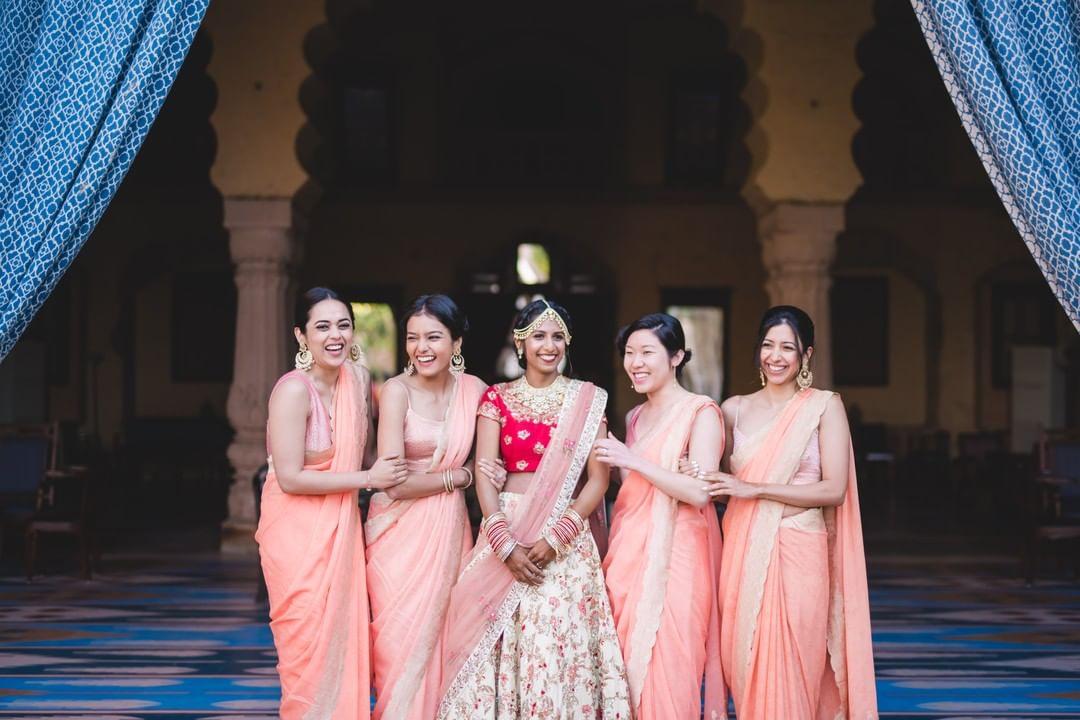 All bridesmaids getting dressed in matching outfits - this has almost become a tradition. We know that most like to go easy and flowy for the big day so that everyone's eyes are on the bride only, which makes perfect sense. However, we think that they look gorgeous dressed in a simple look made of mostly sarees. You will find many Indian sarees images with bridesmaids wearing them in matching colours. This peach saree in chiffon is to die for. While everyone goes for brighter shades, we think peach is one of our favourites. It is soft, subtle and works in the daylight.
Red georgette saree with flower motifs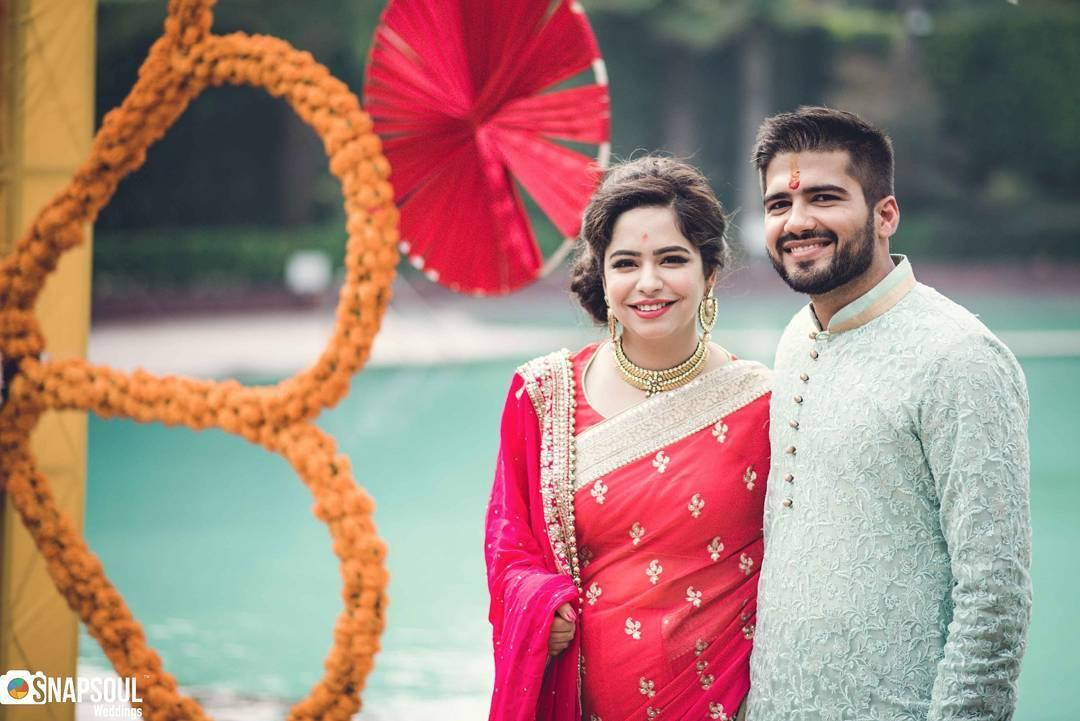 No Indian sarees images list is complete without at least 2-3 red sarees, whether it is for the bride or not. A georgette saree makes any figure look flattering and hugs the natural curves in the most flattering way. If you do not agree, wear one and them we are sure you will change your mind!
Yellow and pink silk saree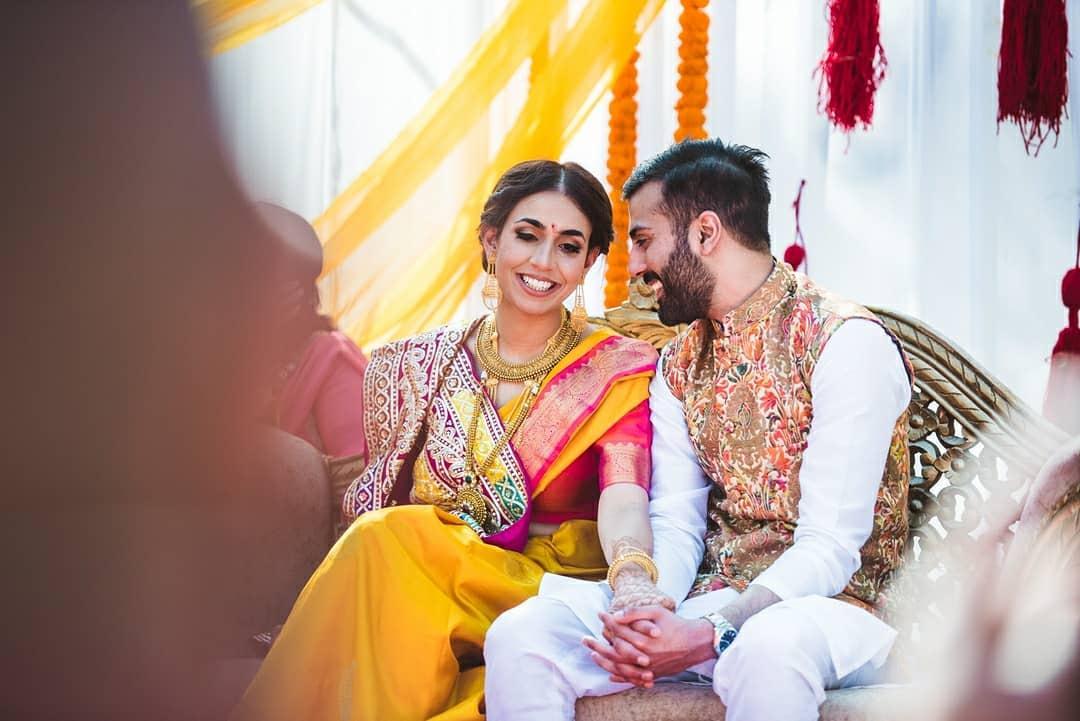 The last image is of a stunning silk saree in a bright mustard colour. If you want to stand out in a crowd, this will definitely do the trick. The pink brocade border only helps the saree look more vibrant. You can wear this to a Haldi ceremony, even your own! This bride has styled it with an embroidered dupatta to make them look heavier. You can do the same if this saree is too simple for your event.
It makes sense that women are attracted to sarees for almost every event, especially their wedding. With western and Indo-western dresses taking dominance, we hope browsing through these Indian sarees images was a breath of fresh air.
Looking for places to buy your sarees from? Click here to check out our vendors!