Adding Pantone Color 2023 - Viva Magenta to Your Wedding: Style Guide 101
Want wedding fashion and decor inspiration to use the Pantone color of 2023 in your festive celebrations? Here are some easy ways to incorporate the Pantone color of 2023 - Viva Magenta in your ceremonies.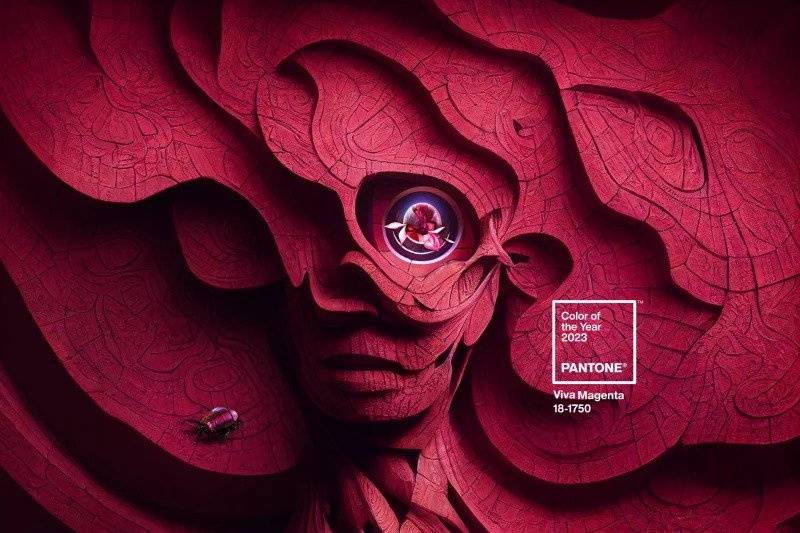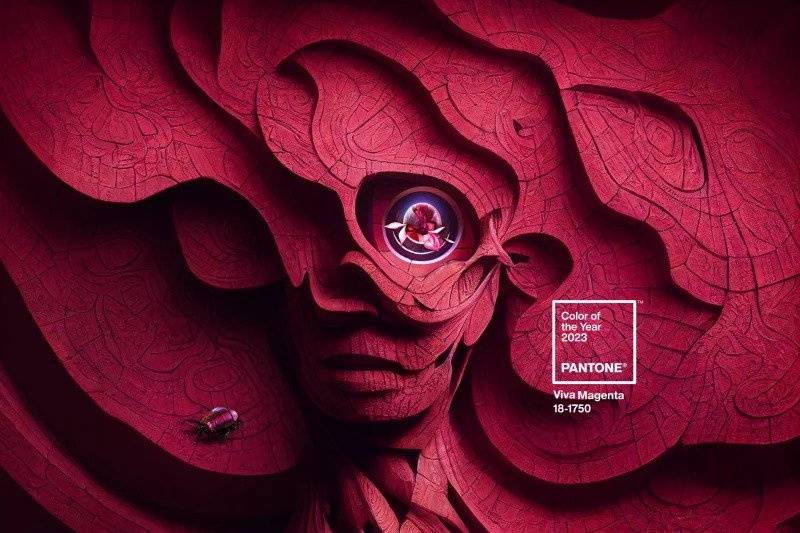 Image Courtesy: Pantone
The Pantone Color Institute announced the Pantone Color for 2023 - Viva Magenta. PANTONE Viva Magenta 18-1750 is a beautiful shade rooted in the red color family and is expressive as a new signal of strength. While the eye-catching color vibrates with vim and vigour, Viva Magenta is brave and fearless and a pulsating color that promotes a joyous and optimistic celebration and emphasizes the joy of writing a new narrative.
The bold shade of red in Viva Magenta speaks to the vitality and strength needed to forge a positive future. Drawing on both warm and cool tones, the color's origins are grounded in nature with an electrifying hue that can be found in both the physical and virtual spheres, speaking to the diversity of our contemporary world.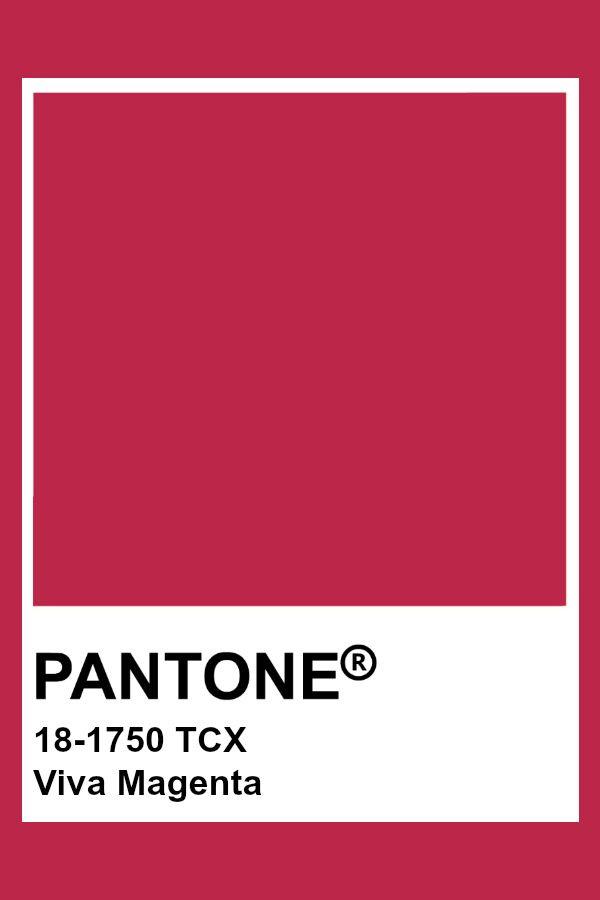 Image Courtesy: Pantone
This year's Color of the Year is powerful and empowering. It is a new animated red that revels in pure joy, encouraging experimentation and self-expression without restraint, an electrifying and boundaryless shade that is manifesting as a stand-out statement. PANTONE 18-1750 - Viva Magenta welcomes anyone and everyone with the same verve for life and rebellious spirit. It is a color that is audacious, full of wit and inclusive of all.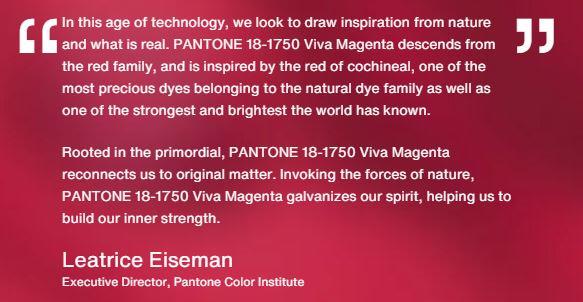 Image Courtesy: Pantone
"We chose this color because we felt that it was an unconventional shade for an unconventional time, something that could present us with a new vision," as said by Leatrice Eiseman, executive director of the institute. "It's a color that really vibrates with vim and vigor, that demonstrates a new signal of strength, which is something we all need for a more optimistic future", she added.
"We're hoping that the symbolism in this color will create a dynamic world that encourages experimentation," Eiseman says. "One that leverages the virtual within the physical realm and emboldens our spirit to explore groundbreaking possibilities. The name of the color itself tells you this is a color to celebrate with, an exuberant color that promotes optimism and joy. It's what we call a boundless shade, a real standout statement. There's no way you're going to walk into a room if you're wearing this color and not have attention go to you. It's audacious. It's witty and inclusive—it welcomes anyone and everyone with the same rebellious spirit", as said by her.
If you are looking for varied ways through which you can make this beautiful Viva Magenta a part of your style guide and wedding decoration inspirations, we have handpicked all the wedding inspiration you need to add a bit of Magenta-verse to your celebrations.
In this blog:
3. Miscellaneous Viva Magenta at Your Weddings
Wedding Fashion
Weddings in India are a beautiful opportunity to put your best self forward while creating major fashion goals and inspirations. Whether you are the bride, groom or a wedding guest, upgrade your outfits collection by adding the gorgeous Viva Magenta to it, and you can be assured that you will be the talk of the town.
Bride's Wedding Outfits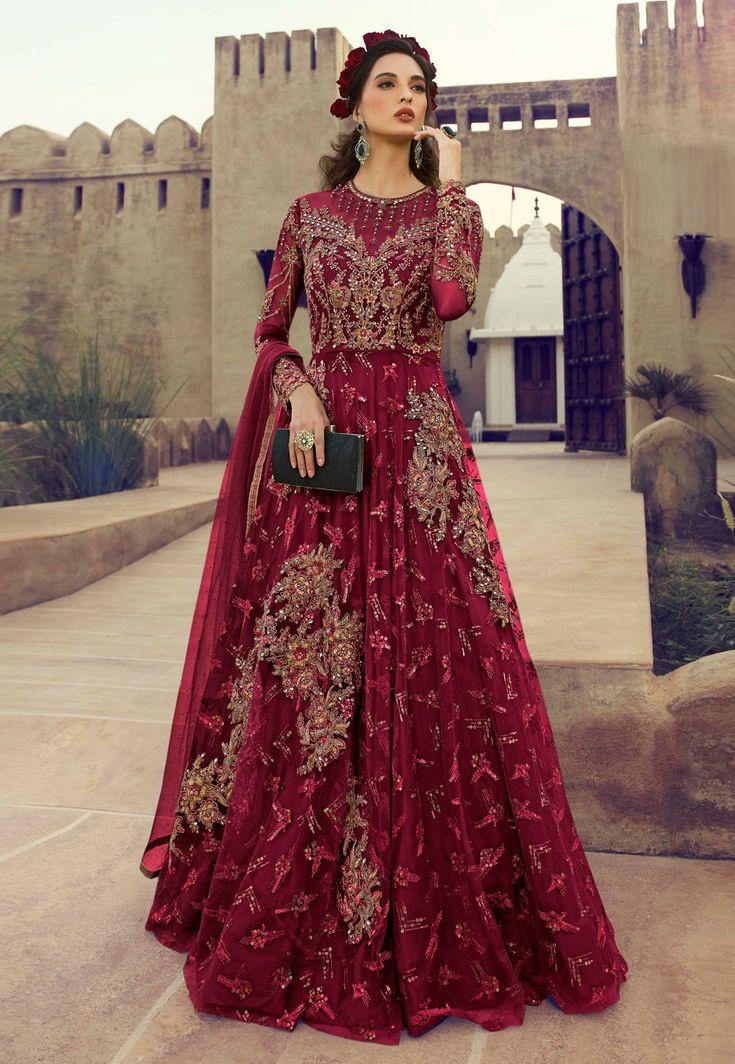 Image Courtesy: Pinterest
Anarkali designs look ever the more beautiful on the new age brides. And if you wish to be the showstopper at your wedding festivities, what better way than to choose this gorgeously hand-embroidered Viva Magenta Anarkali for any of your wedding ceremonies?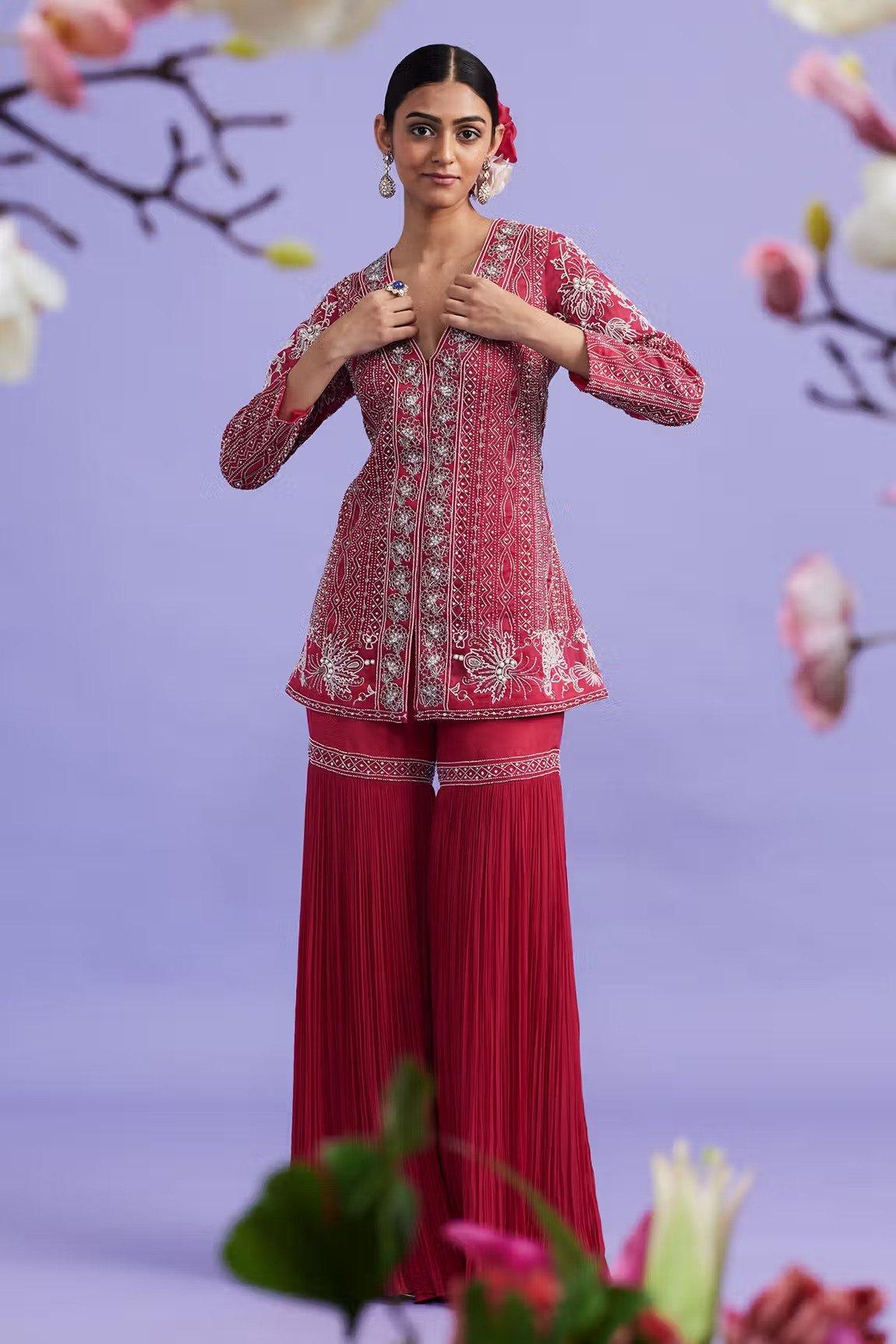 Want to look the best at your wedding ceremony? Choose from the stunning sharara dresses for wedding day festivities from the beautiful collection by Vaishali. The ravishing organza embroidered jacket and sharara set comes with pearl, cutdana embroidery and a plunging V-neckline.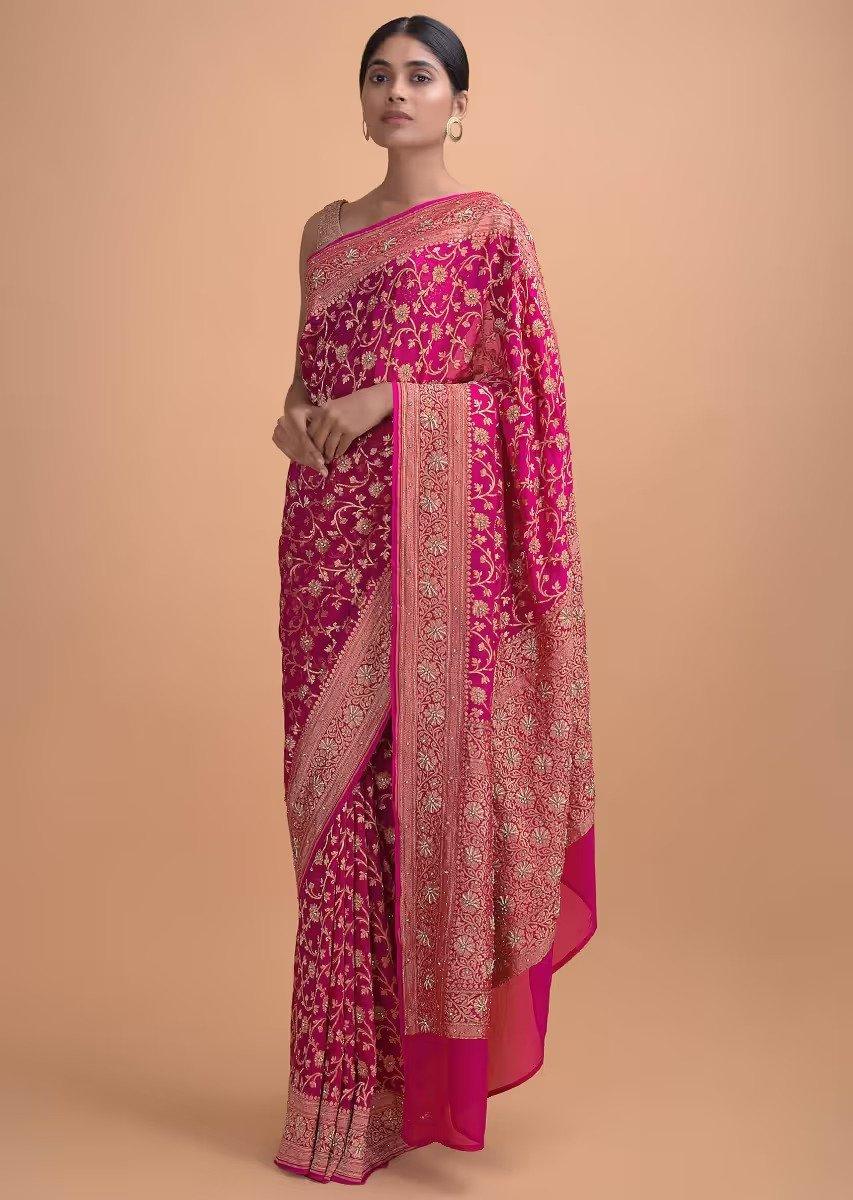 If your fashion game is looking as elegant and graceful as ever, beautiful wedding sarees should be your go-to. The gorgeous modern saree design by Kalki Fashion has been weaved with floral jaal, zardosi, kundan, beads and cut dana work.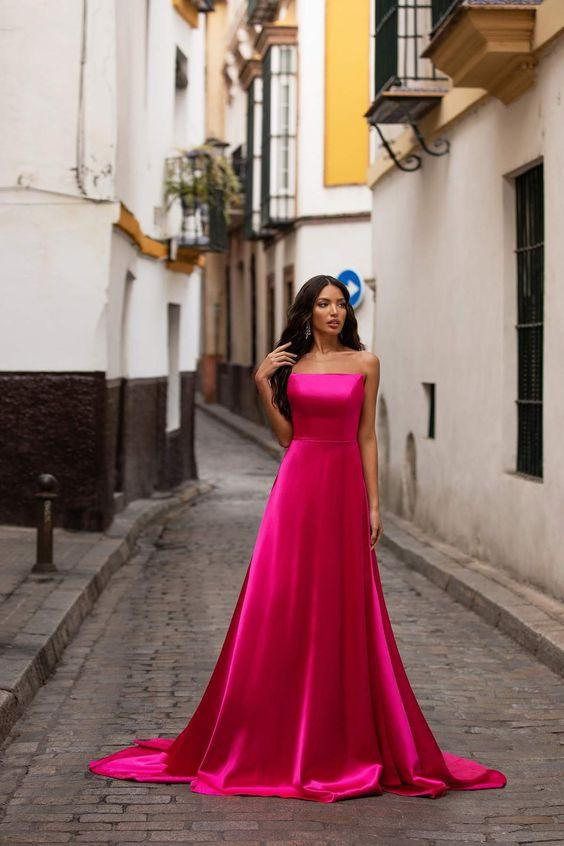 Image Courtesy: A&N Luxe Label
Be a trendsetter for your big day by choosing your wedding gown design in this beautiful shade of Viva Magenta. The Norita Satin gown from A&N Luxe Label features a strapless straight neckline, a-line skirt and luxe train.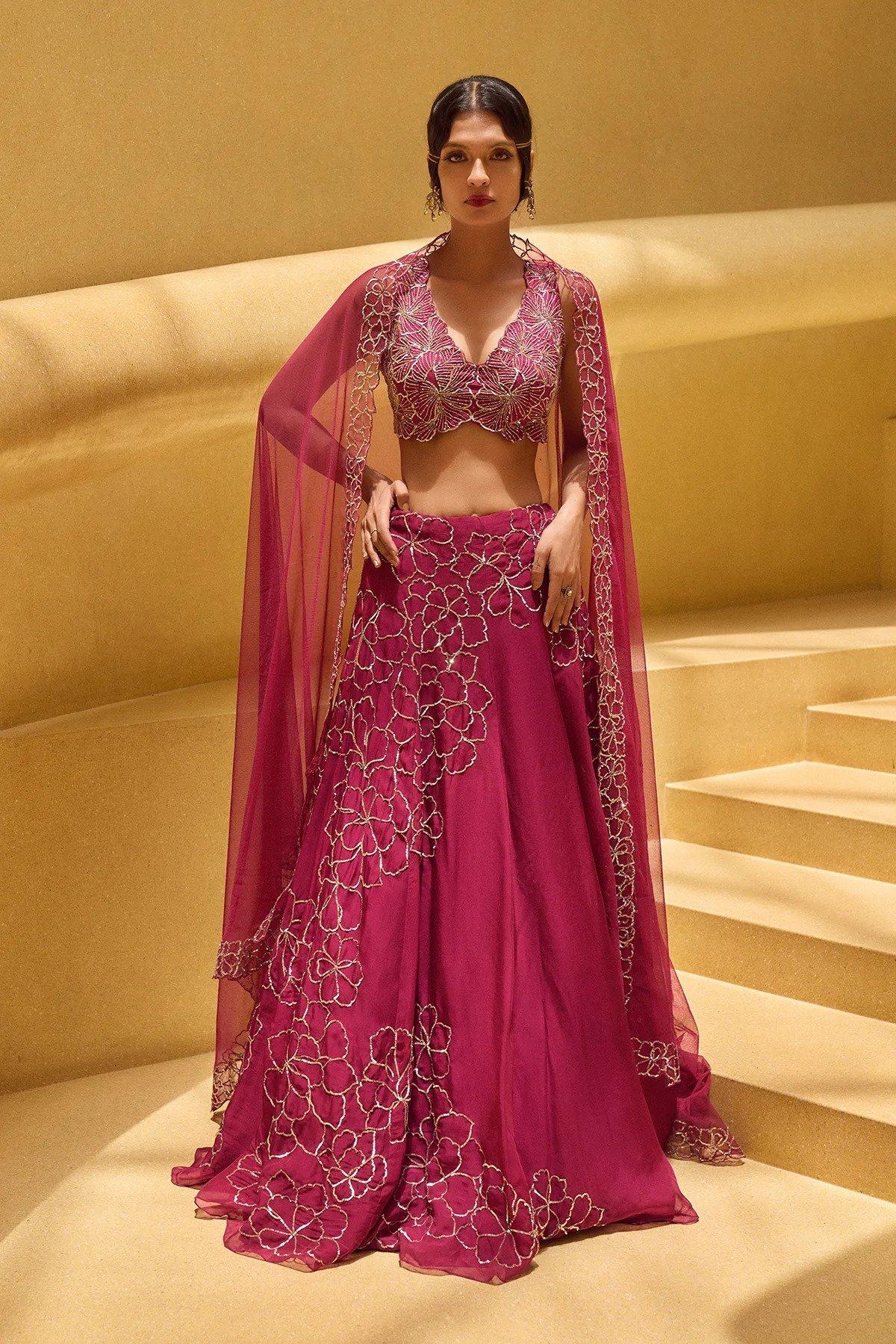 Image Courtesy: Charu and Vasundhara
From the Bageecha collection by Charu and Vasundhara come some of the stunning wedding outfits in the Viva Magenta shade. It captures the essence of fluid summer fabrics with a bit of glam to make the perfect summer festive statement pieces, and perfect for any day's functions around your wedding celebrations. Their signature Reece lehenga statement piece highlights the flower embroidery with cutwork flower blouse and dupatta.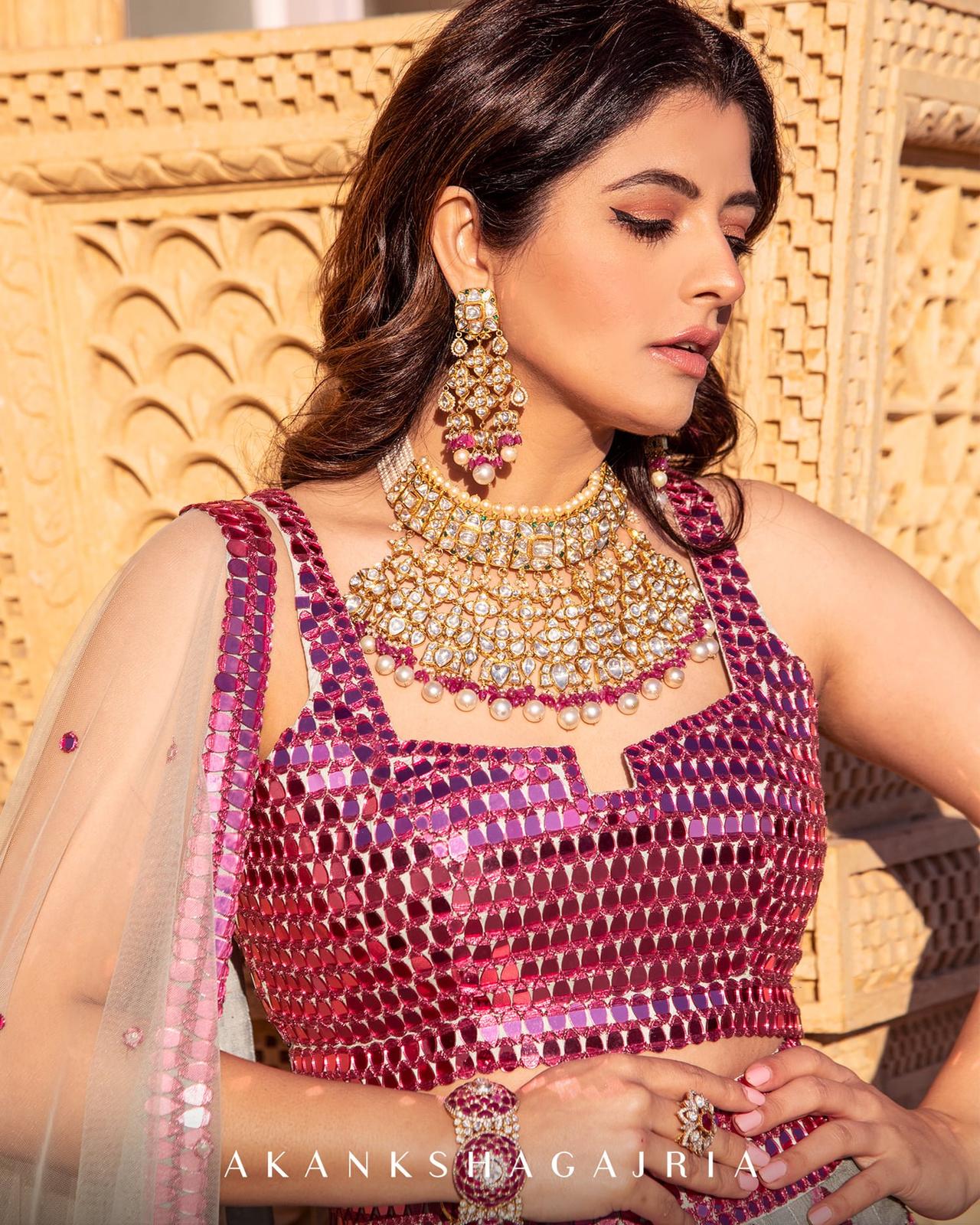 Image Courtesy: Akanksha Gajria
Shine bright like a diamond for your wedding ceremonies by choosing a stunning sequin blouse design that can be paired with any saree and lehenga design. An OG design from the house of Akanksha Gajria, the beautiful sequin blouse in Viva Magenta will be a perfect pick for your festive celebrations.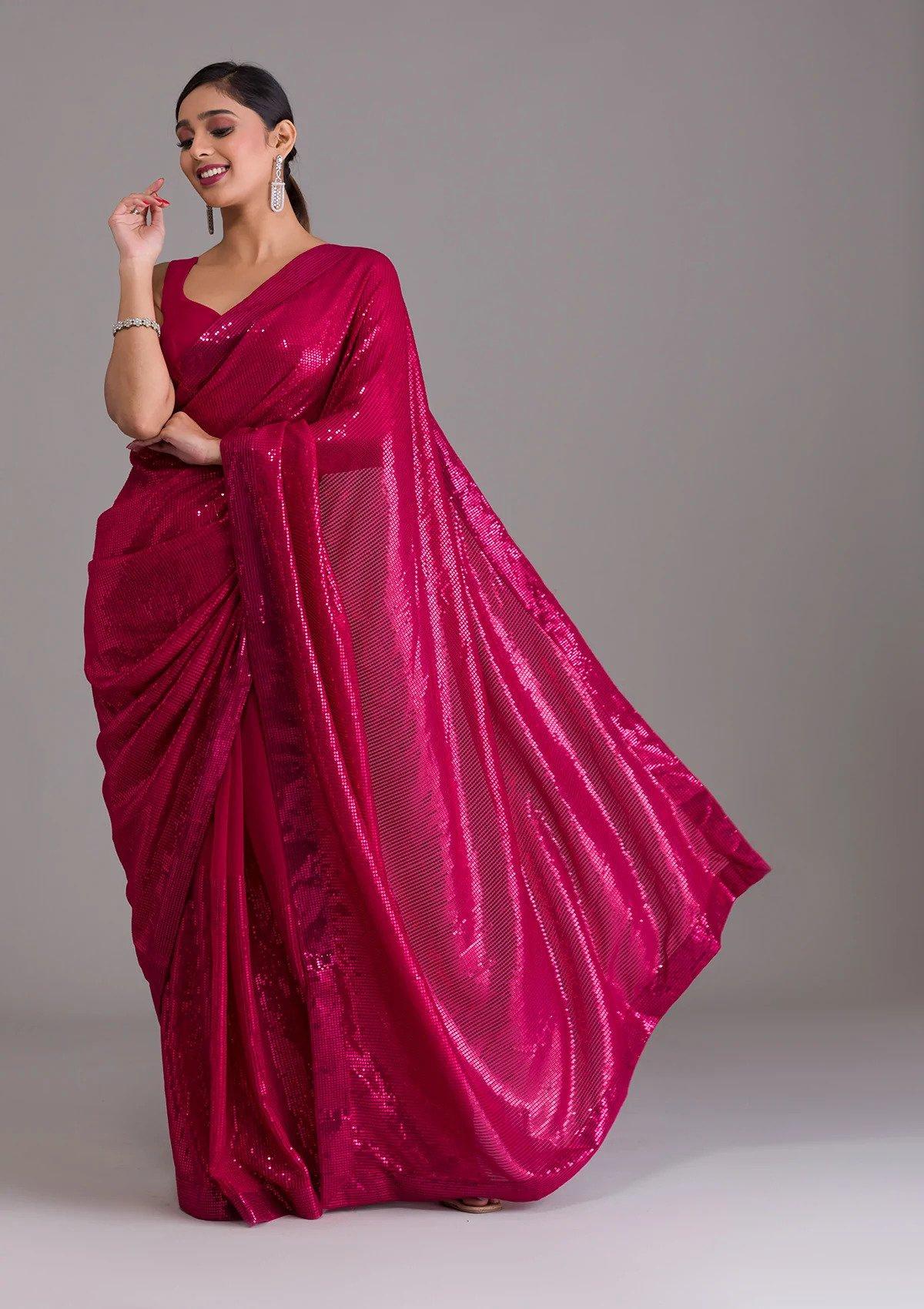 Want a subtle and shimmery outfit inspiration for your chic Cocktail party? How about a gorgeous embellished sequin saree for the win? Take a cue from this stunning overall sequin embellished saree by Koskii.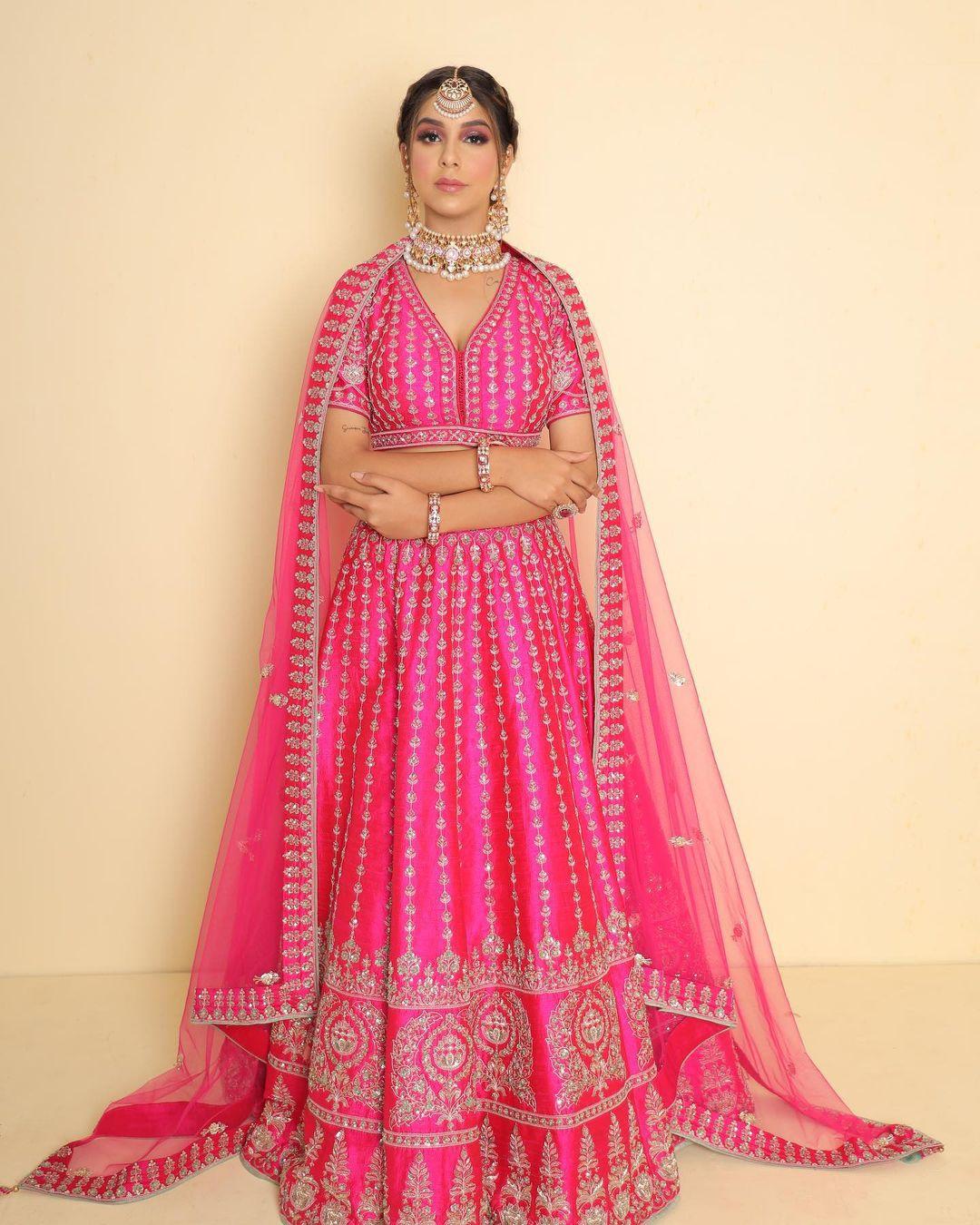 Image Courtesy: Nilibar Ludhiana
No Indian wedding can even be complete without a bride wearing stunning lehenga designs in at least one of her wedding functions. Witness the allure of gorgeous craftsmanship with this zardosi lehenga design from the collection of Nilibar Ludhiana.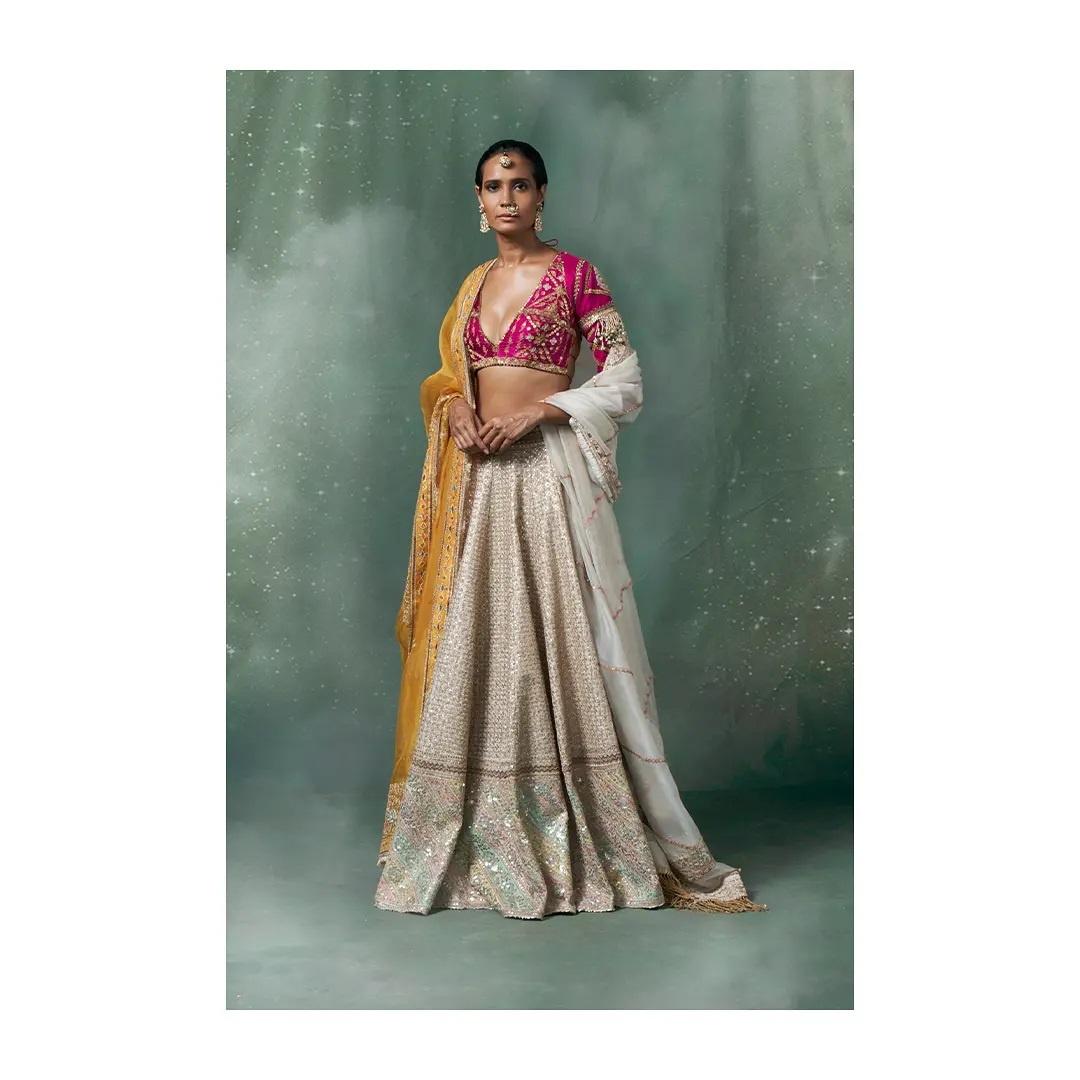 Image Courtesy: Anamika Khanna
A staple in every bride's wedding trousseau is a gorgeous pair of lehenga that can be worn during any function with the assurance that they look super amazing. If you are looking for a stunning lehenga design in Viva Magenta shade that works beautifully well with other colour palettes, look no further than this gorgeous ensemble from the collection of Anamika Khanna. The bright and bold colour of Viva Magenta blouse looks stunning when paired with the serene backdrop of the white lehenga.
Groom's Wedding Outfits
Image Courtesy: Asra
Where brides choose some of the best outfits for their big day, millennial grooms don't stay behind either. From choosing bold colour palettes to intricate embroideries, grooms of today don't shy away from making unique fashion choices. If your fashion style aligns with this idea, choose this gorgeous Viva Magenta shade for your wedding trousseau. The embroidered jacket style sherwani by Asra in sequin and bead work is paired with embroidered stole, solid kurta and pants.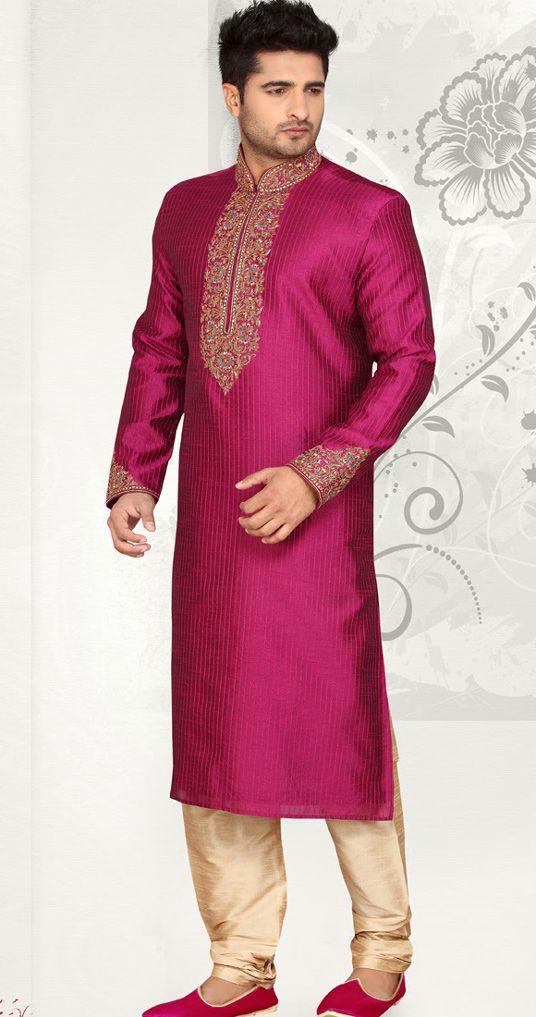 Image Courtesy: Pinterest
Make a bold statement for your customary festive outfits by choosing this bright and bold Viva Magenta kurta for your wedding festivities. The lightly embroidered kurta will be perfect for any day ceremonies around your wedding. What's better? Style your look by picking out contrasting sherwani shoes to complete your attire.

Image Courtesy: Rohit Gandhi Rahul Khanna
For all the grooms out there, take inspiration for your wedding outfits from the fashion icon Ranveer Singh who aces the look and slays the floor in a dapper Viva Magenta suit by Rohit Gandhi Rahul Khanna. Whether it's your Cocktail party or your wedding Reception, your bride and all the wedding guests won't be able to take their eyes off you in this ensemble.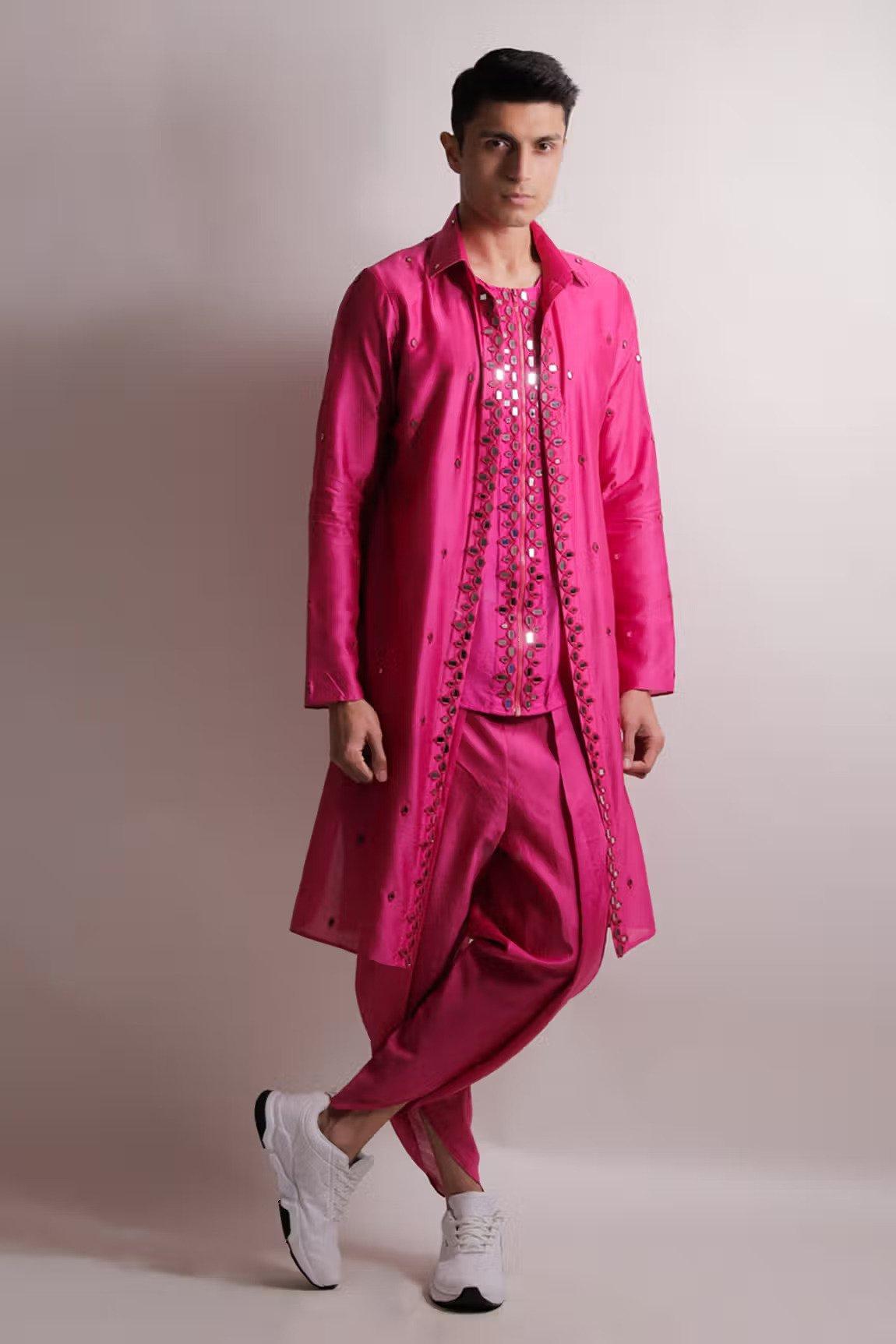 Image Courtesy: Jubinav Chadha
Choose an OTT colour palette to inspire fashion goals by picking this stunning wedding suit for your big day festivities. If you are looking for indo-western outfits for the groom, look no further than the dapper collection from Jubinav Chadha. Perfect for your pre-wedding festivities, the shirt jacket style kurta featuring hand-embroidered mirror work, paired with dhoti pants gives a very laid-back and relaxed vibe.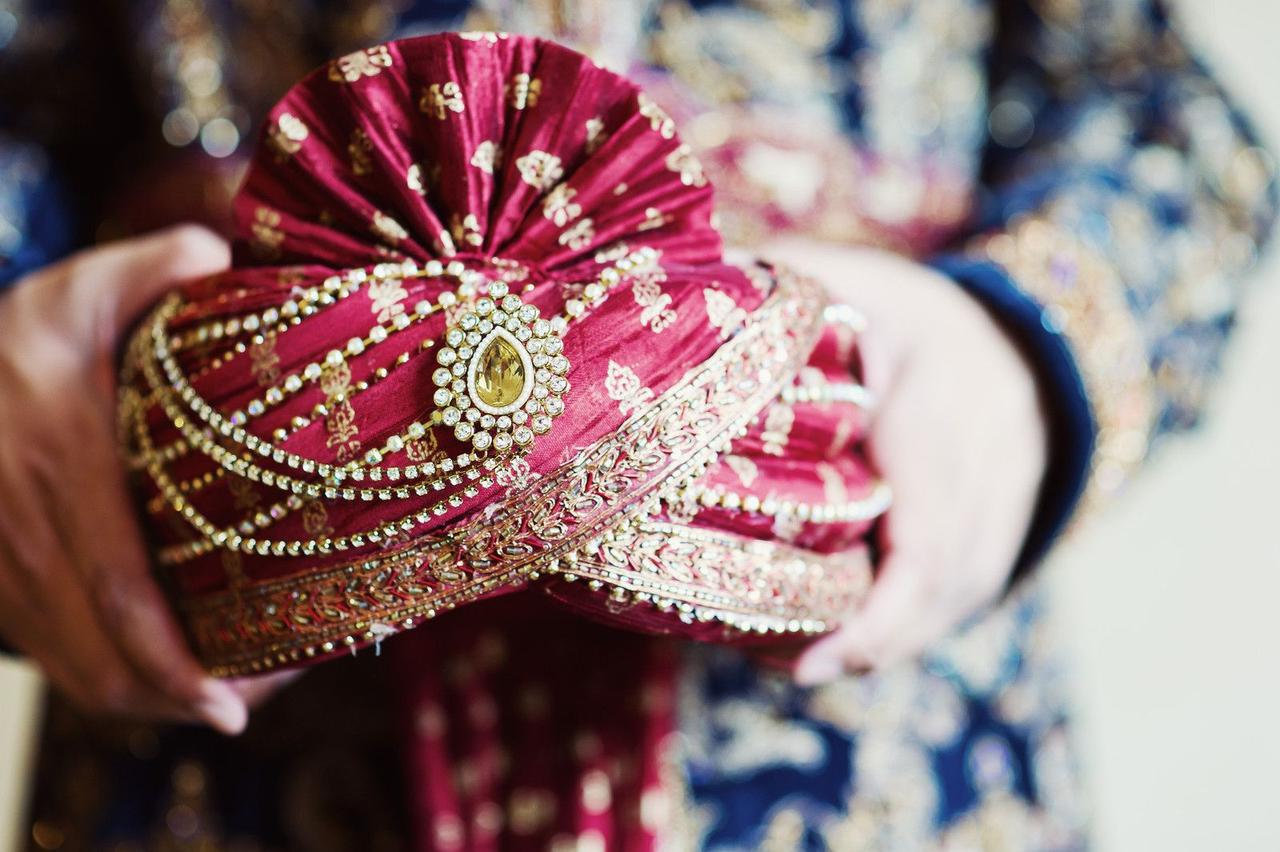 Image Courtesy: Ribha Events
A traditional Indian groom's attire is incomplete without a wedding safa. Upgrade your style for your wedding day by choosing a stunning and dapper wedding safa in a beautiful colour palette of Viva Magenta. With unique patterns and embellishments, it will surely make you look apart,
Wedding Decorations
Wedding decoration is a beautiful element that not only brings your celebration together but adds a touch of beauty and elegance to your festivities. While beautiful wedding decorations are a sight for sore eyes, you can create your decor inspiration mood boards by adding the Pantone color of 2023 to your ceremonies or picking Viva Magenta as your central decoration theme.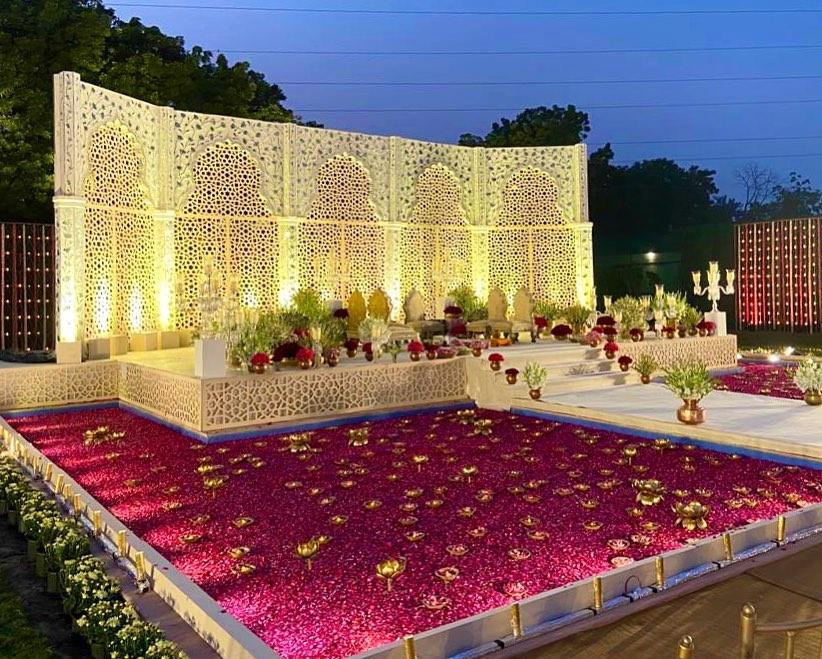 If you are unable to incorporate Viva Magenta into your entire wedding decoration theme, take a cue from such wedding stage decoration trends. You can always mix and match to create a unique theme of your own, like this stunning white background that highlights the magenta flowers beautifully.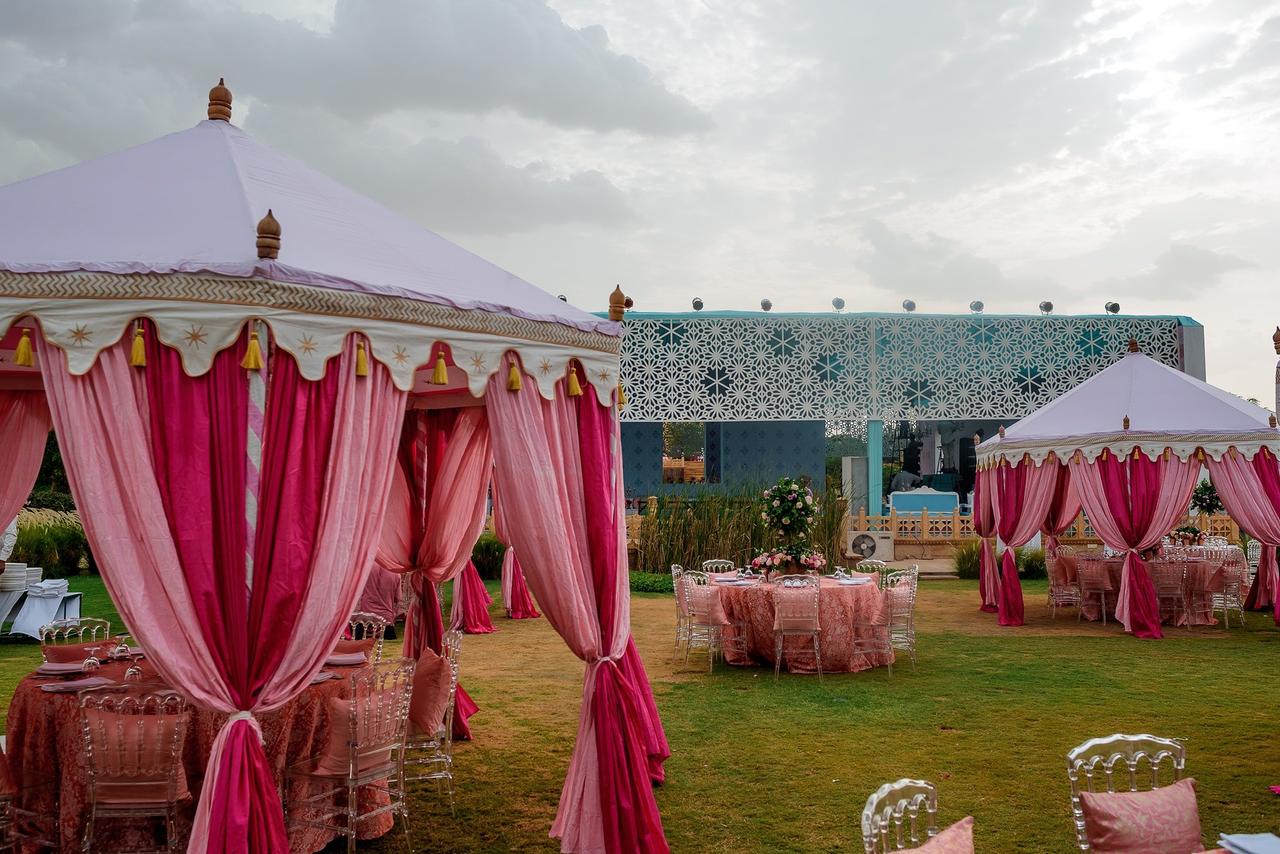 Creating your wedding theme from the same colour palettes can work wonders. Take a look at this gorgeous Viva Magenta mixed with different shades of pink to give out a full-on fairytale wedding vibe.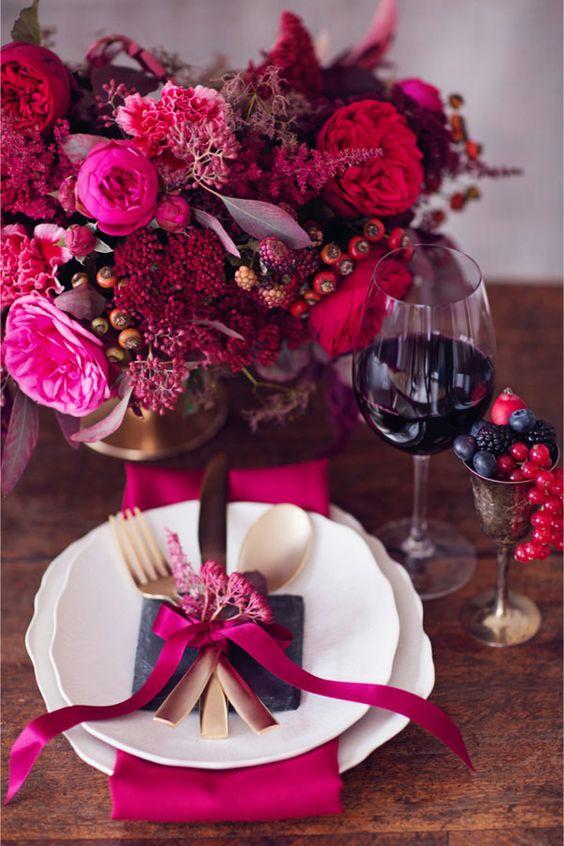 Image Courtesy: Pinterest
Looking for unique table settings and decor ideas? Look no further than this gorgeous centrepiece arrangement for your wedding festivities. A beautiful flower arrangement with a similar shade of napkins and ribbons will make a stunning decor inspiration.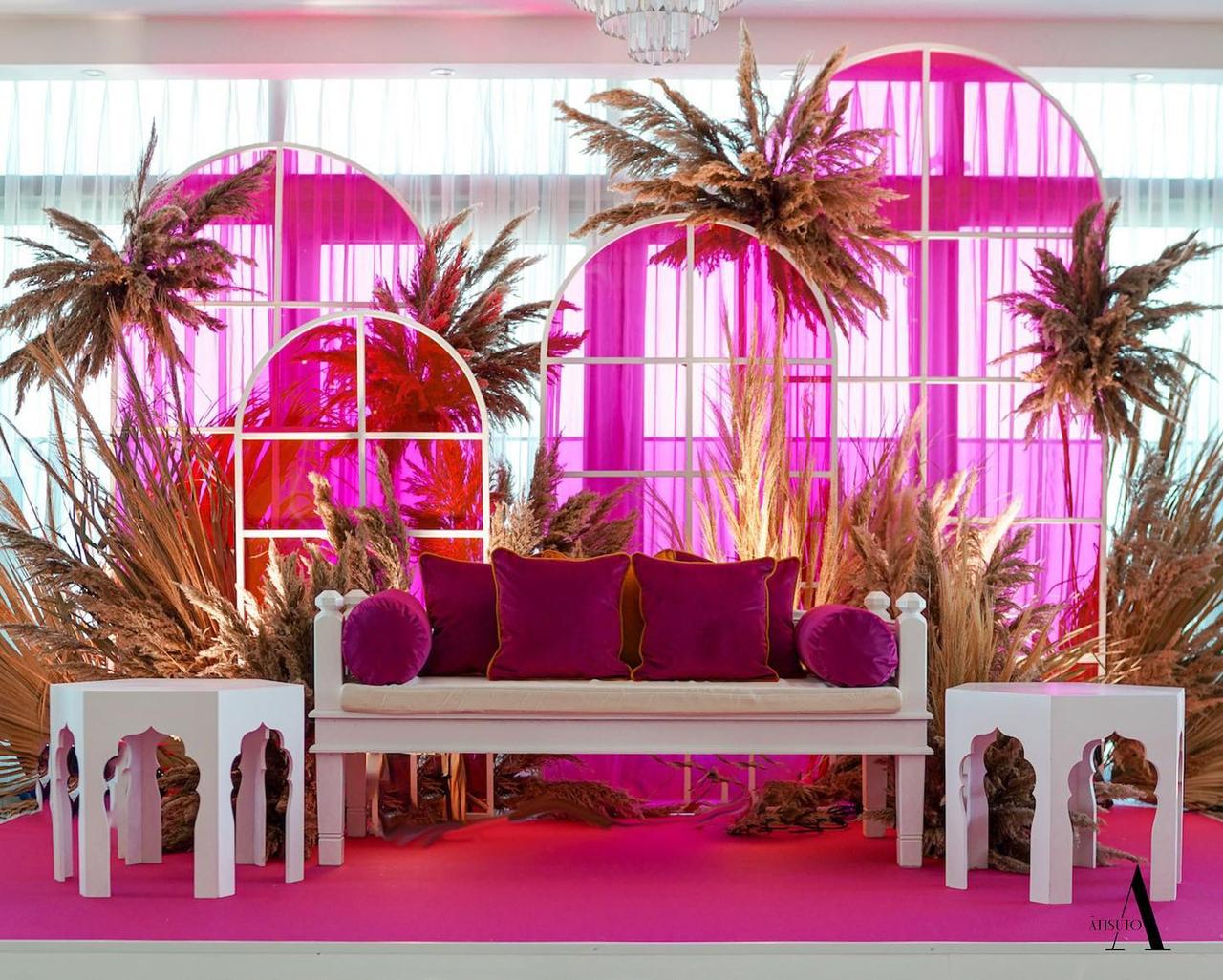 Perfect for the millennial couple who love everything minimalistic, this simple stage decoration idea should be your ideal pick. Take a cue for incorporating all the boho vibes into your wedding festivities.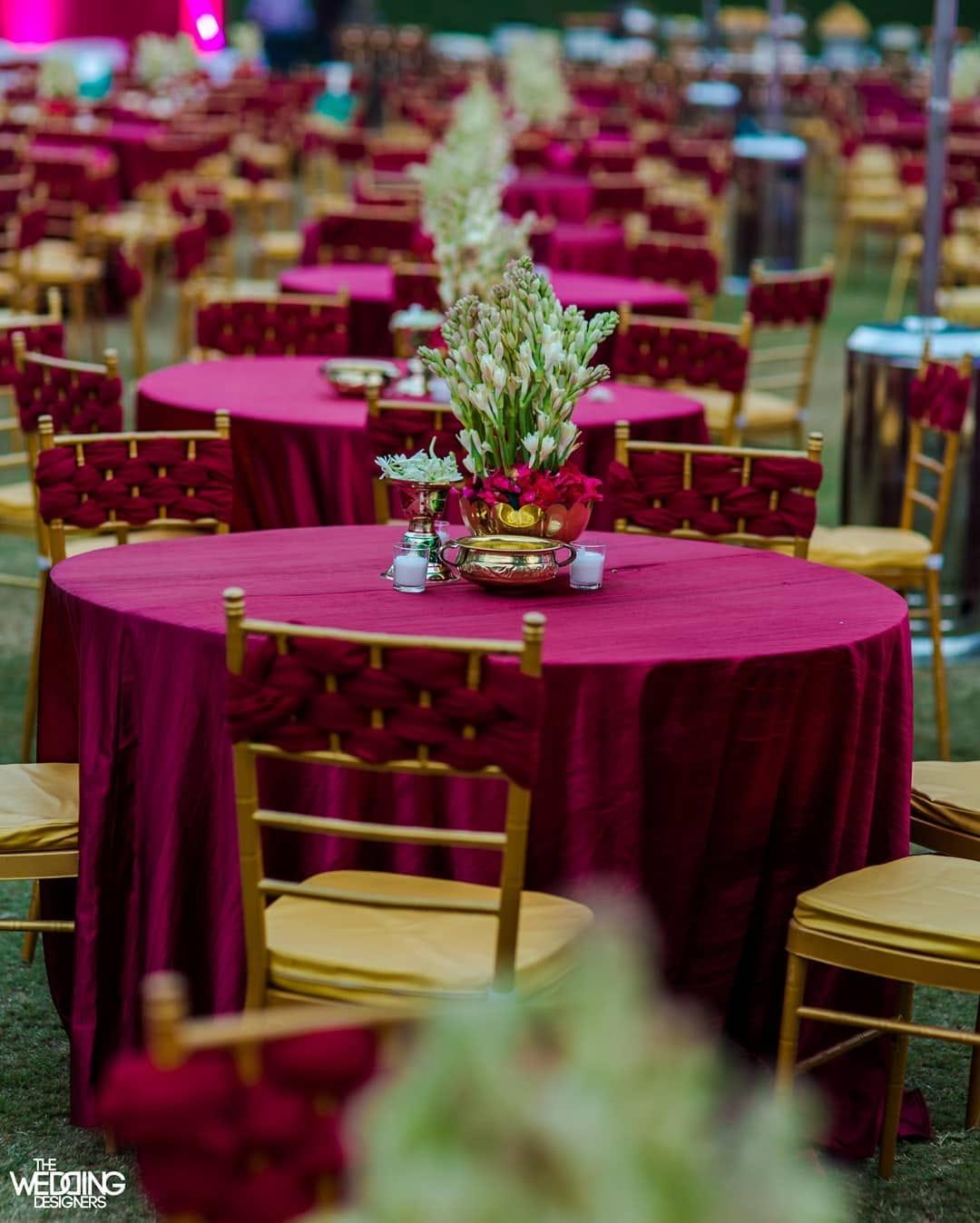 Indian weddings are nothing less than royal celebrations where grandeur is intricately woven into each of its aspects. If you are looking for beyond ordinary wedding seating ideas, take a cue from this wonderful arrangement that mixes Viva Magenta with glittering gold.
Miscellaneous Viva Magenta at Your Weddings
Apart from picking out wedding outfits and decoration ideas in Viva Magenta, you can incorporate the Pantone Colour of 2023 in other aspects of your wedding, like accessories, floral arrangements, cake, invitation cards and much more.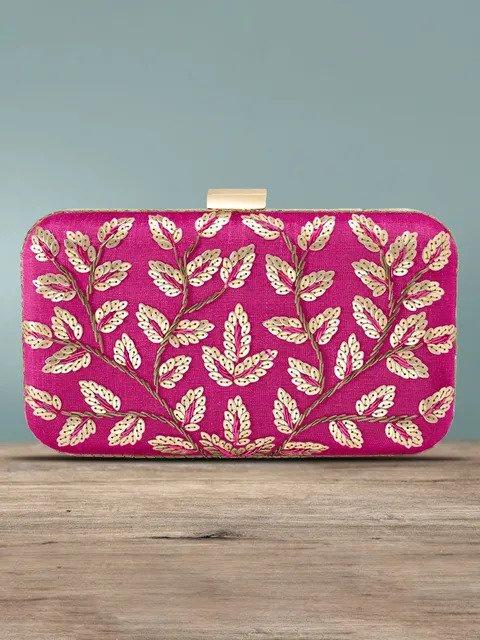 Accessories are a sure-shot way to amp up your look, and what better way than a beautiful clutch purse or a designer potli bag to complete your wedding day ensemble? The beautiful Viva Magenta clutch from Peora is handcrafted meticulously using ancient and modern designs. Not only will it elevate your look, but it will safely carry all your necessities.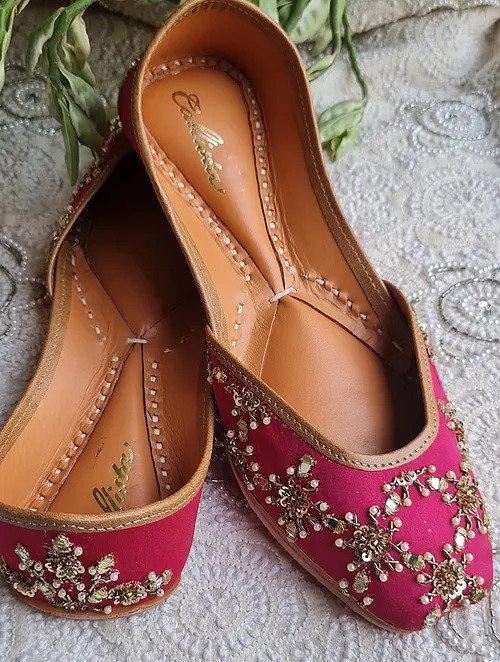 Image Courtesy: Jaypore
For all the brides out there, add aesthetic beauty to your wedding footwear collection with the latest Punjabi Juttis. Look nothing less than a desi cinderella with a Resham zardosi jutti from Jaypore. If you are thinking of attending a grand occasion, this is the pair meant for you; with super comfy pair is marked by a sequinned neckline.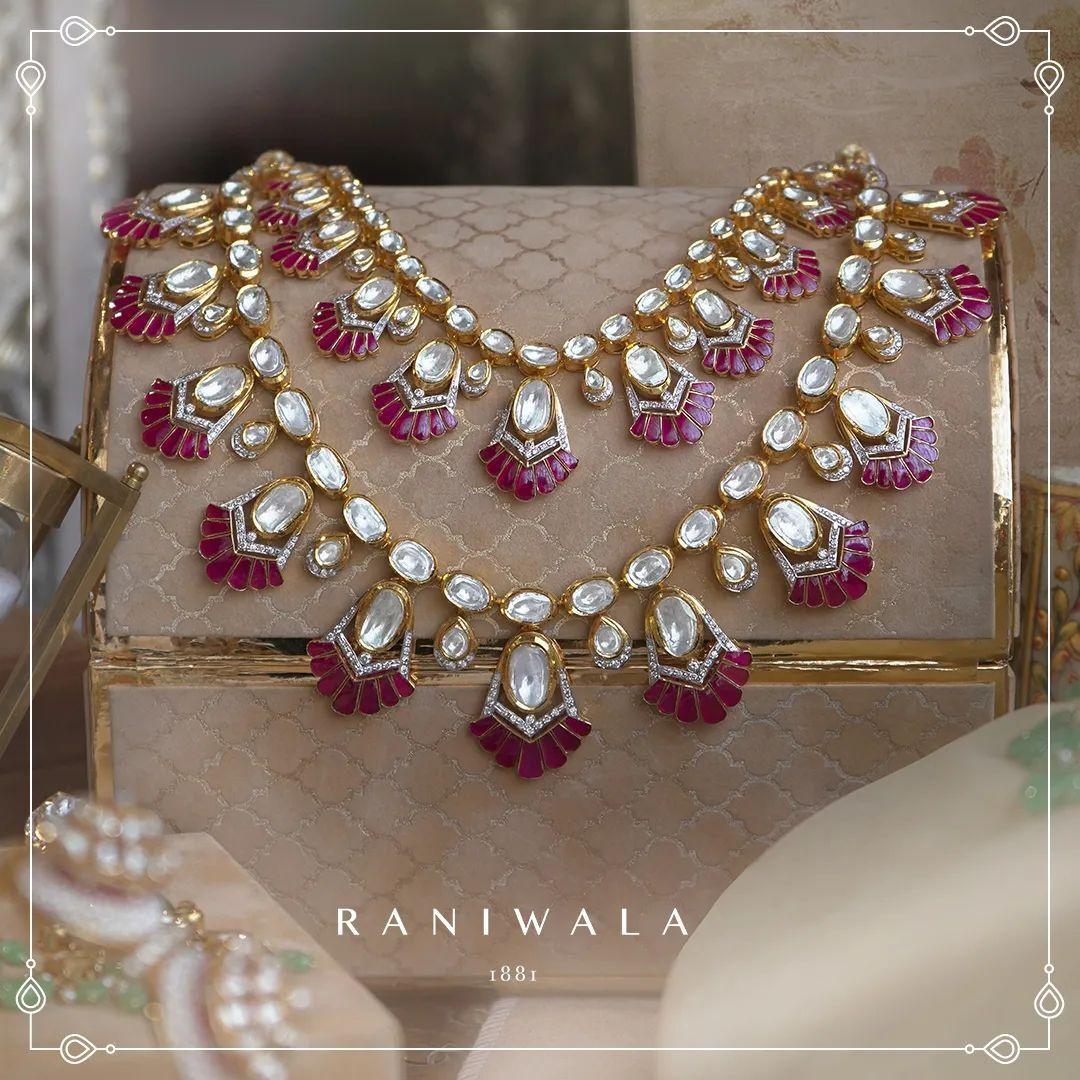 Image Courtesy: Raniwala Jewellers
Whether you are the bride herself or part of her bride tribe, a gorgeous accessory that you need to bet on is a statement necklace design. Perfect to amp up your look, they work amazingly with deep necklines. The best way to incorporate Viva Magenta into your bridal jewellery is by picking out ruby-studded accessories.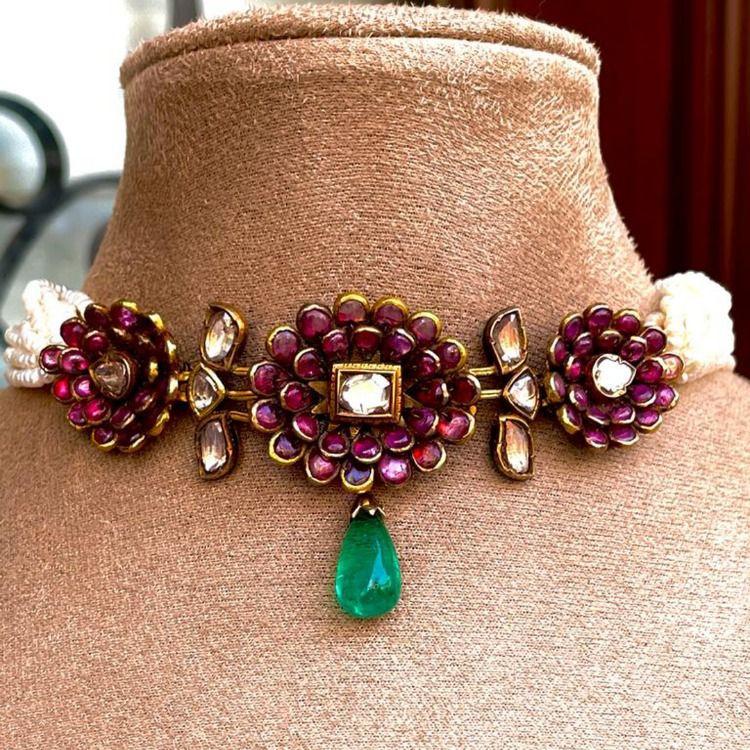 Image Courtesy: The Jewellery Diary
If you don't wish to choose accessories with just rubies, you can always go for a mix of different precious and semi-precious stones, just like this gorgeous bridal necklace from the beautiful collection of The Jewellery Diary.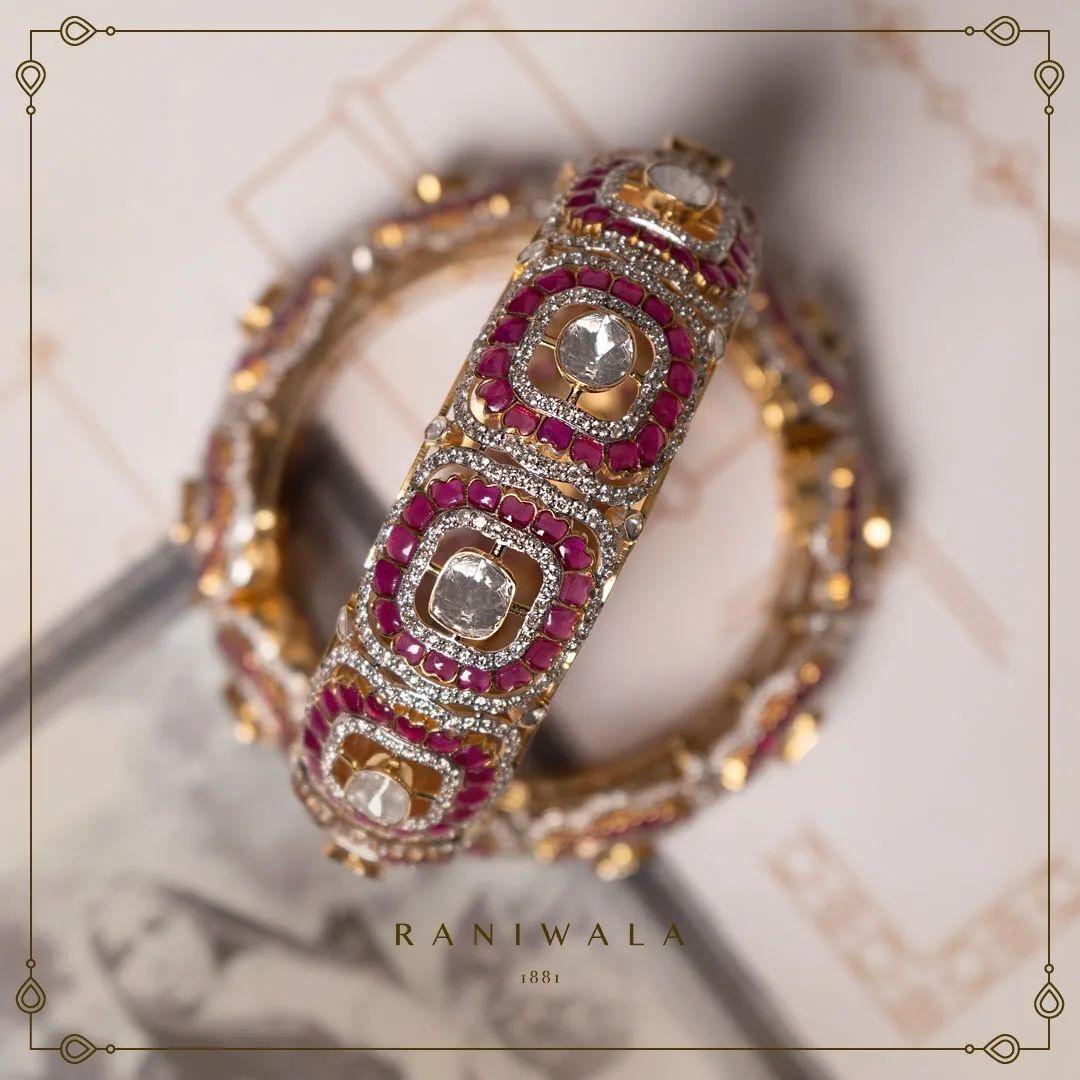 Image Courtesy: Raniwala Jewellers
Bangles are an important part of the Solah Sringaar for Indian brides. Make these gorgeous ruby bangles from Raniwala Jewellers a part of your Dulhan Chura, and be assured that you will look nothing less than gorgeous for your big day.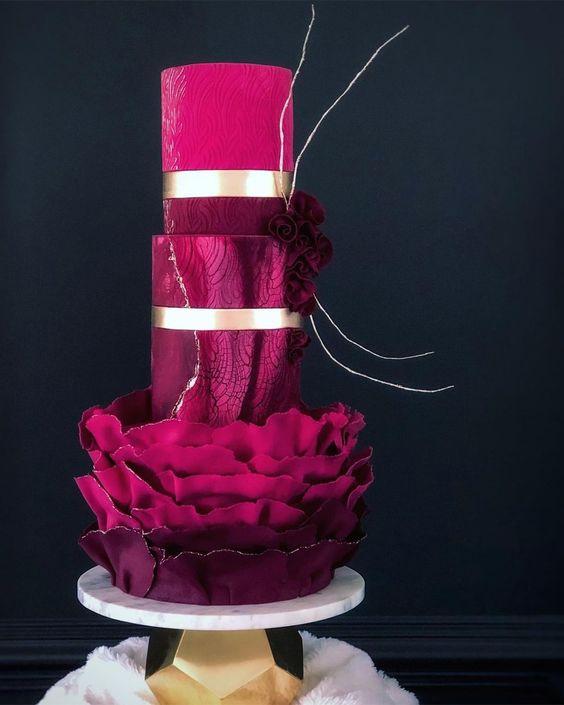 Image Courtesy: Pinterest
When it comes to finalising your wedding cake, the sky is the limit. With so many beautiful cake designs, themes, and frosting ideas to flavours, there is just a lot to pick out from. Add a touch of Viva Magenta to your wedding cake while taking inspiration from this stunning three-tiered design created beautifully with a ruffle fondant pattern, edible flowers and gold ribbons.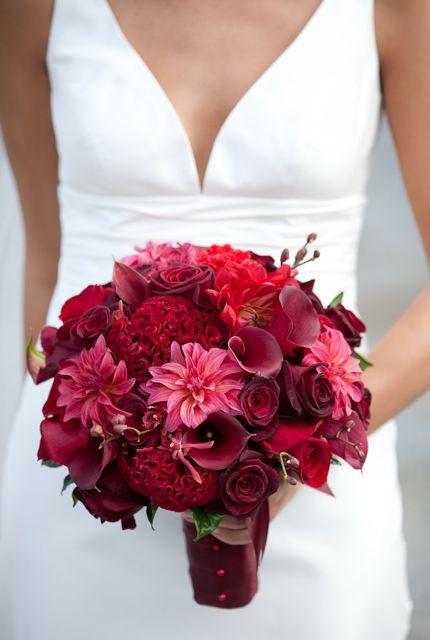 Image Courtesy: The Full Bouquet
An essential part of every Indian Christian wedding is the beautiful bouquet that every bride has to carry through the aisle. Incorporate the beautiful Viva Magenta-hued flowers in stark contrast with your white wedding outfit for effervescent beauty and spirited charm for your celebrations.
Found your favourite way to include Pantone Color of 2023 in your wedding festivities? Do let us know in the comments below.
Top Blogs on WeddingWire India