Indo-Western for Male Outfit Ideas That'll Make You Look Dapper!
When you've got multiple events to attend, you must make sure that you look different for all of them. These Indo-western for male outfits will help you style yourself effortlessly!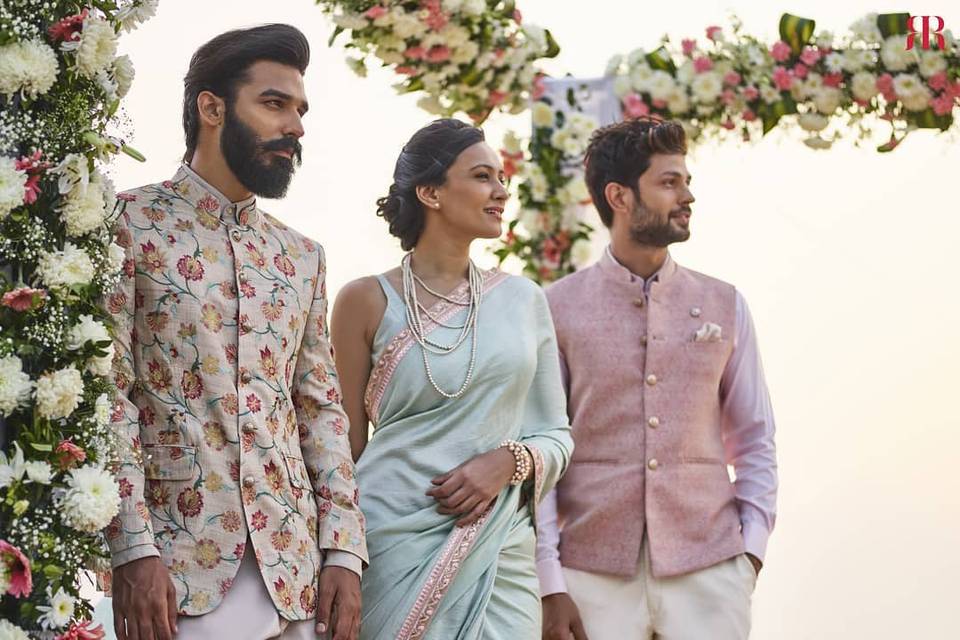 Men's fashion can push you into a labyrinth of despair because what on earth do guys even wear? Well, if you think your options are limited, think again. Though they may not be as extensive as the clothes available to women, you do have enough options to sport a different look at every function you attend. The whole charm of Indo-western wear is that there's a lot of potential for mixing and matching different garments to create unique looks. Sounds daunting? Don't worry because we are here to help you out with Indo-western for male outfit ideas!
1. The classic Bandi jacket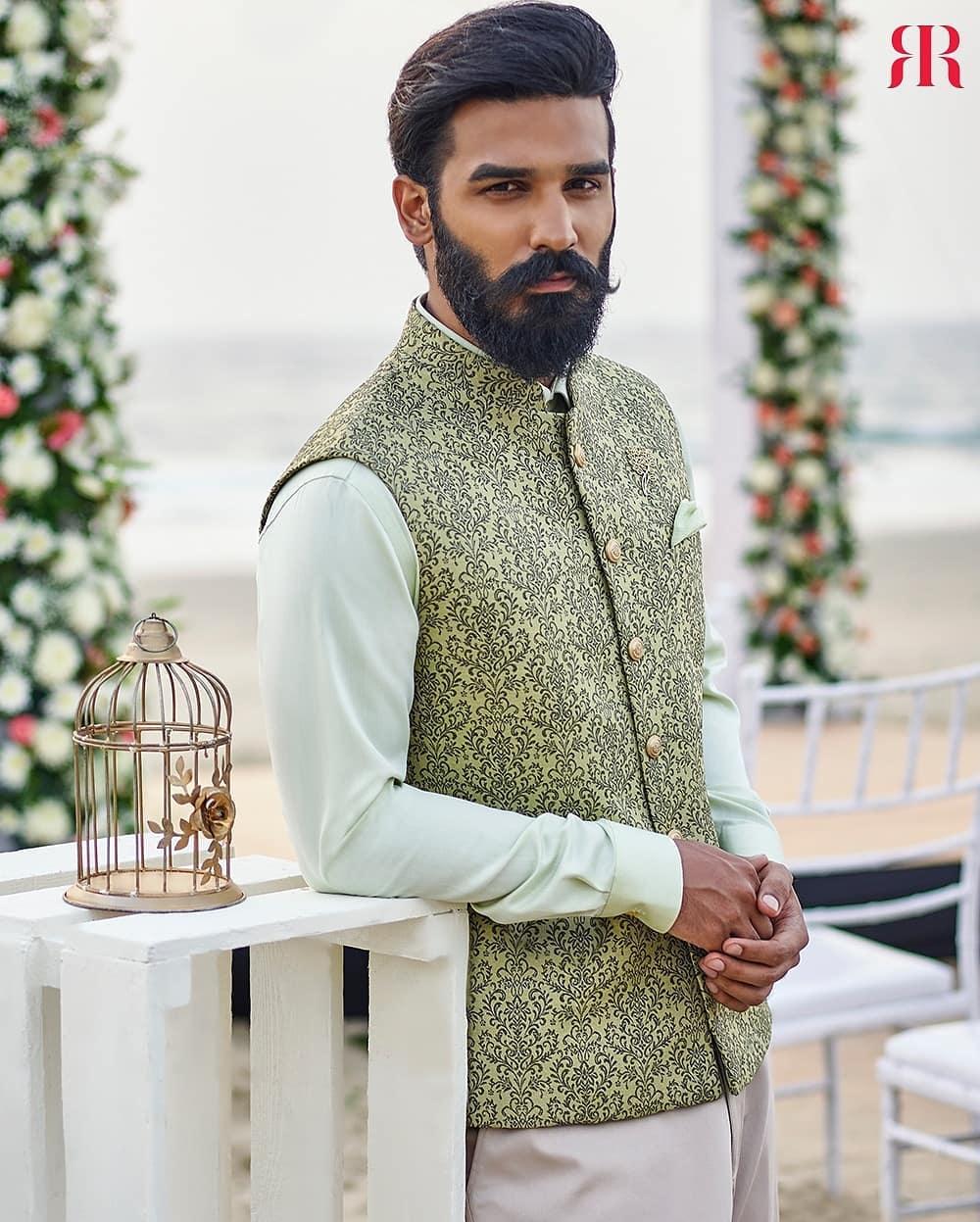 A Bandi jacket is an elegant garment that brings together the western concept of a jacket and the designs that belong to the Indian aesthetic. Often a sleeveless garment, this jacket can be worn in both, the summer and winter months. Pair it with a long kurta for an interesting and layered look. You can also pair it with a tunic top for men if you want a slightly different look.
Styling tips:
Now, if you're going out for a casual lunch with friends and want to rock an Indo-western for male outfit, then you can wear a semi-formal shirt, jeans, and a funky printed Bandi on top. Make sure to keep the buttons closed though. This is a unique and funky look. You can wear your regular shoes with this outfit as the rest of your attire is predominantly western.
2. A contemporary Indo-western for male jacket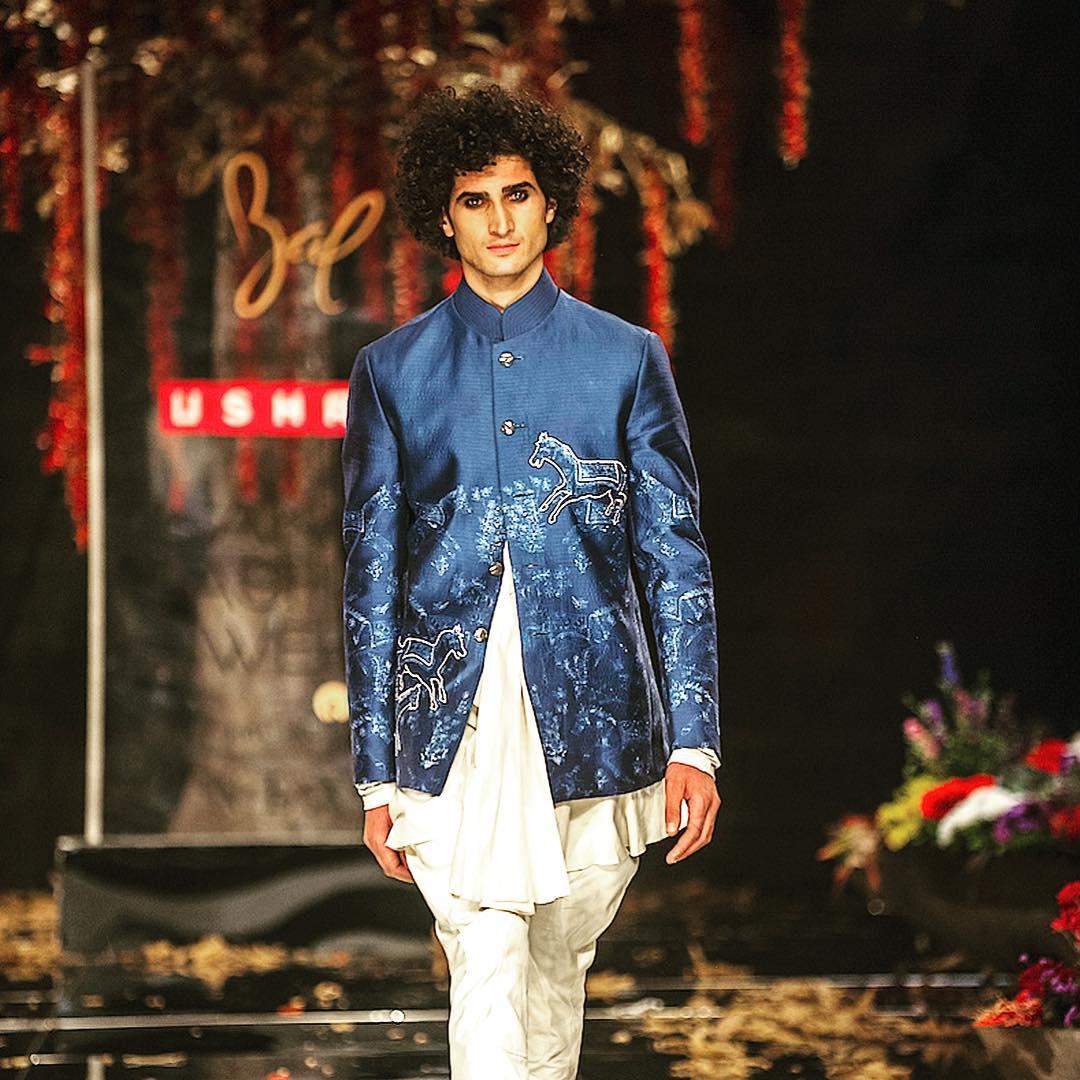 Another way to create your own Indo-western for male look is by wearing an Indo-western jacket with your outfit. Unlike a bandi jacket, this jacket's silhouette is closer to that of a traditional jacket that you may see in the market. However, the prints and design work on the garment are what separate it from western attire. Like the bandi, you can wear lighter variants in spring/summer and heavier variants in autumn/winter.
Styling tips:
A great way to wear such jackets is by wearing them with Jodhpuri coat pants. Typically, these pants are ruffled at the thighs, creating a great ballooning effect. They taper down at the legs like a Churidar, but are not ass tight. Basically, think of horse riding pants that jockeys wear. You can also style this jacket with regular jeans or a kurta Pyjama set.
3. Bandhgala with dhoti pants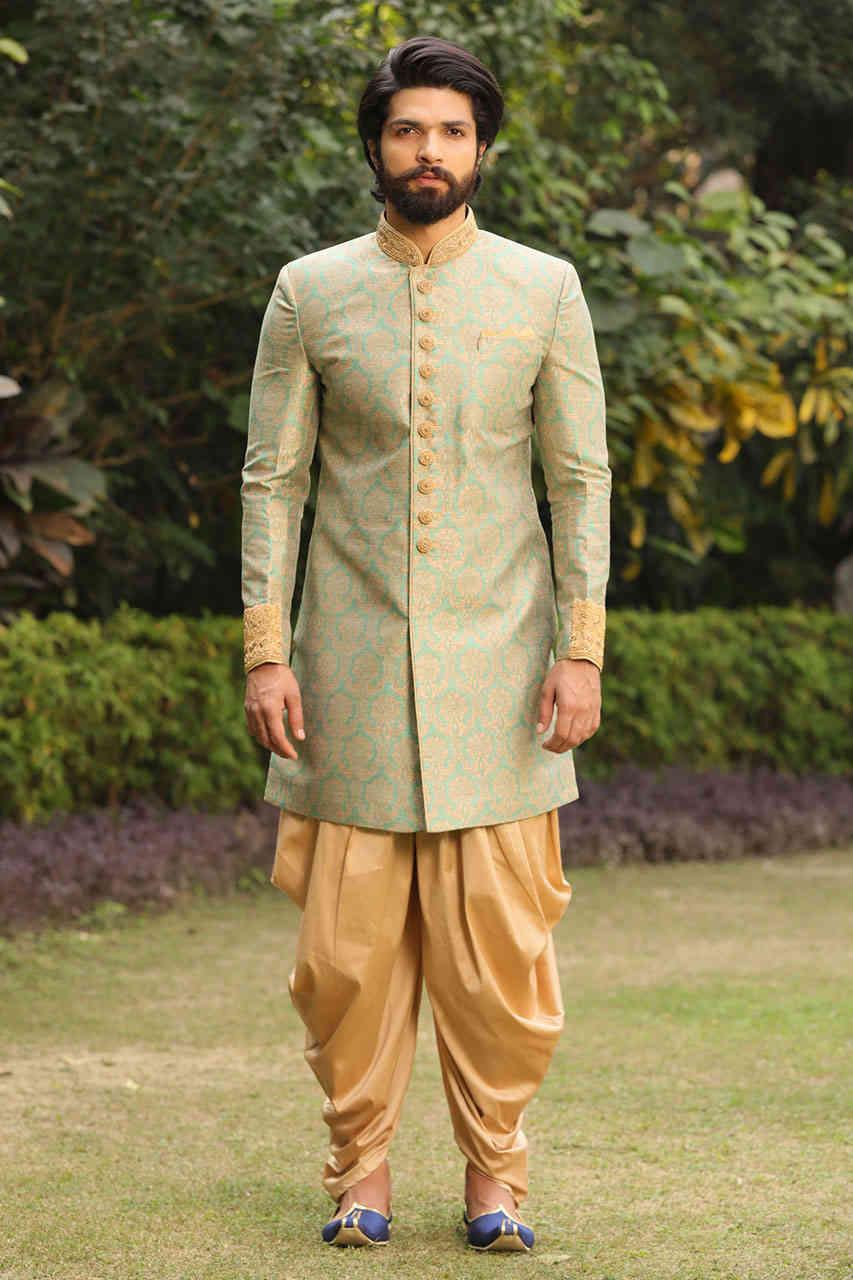 Wearing outfit combinations that are slightly unusual is another way to create an Indo-western for male look. For instance, a Bandhgala, which is a highly popular garment seen in the wedding season, is generally paired with regular pants. However, you can choose to wear the same with dhoti pants instead to create a different vibe. The length of the Bandhgala will prevent the outfit from becoming too casual, while the pants add a great flare to the look. You'll definitely be turning heads in this outfit for sure!
Styling tips:
An outfit like this should be styled with classically Indian footwear like juttis since the aesthetic of this Indo-western for male look leans more towards the Indo side of things. Wear a great watch along with the outfit for a touch of bling, if that is something that you like to do. Beaded necklaces for men are a huge trend at the moment, and you should consider wearing the same to jazz up your outfit. Finally, do consider a ring or two if the event you're going to requires you to look amazing.
4. The hipster look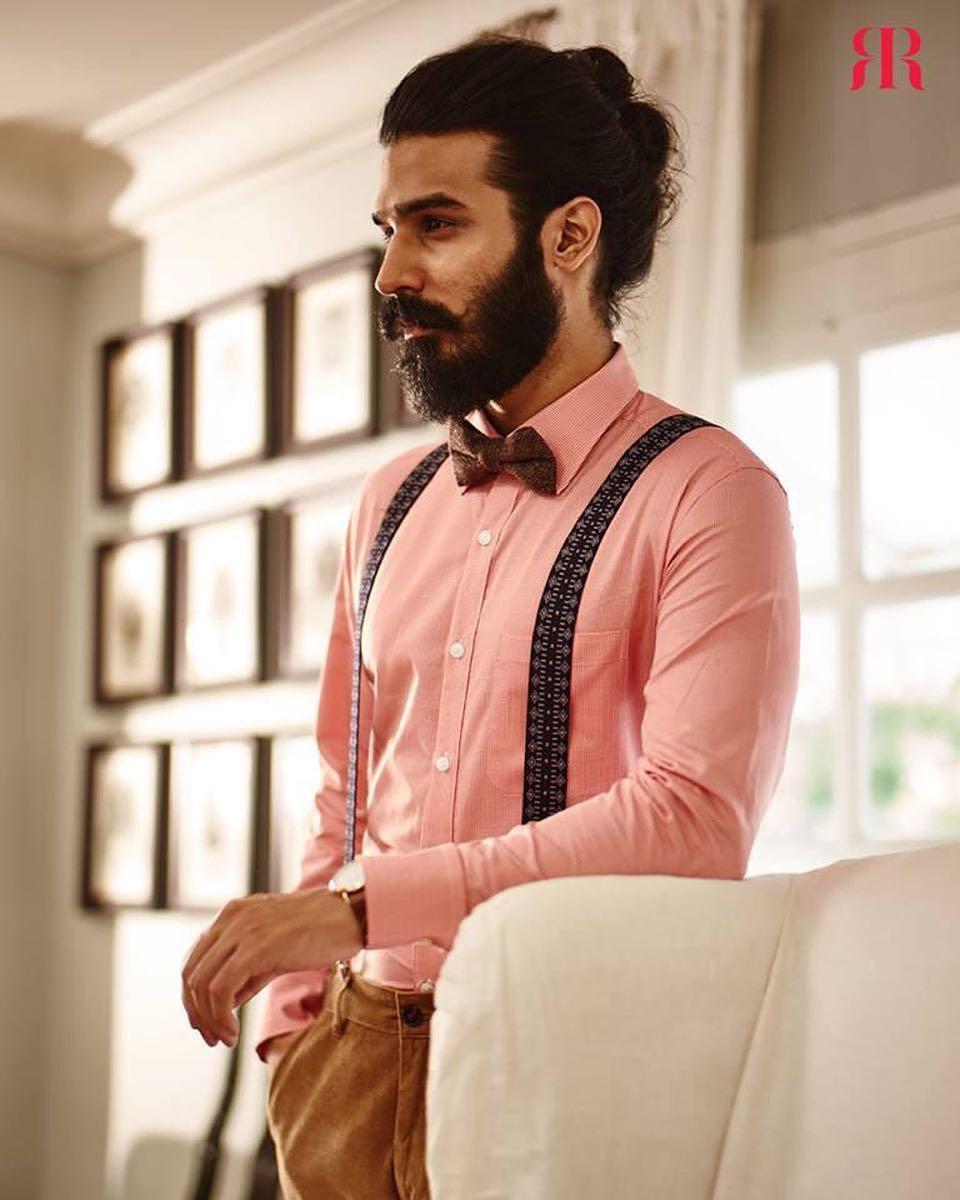 Men's fashion is all about making the best with what you have with the help of a few well-placed accessories here and there. If you're planning to wear a formal shirt to an event, you can always style it in a hipster way to make the ensemble a bit more interesting. Pick a colour that resonates with your personality and is also appropriate for the event that you're going to. However, if you just can't pick one, just pick black because that always works.
Styling tips:
Wearing cool printed suspenders is a great way to add more drama and style to your look. However, if you're not a suspenders' guy, pick a funky fedora or a look pocket square to add more of your personality to the outfit that you are wearing. Picking accessories that have Indian prints (like a polki printed pair of suspenders) can be a great way to create an Indo-western for male look for your purposes!
We understand that men's fashion can sometimes leave you feeling a bit confused. These outfit ideas should help you look great at any event you attend, which is all that you want, right?
Before going to any event, make sure that you visit a salon/spa so that your skin looks flawless!