Learn Which Bandi Jacket Fabric to Sport in Which Weather
Discover the different styles of Bandi jackets a groom can wear on his wedding ceremonies. Learning which fabric to choose when will surely come as an asset.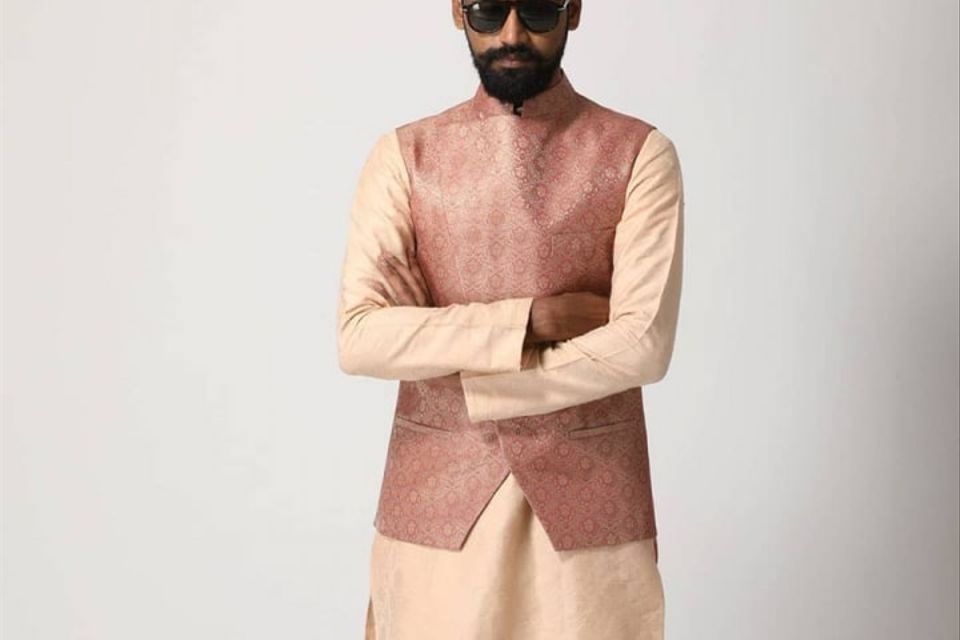 While preparing for different ceremonies, a bride fills her trousseau with different outfits. But what options does a groom have? Well, there are different kinds of Bandi jackets that you can wear to your wedding festivities and look dashing. Wondering what Bandi jackets are? Well, it is just another name for Nehru jackets. We have composed a list of jackets according to fabrics which will help you gain an insight on what to wear in which season.
1. Bandi Jacket in Silk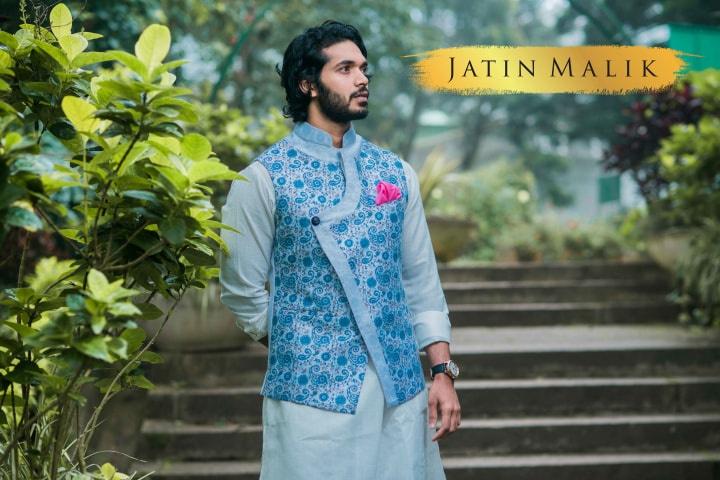 For the groom's trousseau, bring in a touch of luxe and make a style statement in an ultra-modern way with silk Bandi jacket. Your silk Bandi jacket will look great when worn for an evening ceremony. You can easily sport it for the Sangeet ceremony and look dapper. If you want to break the conventions, then go for an asymmetrical cut such as this one here. Matching accessories will only heighten the appeal of your look.
Pair it with: Jodhpuri pants, Kurta pyjama, Tweed Pants
Things To Love About Bandi Jacket in Silk

The luxurious look
Seasonality is not a concern, can be flaunted in both summer and winter
Shrinkage is not an issue
Breathability of the fabric
2. Bandi Jacket in Polyester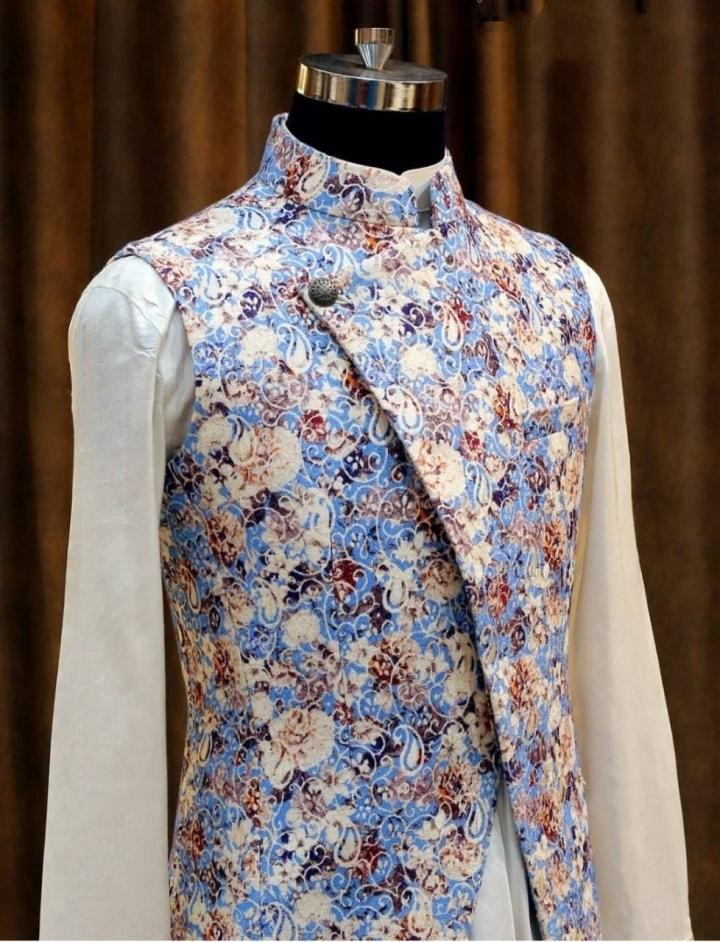 It is not just the bride who is expecting compliments for her looks.A Bandi jacket in polyster will garner exactly that for the groom at Mehndi or Sangeet. An embellished one or a printed one like this here can even be worn by the groomsmen and then you can have a suave groom squad photoshoot. When you do, don't forget to call the bride and her bride squad for an epic mix of fun and emotions.
Pair it with: Kurta pyjama, Chinos or Jeans, Trousers
Things To Love About Bandi Jacket in Polyester
Generally available in affordable ranges
Is light-weight
Easy to clean
Durability
Wrinkle-free
3. Poly Viscose Bandi Jacket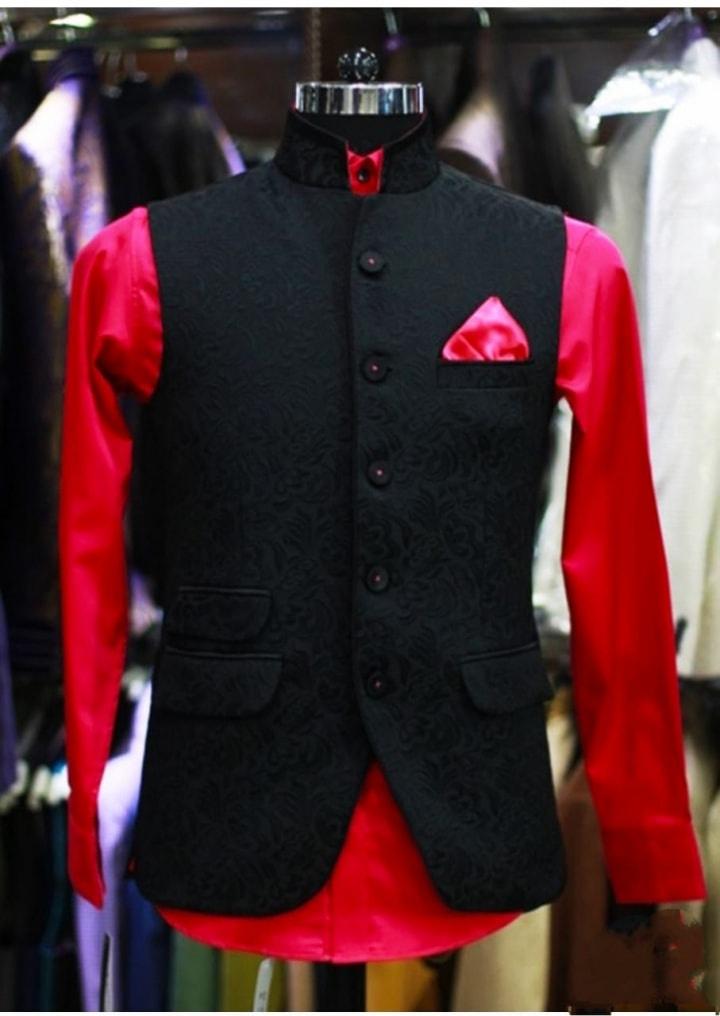 When the groom has a dashing sense of style of his own, he needs a poly-viscose Bandi jacket to show it to the world at his wedding ceremonies. The fabric is summer-friendly and now is the time to flaunt one. If you're having a summer wedding or a destination wedding at a warm location, you know what to buy. Wear shades that will keep you looking handsome throughout, in the daylight, as well as at night.
Pair it with: Kurta pyjama, Jodhpuri pants, Trousers, Tweed Pants, Chinos or Jeans
Things To Love About Bandi Jacket in Poly Viscose
Comfortable to wear
Absorb perspiration quickly
Wrinkle free
Breathable fabric
Best for summer
Easy to maintain
4. Cotton Bandi Jacket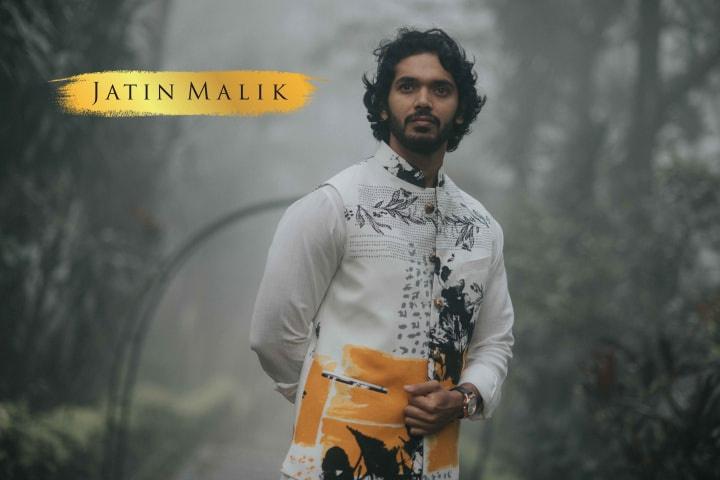 For your wedding festivities, you can choose a printed cotton Bandi jacket and flaunt it at the Mehndi ceremony. While the bride would be busy getting her hands and feet adorned with beautiful mehndi designs, you can be around her and get funky pictures clicked. Choose colours that pop against the lively Mehndi decor.
Pair it with: Kurta pyjama, Jodhpuri pants, Trousers, Tweed Pants, Chinos or Jeans
Things To Love About Bandi Jacket in Cotton
Good for summer
Light weight
Comfortable and breathable
Affordable price
5. Khadi Bandi Jacket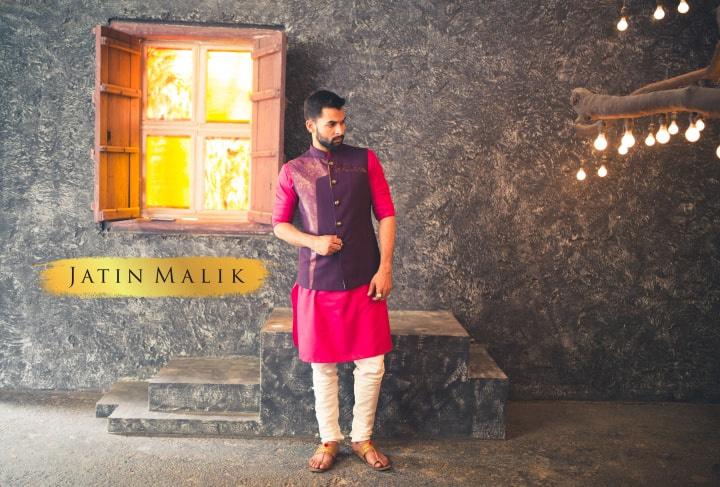 How about going green for your wedding trousseau in a Khadi Bandi jacket? It is rapidly becoming one of the preferred choices for men across all ages. Though the fabric isn't generally considered for weddings but you can always choose a design that is a little 'Hatke' like this one here. It gives a show of playfulness while being sophisticated as a Bandi jacket. Choose these for your trousseau take your bride's opinion as well about what she thinks would look good. This would make feel her loved and valued in the middle of the wedding planning chaos.
Pair it with: Kurta pyjama, Jodhpuri pants, Khadi Trousers, Tweed Pants, Chinos or Jeans
Things To Love About Bandi Jacket in Khadi
Comfortable
Breathable fabric
Inexpensive
Good for summer and winter
Cause no allergy or irritation
Easy to clean
6. Jute Bandi Jacket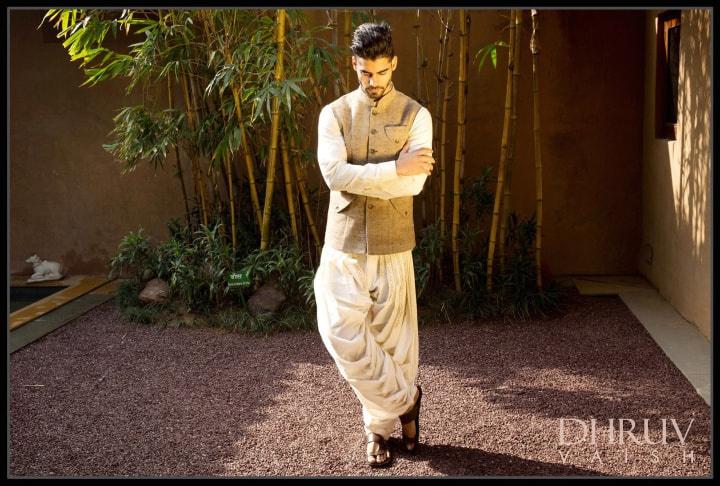 Jute Bandi jacket is very popular among youngsters. They love to flaunt jute Bandi jacket, no matter what the season is. Why don't you own the trend in your own style! You can also coordinate your outfit with the bride and present a classic statement look for everyone to be amazed at. Wear it for a Puja or Haldi function and keep the colours simple because when it comes to jute jackets, less is more.
Paired with: Kurta pyjama, Jodhpuri pants, Trousers, Tweed Pants, Chinos or Jeans
Things You Love About Jute Bandi Jacket

Inexpensive
Comfortable
Breathable fabric
Good for all season
This explainer would have helped you regardless of which season you are getting married in. For a summer wedding, you have cotton and Khadi styles to wear and for the winter one, you can sport silk or polyester. Either way, we know that the designs you choose in these fabrics are going to be amazing.
Tell us what you think in the comments below.