Jacket Design for Grooms, Groomsmen and the Groom's Father
Nehru jackets have become the piece of clothing that every man gravitates towards. Here are some jacket design that grooms, groomsmen and fathers can choose from!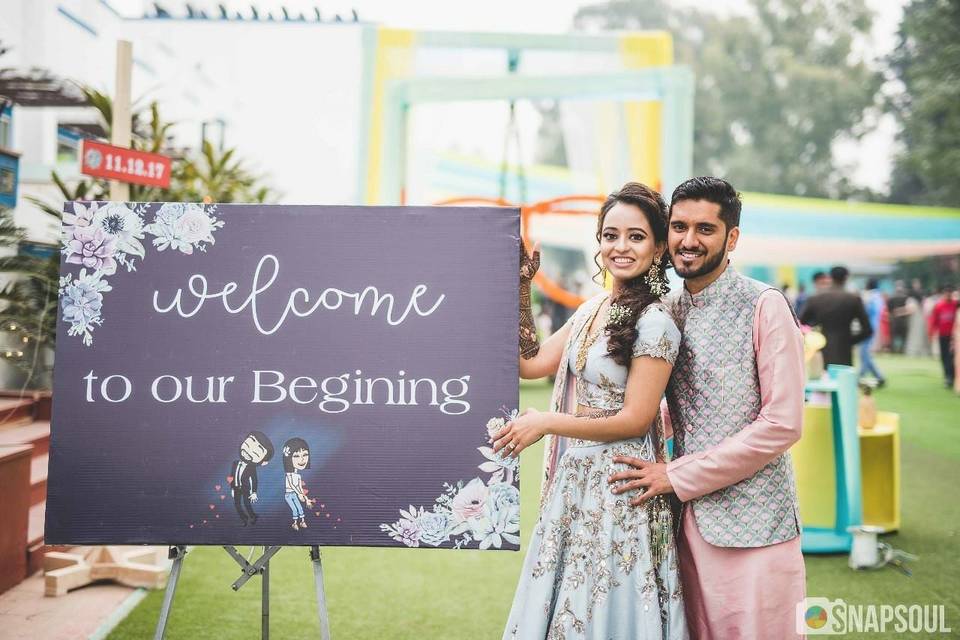 The groom needs to look dapper at every function of the wedding. It is not only the bride who has to impress everyone with her choices; the groom is also being watched by everyone! His appearance is being judged every step of the way too! Therefore, he needs to bring his 'A' game for every event. His choices should have a variety that expresses his taste and personality. Along with him, his groomsmen and his father also have to look dashing!
Nehru jackets have become all the rage this year. These jackets are a hip length vest coat with a mandarin collar. It is unisex so even girls can wear it. Men are gravitating towards it because it can be worn in various styles and in unlimited designs and fabrics. Nehru jackets are a crowd pleaser and can be paired with anything from a Sherwani to a shirt and trousers for a more casual look. The colour of the Sherwani or the kurta should complement the jacket design. You can choose a simple white Sherwani or a single-colour kurta. You can also wear the exact same colour kurta set of the jacket.
Another thing that is different in every Nehru jacket design is the designs on the fabric. You can choose a plain jacket design, a printed one, geometrical patterns, symmetrical designs, floral patterns and even embroidered designs.
You can choose many different fabrics for your Nehru jackets. Khadi is one of the best fabrics as it is light and airy. Raw silk is also famous for a more traditional looking Nehru jacket. Use cashmere or merino wool if you are attending a wedding in cold weather.
Here are some jacket design options for the groom, groomsmen and the groom's father!
A. For Grooms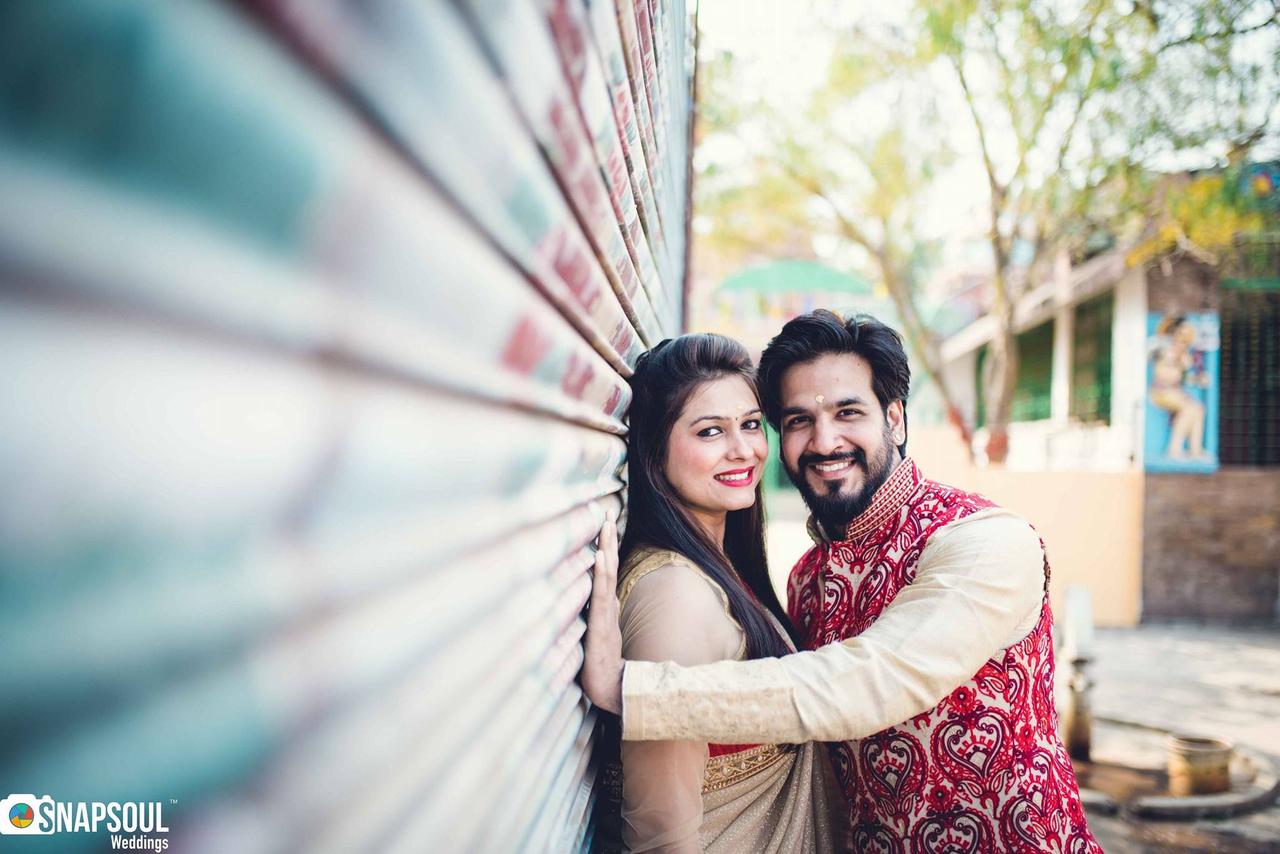 A groom is the centre of attention (after the bride, of course) at his wedding and rightfully so. With so many different ceremonies taking place every day, he needs to look fresh and wear something that is comfortable. He can wear a Nehru jacket for any event and look handsome. We have chosen a different jacket design for every function for some inspiration!
1. For the Mehndi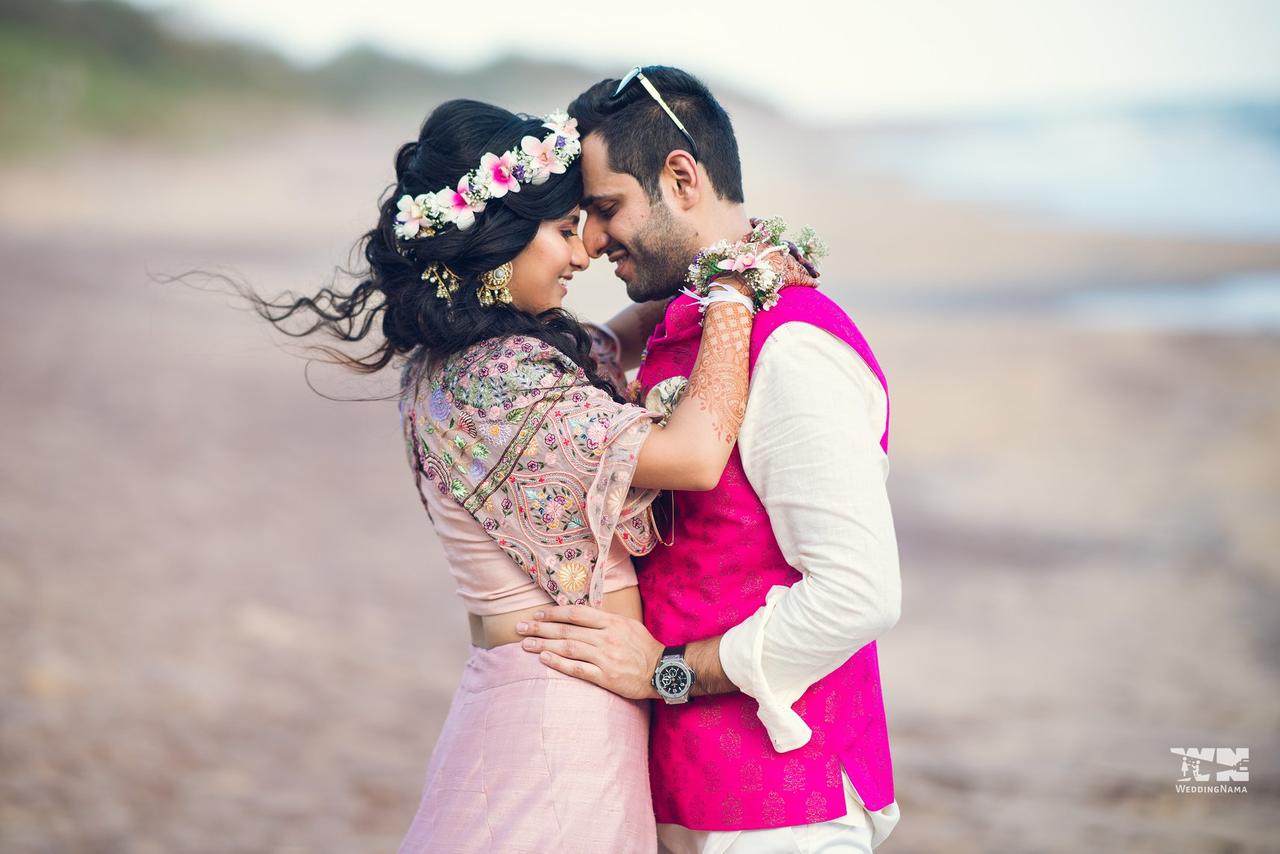 A Mehndi function is a low-key event with only the close friends and family invited. The bride is decked in beautiful flower jewellery, so to compliment her look, you can choose a bright and fun coloured printed Nehru jacket. This jacket design is simple, vibrant and perfect for the event.
2. For the Sangeet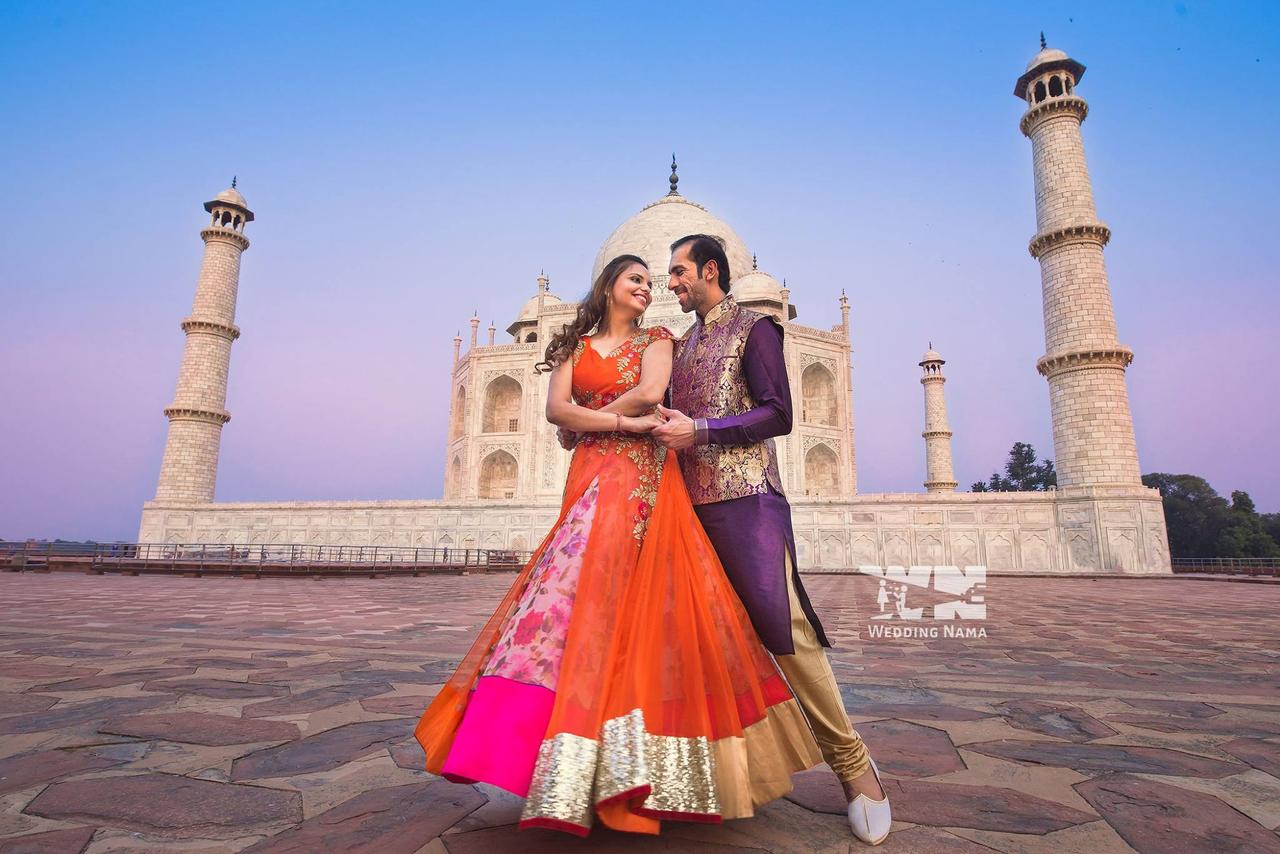 The Sangeet has become less of a ceremony and more of a dance competition between the bride and the groom's family. The décor is full of lights and the event usually happens during night-time. Choose a dark coloured Nehru jacket with a shiny print on it. Colours like purple, navy blue, royal blue, blood red, dark green are great choices for the jacket design.
3. For the Haldi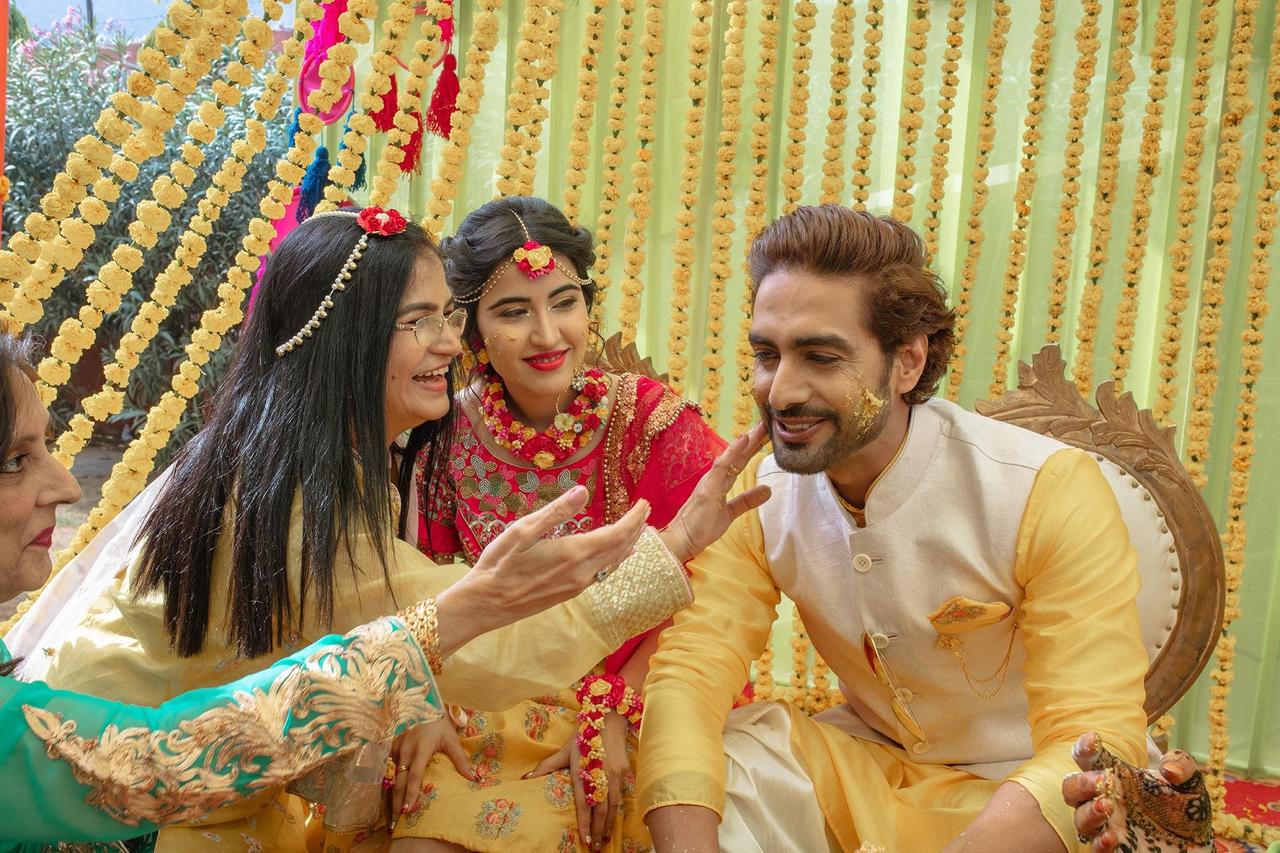 For your Haldi ceremony, you can opt for a simple jacket design in light shades. Yellow and white are two of the most popular colours to wear during the Haldi. The colour represents happiness, positivity, optimism and loyalty. These are the best words to describe the commitment you are making. You can add a pocket square that matches the colour of your undershirt, just like this jacket design!
B. For Groomsmen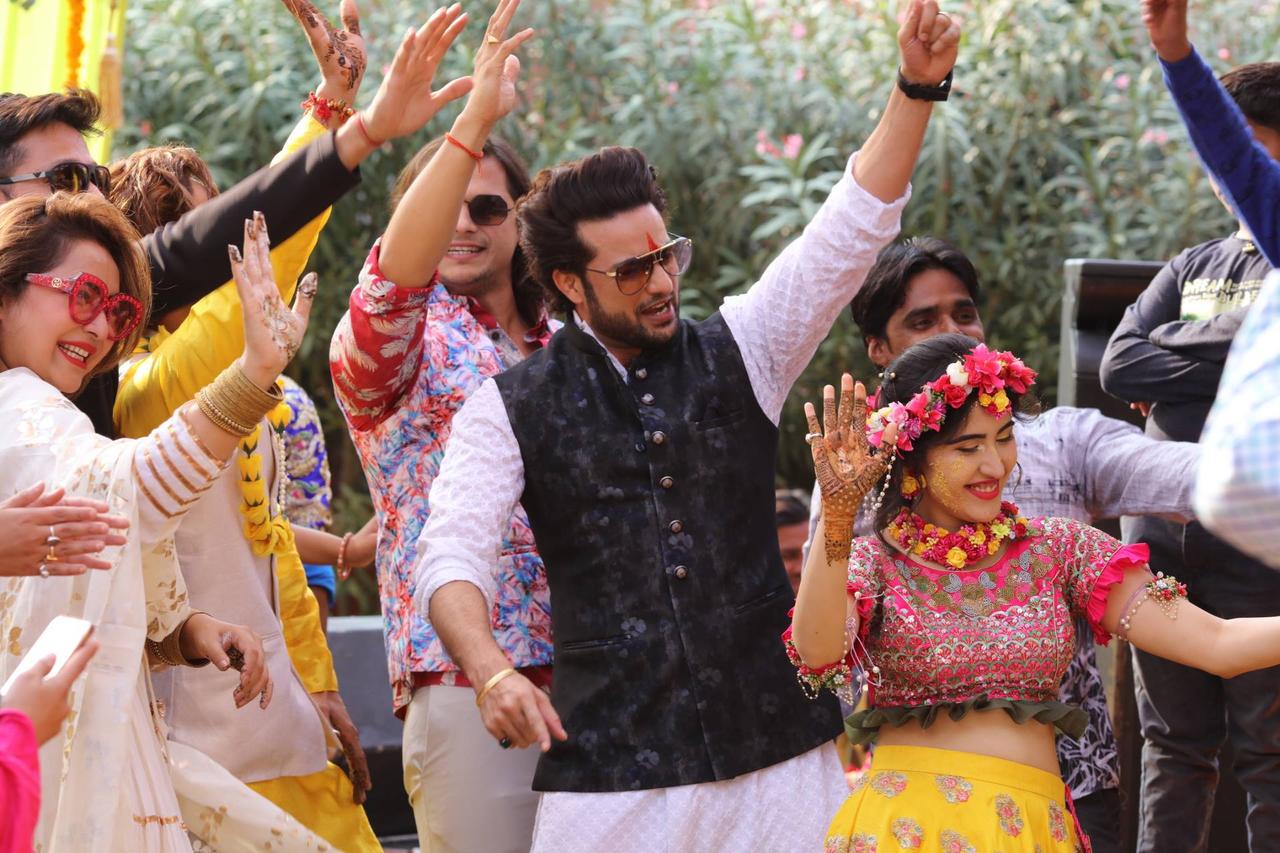 Groomsmen are the closest men to the groom. They may be his siblings, friends, or even the cousins who know him the best. They are very busy during the whole wedding as they have many responsibilities and are often seen running around all over the place to get things done. They also have the responsibility of making sure everyone has fun. They need to be comfortable while doing all this.
A thin Nehru jacket design like this with cool designs is what will set them apart from all the other guests. They can choose any colour they like as long as it does not match the grooms. They can wear it to any event of their choice. It may be the wedding or Sangeet or Mehndi, the choice is totally up to them!
C. For the groom's father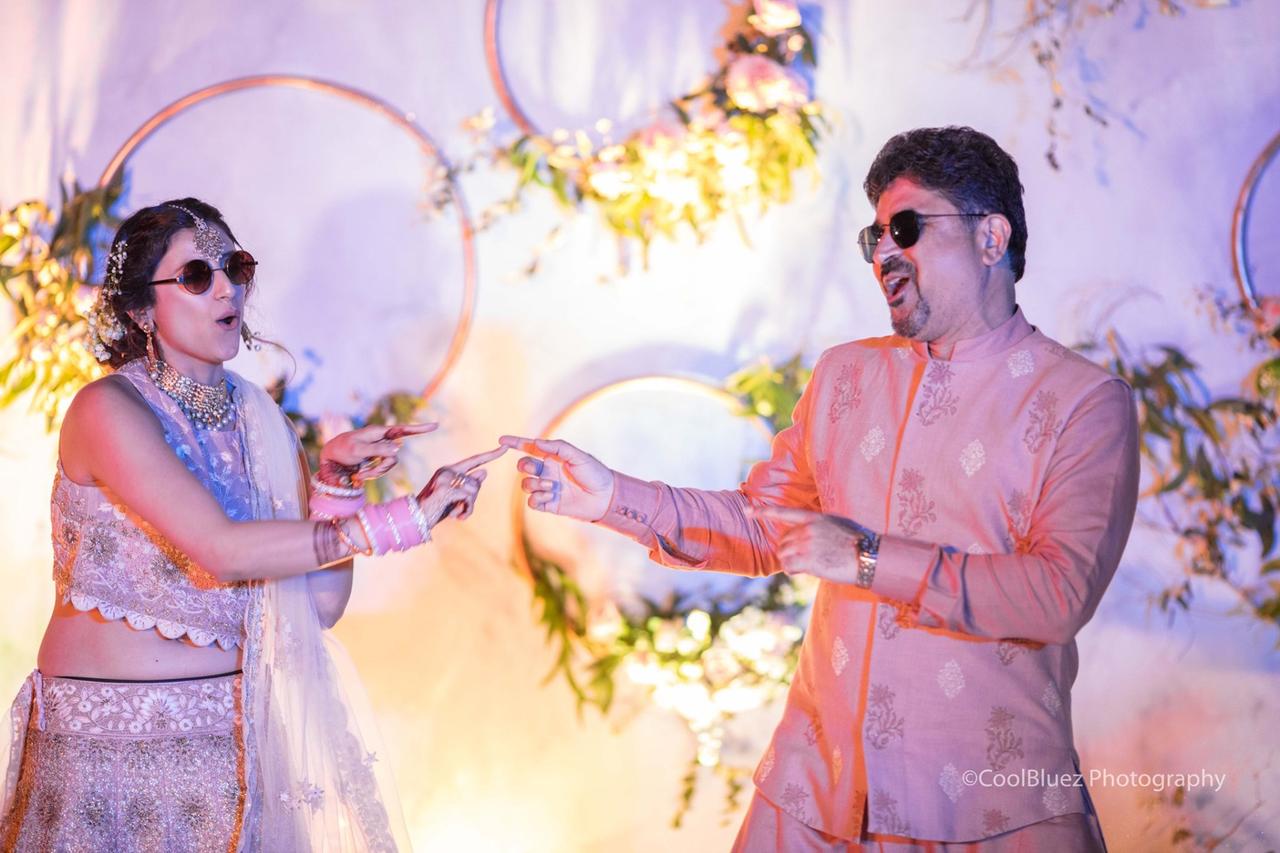 The person who has the most responsibility is the father of the groom and the bride. He makes sure that everything is going according to the plan and everyone is enjoying themselves. He has to look good while doing all the work and be able to move freely. This Nehru jacket design is simple and suitable for his age.
We hope you like our selection of Nehru jacket designs and choose a similar style to wear at your wedding. Pick great pocket squares to add an additional pop of colour to your look! Tell us what you think in the comments section below!
Want to know where you can buy these jackets? Check out these menswear stores near you!