Sangeet Sandhya Introduction Scripts to Get the Ball Rolling
The Sangeet function promises an evening full of dance, music, and laughter. No matter how big or small the function is, having a Sangeet Sandhya introduction script prepared will set the mood and get everyone into the feel of the evening.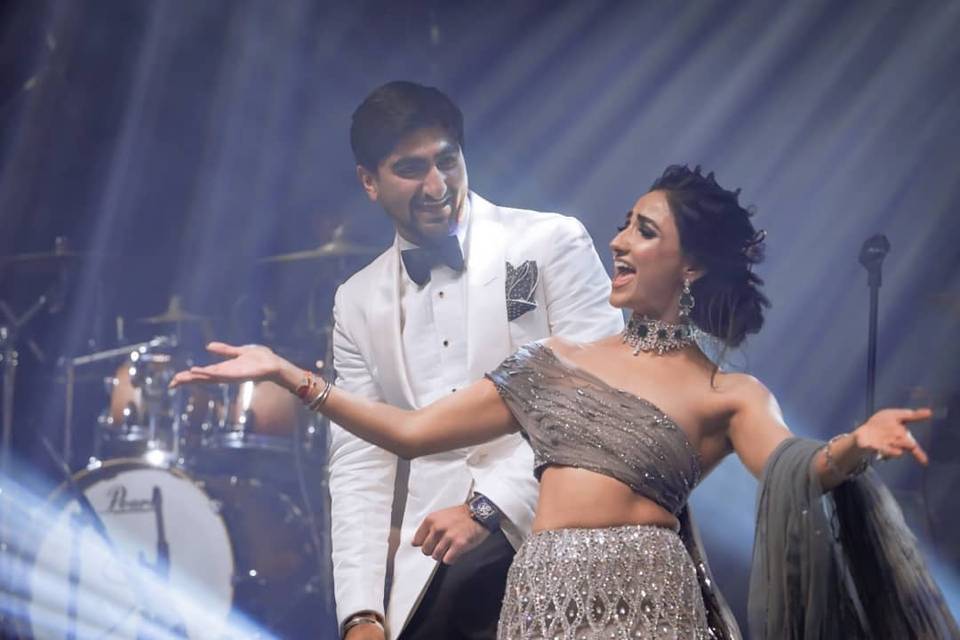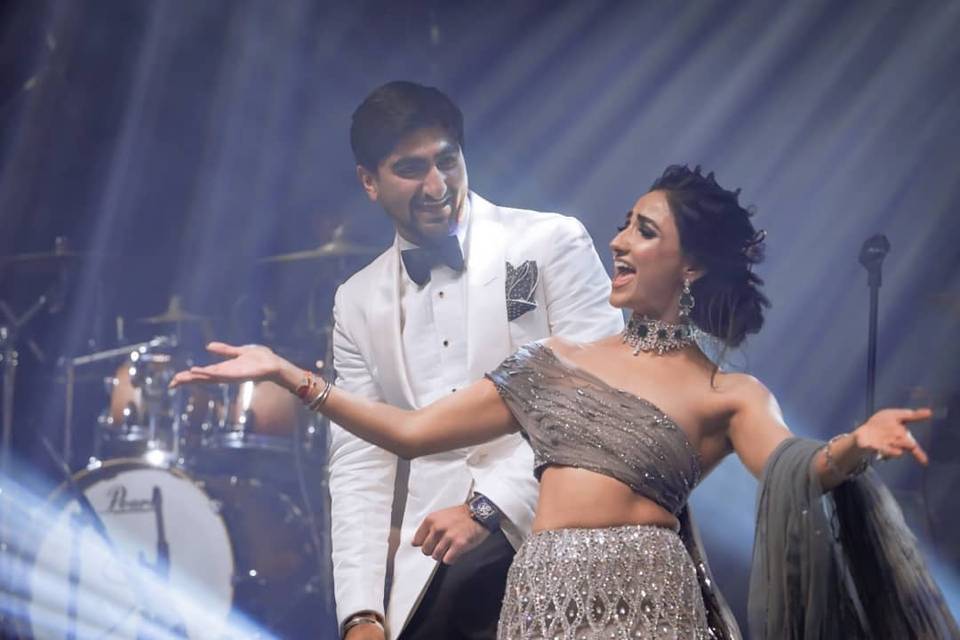 You may not ponder enough if you are thinking how to host a sangeet ceremony but you will definitely contemplate enough if you think about writing a sangeet script. It is not easy to prepare a sangeet script that will engross every person in the wedding. Thereby, to help you all - here we some interesting lines that can be incorporated in your sangeet script. It will help you to do anchoring for sangeet program in an easy way.
A Sangeet Sandhya introduction is a great way to kick off the celebrations. The Sangeet function is usually the first pre-wedding function that brings all friends and family, from far and wide, together to celebrate the wedding. Relatives, cousins, friends, colleagues and even the couple itself looks forward to the Sangeet ceremony as an opportunity to let loose, dance the night away, meet people and let the fun and celebrations begin. The Sangeet Sandhya introduction gets everyone into the groove, makes it easier for people to know who's who and makes sure the night goes just as planned.
A Sangeet Sandhya introduction script can range from formal, informal, funny to just crazy. The kind of Sangeet Sandhya introduction you want to include will depend on how big the function is, who is attending and of course how formal you want to keep it. But nonetheless, a Sangeet Sandhya introduction is definitely the right foot to start on and make sure that everyone is in for a great time. Here are 3 Sangeet Sandhya introduction scripts, based on the scale and formality of the occasion:
Sangeet Anchoring Script in English for Large Scale Gathering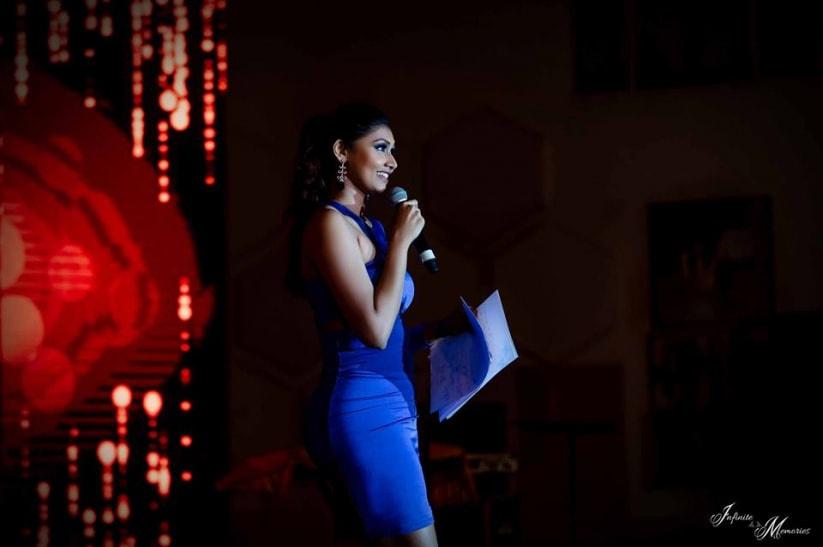 If you are hosting a large scale formal Sangeet ceremony, the best person to host the show and announce the Sangeet Sandhya introduction would be a professional emcee. Most event management companies have a list of emcees who excel at hosting wedding ceremonies. You can opt for one or even a couple to take your guests through the Sangeet function. So here goes some
A Formal Sangeet Script
Good Evening everyone.
Thank you for gracing today's occasion with your presence. We are all gathered here today to bless and celebrate the union and future of Priya and Rahul.
Marriage, a sacred tie, a union of two souls and the coming together of two families as one big family. Today we are not here as the groom's or the bride's family but one big family. Tonight is all about joy, happiness and excitement. It's about dancing our way to the wedding, singing out songs and blessings and most importantly getting to know one another.
So who is ready for an unforgettable evening? Who is excited to set the stage on fire?
Thank you once again for making this evening so special with your presence. Hope you have an amazing evening as there is a lot of fun and excitement planned for all of you.
Let the celebrations begin.
An Informal Private Sangeet Ceremony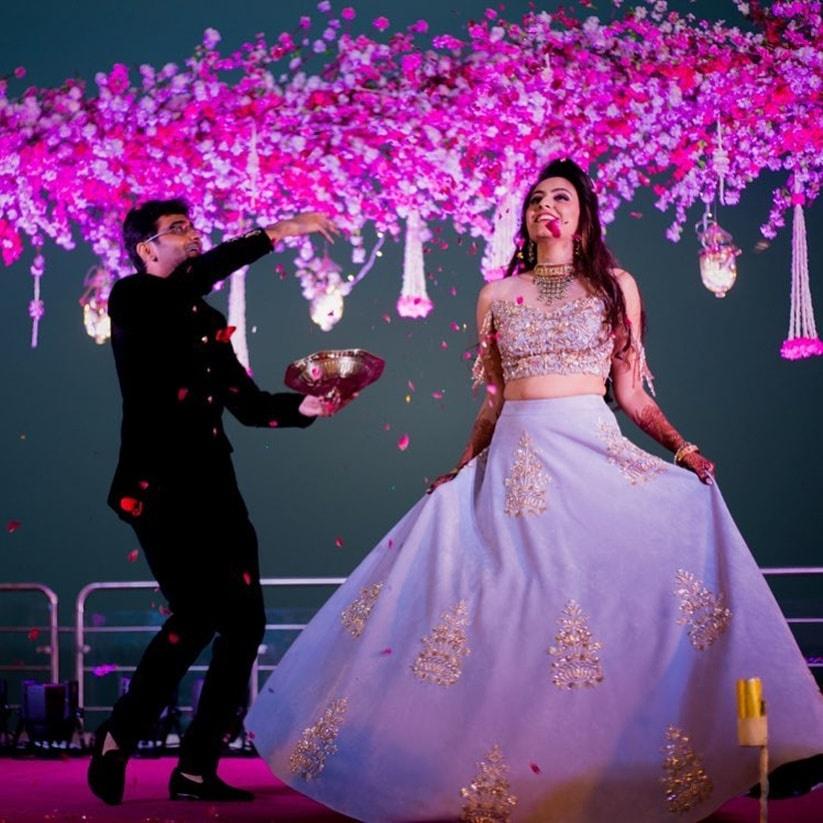 If you are hosting a more private Sangeet ceremony, including your close friends and family, and relatives, the best person to host the evening would be a cousin or a relative who has the gift of gab and spontaneity. Choose someone you are sure will bring the audience alive and make sure that everyone has a great time.
An Informal Sangeet Anchoring Script
Good evening, Hello, Namaste everyone.
I am Neha, your host for the evening, and the very proud sister-of-the-bride. I am so excited for tonight and hope you are all as excited as me.
We, the bride's family welcome all of you and a special welcome to our Jijaji.
As Karan Johar says, 'It's all about loving your family,' Yes, BUT tonight is all about 'Aao Dekhen Zara Kismein Kitna Hai Dum.' Confused?
Well, the groom's side and the bride's side have been practicing dance moves and sequences for months and tonight will be our dance battle. Yes, it's the Bride Squad Vs. the Groom Squad before we are all formally tied to the same side.
So ladies and gentlemen, boys and girls and all you adorable kids, get set for a night of dance, music, fun, excitement and loads of Masti.
Let the battle begin.
A Crazy Friends and Family Sangeet Ceremony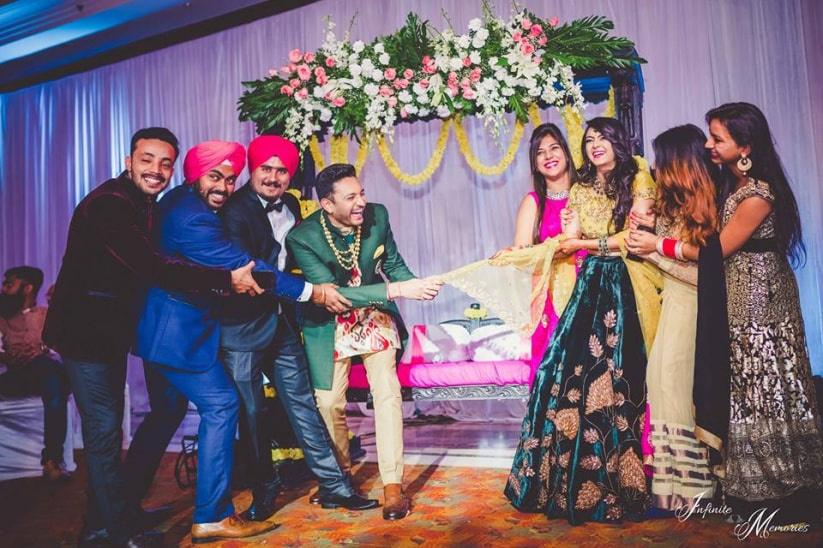 That's the third case scenario, a crazy evening with only the closest of your friends and family. The best people to host this ceremony would be the best friends of the bride and groom. How crazy it gets depends entirely on your and the family's comfort level.
Sangeet Ceremony Anchoring Script for Friends and Family
If love marriage is suicide; arranged marriage is murder!
Hello everyone. Thank you for coming and hope you are enjoying the free food and drinks... isn't that why we are all here?
Oh, of course, we are also here to witness the pure joy and happiness of Priya and Rahul, and that's because they are still officially single. Tomorrow, they'll be married, two bodies one soul and one voice – that'll be Priya's!
Jokes apart, tonight we are going to dance till our feet heart, laugh till we cry and drink till we pass out. Thank you Priya and Rahul for bringing us all together with your love for one another. Cheers to you and we all wish you a happy and beautiful life together.
So, who's excited to begin the celebrations? Let's hit it!
Sangeet Script for Couple Dancing Anchoring
Hey, everyone! I hope that you all are having time of your lives here!
It is definitely not Summer if 69, nor tadka and jhatka of 90s. It is time for a winking eyes with Aankh Maare by our adorable and dazzling Shilpa and Prateek! Time to blow whistles and cheer them! We wish them a beautiful life ahead just like this dance and twinkling light!
These Sangeet Sandhya introduction scripts can easily be customized to meet your needs. Depending on who's hosting and more importantly who are attending, you can make it slightly more or less formal or fun.
Some key factors to keep in mind when preparing the
anchoring script for sangeet ceremony in english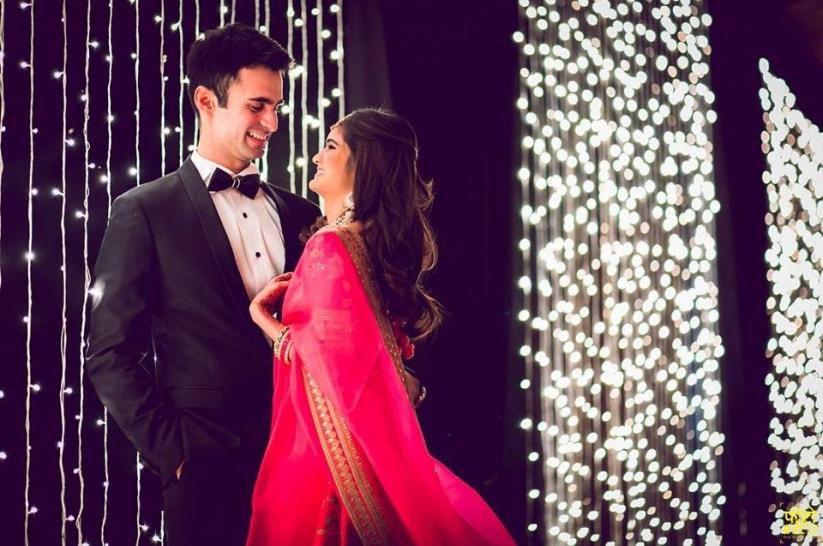 Steer away from any offensive jokes and language.
Humour is good as long as it's not derogatory.
Keep away from political, religious or discriminatory remarks and opinions.
The host must be someone with a natural flair for socializing and communicating.
Spontaneity is great but always have the key points penned down.
Make sure you get all the names and their right pronunciation.
Try to include as many people as possible in the planning phase as well as during the ceremony.
Practice the Sangeet Sandhya introduction multiple times before the actual function so it comes naturally to you.
Ensure a good mic and audio system for perfect clarity.
Penning down your own Sangeet Sandhya introduction is not a very difficult task, and with these 3 scripts to inspire you, you'll definitely ace it. Remember, this evening is all about fun, dance and excitement and that's the cue for the Sangeet Sadhya introduction too. The script must set the stage and get everyone jumping off their seats.
If you are still not sure about what to say, how to say it or who to choose to host the ceremony, just work with a professional emcee and let the experts handle it for you. You still have the final say in what goes into the script and what doesn't but the pressure of execution is off your plate.
What kind of Sangeet Sandhya introduction script will you use?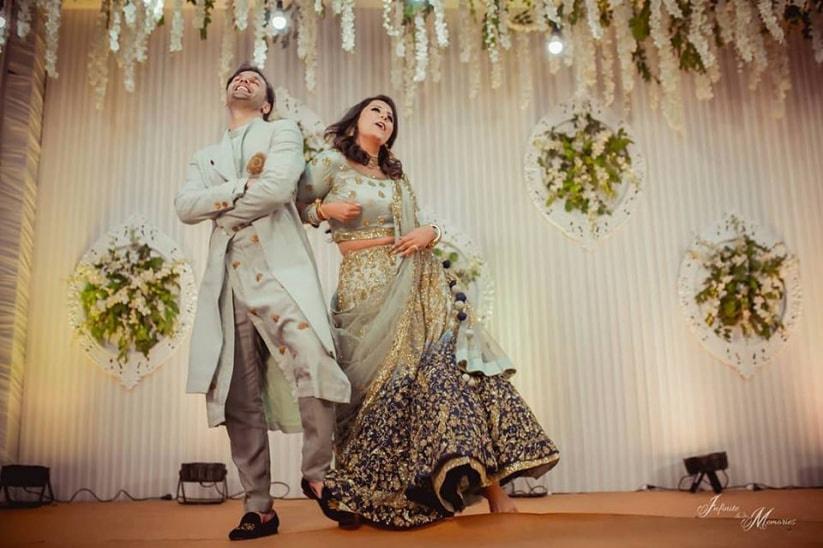 With Words By Meha Khera