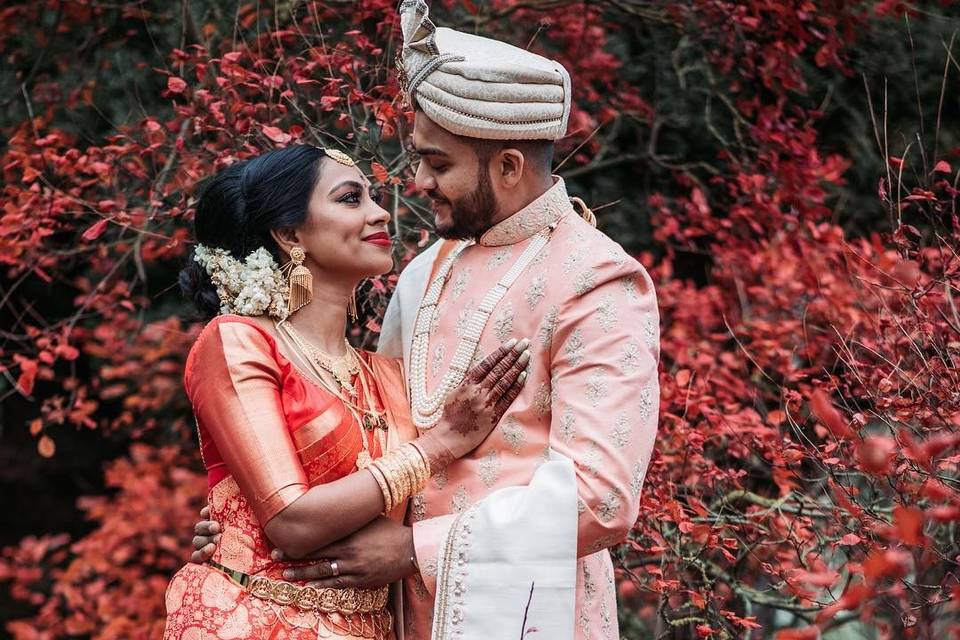 Image courtesy: Black Magic Creations
Your wedding day comes once in a lifetime, and we understand that you want to pull out the big guns with regards to your wedding look. Frankly, wearing beautiful wedding sarees can help you ace your look without even trying too hard. These gorgeous garments are known for suiting all women – the fall of the pleats create an elongating effect while the pallu makes women look slimmer.
With the right accessories and makeup, you can make sure that every woman in your family decides to wear beautiful wedding sarees on their weddings after taking one look at how glamorous you look!
1. Simple saree for simple weddings!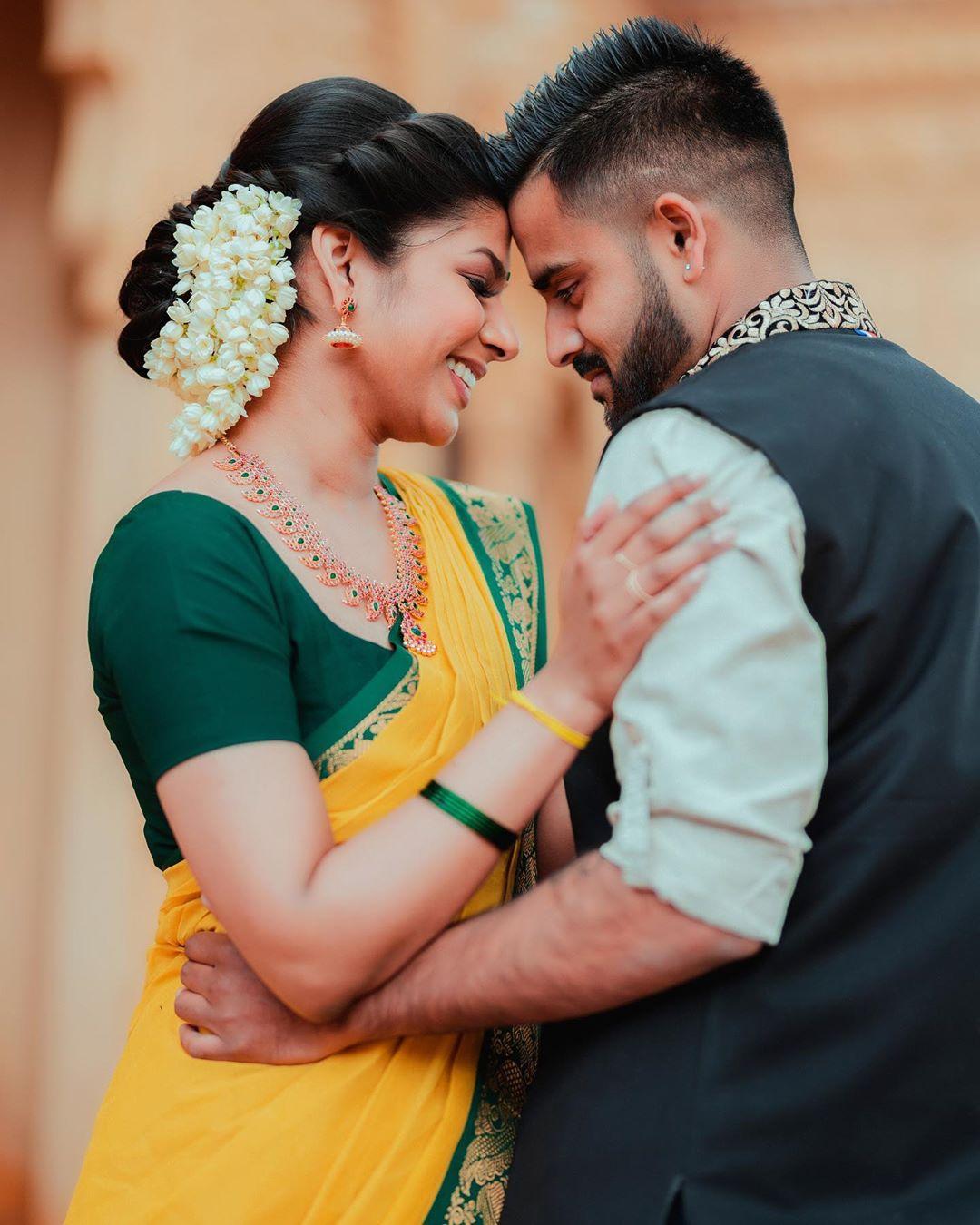 Image courtesy: Black Magic Creations
Most people today are not highly interested in a big fat Indian wedding. Instead, they would much rather spend all that money on a home or travelling. If you're also from the same school of thought, then it makes sense to only pick beautiful wedding sarees that have a simple vibe.
This bright yellow saree with the emerald green blouse beautifully shows how a simple look can qualify as a bridal one! The Gajras in the hair elevates the look, making it apt for a wedding.
2. Yellow and pink day wedding look!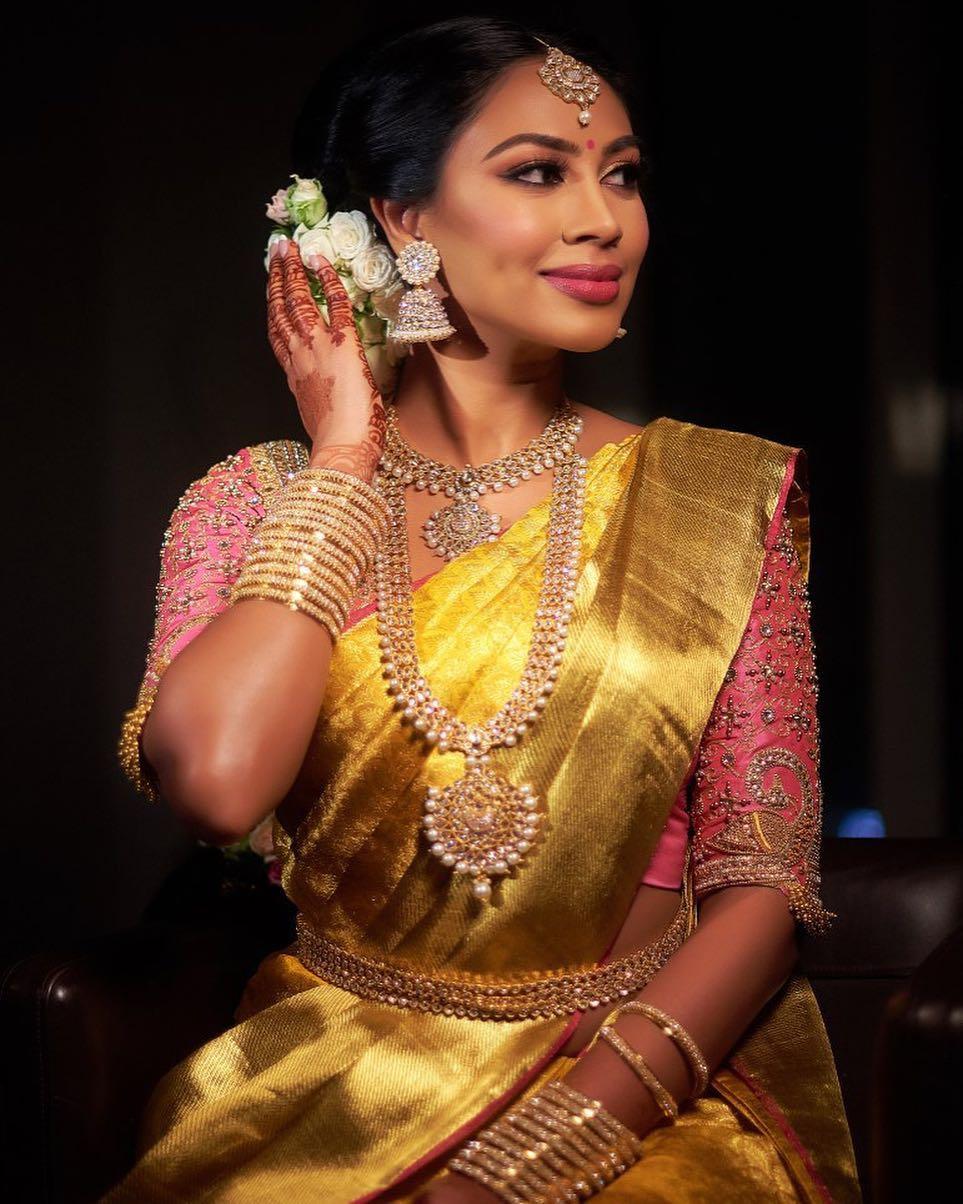 Image courtesy: Black Magic Creations
When it comes to beautiful wedding sarees for the day, you need vibrant colours that can rival the sun. This yellow saree is paired with a heavily embroidered pink blouse that has long sleeves.
The combination looks lovely. The decision to wear temple jewellery that is accented with pearls was a great one as it adds more dimension to the look. This is perfect for any day event!
3. Powder blue silk saree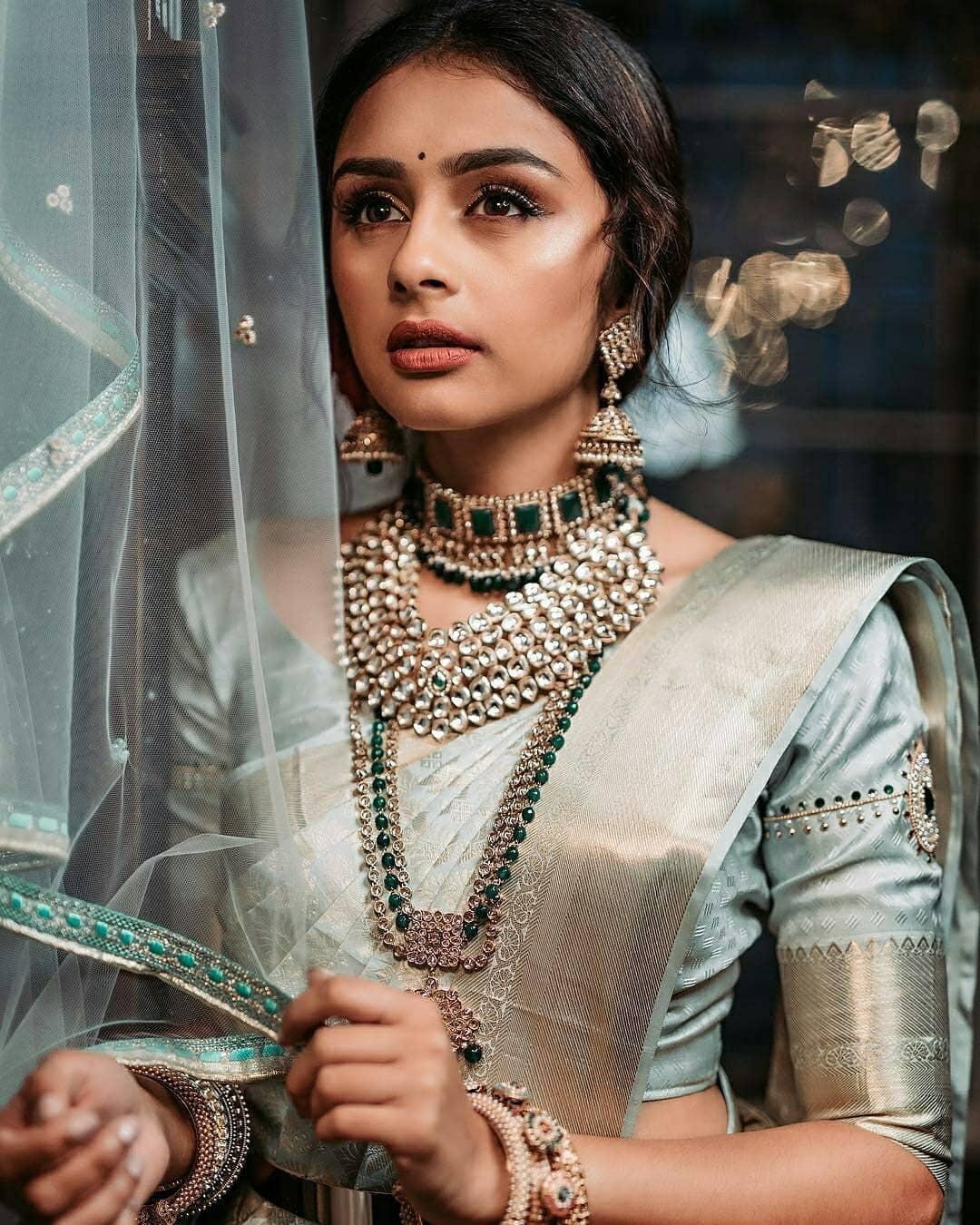 Image courtesy: Black Magic Creations
With blue being the colour of the season, this particular ensemble is not only on-trend but is also a major stunner. The silver metallic borders really make the colour pop even more. This is certainly one of the most beautiful wedding sarees we've seen in a long time. The bride has paired it with an emerald and Kundan set that looks lovely against the blue.
4. This green saree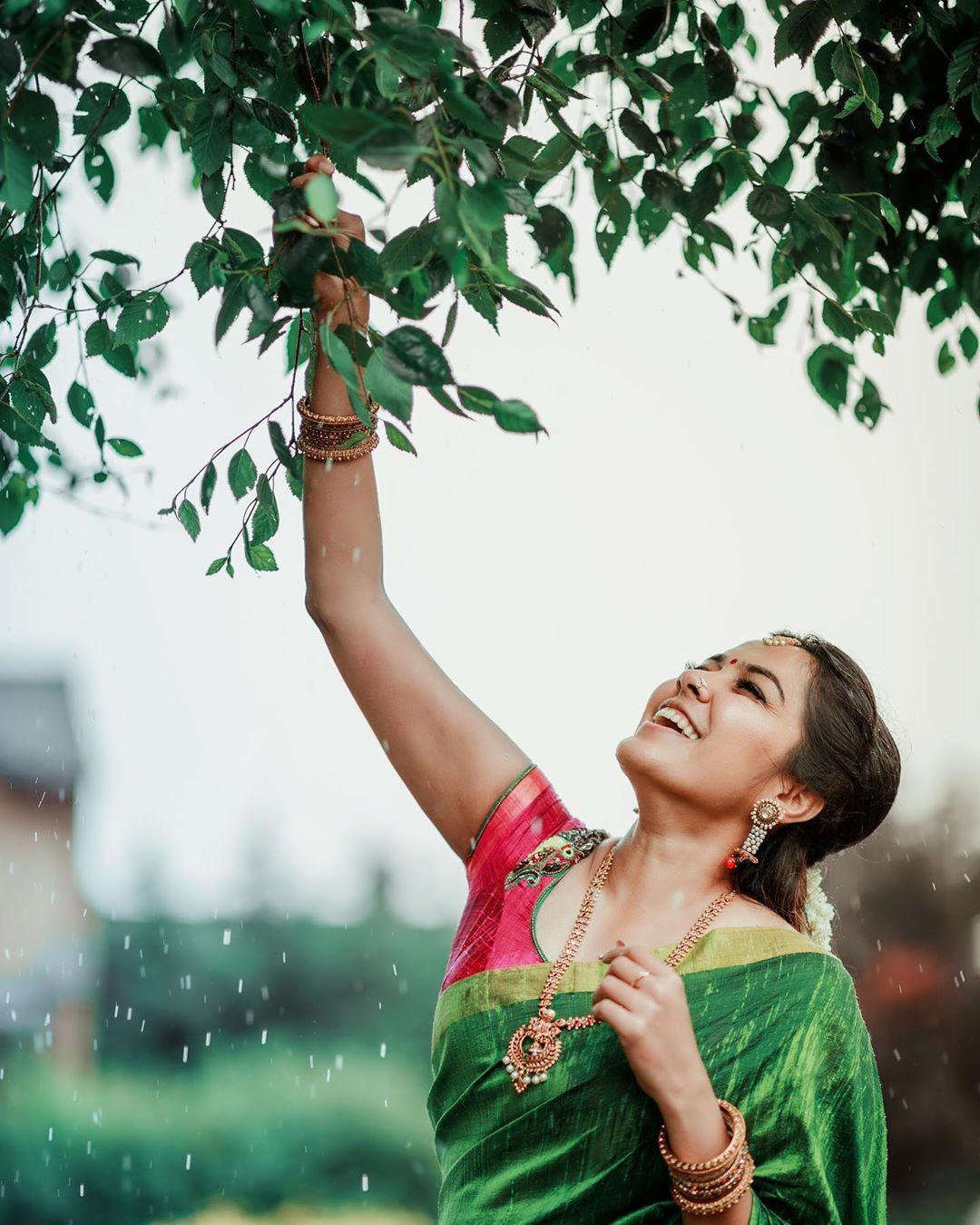 Image courtesy: Black Magic Creations
When it comes to beautiful wedding sarees, many people pick colours like green. This is because green is considered to be a very soothing colour and looks lovely during the wedding season. This bride has worn a bright contrasting blouse with her saree and the overall ensemble is a great one. You should try the same for light to major events during a wedding!
5. These bridesmaids!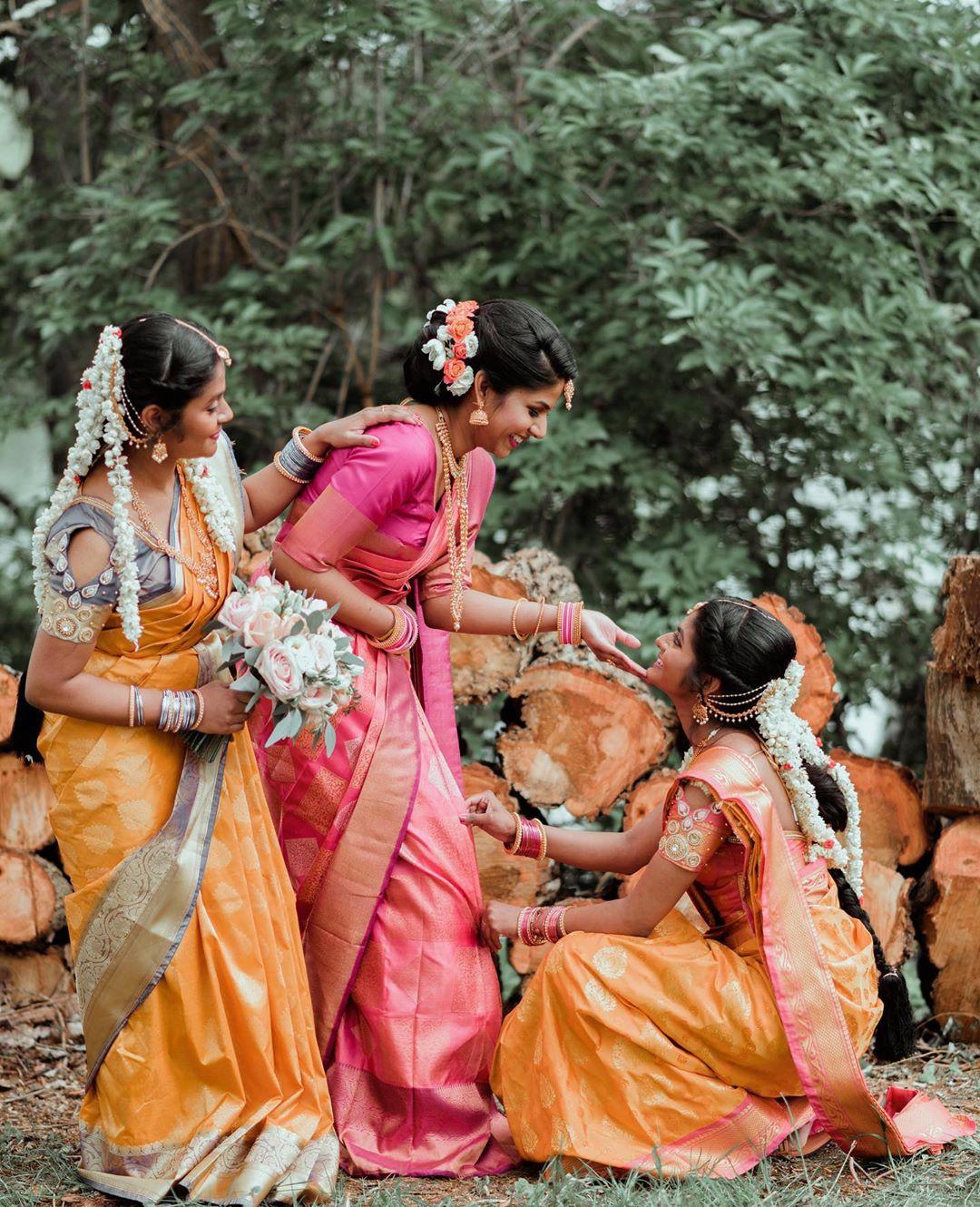 Image courtesy: Black Magic Creations
Brides aren't the only one to wear a beautiful wedding sarees! Bridesmaids have to look their best too, and also adhere to the colour-coordinated look that most bridesmaids are sticking to these days.
A great way to nail this look is by wearing a beautiful saree. Here, the bridesmaids are all wearing mustard sarees while the bride is all decked up in pick! They all look great together and we bet their pictures turned out fantastic too.
6. This purple number!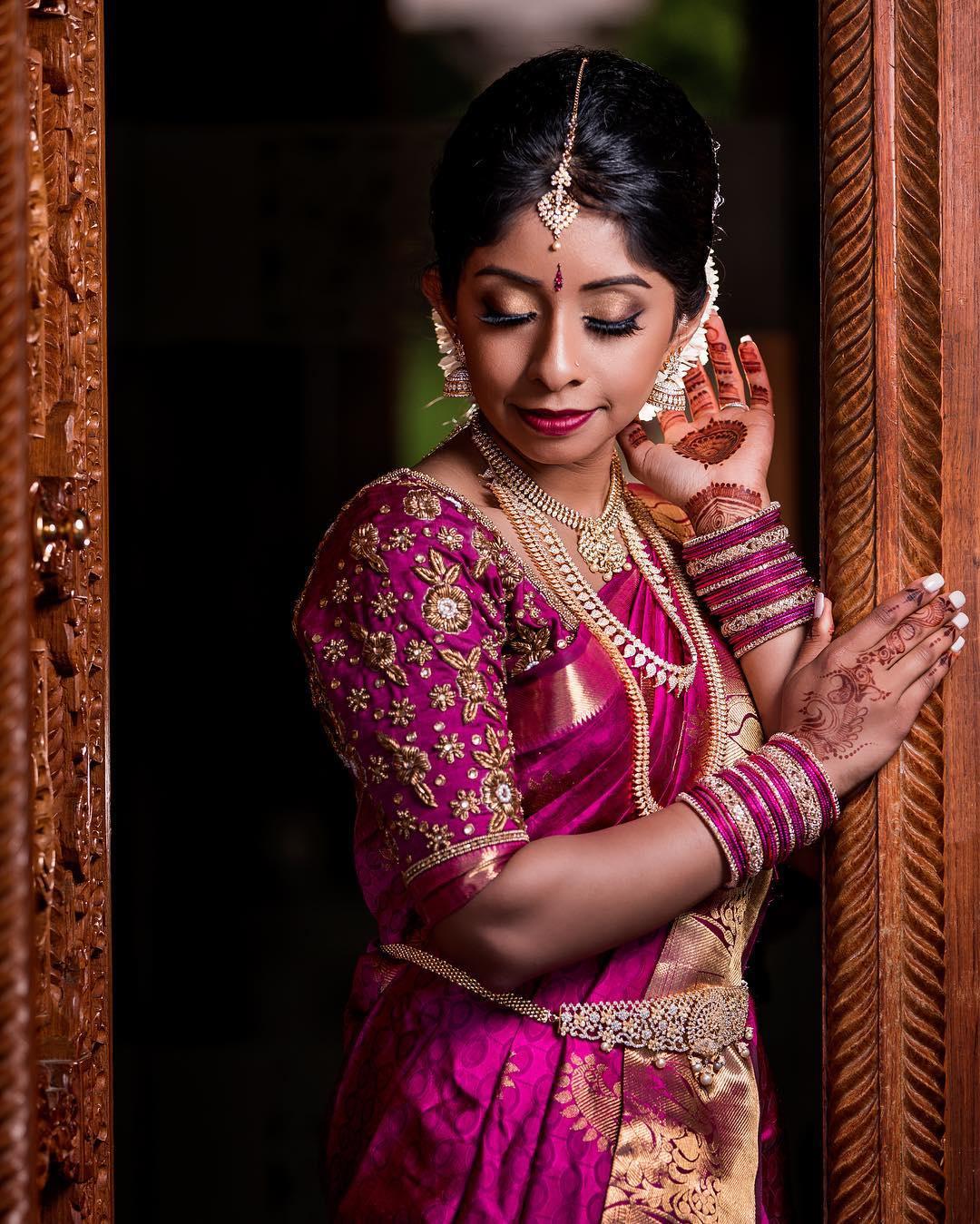 Image courtesy: Black Magic Creations
Purple is a gorgeous colour that many brides are turning to in order to look different. As Kanjeevaram sarees often have a slight shine to them, purple becomes a great hue for this fabric as the shine only highlights its deep tones! Pair it with plain gold jewellery and you will look amazing!
7. Purple and gold saree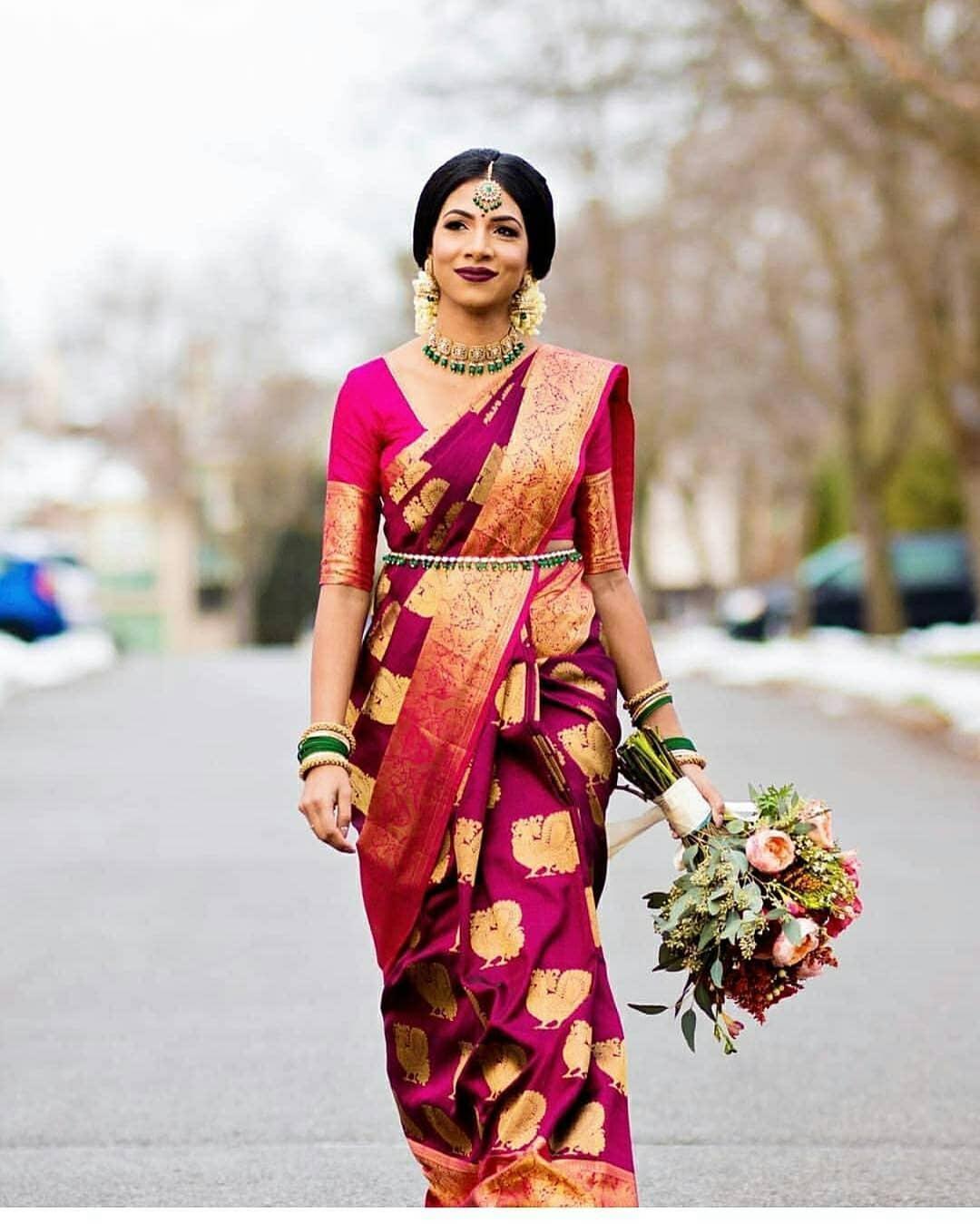 Image courtesy: Kungumum
This is another purple saree that looks absolutely stunning. The magenta blouse pairs beautifully with the saree and the gold patterns really make the purple colour stand out even more. Like in the case of the saree above, this is something that you should pair with gold jewellery for it to look amazing. Tie your hair in a bun and put Gajra flowers on it for that classic South Indian look!
8. Bright yellow saree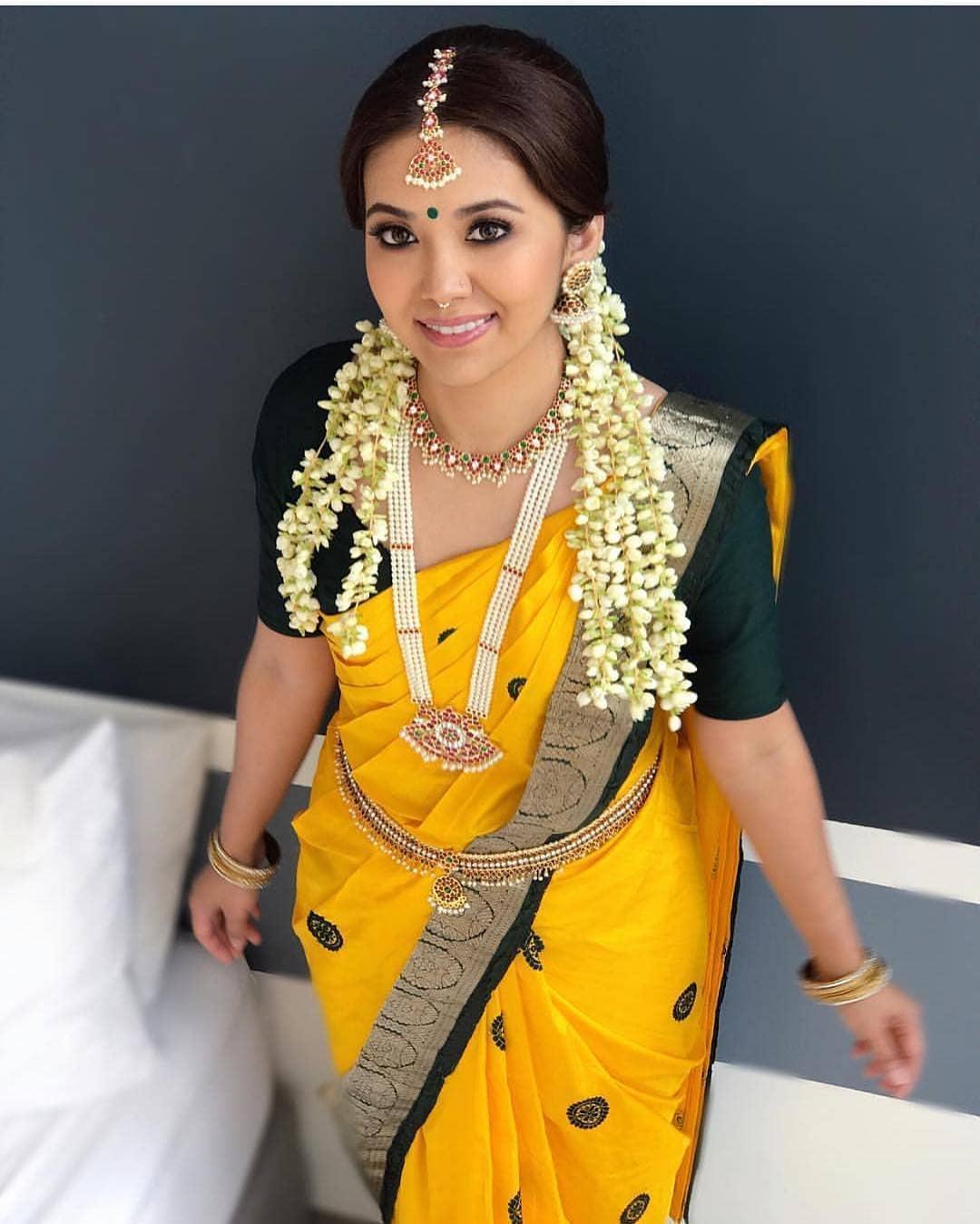 Image Courtesy: SPT Bridal Hair and Makeup
Bright yellow is a very popular colour for beautiful wedding sarees these days and most brides wear this for their Mehndi. However, you don't have to necessarily do the same and can wear the look for any wedding event that you want to. Ideally, it should be a day event as such bright colours can sometimes look a bit awkward under venue lights, especially dance lights!
9. Gorgeous pastel hues!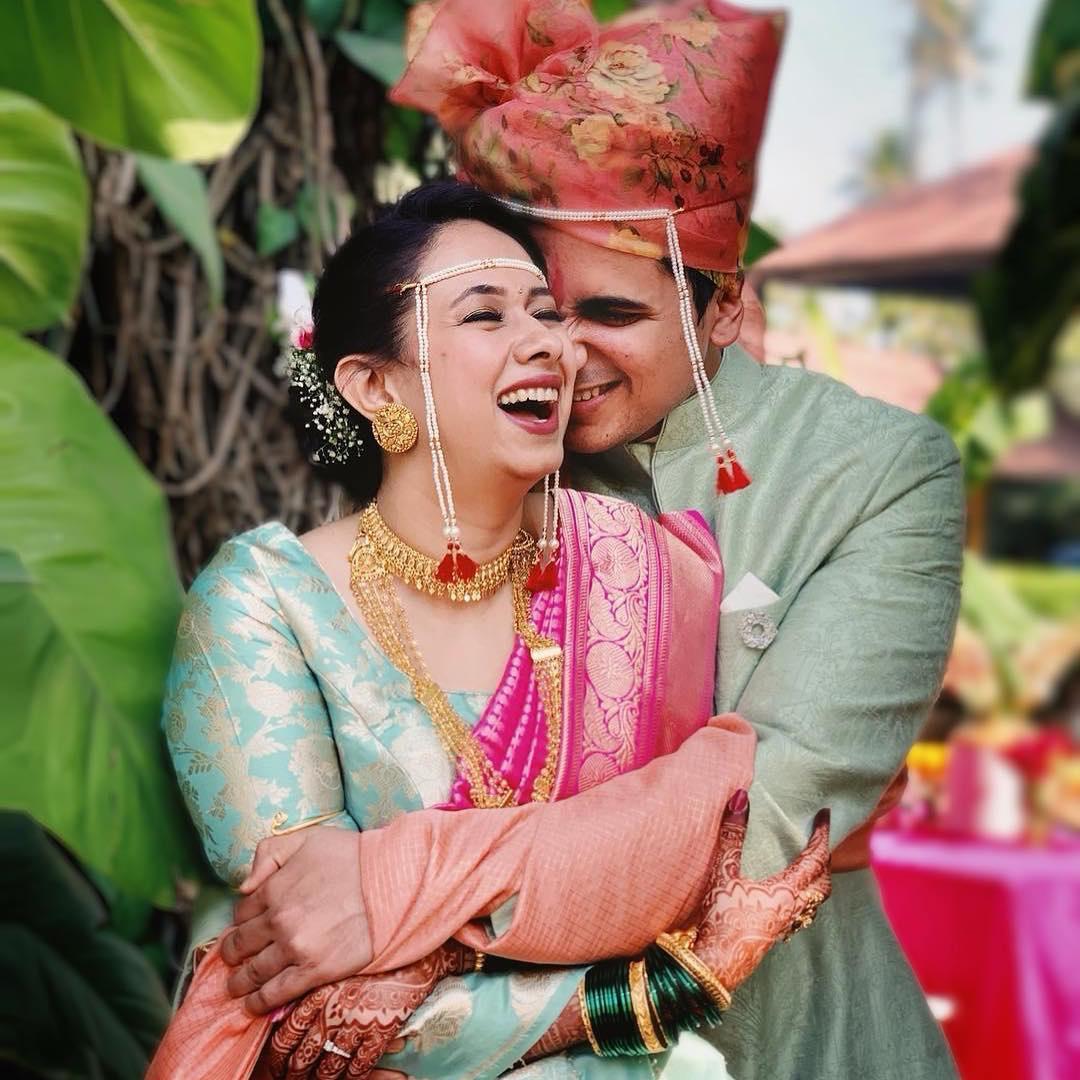 Image Courtesy: Studio Third Division
Another thing that many brides are doing these days is wearing a lot of pastel colours. Powder blue and rani pink are especially popular, and it seems as though this bride wanted to wear both. This is a very contemporary take on a Nauvari saree and we love the way she looks.
The lipstick is the right shade of pinky-brown – it matches with the outfit without trying to compete with the pink that's in it! Plain white Gajras are an ideal choice for hair accessories here.
These beautiful wedding sarees are highly glamorous and totally fitting for a bride who wants to look amazing! Make sure that you raid your mom's jewellery locker for great options for accessories.
Want to wear a beautiful wedding sarees? Get in touch with these stores that cater to all your bridal outfit needs.