8 Hair Bun Accessories To Add To Your Shopping List!
With the bun craze here to stay, its time to pick out some hair bun accessories to enhance your look! Check out these examples that we've curated just for you!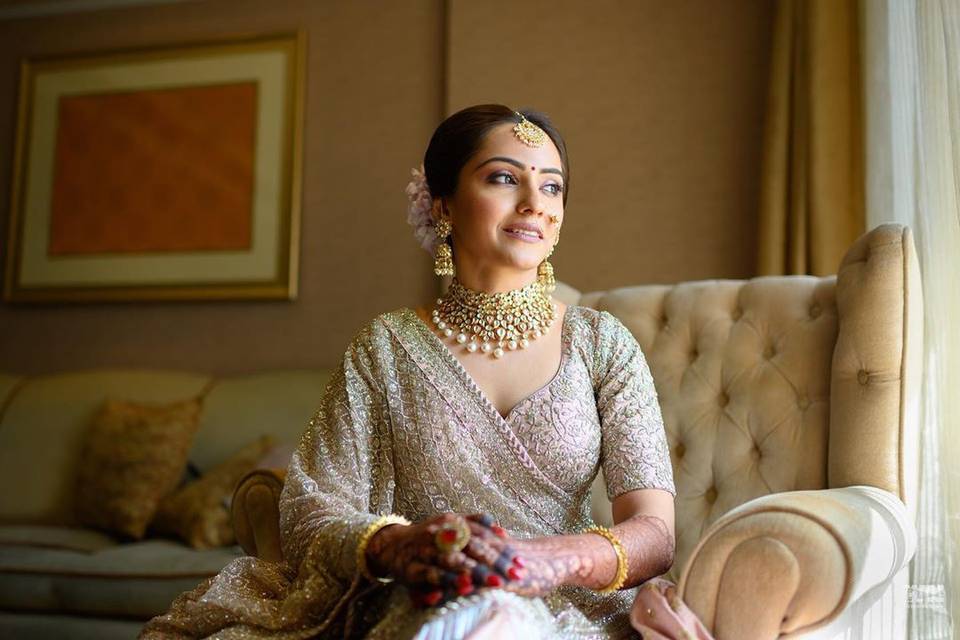 A bun is one of the most popular hairstyles sought after during the wedding season. This is because there are so many types of buns that lend different vibes to one's ensembles.
Of course, it is not just the type of the bun that affects the look – various hair bun accessories play a significant role in altering your vibe too. Have a look at these different types of accessories and how they enhance your ensemble!
A Classic Gajra Is The Way To Go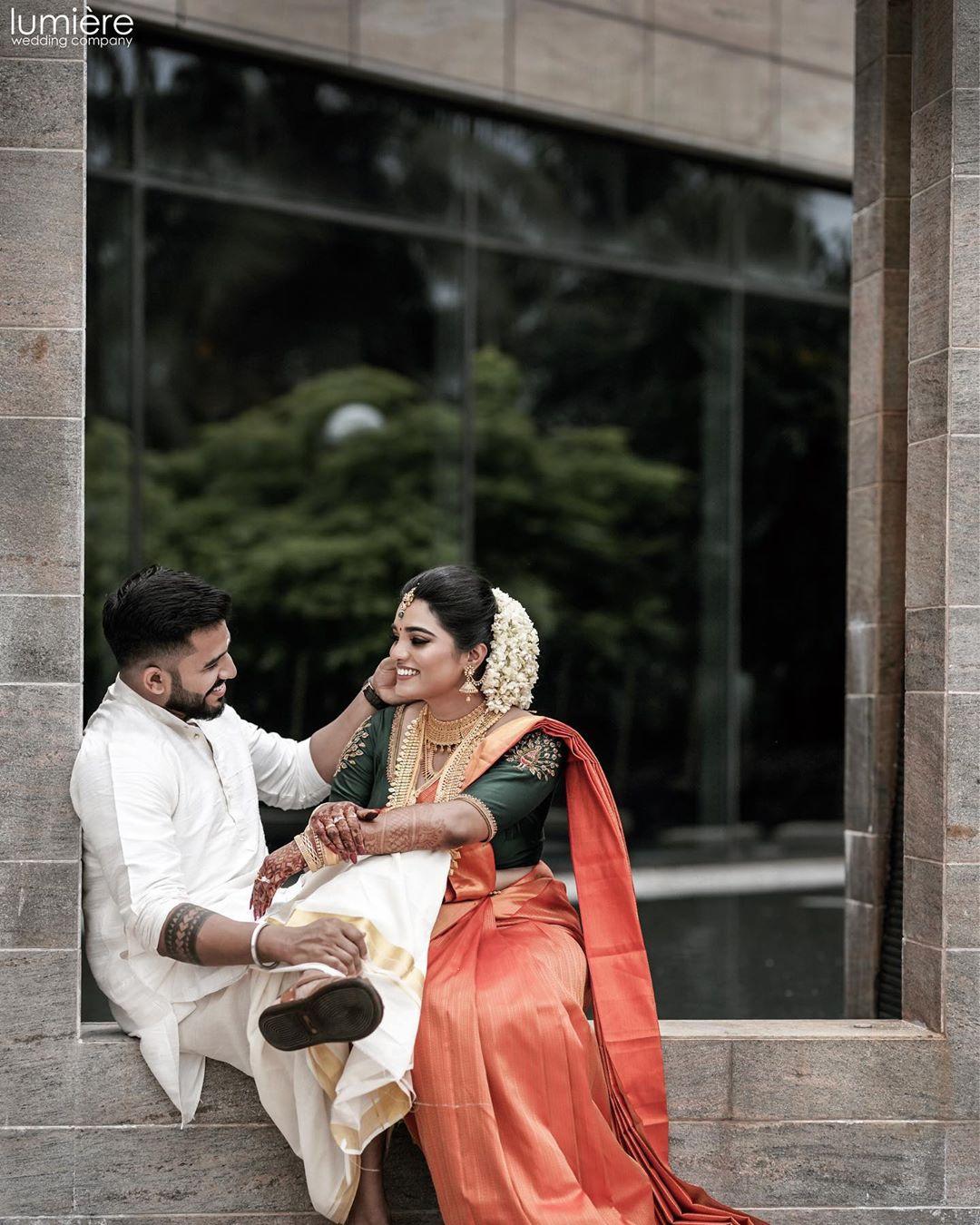 A Gajra is perhaps one of the most commonly used hair bun accessories, especially in South Indian weddings. Made of white flowers, a Gajra can be as long as the middle of your back, or as short as the boundaries of the bun itself.
Contemporary variants of Gajras use colourful flowers too, like orange and purple ones. You can make them effortlessly with a silk saree and be on your way!
Some Bling For The Bridal Hairdo

The bridal look is synonymous with tons of jewellery, so why should your hair be left unadorned? Gold jewellery can look lovely against the dark contrast of your hair.
There are many different hair bun accessories in gold. One of the most popular ones are adornments with chains that criss-cross over the bun, creating a highly intricate look. You'll find a range of these in pure gold, as well as designs that use gold with different stones!
A Bejewelled Clip For That Elegant Bun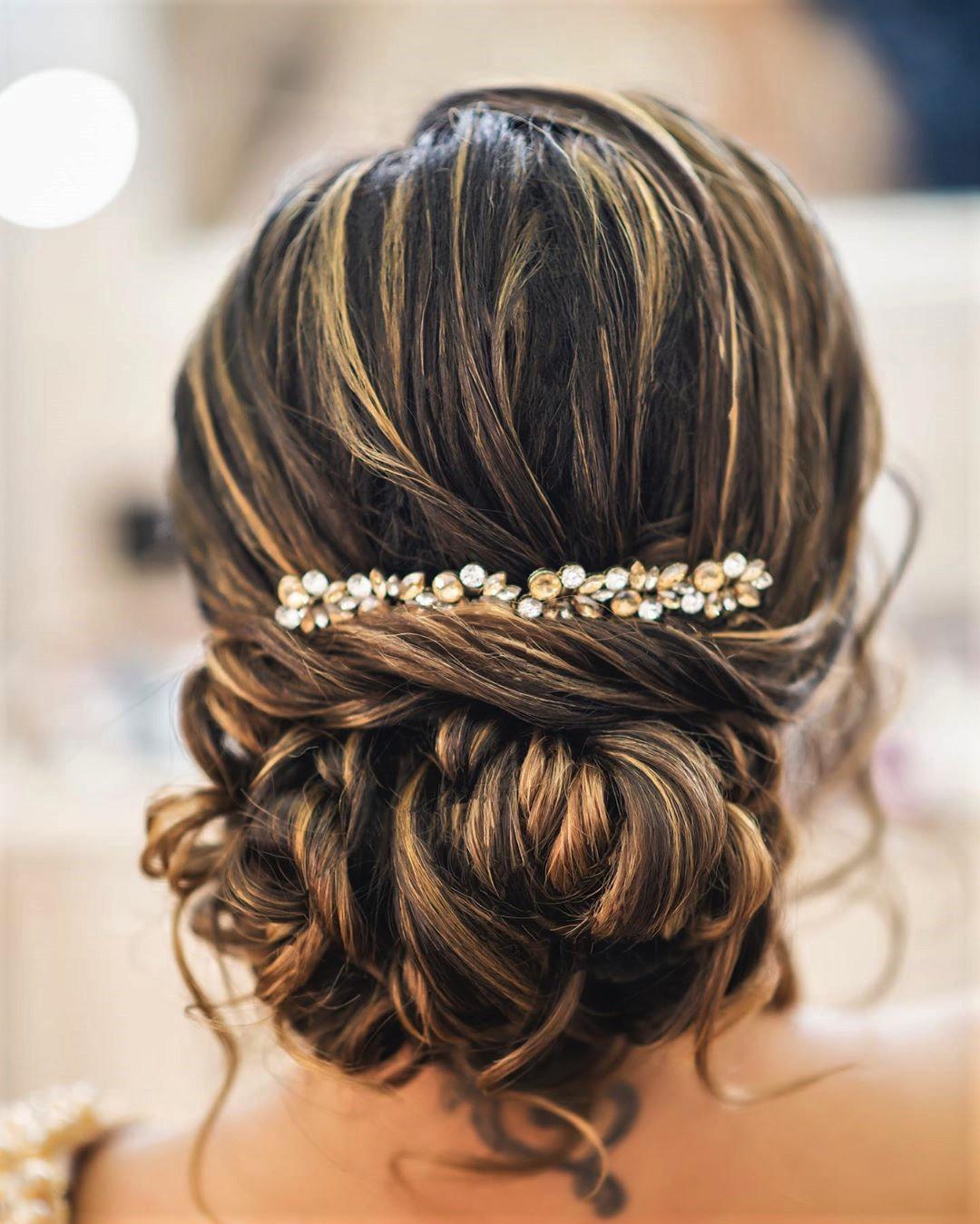 Hair clips are back in fashion, with brides selecting the most glittery pieces for their weddings. These hair bun accessories look stunning when paired properly with the outfit.
The one in the picture has peach and white stones and it would look lovely paired with a peach lehenga. You can also use smaller clips to keep your hair in place and add more bling to your look.
A Bun Full of Roses in Full Bloom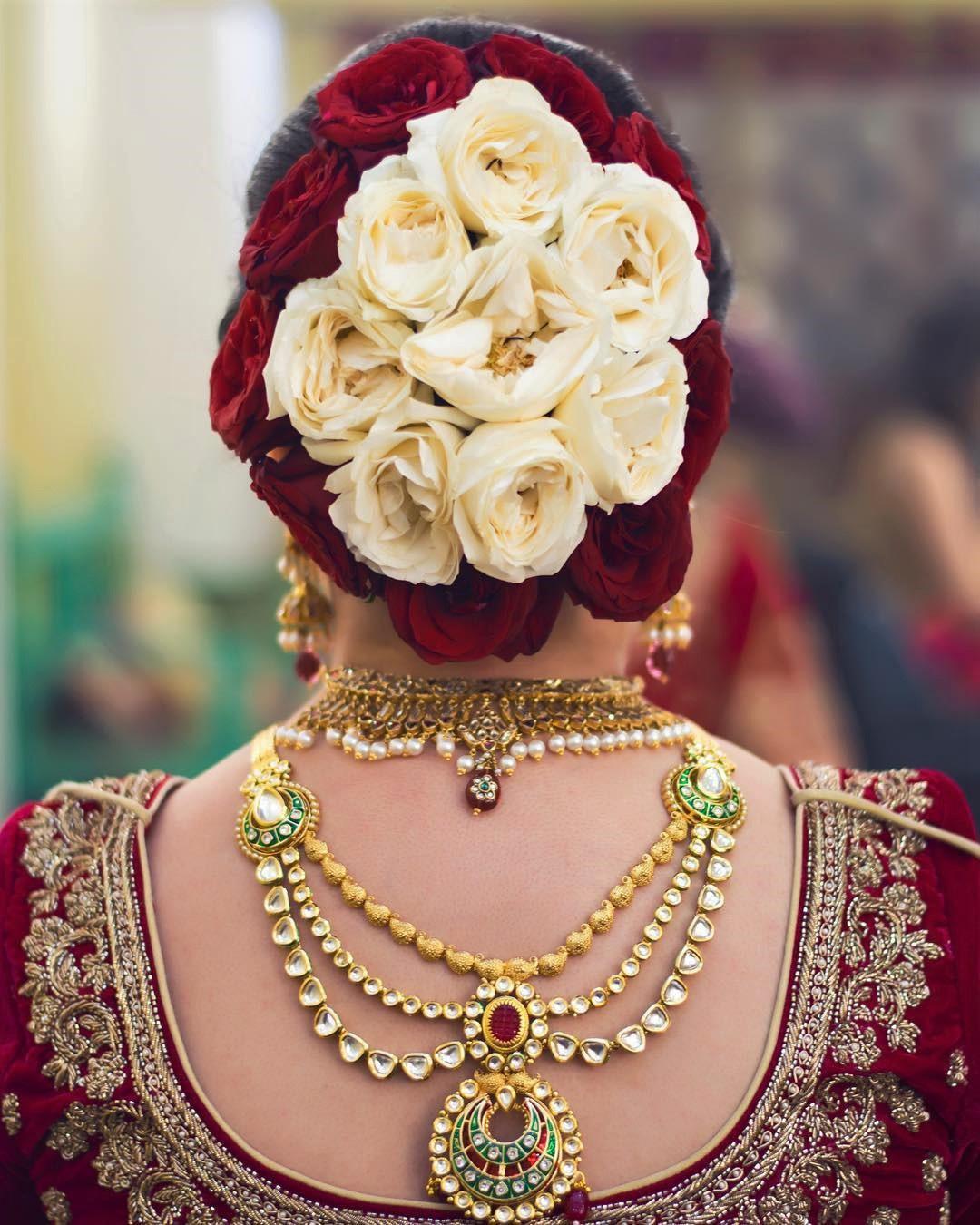 Roses are popular hair bun accessories, with brides choosing to cover the entire bun with these flowers. The end result is always visually stunning, and this is definitely a modern take on the classic Gajra.
You can also choose to wear a few roses tucked into one side of the bun for a very elegant look. Make sure that the flowers you choose to match your outfit!
A Floral Fiest For The Bride's Bun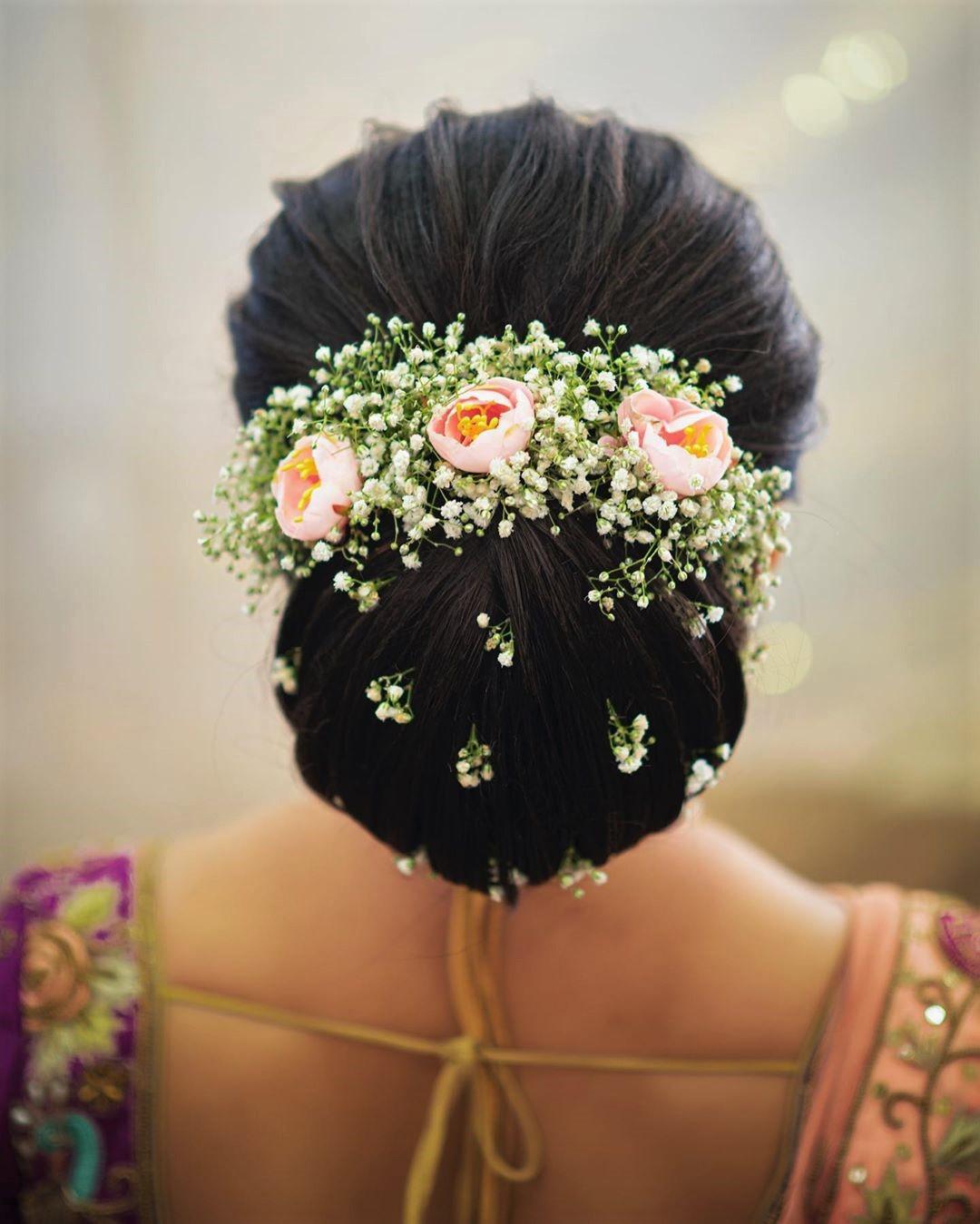 Mixing different flowers in your hair can be tricky, and you'll definitely need someone with an eye for design to master a floral hairstyle like this. The hairstylist has placed Gypsies and pink roses beautifully all over the hairdo and the effect is almost like the bride is wearing a hairnet!
You should definitely take some creative inspiration from this if you are looking for hair bun accessories that can offer you a different look!
An Accessory Made of Fold Coins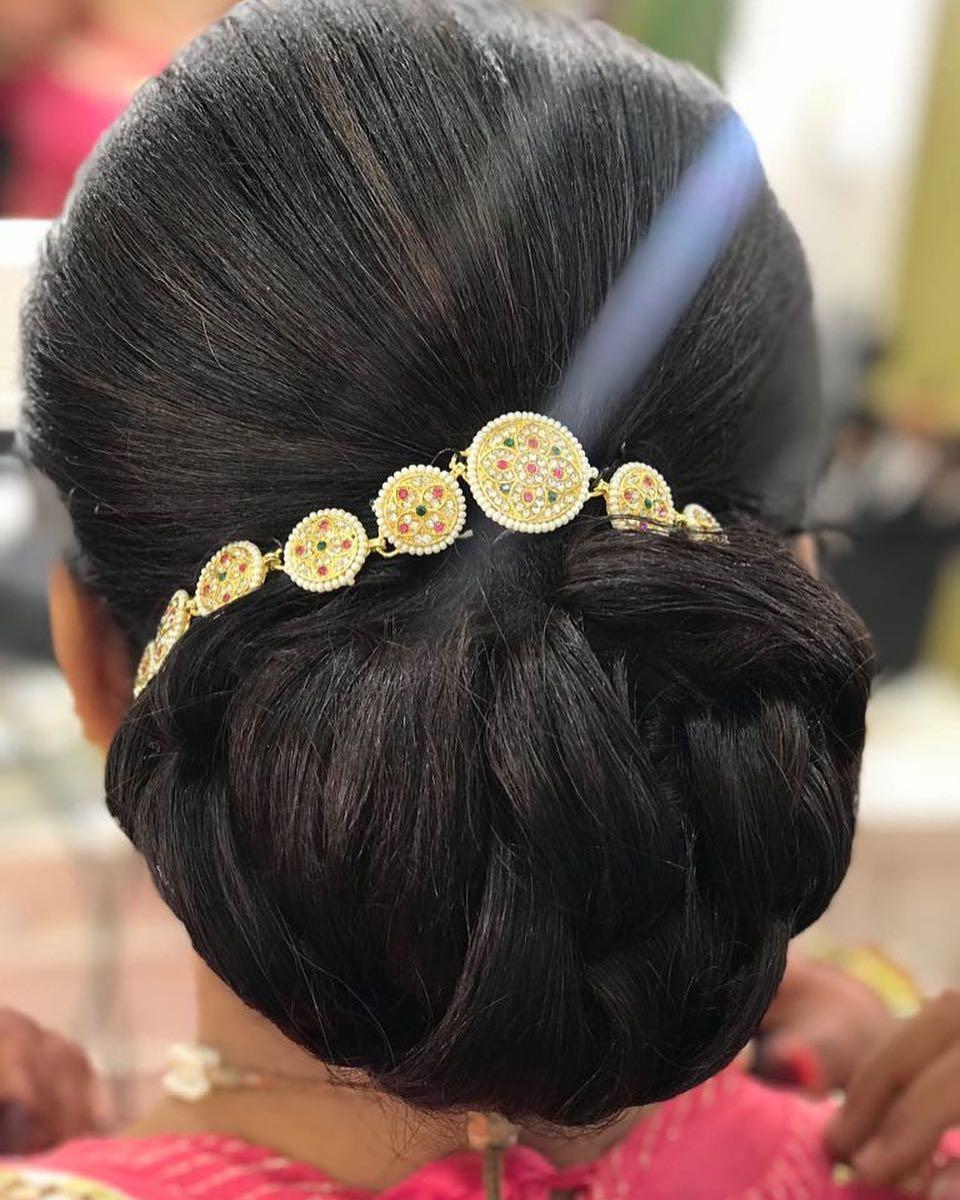 This is an understated example of hair bun accessories that you can wear during your wedding or the Sangeet. The light coin-like accessory looks lovely against the bride's dark hair, and this is a really elegant way to introduce jewellery to your hairdo without going OTT.
Of course, you don't always have to stick with gold. Look for diamonds, Kundan stones, or Meenakari styles if you want a slightly more modern look.
Dainty Pins To Keep The Charm Alive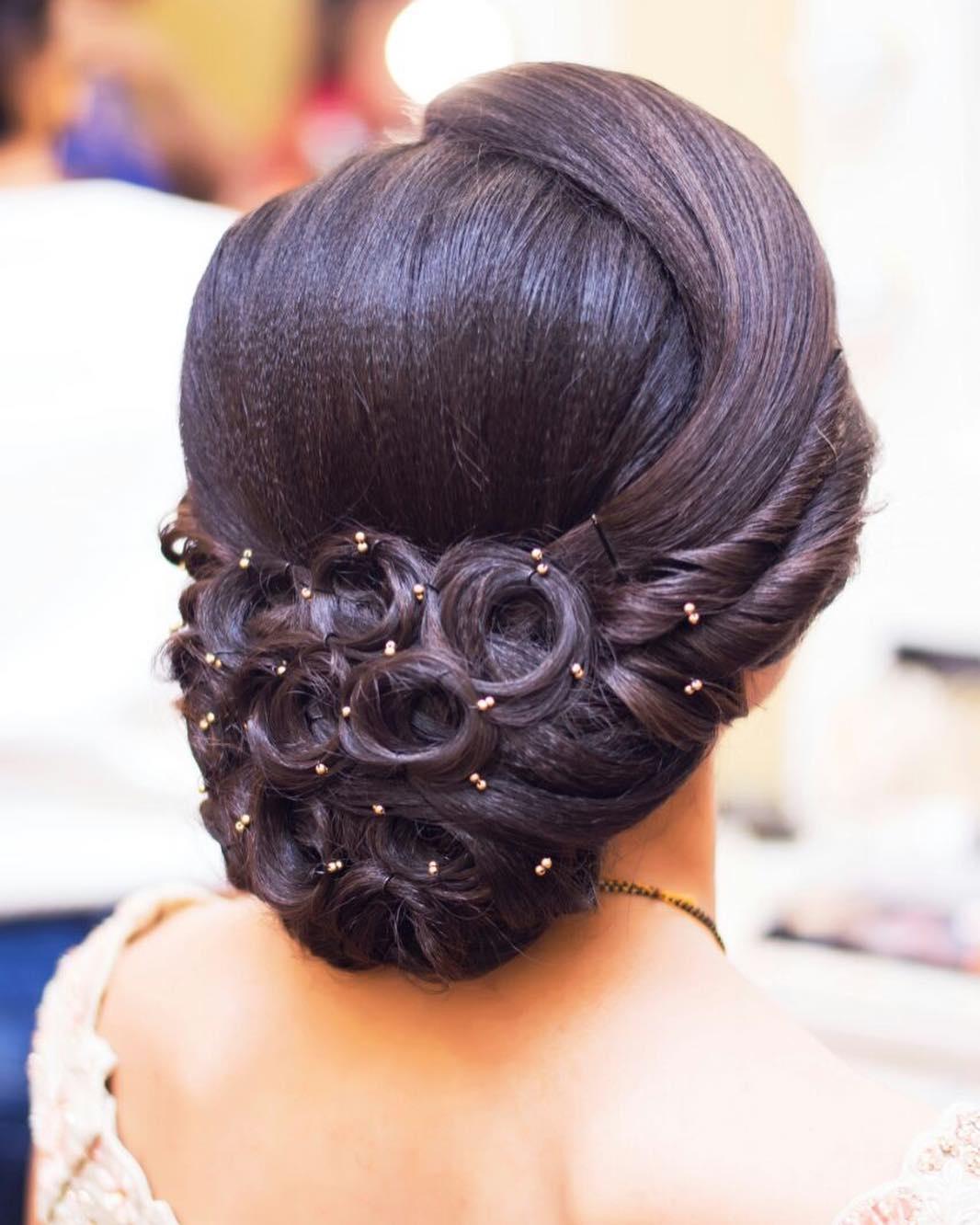 Blingy pins can help you keep your hair in place while adding a great visual element to your look. If you're looking for hair bun accessories that are quite low-key, then you should certainly keep an eye out for such pins the next time you go shopping.
Their subtle effect will definitely enhance your look in just the right way.
Flowers Under the Bun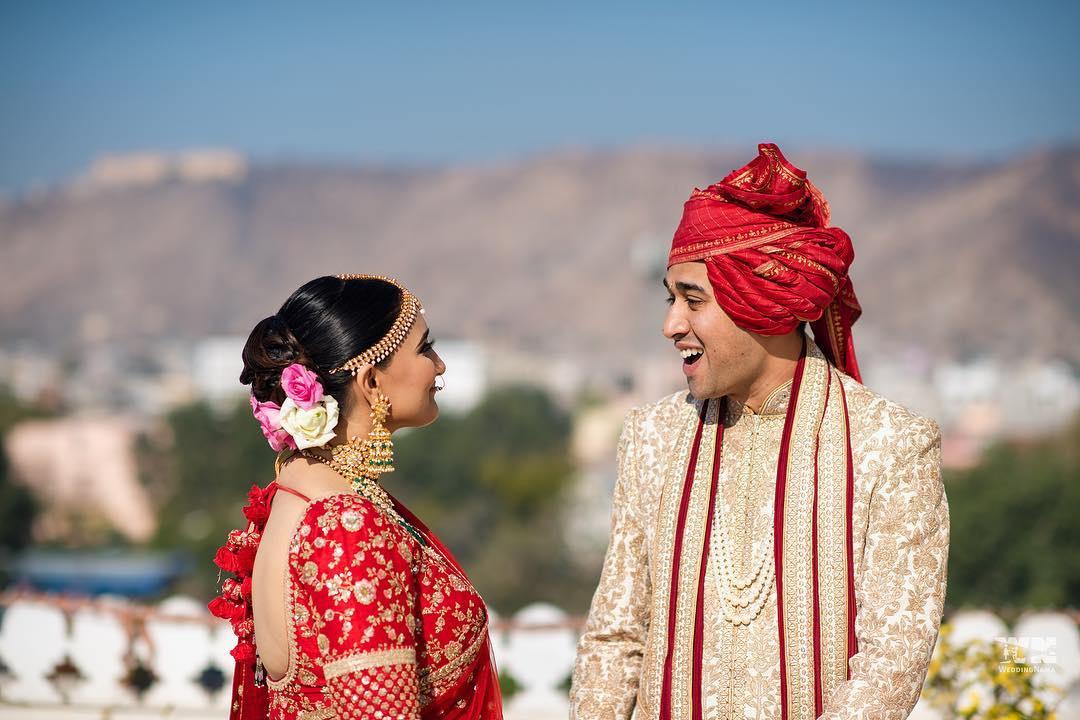 We've seen brides cover their entire bun with flowers, and brides tuck flowers neatly into one side of their hair, but what about using flowers under the bun? It's a great way to bring more attention to the hairdo, without making you feel like a peacock flashing its feathers!
You can use any flower you like, as long as its fresh and matches with your outfit!
These hair accessories can help you elevate your look in a subtle way so that you can feel confident during every occasion you're hosting. Match the accessories with the vibe of the event and you won't go wrong with them! For instance, wear floral accessories for your Haldi and Mehndi, diamond or contemporary pieces for the Cocktail night, and the heavy gold ones for the wedding! For added style points, make sure your statement earrings match with your accessories to an extent!
Get in touch with hairstylists at leading salons who can help you ace any look!