What, Where & How Much: Cost Of A Destination Wedding In Udaipur
Want to get married like the royals? Here's all you need to know about the cost of destination wedding in Udaipur to pick a budget-friendly venue.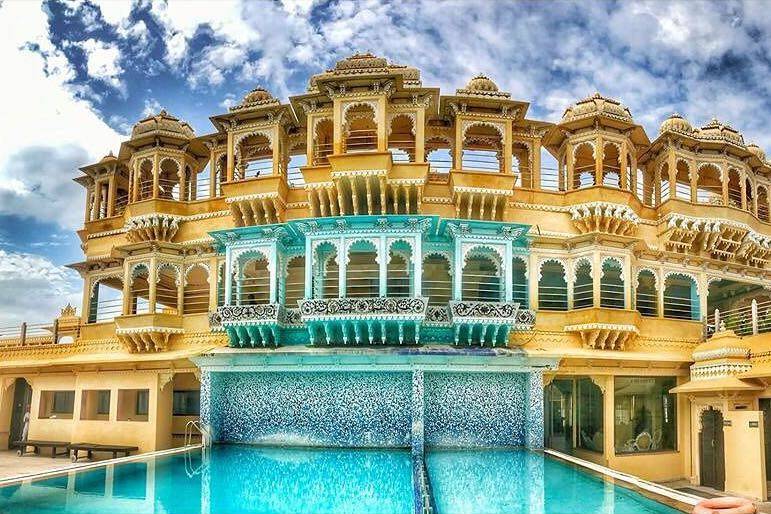 The City of Lakes aka Udaipur offers a serenity that it one of its kind and a God sent in all the running around, getting ready, celebrations that are a given in any big fat Indian wedding. So why not head to this a place that promises Insta-worthy photographs and the calmness to take in the moments shared with your loved ones all at the same time.
We have curated a list of not just the reasons that will convince you to pick Udaipur as the destination for your big day but also some of the to-die-for wedding venues and the cost of destination wedding in Udaipur so that you can make an informed decision that doesn't mess with your budget.
Why You Should Head To The City Of Lakes For Your Destination Wedding
The idea of having a destination wedding in Udaipur doesn't need to be marketed for the beauty and elegance of the City of Lakes is enough reason to have your big fat Indian wedding there, but we have listed a few major selling points as to why you should head to this gorgeous place for your dream wedding.
1. Have A Grand Wedding With A Breathtaking View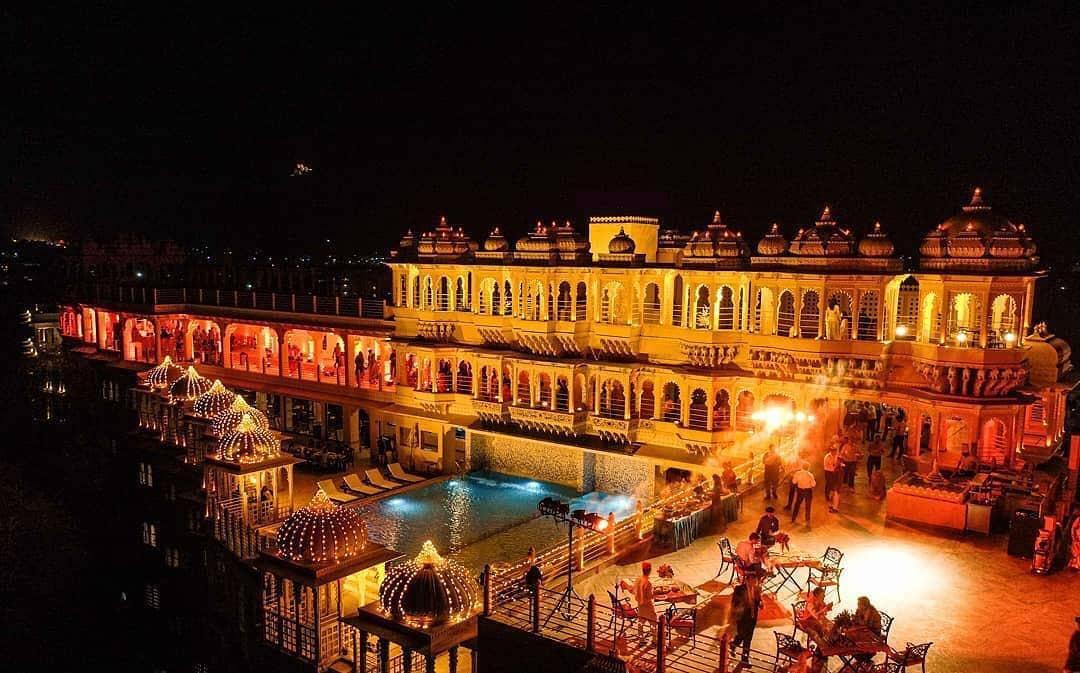 If you are one of those people who have always dreamt about having a larger than life, grand, and exuberant wedding, then heading to Udaipur for the D-Day is the perfect option. The cost of destination wedding in Udaipur and the options of classy venues is proof enough that weddings in the City of Lake are no small events.
And with breathtaking views that this city has to offer, imagine how beautiful everything will look with all that wedding decor and lighting. Oh, and we all know how amazing the photographs are going to be.
2. Make The Most Of The Big Day With Your Squad In An Exotic Location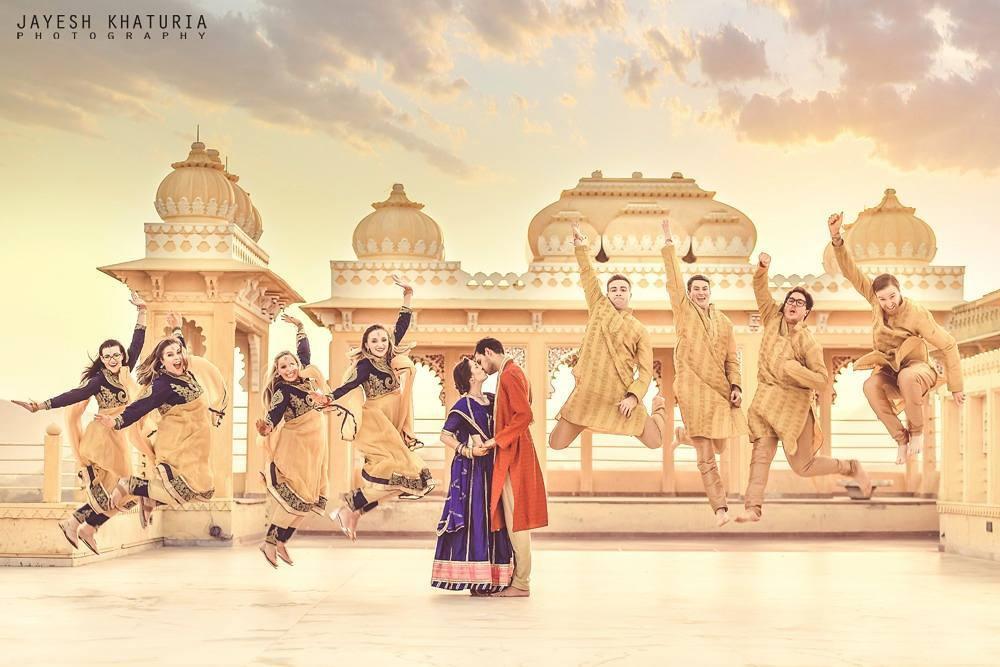 Whether it is you who is getting married in Udaipur or one of your squad members, don't forget to make the most of the big day with your gang in this exotic location. Remember how Bunny and Naina (from Yeh Jawaani Hai Deewani) spent an entire day doing touristy things in the city while they were there for their best friend's wedding?
The cost of destination wedding in Udaipur might not cover the touristy activities but hey since you are already there, you might as well make the most of your time.
3. Have A Gorgeous Pre-Wedding Shoot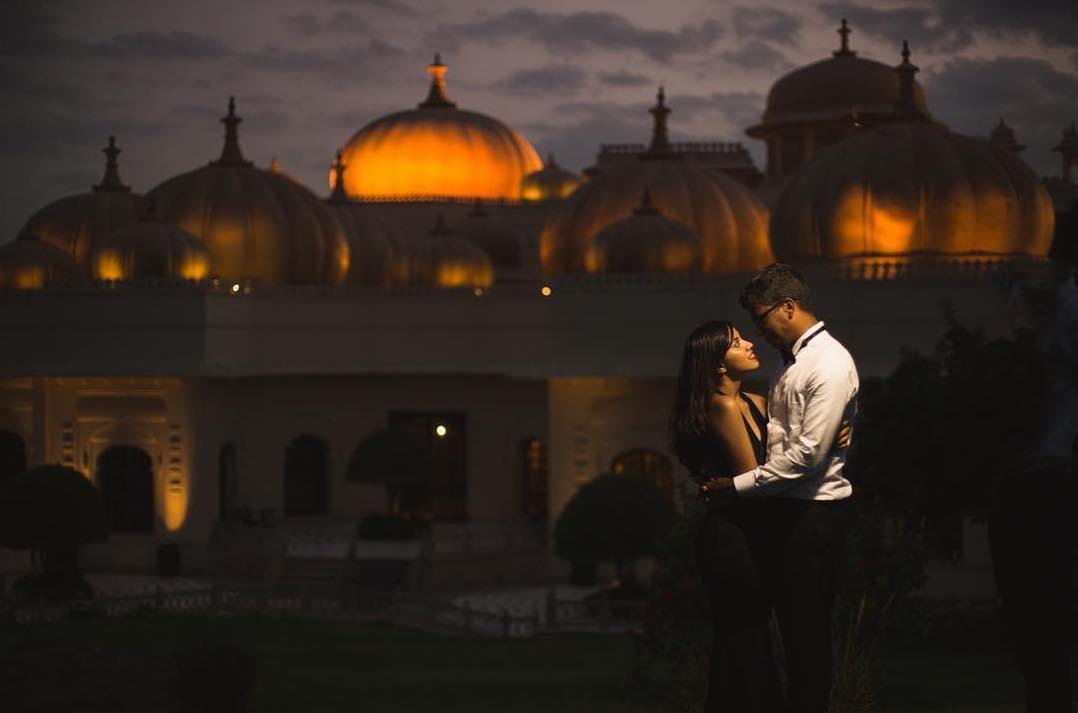 When you are already heading to Udaipur for the wedding, you might as well reach there a few days before the wedding ceremonies and get your pre-wedding shoot done at the exotic locations of the city, and don't worry, it won't add tremendously to the cost of destination wedding in Udaipur.
Just plan your visit in sync with the wedding dates and get the most gorgeous photographs and videos.
4. Get Folk Singers And Dancers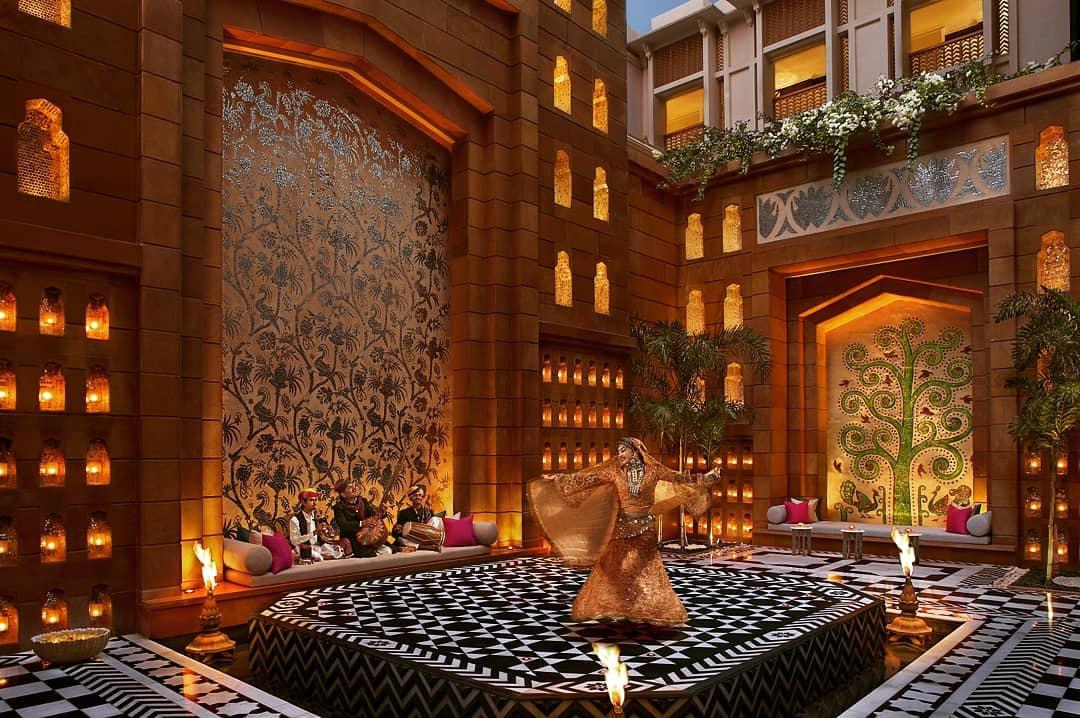 The beauty of the city is not just in the architectural structures but also the folk music and traditions of the Indian culture. So when you are planning your wedding in the City of Lakes, don't hold back from spending a little more and adding to the cost of destination wedding in Udaipur. Get some talented folk singers and dancers to come to your wedding and add to the fun of the big day.
Some Of The Best Places And The Cost Of Destination Wedding In Udaipur
1. Chunda Palace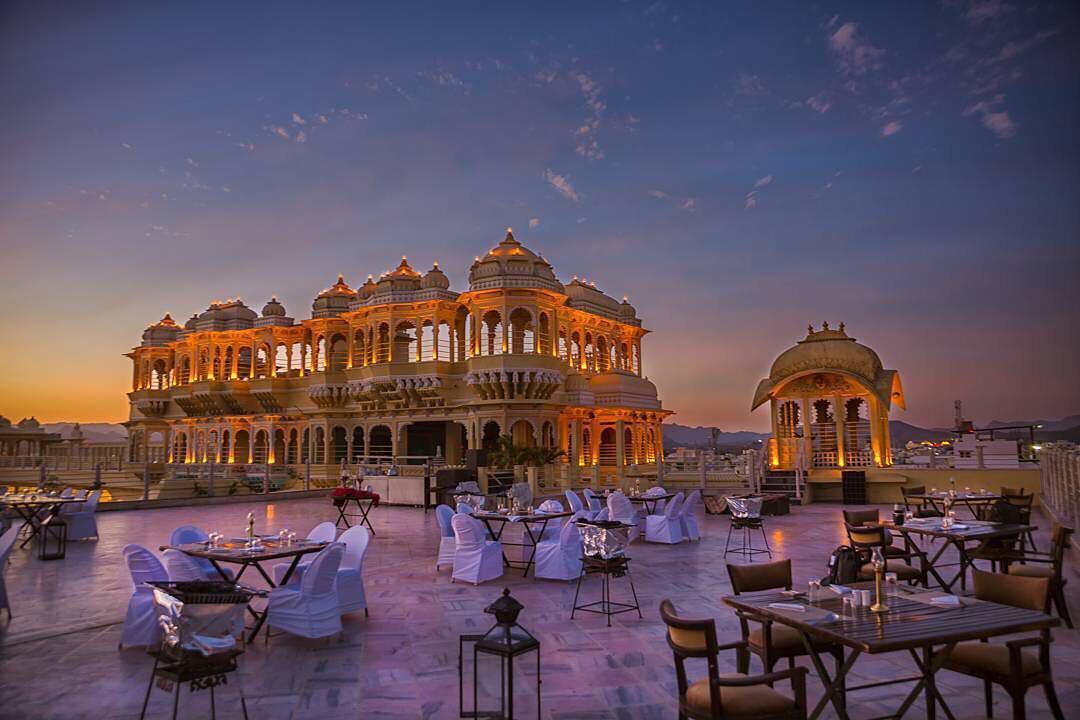 One of the best venues in Udaipur to have a royal wedding, Chunda Palace offers a picturesque view of the city and the lake. The architecture of this stunning venue is inspired by the palaces of Rajasthan. Hence it emits the grace and royalty of the said structures. And it took 16 years to build this beautiful palace which is loved by the guests for its architectural beauty and hospitality.
If you are planning to get your pre-wedding shoot done at Chunda Palace, note that they charge ₹ 41,000 plus taxes for a day. The cost includes a room that you can use to get ready and change and shoot locations.
But to get a better idea of how much the wedding ceremony will cost you here, contact the front desk, and they will help you with a detailed breakdown of the cost of destination wedding in Udaipur at this location.
2. The Oberoi Udaivillas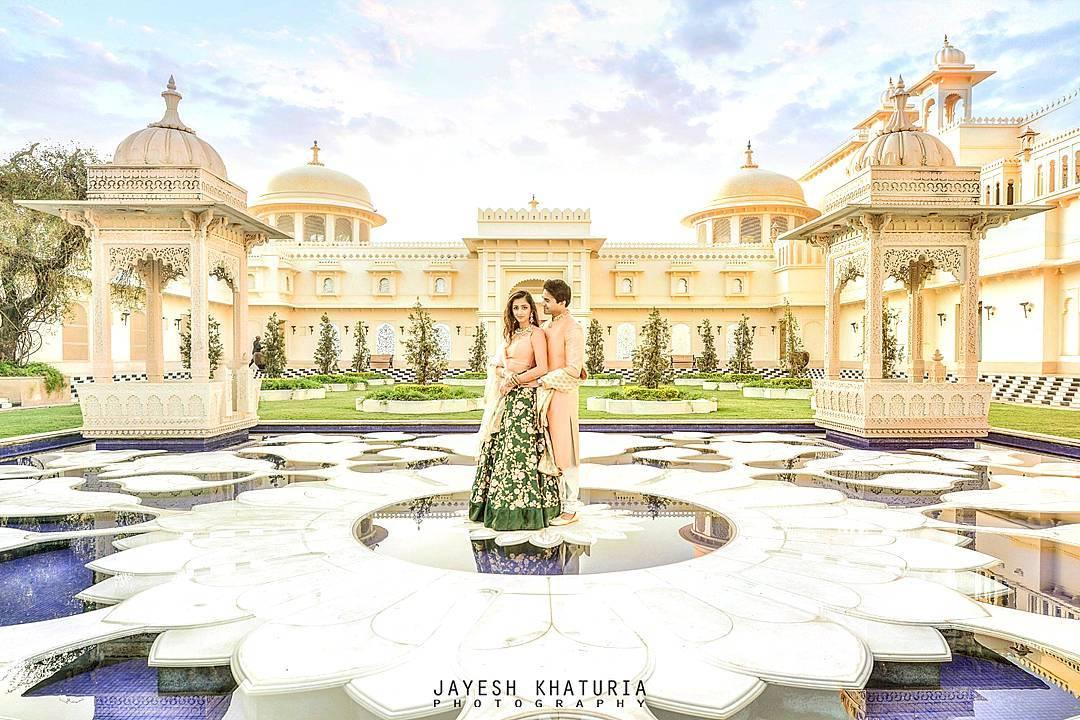 If you are a sucker for all things Bollywood, grand, and exotic, The Oberoi Udaivillas is where you and partner should tie the knot. Situated near the banks of Lake Pichola, Udaivillas is known as the most expensive place in Udaipur to have a destination wedding.
Contact the front desk to request a proposal based on your requirements and number of people on the guest list, and they will provide you with the cost of destination wedding in Udaipur at this breathtaking venue.
3. Taj Lake Palace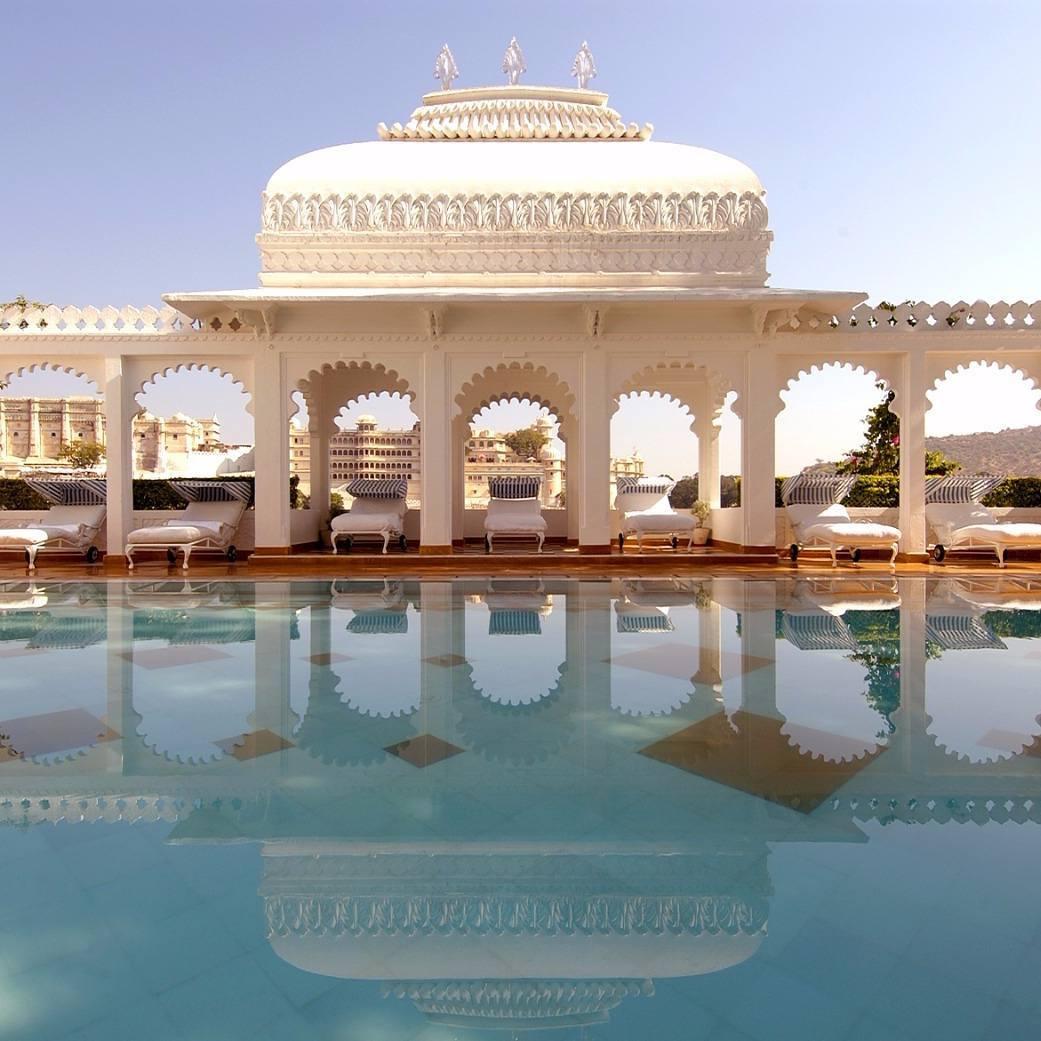 Image courtesy: Taj Lake Palace
The Taj Lake Palace is yet another structural beauty that you can choose as your destination wedding venue in the City of Lakes. The Lake Palace is known for its royalty and breathtaking views. Also, if you are a romantic at heart who likes grand gestures, this palace makes for an ideal location for your wedding.
So if you are considering getting married at the Taj Lake Palace, get in touch with the management to get an estimate of the cost of destination wedding in Udaipur at this super romantic and grand location.
4. City Palace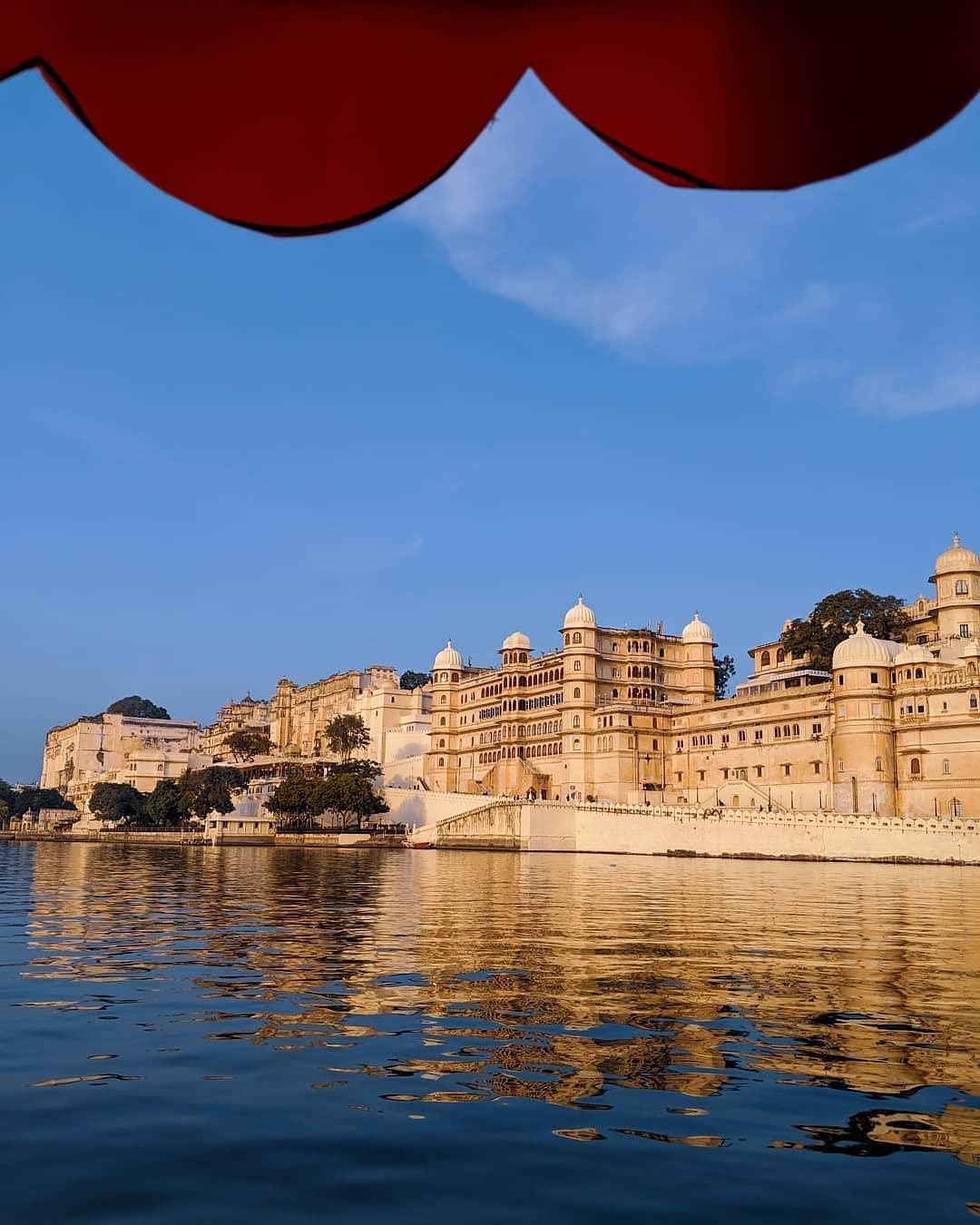 Image courtesy: Yours Udaipur
For all the couples and families that crave architectural delights as a part of their visit for a destination wedding, City Palace is where the buck stops. The astonishing history of this venue which constitutes of 11 individual palaces that were built by different rules during their reign in a mix of Medieval, Chinese, and European styles which have a visually similar outcome. It promises to be another reason that your guests would not forget the entire experience of a beautiful wedding.
Connect with the hotel management to get details of the cost of destination wedding in Udaipur at this heritage venue.
5. Fateh Garh Udaipur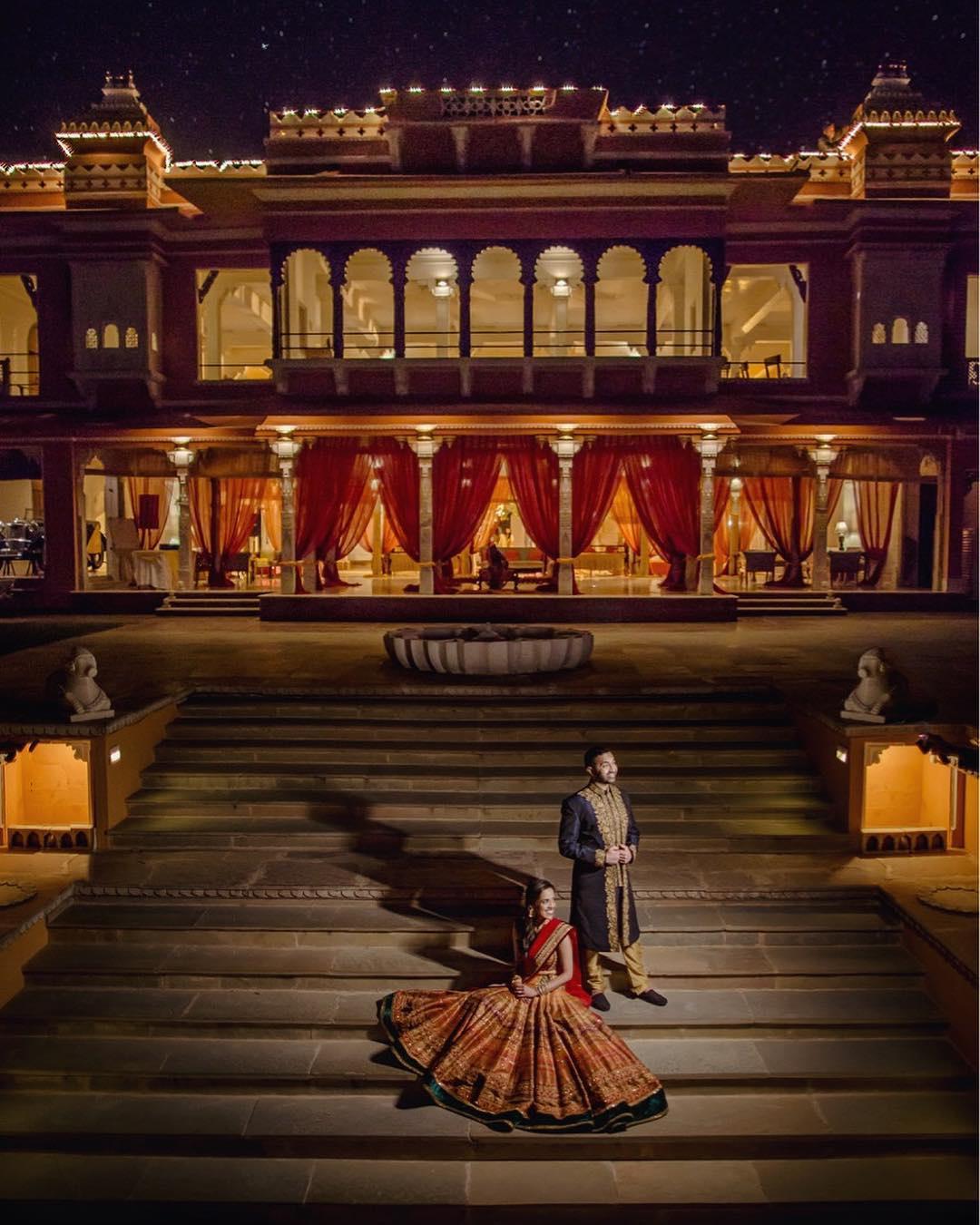 Image courtesy: Art Leaves A Mark
Located on a hilltop that faces the city and offers the view of the beautiful lake, Fateh Garh, Udaipur is one of the best heritage hotels in the city. With excellent rooms and impeccable hospitality, this place makes for an ideal venue for couples who are all about luxury and architectural finesse. And the best part about having a destination wedding at Fateh Garh is how close some of the famous sites like City Palace, Jagmandir, and more are.
Write to the management or contact the front desk directly to understand cost of destination wedding in Udaipur at this hotel.
When it comes to making big decisions like finalising the destination and the venue for your D-Day, you need to have a solid rationale for every step of the way. And to make that journey a little easier, we have identified the arguments for choosing the City of Lakes as the venue for your big fat Indian wedding. Taking a step further, we have also listed some of the most breathtaking venues that are bound to make your heart skip a beat as you envision the wedding proceedings unfold amidst your near and dear ones. Furthermore, we have also discussed the cost of destination wedding in Udaipur that will help you select the venue of your dreams.
Let us know which place (or palace) would you consider getting married at from our list of venues and cost of destination wedding in Udaipur in the comments below.