What Destination Weddings in India will look like in 2023
Leaders from the Indian wedding fraternity unfold the changing face of destination weddings in India in 2023.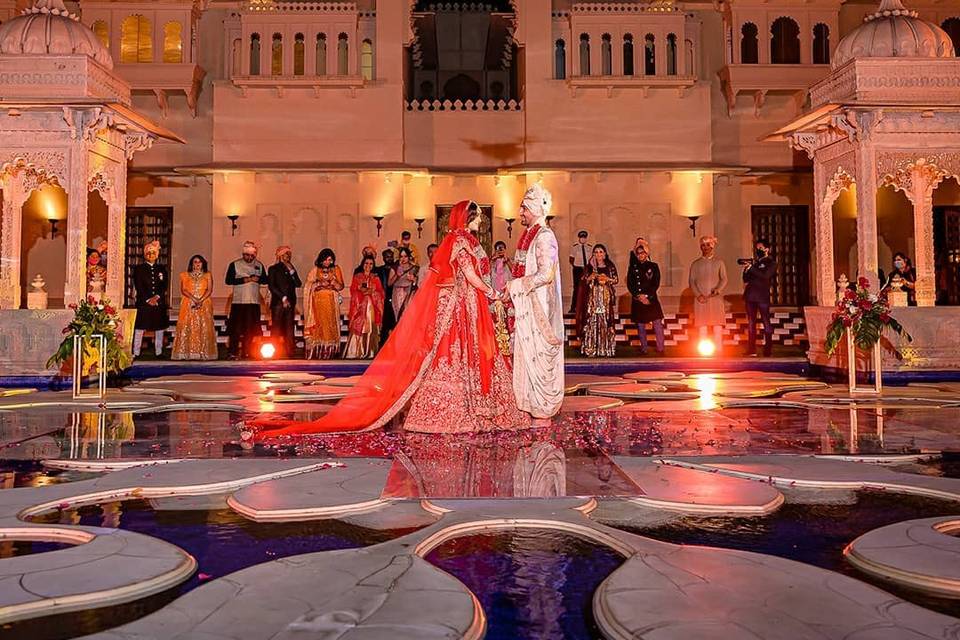 Destination weddings made the much-anticipated comeback with full fervour and finesse in late 2021. As I continue painting the post-pandemic picture of destination weddings in India, clutter-free mood boards, pristine setups in muted golds and ivories, and close-knitted guest lists experiencing the joy of weddings in picturesque vistas are smearing our editorial and social media canvases.
What does this shift in demand mean for the wedding industry in 2023? I delved into a deeper conversation with industry leaders: Pritesh Sharma, Director of Mapsor Experiential Weddings, Rajesh Namby, General Manager of Raffles Udaipur, Pramod Lunawat, Founder & Ceo of MarriageUana and Amit Hooda, Founder of Wedding Connections to explore the changing face of Destination weddings in India in 2023.
Top Destination Wedding Planners in India
The Rise of Intimate Destination Weddings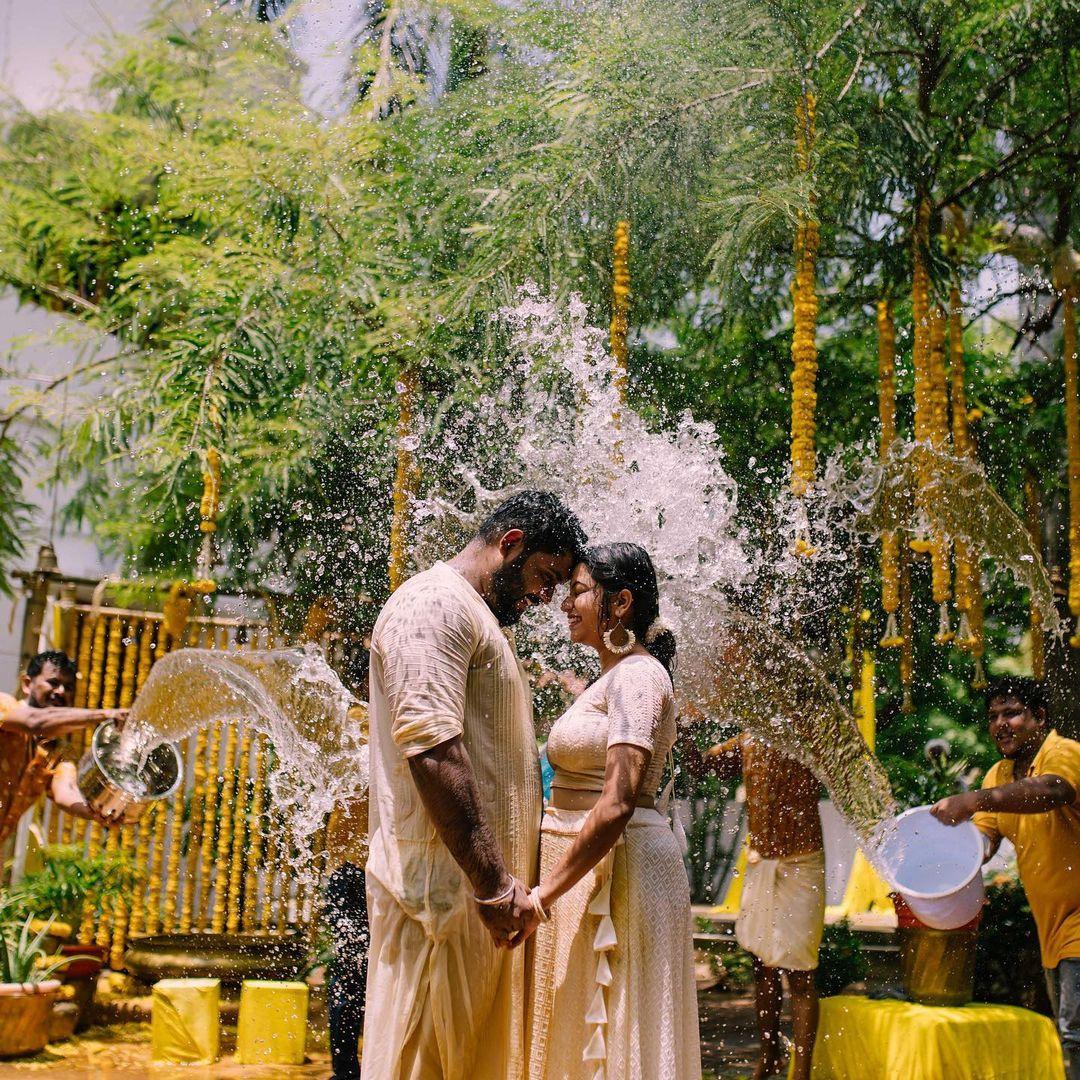 One positive change that the pandemic affected was instilling the importance of experiences and meaningful gatherings in the Indian wedding industry. In 2022, more than 63000 couples planned weddings with less than 100 guests through WeddingWire India; the demand for intimate gatherings grew by 55% compared to the leads we generated for 100 guest-sized weddings in 2021.
Shedding light on the growing demand for intimate weddings, Pritesh Sharma shares, "The craze of intimate weddings had definitely increased. Earlier we would design weddings for 400-500 guests but now most wedding guest counts are between 100-150, 300 being the highest guest list count for big weddings. We are now looking for more boutique venues with 100-150 rooms."
WWI Free Guest List Planning Tool
Amit Hooda further adds to this with fresh insights on destination wedding venue demands. "In India when you want to plan a big wedding in venues like Leela, Fairmont Jaipur, etc, there are very limited options. After covid people are very keen to do more destination weddings because they were at home for 2 years. Families are exploring new venues now - old hotels are getting renovated with new banquet halls and more rooms to accommodate all guests, and unique hotels are also being designed to meet the demand for weddings."
Emphasising the emotions behind the craze for destination weddings, Pramod Lunawat says, "Families want to spend time together for 2-3 nights, bond and celebrate and relish those memories for a lifetime. Post covid, people might have cut down the guest list, but they are not compromising the guest experience. The expenditure has definitely increased. If your budget was 'x' to be spent on 600 people, now the exact amount is being spent on 300 people."
Plan Your International Destination Wedding with WWI
Experiential Venues are Top of Mind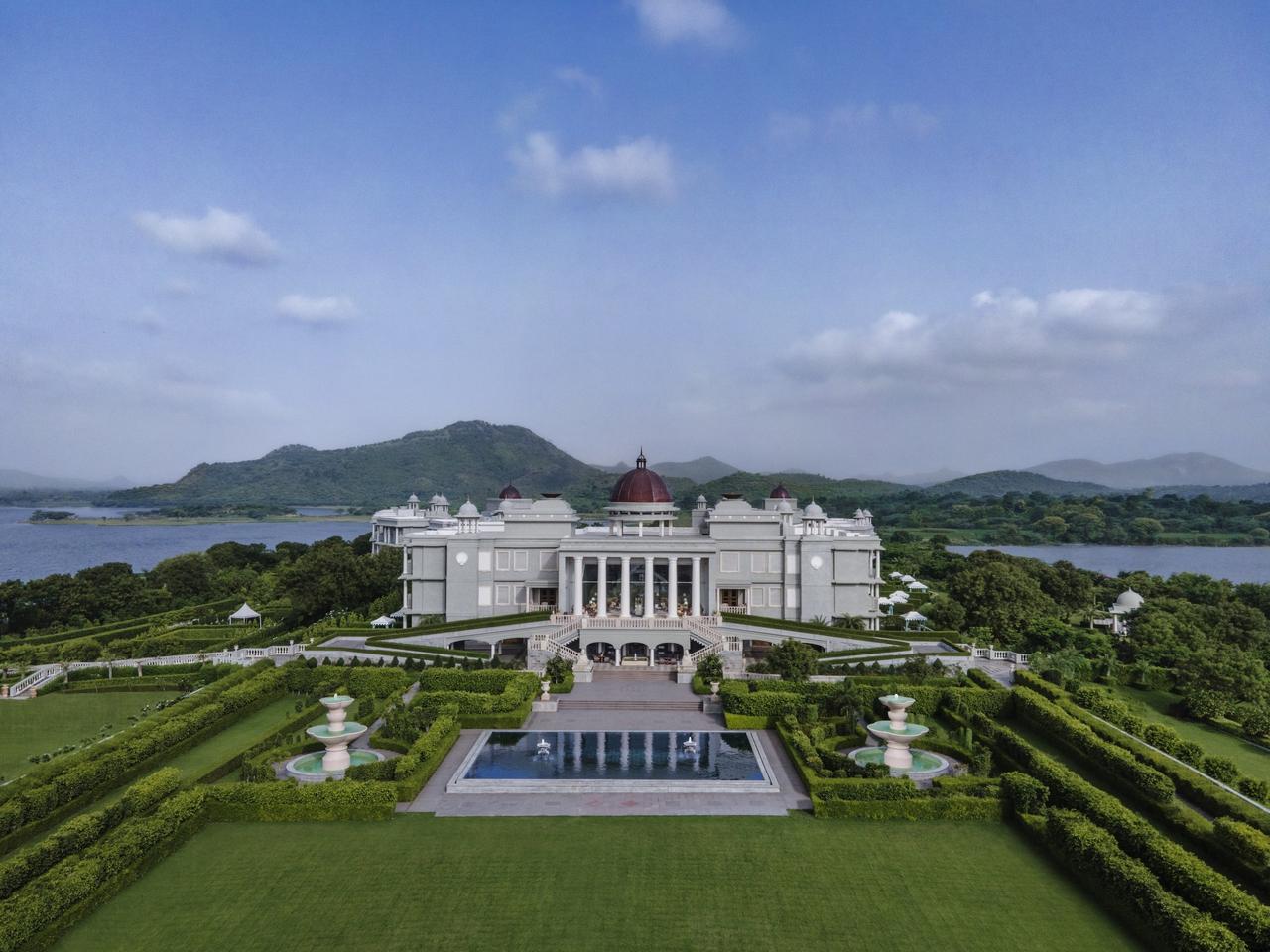 If there's one thing that celebrates a wedding in all its glory, it's what the couple and their families and friends experience for 2-3 days during the wedding events. Making memories for a lifetime with people who matter is top of mind for millennial couples. When Anil and Tina Ambani's elder son, Anmol Ambani tied the knot with Krisha Shah, experiences took centre stage from Tina Ambani's flash mob performance during the baraat entry to a one-of-a-kind dinner experience with Lebanese, Japanese, Spanish and Korean food spreads for their grand reception.
Couples are also opting for unique experiences like competitions between the bride and groom families, fire shows or other specialised performances, phoolon ki holi, and mystical couple entry ideas, to name a few. Rajesh Namby confirms, "In 2023, we can expect to see more weddings with a strong experiential focus. Instead of a run-of-the-mill décor, food and functions, weddings will be more innovative in terms of the experiences created for guests and the memorability of the overall celebration." One significant wedding planning decision that aces experiences is choosing the right destination/venue for the wedding. This inspires the core design philosophy of Raffles Udaipur. "The design philosophy is centred around a stately home. Like every other Raffles in the world, this hotel reflects the mood of its location, with a personality that is both intimate and opulent, making it an ideal setting for a destination wedding," Namby adds.
Adding further insights into the value of experiential weddings, Sharma shares, "At Mapsor Experiential weddings, we have designed around 5-6 weddings at Alila Fort, Bishangarh recently. It's an expensive property and they just have around 65-70 rooms. The couples were willing to shorten the guest list to choose an experiential property. The most important thing is the experience now - whether it's a royal or fort property, or a boutique wedding venue or a beach venue."
Destinations in Demand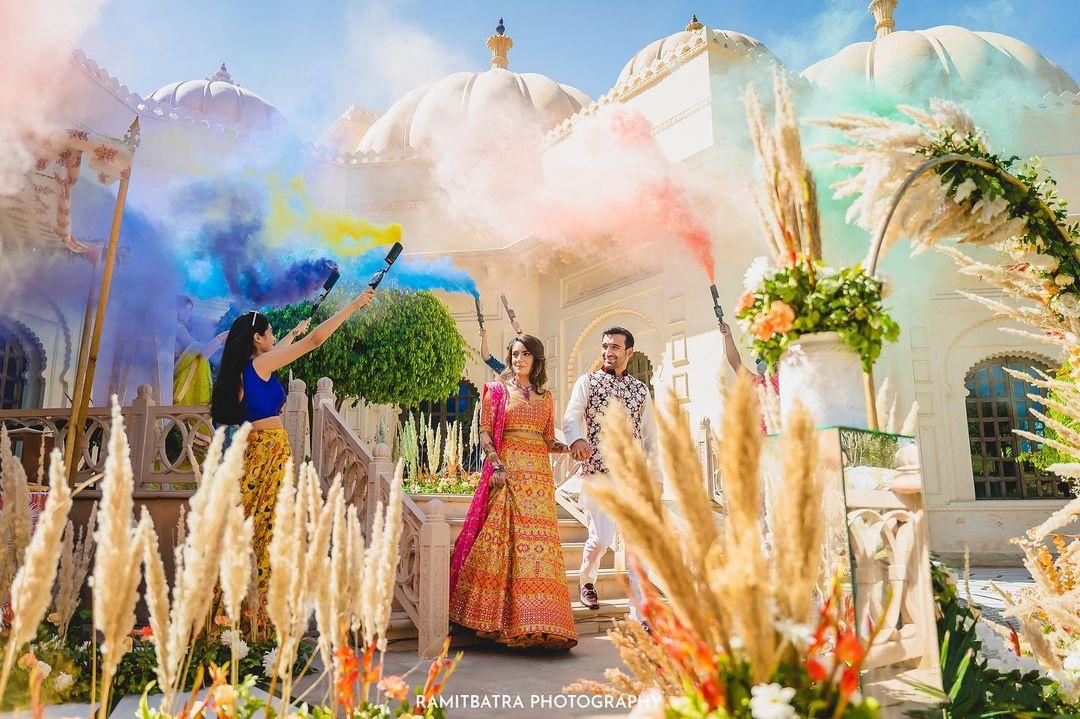 "Rajasthan and Goa will continue to lead in 2023 and 2024," Sharma confirms. However, a remarkable gap between demand and supply persists even as we begin 2023. "We are getting more leads in comparison to the availability of hotel rooms or venues. If we talk about Rajasthan, the premium venues are rarely available on Saaya dates because of the huge demand vs supply gap. Brides and grooms are now open to new destinations like Ranthambore and Pushkar have a lot of scope now or small even Havelis like Mandawa and Khimsar."
Also Read - Find the Wedding Calendar for 2023 Here
Addressing the need to innovate and build further to meet the supply and demand gap, Lunawat shares, "Hoteliers are building hubs for events like Kookas in Jaipur, Mahabalipuram in Tamil Nadu, or the area closer to the Bangalore airport, similarly in East - Doars of West Bengal, Siliguri, Darjeeling and Kalimpong are becoming popular event hubs. People have realised that there are two ways of looking at it - either you go to the lap of nature or go to a heritage property for the wedding experience."
Adapting Sustainable Practices for Destination Weddings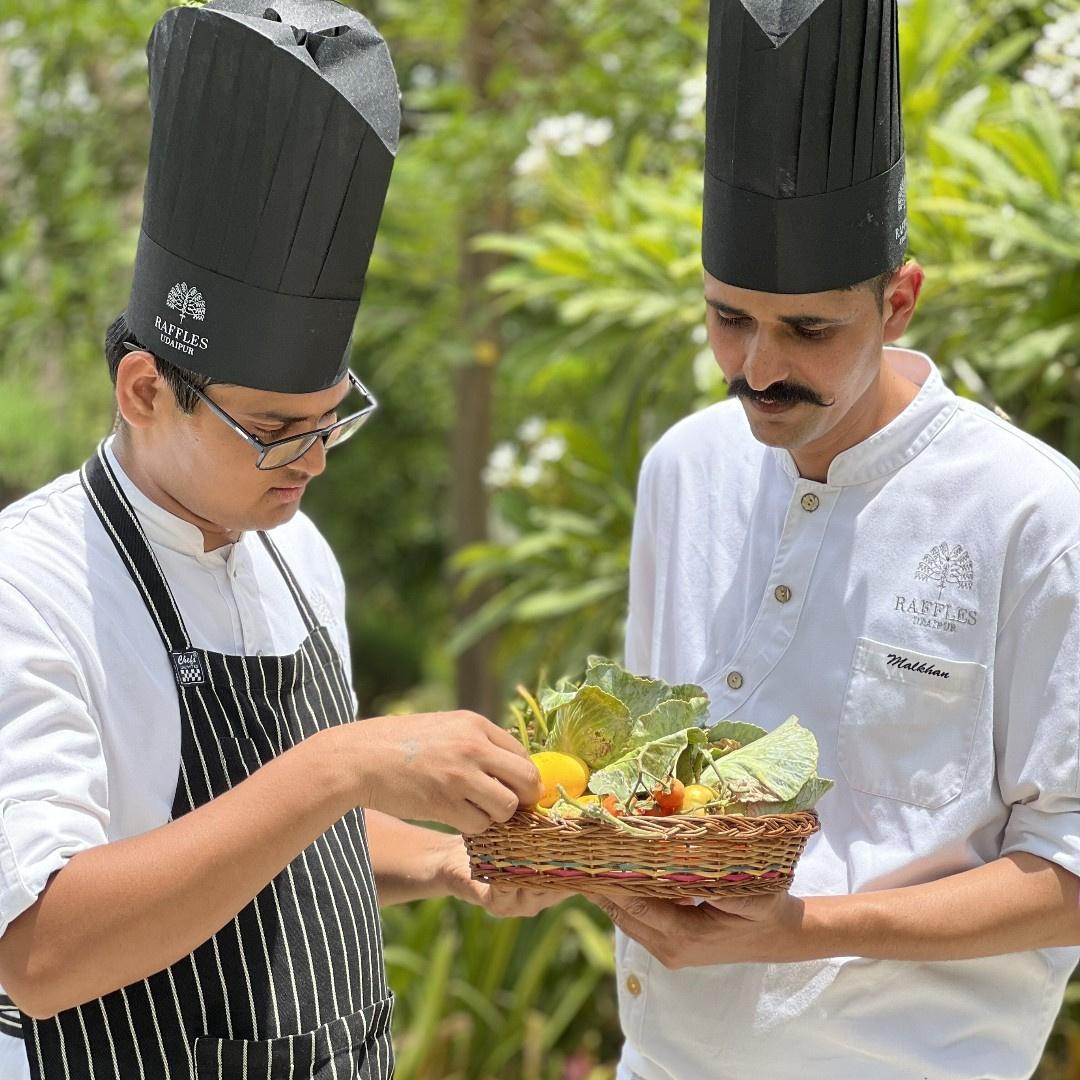 Sustainability as a term has gone through various iterations in the past few years but it is finally starting to find a more meaningful definition after the Covid wave. Various couples we speak with are specifically looking at taking eco-friendly measures. Namby talks about the effective measures Raffles, Udaipur is taking to meet the sustainability requirements. "At Raffles Udaipur, we have numerous sustainable and environmentally friendly measures in place which we are seamlessly able to adapt to big fat weddings on a much larger scale. Every ingredient entering our bars is utilised in its entirety, keeping waste to a minimum. For example, citrus fruits are first peeled, with the peel being used for syrup creation, the pulp being used for juice and dehydrated powders, and the remnants from chopping being used to make liqueurs and bitters. The kitchen's 'waste' of fruit skins, pulp, juices, and anything else that usually goes to waste is responsibly collected and upcycled into beverage ingredients to maximise product use. Instead of confining to a pre-set cocktail list, the Raffles Udaipur beverage program has a "make your own cocktail" style menu for guests to mix and match. This hands-on bespoke cocktail experience encourages conversation and experimentation and allows for fresh ingredients to be used daily. It also amplifies our wedding guests' experience by giving them a plethora of concoctions to try."
Also Read - Planning an Eco-Friendly Green Wedding 101
Tech-Savvy Destination Wedding Planning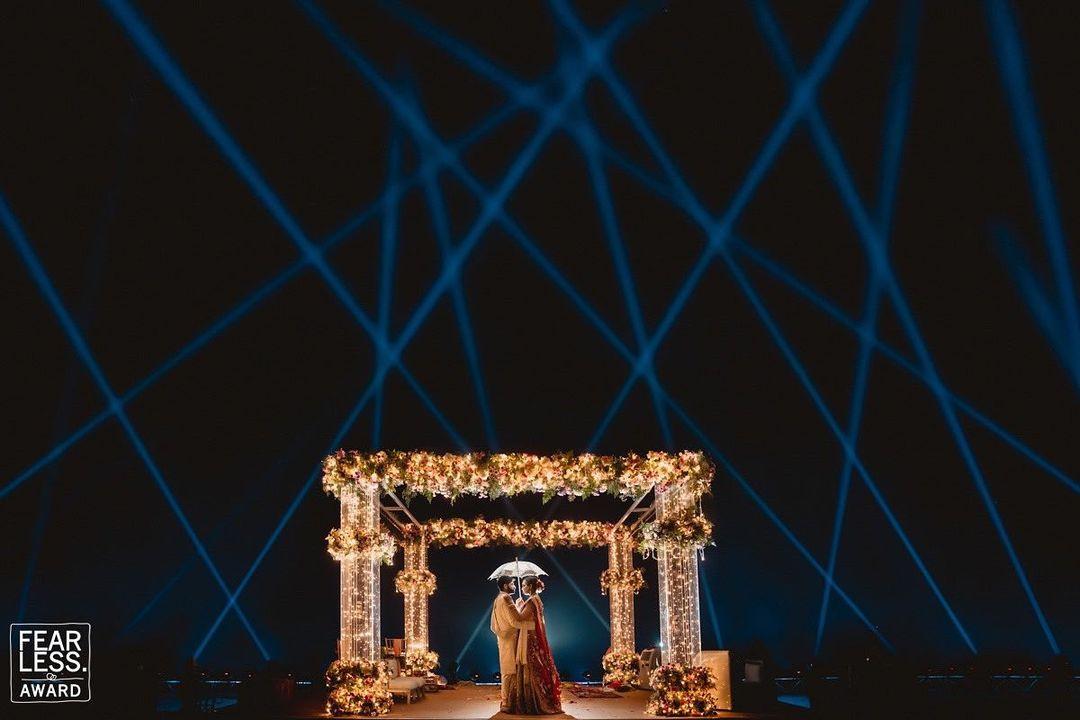 There's no point denying that we are officially living in the digital age. Couples no longer chance upon some inspiring ideas after much research or deliberation - in today's date inspiration is everywhere. Quite literally, "What you seek for is seeking you" on the internet. "People got very internet savvy during the two years of covid. Previously couples were not so active on Instagram but now they have access to many ideas and inspiration. Just two years ago couples would ask us to share wedding ideas with them, now when we suggest a singer, the couples have a list ready to cross-check with us," Hooda tunes in. I highlight the contribution of WeddingWire India here. Bringing the best ideas and businesses to couples is at the heart of what we do! Sharma further confirms the promising role of the internet in wedding planning, "Back in the day, we had to plan 4-5 face-to-face meetings to close a client, but this online world is sustainable and saves so much of our time. We closed 4-5 weddings only through Zoom meetings and online presentations. This was the first time in my career in the last 25 years that I have closed so many weddings through online interaction."
Challenges in Destination Wedding planning post Covid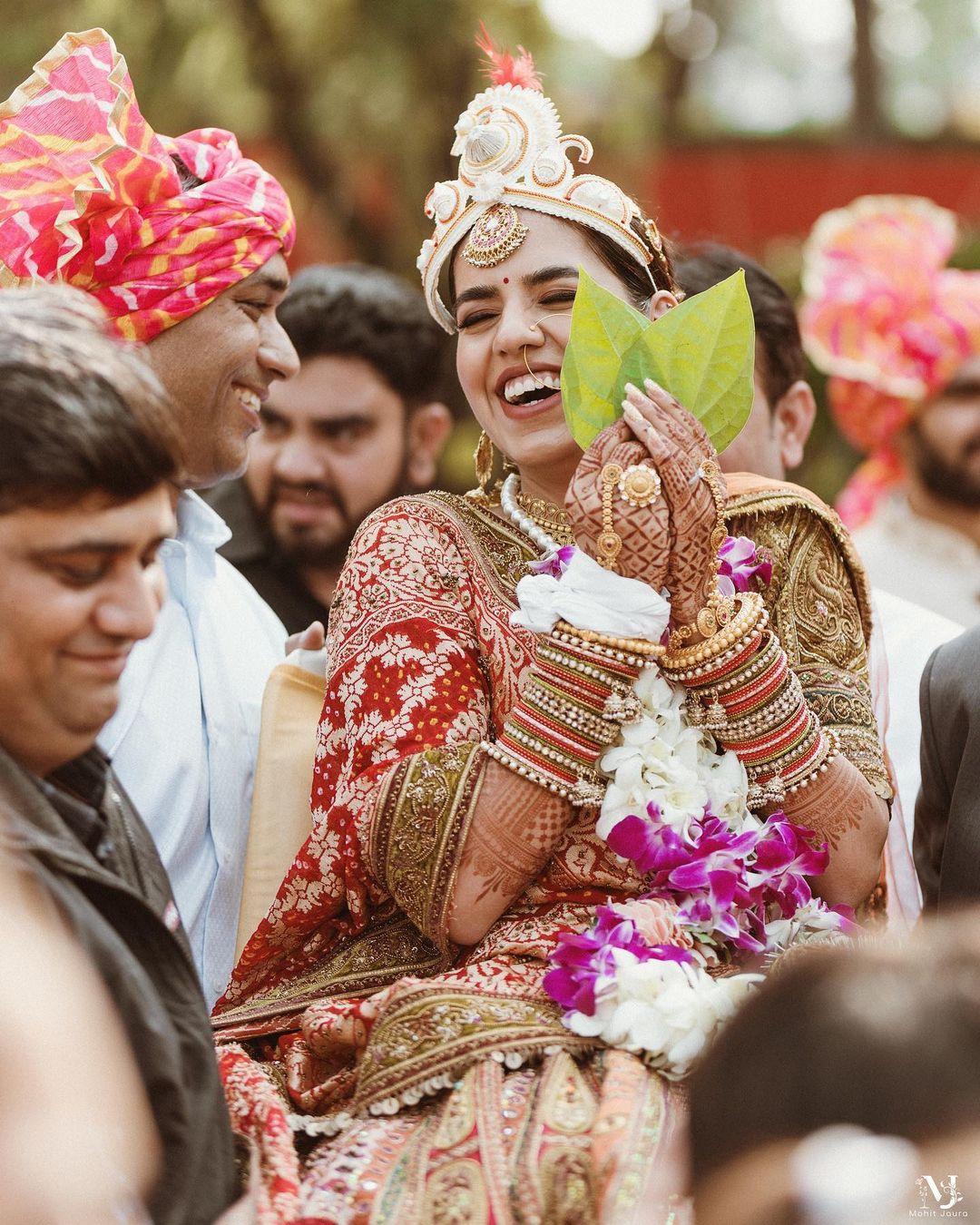 Throwing light on some of the challenges the industry continues to face in 2023, Lunawat shares, "A major component that has increased now is hotel expenses. All hotels located in destinations that can host weddings have increased their prices manifold and the prices are not going to come down, that's for sure now because the demand-supply gap will bridge only in some time. It cannot fade overnight." Hooda confirms that the spike is in logistics and accommodation prices. "Post covid, weddings have become expensive in terms of logistics, accommodations and food which is affecting wedding planners' work because they are given specific budgets."
While these dream makers find this challenge concerning, they are also quite optimistic about the new vision of experiential wedding planning and so are we!