Planning an Eco-friendly Green Wedding 101
Garima Capoor, founder of Seed Paper Invites by Plantables & Sid Naidu, Banana Leaf's CEO & Co-Founder are here to tell us everything we need to know about sustainable weddings!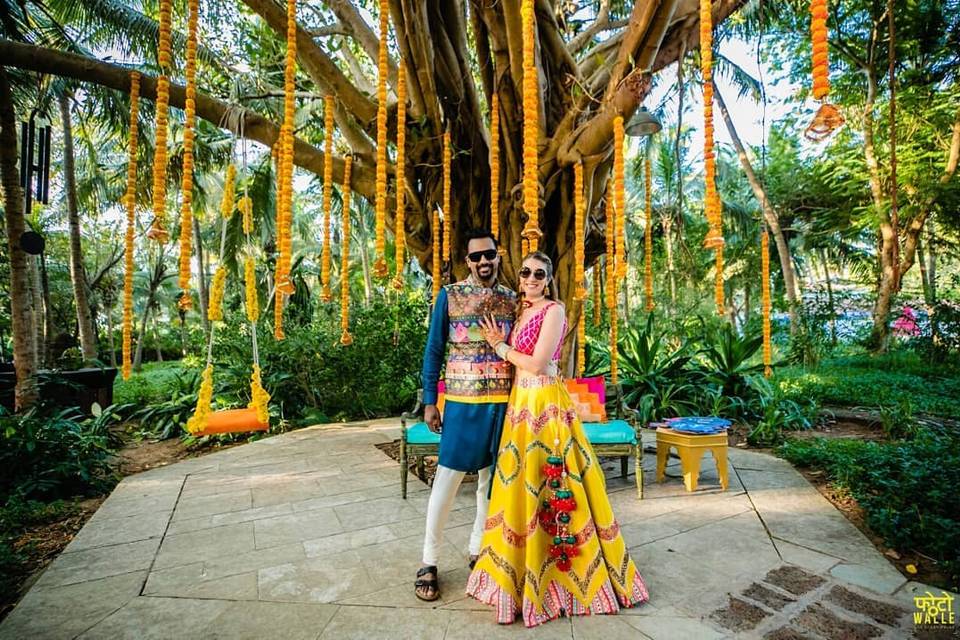 Weddings are nothing short of a fairytale, and to bring this fairytale to life, couples, the industry experts, and professionals spend lavishly. Weddings in India involve a lot of people who are invited for the week-long functions. Therefore, one can witness a lot of use of paper plates, plastic flowers, use & throw cups, foam installations using Thermocol, an overabundance of food, and so on. The leftovers of each of the ceremonies create a lot of litter. While we all fancy a big fat Indian wedding, we need to remember that Global Warming is increasing at an alarming rate. Despite the pandemic, people have taken up a keen interest in working towards a sustainable environment. ​Amidst the wrath of COVID, awareness towards sustainable fashion and sustainable weddings grew at a rapid rate globally. Leading Indian Wedding planners suggested implementing reusable decoration items, planning weddings during the day to save electricity consumption, and so much more.​ Does that mean weddings are being planned eco-consciously now?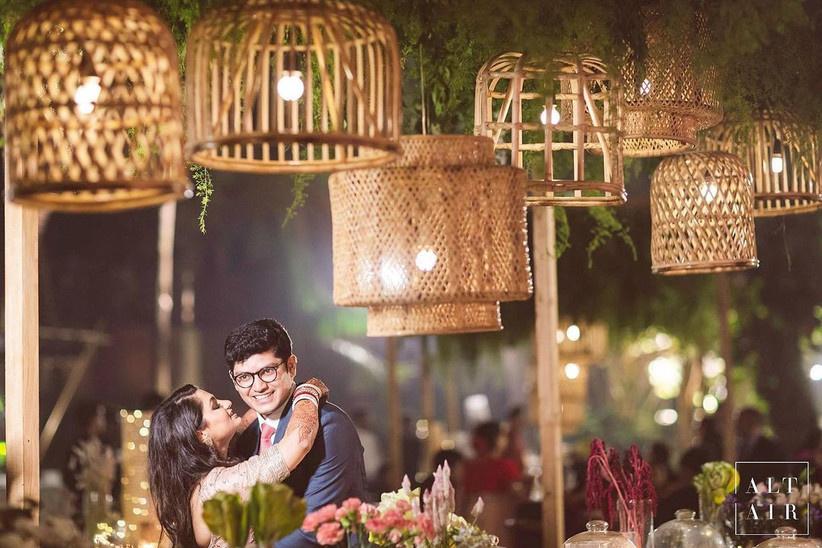 Empowering the couples to tie the knot in a marriage of forever after, Seed Paper Invites by Plantables and Banana Leaf are two popular homegrown brands working towards eco-conscious weddings in India and at international destinations. While weddings are one of the biggest celebrations in a family and an unforgettable day on the calendar for the couple, these two eco-conscious brands try to make this special day a little more exceptional for the couple and the world at large.
Wondering how? Be it summer or winter; both Seed Paper Invites by Plantables & Banana Leaf have been bringing a new flair to add to the gorgeous wedding vibes. Spinning organic, eco-friendly ideas together with the modern wedding decor trends, Seed Paper Invites by Plantables & Banana Leaf are working hard to raise a beautiful yet sustainable ecosystem of green weddings in the country and abroad.
In an exclusive conversation with Garima Capoor from Seed Paper Invites by Plantables and Sid Naidu, the CEO and Co-Founder of Banana Leaf - we bring you a wave of awareness on eco-friendly weddings through ways that the experts have shared. We will learn about the different ways on how one can work towards planning a more eco-conscious wedding and opt for eco-friendly ways of celebrating the big day without leaving behind a lot of carbon footprint or waste! Read on to know in detail.
An eco-friendly and sustainable wedding will not only benefit the current generation populating the surface of the earth, but you will also take a step forward in a healthier and longer life that will benefit even the forthcoming generations.
The Inception & Motivation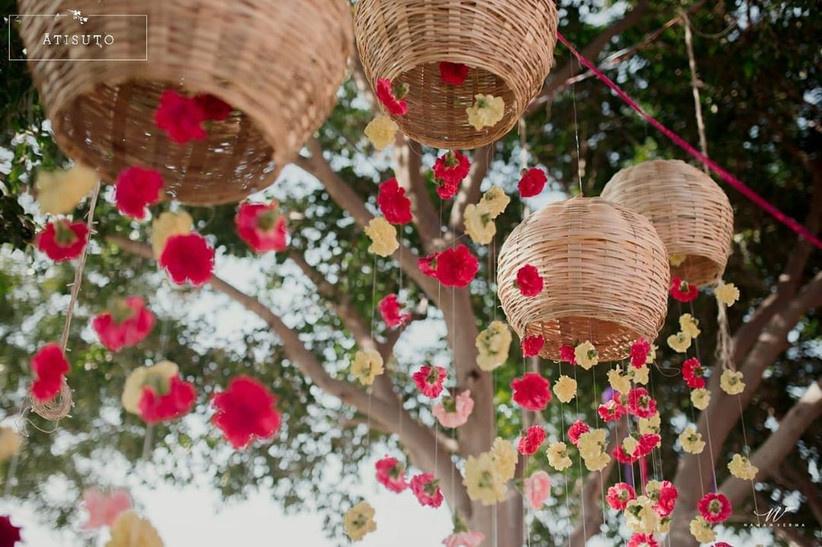 The founder of Seed Paper Invites by Plantables, Garima Capoor says, "Plantables was born out of our search for a beautiful yet sustainable and economical wedding invitation for our wedding 5 years back in 2016. Sumat (my partner and husband) and I were quite determined to make our wedding invitation from plantable paper, which was paper made from cotton scrap and had seeds embedded in it. We ended up making our invitations using purple-colored seed paper with seeds of tomatoes and chilies in it. This concept was very new at the time, and our friends and family gave an amazing response to it. The whole idea of sending out a message of letting love 'grow' while inviting guests to our new beginnings was surreal and caught our fancy. Our love for design, experimentation and sustainable practices led to an official launch for Plantables in December of 2018 with Seed Paper Calendars and a modest range of wedding invitations."
She adds, "The intention has always been to make sustainability interesting, fun, bright, and mainstream. Thus the constant need to bring in new designs, patterns, elements, and structures for the contemporary brides and grooms who are aware and conscious of their choices and would love to make the switch if they have ideal options."
Image Courtesy: Banana Leaf
Sid Naidu, the CEO of Banana Leaf and Co-founder, says, "With a mission to empower couples to build and sustain happy marriages, we at Banana Leaf, a bunch of young people is here to make weddings a special and memorable one in a conscious way. We plan eco-friendly, elegant, stylish, and fun celebrations that provide lasting memories for the couple and the guests. Being passionate about what we design, we ensure all our works are unique. We put all the efforts to bring different organic ideas, and together we set trends rather than follow them."
Education & Ways of Planning an Eco-friendly Wedding

There is an evident lack of sustainable practices at weddings, and it is one of the most pressing issues in the Indian wedding industry. Keeping this in mind, Garima Capoor says, "The Indian wedding industry is HUGE! And so are Indian weddings. We would like to believe (and we have sufficient reason to) that our generation is becoming more aware of their lifestyle and its impact on the environment. There is, however, a serious dearth of service providers in this sphere who are ready to bridge the gap between our parent's concepts of an Indian wedding and a more minimalist contemporary eco-conscious take on it. Wastage at an Indian wedding is painful to watch. We at Plantables are trying in our small way to make wedding print collaterals as eco-friendly as possible. These are Wedding invitations, of course, and also customized shagun envelopes, itineraries, message cards, thank you notes, welcome notes, etc."
She adds, "Let's be honest, no one except the bride and groom and their families only ever keeps and preserves the wedding invitations. These eventually end up in landfills, burnt or destroyed, thrown away for all the other guests. With Seed Paper Invites by Plantables Wedding invitations, we enable the bride and the groom to ask their guests to plant the wedding card in a pot of soil after the festivities are done. These, in turn, with sufficient water and sunlight, decompose, and the seeds in the paper germinate into flowers, herbs, and vegetables. A refreshing change from what has been a general norm. Instead of sending out bulky plastic invites, we send out subtle, elegant eco-conscious invitations that are wood-free and grow into plants!"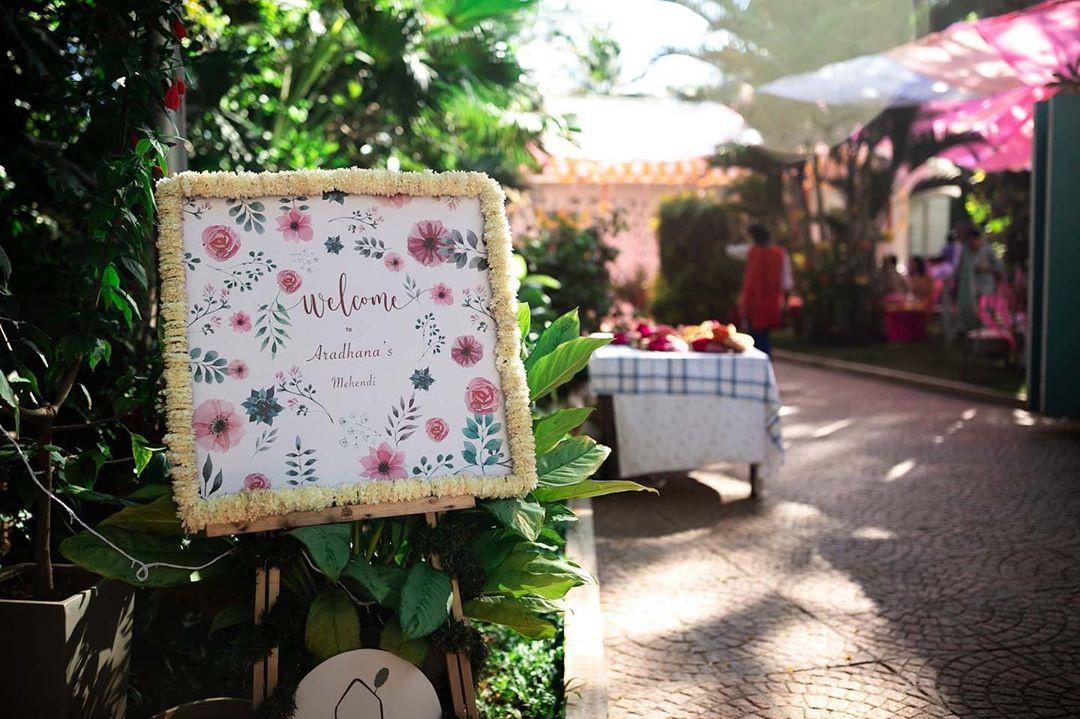 Image Courtesy: Banana Leaf
On a similar note, Sid Naidu states, "There are specific ways to implement sustainability at weddings in India. For instance, in terms of catering, we source locally grown products that will help to keep the cost down and guarantee to pick fresh food items to make your menu eco-friendly and healthy. One of the most significant ways to cut down on energy/power is to plan an outdoor wedding on a farm or vineyard, where the Sun does the job of providing all the lighting. We also source fresh flowers locally for the groom and the bride, and it helps in cost-cutting. Flowers become an obvious choice for decor in a sustainable wedding. Organic flowers are a great option that keeps you safely within your budget and quest for an eco-conscious wedding. If you like to be unique, then opt for origami decor. It is a spectacular way of making decor concepts attractive. Paper objects and jute lamps are also a bright way to light up the celebrations. Kites and a variety of fabrics also become a fun way to add an edge to the décor and be reused again and again."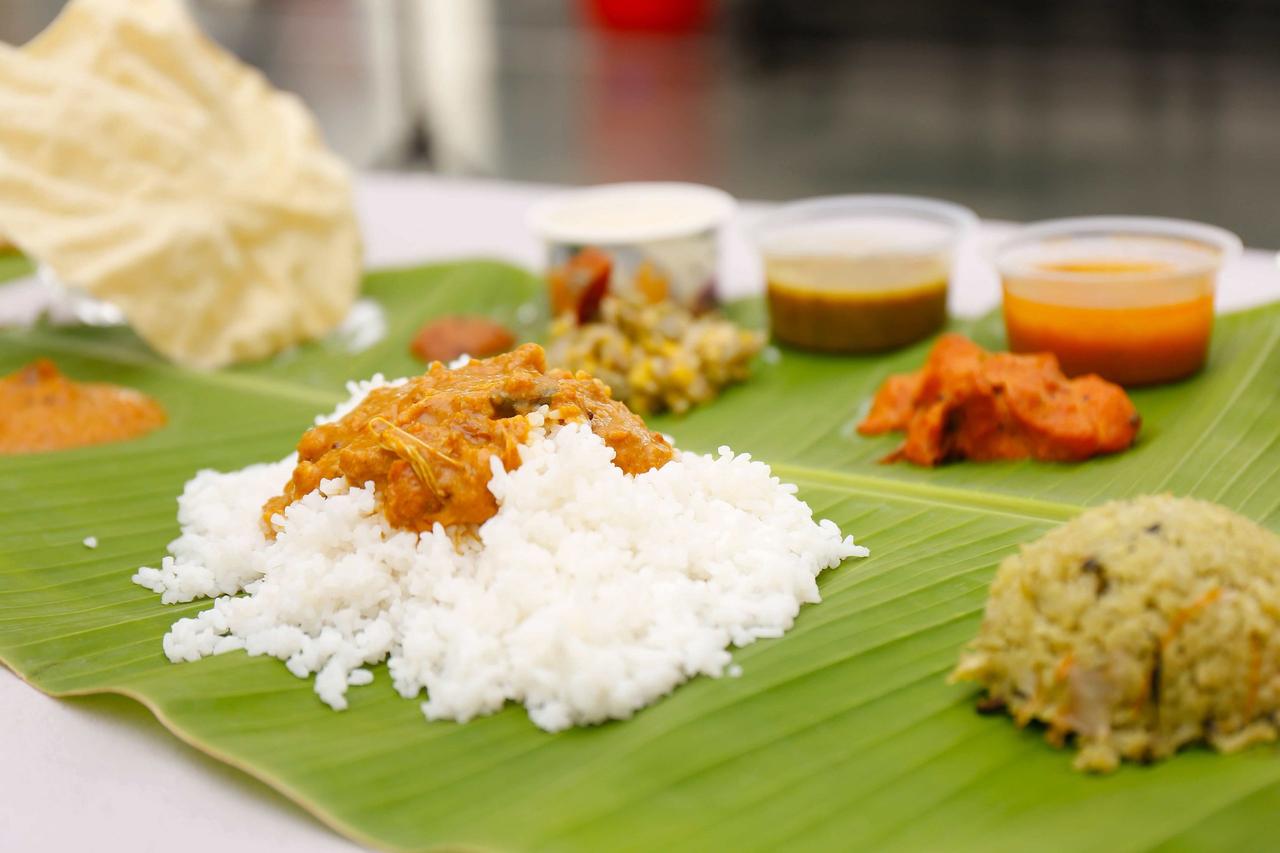 Image Courtesy: Tumblr
Adding further, Sid Naidu says, "Instead of plastic plates, we use green banana leaf to serve food to the guest. All food made can be sent to orphanages or given to the street children in different parts of cities and towns. We also suggest eco-friendly gift ideas. Ensure to make all your return gifts sustainable such as giving a small shrub or potted plant packed elegantly in jute bags that can be used as part of the soiling changing process for the same pot later in the season."
Also Read: Our Exclusive Take On How To Plan An Eco-friendly Wedding
Be it gifts for couples, the wedding registry, or maybe the return gifts set up for the guests; you can walk down the path of environment-friendly gifting options quite easily with minimum hassle. From plantable gift cards to grown plants in pretty tubs, you can ensure to make all your return gifts sustainable. Handing out a beneficial wedding registry in jute bags is also a rustic and boho way to go about it while keeping it green and eco-friendly.
Sustainable Practices & More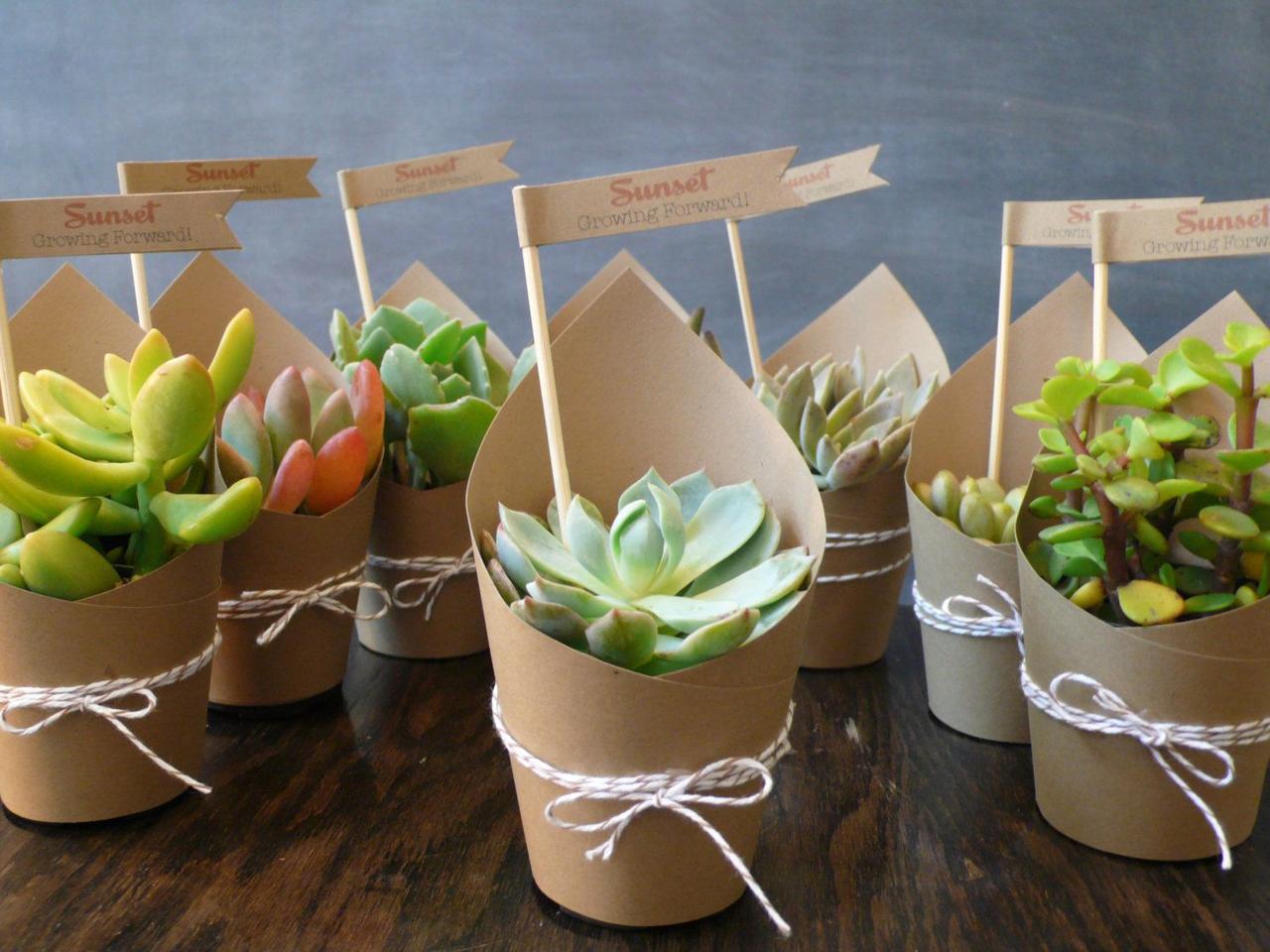 Image Courtesy: Pinterest
Even though there is still a lot of work to be done, we have noticed that sustainable practices have already been initiated, and a revolutionary shift in the paradigm is coming along. Garima Capoor says, "Definitely! We have had a lot of time to think about our ways of doing things. There is an obvious increase in awareness amongst people of all age groups about what is important and what is not. Smaller gatherings, more intimate celebrations, lesser food wastage, digital and plantable invitations, natural decorations, reusable crockery, and decorations are some of the elements adopted to make celebrations more sustainable and conscious. Connecting with people at a deeper level and a shift away from the wasteful practices of the past give us tremendous hope for a beautiful and more environmentally aware society. We see this first hand in the type of wedding invite requests we get. It has become easier to convince parents about making the switch to eco-friendly options and invites."
She also adds, "People are more excited about the concept. There is a greater awareness about this kind of offering. The market is getting more open to sustainable alternatives. We are seeing an obvious uptick in the queries and orders this year as more and more people are deciding to get married until things seem safe. The demand, as I mentioned, is higher, the no. of orders is higher, the volumes, however, are a whole different ball game. Quantities of invites per order have gone down drastically, though even this is very, very slowly getting back to somewhat higher units. Smaller gatherings and intimate celebrations being the norm, people are choosing to get a very minimal number of invites printed. There is an increased demand for digital invitations as well. An interesting line of orders here is also Wedding Announcement/ Intimation cards. These are being sent out as regular wedding invites but post-wedding. Informing relatives and distant family and friends about the weddings and seeking their blessings. But we are seeing a tremendous increase in demand and queries for plantable wedding invitations for sure."
Alo Read: Ditch Paper & Go Green With Online Wedding Invitation Card for Your Wedding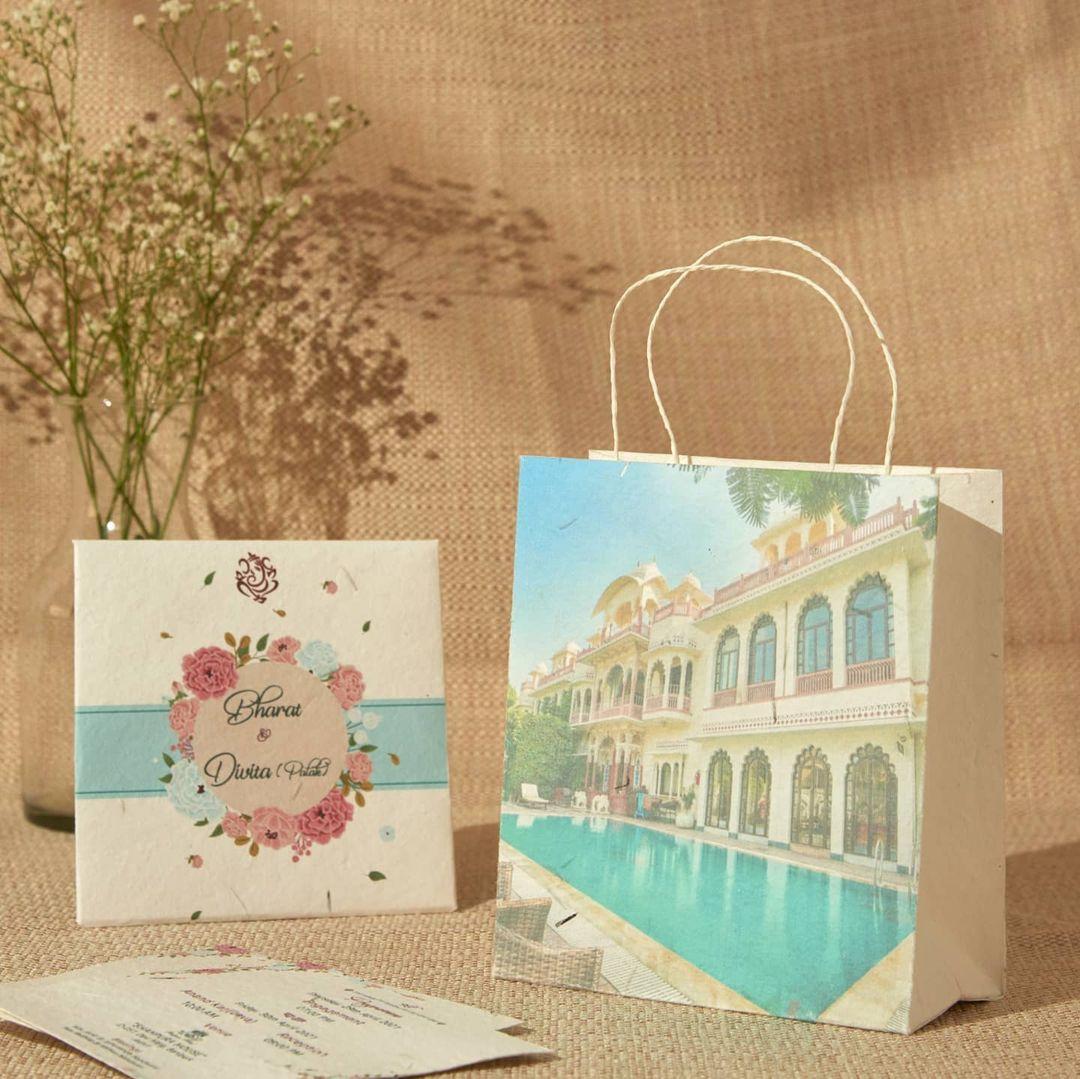 With the trend of digital invitations coming up, especially during the pandemic, Seed Paper Invites by Plantables Founder says, "I would be kidding if I don't pick digital cards here because of basic stats and also because we are getting too lazy to send out physical invites when WhatsApp e-vites are so much more convenient. But the charm of print invitations and their significance in Indian weddings is a story on its own. There will always be a certain quantity that needs to be printed, and choosing an eco-friendly material to print the cards on is becoming a popular option amongst the youth. We have had multiple such instances where the couple was only going for digital invites till they came across our website/ Instagram/ brand and decided to change track and go for plantable invitations instead. The reason was, they were trying to avoid wastage. But when they got to know about wedding cards that grow into plants, the concept sounded beautiful, and they wanted to have invites that told a story."
You can make a wedding website and send it across by mail to make it all the easier for your guests. If you send out boxed invites with favors, you can choose reusable boxes ad bags or use Seed Paper Invites by Plantables wedding cards personalized with seeds.
Also Read: From Plantable to Hand-painted, FAB Wedding Invitation Trends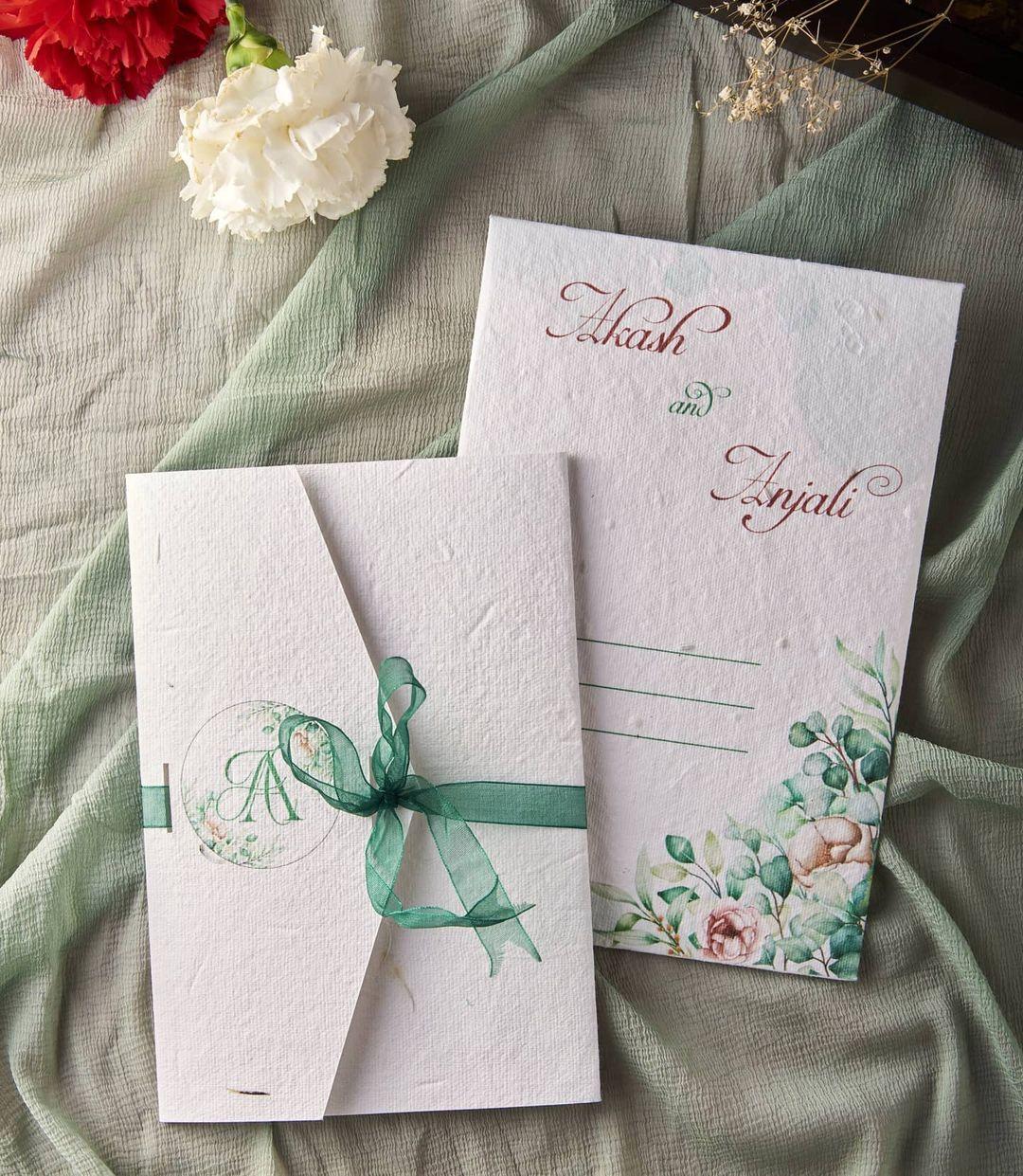 Garima Capoor concludes on an informative note saying, "A major deterrent we often imagine in this genre is the limited or niche customer base for sustainable services and product offerings. That this being a forte of the few, not too mainstream, not too flashy or grandiose. Sustainability, for some reason, still stands for austere and serious and dull and not too marriage friendly. This is not true. Sustainability can be pretty and quirky, and interesting. It is what we make it. And the customer base is increasing. The awareness and the shift towards conscious practices are very, very apparent. You will find a way if you have the intent, and the people who want to find you will also do. We need more and more service providers offering sustainable alternatives and options to make this truly mainstream. Not only is this interesting, but it is also, quite frankly, a very critical need of the hour. As makers and manufacturers, we must provide eco-conscious options fit for all pockets and tastes to enable society to make the switch. It's kinda now or never."
Also Read: Go Green! Eco-Friendly Wedding Reception Ideas That Are Also Smart and Hip!
FYI: Another fine step towards an eco-conscious wedding is wearing a heritage outfit or jewellery inherited from your mother, grandmother, or maybe your sister too! Grooms can opt for their fathers or brothers. It is also a wonderful way to celebrate your roots! ❤️
If you have yet to plan your wedding or are planning your wedding now, you can always do your bit for the world by opting for an eco-friendly green wedding and making a lot of difference. Tell us about your green wedding ideas in the comments below!
Read More -
Mehndi Design | Proposal Lines | Simple Finger Mehndi Design | Arabic Mehndi Design | Propose Day Quotes for Boyfriend | Wedding Anniversary Wishes for Sister | Change Aadhar Card Name after Marriage | Tamil Wedding Calendar | Simple Mehndi Design | Pre Wedding Quotes | Engagement Anniversary Wishes | Funny Wedding Wishes for Bestfriend | Blouse Design | Rangoli Design | First Night Tips for Bride | Wedding Anniversary Wishes