From Plantable to Hand-painted, FAB Wedding Invitation Trends
Wedding invites are no more just a piece of paper with information, they're a whole damn mood. So, stop compromising on your wedding cards and check out these crazy trends!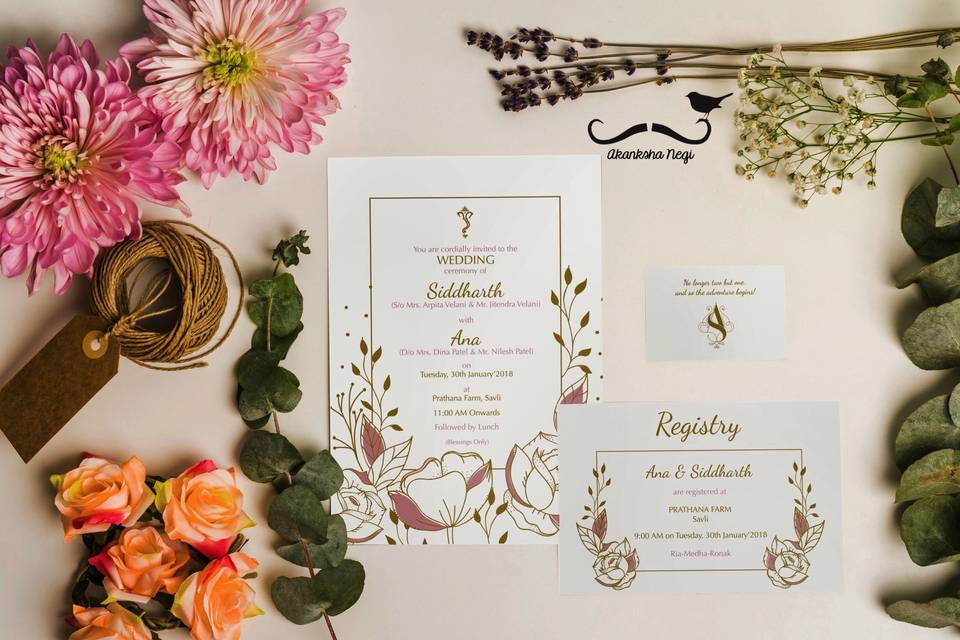 It's raining wedding trends and what's super exciting to know is that no matter how big or small of a wedding element it may be, it has risen the bars high for all the upcoming weddings. Be it the bridal trends or decor trends, nothing was left untouched by creativity in 2019. Even wedding elements like the invitation cards which have limited scope of creativity too proved to set some unexpected standards in the industry, giving us reasons to have a fancy for them as much as we have for wedding lehengas.
A lot of trends were discovered in the wedding invitation scenes in 2019–from invitations that can be planted into trees to the ones that were meticulously hand-embroidered. We already like the sound of it, don't we!
So, go ahead and scroll through the most amazing and never-seen-before wedding invitation designs that were all over the place in 2019 and we wish to see more of them in 2020.
There's something for everyone in store!
Vintage Postcard-style Invites
Postcards have always been a thing of nostalgia and nothing can ever replace that. And these postcard-themed wedding invites are taking invitations to newer heights.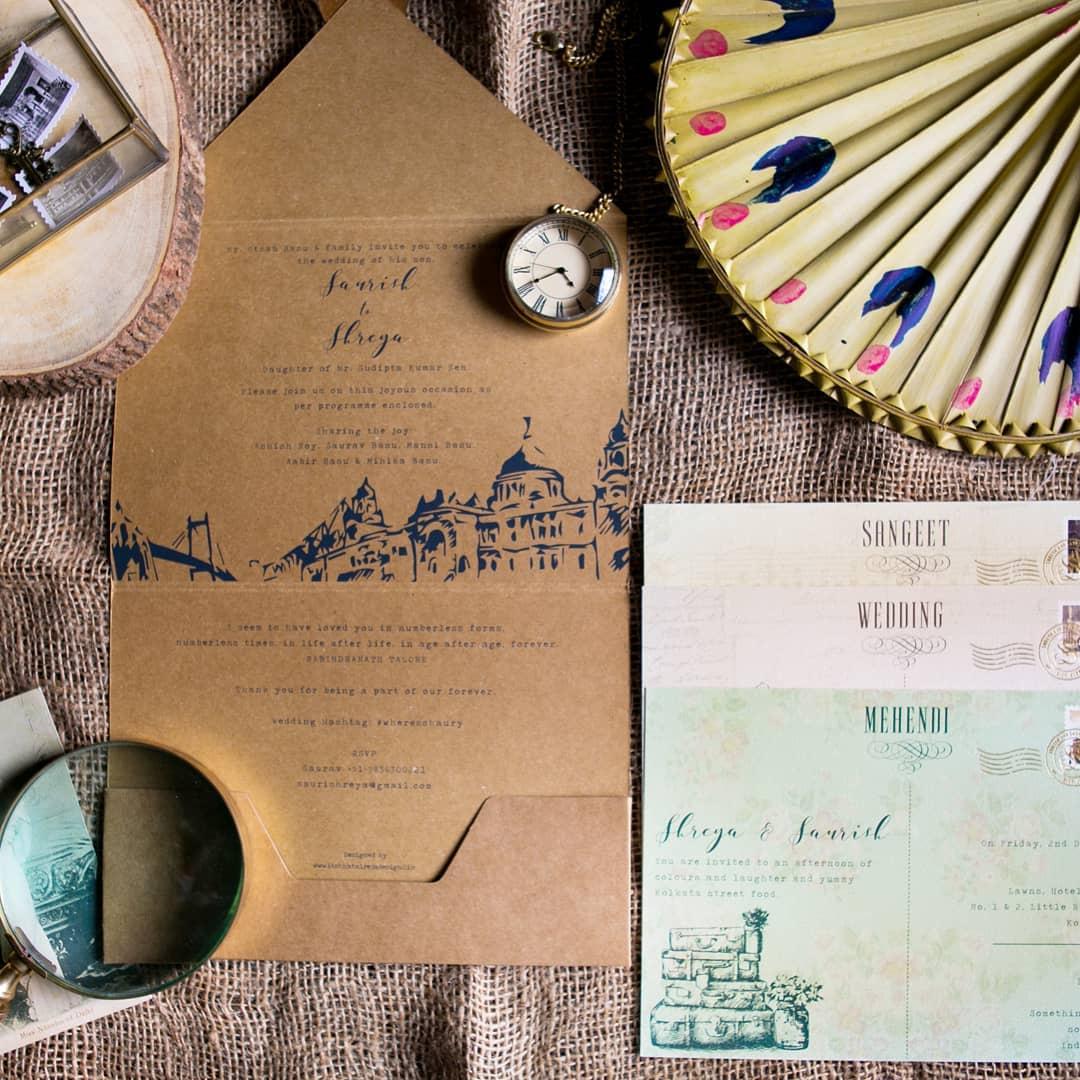 Hand Embroidered Invites
Why limit embroidery to clothes when it can so easily be a part of your wedding invites? Invitations embroidered on wooden hoops with portraits of the couple makes for such an interesting invite.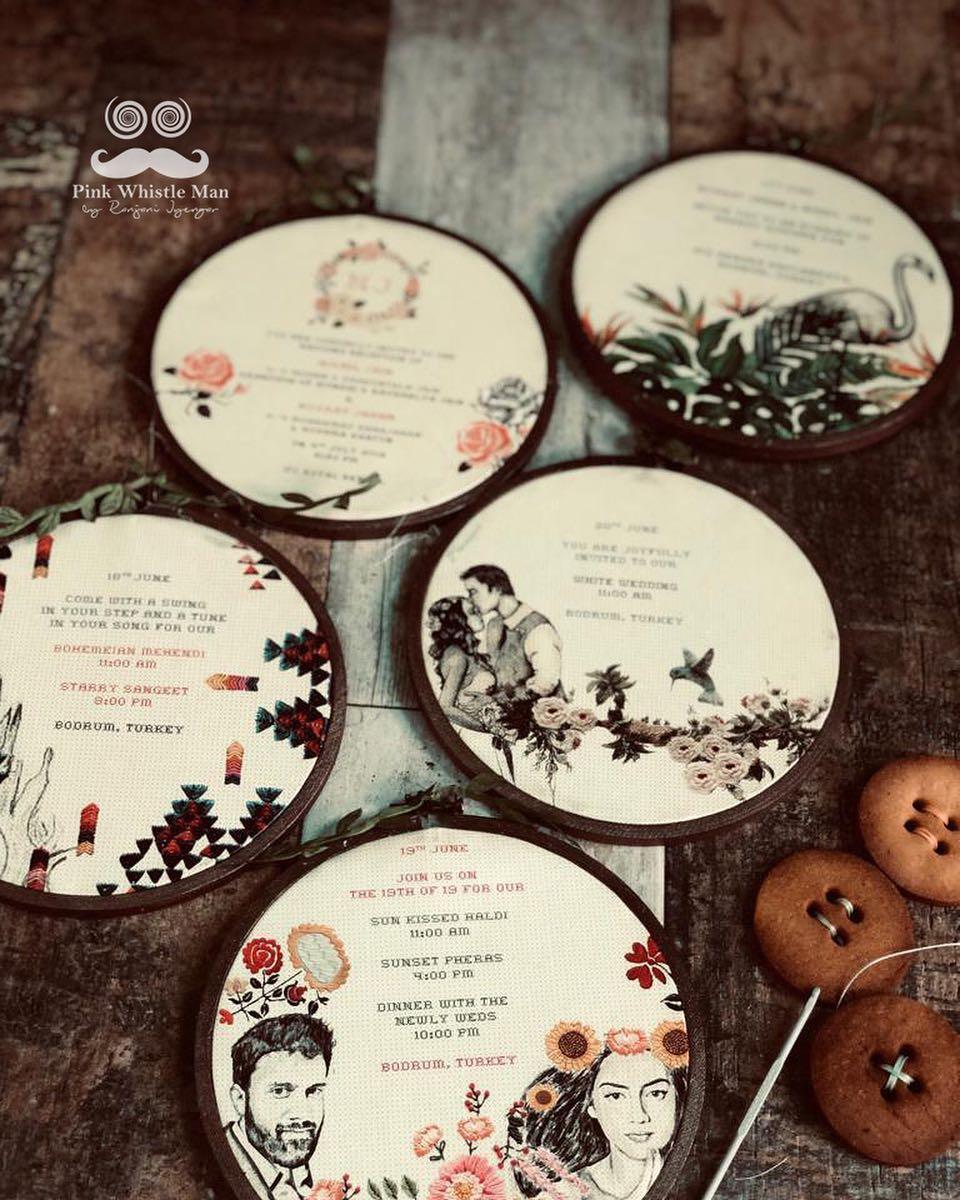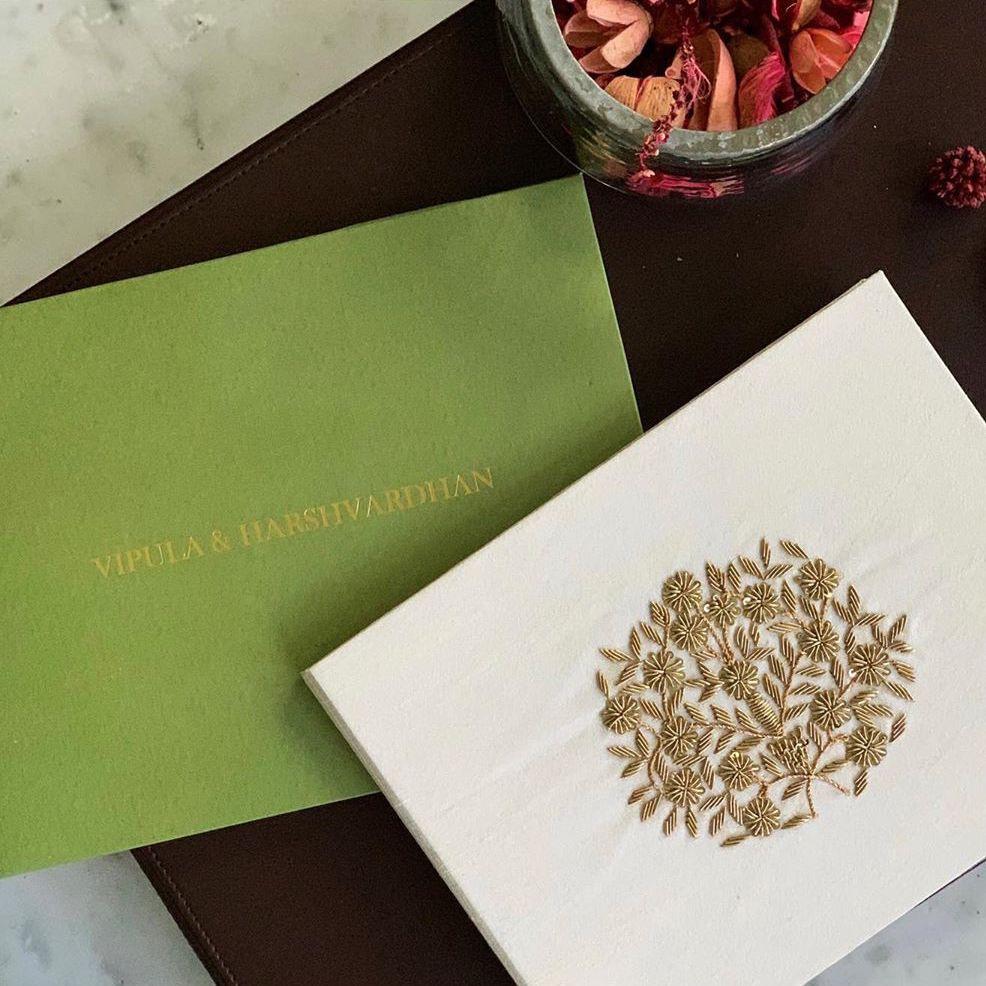 Image Courtesy: Studio13
Plantable Environment-friendly Invites
With the raging trend of eco-friendly weddings, elements like plantable invites are totally in the limelight. They don't only have an upper hand with how pretty they look but also how friendly they are on the pocket.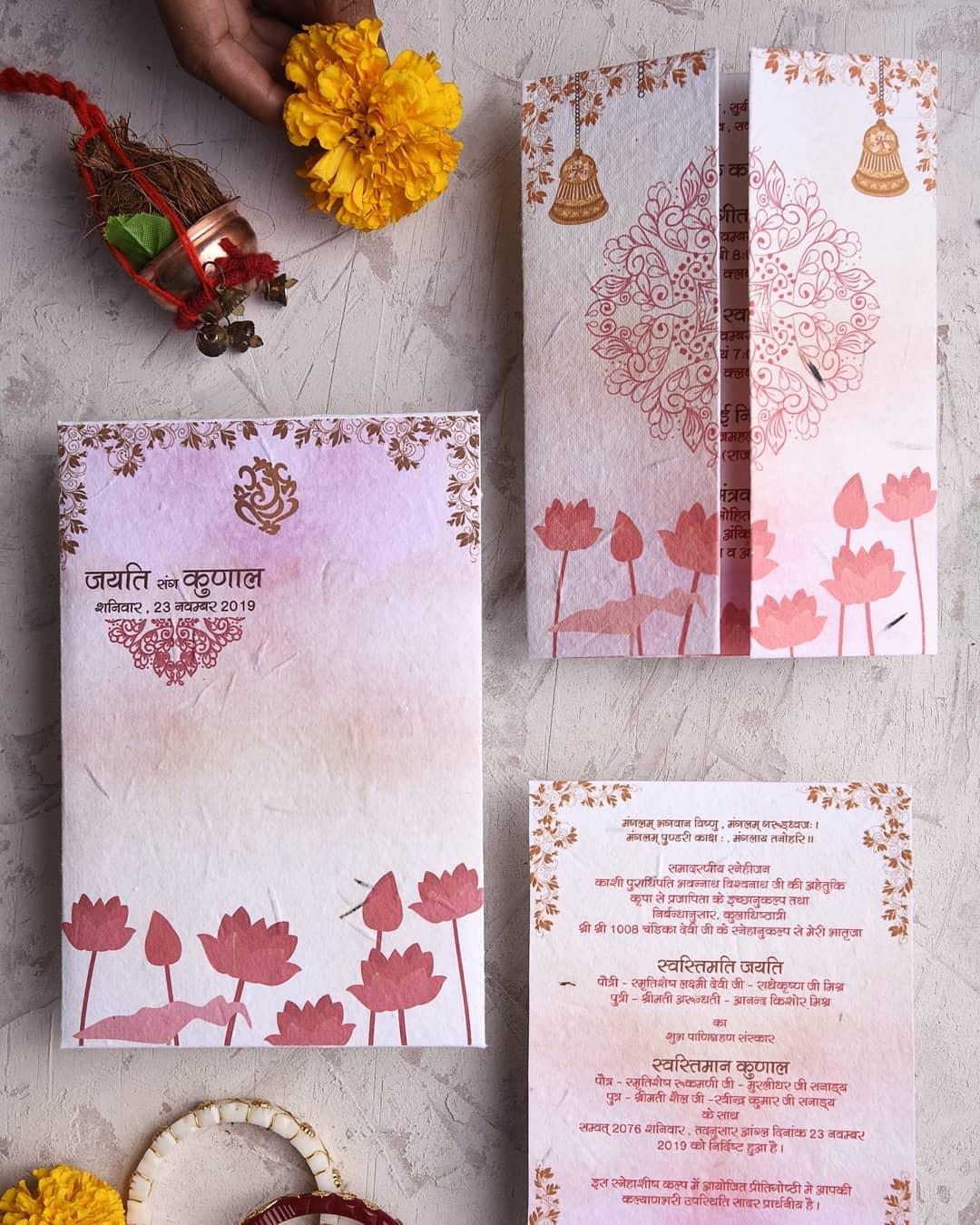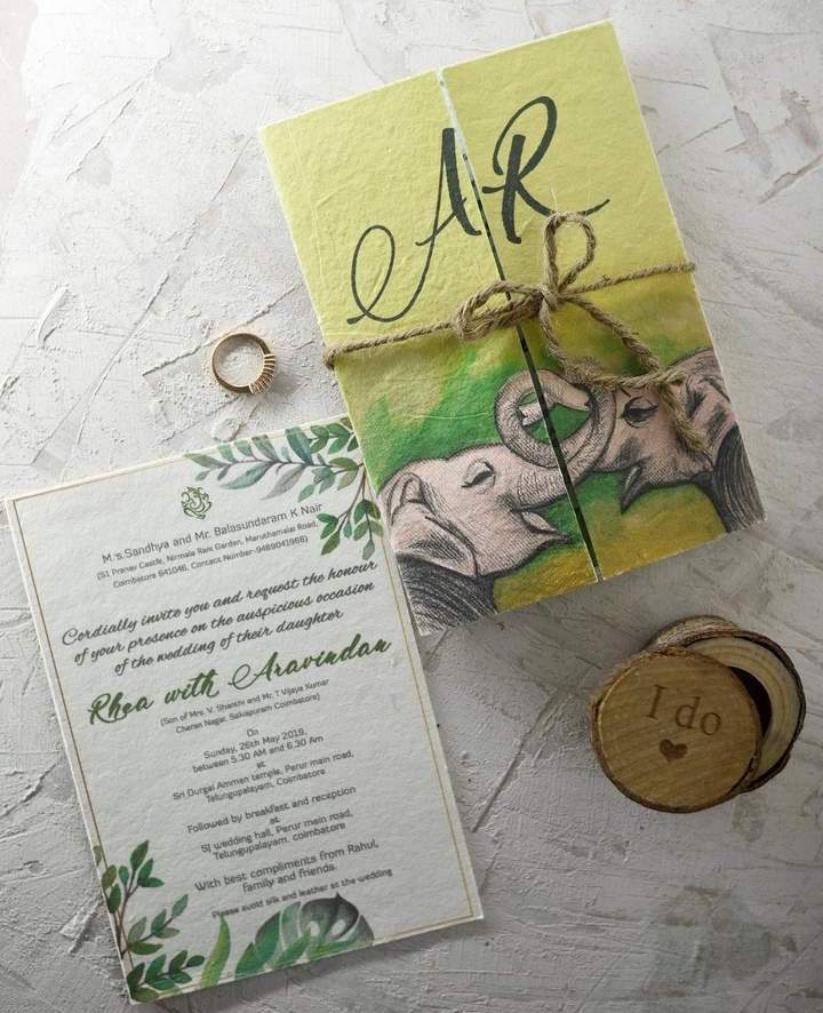 Bold & Interactive Invites
Nothing screams assi Punjabi louder than this truck-themed wedding invite. With pop colours and interactive design, this wedding invite is every Punjabi family's go-to invitation design.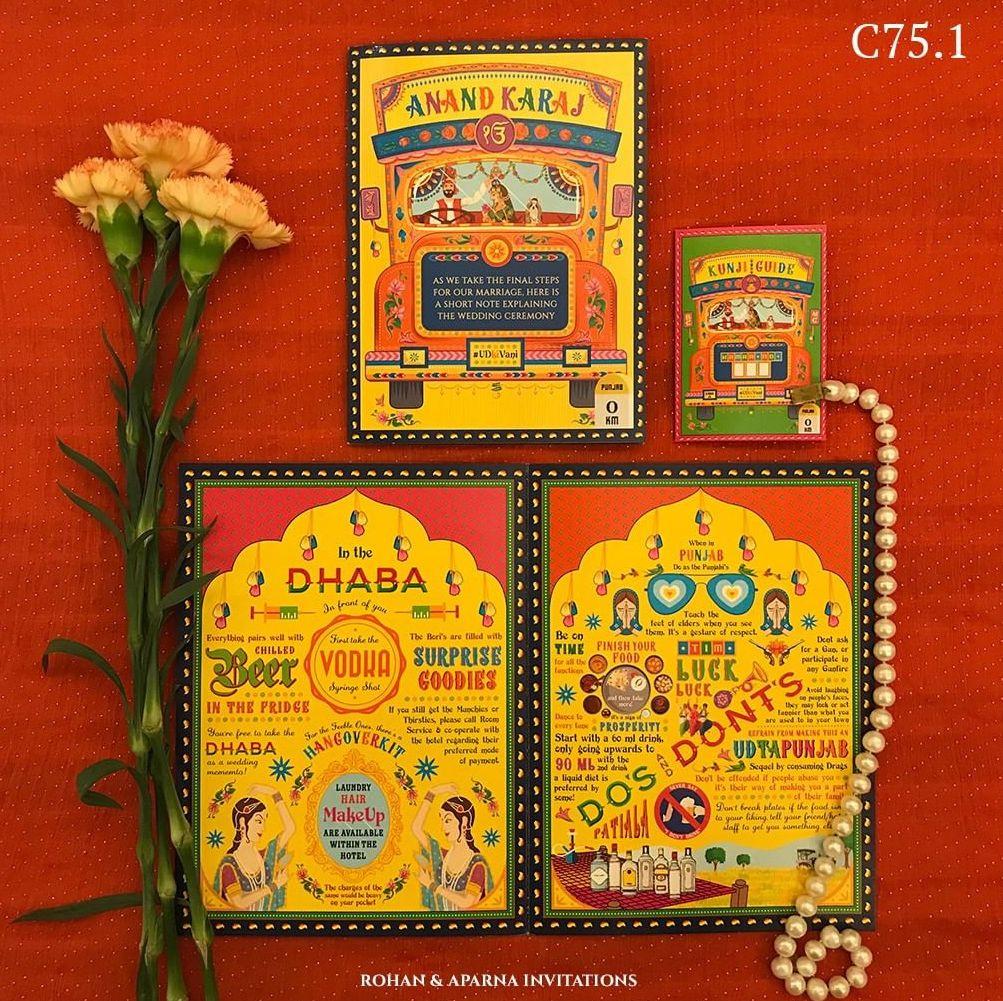 Rustic Glass Box Invites
Boho & rustic wedding themes made a lot of noise in the year 2019 for all the right reasons. They're super clean, vivacious and have a vibe of their own and so is the case with these glass box invites. You can add all the personal touches while curating these with absolutely no rules to follow.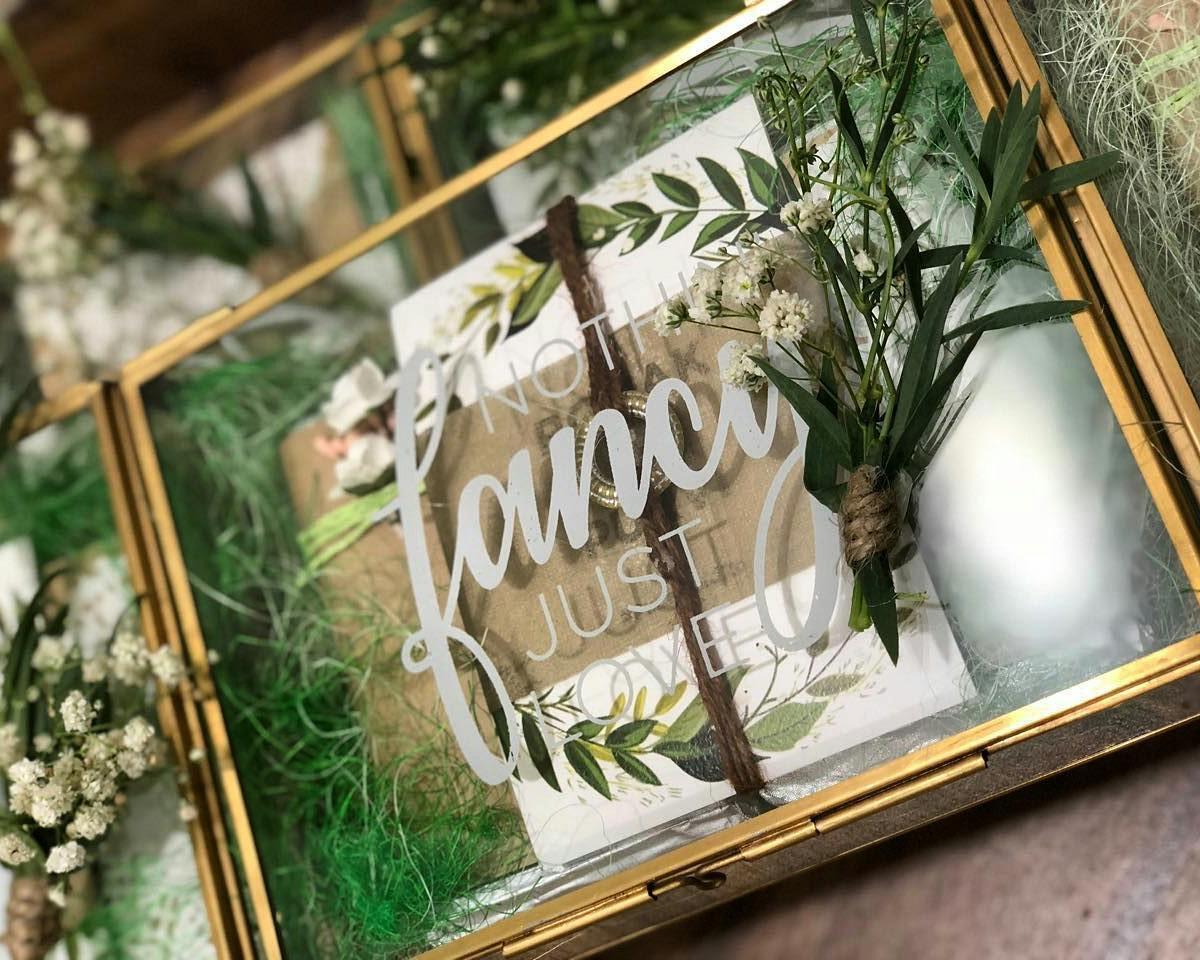 Image Courtesy: Studio Works & Co.
Hand-painted invites
Just how hand-written notes have an essence of their own, the charm of hand-painted invites is unmatchable. They depict the true beauty and ethereality of Indian wedding ceremonies and the importance marriages hold in our culture.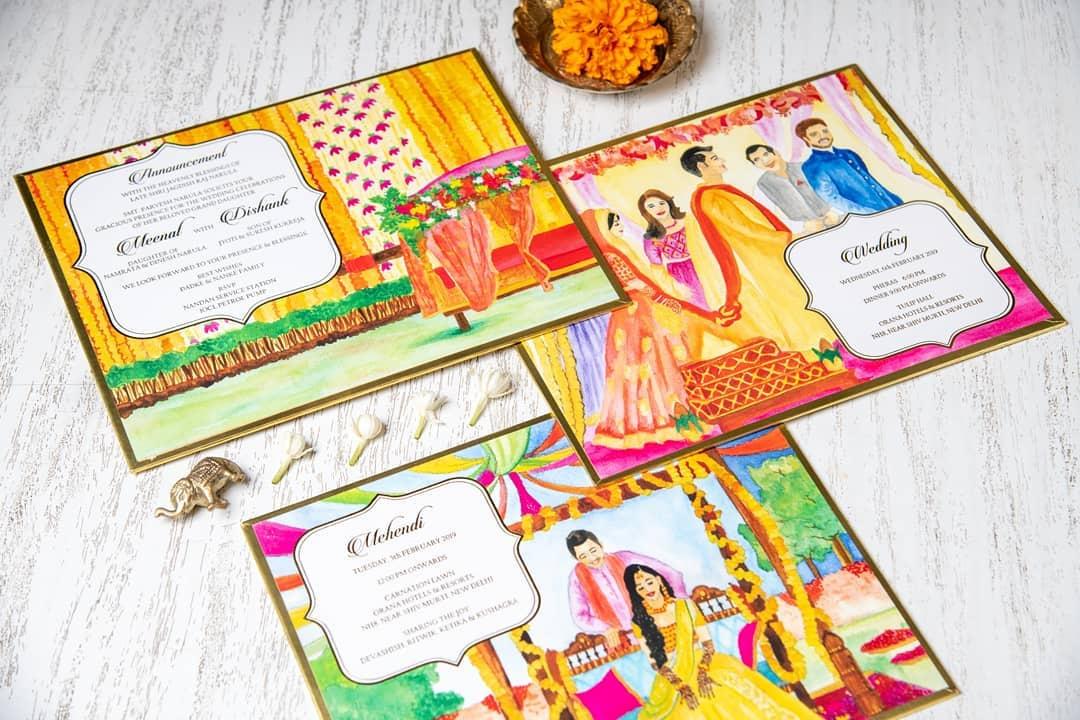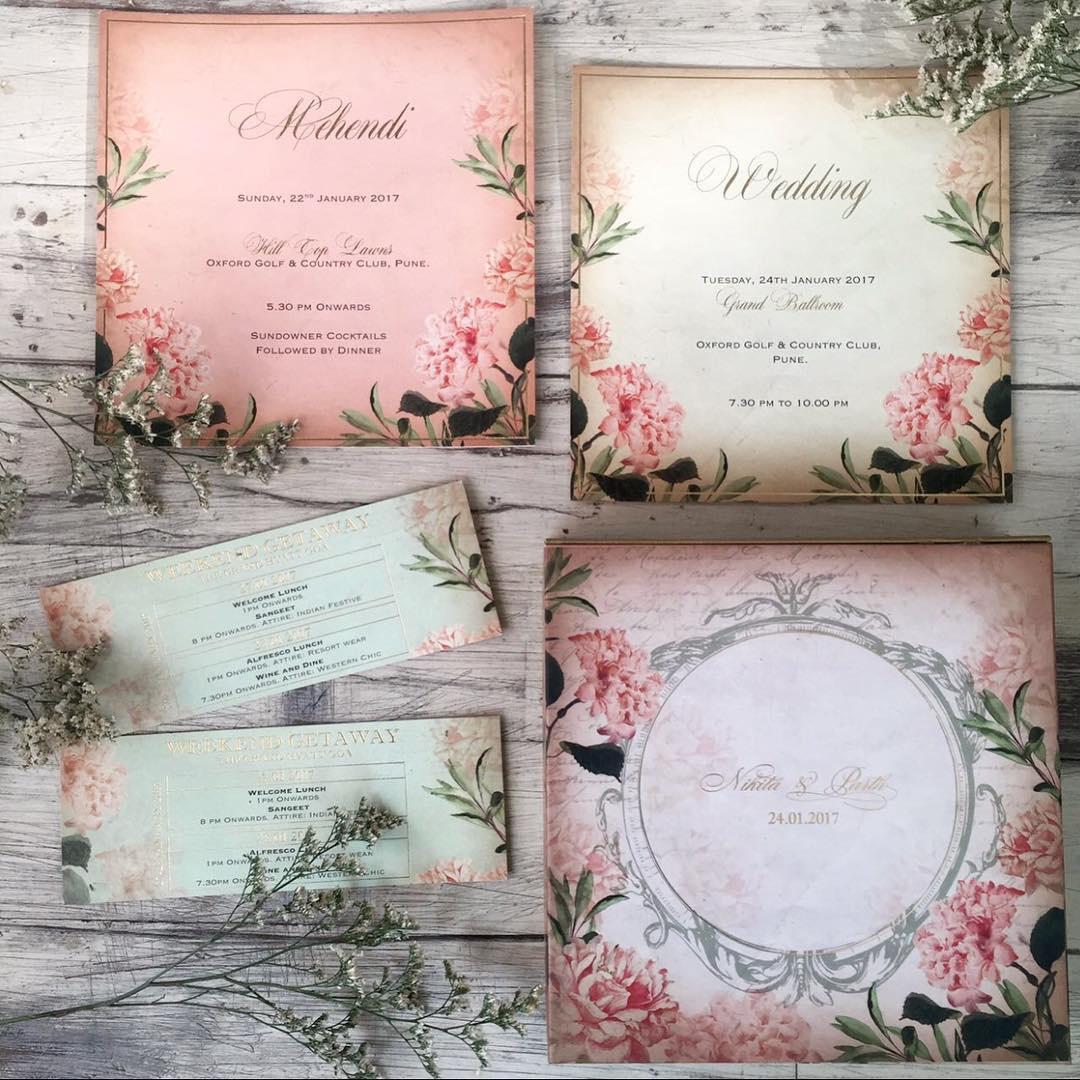 Image Courtesy: Sketch Design Studio
Brush Strokes
One of the latest and trending wedding invitation designs are the ones with brush-stroking art. They are aesthetic, edgy and super classy! If you're a big-time enthusiast of all things chic & pretty, invitations with brush stroke art are sure to tug at your heart. (They're definitely tugged at ours!)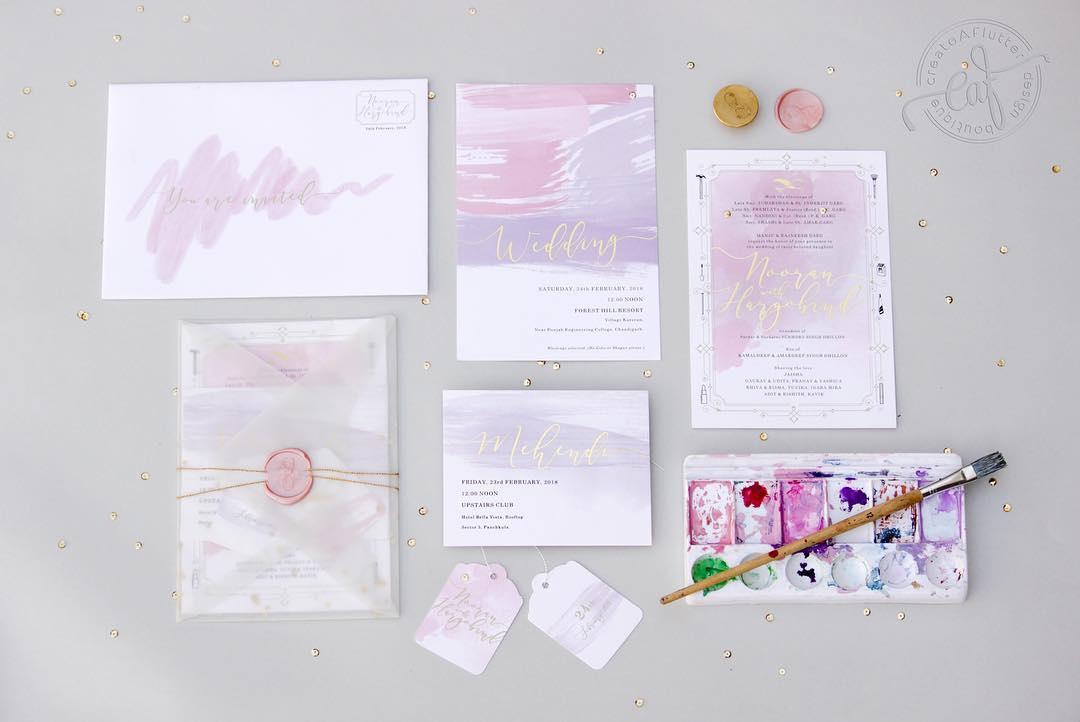 Wax Seals with Couple Initials
Move over those gold and silver stickers and flaunt these uber-cute wax seals with couple initials. Basically, everything mainstream is being replaced by elements that add an oomph factor to the oh-so-boring invites.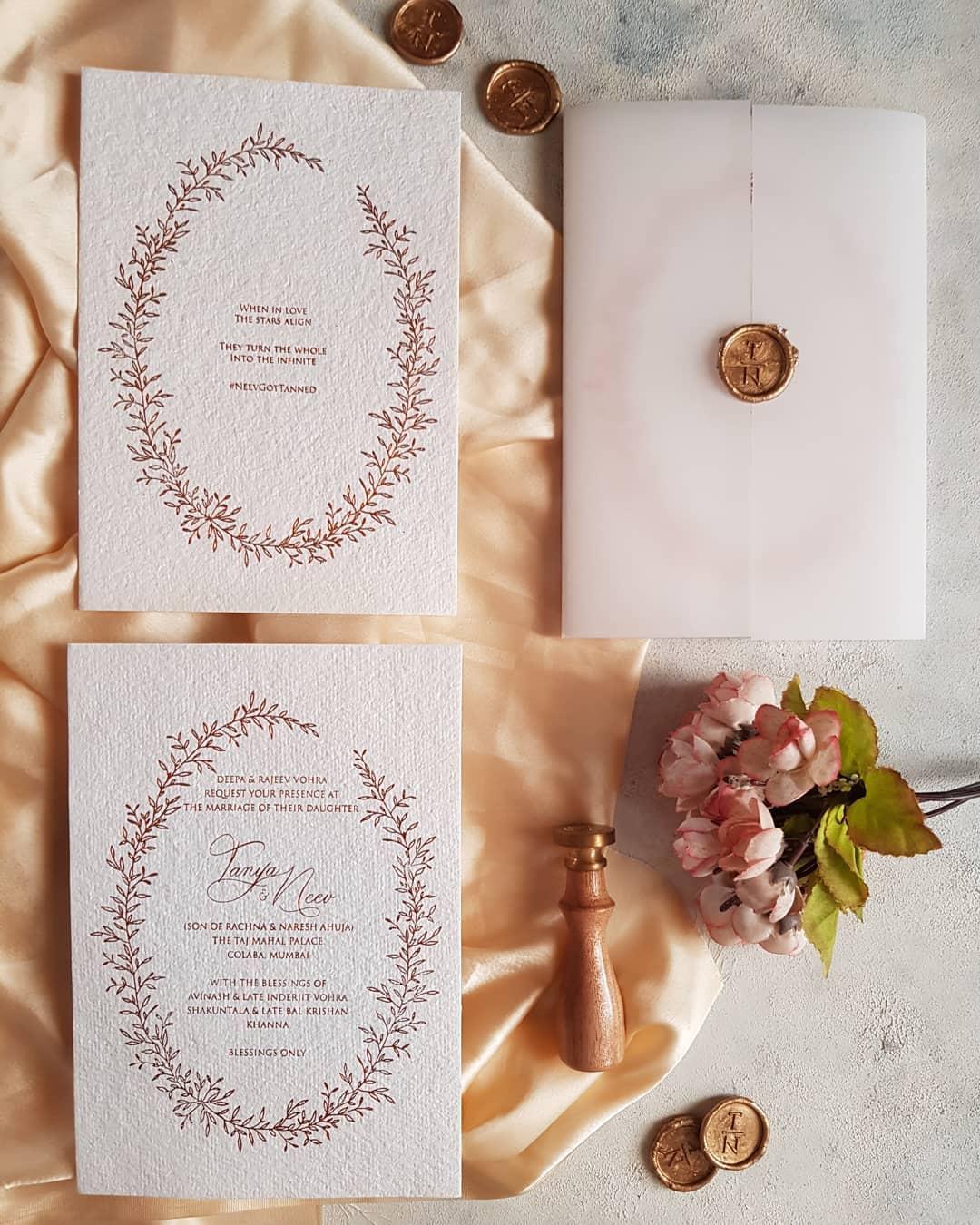 Hand-made Paper Invites
Again, hand-made everything has a beauty of its own and hand-made papers are an ultimate favourite ever since they came into existence. They give a very raw and untampered finish to the invitation cards, making it a little Hatke from the ordinary designs.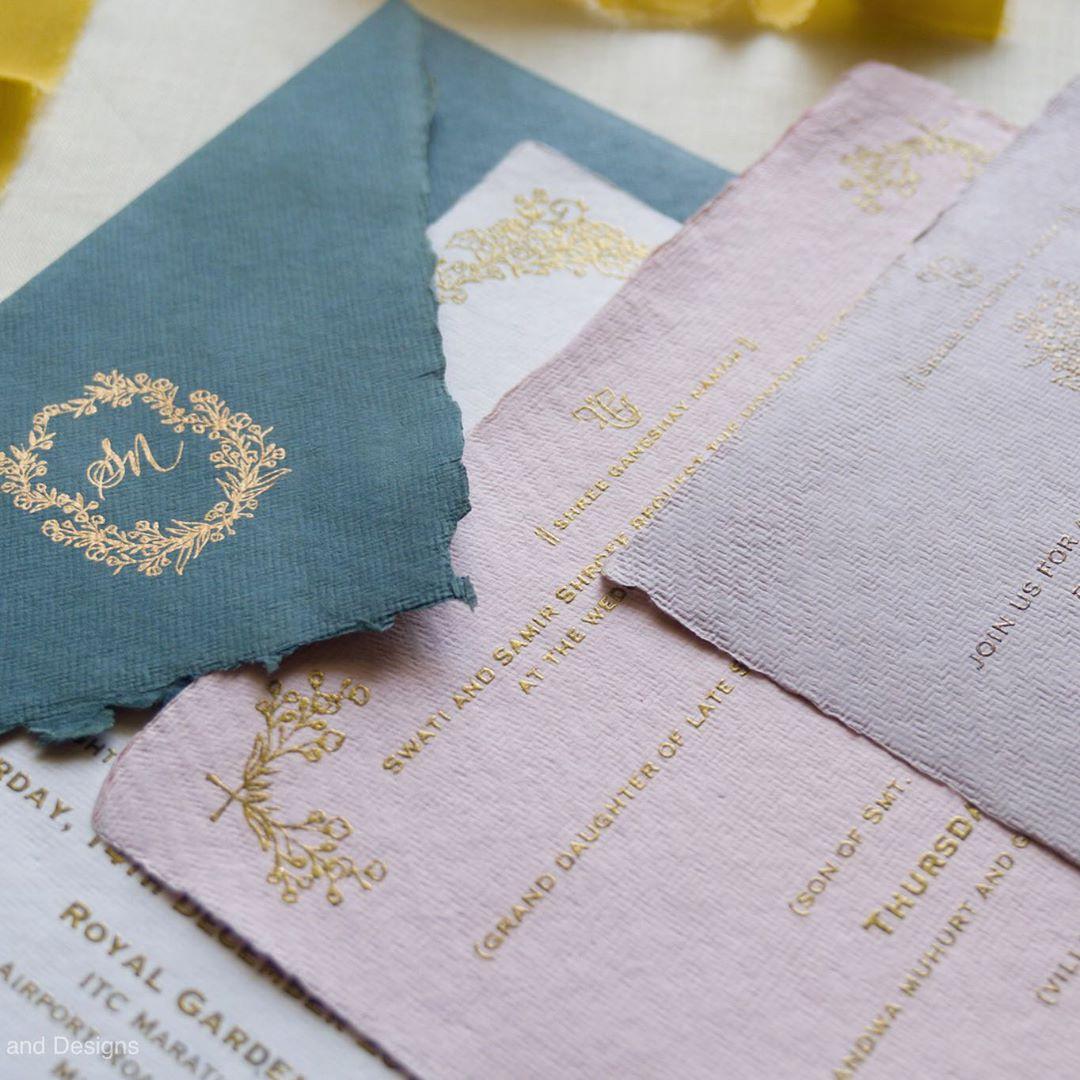 Caricature Invites
Animated and caricature invites have been flying around in the invitation space for quite some time now and there's no reason they shouldn't. They are peppy and so adorable and a perfect invite for couples who believe in never outgrowing the child within them.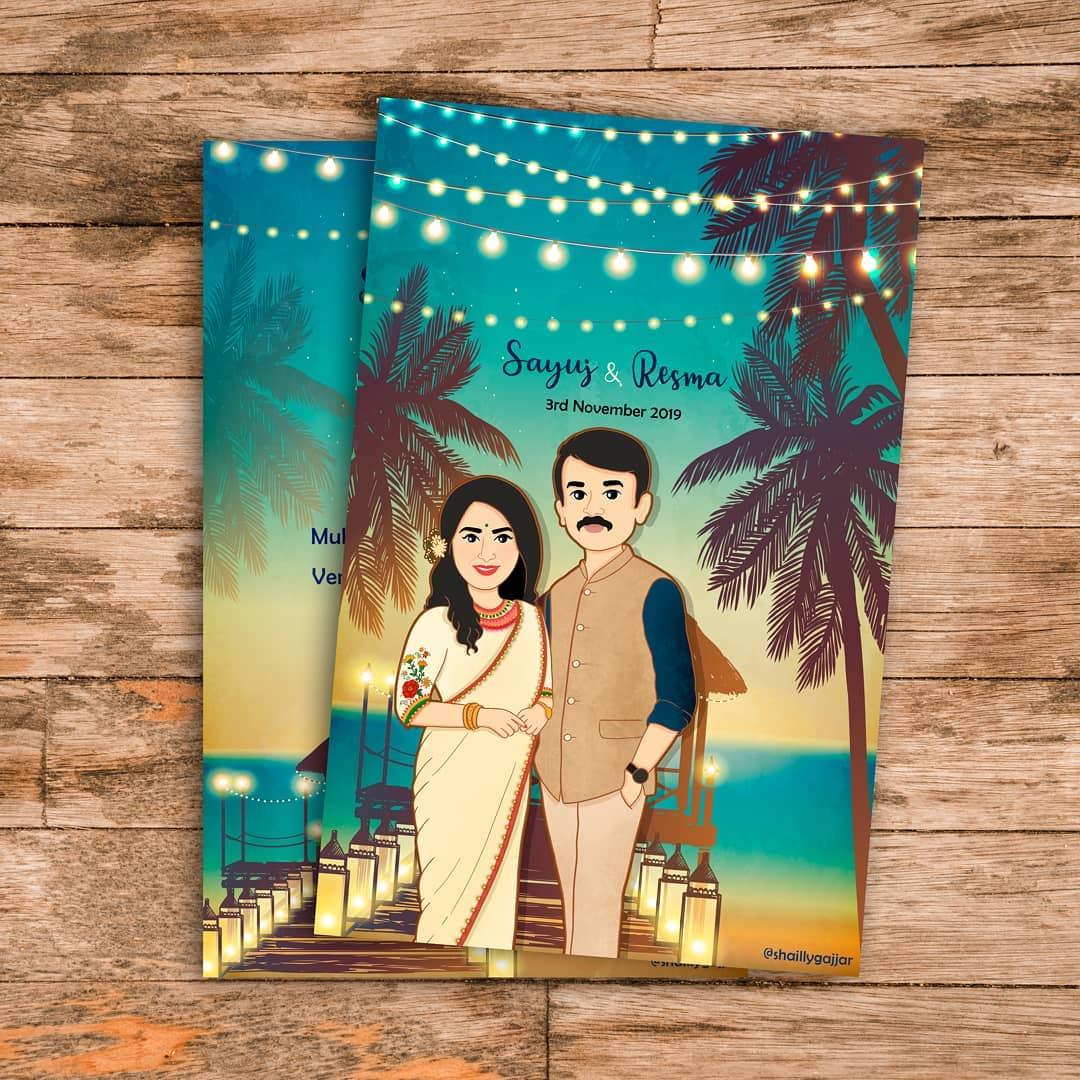 Acrylic Invites
The best thing about acrylic invites is that even if they look totes modern, they can very easily hold a traditional appeal to it by simply choosing the prints and invitation wordings.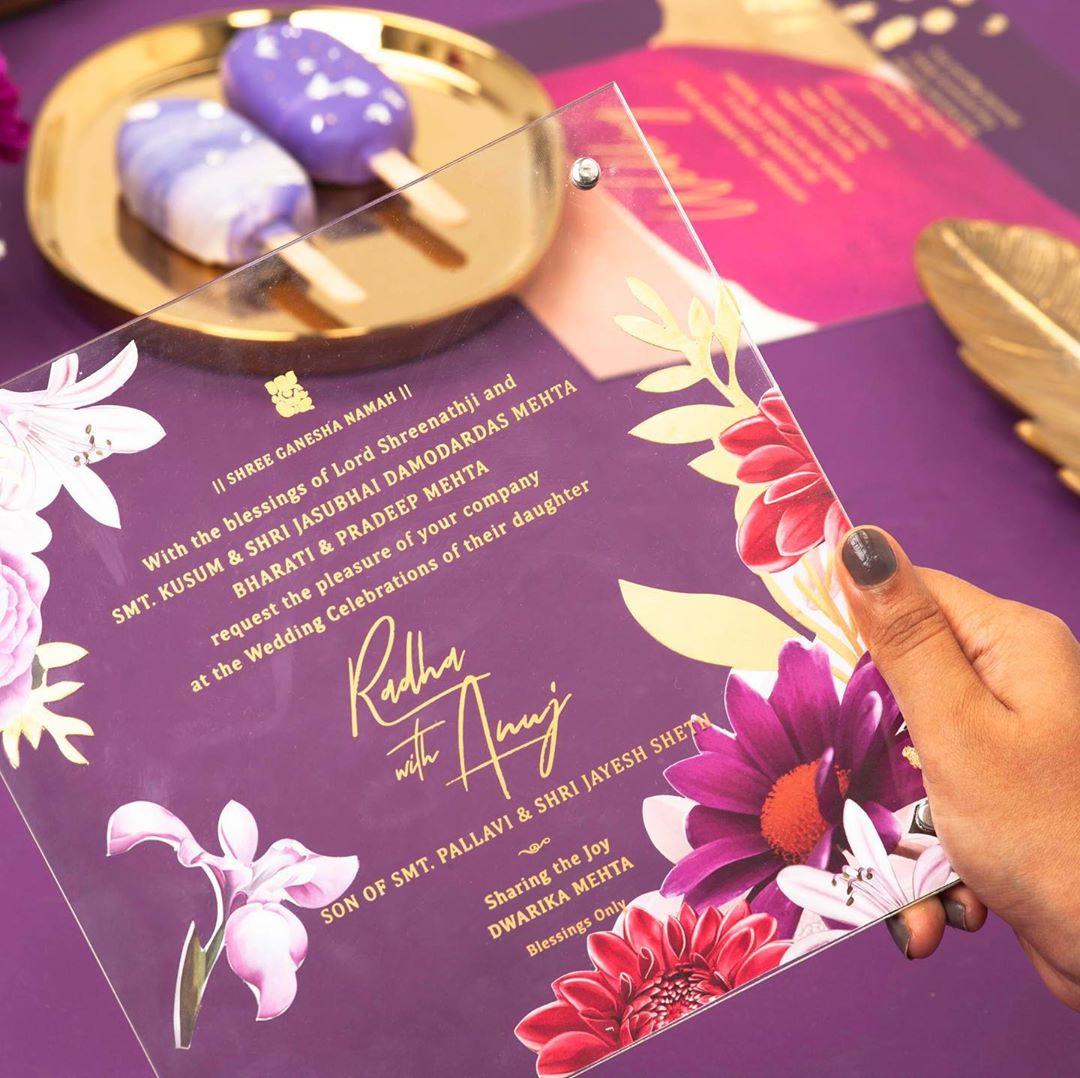 Wooden Box Invites
Wedding invites which are not only good-looking but can be reused too are becoming a favourite amongst millennial couples. These options are more thoughtful than mere invites and that's what makes them a favoured choice even though they're hard on the pocket.
That's all folks! These were some of the most-seen and loved wedding invitation designs we saw in the year 2019. You can always add a touch of personalisation to all of these designs to make it more about the couple and not merely the wedding. So, go let loose and let your creative juices flow because your wedding invites are technically the first impression of how your wedding is going to be.
Bookmark your favourite designs and hire the best wedding invitation designers in the biz to get your dream invitation created!