10 Drool-worthy Modern Indian Wedding Invitation Designs
Instead of the old and boring wedding designs, check out these 10 unique and modern Indian wedding invitations for your wedding and make it more special!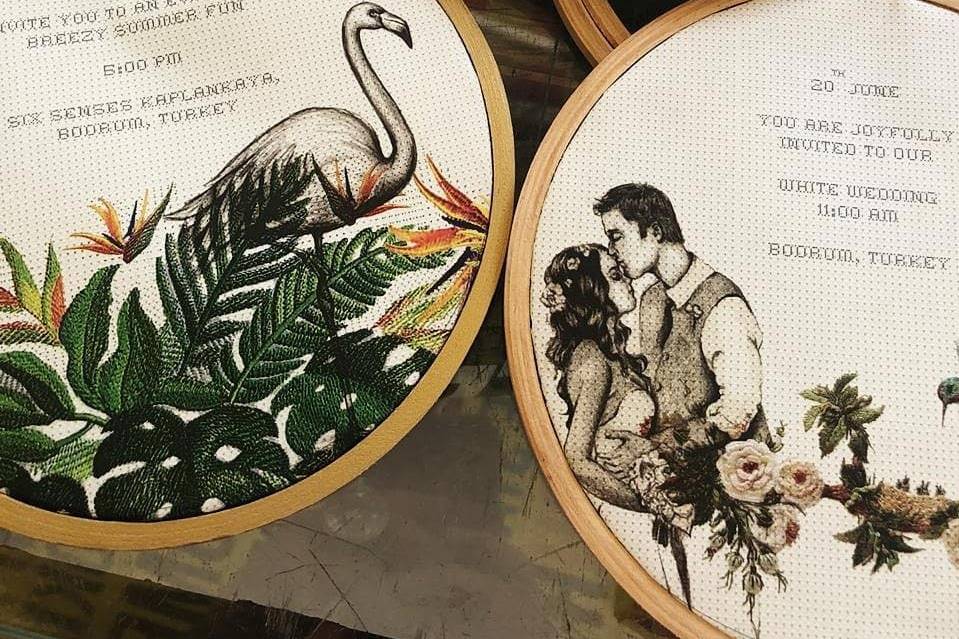 Wedding invitations are what announce to the world that you are getting married. While some will argue that an invite is simply an invite, we think wedding invitations are an essential part of a wedding. Your guests should have a sense of belonging and that is only possible if your wedding cards are personal and customised.
Every individual is different and so are his or her likes and dislikes. Some like simplicity while some like to be trendy and cool. If you belong to the latter category, you need modern wedding invitations for your wedding that represent who you are.
Here are 10 out of the box modern Indian wedding invitations that have a lot of personalities and will stun everyone by your choice as well!
A Friends inspired CD wedding invitation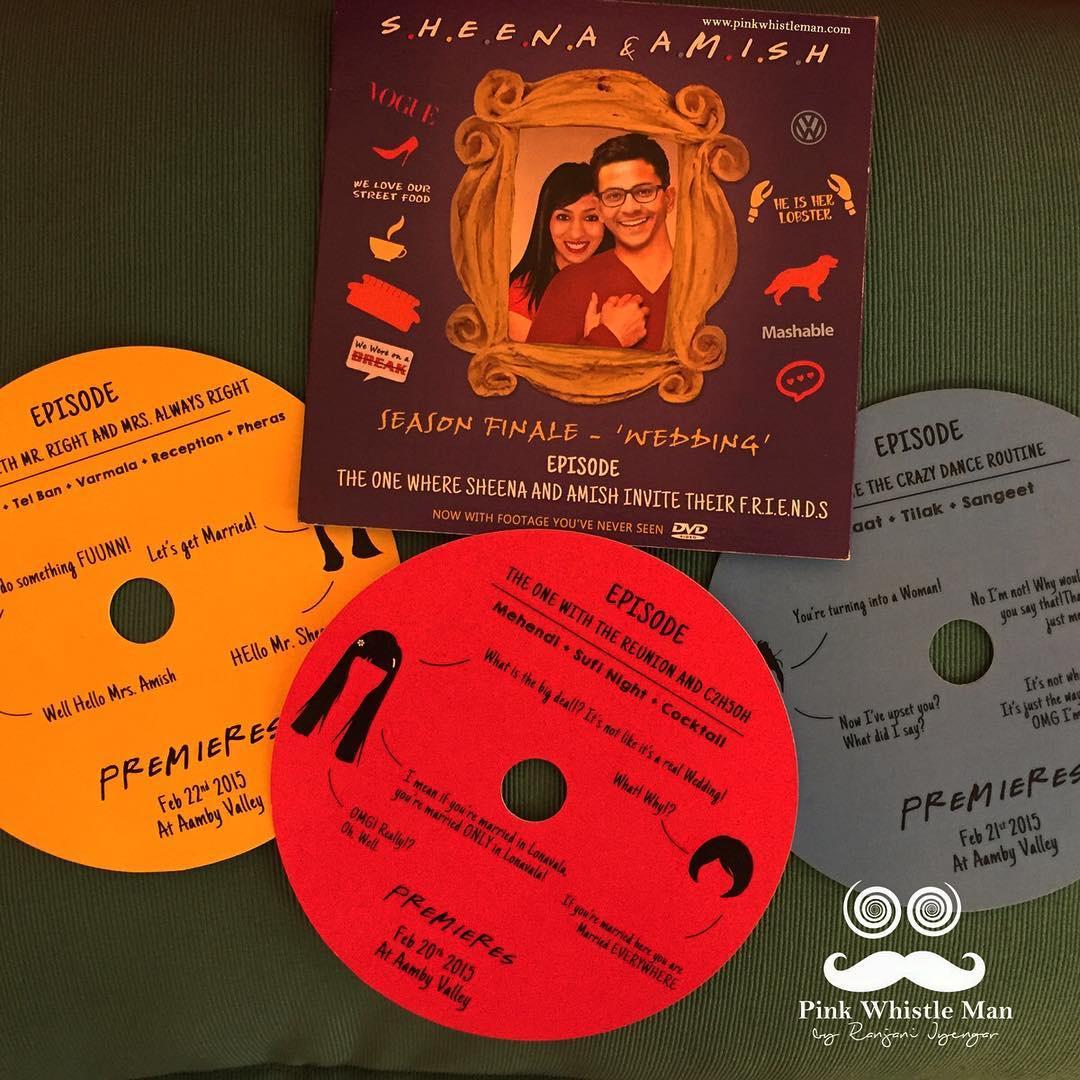 If there is one thing that will never get old, it is the show Friends. Even in 2019, 16 years after the show went off air, it is still very much relevant. This Friends inspired wedding invitation card with CDs is as trendy as it can get. If you are also looking for modern Indian wedding invitations with references from your favourite sitcom, this is a fun one!
A wedding box of cloth invitations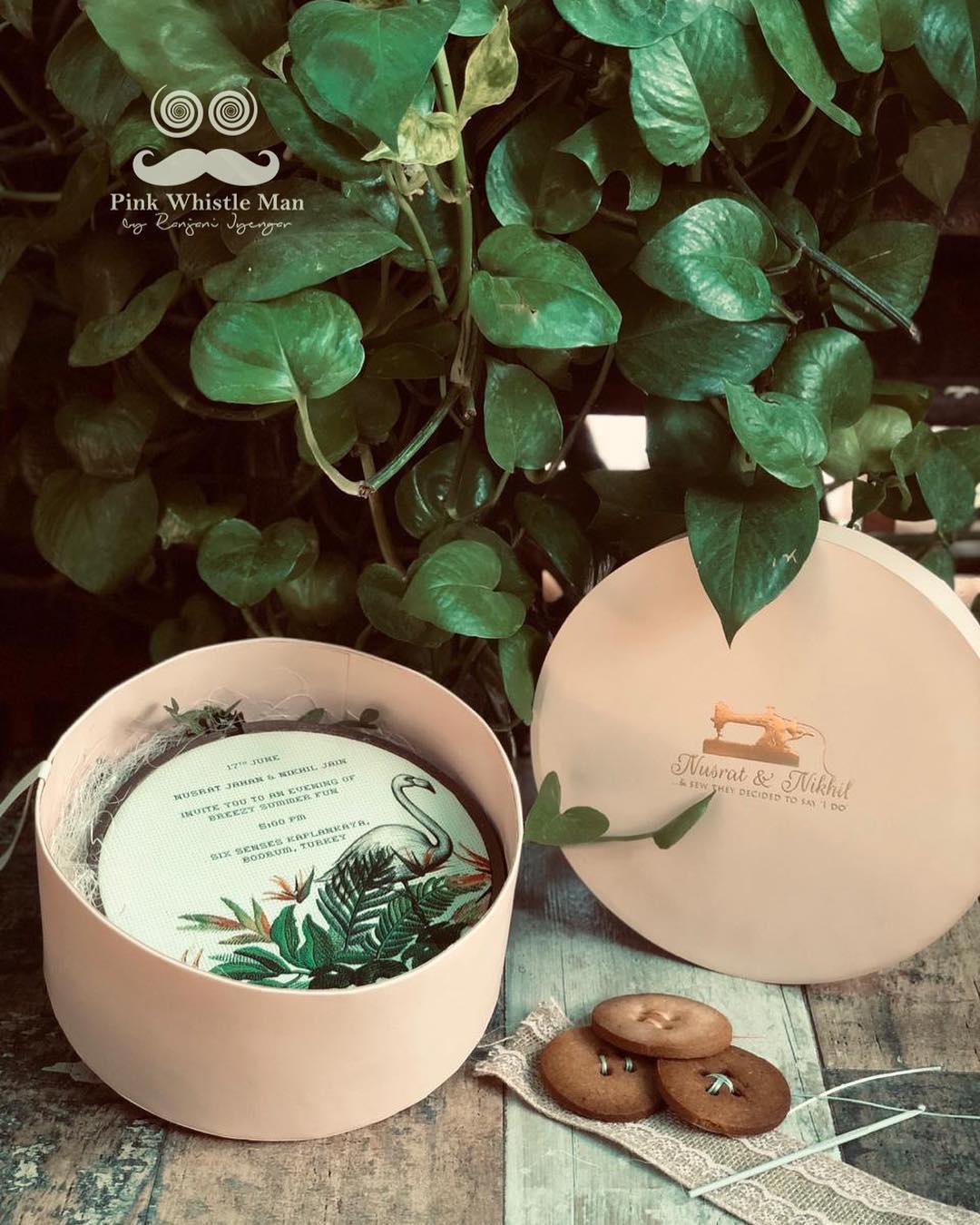 This wedding invitation has a story behind it. It is for a couple who wanted to blend their lives and make some beautiful out of it. Inside the pretty box, the invitations are handwoven on a cloth. The design represents the groom's saree business and the bride's passion for the environment. If you also have something to say, you can design your own modern Indian wedding invitations this way!
A novel inspired wedding invitation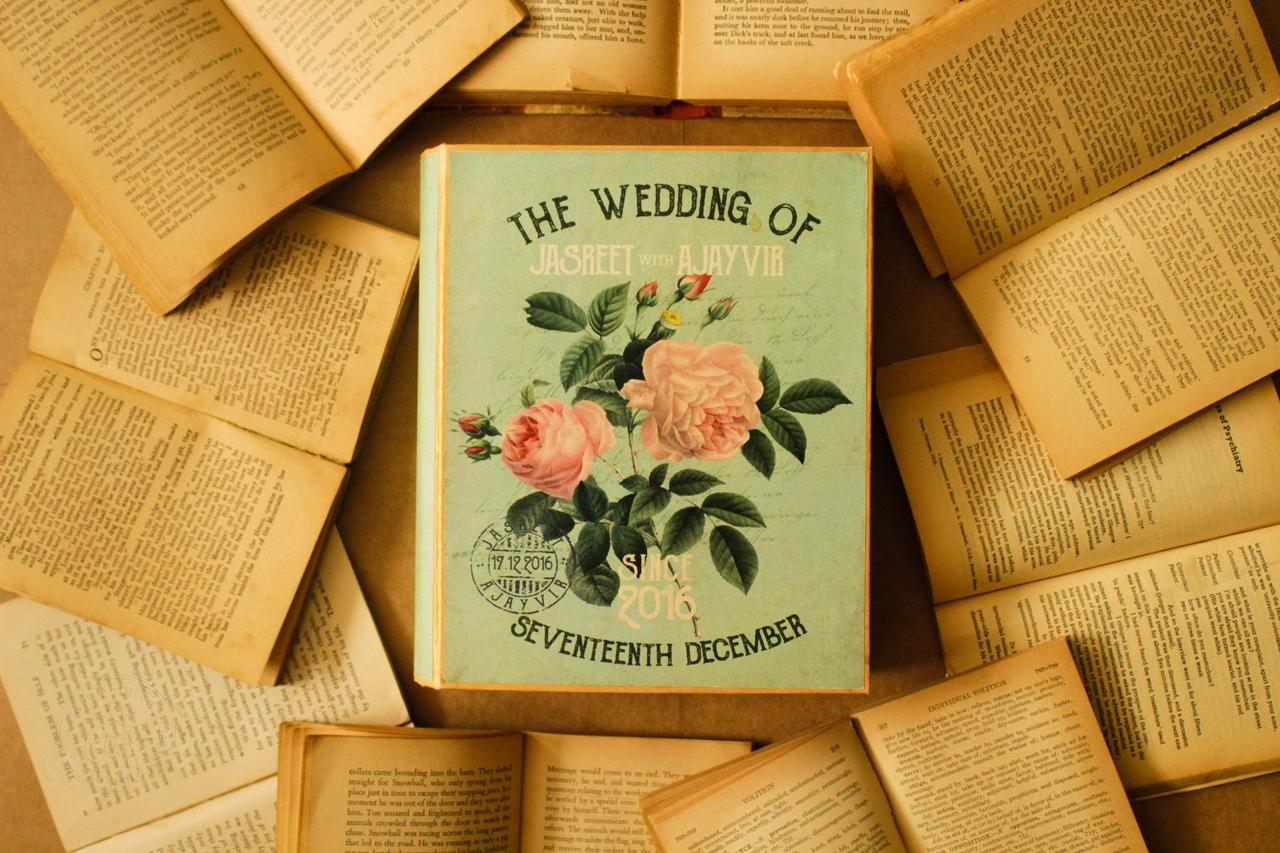 If a modern Indian wedding invitations gallery did not have a novel inspired invite, it would be quite disappointing for all book-lovers (a.k.a literally everyone)! Get something like this if you've pledged your allegiance to the
A healthy invitation chart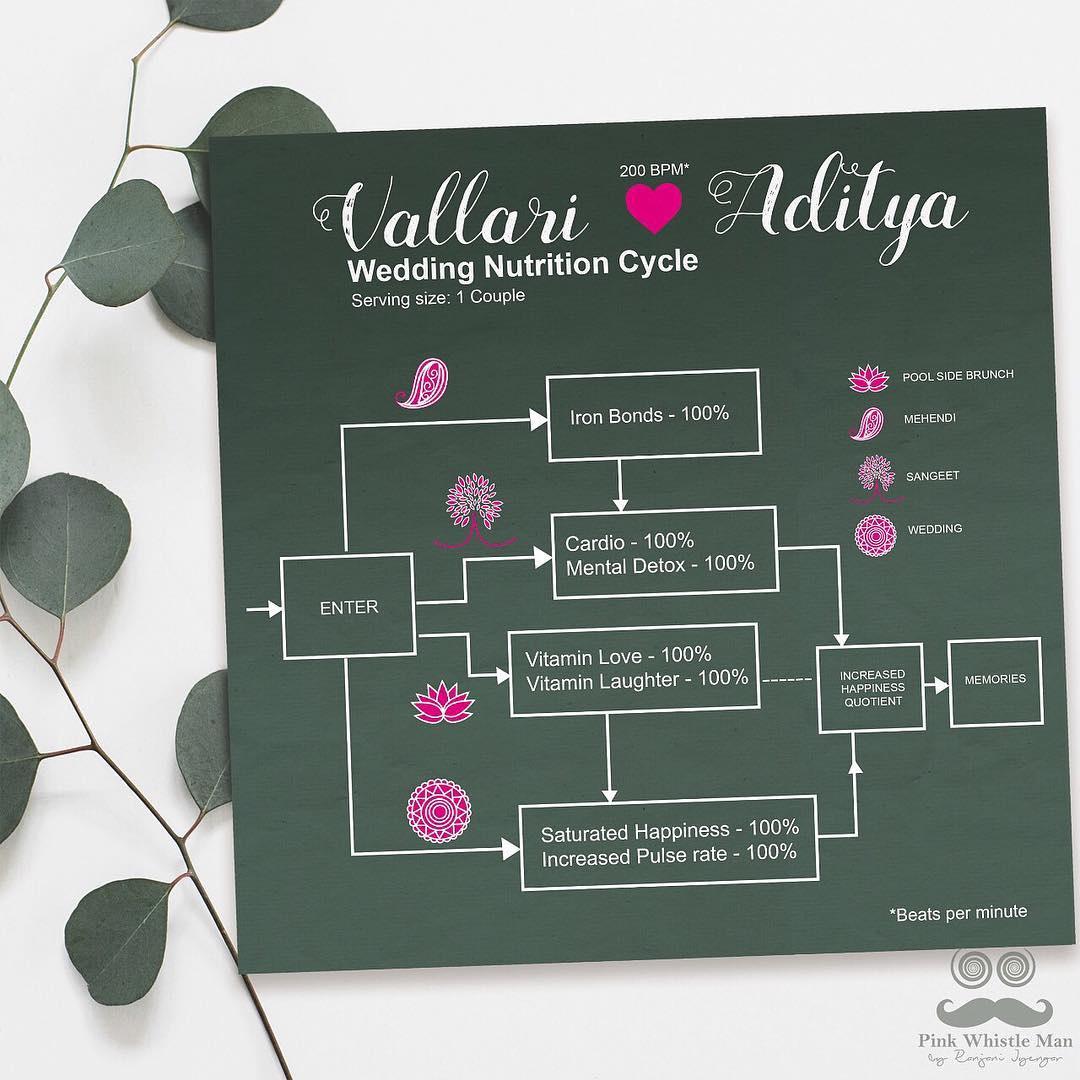 Health and nutrition have taken the top spots of everyone's priority list. If you are a health freak, you can channel it and make a fun and very romantic wedding invitation. Also, if you have settled on a colour scheme for the wedding, you can design your modern Indian wedding invitations in the same colours.
The 'wanted' wedding invitation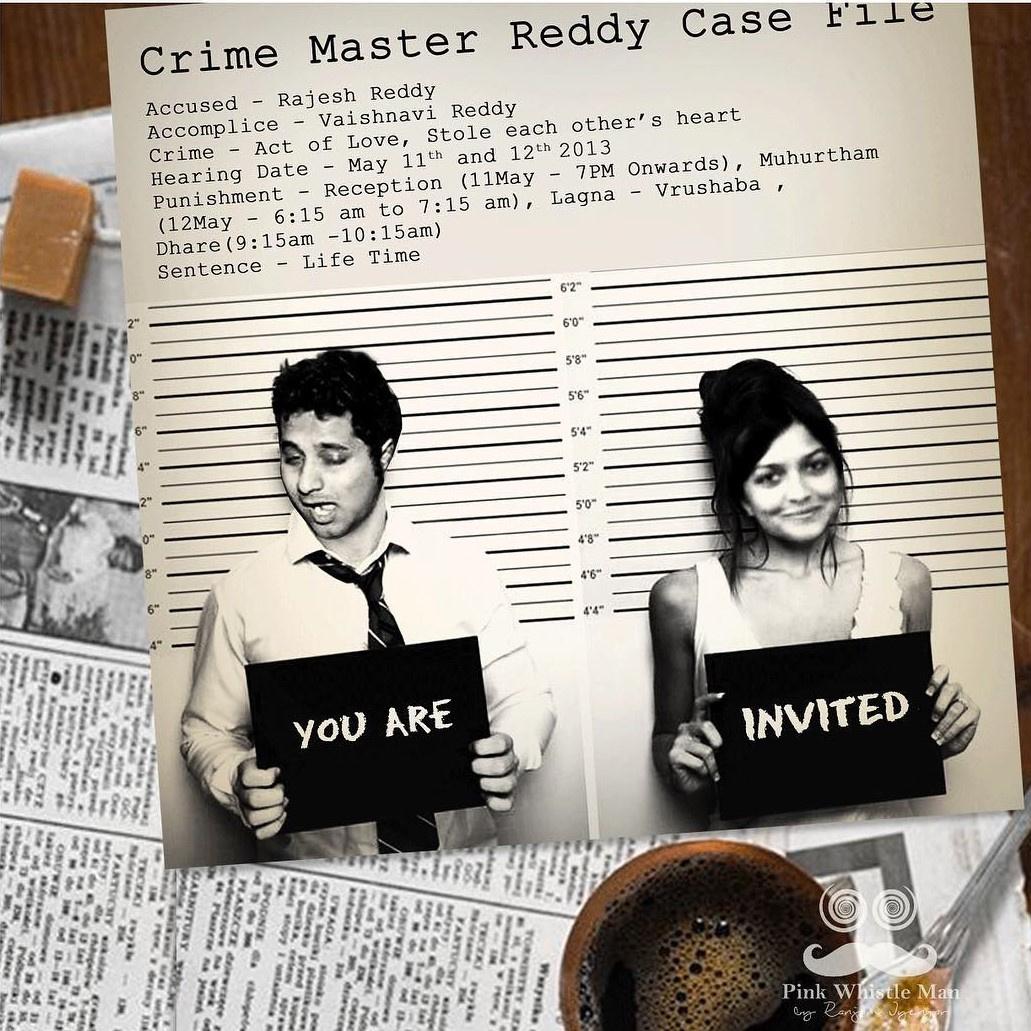 Can these modern Indian wedding invitations get any cooler? No! This charge sheet wedding invitation is one of its kind. If you love this idea just as much as we do, it might just be perfect for your own wedding as well!
A crossword wedding card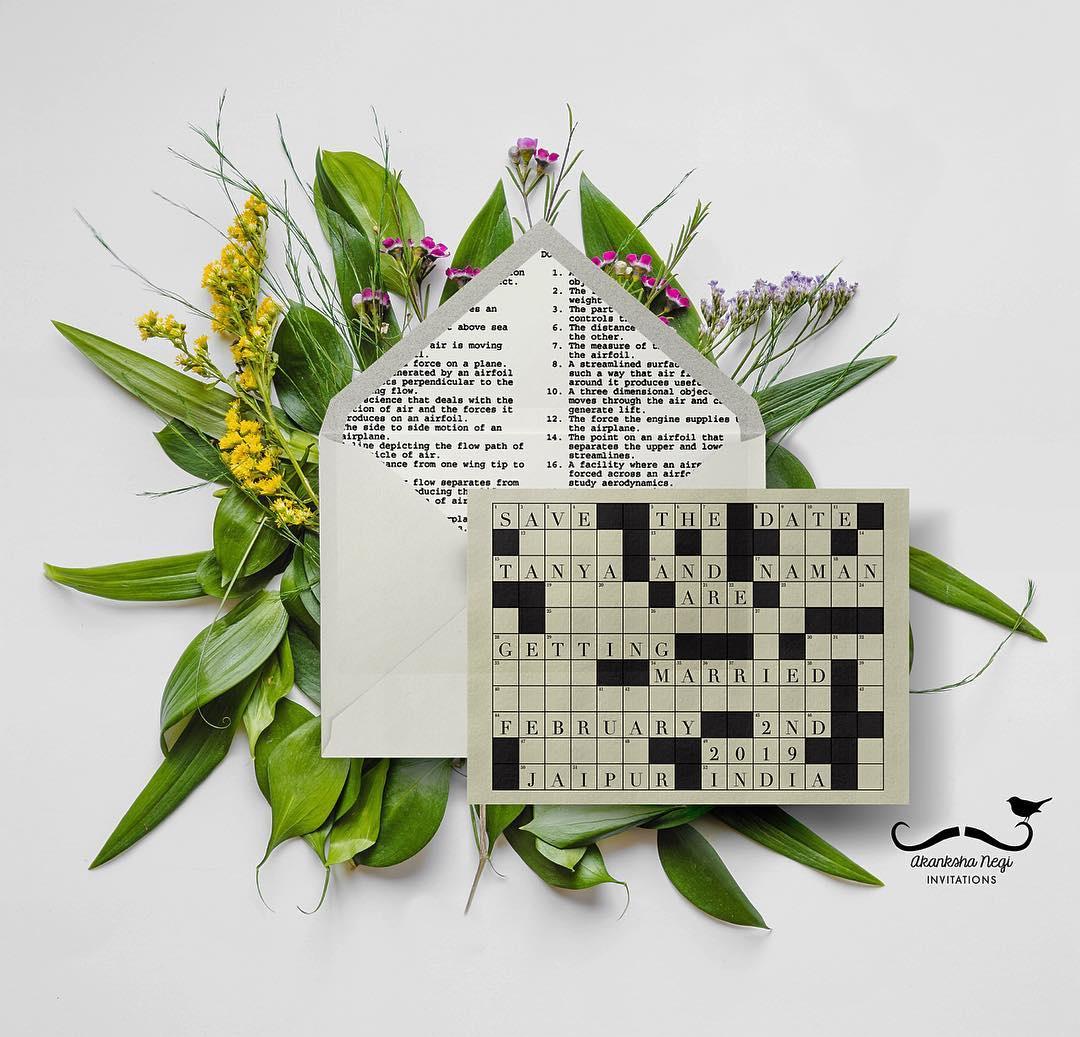 Are you a crossword nerd? Is your partner one? If yes, then this wedding invitation is perfect for you. Just like the cloth one, it represents a big part of who you are. You can make it as funny as possible and give all your guests a laugh. There is nothing more gratifying than making a person laugh! Don't you agree?
A beach-inspired card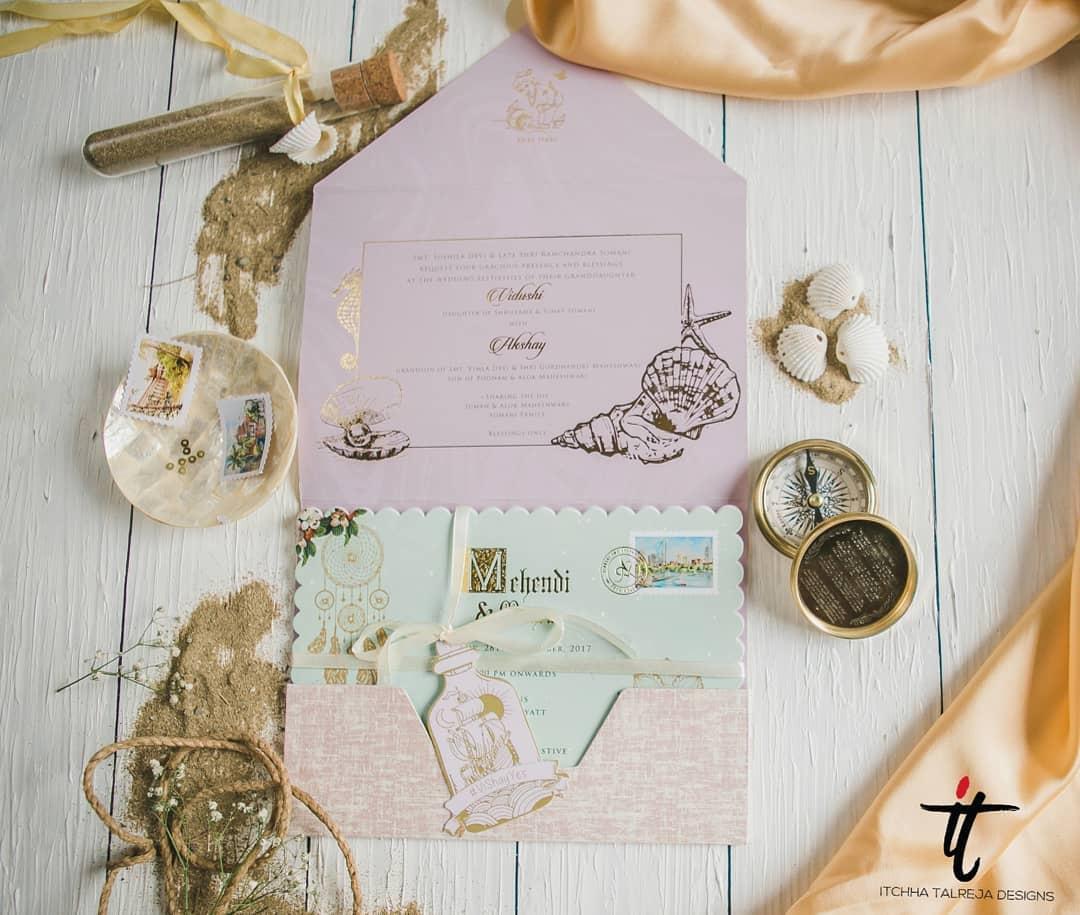 If you're having a beach with like most millennials these days, your wedding invitation should scream it. Bring your family and guests in the mood for water with an invite with seashells and postcard stamps. Having stories behind a card is what makes them the perfect modern Indian wedding invitations.
A boarding pass wedding invitation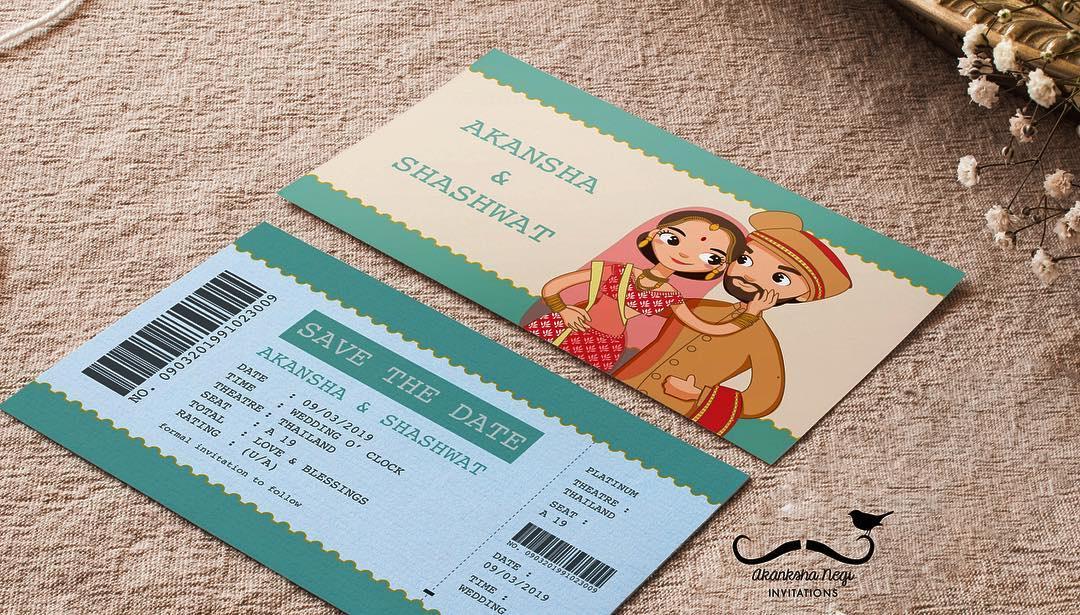 With so many destination weddings happening around us, people were bound to make passport and boarding pass inspired wedding invitations. You can also design one if you are hosting a wedding out of India.
A caricature invitation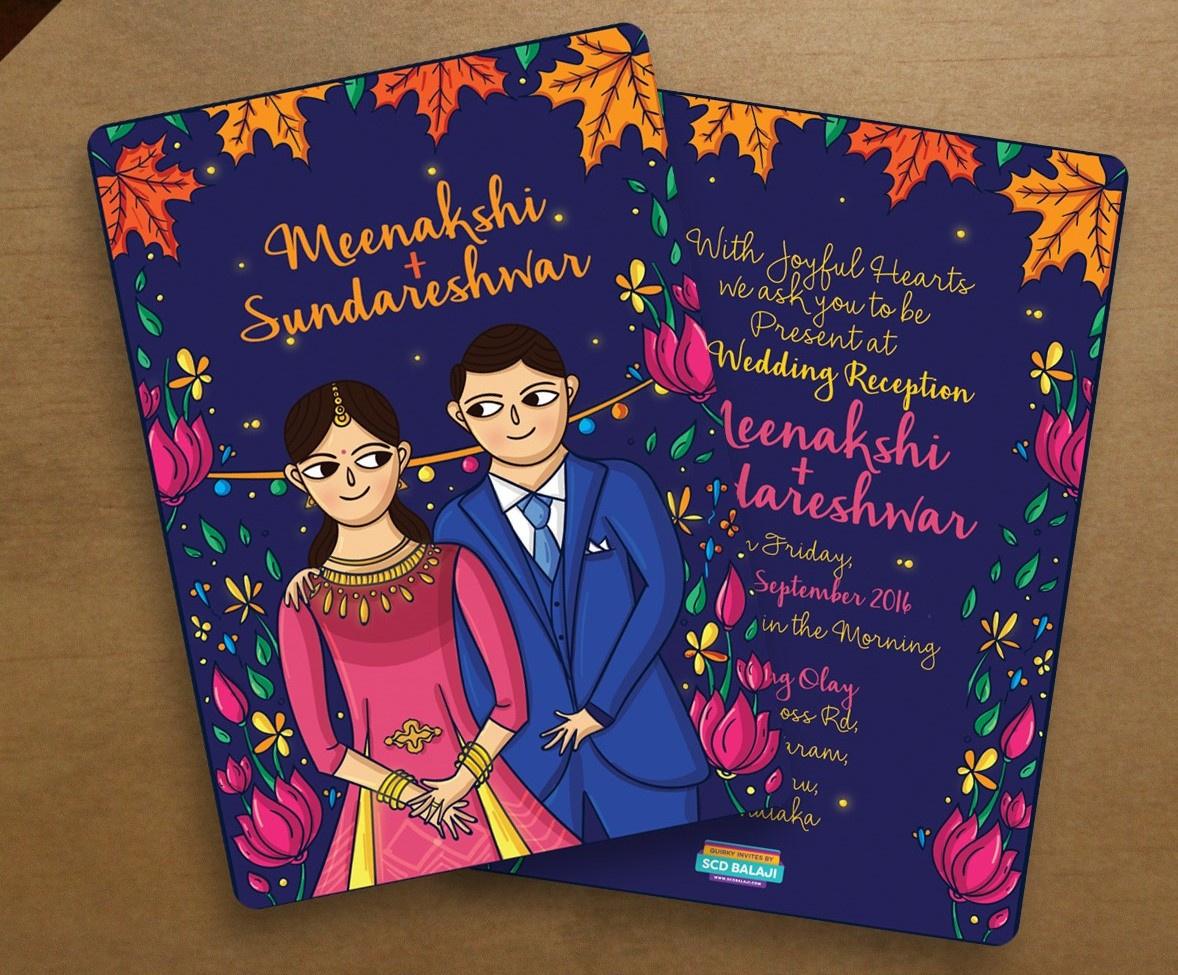 Image Courtesy: SCD Balaji
Caricatures are fun and always make people smile! Why not go for an invitation card that has a cute caricature of you and your spouse to be, just to show that the two of you are children at heart? It will definitely make all your relatives smile!
A coaster inspired wedding invitation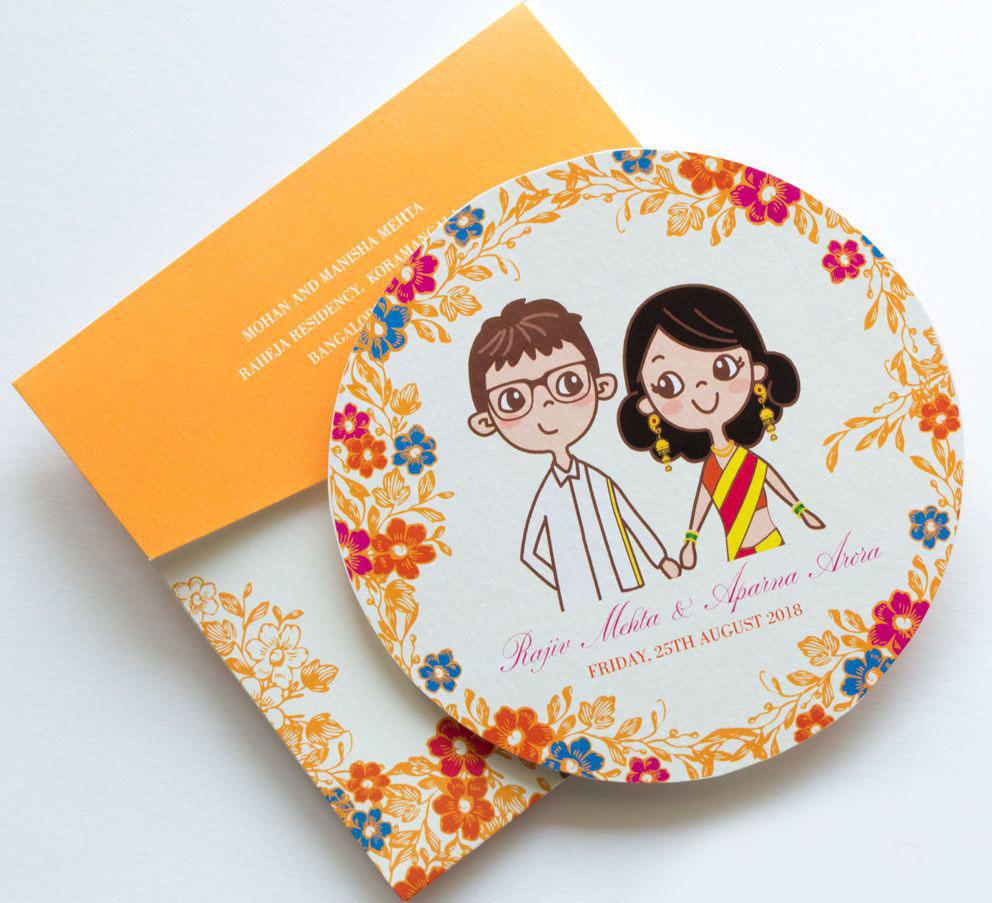 Image Courtesy: Pinterest
The last modern wedding invitation is an invitation inspired by a coaster. Very cleverly, the designer has made an adorable invitation that people will definitely remember. If you are into such out of the box ideas, then this card is perfect for your wedding!
There are so many ideas through which you can make your wedding card stand out. These modern Indian wedding invitations where just some examples that can help you come up with unique designs of your own.
Tell us about your favourite card in the comments section below!
Get in touch with these invitation card vendors near you!