Wedding Card Ideas to Make the D-day Invites a Class Apart
Searching for a perfect idea to make your wedding card as beautiful as your wedding? We've got plenty of wedding card ideas that will help you get your dreamy wedding card.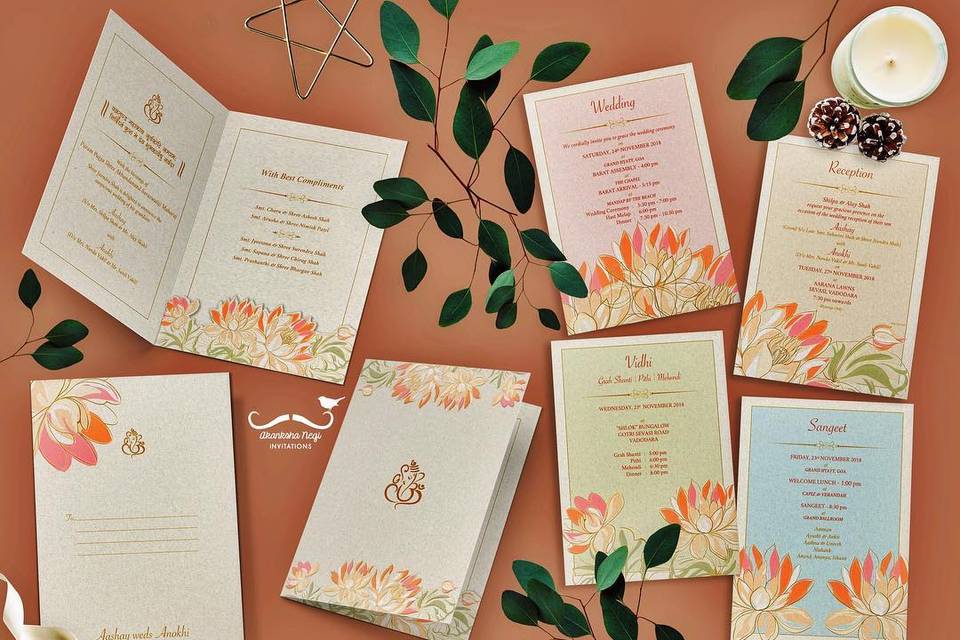 The wedding is one of the most auspicious days in every person's life and if your special day is looming near, you probably are worried about the design of your wedding card.
To celebrate this new beginning of your life, your relatives and friends will come together, so why not send them a special invite that will impress them. Every one of you might have pictures of a perfect wedding card in your head and to make it come alive you need some inspiration.
We know you have been surfing the internet for a long time and you are in a dilemma as the web has so many options that make it difficult to just pick one!
Some of you might want a card with a picture of you and your better half, others might want to keep it simple with subtle colour and to clear the confusion, we have curated a list of 10 wonderful wedding card ideas to stun every guest of your wedding.
If you want something that is unique and will stand out this wedding season then, we have a bunch of stunning wedding card ideas for you! Check them out to surprise your relatives and friends.
1. Envelope card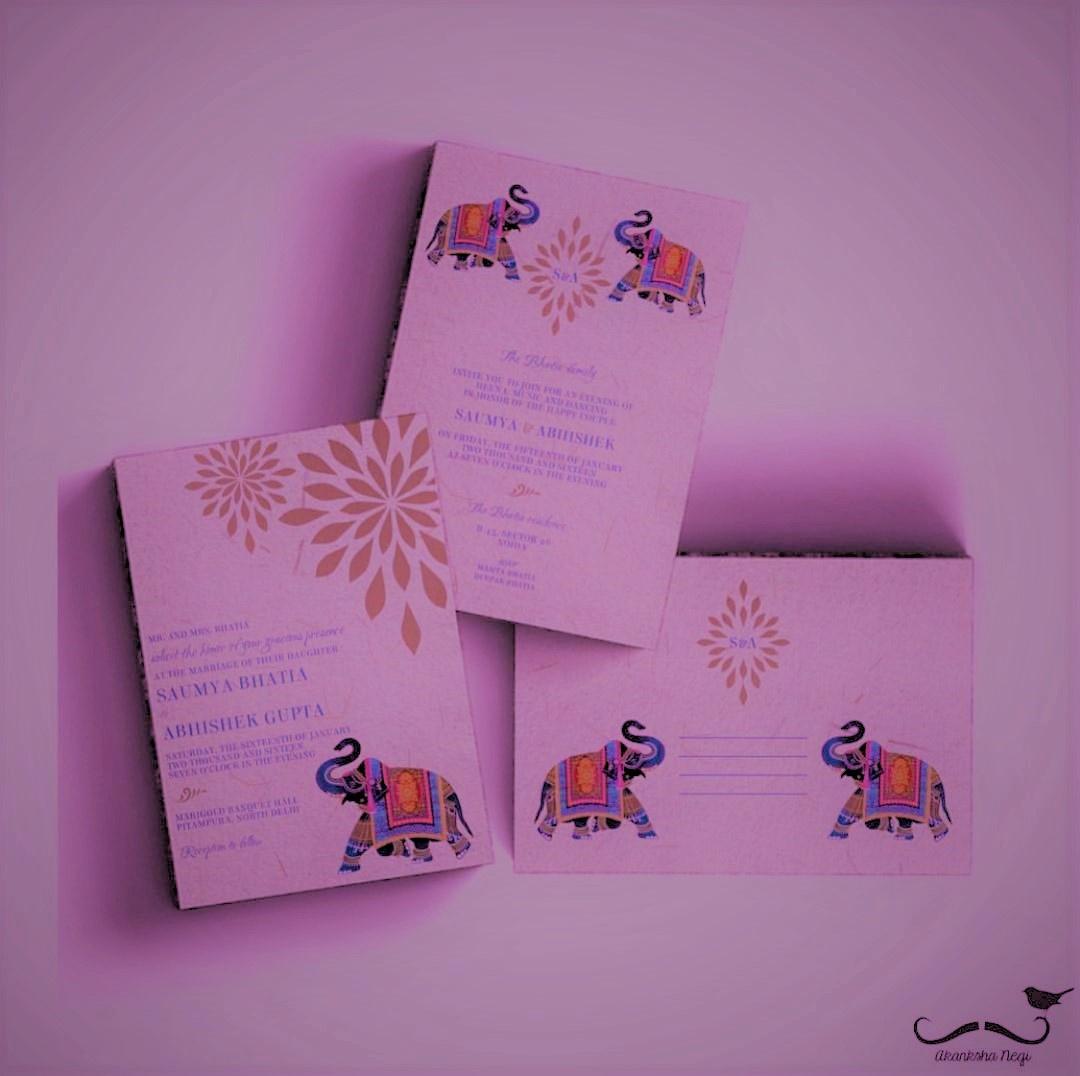 This greyish wedding card is such a remarkable piece. The subtle color and elephant motifs are perfectly suited for a traditional wedding invite. So, if you want something that is royal and ethnic at the same time then this might the right pick for you!
2. Boarding Pass card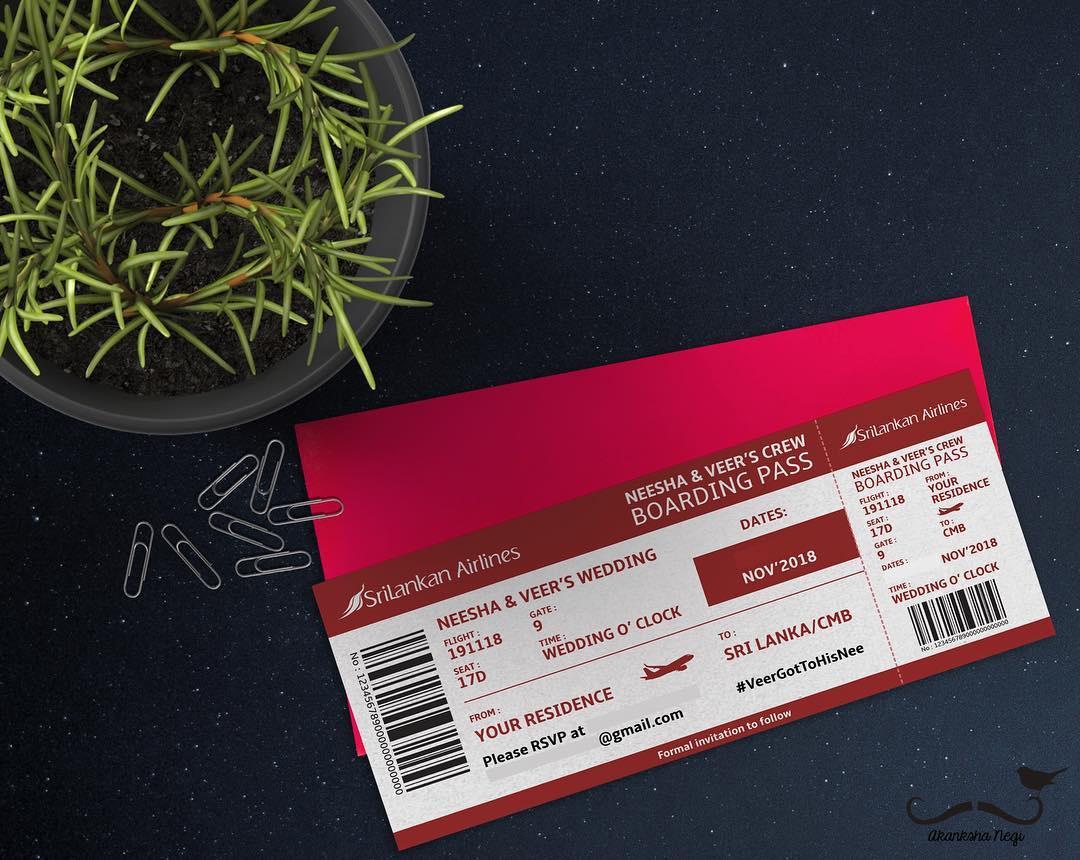 If you are looking for something unique, then you should definitely go for this wedding card. Such wedding card ideas are fresh and trendy. It is like sending the flight tickets to your relatives to invite them to fly down to your big day!
3. Pink card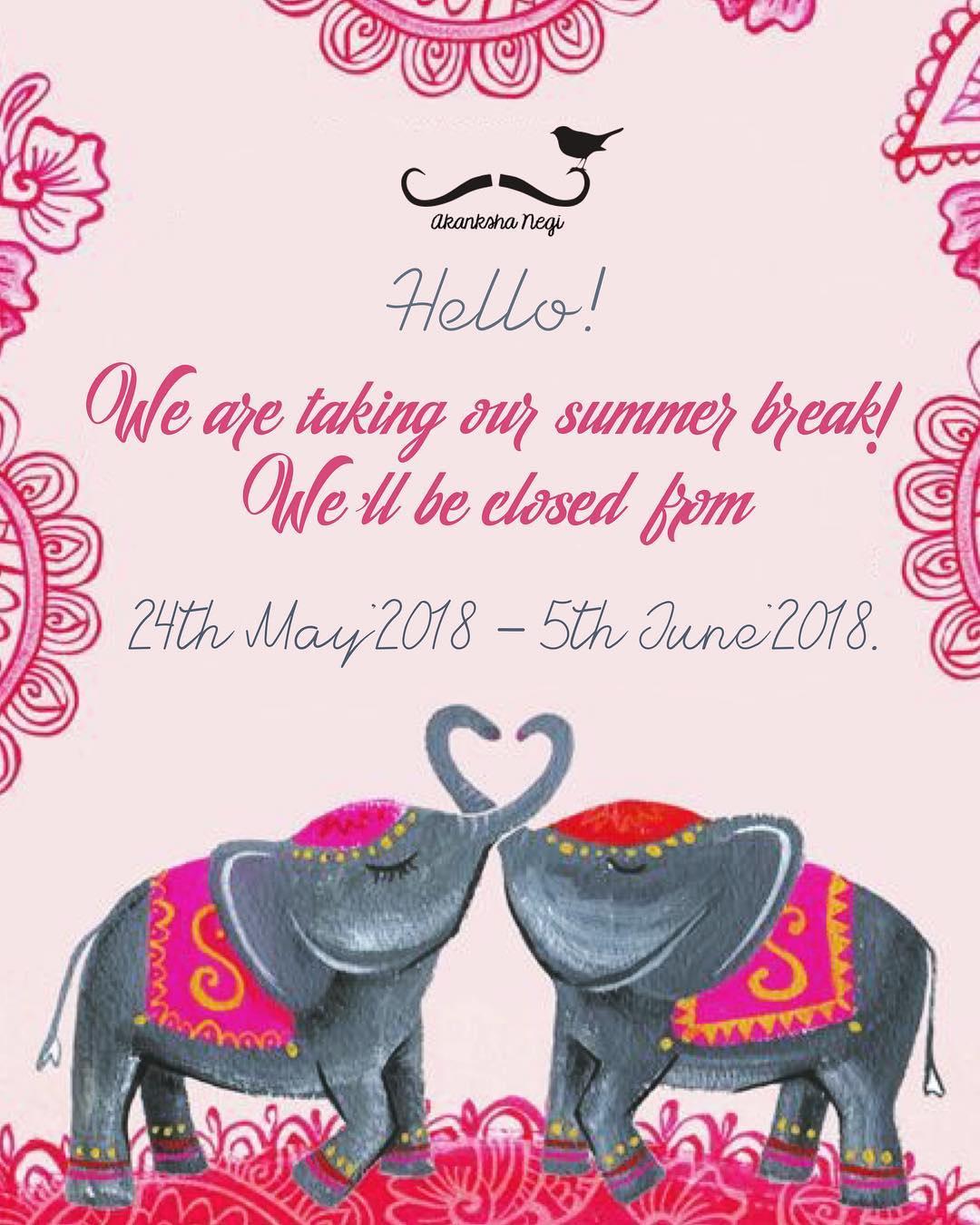 This invitation card is such a stunner that we had to put it in this wedding card ideas list. We know for sure that if the bride-to-be has to choose the card design, she will never pass on this one! The baby pink background with artistic elephants and motifs at the edge will look so cute as your wedding card.
4. Envelope cards with labels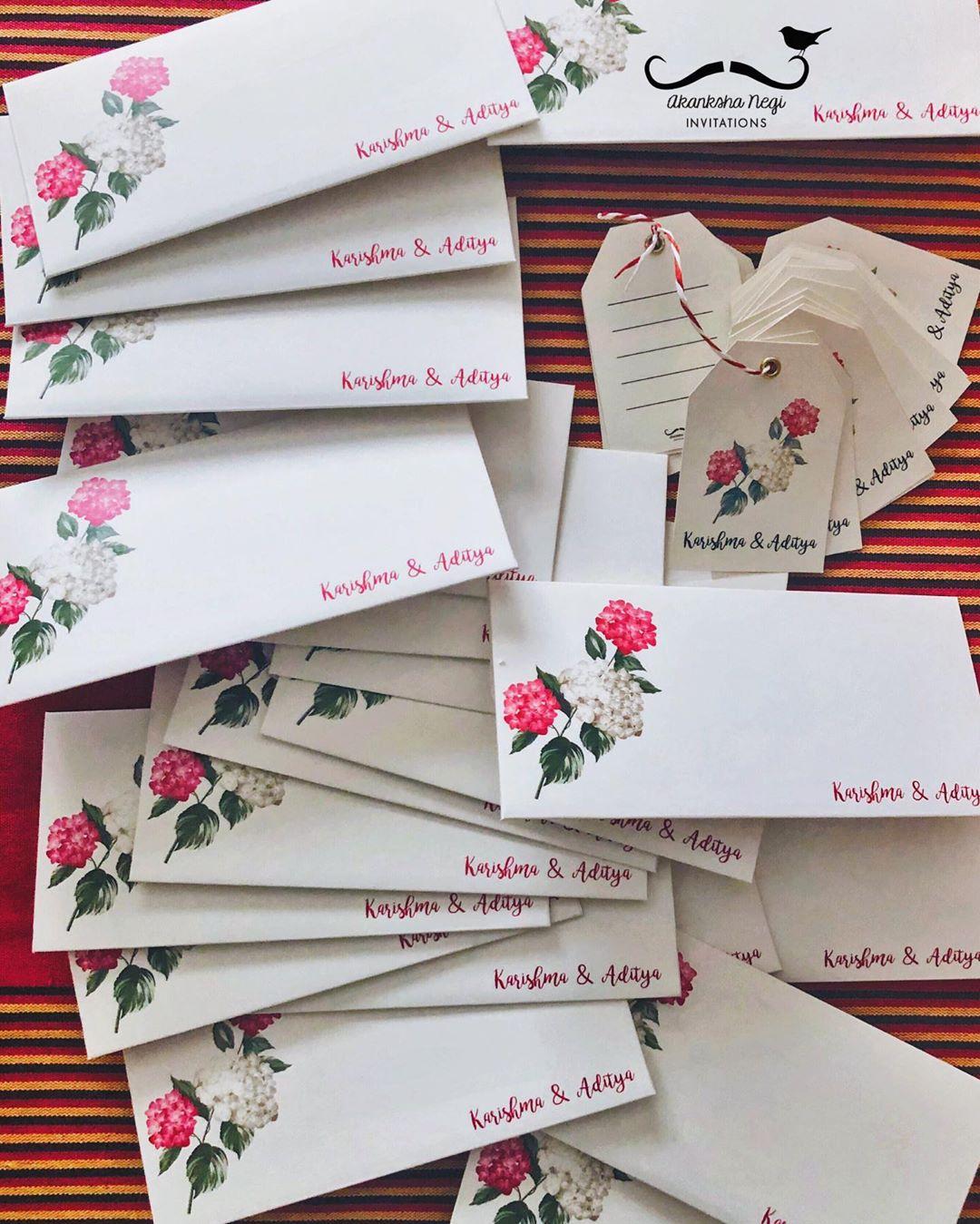 Generally, all the wedding cards you see are in a square shape, so this card in the shape of a long envelope can be a statement card this season. To make it look more colourful, you can attach labels of the guests' name with thread at the edge. A subtle card with a vibrant coloured label will make a great combo!
5. Wall hanging card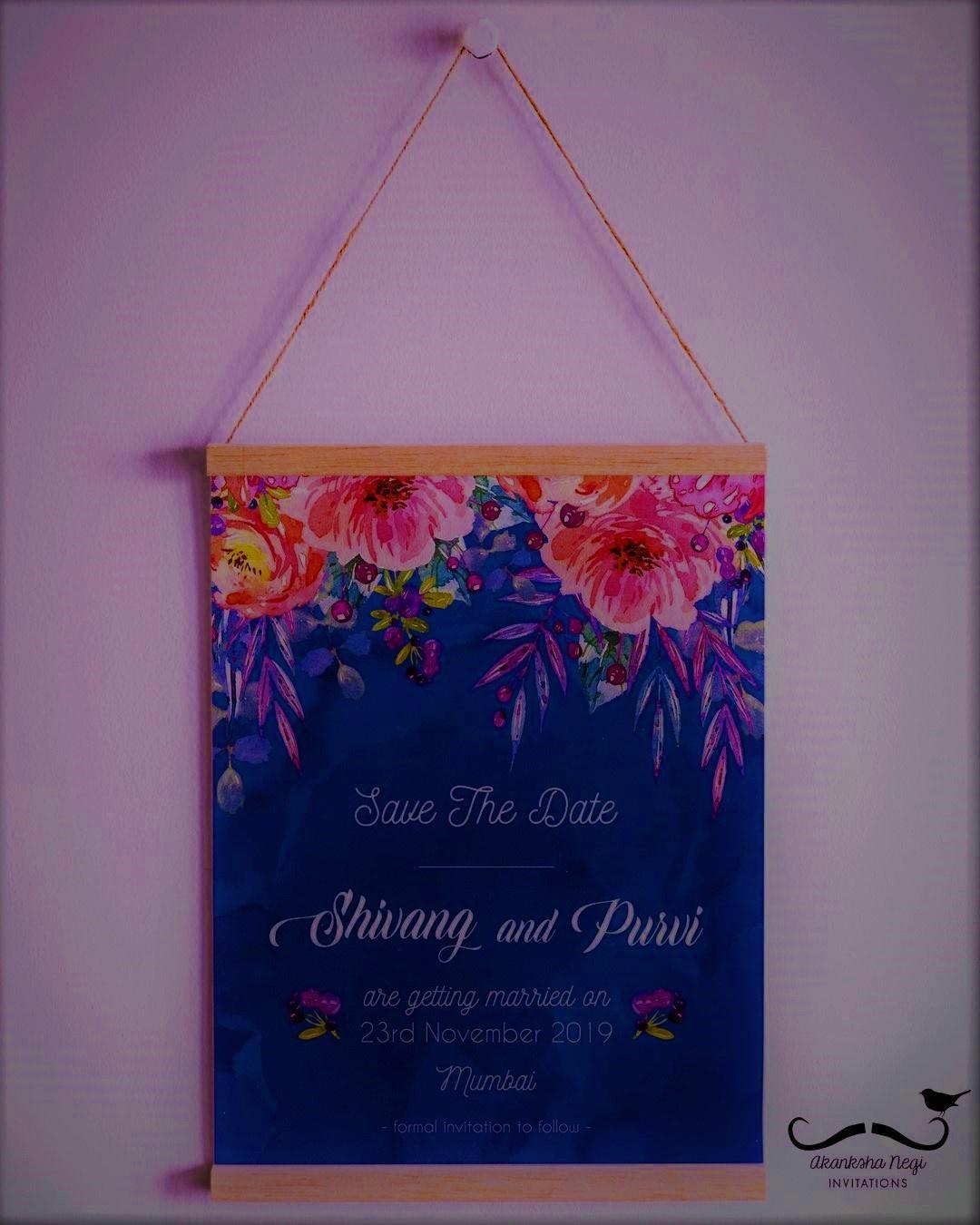 How about a card that can be preserved and cherished for life as it can become a part of our home decor? Isn't it interesting and unique? This new wedding card is a keeper and you can always play with colours while designing your dreamy card. The artistic floral background is one way to make your wedding card look inventive. This is definitely one of the coolest wedding card ideas ever!
6. Photo frame card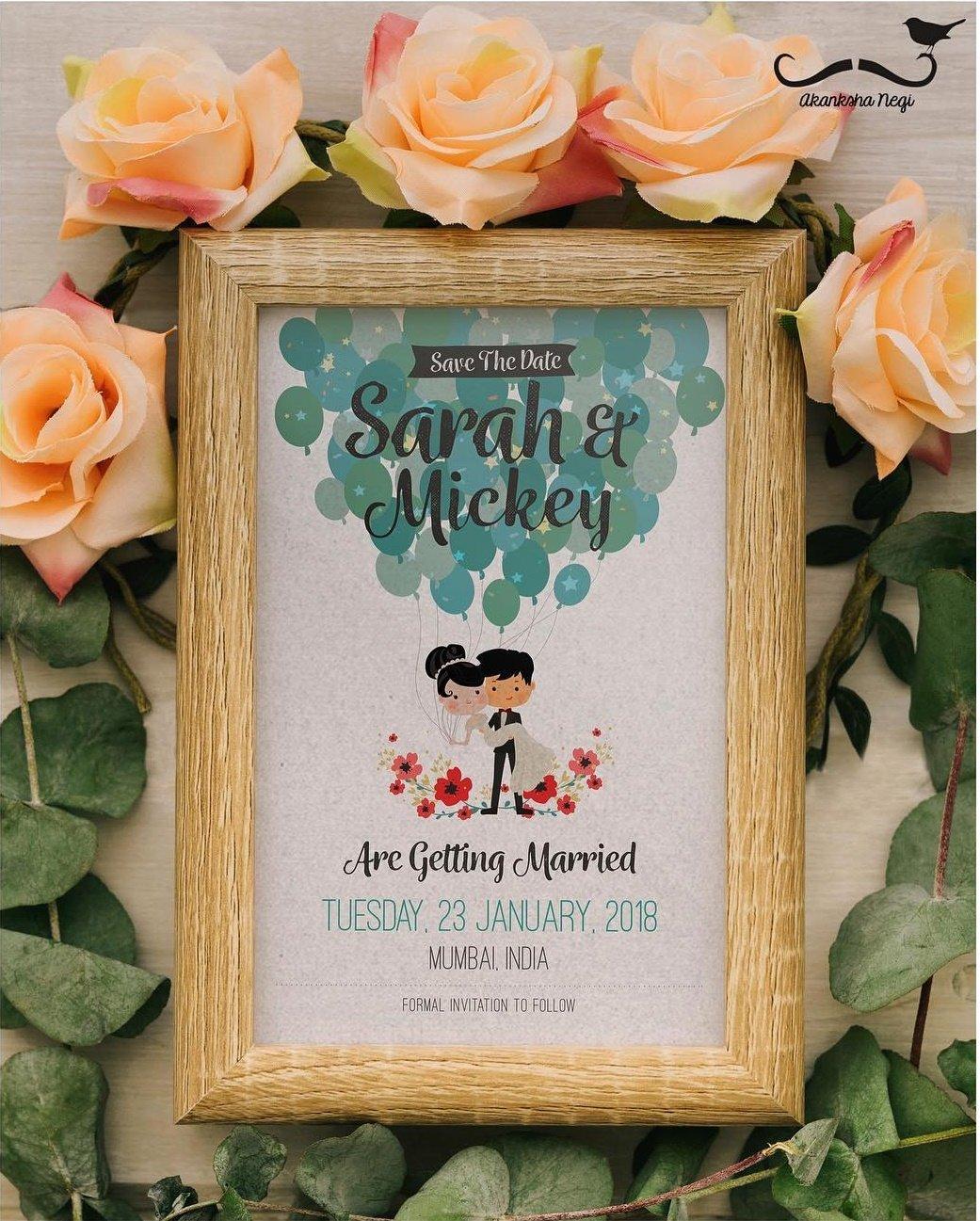 Searching for something that can be kept as a memory? If yes, then such wedding card ideas are an ultimate example of that. The wooden framing with your card fitted in it will work really well as a final product and will surely excite your relatives too.
7. E-invitation card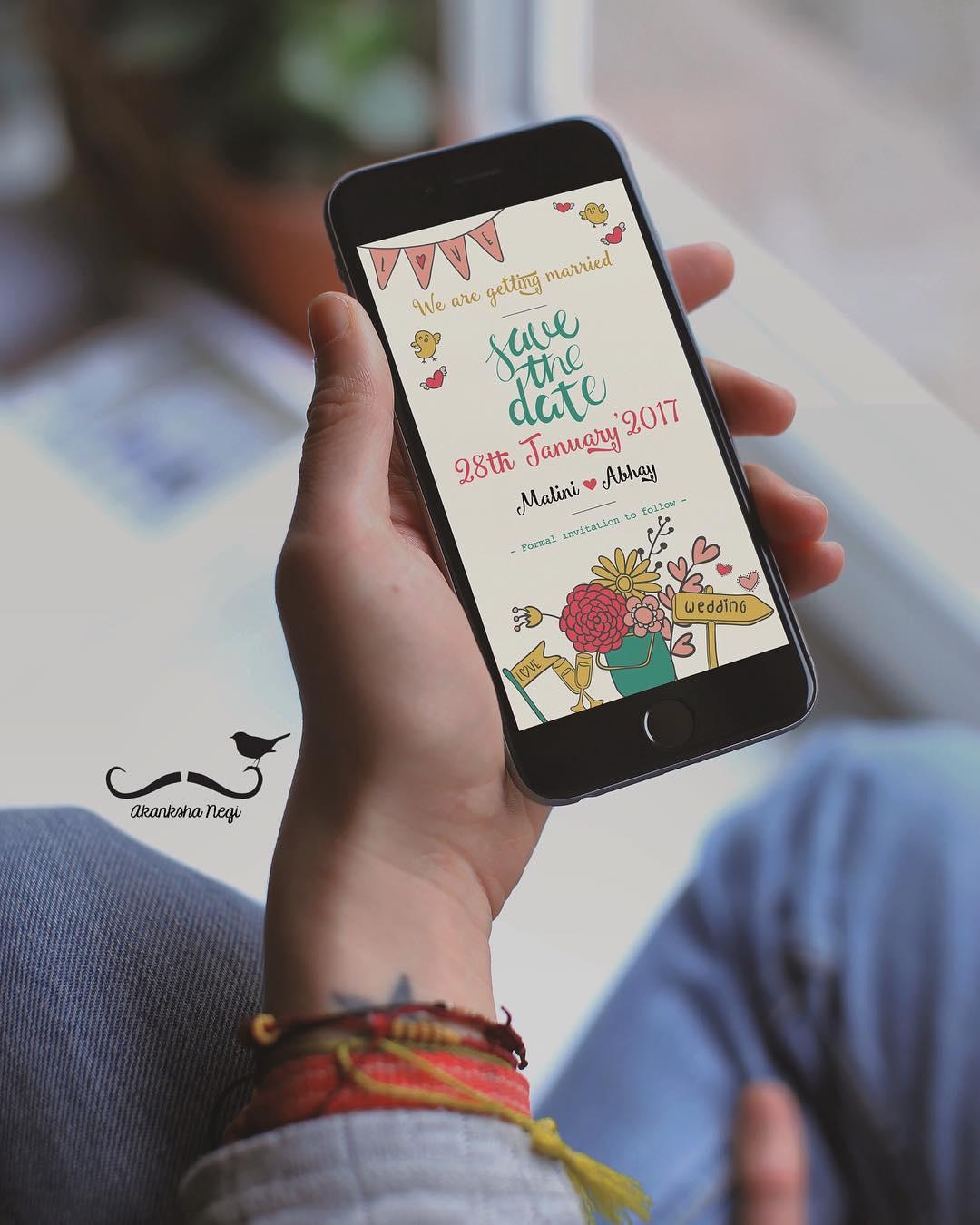 Do your relatives and friends live in different corners of the world? Don't worry, you don't have to run to the post offices when we have a perfect alternative for you - sending an online E-invite. Nowadays these invites are customised and sent directly through the internet. You can get the graphics as fancy as you wish and invite your relatives on your big day!
8. Calendar card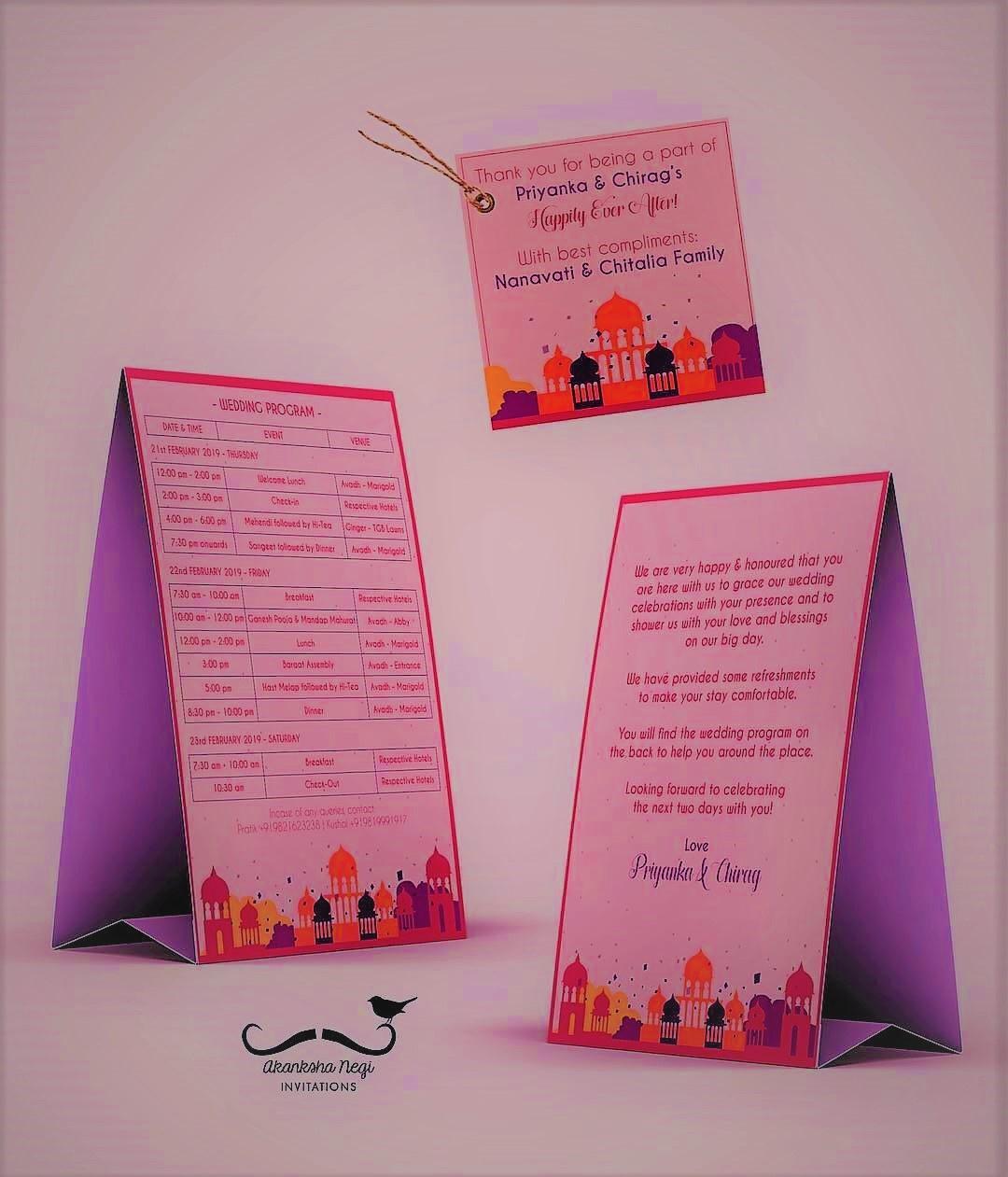 If you want something exclusive, then this might be the perfect pick for your wedding invitation card. You can design your card in a table calendar way, which will act as a reminder for all your guests. Add a list of all the events that will be hosted with the date and time to invite them!
9. Hamper card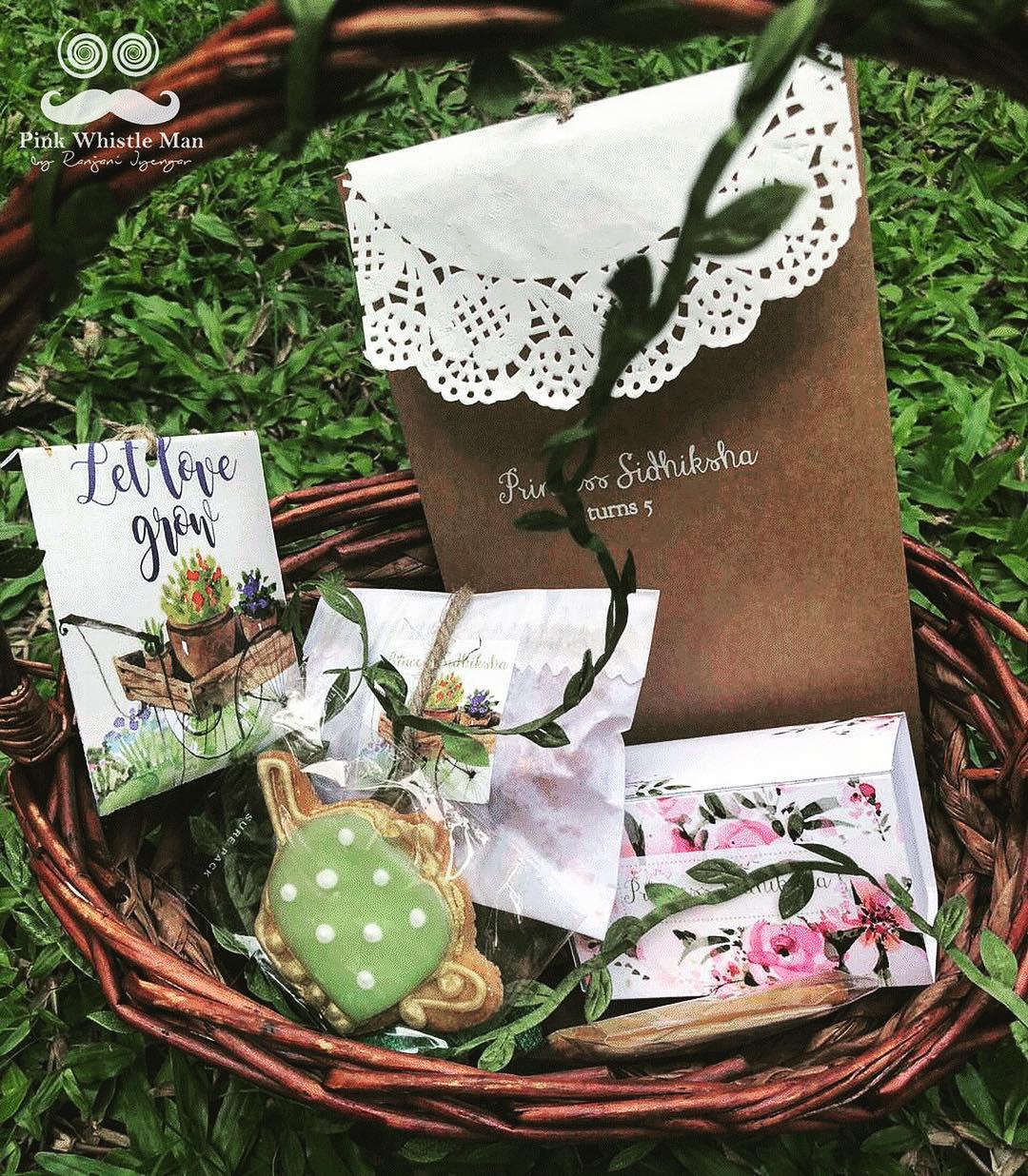 If you are hosting a small wedding, then this is something you will definitely want to add to your wedding. The gift hamper style is attractive and unique. You can always add dry fruits and chocolates as a sweet to celebrate your big day.
10. Candy card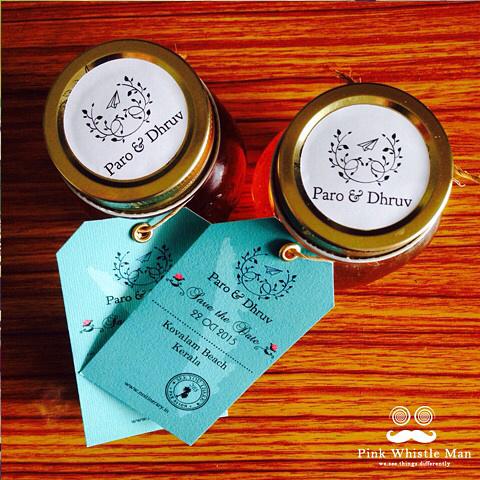 Undoubtedly, this card is one of the best wedding card ideas. Sending a jar of jelly or chocolates or sweets as your wedding gift is a stunning idea that you should definitely consider. Adding an invitation label around the jar will make it a beautiful wedding card with a gift!
Picking the perfect card design is a major part of the pre-wedding events therefore; we have made this list of wedding card ideas that can help you make the process easier! Pick the best one for your best day!
Get in touch with our card vendors for more!