Planning a Punjabi Pre-Wedding Shoot? Here Are a Few Pictures That You Must Include!
Pre-wedding shoots have become a pre-requisite for all weddings now. A great way to make yours stand out is by sticking to a theme. Plan a Punjabi pre-wedding shoot and capture all your liveliness by adding these 4 pictures!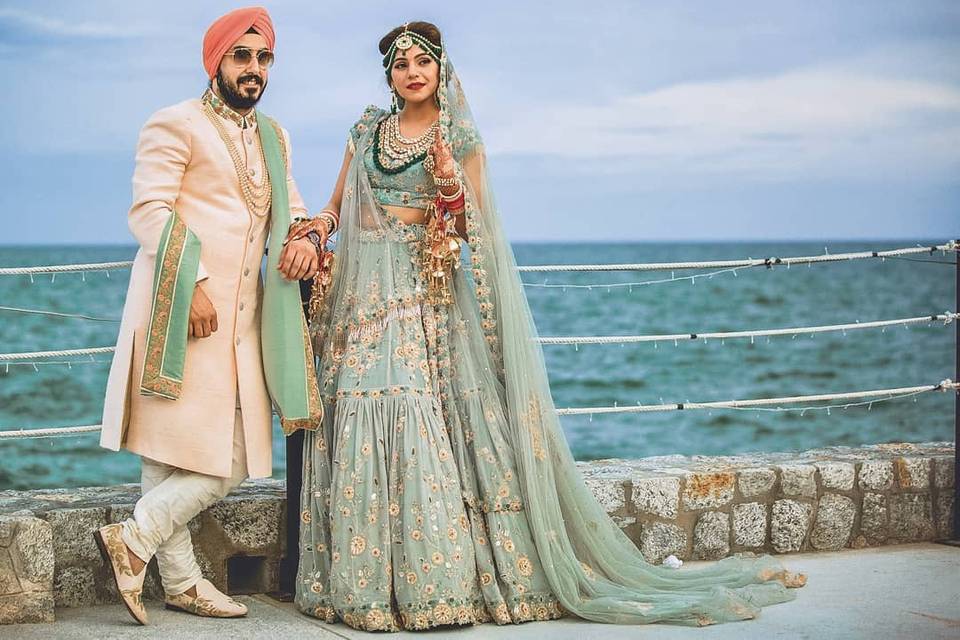 There's no denying that Punjabis live life to the fullest! Their penchant for Mauj Masti impacts almost all their celebrations and festivities, and the classic Punjabi wedding is a great example of this. If your wedding is on the horizon, you probably want to imbibe this spirit in every function. But why stop there? Plan a Punjabi pre-wedding shoot that will also show off your passion for life!
When you're planning out your Punjabi pre-wedding shoot, remember to include the following 4 types of photos at some point. These are totally on-theme when it comes to the lively Punju aesthetic!
1. The Dholki picture!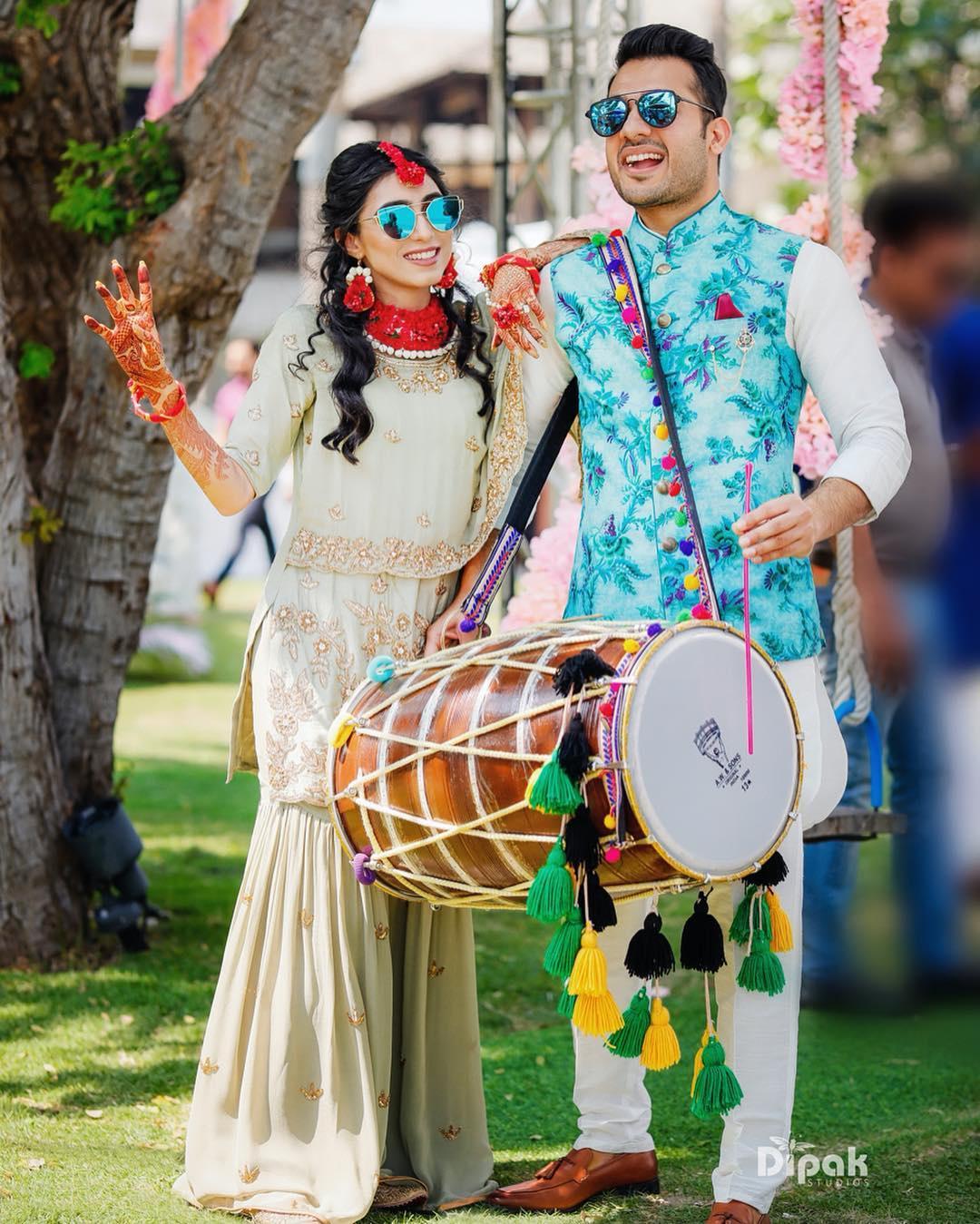 Dholki is a huge part of Punjabi weddings, with functions at home featuring family members playing folk songs along with this instrument and dancing. During the wedding, Dholki players often play their music after the Pheras and dinner for close family to carry the party into the night. So, if you're planning a Punjabi pre-wedding shoot, then you need to have a picture that honours this instrument and its music!
How to incorporate this idea in your Punjabi pre-wedding shoot?
For a really fun picture, you can have your fiancé play the Dholki (or at least pose with it if he can't bust out a few beats) while you dance gaily. A picture like this is bound to have a very fun vibe and we guarantee that it will make its way onto a wall in your home! It's the best way to capture all the joy you're feeling about your wedding! Do wear Indian clothes for this shoot as this might look a bit off if you're wearing a ball gown!
2. The Daru Photo!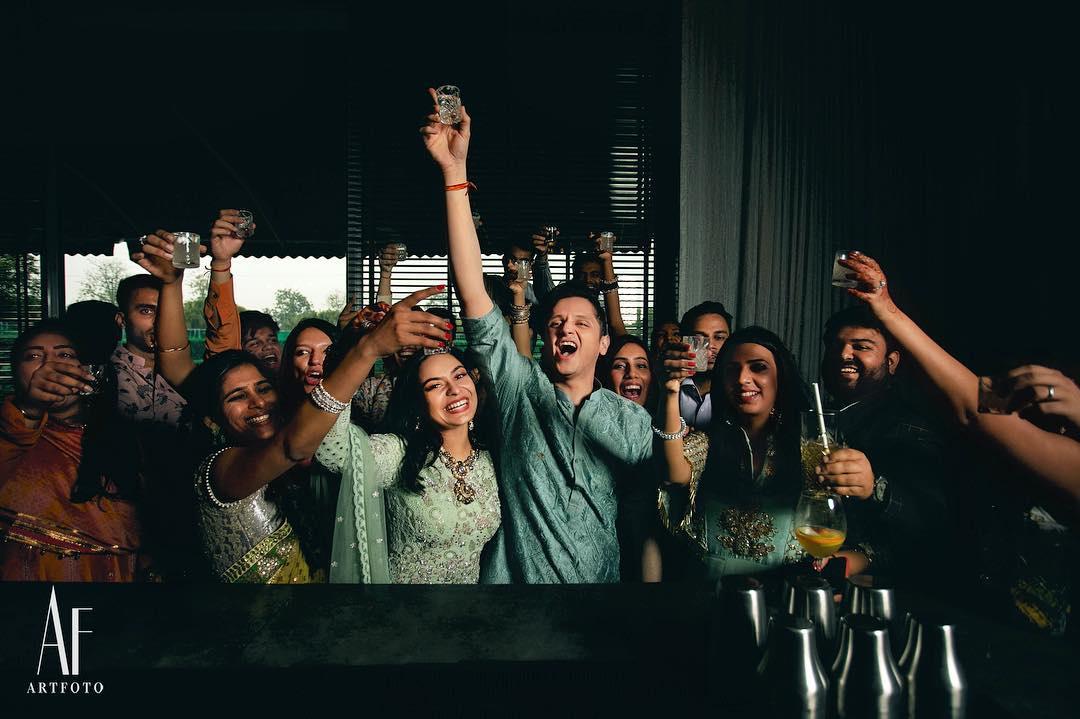 Thanks to pop culture, Punjabis are mostly known for two things: great music and downing Chaar Bottle Vodka on the regular! Bring the party vibe to your Punjabi pre-wedding shoot if you and your fiancé love your clubbing nights and don't plan to ever give them up!
How to incorporate this idea in your Punjabi pre-wedding shoot?
There are many ways to incorporate this idea in your pre-wedding shoot. You can stage your shoot at a high-end bar and dress to the nines. This way, you can ensure that the location of the shoot and the lighting will be great. You can also have a cute outdoor shoot in a lawn with a picnic setting, with the two of you toasting each other with a glass of sparkling bubbly.
3. The Bhangra photo!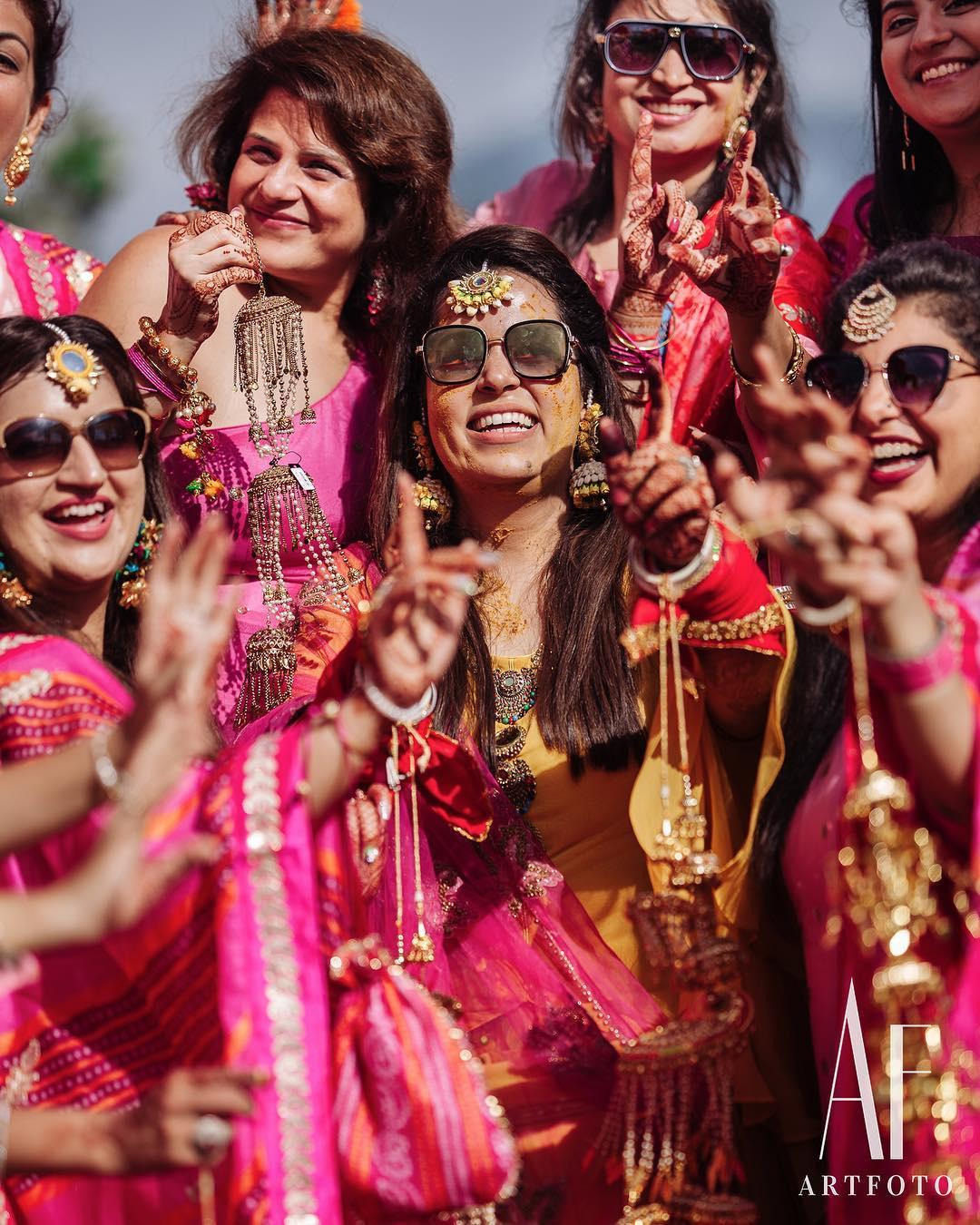 Punjabis rarely say no to the opportunity to bust out a few moves on the dance floor. If you share this love for dancing, then why not have a Bhangra themed shoot? All you'll need to do is carry a Bluetooth speaker with you so that you can play your favourite songs and dance to their beats.
How to incorporate this idea in your Punjabi pre-wedding shoot?
If you really want to go all-out, find a Sarson Ka Khet and wear a Punjabi heavy Dupatta suit to really stick to the theme. The first advantage of this is that you will look great. The second is that you can create some timeless Dilwale Dulhania Le Jayenge vibes! Won't that be super romantic?
4. The cool photo!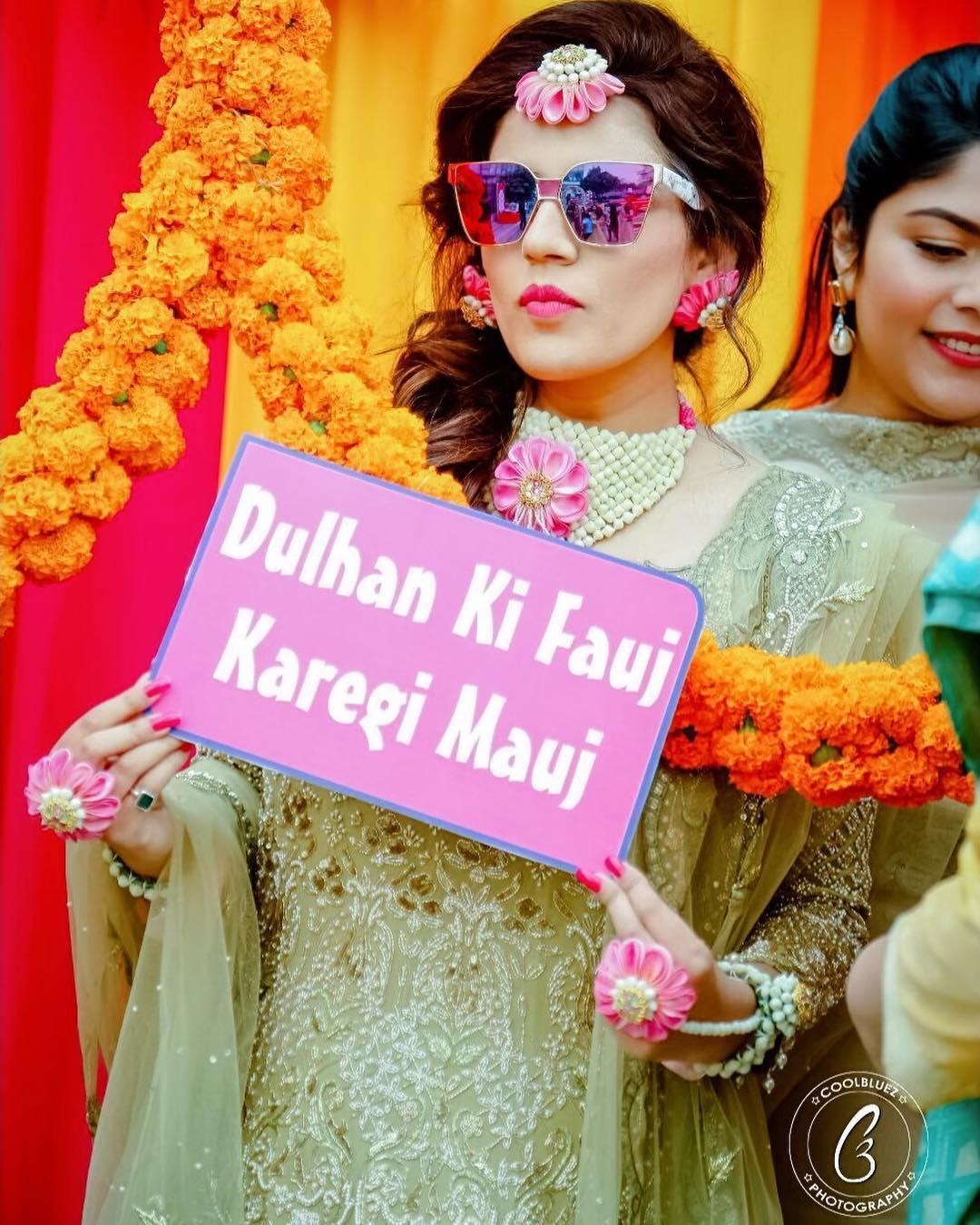 A Punjabi bride knows how to be super cool. Whether that means riding a Bullet with her braid flying behind her or just having a ton of swag, there's no denying that this is a bride that knows how to bring a touch of funkiness to everything she does! Make sure that your pre-wedding shoot also shows off your personality and is true to your spirit!
How to incorporate this idea in your Punjabi pre-wedding shoot?
One of the easiest ways to bring this vibe to your shoot is by using the bride to be props. From aviators to signs with quirky messages, you can choose from a variety of options when you want to express yourself. Make sure that your fiancé also carries a few props so that the picture does not look imbalanced in terms of the items in the frame. Of course, this is subjective. After all, if you're carrying a sign that specifically says something about you, then it doesn't make sense for your husband-to-be to carry the exact same thing!
Once you've taken all your pictures, you can further customise them by adding a few Punjabi romantic quotes either to the images themselves or to the captions when you share them on social media. This can help you express your love even further, and will certainly inspire a ton of reactions from your friends and family. No matter what type of photograph you want to include in your pre-wedding shoot, there's one thing that is absolutely mandatory – a super bright smile!
Our professional photographers can help you plan the pre-wedding shoot of your dreams. Get in touch with them today and start planning your poses!