5 Romantic Pre-wedding Shoot Ideas With a Bollywood Spin
From romantic souls to movie buffs, there is a pre-wedding shoot for each one of you. We enlist some classic cinematic inspirations to bring to life your inner fandom of movies for a fun-filled shoot with your spouse-to-be, family, and friends.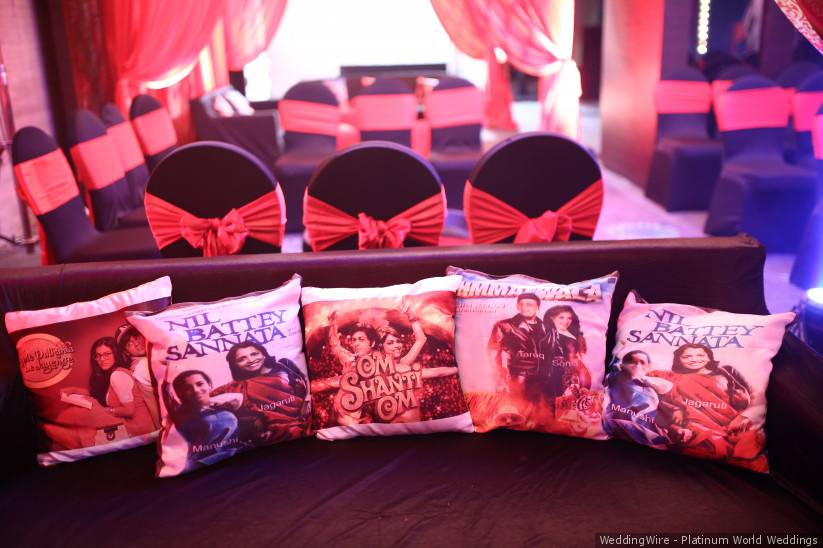 Congratulations on your big decision. Getting hitched soon? Then, these ideas are a must for your pre-wedding shoot ideas. This trend has been making rounds for a considerable period now. From quintessential romantic pre-wedding shots to candid couple shots, there are a plethora of pre-wedding shoot ideas with props, for you to consider. Who says they must be the generic photo shoots? Why couldn't they reflect the movies you love most. There is that one movie that always gave you butterflies and you wanted to end yo with the knight in shining armour in his white horse and rescue you, the time has come for your butterflies to turn into reality. Is your spouse-to-be obsessed with Dil Wale Dulhaniya Le Jayenge or Jodha Akbar? Here are fantastic pre-wedding shoot ideas for the two of you.
Then, why not let these movies be the very inspiration for your personalised pre-wedding shoot ideas? Just imagine, all your photographs, combined with your passion for your spouse-to-be and the movie you love most, creating a soulful blend, turning into everlasting memories.
Is pre-wedding shoot an important step in building your romance?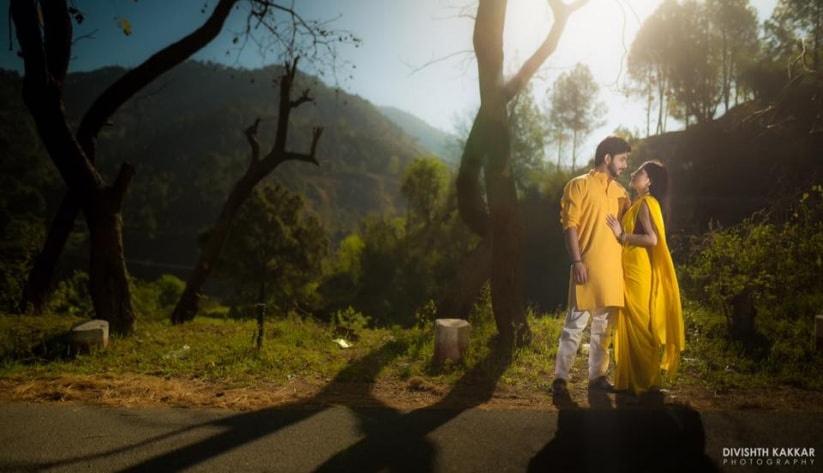 It is the optimum moment amidst which you can create some timeless memories. Pre-wedding shoot gives the couple ample time to get to know each other on a more personal level. It is going to be an enjoyable experience for you as a couple. Therefore, devote ample time to come up with a shoot theme that resonates with you the most as a couple. The pre-wedding shoot should tell your story just like in the movies and what better time to build on the chemistry if not right before you take your vows!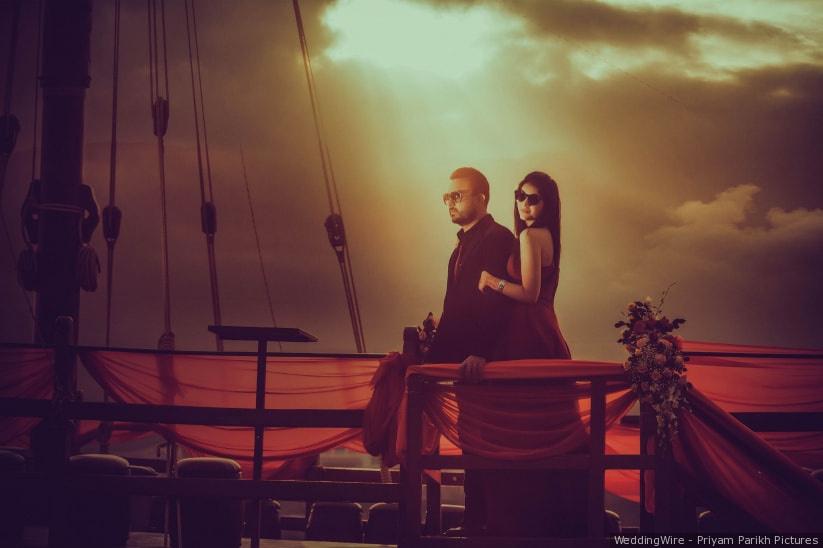 1. Dil Wale Dulhaniya Le Jayenge inspired pre-wedding shoot ideas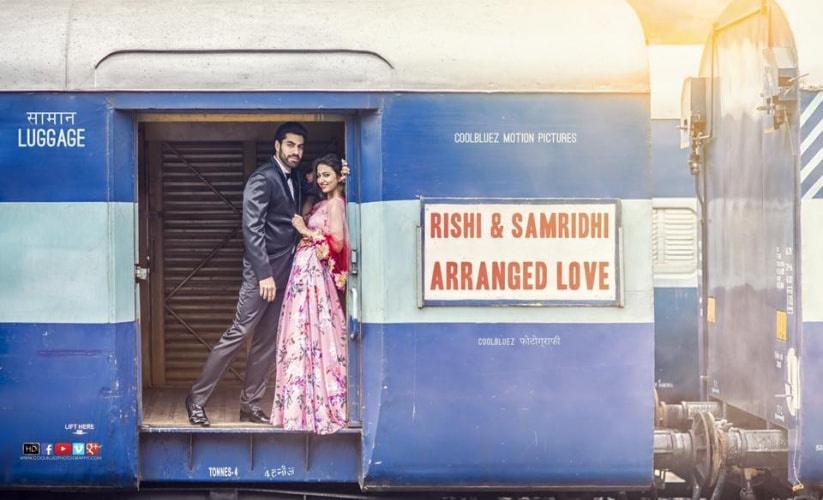 If you're old school and a DDLJ lover, then this is clearly the one for you. Hands down this movie top the charts no matter how many years it has already been since it first hit the big screen. SRK & Kajol make dancing out in the meadows look like a beautiful dream. Have your photographer visualise your idea and recreate some fun moments from the movie. The train compartment has been one of the USPs of the movie apart from the rest of the scenes and is a must to recreate. Don't miss out on the widespread mustard fields and probably a ukulele too?
Photographs and Video Shoot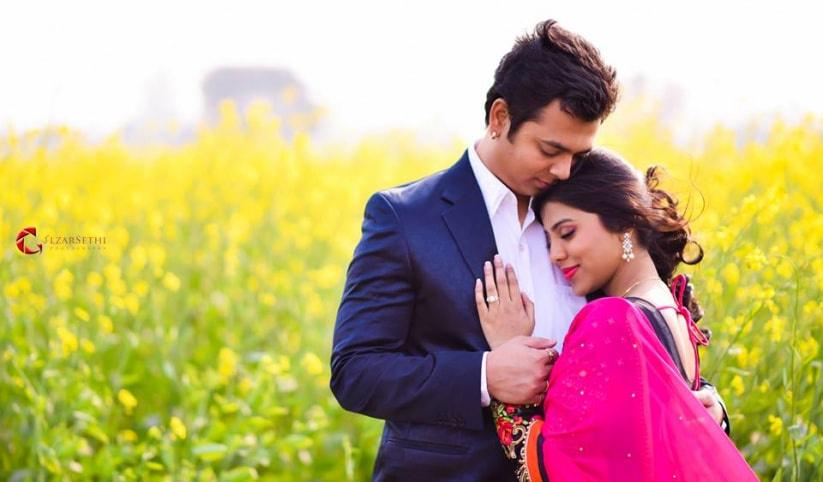 A good photograph speaks louder than words. Recreate the background of the Swiss Alps for the desired effect and stage set up. Wear the tiny red dress Kajol adorned and SRK's statement leather jacket. Let your Bollywood fantasies come to life as you sway to the tunes of Rukja Ae Dil Diwani. Ditch the traditional photoshoot and opt for a videography shoot instead. Break a leg or two on some of the heartiest tunes of this legendary movie as you romance one another in typical Dharma Production style.
2. Zindagi Na Milegi Dobara: Perfect for a shoot with your brigade of friends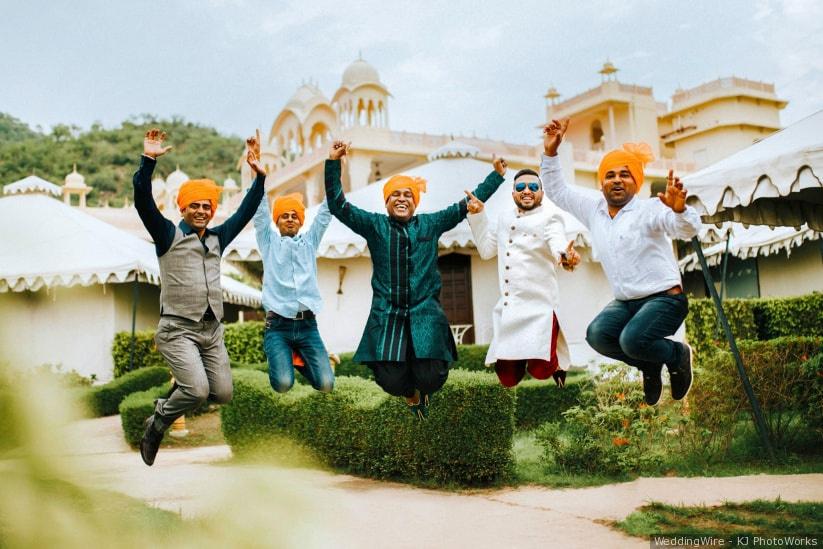 "You only live once, but if you do it right, once is enough." We'd be lying if we said our hearts didn't skip a beat every time we came across Hrithik Roshan holding his pink cell phone or Abhay Deol pranking someone or the other with his infectious smile. This movie is full of drama and has a lot of room for inspiring couples with unique pre-wedding shoot ideas. It is one of the most preferred pre-wedding shoot ideas for the groomsmen and the groom owing to the highlighted facts of fun through friendship.
Quirky Ideas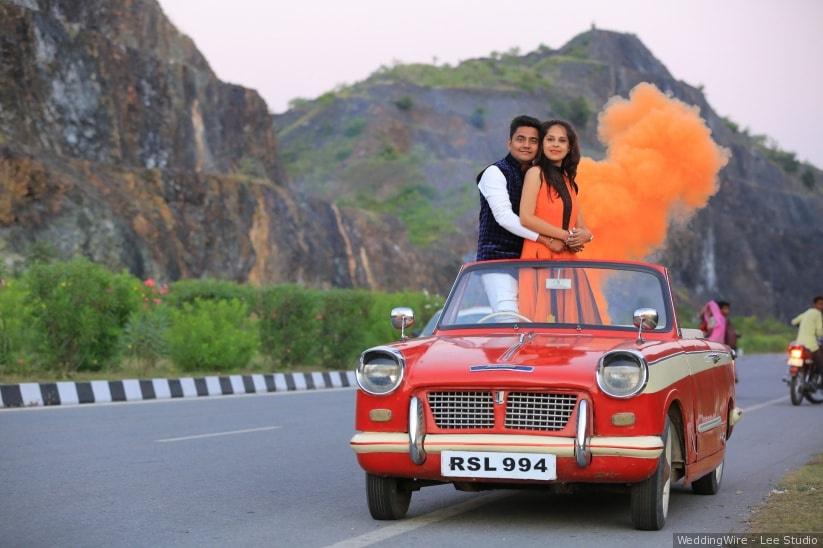 Go for a convertible vintage car and drive around with your brigade of groomsmen. Recreate the famous 'Bag-wati' scene and hold this video dear to you for the remainder of your life. You can also go for a Tomatina Festival inspired photoshoot as it is fun and a unique way to picture your new beginning. Who said pre-wedding shoots are supposed to be prim and proper with quintessential couple poses only. Change the ways, bend the rules and most importantly don't forget to have some fun with your spouse-to-be and BFFs.
3. Mughal Inspired pre-wedding shoot ideas featuring Jodha Akbar
Akbar and Jodha's love story is an epic tale of love, passion and a formidable bond of two human beings. If you're old school and wish to transport your romance to the age of the emperors, then this is the ideal photoshoot inspiration for you. You'll get to adorn some statement jewellery pieces with traditional lehenga and sherwani. Unleash the royal in you in with this Mughal inspired pre-wedding shoot idea.
Quirky Ideas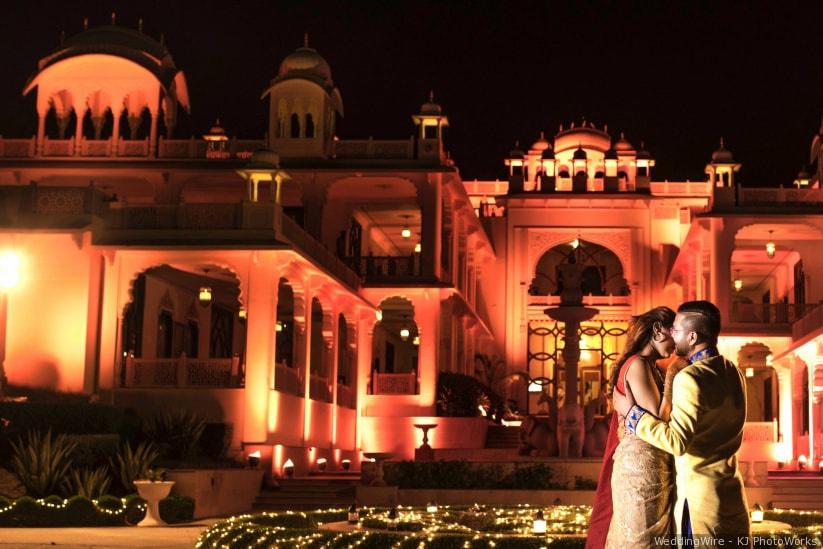 You can recreate the famous scene in which Hrithik has to find Jodha in the crowds. It makes for an interesting and fun way to have your friends accompany you in your pre-wedding photoshoot. Or, recreate the Mughal garden with the opulence of nature and fountains and use that as a backdrop for your pictures and videos. The quirk in these poses for the pre-wedding shoot ideas with your better half has to be created by you because everything about Jodha Akbar is all about elegance and subtlety.
4. Hum Aapke Hai Kaun- The quintessential tale of love and family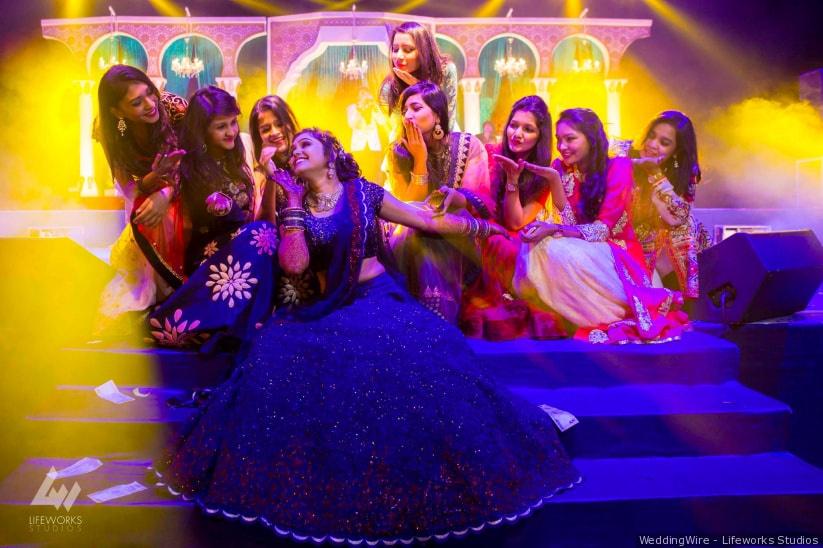 By choosing this movie as an inspiration for your pre-wedding shoot, you'll get to make your families a part of your new beginning. It is the perfect way to involve your families to be an active participant in your journey. These pictures will become mementoes and a reason for your impending nostalgia. After all, a pre-wedding tale should be able to tell your love story and what better way to do so than this. The wedding is your dream that will come true with endless efforts from the people involved and to make this fairytale perfect, this is also the right time to make your B-town dreams come true with the beautiful musical tracks to enhance the mood.
Quirky Ideas
The scene in which Salman hits Madhuri with a sling-shot is an iconic moment in the film. Recreate that to give your pre-wedding shoot an edge and an out-of-the-box feeling. You can totally go overboard with this one. From choreographing synchronised movements to having them on camera. Imagine your entire family coming together to add charm to your prosperous start. From following the overall theme of the movie to personalising your invitation with the same, the possibilities are endless.
5. Veere Di Wedding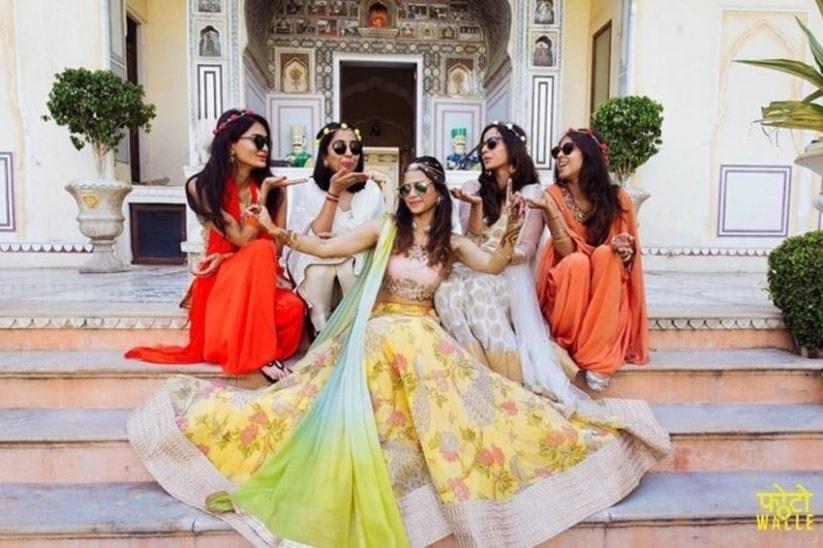 Veere Di Wedding being all the rage this wedding season, there is a Veere Di Wedding inspired pre-wedding shoot ideas for each one of us. This movie not only piqued our curiosity but also prompted us to keep tabs on all the latest trends that came after its release. Bring out your inner divas with this pre-wedding shoot inspiration. Be the boss woman you know you are with your gang of Veeras.
Go for gold and bold bustier like Kareena Kapoor and Sonam Kapoor, with cosmos in your hand, sipping it away while you pose with your brigade of Veeras. Have your spouse-to-be eyeing you from the corner as he sips his whiskey with his friends. Not only will this add a spin to your pre-wedding shoot ideas but also make it a fun-filled experience for each of you. Enjoy stardom with this star-studded photo shoot inspiration.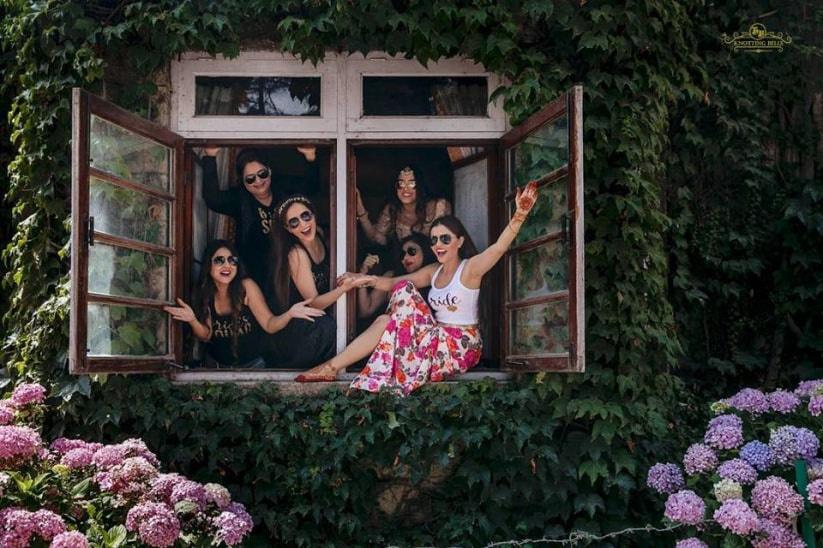 These are but only a few cinematic inspirations we know you'll love. But, there is room for some more. There are endless possibilities and room for you to come up with your very own pre-wedding shoot ideas. All you need to do is follow your instincts and stay true to your personal style and aesthetics and do what you love most. Be as innovative as you can as this is a once in a lifetime opportunity and you won't get to live it twice. We hope you found our take on pre-wedding shoot ideas helpful and are feeling pumped up to follow one of these pre-wedding shoot ideas and incorporate the same for your very own photoshoot.
Follow These Tips and Use Them When You Use One of These Pre-Wedding Shoot Ideas to Ace Your Pre-Wedding Album
1. Follow the instructions of the wedding photographer or the wedding videographer whoever is helping you out
2. Wear breathable clothes, you don't want your clothes to overpower the entire photoshoot
3. Scout the location keeping in mind the kind of photoshoot that you want. If you want it to be romantic then perhaps a candlelight location fits well or if you want it to be a little adventurous, then maybe a hike to a mountain top will be worth the time and trek
4. Throw in a few props to make it more personalised, it will bring the right amount of drama to your wedding photos
Leave a word about your process of ideation for couples to seek inspiration from. Share your thoughts in comments and compel others to follow suit by being as quirky as you possibly can for your pre-wedding shoot ideas.