Pre-wedding Photoshoot Themes to Breathe Romance Into Your Love Story
Need a story to go with your pre-wedding photoshoot theme? Here are a few popular pre-wedding photoshoot theme ideas for you to consider.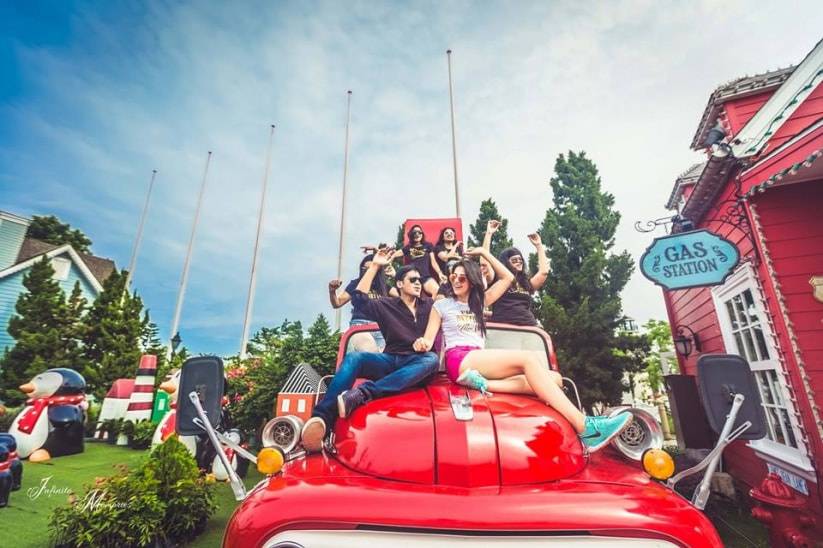 A pre-wedding photoshoot is your opportunity to capture and preserve your intimate memories forever. It's an account of your picture-perfect love story in the most creative fashion. And often, your wedding photographers would be game to go to a monumental extent to deliver the right set of images for you. Here is how you can process simpler by choosing the right pre-wedding photoshoot theme as your narrative.
For a couple of years now, we have come to see that the concept of pre-wedding photoshoot has increased ten times. Now, we come across a multitude of couples who literally leave no stones unturned and travel to exotic locations even to forge some new memories whilst shooting their pre-wedding videos.
If you happen to be siling in a similar boat, where you are just a few weeks or months away from tying the knot and are still wondering which pre-wedding photoshoot theme to pick for your very own photoshoot, then you will find your answers within the realm of this post. Don't believe us? Well, go and see for yourself!
From scouting for a picaresque and dreamy location to finding the correct set of outfits that will do justice to your photographs and perfecting some romantic poses - this is all there is to any pre-wedding photoshoot ideas. So, head out for yours with a clear mind and let the magic of love surround you!
Pre Wedding Photoshoot Themes:
1. Pre-wedding Photoshoot Theme - Common Hobbies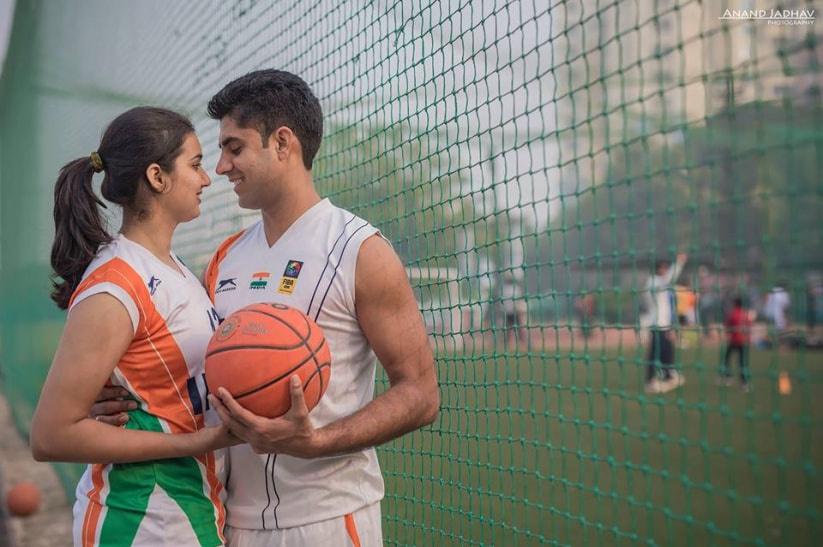 Is it music, food, sports or books? If having similar taste and hobby is what brought you two closer, why not use that as your pre-wedding photoshoot theme? Doing what you love most and doing it with the person you love - there can't be a better theme than this to get your candid expressions on the reel for you to cherish for a lifetime.
2. Pre-wedding Photoshoot Theme - Live the Nostalgia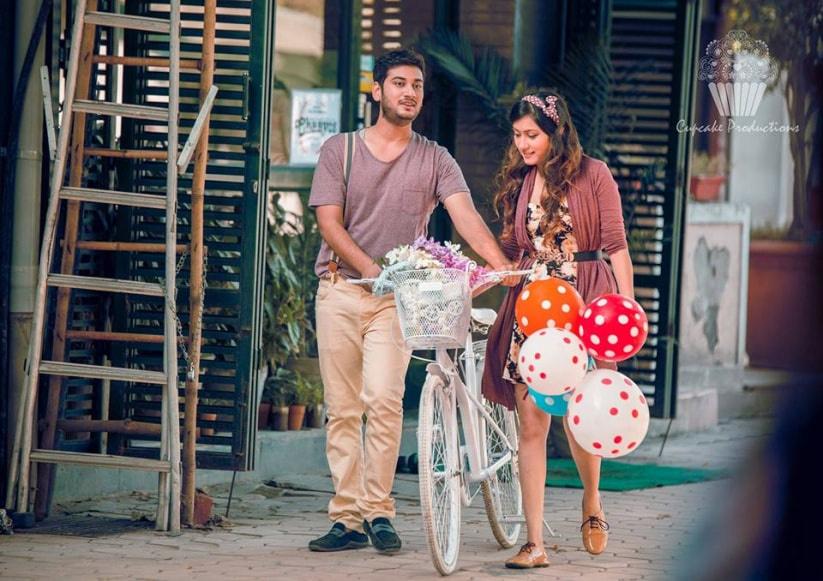 Walk on the streets or visit that park bench where you proposed. Ride bicycles together like you both used to as kids. Relive your nostalgic moments through your pre-wedding photo-shoot theme. Recreate your school or college days with each other. Have a little trip down your memory lane where it all started.
3. Pre-wedding Photoshoot Theme - Invite your friends or family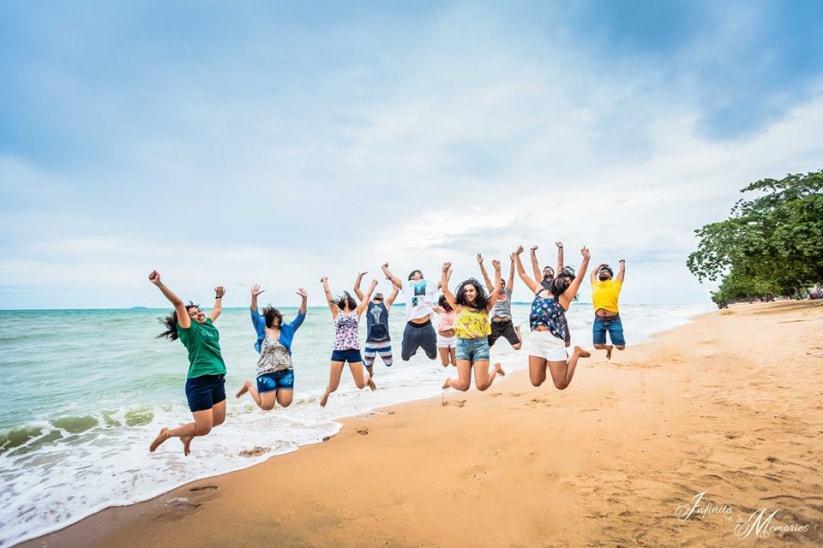 Have an exclusive 'friends & family only' pre-wedding photo-shoot. Involve your BFFs, cousins and siblings in your photo-shoot. Let them photo-bomb your couple shoot to add a little quirk to your pre-wedding photo-shoot theme. Or how about capturing your bachelor's and bachelorette parties? Consult with your photographer for more fun ideas.
4. Pre-wedding Photoshoot Theme - The Mini 'Us'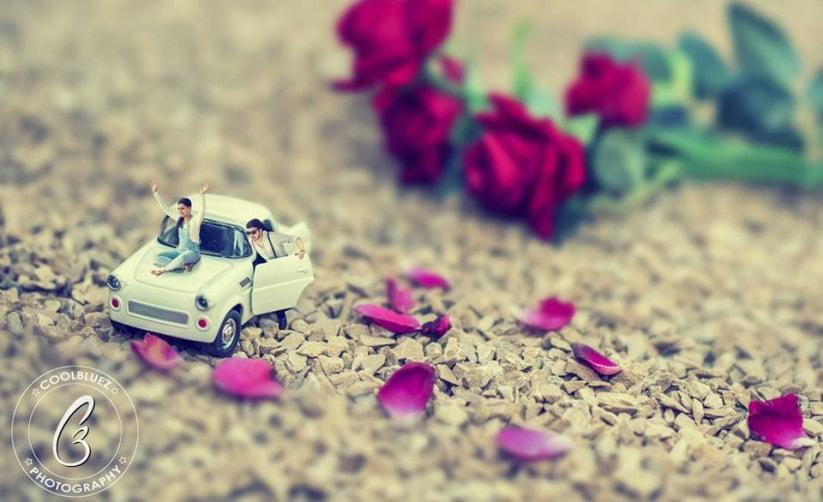 How cute would your wedding album look with tiny Lilliputian images of you two in it? Miniature photography is one raging pre-wedding photoshoot theme today. Use vibrant backdrops and offbeat frames to go with the theme. With trick photography and post-production techniques, the possibilities are endless.
5. Pre-wedding Photoshoot Theme - Role Playing and Acting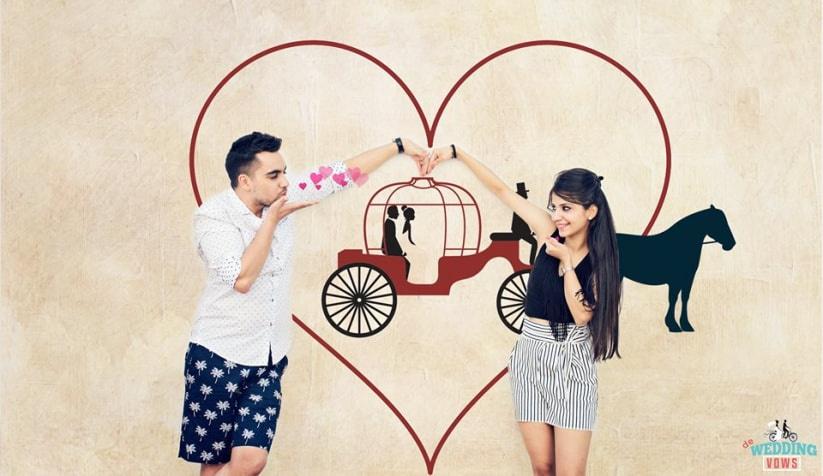 Because a little drama and pretend games always add an extra punch! Think out of the box, enact hypothetical scenarios and use exaggerated expressions for some entertaining results. Use role-playing as your pre-wedding photo-shoot theme, to take a break from your routine lives and have some hilarious moments watching the wedding album later.
6. Pre-wedding Photoshoot Theme - Fantasyland / Fairytale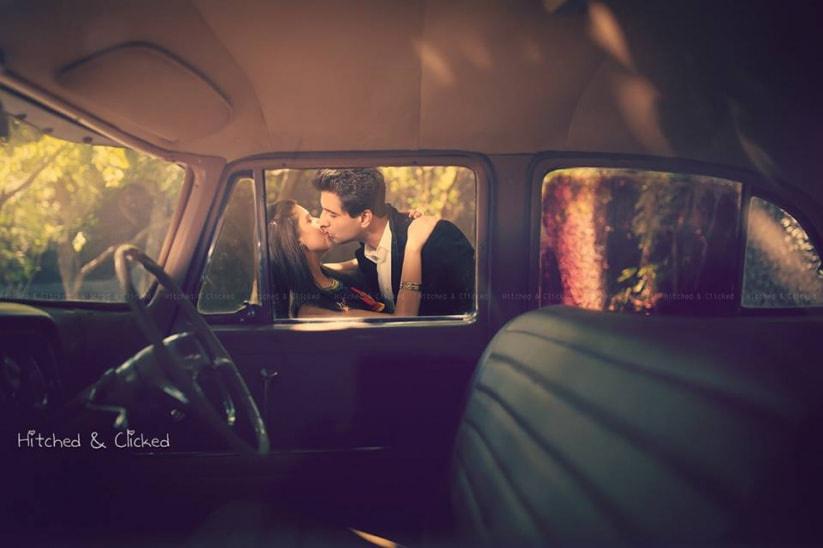 Travel to the land far far away with your prince charming! Those who don't mind a little PDA can go for fairytale and super romantic setups as their pre-wedding photo-shoot theme. You can use natural settings like mountains, forests, beaches or heritage buildings and monuments as backgrounds. Kiss in front of the Taj Mahal or hold hands on the sultry beaches of Goa. Read for more Pre-wedding photoshoot ideas. Break all barriers to make your pre-wedding photos come alive.
7. Pre-wedding Photoshoot Theme - For the love of Pets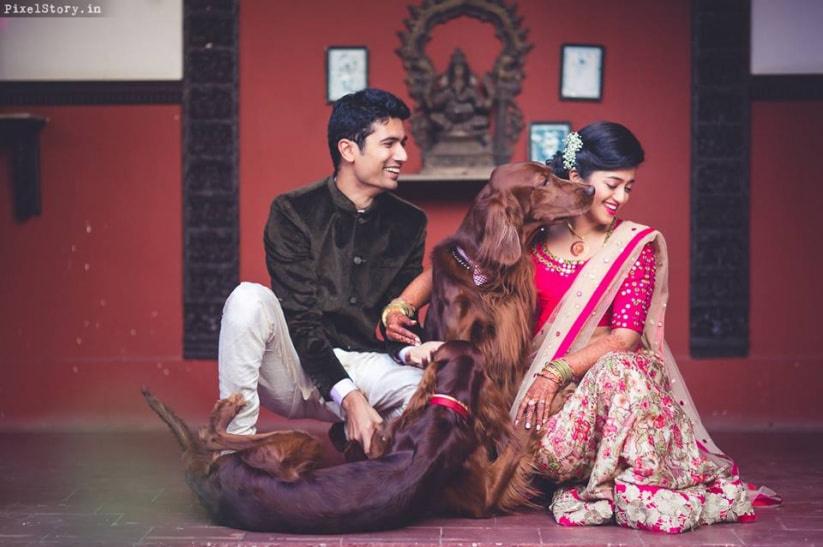 Rope in your furry friends too in your photo-shoot. Your pets are like your own family members. So how can you not let them be a part of your most cherished memories? Involving pets is such a pre-wedding photo-shoot theme, that's going to heighten the adorability factor of your wedding album by umpteen times.
Some Pointers to Remember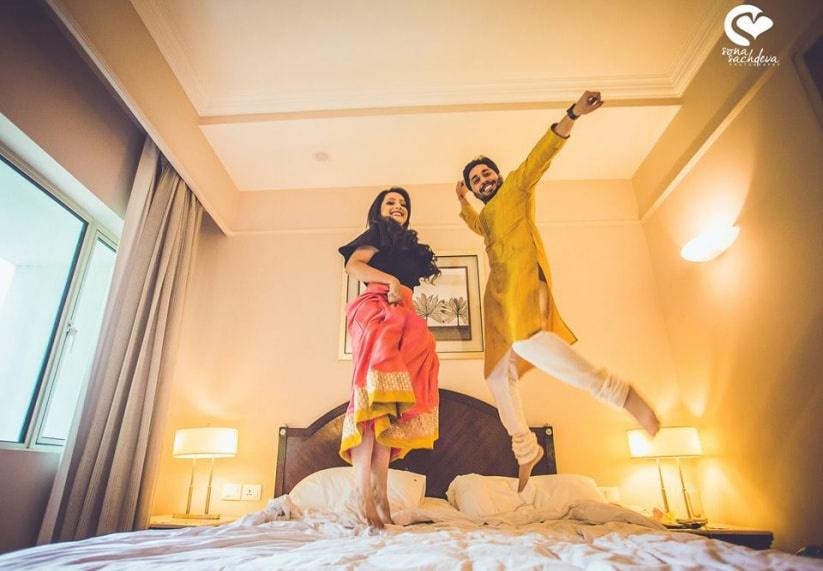 Opt for a pre-wedding photoshoot theme that as a couple are comfortable with.
Know the tricks of how to get unique photo-shoot concepts.
Discuss your pre-wedding photoshoot budget and minutely all costs involved.
Choose your wedding photographer wisely and have transparent conversations with them.
Consult with your designer too for appropriate pre-wedding outfits.
If you're having a destination wedding, you can include your pre-wedding shoot in that. Have cost clarity with the photographers and their team.
Your pre-wedding photo-shoot theme should be able to tell your story. But don't stress too much thinking on how to tell it! After all, your love story is beautiful and that would be reflected in your pictures. Have fun! Take a break from all the wedding stress and use this pre-wedding photo shoot as an opportunity to spend some carefree time with your partner while looking gorgeous! Now that you have checked out some dreamy locations and have some ideas fuzzing in your head, what are you waiting for?
Are you thinking of a photo-shoot theme for yourself already? Share with us which one in the comment section and contact the top notch Wedding Photographers of India right now!