23+ Unique Thread Work Blouse Designs For Your Wardrobe
It's no secret that the right blouse design can pull the whole outfit together. Here are our top unique thread work blouse designs you need to bookmark for that classy & elegant wedding look!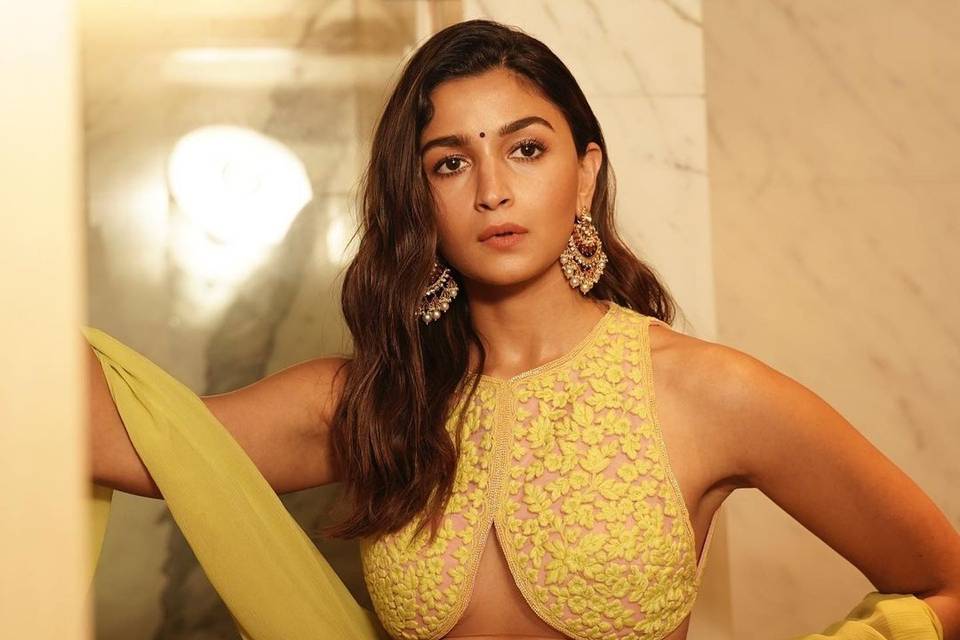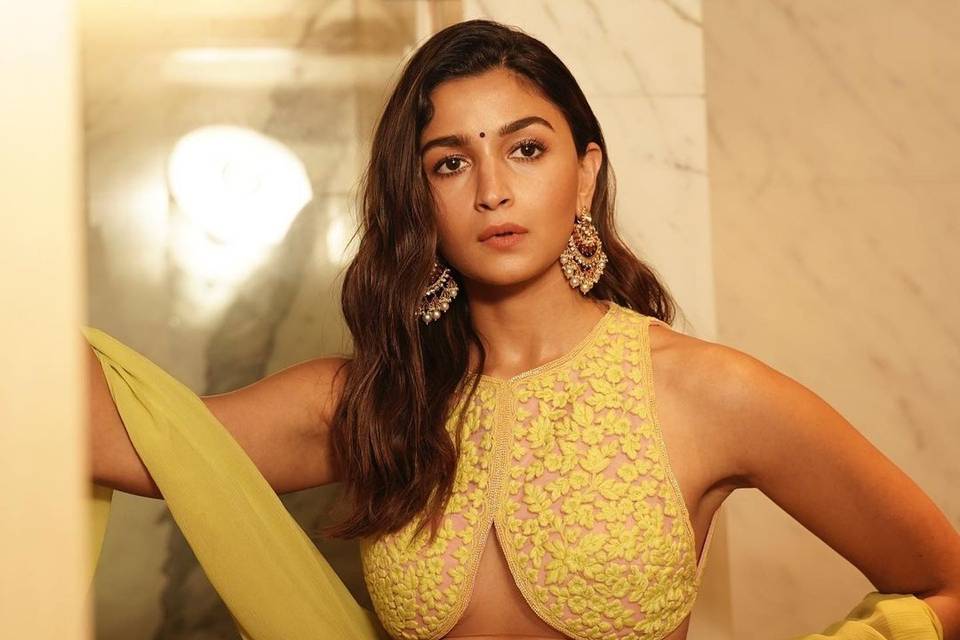 Image Courtesy: Manish Malhotra
With the wedding season upon us, it's time to start thinking about the outfit designs that you want to flaunt. Individuality is the main game when it comes to picking an ethnic attire for the ceremonies. But as we set out to buy that oh-so-perfect lehenga, let's not forget to humblebrag about the blouse designs that deserve their fair share of attention as well because by now it is fairly established that blouses have the capacity to make or break an outfit. A good blouse design has the endowment to enhance your outfit in flattering ways.
They're no longer just a part of your outfit but are an important aspect that can really transform your whole wedding look. From florals to leaves and different symmetrical patterns like paisley motifs and so on - thread work blouse designs can turn your overall look into a statement one that will turn heads.
From simple traditional thread work blouse designs to trendy thread work blouse designs, we've handpicked some of the best thread work blouse designs and created the ultimate list for your inspiration. Scroll on to bookmark your favourite picks!
Traditional Simple Thread Work Blouse Designs
Millennial brides have triumphed each one of their wedding ceremonies with their regal choices when it comes to picking a wedding blouse design. Traditional simple thread work blouse designs work wonders with every outfit, be it a saree or a lehenga. The simplicity of the traditional blouse designs makes them all the more elegant and unmissable while picking the wedding wardrobe. Here are some of our top traditional simple thread work blouse designs.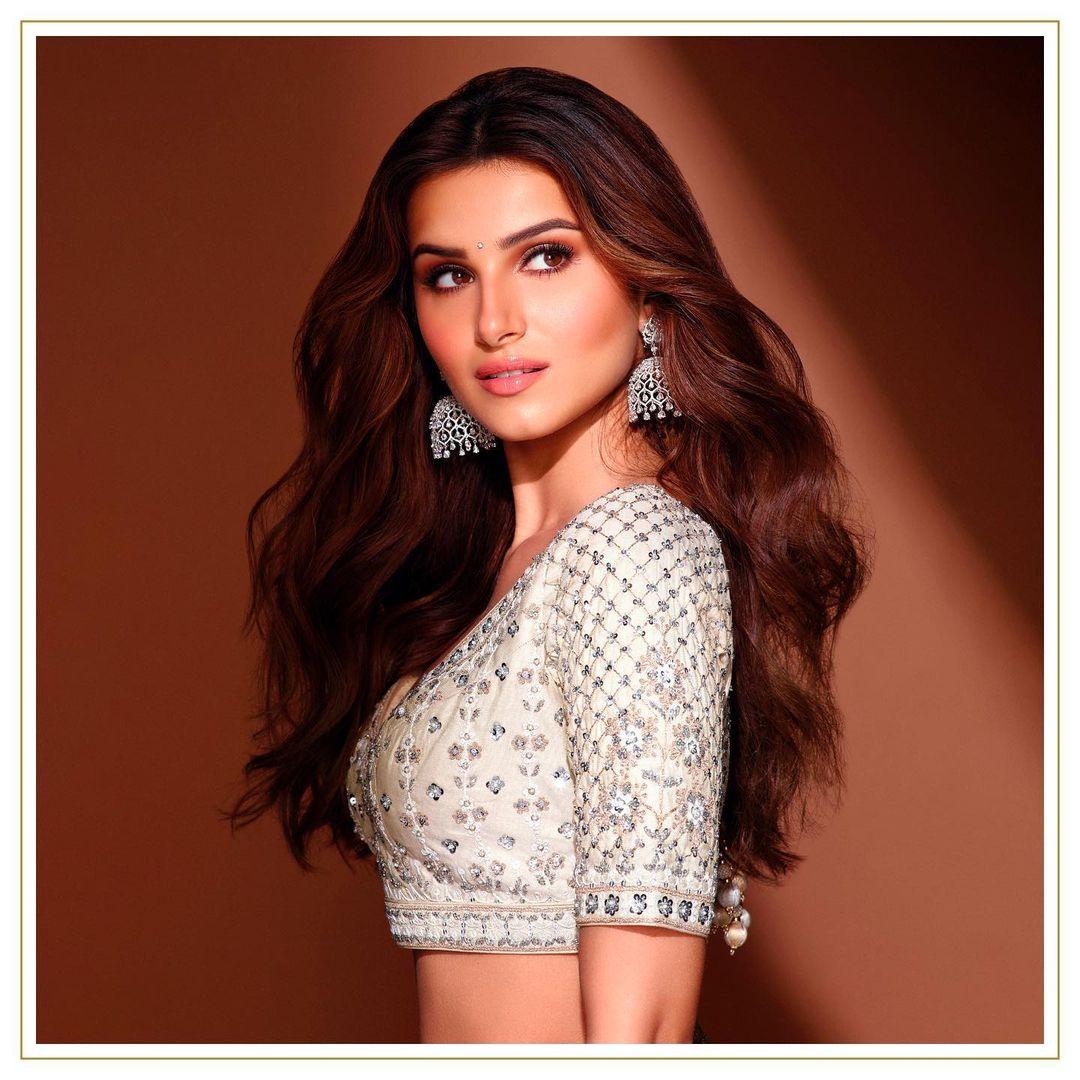 This simple blouse design flaunts delicate embroidery that twinkles with each movement; perfect for the bride who favours understated elegance. It comes with ornate yet minimal motifs. The elbow-length blouse in ivory will be a perfect fit for your white lehenga.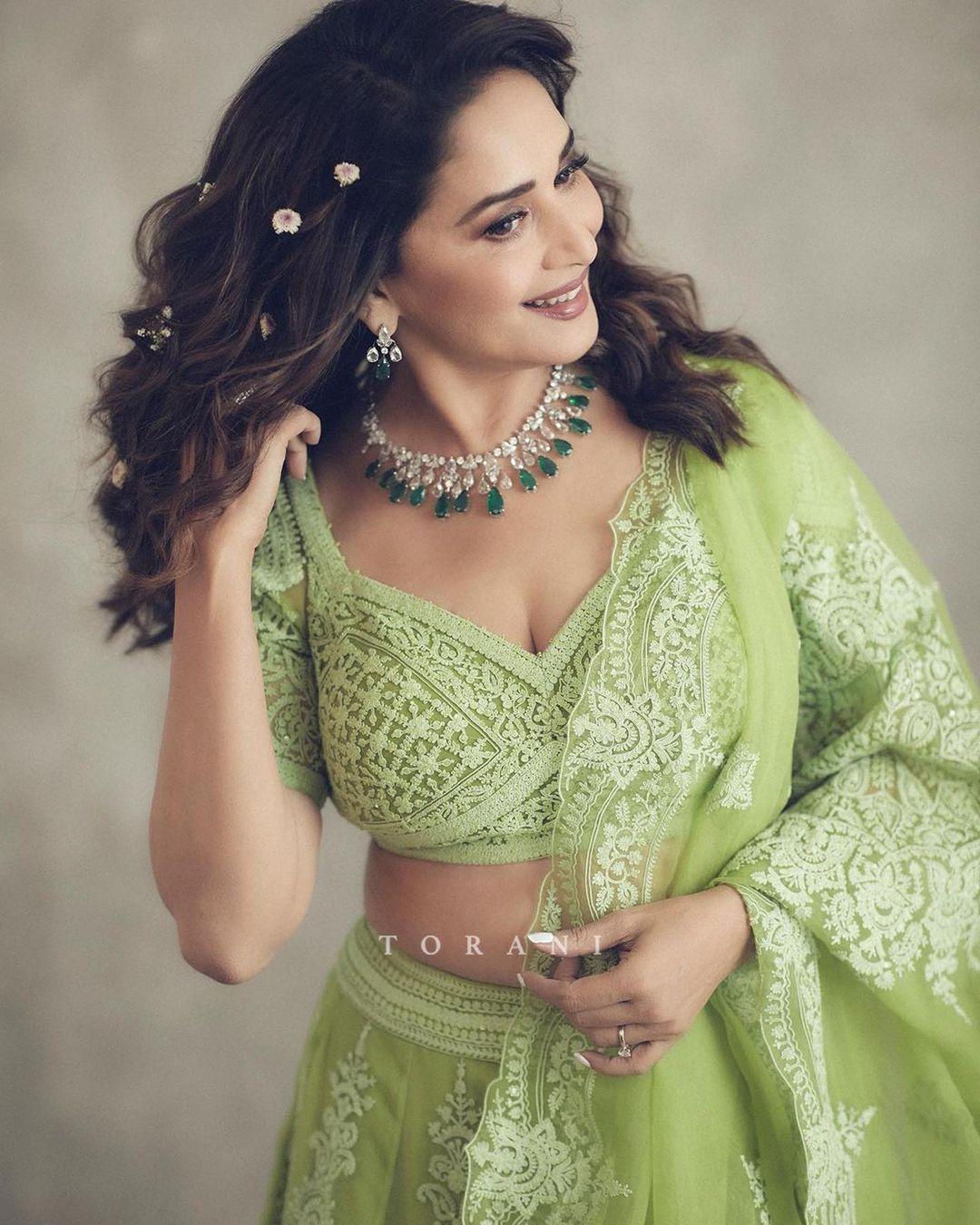 Image Courtesy: Torani
This simple traditional thread work blouse design in subtle green by Torani is a refined blouse design that is crafted with signature Doria work on sheer silk organza. Known as the Meenaxi choli, this blouse will complement your green lehenga perfectly and will be ideal for a green wedding.
Also Read: 35+ Halter Neck Blouse Designs Front & Back For Shaadi Fashion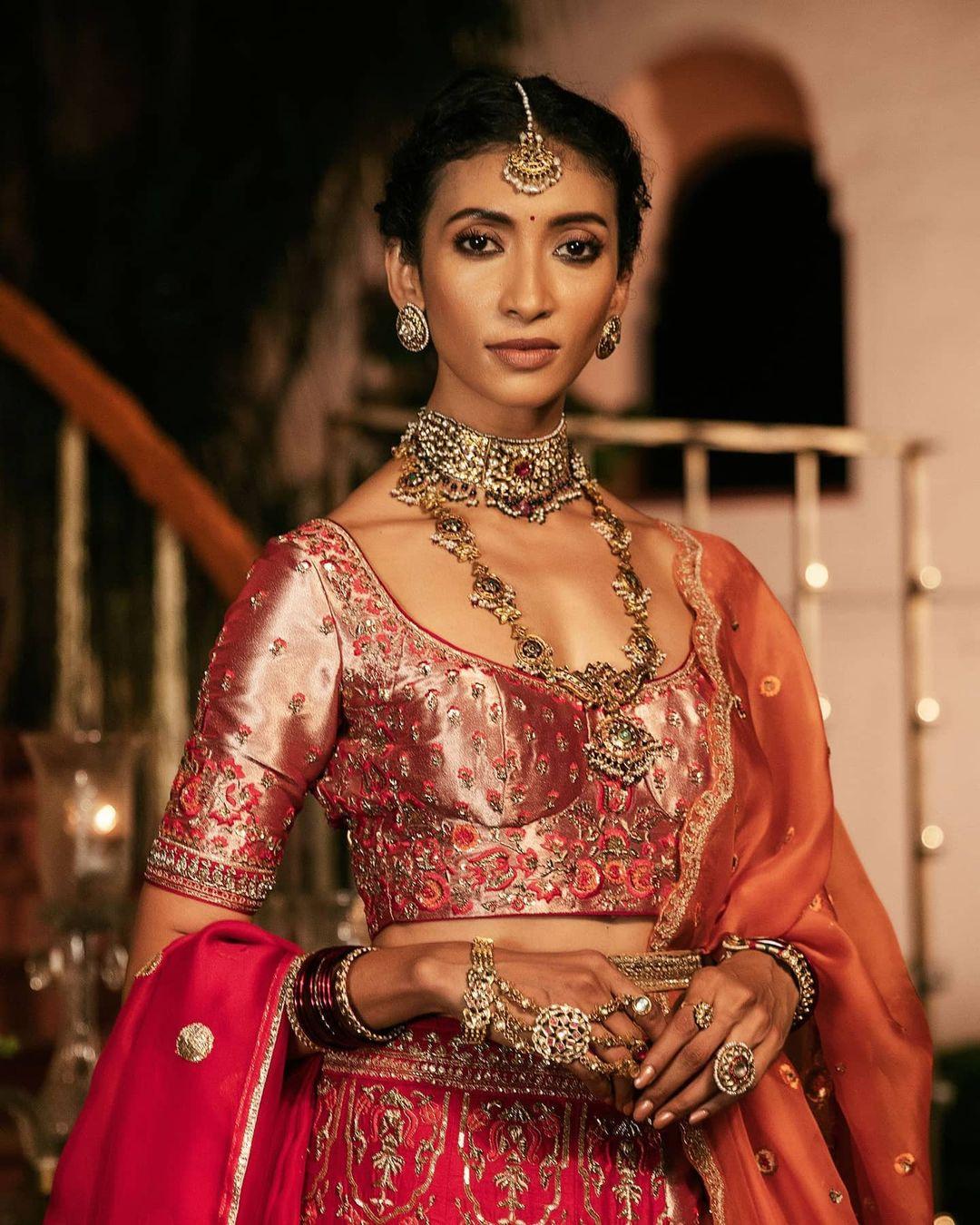 Image Courtesy: Anju Modi
Age-old zardozi techniques combined with bright blush tones, take a look at this majestic Anju Modi design. This traditional simple thread work blouse design has embroidery using antique silver thread. The arabesque traditional red blouse will make your red lehenga look all the more flattering.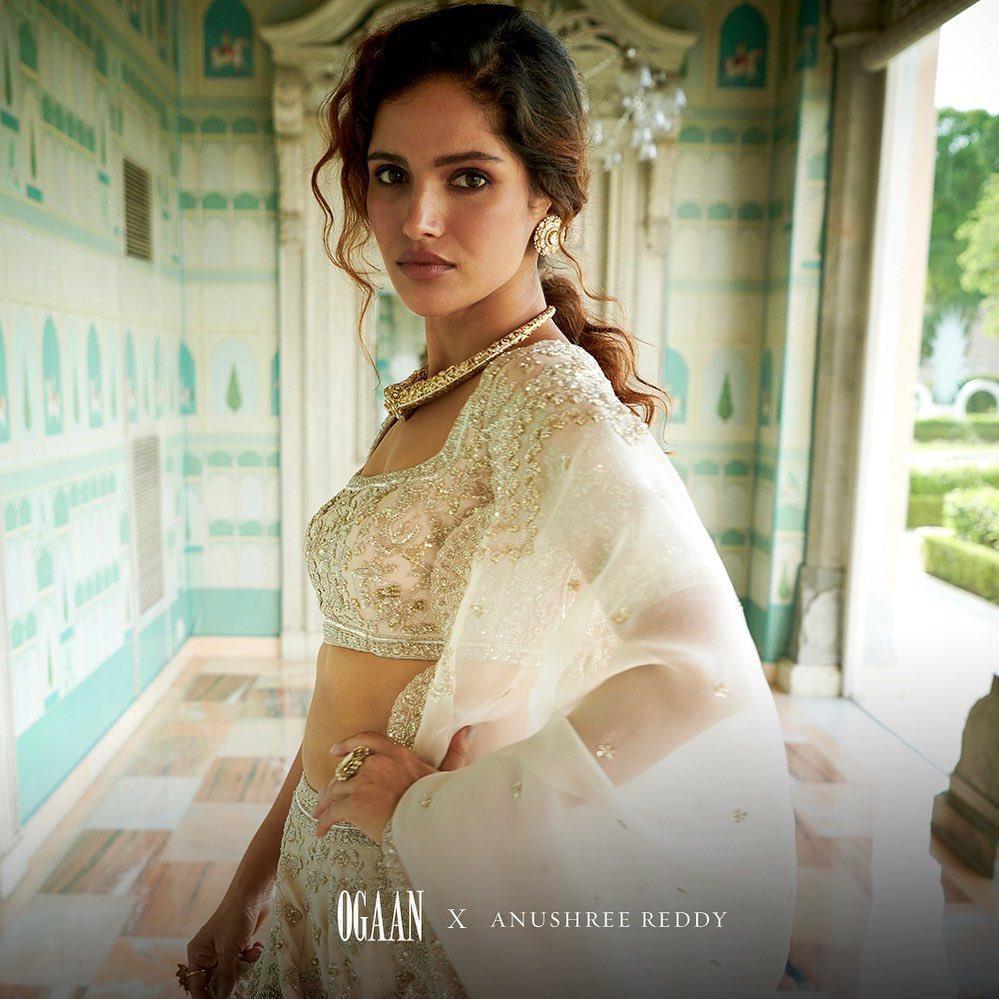 You can pair this heavy embroidered traditional thread work design blouse with your pastel lehenga. Since the blouse comes with some heavy work, the design elements on the lehenga can be fairly minimal to balance out the beauty of the thread work on the blouse. Complete the look with a bun hairstyle and traditional pearl jewellery.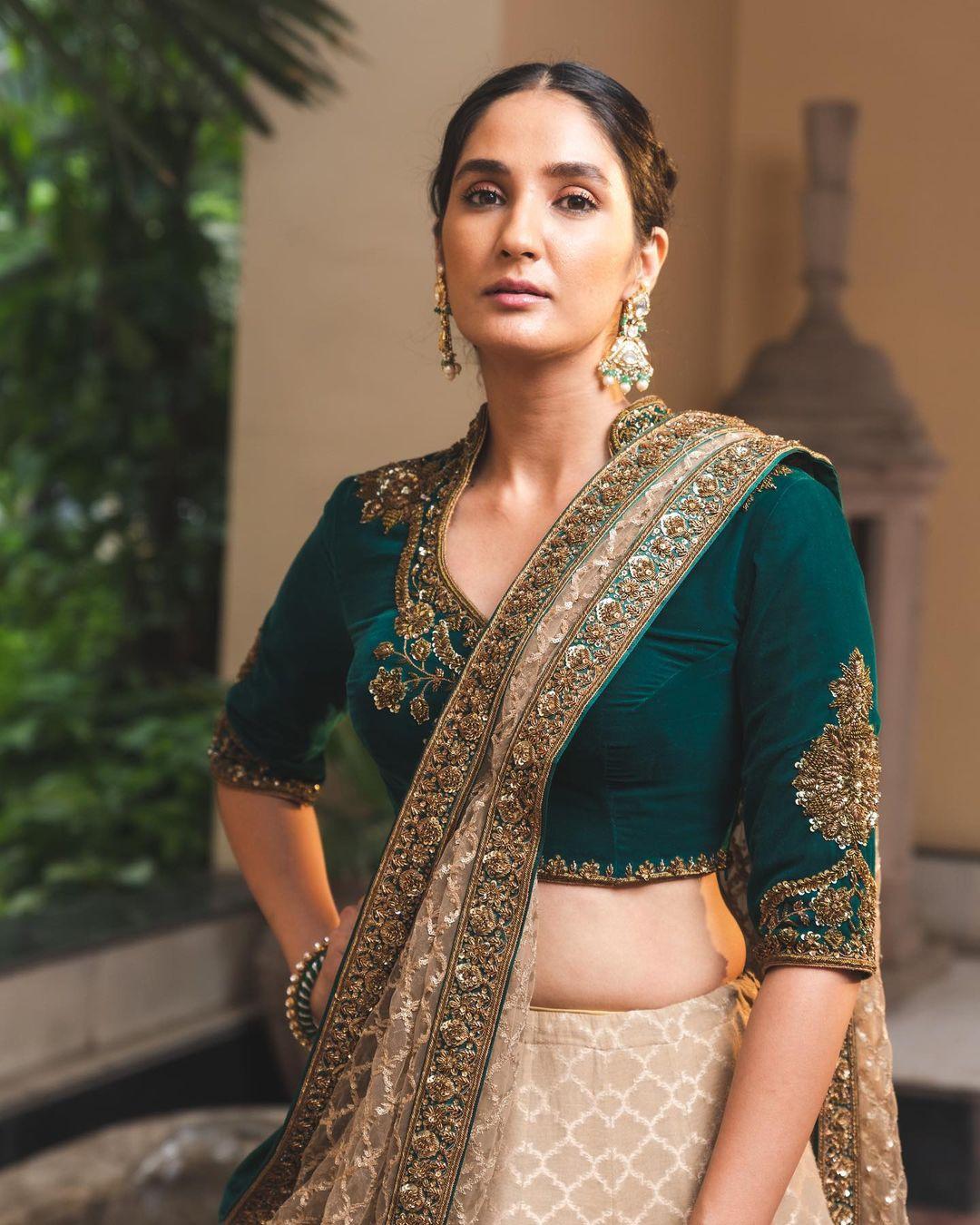 Velvet is a fabric that oozes royalty. With exemplary thread work designs, this velvet blouse in emerald green is a classic example of a traditional simple thread work blouse design. Bring out the best of your green lehenga especially if it is a velvet lehenga design that you have picked for D-day. The antique gold thread hand-embroidery is a beauty you cannot go wrong with.
Also Read: Latest Collar Neck Blouse Designs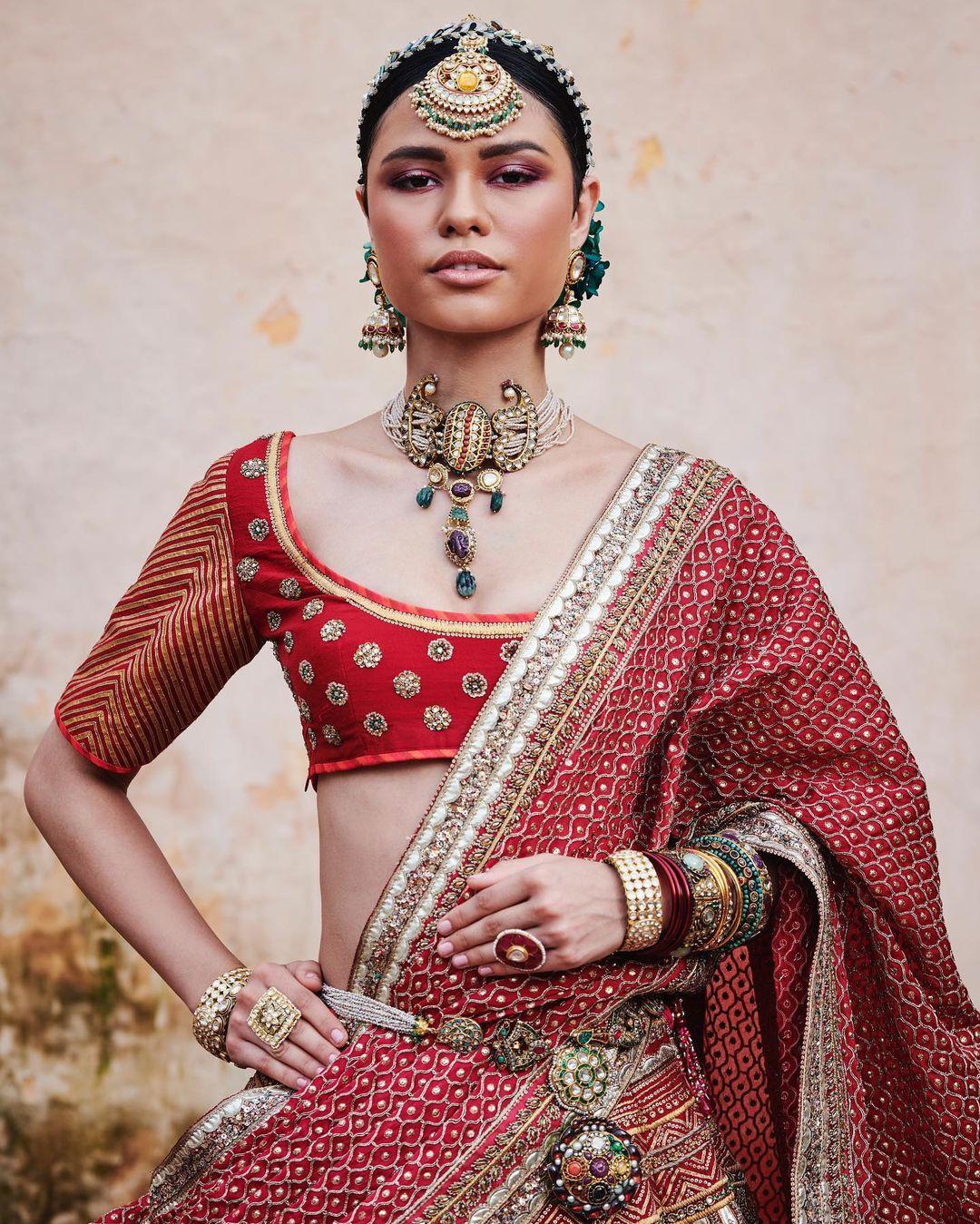 A minimal traditional blouse design with simple thread work on it and booti work that runs through the bodice of the blouse. The subtle Gota Patti work on the neckline makes the plunging neck of the blouse looks marvellous.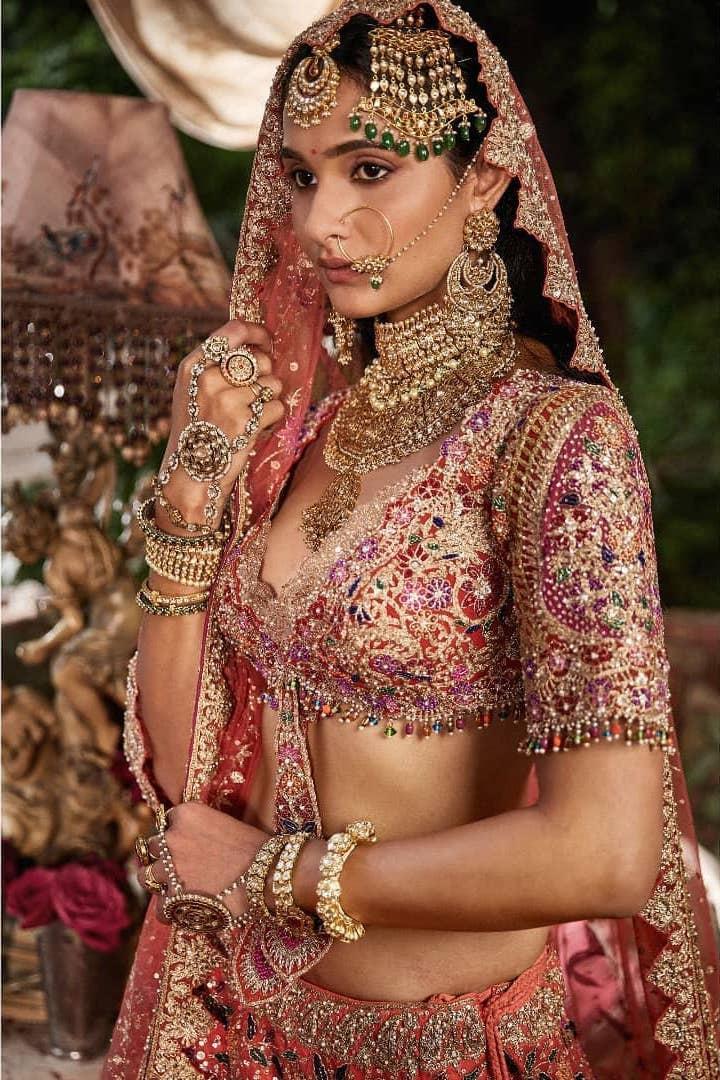 Paired with a coral-hued tulle and silk lehenga. The traditional threadwork on the blouse features floral vines, paisley motifs and bejewelled peacocks that are derived from archival textiles and rendered using Kasab-Dori Marodi work, Aari embroidery, Resham zardozi, Dabka, Naqshi, sequins and pearls. The scallop deep-V neckline is a beauty that you will fall in love with!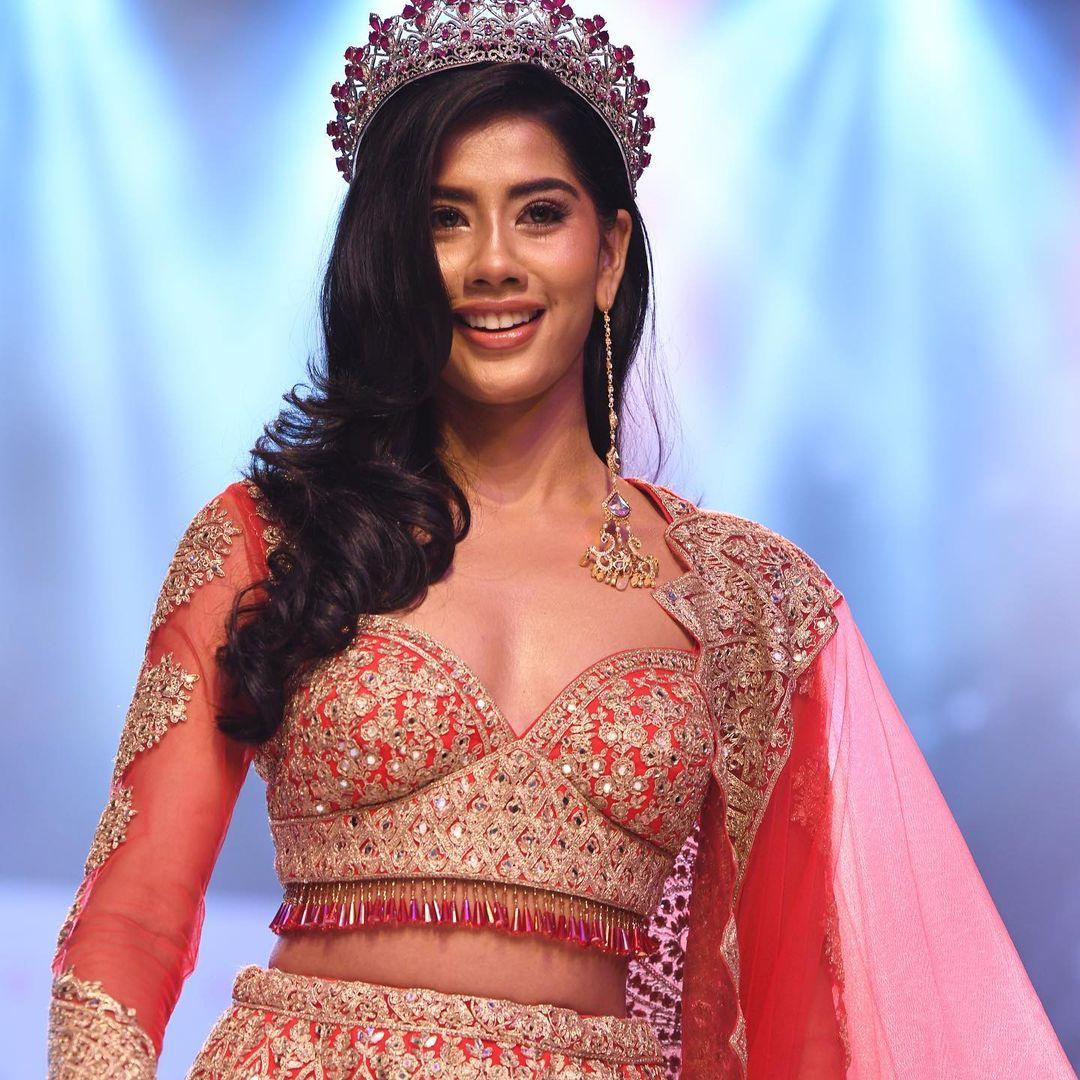 The sweetheart neckline on blouses is bringing sexy back in the most subtle ways. This traditional simple thread work blouse design in red and gold is an alluring addition to your bridal wardrobe. Red being the colour of love and piety, this red full sleeves blouse with mirror and tassel detailing is going to be a catch!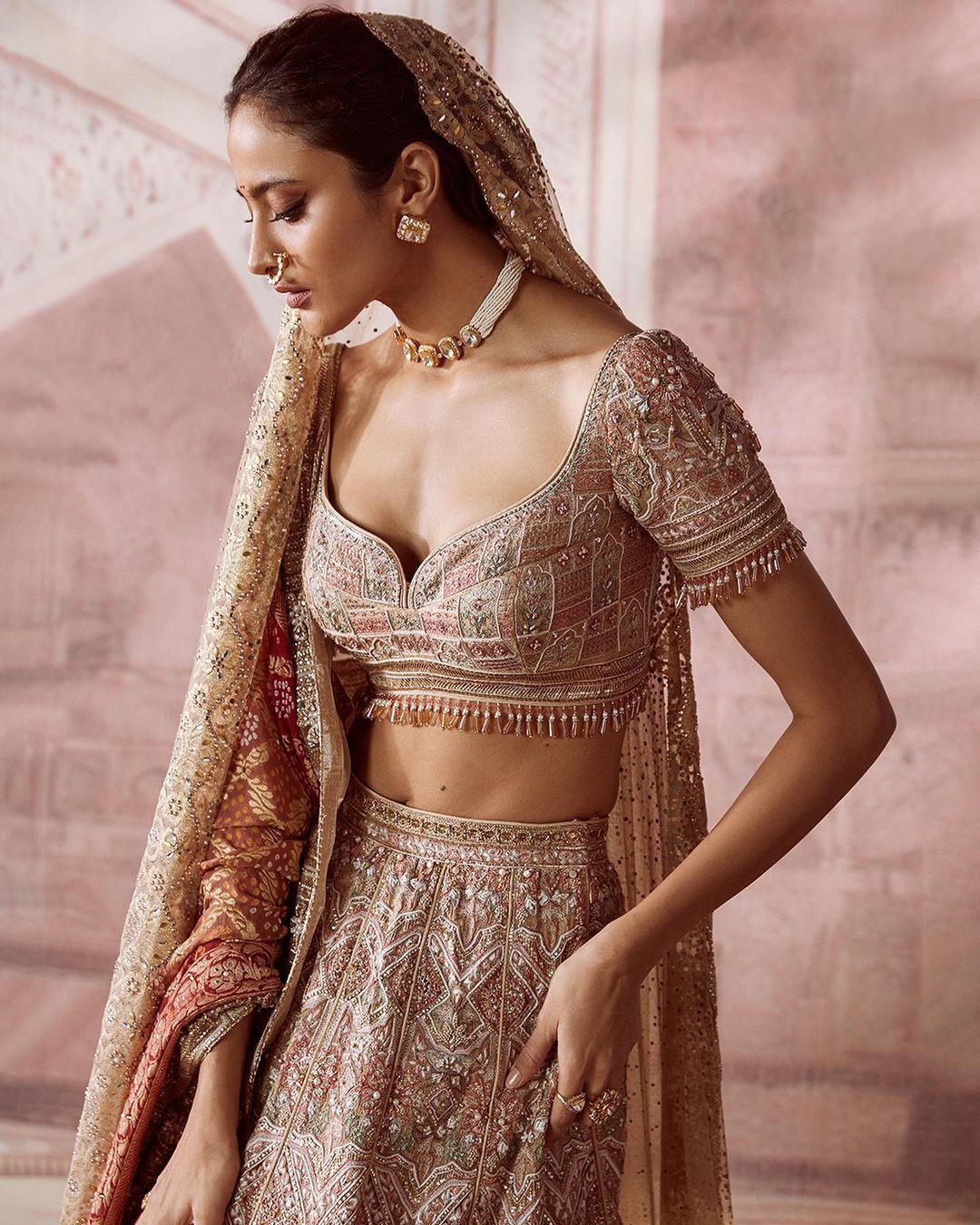 Bringing the timeless beauty of Zari work to life, here is a traditional simple thread work blouse design by veteran couturier Tarun Tahiliani that will add oomph to your wardrobe. The imminent golden piping and intricate embroidery with booti and beadwork give the blouse design a gorgeous appearance. Pair it with your golden lehenga design to look flawless on your day wedding ceremony. Parading Resham, Gota and French-knot embroidery the brocade blouse has embroidered sweetheart neckline subtly highlighted with sequins, Kasab and a gold embroidered border.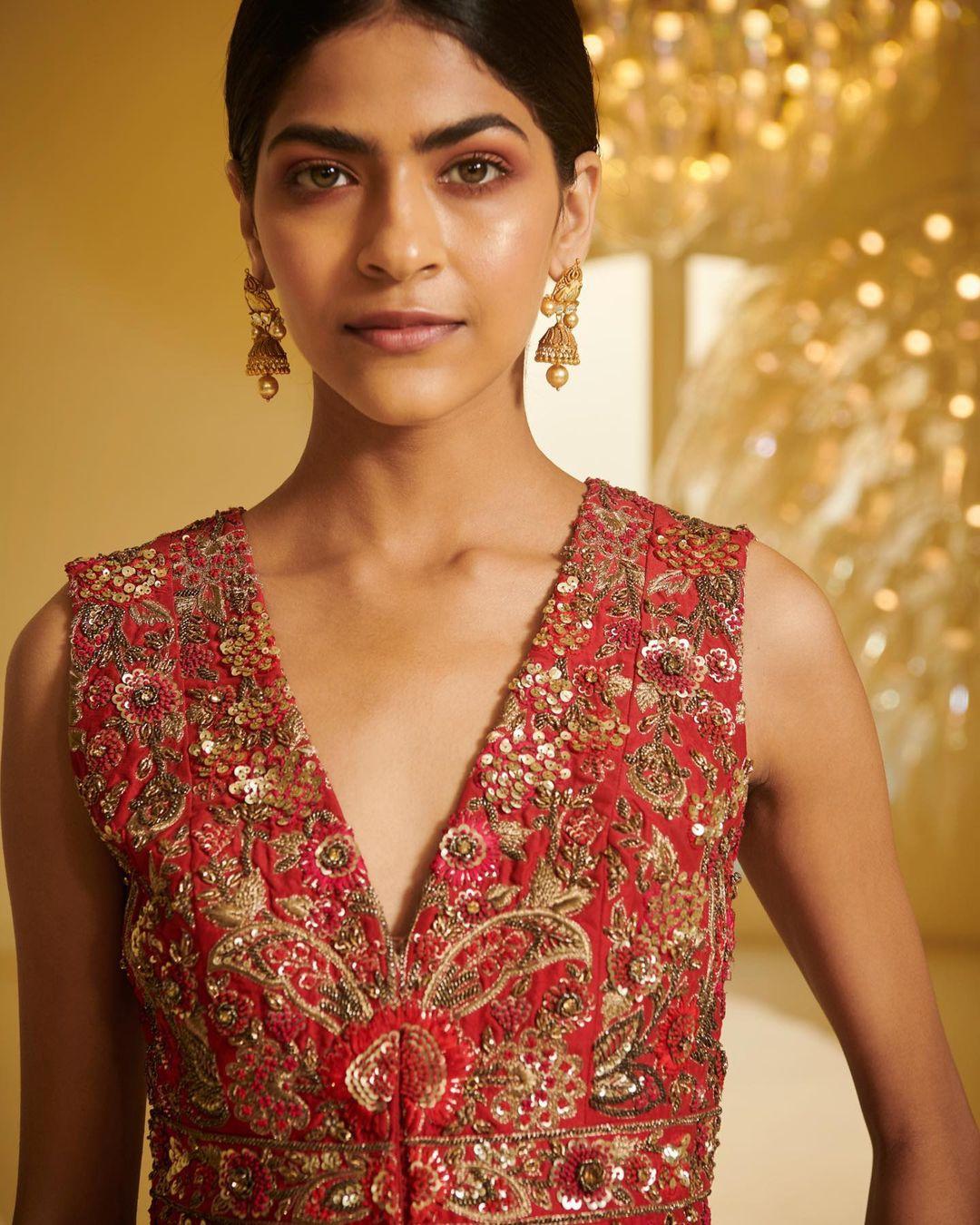 Sleeveless blouses have been a hit among the bridesmaids and even the brides. With the summer wedding season knocking, you will find this red sleeveless blouse design with traditional threadwork on the blouse an opulent piece that adds to the grace of your outfit. Trademark floral motifs from Mughal artworks, replicated in the luxuriously exquisite and meticulous sequin and beadwork reflect the aura of their glorious history through this resplendent blouse.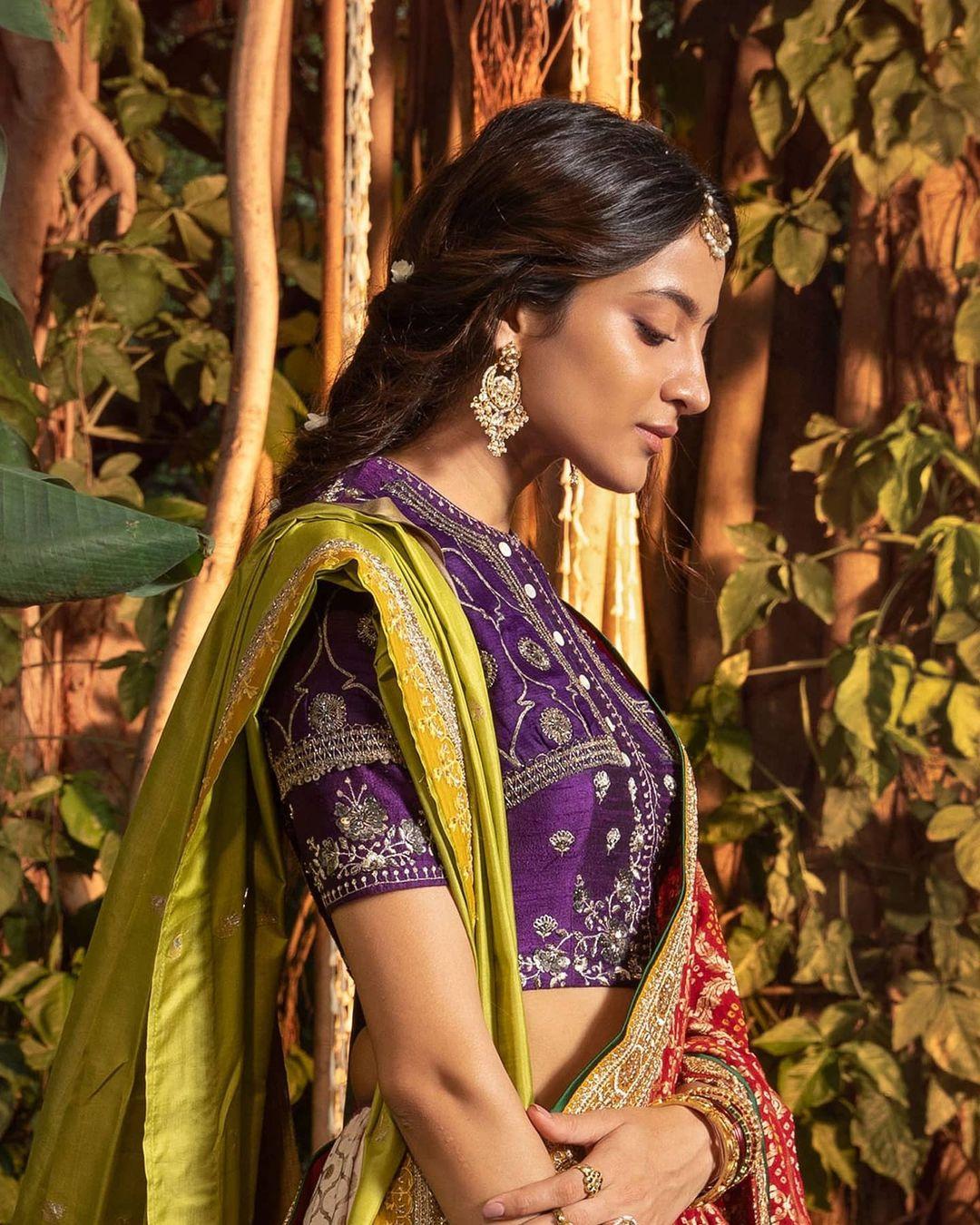 Image Courtesy: Anju Modi
Zari embroidery or golden thread work embroidery works as an amulet when you speak of traditional simple thread work blouse designs. Anju Modi upholds the beauty of our traditions in this simple purple blouse design that will be an ideal pair for your multi-coloured lehenga or for your purple lehenga. The thread work on the blouse resembles Mughal art and architecture and spits royalty!
Trendy Simple Thread Work Blouse Designs
Most of us are on the internet spending hours scrolling through the endless options when it comes to picking the latest blouse design. With all those fancy blouse designs out there, picking the best can be somewhat taxing. But to save you time and keep you from any confusion, we have cherry-picked the freshest and trendy simple thread work blouse designs that will not only elevate your #OOTD but also make you look stellar on your big day.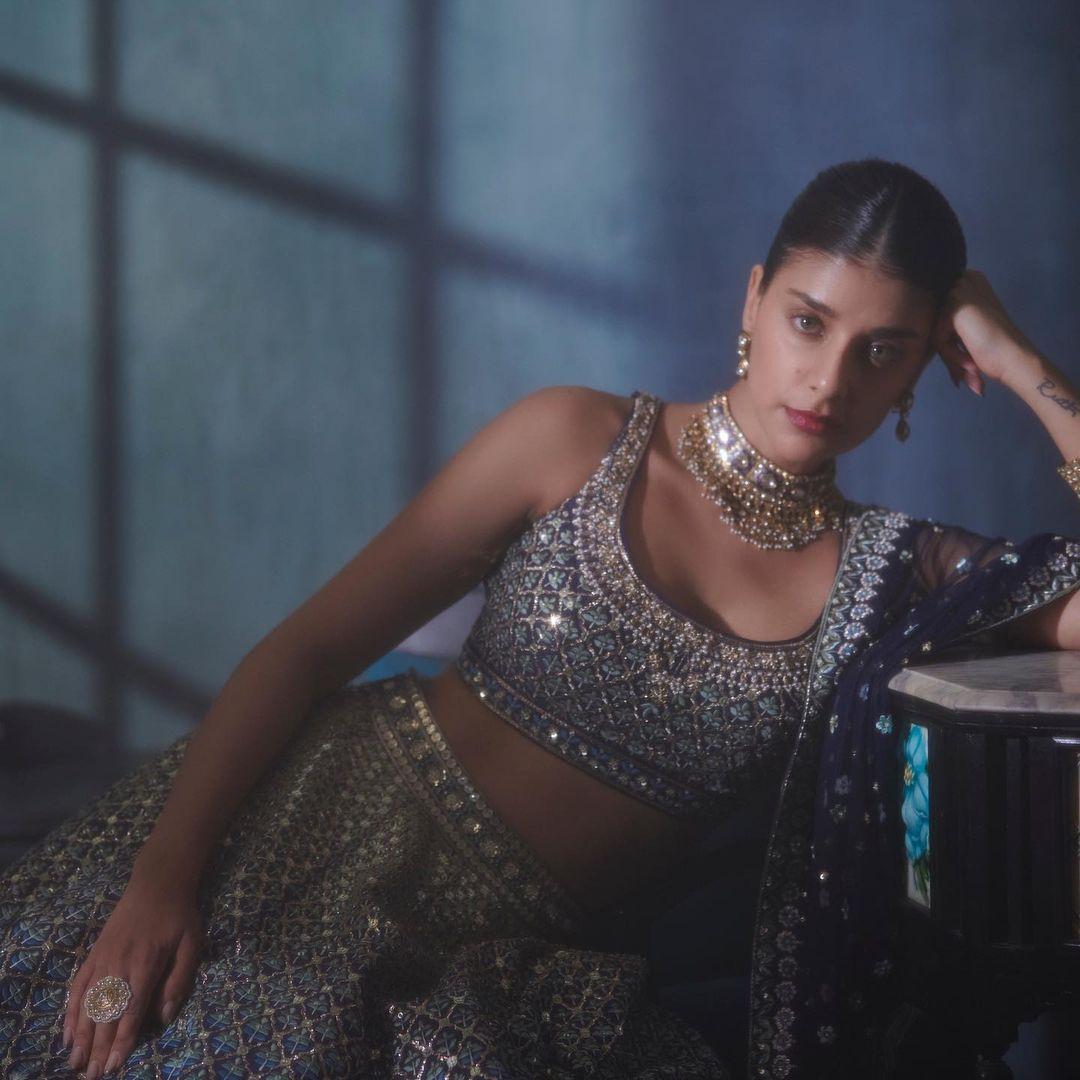 Back stitch thread work on blouse designs is very common when the designers want to highlight a certain design or motif. The arabesque threadwork on this sleeveless blouse design in blue is an example of a miniature backstitch in the shape of leaves. The neckline is adorned with embellishments that create the illusion of a necklace. You can pair this with a blue lehenga to look like a dream. The blue blouse that is crafted in Gota Patti, zari and zardozi can be paired with fine jewellery to get the classic look.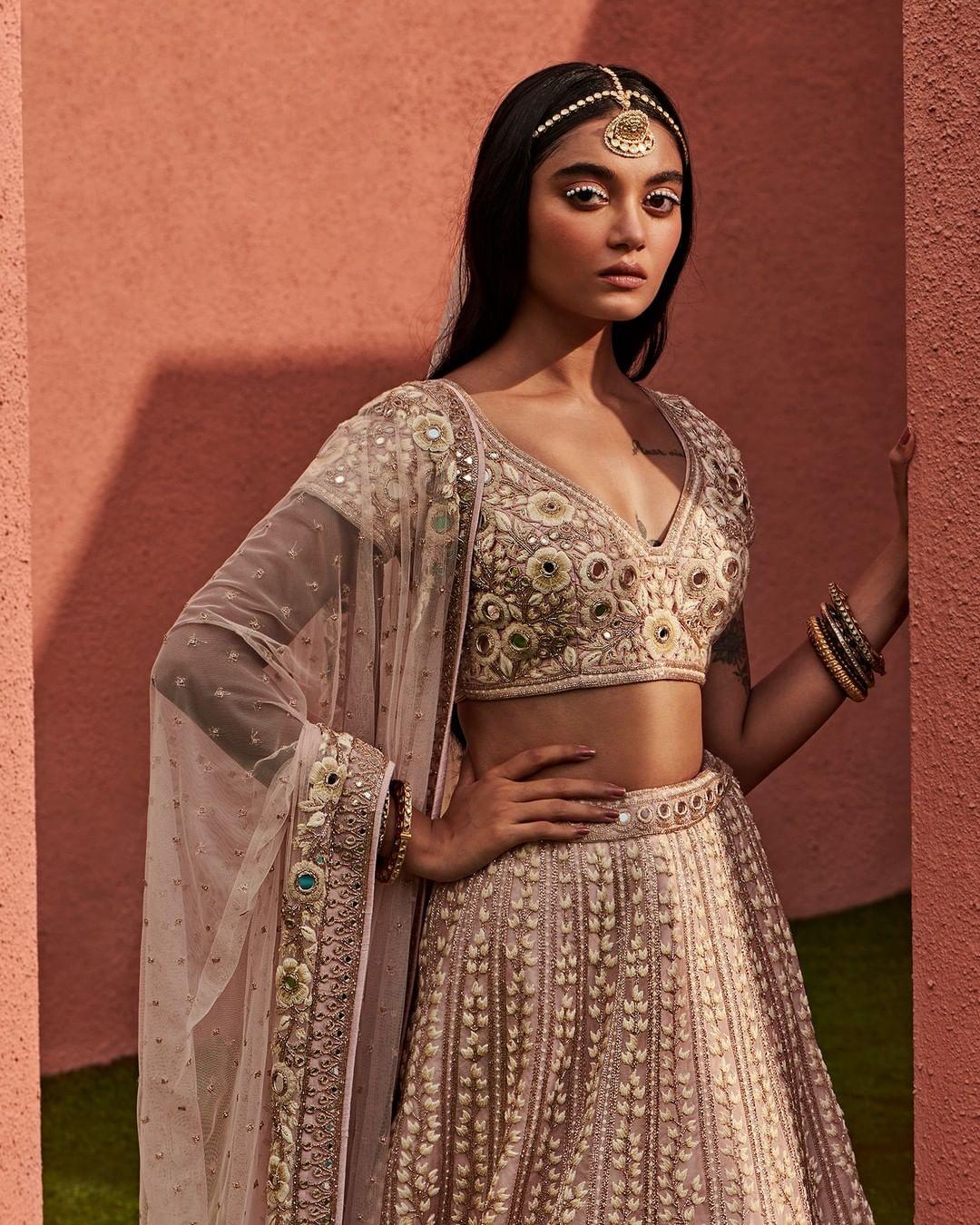 Satin stitch is a well-known kind of hand embroidery pattern that is used to fill motifs. This floral trendy simple thread work blouse design with prominent mirrors placed scarcely to add a certain amount of bling that can balance the subtle colour of the blouse makes it perfect for a day wedding outfit. Bring out your floral lehenga and pair this beauty. Pick a Matha Patti and bangles along with a Rajasthani Aad necklace to accessorise the look adequately!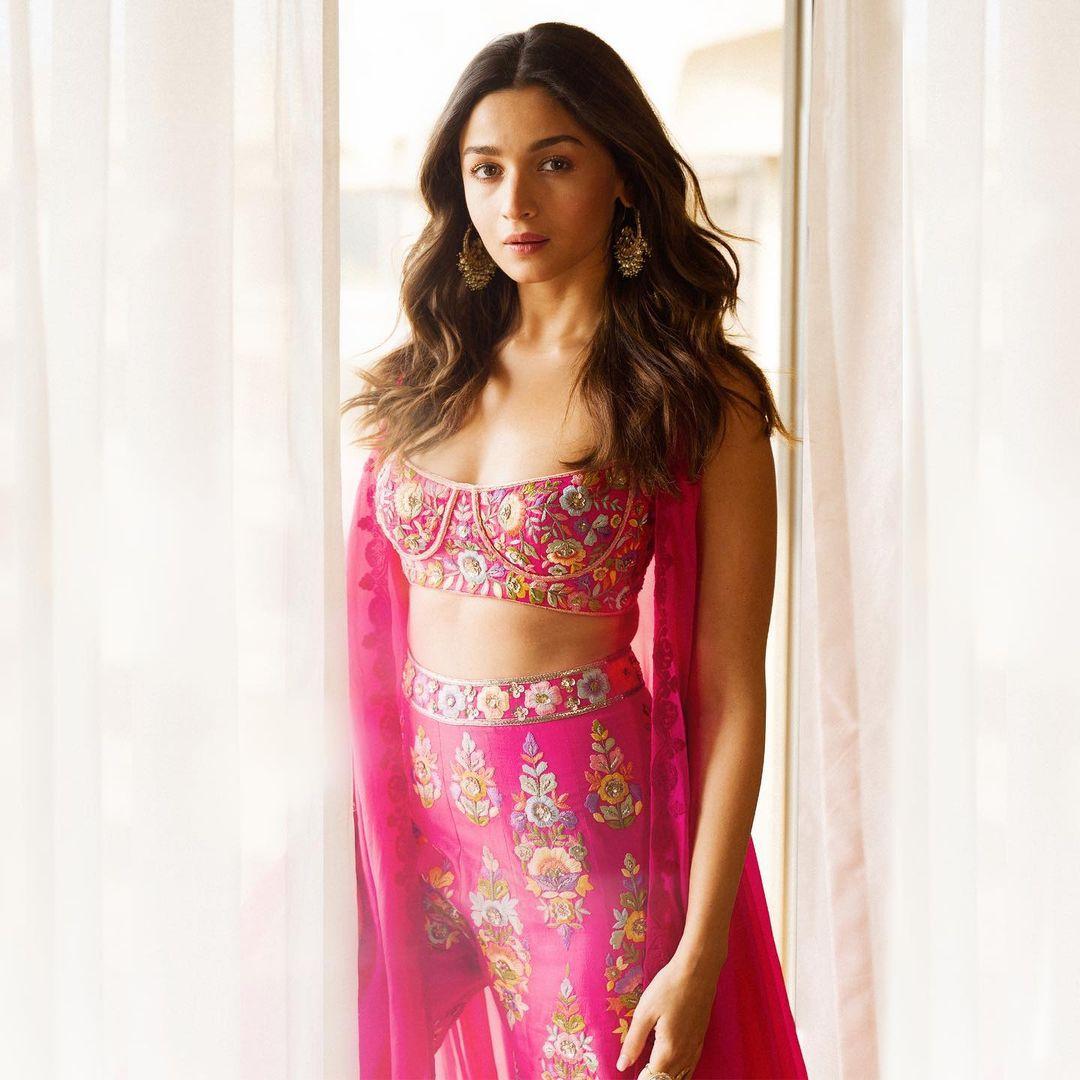 Image Courtesy: Manish Malhotra
Alia Bhatt was seen in this lovely pink choli on the Aditya Seal and Anushka Ranjan pre-wedding. The floral embroidery on the fancy blouse design adds to the grace of the blouse that has been designed by none other than Manish Malhotra. This cropped choli can also be paired with a lehenga instead of the Gharara or you can try your hand at pairing this with a saree too.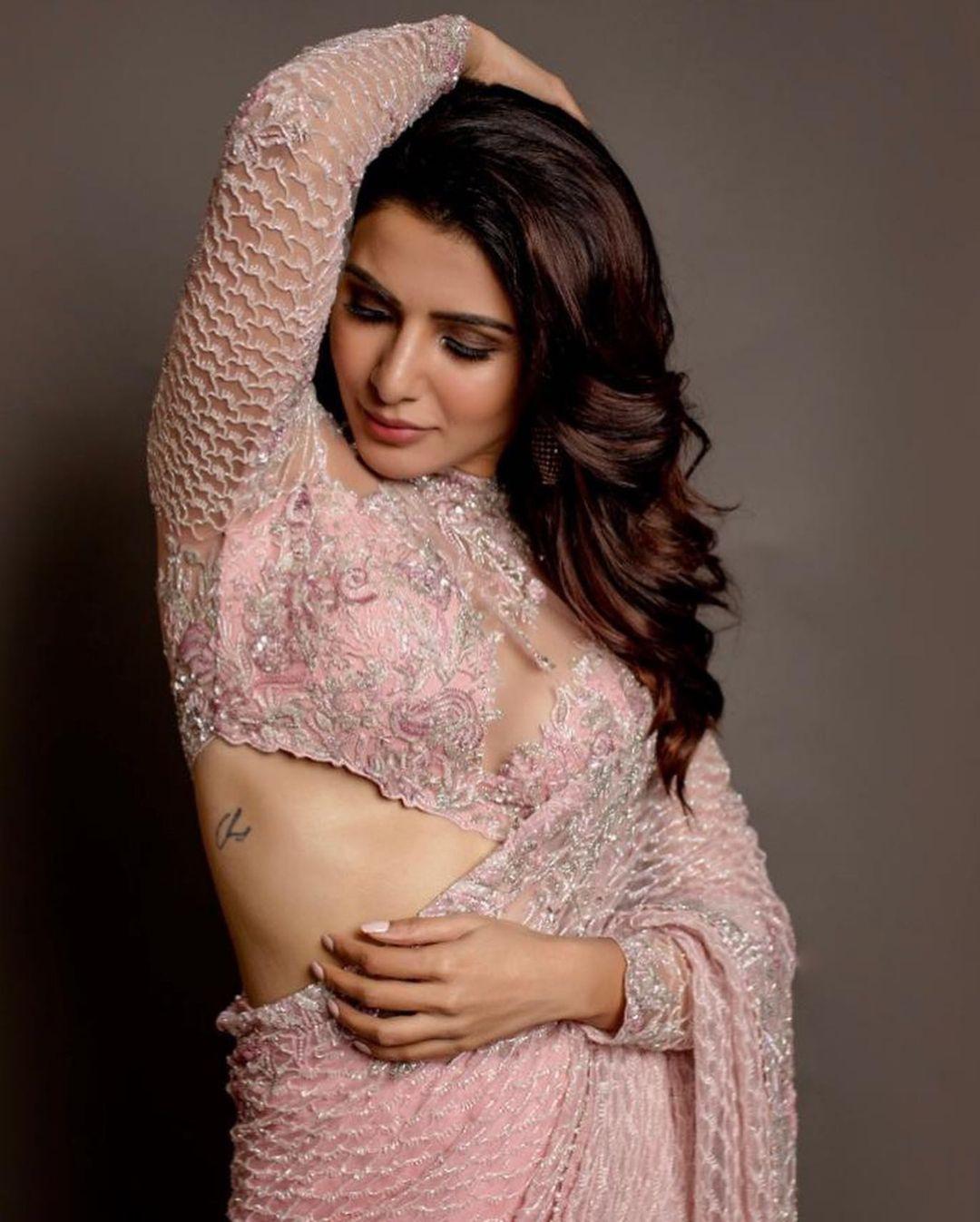 Image Courtesy: Kresha Bajaj
Kresha Bajaj is known to implement modern elements to her traditional silhouettes and this trendy simple thread work blouse design with lace showcases mindblowing work of embroidery that will leave you awestruck. The tulle sleeves of the blouse and the deep V-neck of the floral blouse design is a hoot! The intricate details embellished throughout the piece signify the precious growth of coral - right where its inspiration lies.
Also Read: 25+ Stunning Backless Blouse Designs for the Divas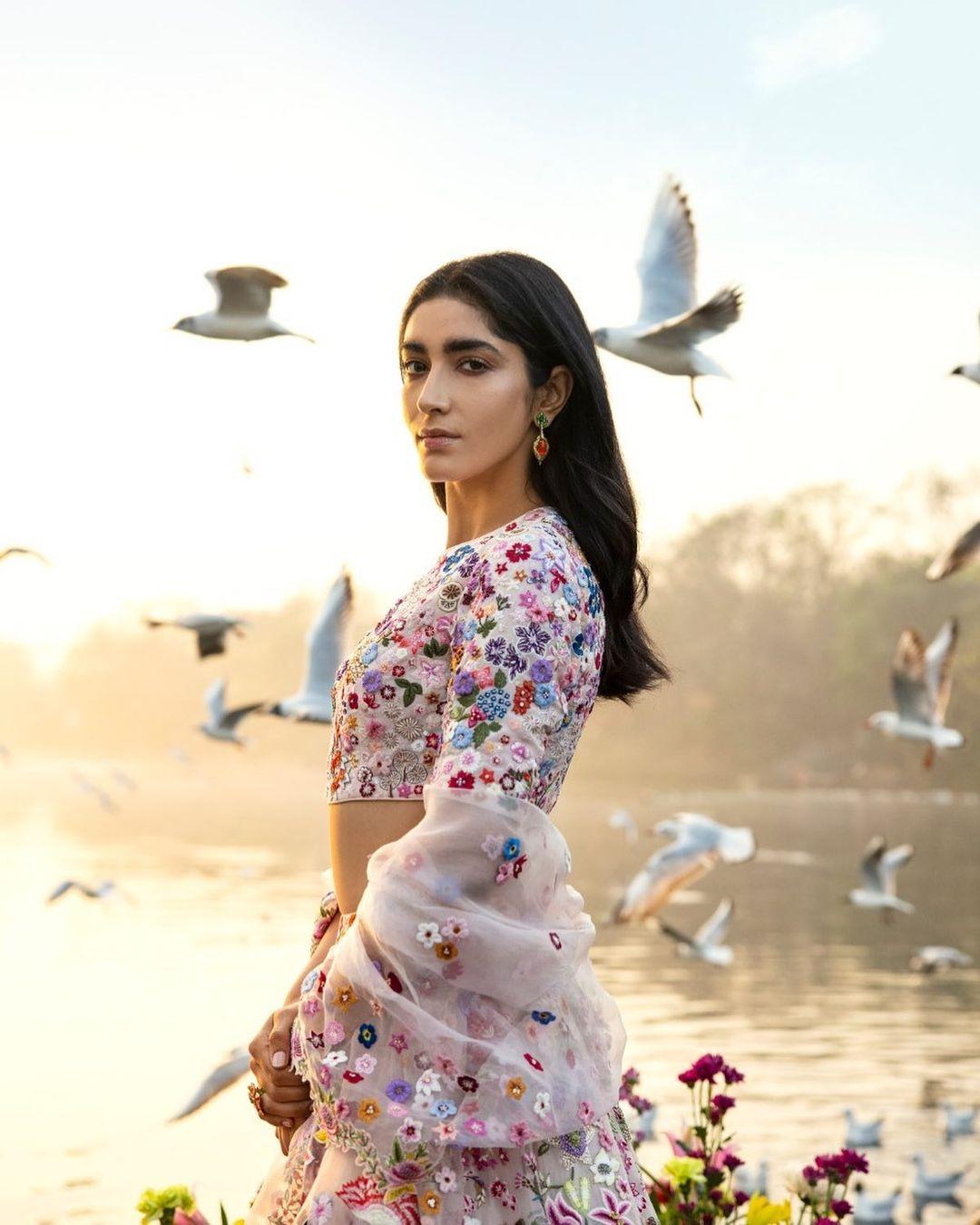 Image Courtesy: Rahul Mishra
Weddings and florals go hand in hand. Especially with the intimate weddings gaining pace, brides have often picked lehengas with floral accents not only for the pre-wedding but also for their wedding ceremony. However, what makes this Rahul Mishra blouse design unique is the pop of colours on the nude pink base. The bright floral thread work on the blouse design makes it one of a kind.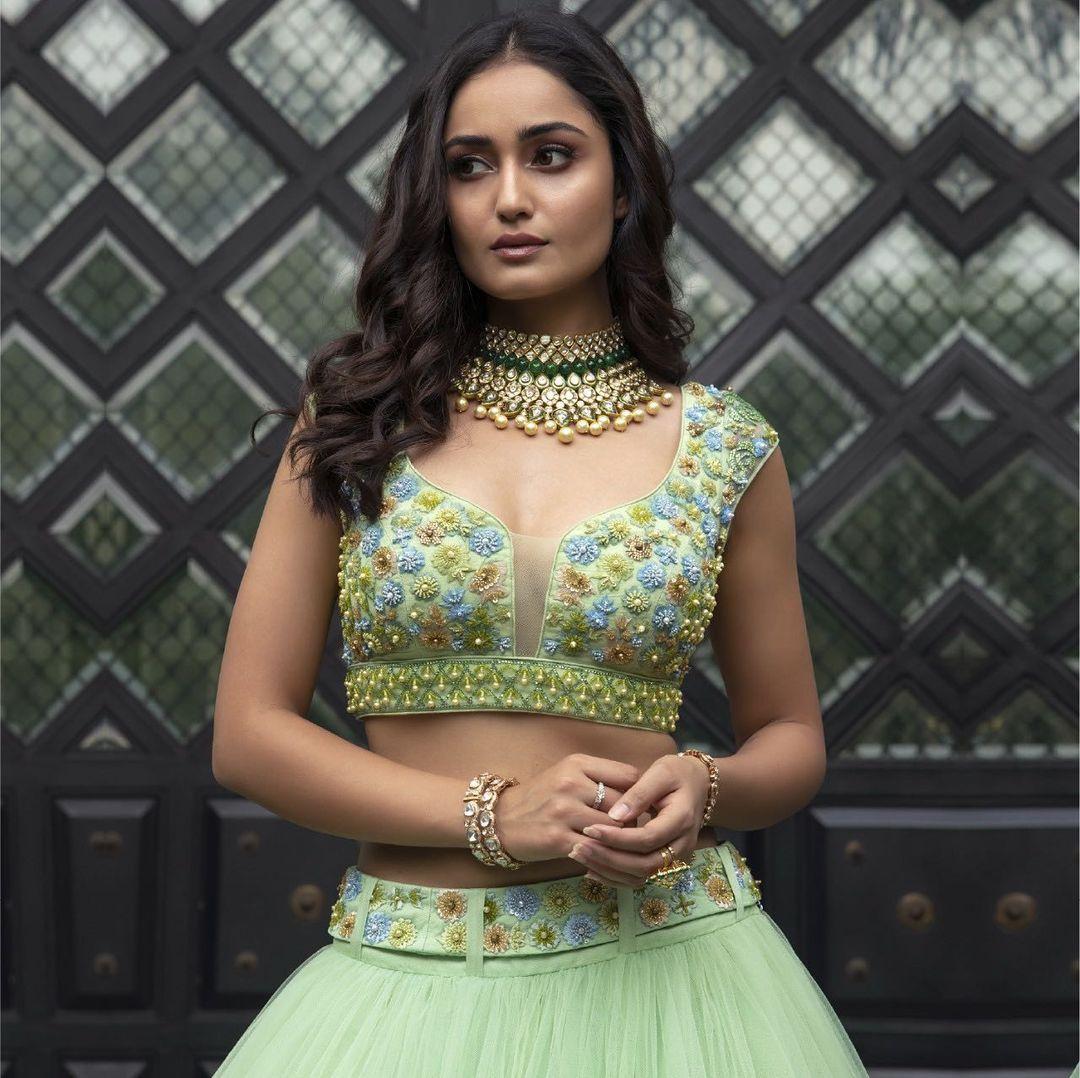 Another floral beauty made it to the list because we cannot stop stressing over how significant role flowers play at weddings. The floral blouse with a tulle neckline that holds the structure together to give a jaw-dropping fit explores mesmerising thread work making the blouse a beauty you can not help but love! Pair this piece with a Kundan jewellery set to look stunning on your magical Mehndi Ceremony.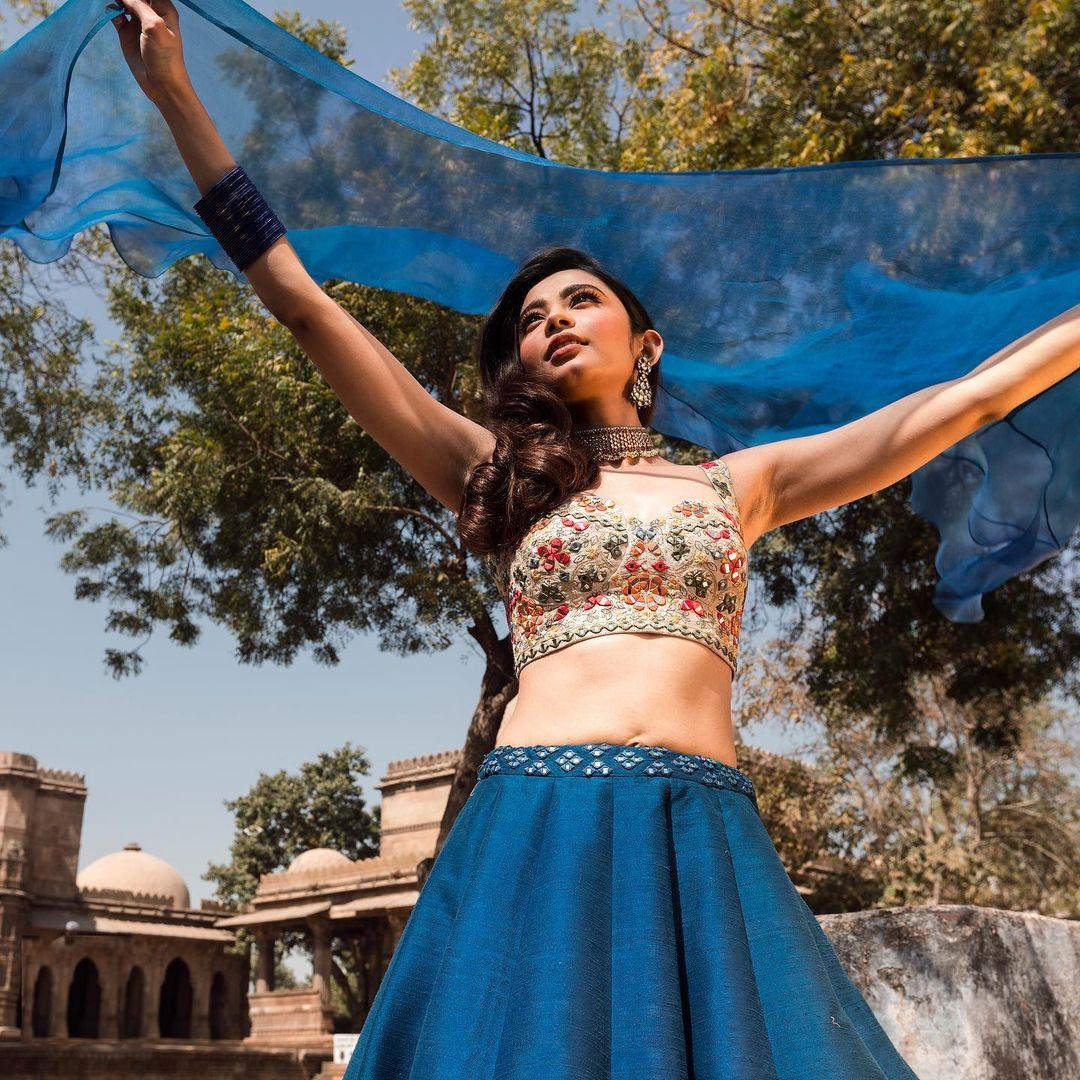 Blouses in the shape and structure of a bralette is a style that has taken over the internet. The millennial brides are pairing both heavy and light trendy thread work blouse designs that resemble a bralette and they have made this look quite popular. This trendy thread work blouse design can be paired with even. simple raw silk and a heavy dupatta as the guest fashion for this wedding season.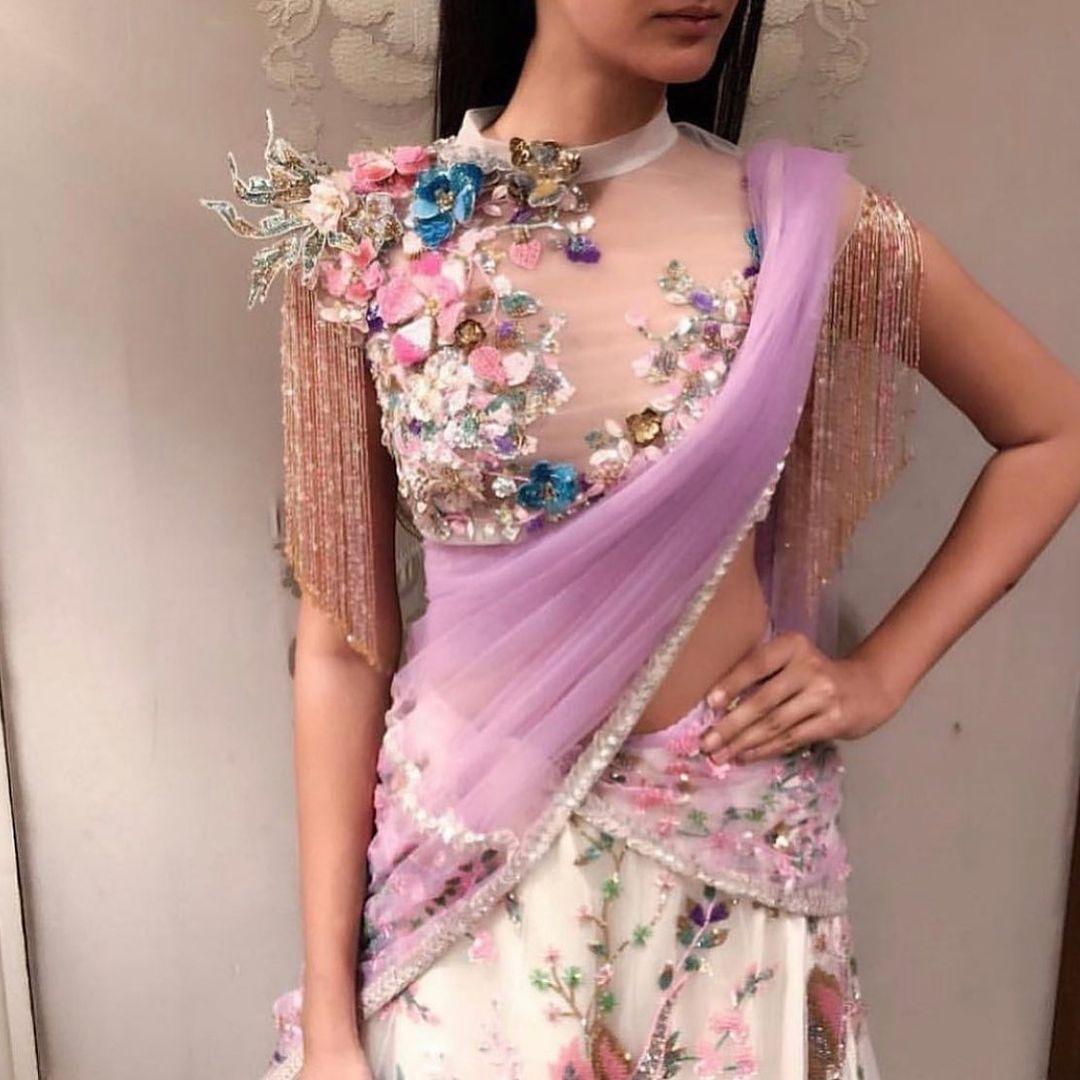 Sequins and thread work blouse designs are a great way to keep your outfit festive and elegant. This blouse incorporates the classic pink and gold colour combination beautifully. Keep the cut of the blouse and the neckline simple to focus all the attention on the thread work blouse designs. Balance out this bright pink blouse with a beige skirt and dupatta. You can pair this outfit with some statement earrings to complete your look.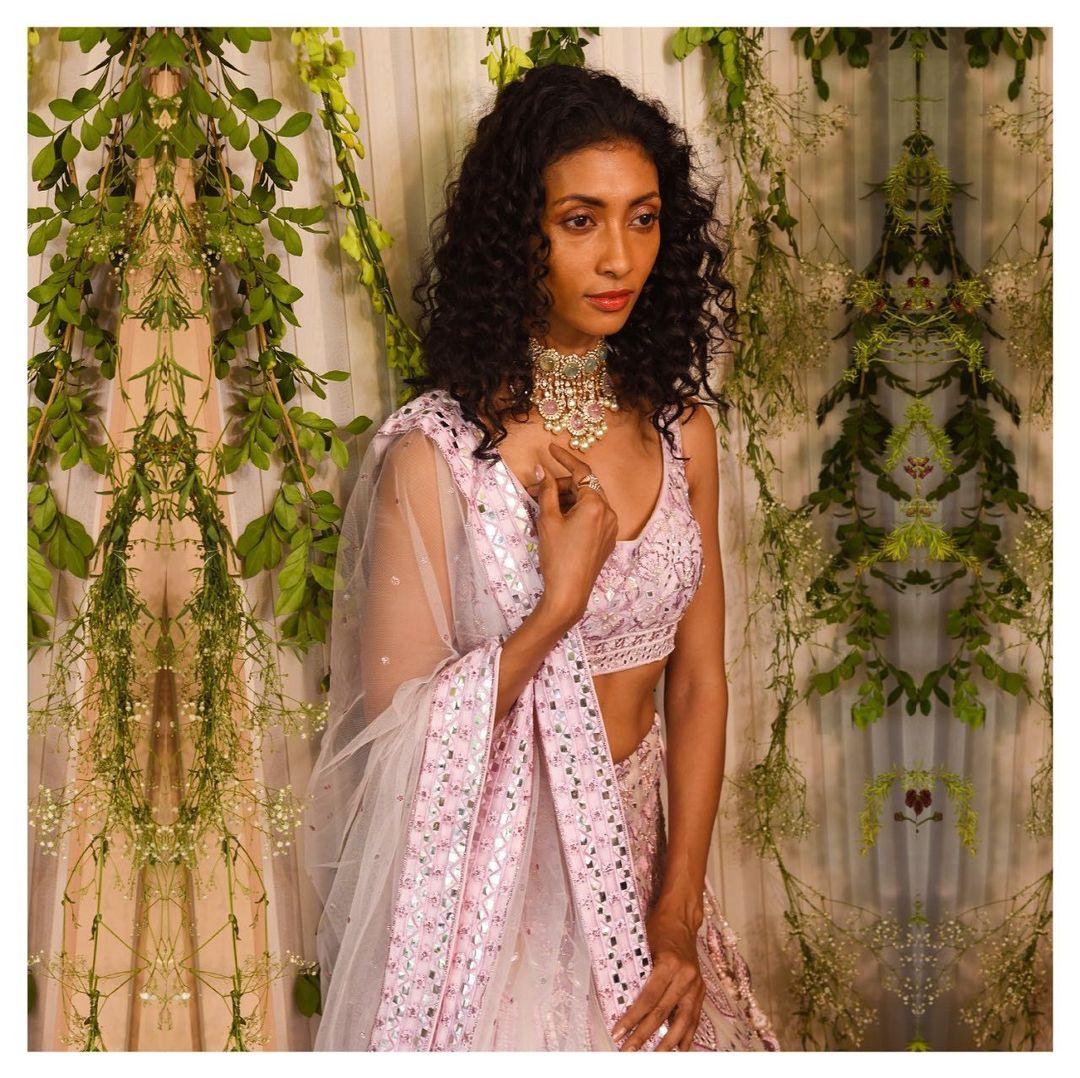 Another one for the pink lovers. The surface of this pink blouse comes alive with rich Swarovski, beads and Patra work. The choli is short and adorned with heavy handwork complimenting the pink lehenga design. The trendy yet simple thread work on the sleeveless pink blouse design makes it look chic and opulent.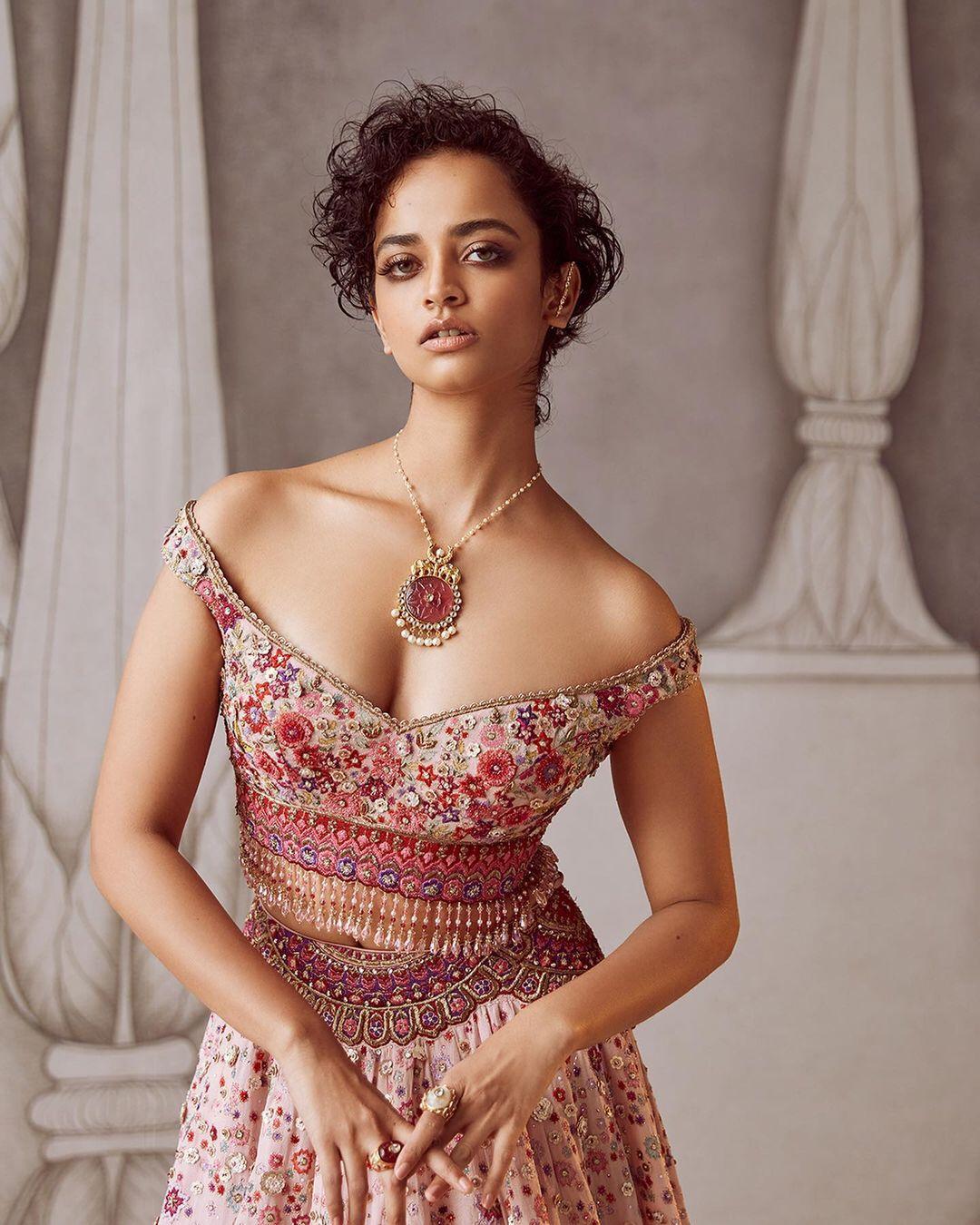 If you are a lover of colours, then this multi-coloured floral hand-embroidered blouse is going to bring all your wedding outfit dreams to life. The off-shoulder blouse design by Tarun Tahiliani is pushing the boundaries of beauty, comfort, fit and sculpted finesse to create a timeless design just for the woman of today. Accentuate your collar bone with this unique neckline and pair it with a diamond jewellery set to take their breath away. This trendy simple thread work blouse design will make your look a class apart.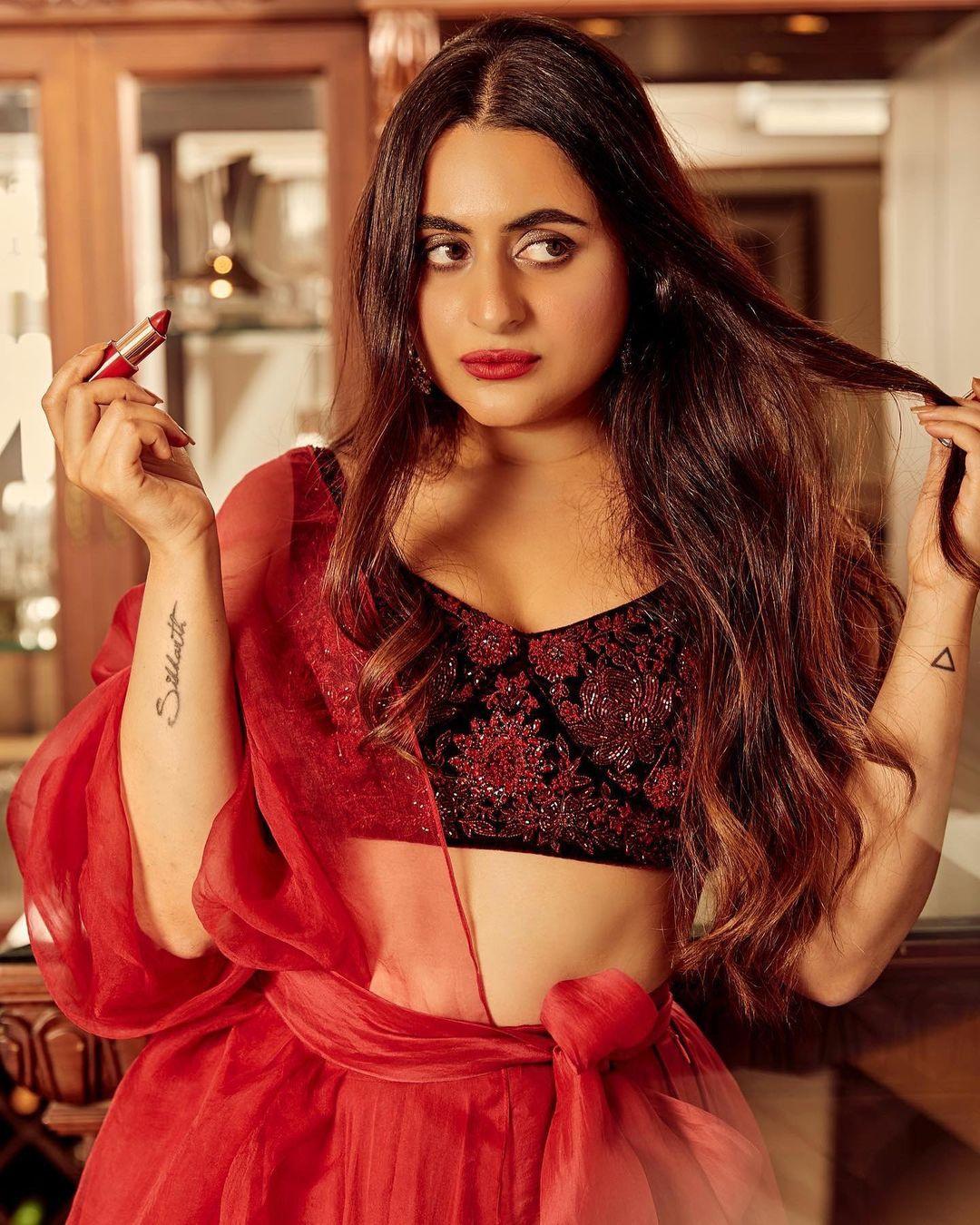 If you are aiming for a look that is effervescent yet royal, then this floral hand-embroidered maroon velvet blouse with fish-scale embroidery on the surface can turn heads and how! The sequin and beadwork on the velvet blouse makes it a perfect fit for a velvet lehenga or even for an organza saree or organza lehenga in red. You can complement your groom in a maroon outfit with finesse.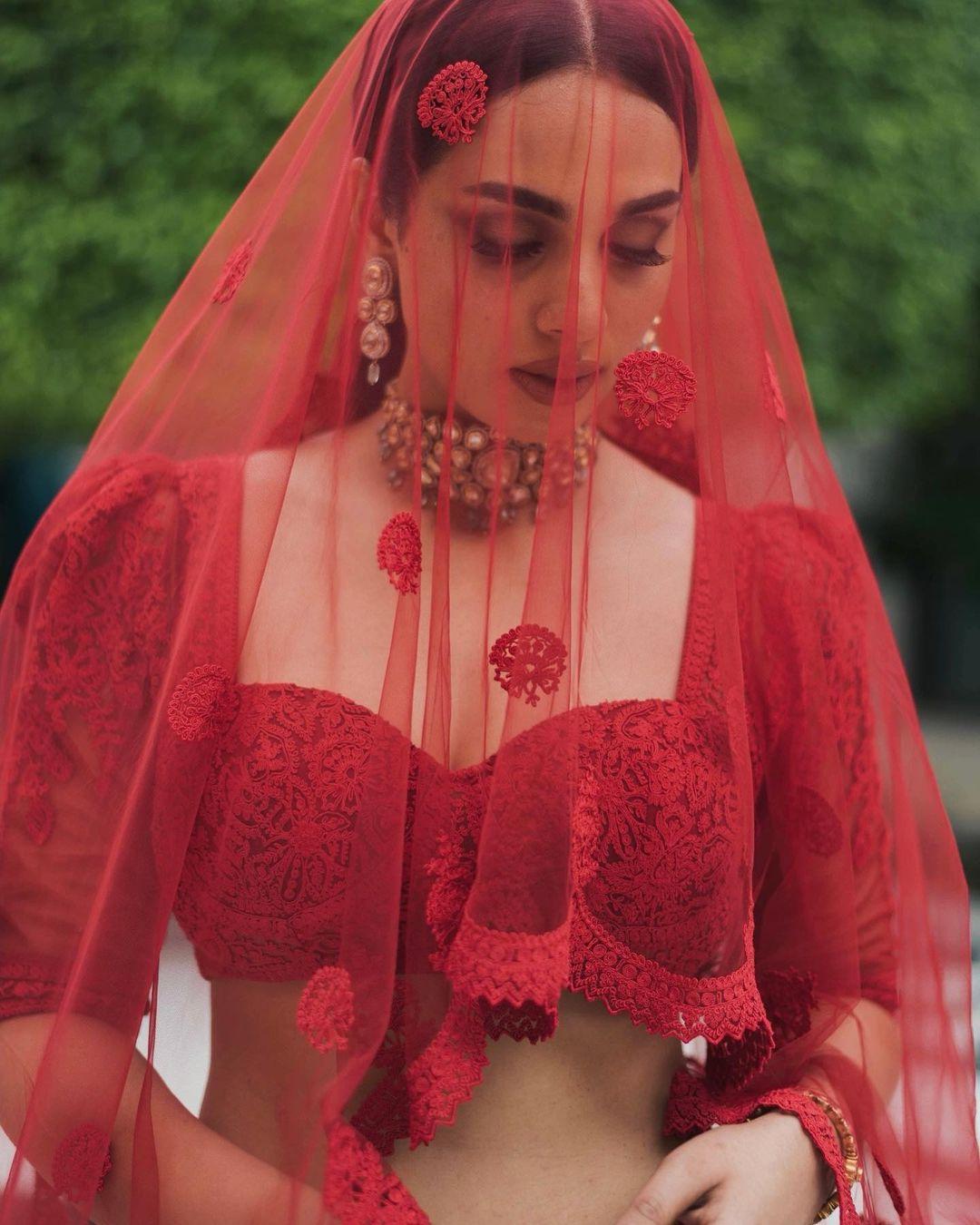 Image Courtesy: Torani
Another great blouse, this thread work design features traditional motifs that branch out like vines. In order to balance out this grand thread work blouse design, the shape and cut of the blouse itself are quite simple with a sweetheart neck and elbow-length sleeves. The princess cut of the blouse makes it sit perfectly on you irrespective of your body type. With some Polki jewellery or gold jewellery, you're sure to be a sight for sore eyes.
Also Read: 50+ Latest Blouse Neck Designs To Inspire Your Festive & Wedding Wardrobe
The fashion game is always changing and it's all about who expresses their individuality best. You can wear the prettiest lehengas and sarees with the coolest styles but one element that really pulls your whole look together is the thread work blouse designs. Whether you're an eclectic bride who has a flair for a design or a minimalist at heart, there's a thread work design for you. We hope this list of thread work blouse designs inspires you to bring you're A-game to your wedding.
Love any of the unique thread work blouse designs listed above? Let us know your favourites in the comments below!