Draw Inspiration and Plan Your Wedding With WeddingWire India Blogs
WeddingWire India's blogs are here to save the day. Gather all the useful info & the trendiest ideas for inspiration here and now!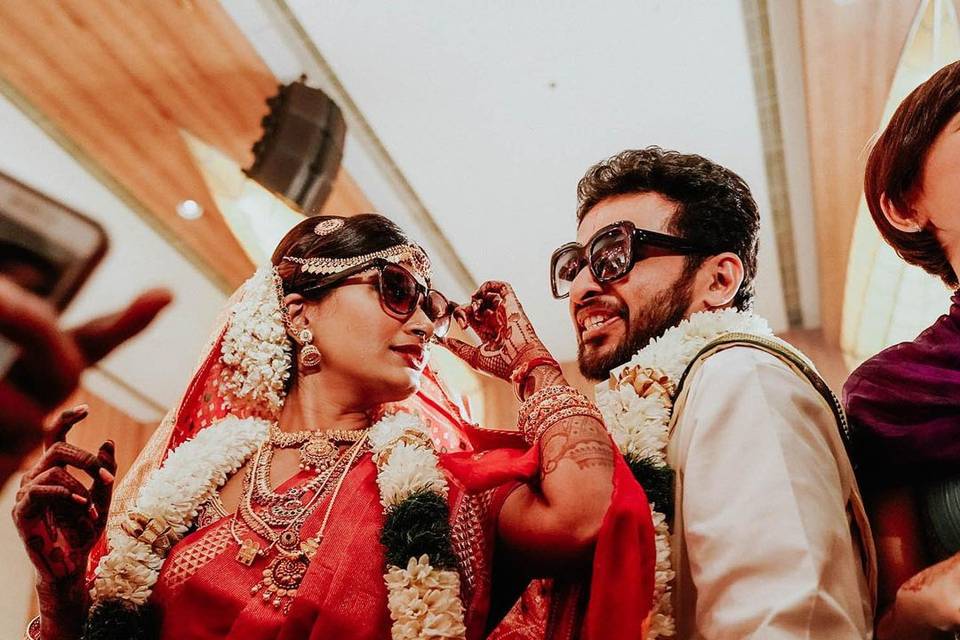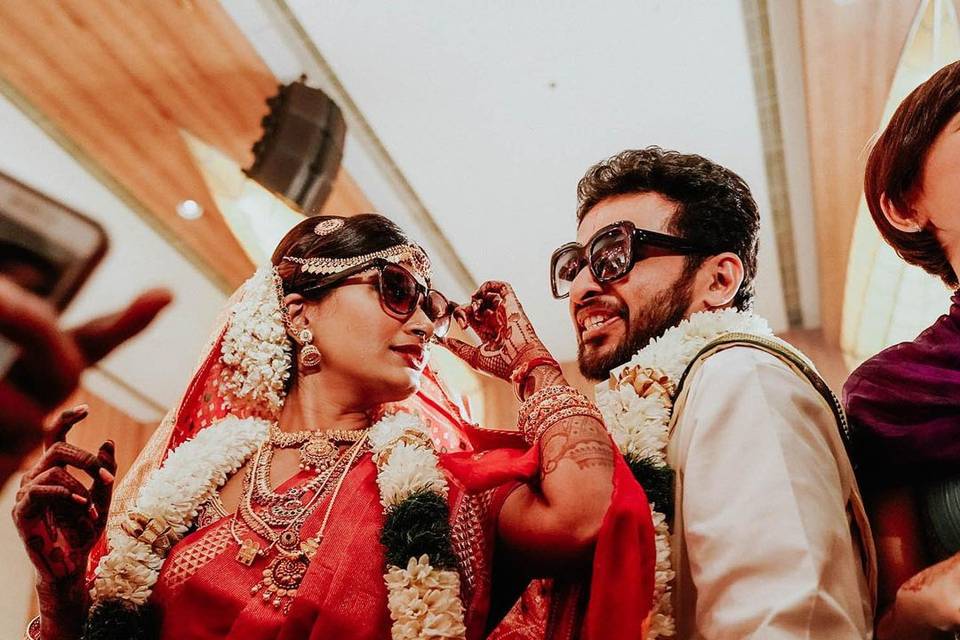 Image Courtesy: Jackson James Photography
When you start planning your wedding, you start looking for inspiration everywhere. From surfing your social media accounts to creating Pinterest boards, you do it all to make sure you get your hands on the best and trendiest ideas for your own big day. While at it, you must also be wondering about the technicalities that you might need to take care of to make your dream wedding come true.
From trending wedding fashion to celebrity inspiration and expert inputs - we have put it all together and in detail for you in our WeddingWire India's 'Ideas' section. Planning a perfect wedding in millennial times is more complex than it used to be in the past.
WeddingWire India's app, as well as our website, has a feature called Ideas which includes everything you need to know for your wedding. We not only have the latest inspiration for you to choose from but we also sieve through the entire internet, endless magazines, sparkling couture week exhibits, expert interviews and so much more just to help you come up with great ideas.
Read on to know how you can use the Ideas feature we provide and utilise it to the fullest to plan your dream wedding.
In this blog:
1. Steps to use
2. Features
Steps to Use
Step 1

You must download the WeddingWire India's Planner app from the App Store or the Play Store to avail smooth and hassle-free experience while you plan the biggest day of your life.
Step 2

Log in with your social media accounts or google. You can also signup with your email address and creating a password for the same.
Step 3
Once you are logged in, you can find the Ideas feature right at the bottom of the page with a lightbulb icon or you can click on more and then select Ideas from the pop-up menu.
Step 4
You can find the Ideas option from the pop-up menu that comes when you click on More too.
Features
Latest Articles
In fact, you can find recommended articles/blogs on the Ideas page itself with the Latest Articles published listed right under the recommended ones.
Before The wedding
To make all your plans for a perfect wedding come together, you need to make a multifaceted arrangement. From the venue, food, jewellery, outfits, ceremonies, official technicalities to connecting with the professionals who can be of absolute help to you - we have put together a list of fun ideas along with fun tips and advice that will keep everything perfectly under control and in place!
Wedding Planning
From educating the couples on how to make the most of the online wedding planning resources provided by WeddingWire India to cherry-picking the perfect checklists you must look forward to and so much more - these ideas and blogs will help you plan the perfect D-day by taking care of even the tiniest detail. You can look up how to use vendor manager tool to dreamy white wedding details and you will find it all in here.
Wedding Traditions
The customs and traditions in India are manifold. In fact, this is one of the reasons why India stands tall in all its unity in diversity glory. The fun traditions and rituals that make Indian weddings an absolutely royal affair. To help you understand the ceremonies better even if you are just a guest at the wedding to helping you abide by the traditions to the T, we have put together some awe-inspiring blogs under Wedding traditions.
Wedding Formalities
A wedding is not only about dressing up and twirling or just the fun rituals. A wedding also requires you to take care of the paperwork and other formalities like registering your wedding, wedding insurance or changing the name of the wife in Aadhar card and so on. You might need some guidance or just some light on these matters to work smartly and efficiently. The blogs under the category Wedding Formalities is going to help you walk through these seamlessly.
Wedding Fairs
The keeping up-to-date and wedding fairs is your go-to for all the latest trends. From the latest celebrity weddings to who wore what at the Diwali parties to inspire your look - this is your own dose of current affairs in the industry with us. The wedding industry evolves every day. New ideas, new styles and new concepts have become a part of the core of this industry and with our articles and chronicles, you will find exciting inspiration for your own big day.
The Wedding Ceremony
Chronologically, after the planning phase comes the celebration of the wedding ceremony. Following the same order, the next category is the wedding ceremony. This helps you think through the itty bitty details of the ceremonies so that you don't have to be overwhelmed. From the types of venues to the types of guest seating ideas - this is your one-stop solution.
Religious weddings
A religious wedding is a unique experience in which you combine the company of your loved ones with the deepest beliefs of your culture and show respect to the beautiful customs of your roots. This is where everything is explained for you to have a better understanding in order to enjoy as well as abide by the rituals to the fullest. From Decoding Indian weddings like Jain weddings, Parsi weddings and Nikkah ceremony to the significant rituals like the Marathi Sakharpuda and the Kanyadaan - this is the right place for you!
Ceremony Venues
On a paradisiacal beach wedding in Andaman, a church in Kerala, in manicured marriage gardens of Delhi or in a medieval fort in Udaipur - the place where you tie the knot must be magical and special. You must have pictured the place your wedding takes place - vaguely or precisely. To find that perfect place that makes your wedding a perfectly dreamy one, we are here to help. You can discover all the possibilities and inspirations from our blogs here and always remember - the sky is your limit.
Civil Weddings
Civil weddings have become the millennial favourite for many reasons. From celebrating the wedding in your own way to including ceremonies and customs according to your choice - civil weddings brings the best of both traditional and modern worlds to your D-day. We have hundreds of fun original ideas to help you celebrate yours in the best ways possible!
Wedding Etiquettes
How must the bride enter the wedding venue? And what about the groom? Knowing the wedding protocol is essential, and it will help you with all those questions that are crossing your mind. Not only that, if you are a guest attending a destination wedding for the first time, we have the perfect blog for you to understand and follow the guest etiquettes too. This category is a blessing in disguise!
The Wedding Reception
The day you formally invite all and every person you know for your wedding to announce and celebrate the big day, you must have already run the plan through your mind at least 10 times. To make this perfect plan come true - from your reception venue, menu, outfits, the theme of your wedding, the décor, the location, timings, the type of entrance, the table plan to your wedding cakes - we have fun and exciting ideas listed just for you.
Services for Your Wedding

You can find the different headers/topics right on top of the page that includes Before the wedding, The wedding ceremony, the wedding reception and so on. Each of these categories can be clicked on that open to another set of sub-categories in a new page along with recommended articles from that very category.
With original ideas and proposals, the blogs on our platform will help you make your wedding day one-of-a-kind! Remember, it's the meticulous details that turn a "common" or a "regular" and basic wedding into a unique and unforgettable one.
Wedding Decor
The wedding decoration should define and reflect your personality in the best ways possible. From the theme of the wedding to the kind of flower decor that suits best - we have the quirkiest as well as the most classic ideas that will enhance your entire wedding. Our inspirational blogs will show you how your décor can be unique and unconventional all at once while making your wedding the talk of the town.
Wedding Gifts
From finding a gift that fits the newlyweds to find a wedding favour or return gifts for your guests, gifts make celebrations an absolute hoot. Get your wedding gifts right! Step into your guests' shoes and look for an unusual yet practical gift that will make you remember each other through this token of love. Get inspired by our ideas and make your wedding gifts a little extra special!
Photography
Your wedding will be amazing, but once it starts, it will go by in the blink of an eye. Here, you'll find inspiration about how to creatively immortalise all your precious and unrepeatable moments. Three, two, one... Smile!
Videography
Weddings are full of gestures, looks, complicity and love. A video will capture the magic of the most touching moments of your day, and it will allow you to experience them again whenever and wherever you want. Discover all the existing possibilities.
Music
Music is an essential part of our lives and both of you surely have a meaningful, special song. If you find the right music for each moment of your wedding, you will make your big day even more special. After all, who doesn't love spicing things up with a little song and dance!
Invitations
Invitations are the first impression of your wedding and the first thing your guests will see. Let your imagination be free and amaze everyone with a unique and elegant design made with love.
Transportation
Think about that vehicle you've always wanted: a classic, a sports car, a convertible, a horse carriage, a Harley... Your wedding day is the one time to drive it and decorate it according to your taste. There are many transportation choices for brides, grooms and wedding guests.
The Wedding Banquet
The wedding banquet is the time when family and friends celebrate the recent union of the couple, in the surroundings of a good hall and table. Matching up the banquet dishes, the music, customs, etc largely determines the success of a wedding.
Reception Venues
In this day and age there are infinite places to choose for the banquet, from hotels, halls, restaurants or even private estates with catering service. But apart from the location, attention to the menu, decoration of tables is also important.
Wedding Reception
Upon reserving and organising the wedding banquet there are several aspects to consider: the type of wedding, time of the banquet, chosen location, the menu, drinks... All these things will make a more or less formal banquet.
Health & Beauty
You're beautiful and everybody is aware of that, but wedding planning can be a hectic process. We'll guide you through all the do's and don'ts so that your inner beauty reflects on the outside too.
Beauty
Healthy diets, workouts, fitness tips, hair and makeup, aesthetics... We have just the right tricks you will need to look more beautiful than ever and feel like a during your wedding. You are going to look great!
Treatments
Do you want to feel your very best inside and out? Discover our recommended beauty treatments, enjoy the healthiest and most delicious diets and be amazed by a nice relaxing massage.
Grooming
Who said beauty care is for women only? In order to look handsome and happy on your wedding day you must take close care of your appearance up to the last detail. Here you will find simple tricks that will make you look much better.
Wedding Fashion
With the constant changes in the bridal fashion industry, we understand how hard it is for you to pick your wedding attire! We invite you to get inspired by the Bollywood fashionistas and look like a diva on the red carpet.
Bride
Your wedding should be all about you! You will be the centre of attention and turn heads when your guests first see you. Here you will find the key tips to find your perfect wedding attire and the ideal matching accessories.
Groom
Discover all the many suits and sherwanis at your disposal. We will help you choose the outfit that best suits you and that makes you feel handsome and look elegant; your wife-to-be will be thrilled when she sees you.
Guests
A wedding is a special occasion and the perfect chance to wear a dress or a suit that makes you feel great. We will help you find that design that will make you shine.
Honeymoon
It's not just any holiday, it's your first holiday as a married couple! We're delighted to help you choose the perfect destination and give you some tips about how to turn your honeymoon into a bouquet of extraordinary memories for both of you! You'll love it!
Honeymoon Planning
Where is that place you've always wanted to go with your beloved? You don't have to think about it twice! Plan it in time to make the most of it with clothing according to the weather, travelling essentials, vaccines or medicines if necessary. We'll help you make your honeymoon an unforgettable experience that you have always expected it to be and all in good time!
Honeymoon Destination
Lying on a beach, beautiful hammocks in the tropics, an adventure clad day, a tour of the city or a cultural discovery in a trip - you could be interested in any place in the world when it comes to your honeymoon. You could be the couple who loves private islands, tree-houses or exotic overwater bungalows. You will also find yourself wondering what to wear! We will suggest the best when it comes to helping you with the way forward, right from domestic to international destinations with a list of everything you can do on your first trip as newlyweds.
After The Wedding
You are finally married now and more congratulations are already on their way! Now what? You begin a new life together, an exciting and blissful phase where we'd be thrilled to help you with the little details in our blogs that'll make the beginning of this new journey fun and a much easier process. Be it your first Karwa Chauth or your first anniversary wishes - we have got you covered and how!
This feature offered by WeddingWire India is a meticulously detailed one and a genie in a bottle! Right from helping you figure out Pinterest boards to assisting you through the phases of your married life and even little details like picking the perfect Diwali Gift for your partner - our blogs have it all in place.
These tailormade trend studies and inspirations are sure to make your wedding an unforgettable affair. Let us know what kind of blogs would you want to look at before your wedding in the comments below.
Read More -
Mehndi Design | Proposal Lines | Simple Finger Mehndi Design | Arabic Mehndi Design | Propose Day Quotes for Boyfriend | Wedding Anniversary Wishes for Sister | Tamil Wedding Calendar | Simple Mehndi Design | Pre Wedding Quotes | Engagement Anniversary Wishes | Funny Wedding Wishes for Bestfriend | Blouse Design | Rangoli Design | First Night Tips for Bride | Wedding Anniversary Wishes