Here is a Millennial's Guide on How to Plan a Wedding Online
Planning a wedding is a tedious and tiring task TBH. However, with the different ways of planning it online, wedding planning became easier. Read to know.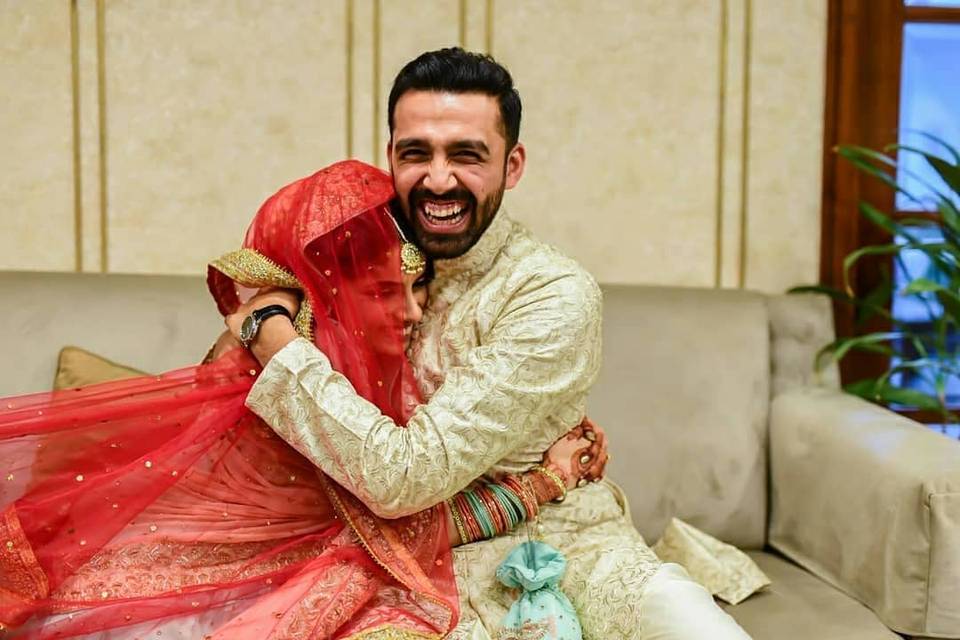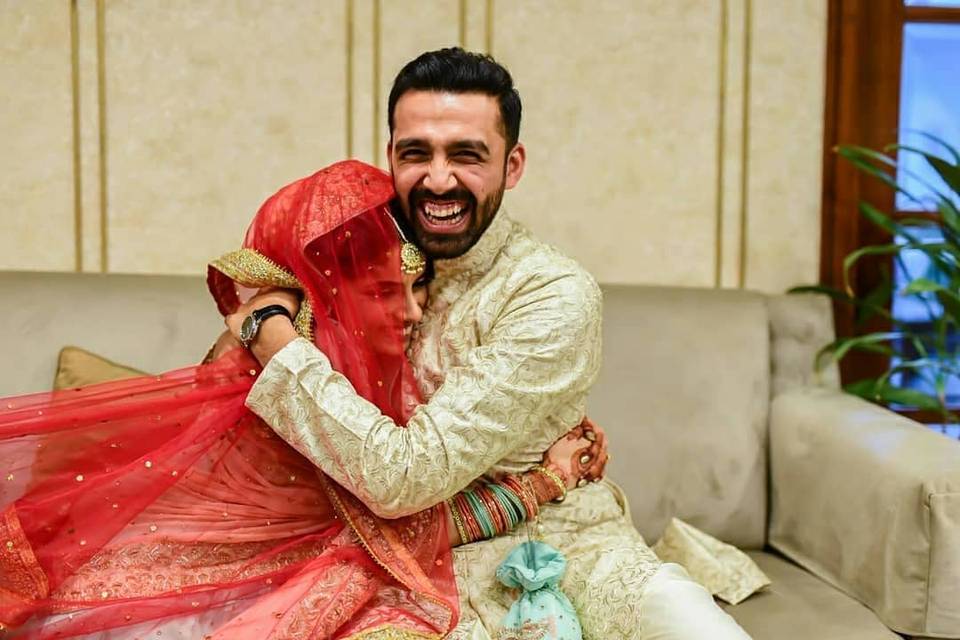 Image Courtesy: Chamak and More
There is no simpler way to put it - but wedding planning is a meticulous and hectic task at hand. Even for the super organised brides who keep a track of everything, planning a wedding is absolutely overwhelming, to say the least. This is exactly why you must get your hands on knowing how to plan a wedding online - from the comfort of your couches with maybe a glass of your favourite mocktail or wine in hand.
Right from picking the auspicious dates to picking the trends for the decor and outfits on Pinterest - it is all available at your fingertips. All you need to do is save it on your devices. Now that being said, hunting down what is best for your wedding from various inspirations and yet making it easy and unique can still be a task.
Wedding planning online has not only made it easily accessible at all times but has also made it a super comfortable and easy process. To walk you through the ways you can make wedding planning so much easier, here are some ways of planning your wedding online. Read on to know in details.
Invitations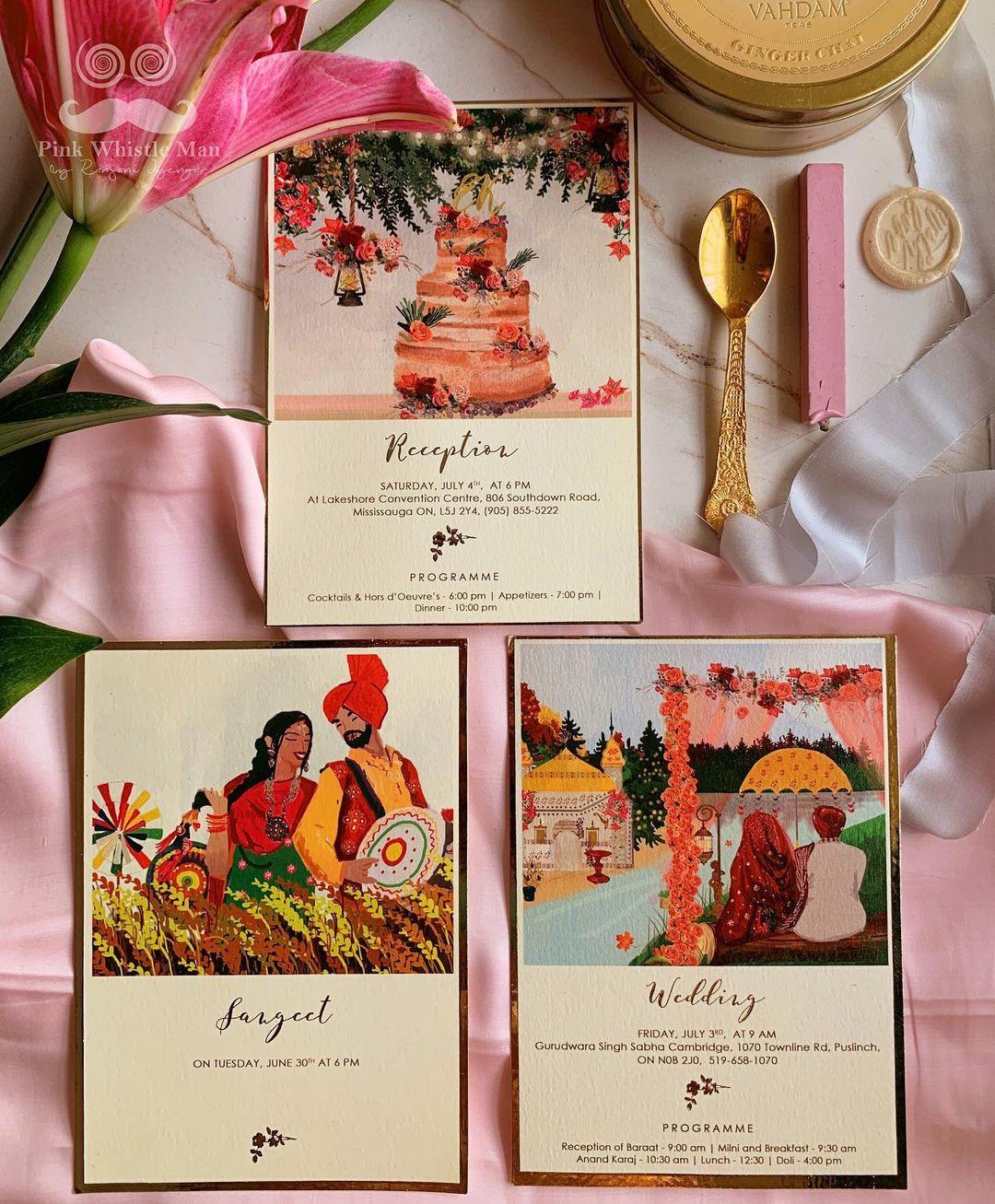 Once the wedding dates are fixed, you will need to let your people know of the celebrations and other details through formal or informal invitations. Many couples are trying their hand at e-invites instead of paper or physical invitation boxes and so on. Whichever way you choose to proceed with for your big day, you can take help from the best Wedding Invitation professionals in your city and across the country who are listed on our platform, in fact, to send out the invitations for your wedding on our app as well as our website. You provide the professionals with the addresses of your guests, design the invites online using their creative templates and calligraphy options and then they can mail it to you or some professionals even send it out on your behalf once confirmed.
Venue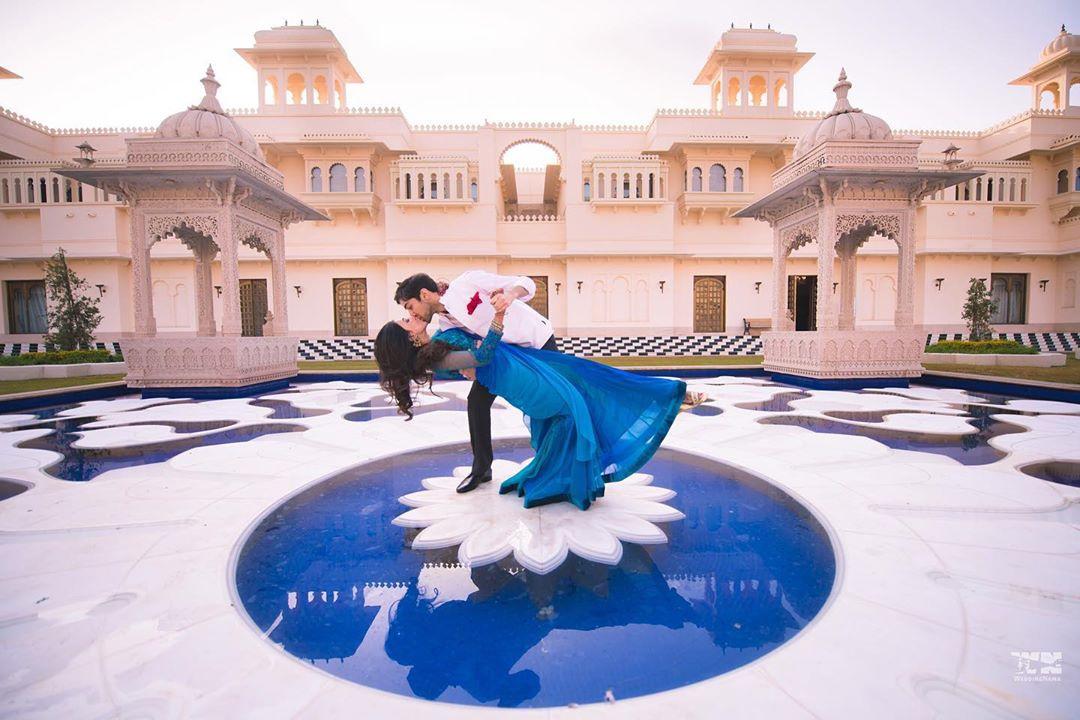 Picking a venue has got to be one of the hardest tasks on the To-Do list. The venue definitely is a deciding factor of whether or not your dream wedding can come to life. With the endless list and types of venues that we have listed on our platform, you can actually pick the ideal one online. Surf the best options available in your city or anywhere else in the country before you pick THE ONE!
Wedding Outfits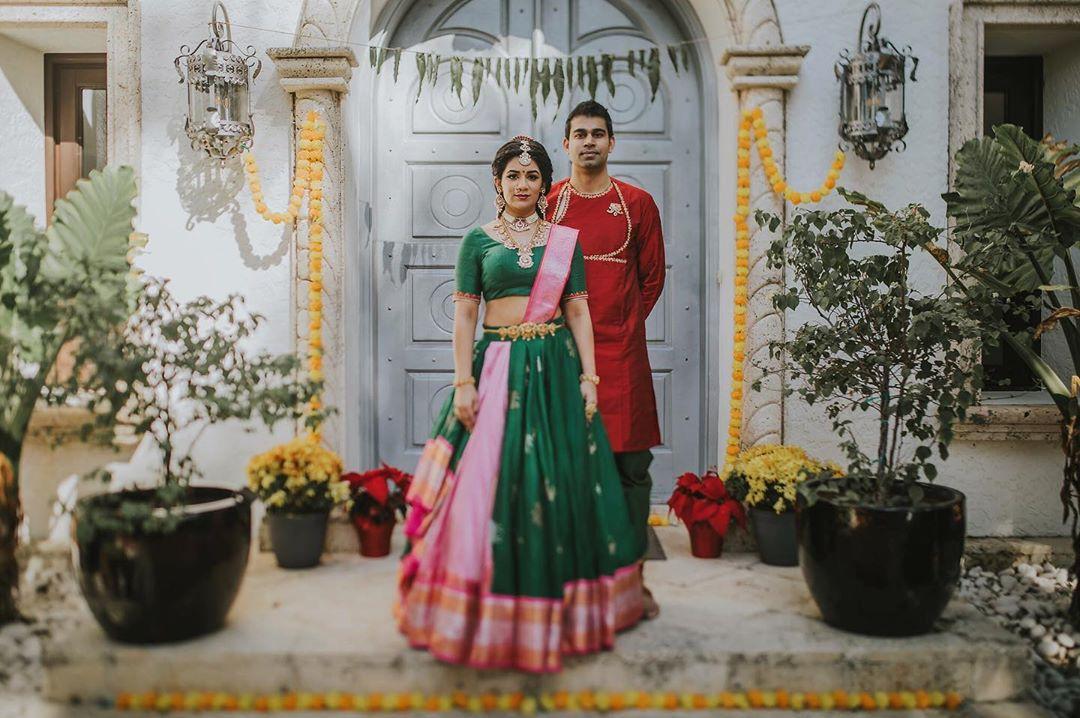 Image Courtesy: The House on The Clouds
To make your dream wedding come true, your wedding outfits play a very significant role. In order to pick the perfect wedding outfits for the big day, you the options that are available online are endless. Most major designers and couturiers for the bride and groom's outfits have their online shops or are registered with WeddingWire India, too. This makes planning your wedding online super easy. You need not walk down to every store to find THE dress. Instead, you can shortlist the designers who you want to approach for your dresses. You can also avail exciting discounts from our app and website from time to time on certain designers.
In fact, you can also refer to the online galleries of these designers to pick the perfect dresses for your family members, friends, relatives, bridesmaids, groomsmen and so on too. However, you might have to drive down to the stores for trials and alterations.
Live Music or Band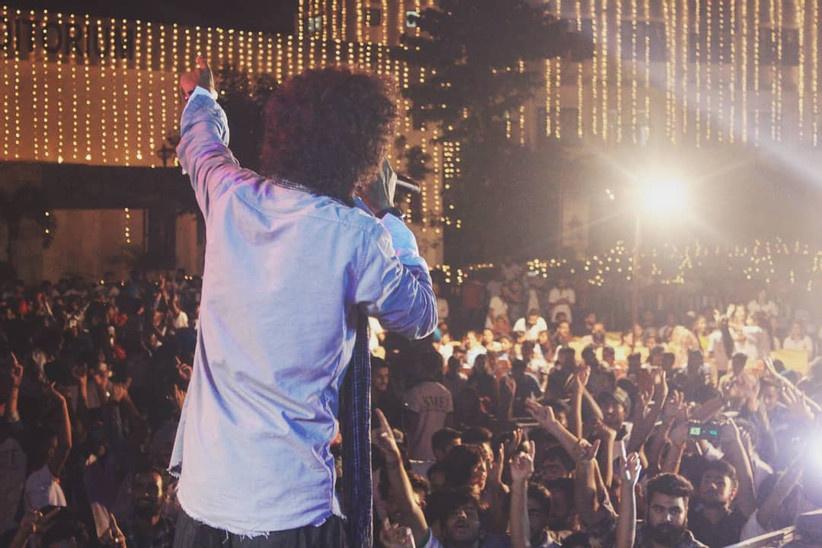 If you are looking for some good music to keep you entertained for the cocktail night or a band bajaa to accompany your baraat as you ride up to the bride's door to take the pheres, you might want to do it online. Finding the right group of talented people or maybe even one person who is fit to keep the guests at your wedding entertained or make your baraat and unforgettable one can be a little difficult with so many options out there for you. This is when you can hop on to the WeddingWire India website or the app and proceed to the Wedding music or Wedding Entertainment section and find the best option available for you.
Wedding Photography & Videography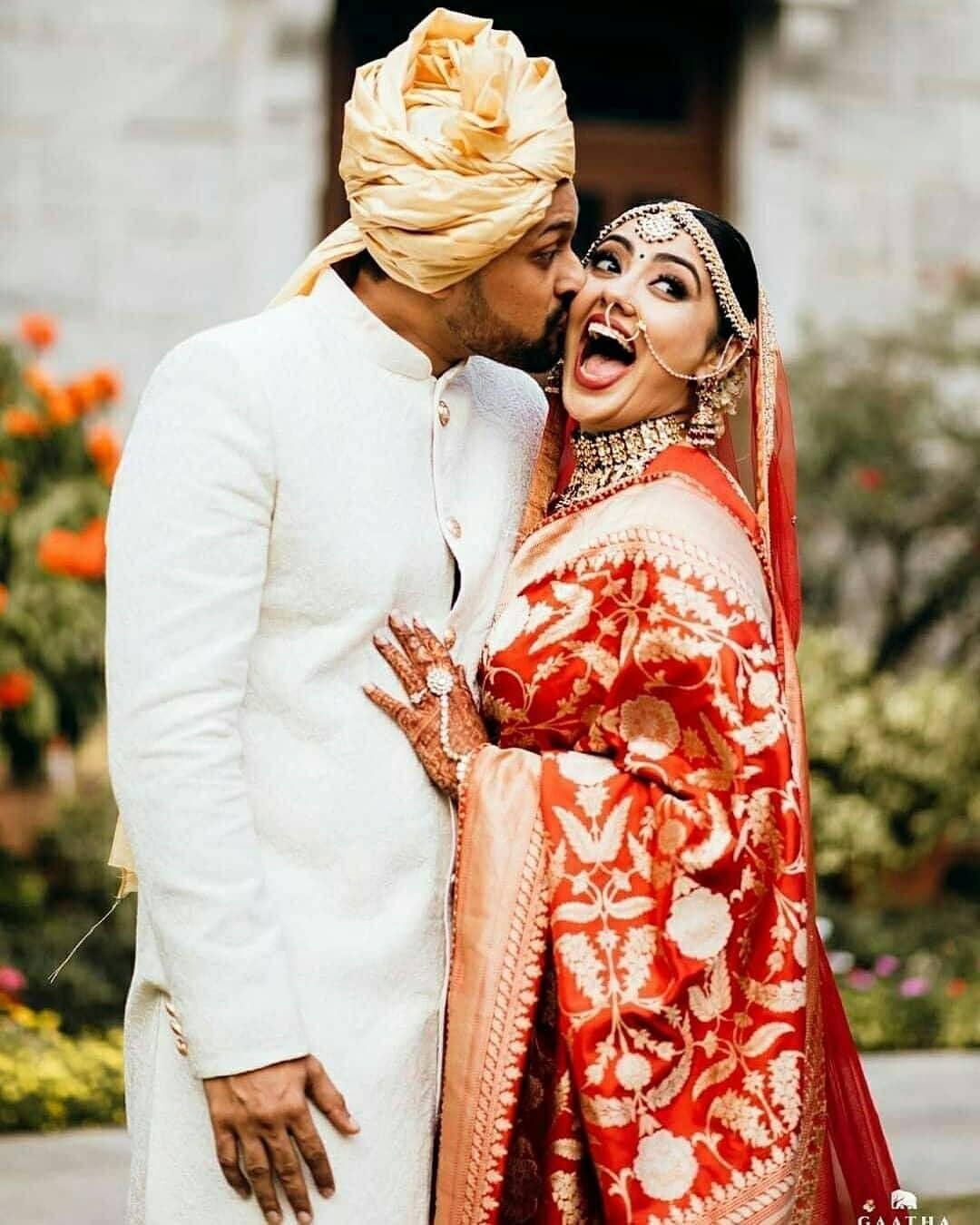 Image Courtesy: Gaatha
You can make the most out of the online wedding planning services by hiring your wedding photographer and wedding videographer online too. Now while word of mouth and reviews are very important factors that affect the kind of vendors you would want services from at your wedding, getting a first-hand look of the services definitely works like magic. The photographers and videographers maintain their online websites or galleries with updated images and videos from the weddings that they cover and this definitely helps you to find the right one for yourself. You could read the real couple reviews and flip through the online galleries of the ace professionals on our website/app to find the best services for your big day online.
Decor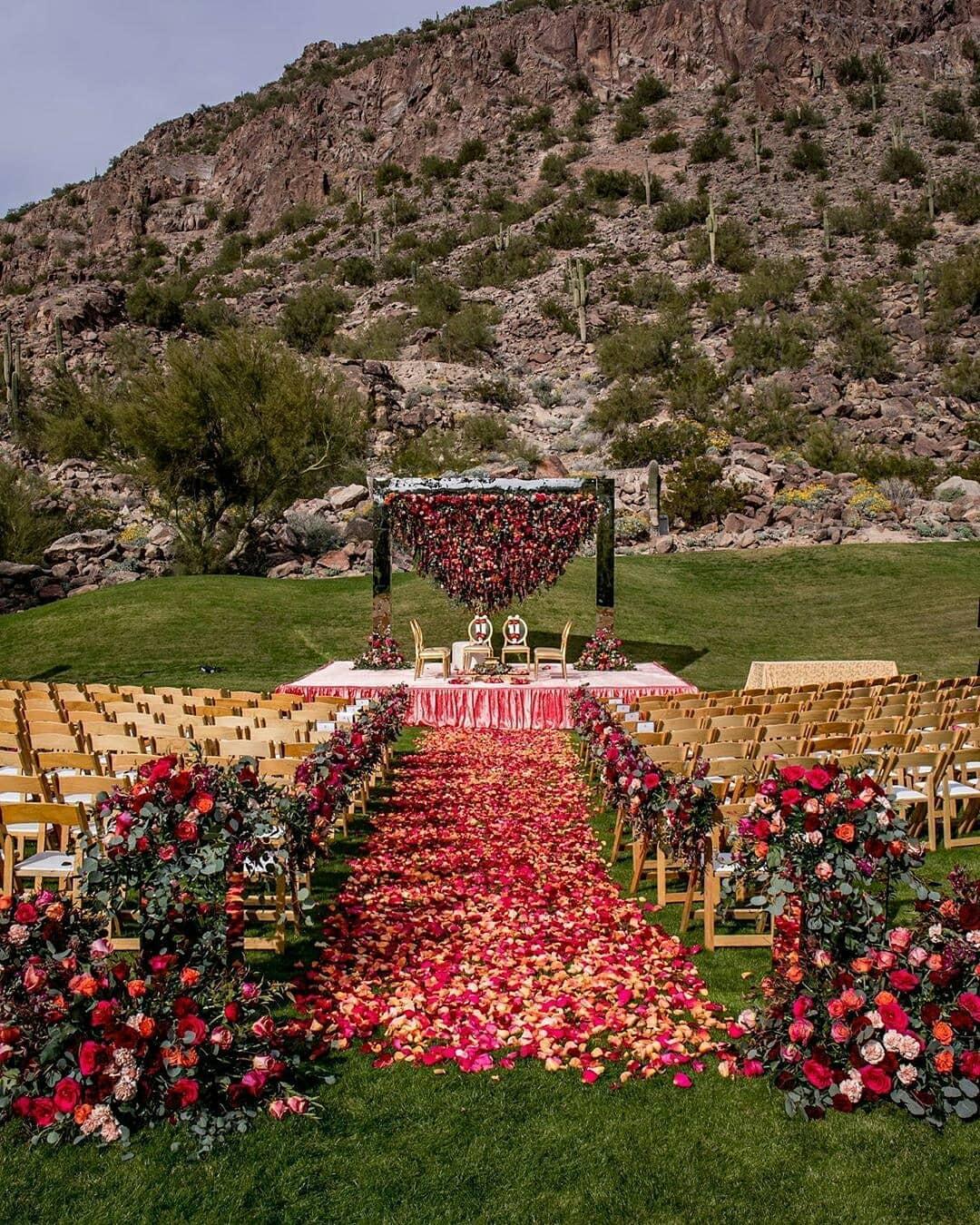 Now while Pinterest will help you figure out the trends or help you pick ideas from the image inspirations available online, locating the right vendor who can pull off the particular decor and theme that you have in mind for your wedding is not always a cakewalk. To be able to identify them you will need examples of the kind of work they have done in the past. Planning a wedding online helps you pick the decorators and wedding planners right for the big day. Their presence in one particular platform also allows you to compare and decide what works best for you.
Catering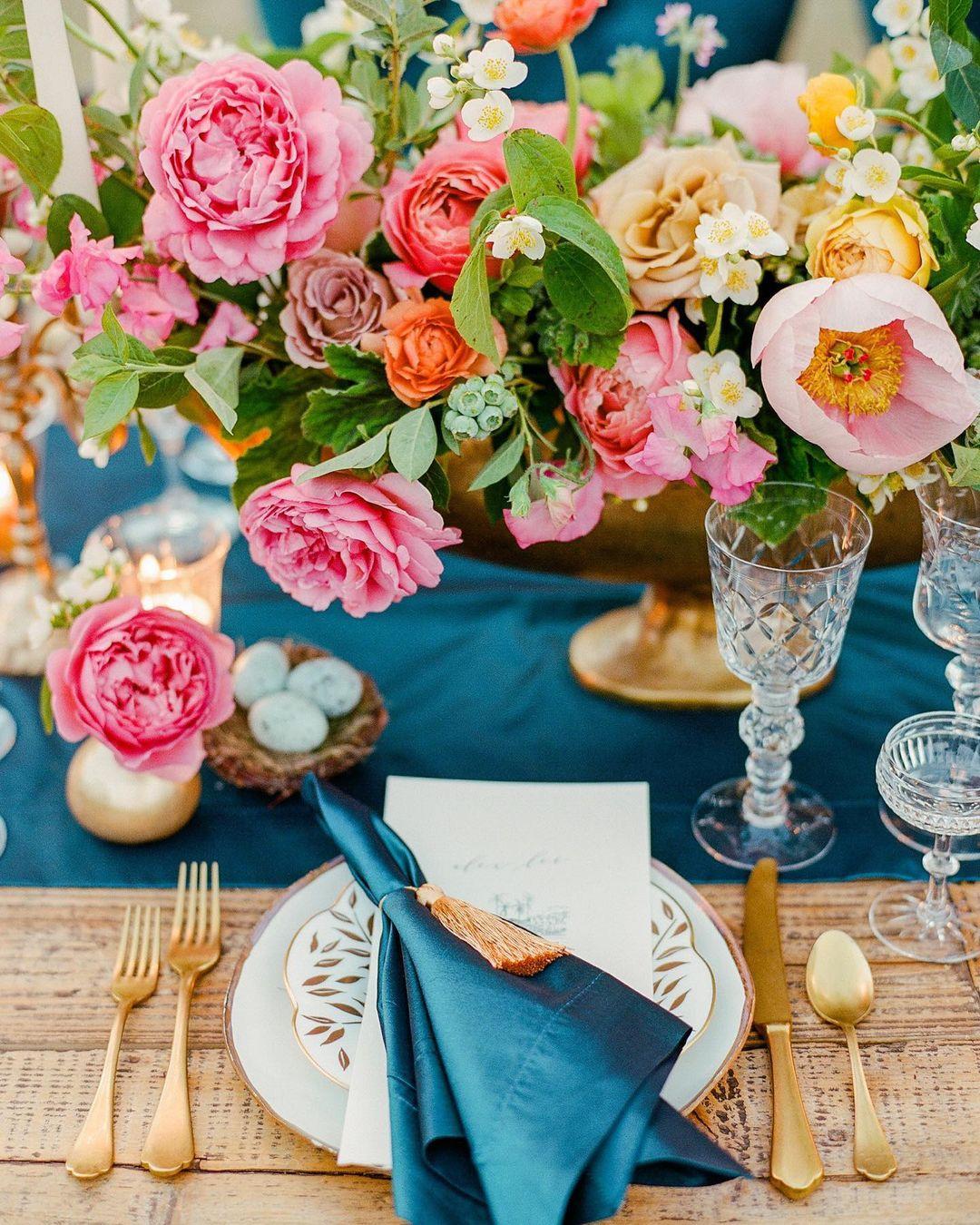 Image Courtesy: Rebecca Yale
Now you can't taste food online, but you can get a pretty good idea of what a wedding caterer offers from their website. If you feel like a tasting is necessary, you can schedule one online or via email! This is particularly easy at resorts and hotels, where you are more likely to be able to taste the food without booking a date, by going in for lunch or dinner. Venues may want to meet in person to know that you are serious about booking, or require you to book a date before you can do a tasting. Another easy solution is to reach out for a "special events menu" from restaurants you already know have amazing food, and put together a custom menu you know your guests will love.
Gifts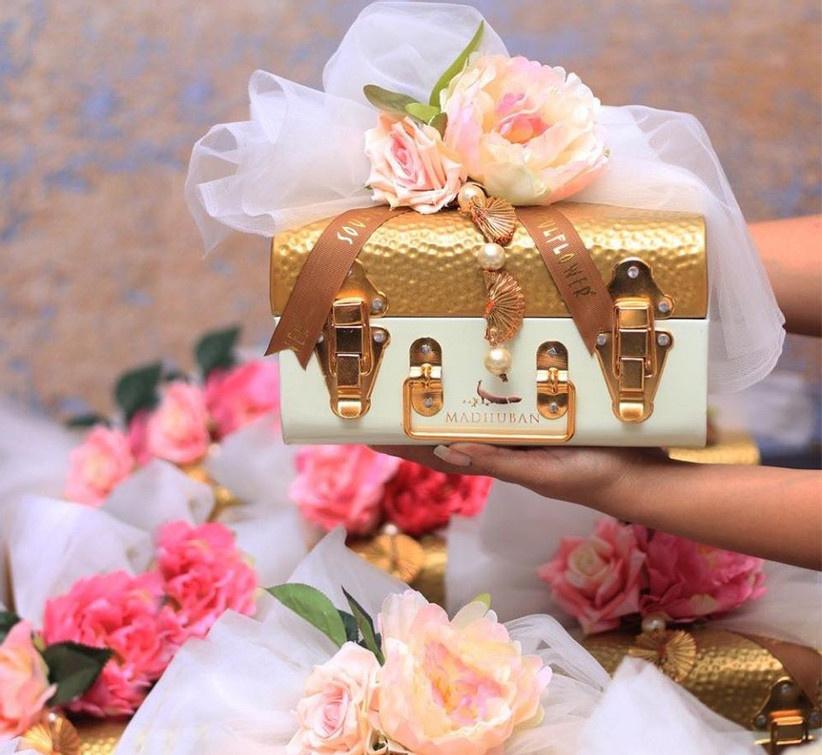 Registering for gifts might be a very new ritual here, but wedding gifts are a very popular thing otherwise. Instead of carrying a huge box of beautiful China to the wedding or frantically chasing the best gift store in town, you can actually find your gifts online. You could also opt for doorstep delivery services for many of the vendors who can deliver the gift one has picked for the wedding to your doorstep at your desired time. WeddingWire India app and website can hook you up with the best options available in your town and do it all online.
Wedding Planner Tools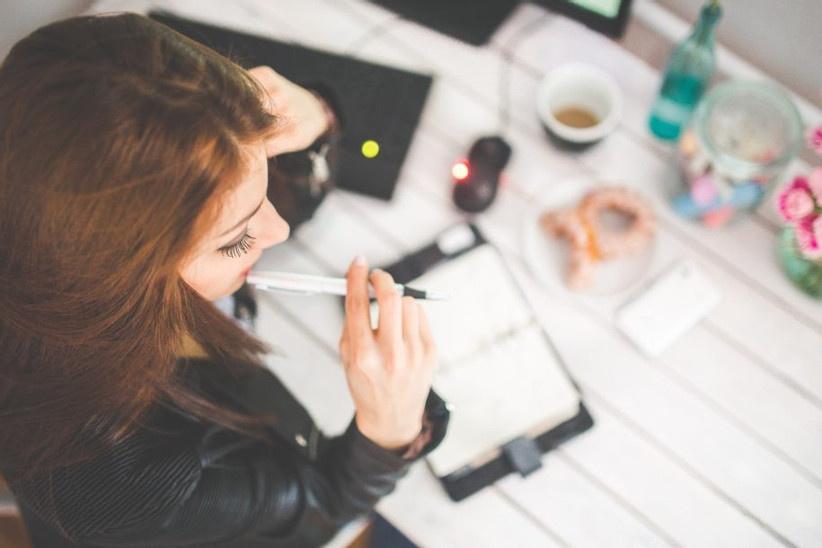 Image Courtesy: Brass Animals
There are many tools at your disposal for staying organised and on top of the tasks. The WeddingWire India website and app offer checkmark systems for you to check off the items completed, and help you pace yourself so you are not overwhelmed as you plan each part of your wedding. Many wedding planners also provide online and long-distance services via Skype over the course of your planning as well.
There will be some inevitable times where you will have to appear in person to plan the wedding of your dreams. But with technology today, the most boring and/or overwhelming tasks can be done from the comfort of your home, so that you can save your precious time for the fun stuff!
While the brides who love cake will want to go down to the bakery for cake tasting, some other tasks like venue hunting and so on might not be all that fun.
Sit back, relax and keep scrolling on the WeddingWire India app/website if you want to stay on top of how to plan your wedding online. Let us know your experience in the comments below how planning your wedding online has been.