Here's How Pinterest Can Help You Plan Your Wedding
Finding wedding inspiration on Pinterest can be super exciting yet super overwhelming if not placed right. Here's a guide to help you plan your wedding on Pinterest.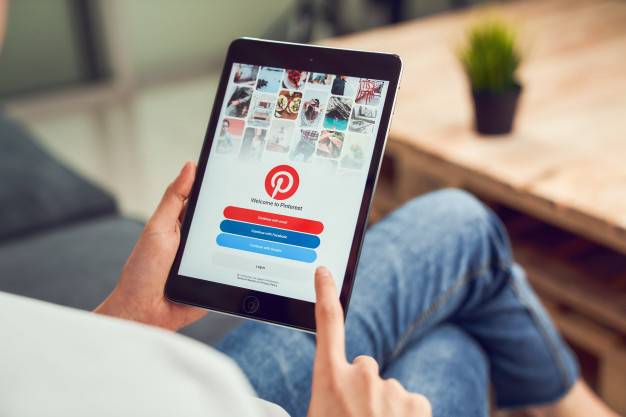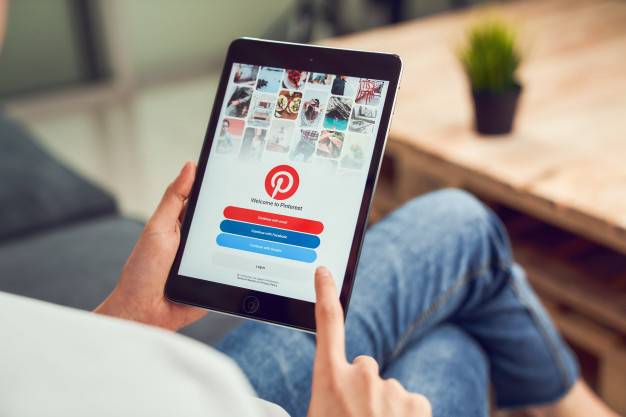 Image Courtesy: Unsplash
If you are on Pinterest, you will know that Pinterest can get overwhelming at times. With all the images, information and inspiration all in one place, it is one good idea after the other and sometimes finding the right images can be a task. To make the journey easier, we are here to assist you on how to use Pinterest and find the best wedding image inspirations for your wedding planning.
Right from segregating your boards according to your wedding ceremonies to adding your favourite image inspirations to each of these boards- you can plan it all flawlessly on Pinterest without making any mistakes or any confusions that will be the cause of frustration while you plan your big day in full fervour.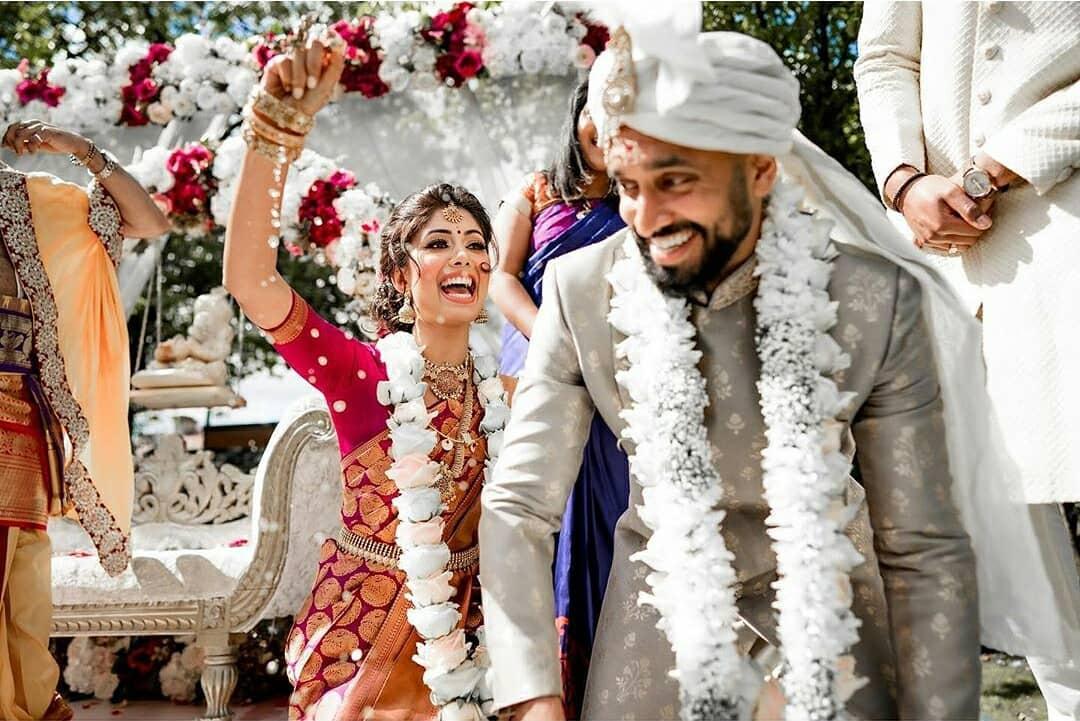 Image Courtesy: Sheraz Khwaja
Once you are on Pinterest, the explore part of the platform shows anything and everything trending. This is why it is important for you to search for a wedding - or topics related to weddings like "Haldi decoration" or "sangeet stage" and so on to hit the right spot. The Pinterest interface is a heaven for people who love the organised way of things. However, too much of something is more daunting than being helpful. To get rid of the extra elements from everything that you have pinned and focus on your Pinterest wedding board that will give a clear idea to your wedding planners, decorators and other pros, we have curated a list of tips.
Here are the tips and tricks to ace your Pinterest board game when it comes to planning your wedding.
Make a Masterboard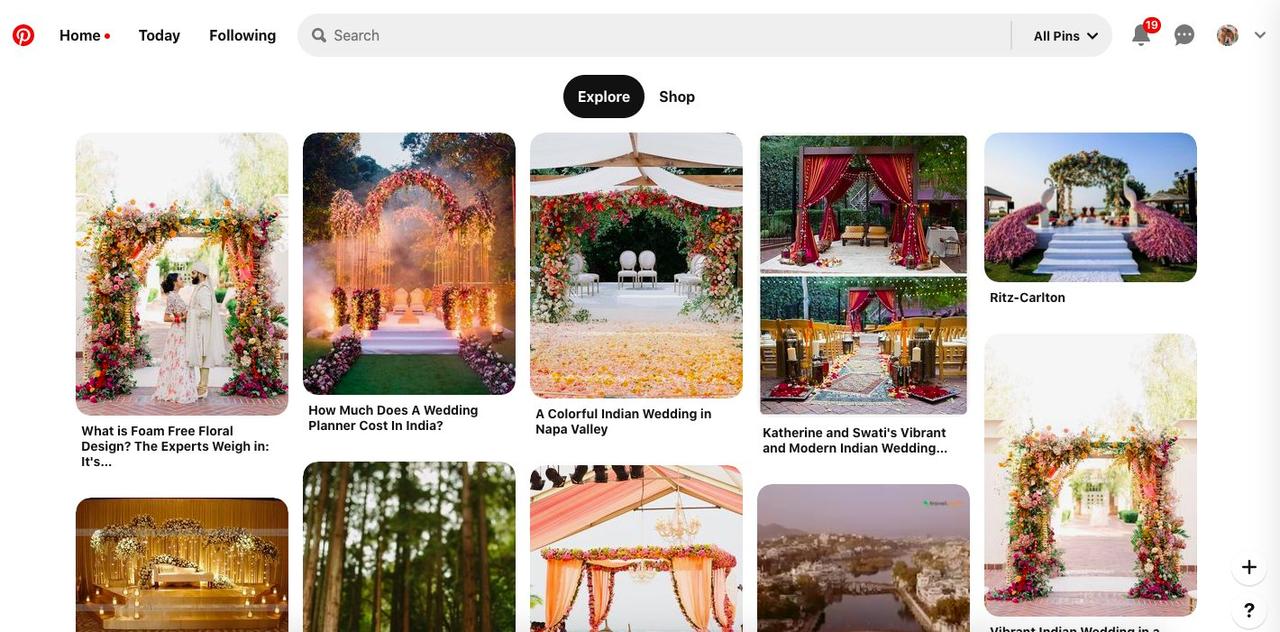 Image Courtesy: Pinterest
While you are surfing your options on Pinterest and pinning all things weddings that you like on the platform, put it together on a master board. You can start by pinning every idea that appeals to you. If you have a trend or a theme in mind already, you can go ahead with the pictures that fit best to your requirements. Anything that brings you closer to your idea of a dream wedding needs to be pinned on this master board that you can call "All Things Weddings" or probably call it your wedding hashtag to make it more personalised right from the start.
Segregate according to ceremonies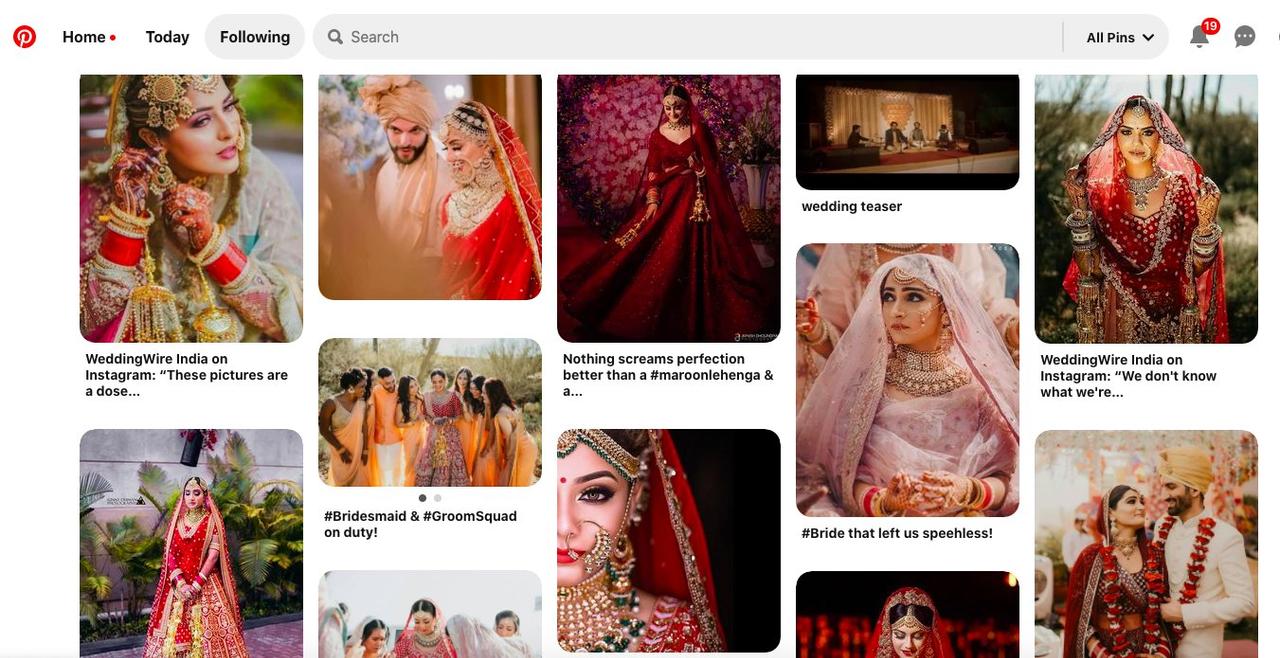 Image Courtesy: Pinterest
Once you have searched and surfed almost everything and you are the ned of your Pinterest page, you can now go back to the master board and start off by segregating the photographs according to the ceremonies. You can create boards like Engagement, Haldi, Mehndi and so on and start re-pinning your pinned photos to these boards. The boards will depend on the ceremonies you will host. For Bengali weddings, it will obviously be different from a Punjabi wedding ceremony or an Anand Karaj. Once you have decided the ceremonies, you can start sorting the clutter to rearrange it even more finely.
Roka Ceremony/Engagement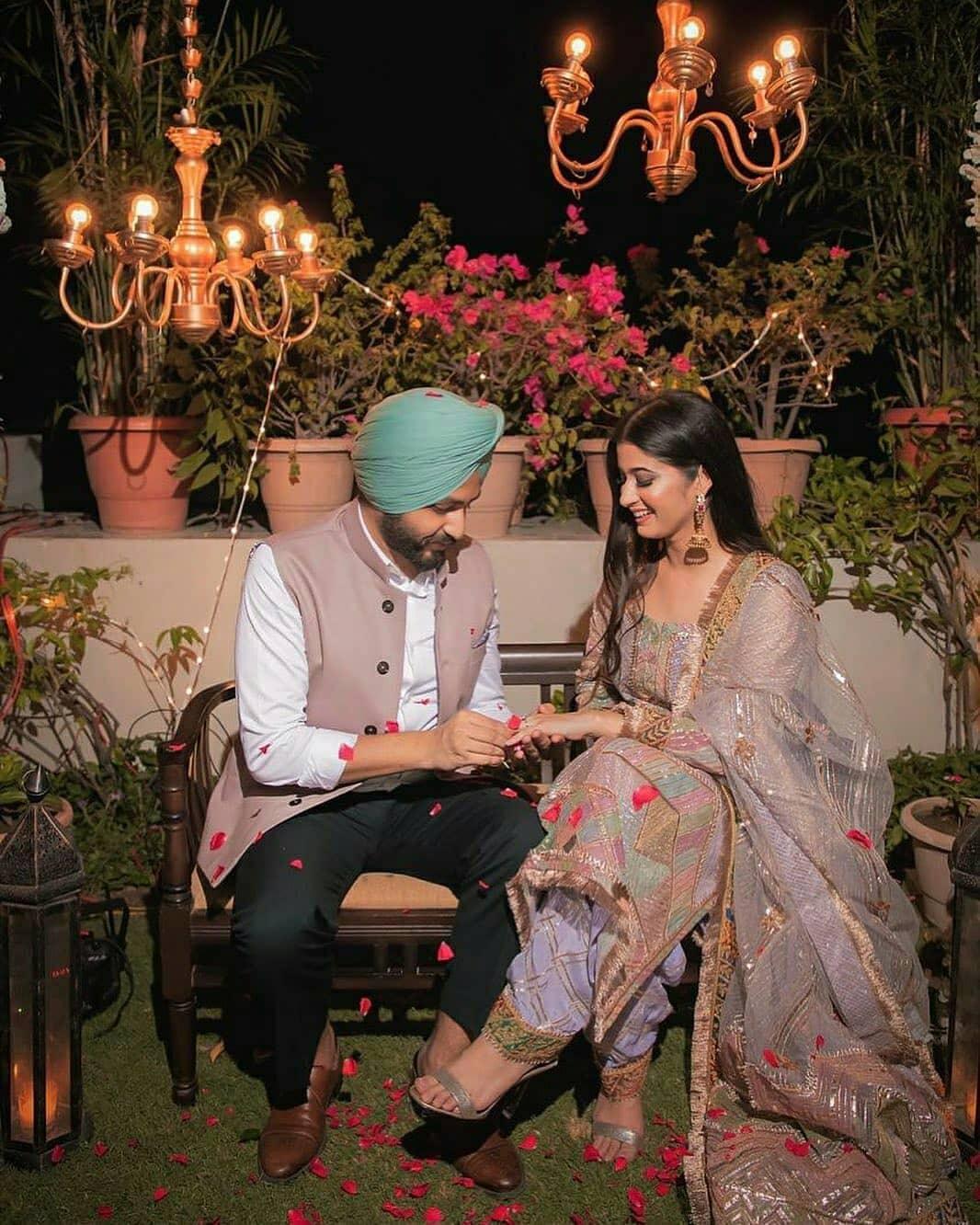 The Engagement or Roka ceremony mostly has your friends and family present to bless your new beginnings. To make it sweet and cosy yet picturesque, you can go ahead and hover on all the Roka ceremony decor pictures as well as outfit ideas and click on the "Save" button and choose the board you want to save on it. The Engagement board can have the lighting, seating, tent ideas, props and so on based on your taste.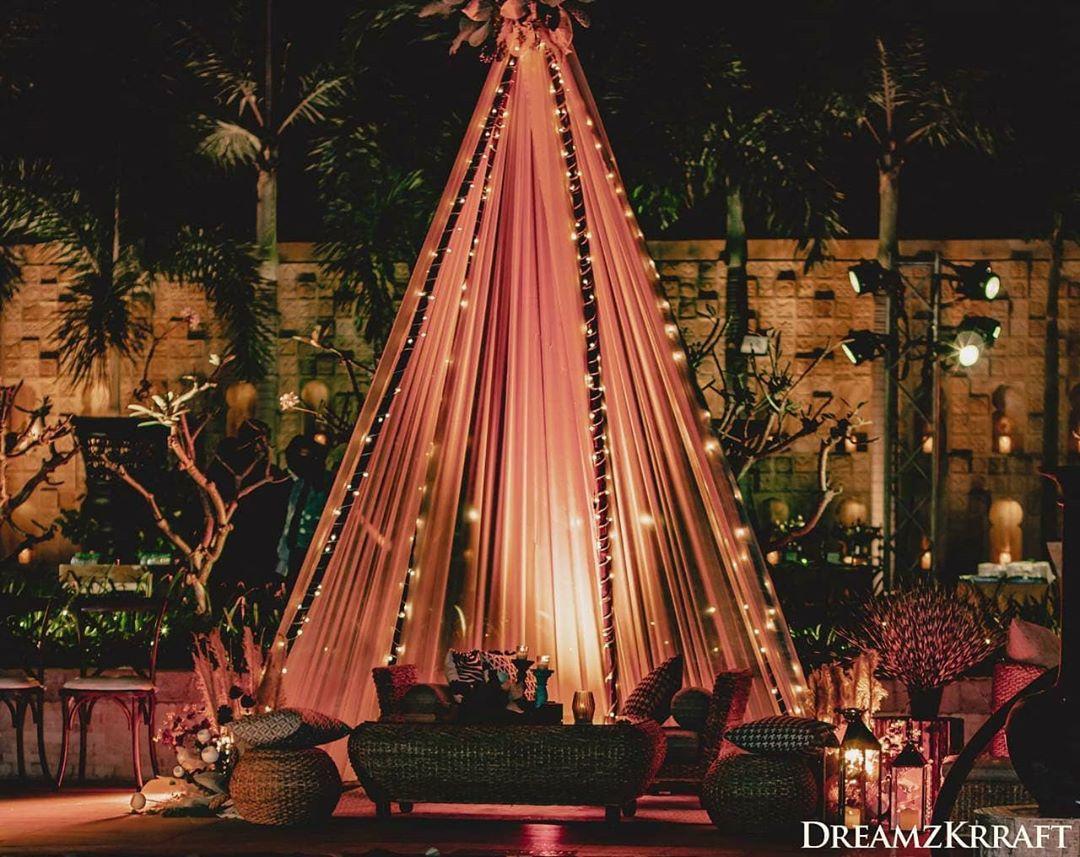 Image Courtesy: Pinterest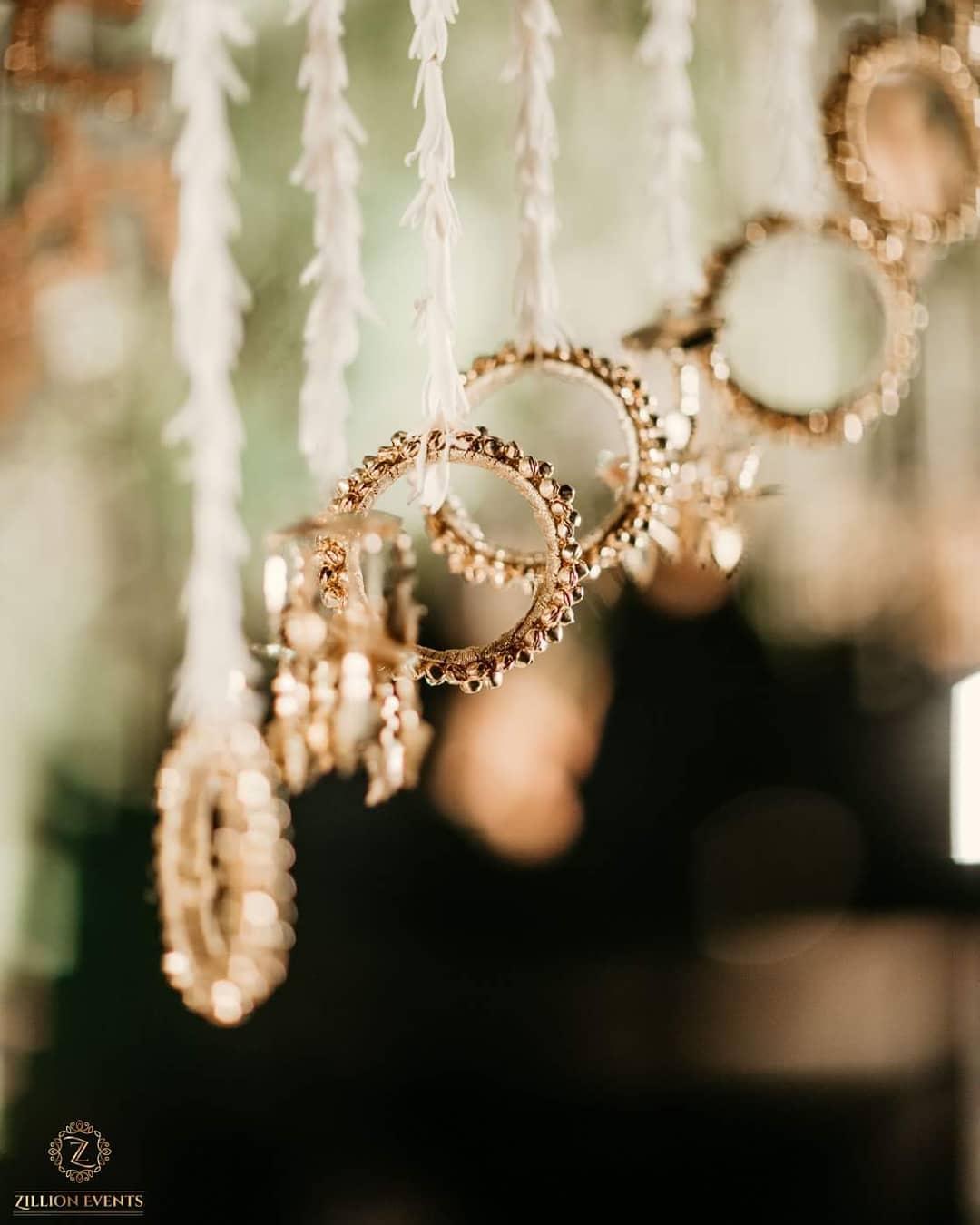 Image Courtesy: Pinterest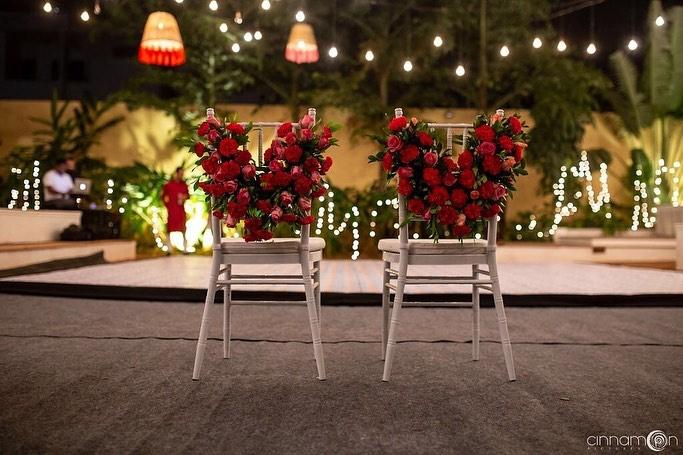 Engagement Outfits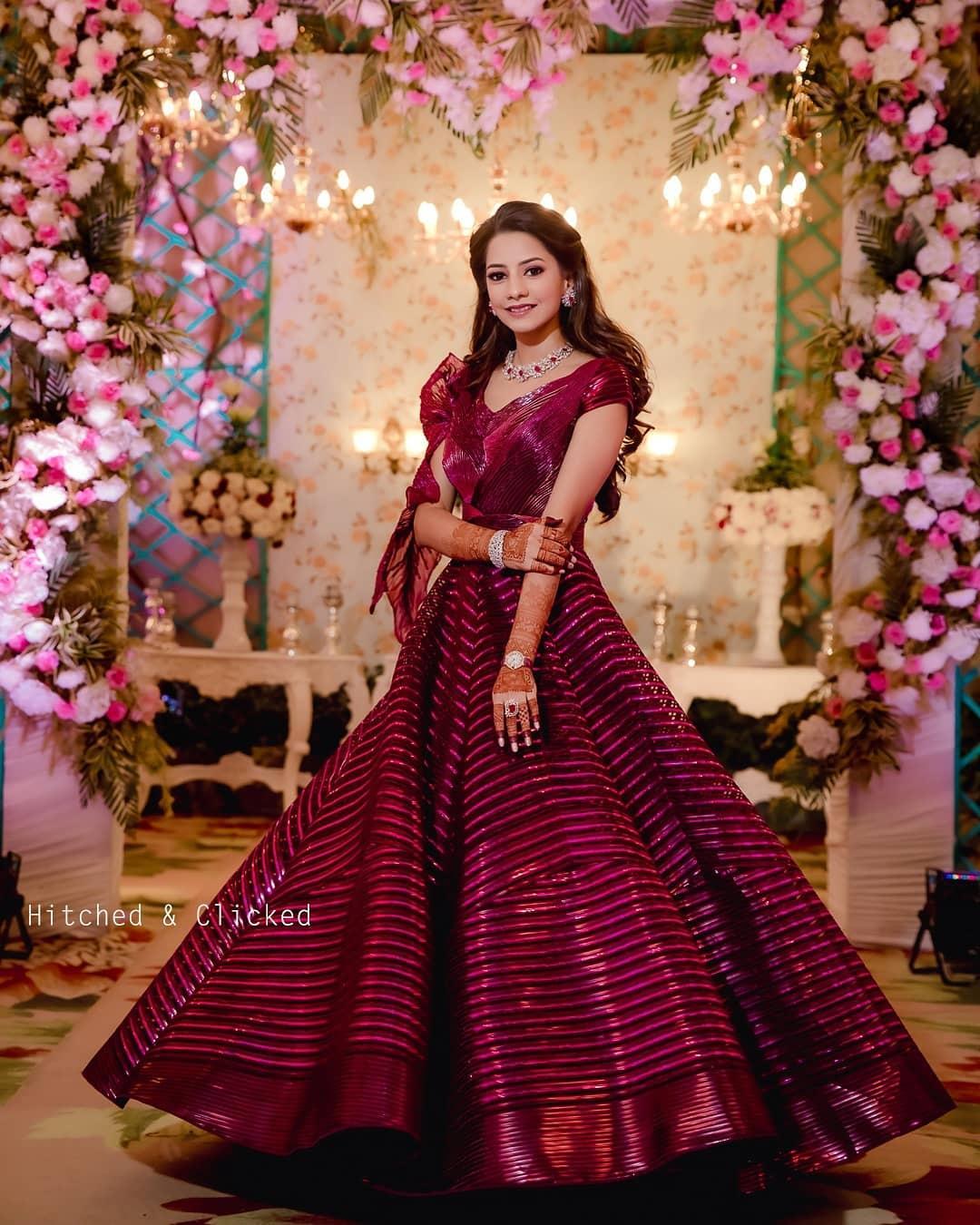 Image Courtesy: Pinterest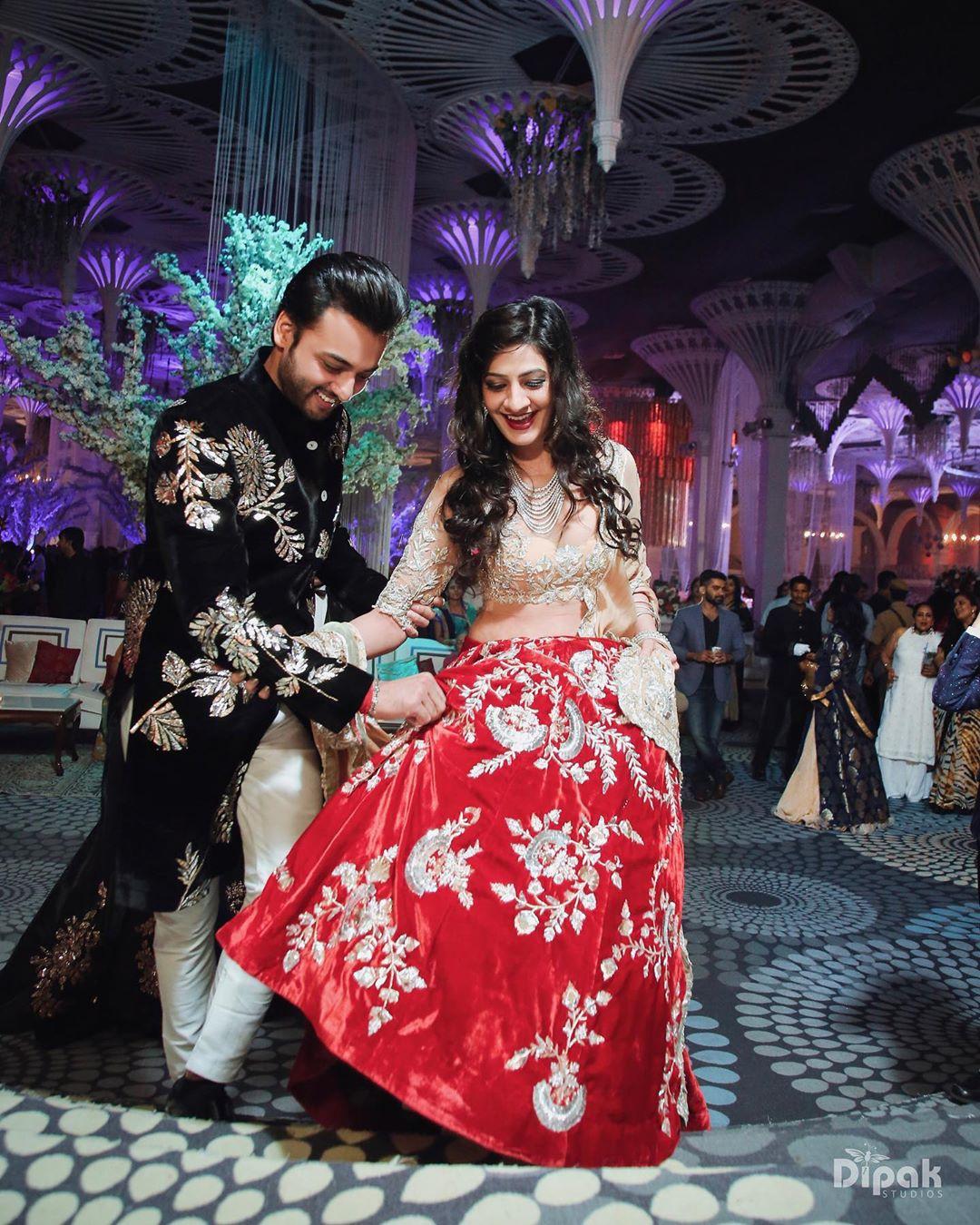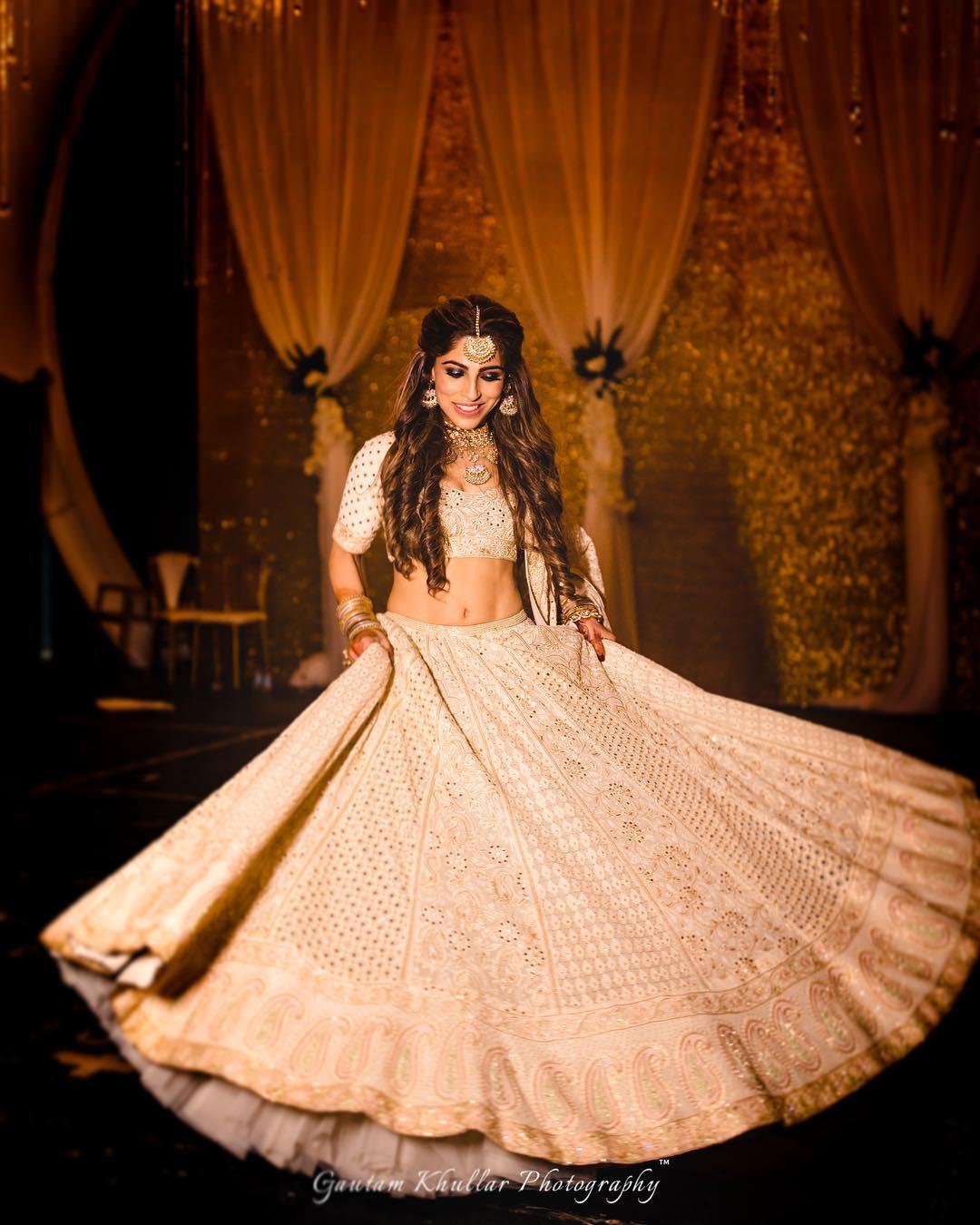 Image Courtesy: Pinterest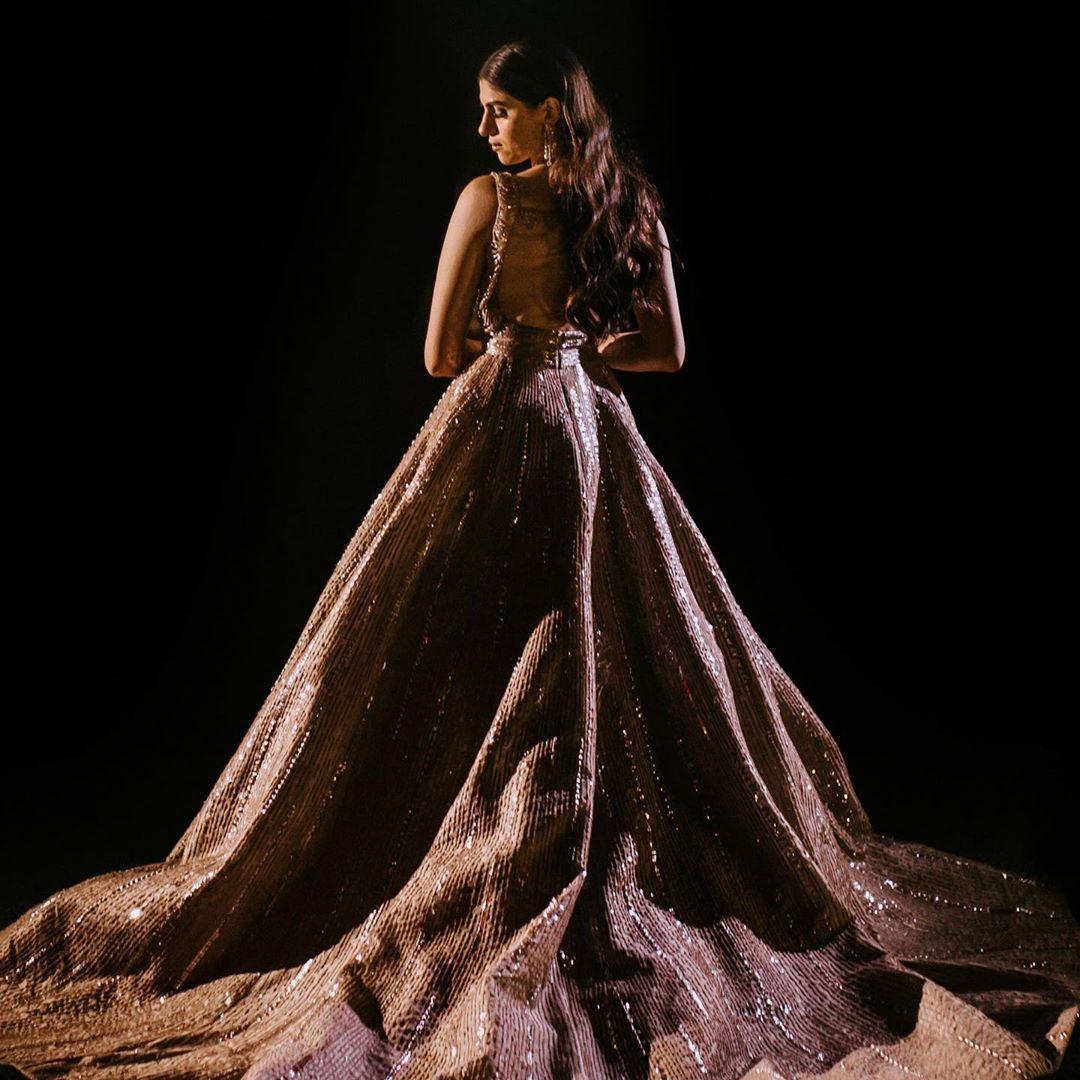 Image Courtesy: Pinterest
Haldi Ceremony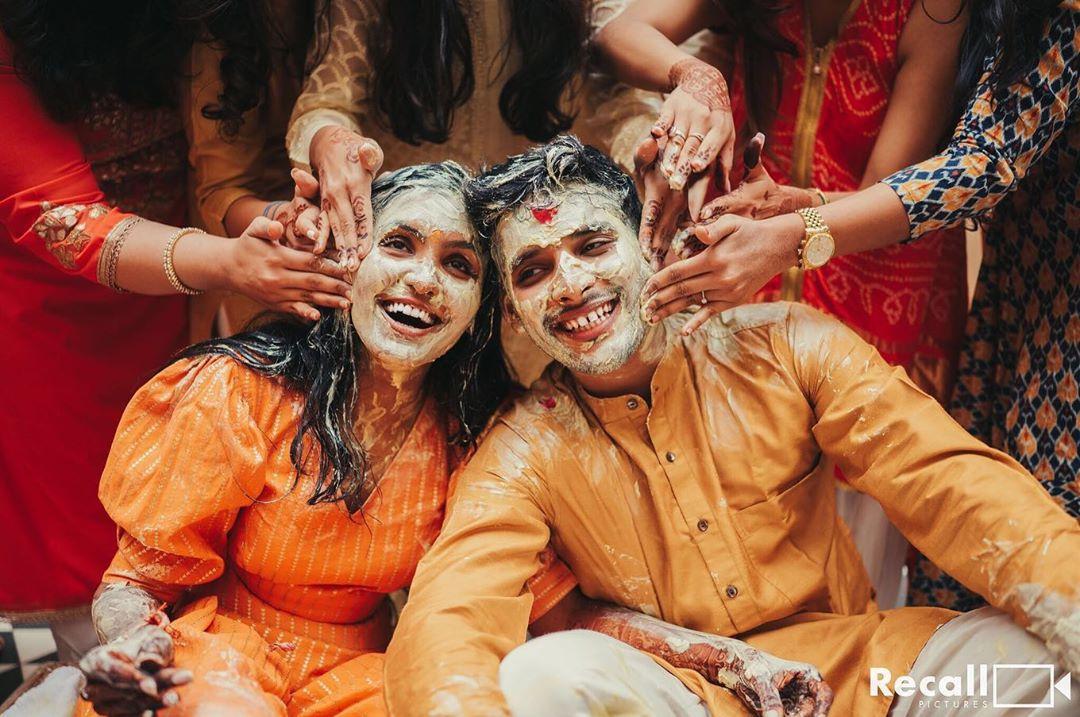 Haldi is mostly about the colour yellow. Bringing the joys to the auspicious occasion you can pick a Haldi board with yellow as the theme. From sunflowers and marigolds to yellow drapes make your Pinterest board for Haldi a hoot.
Haldi Decor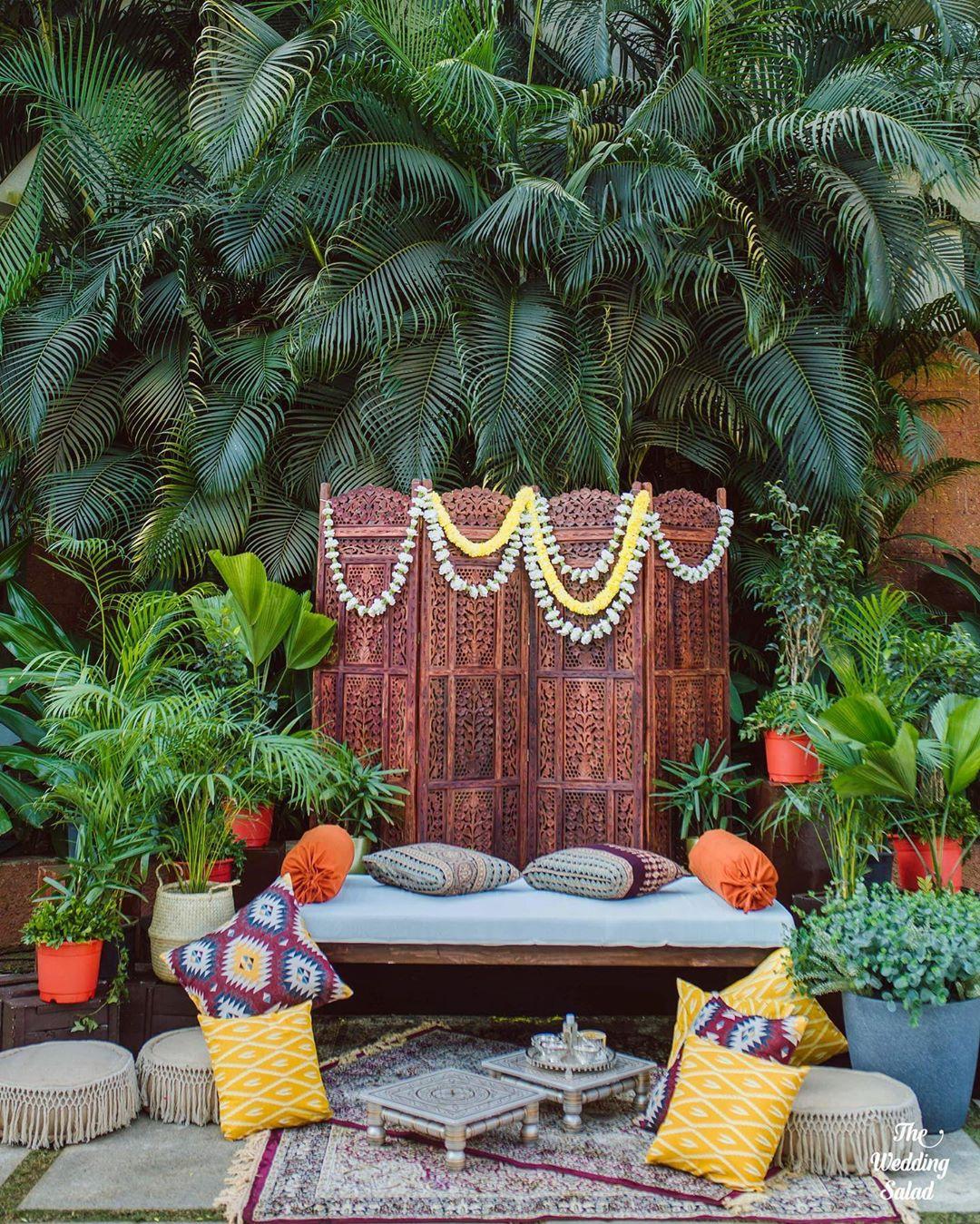 Image Courtesy: Pinterest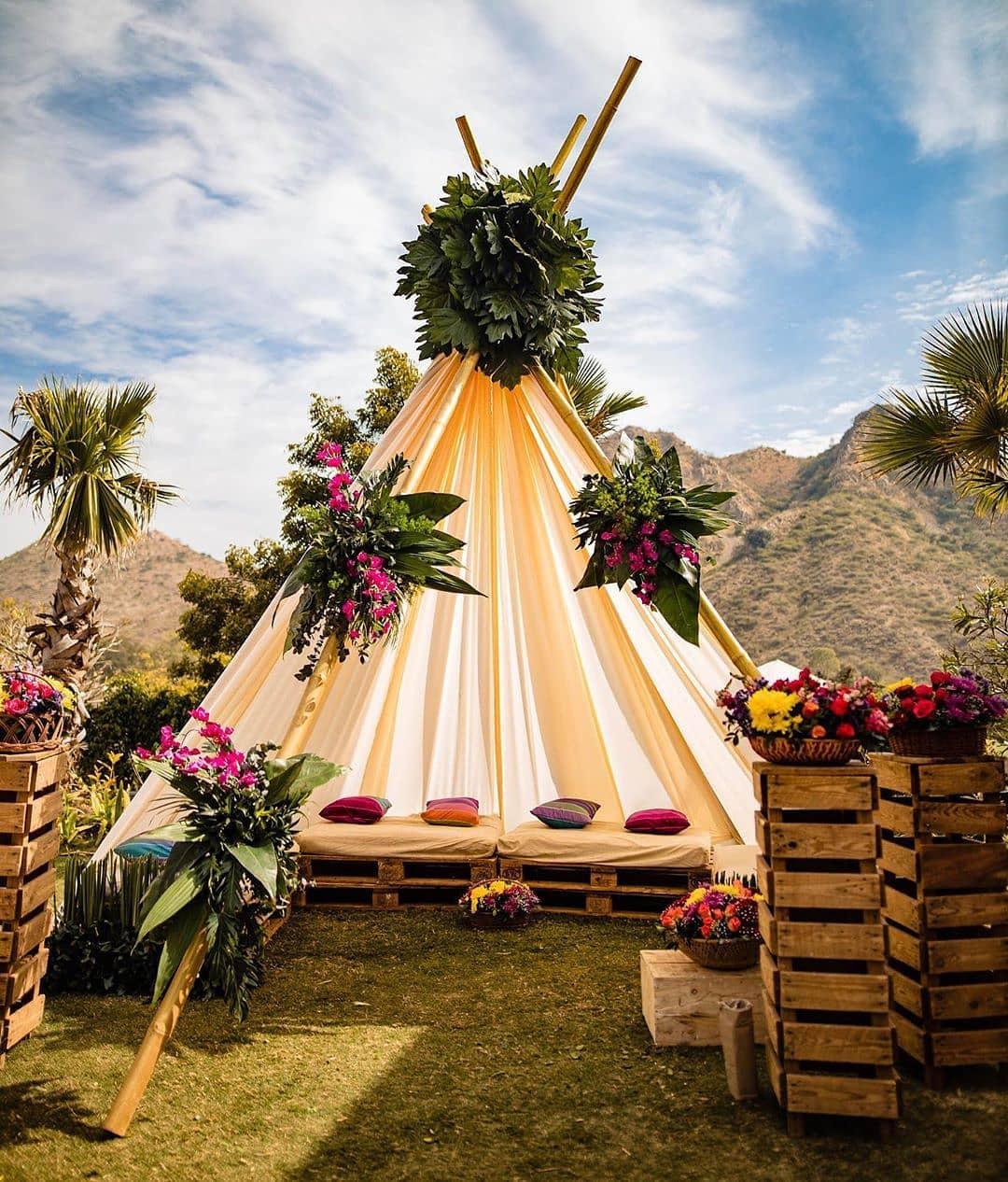 Image Courtesy: Pinterest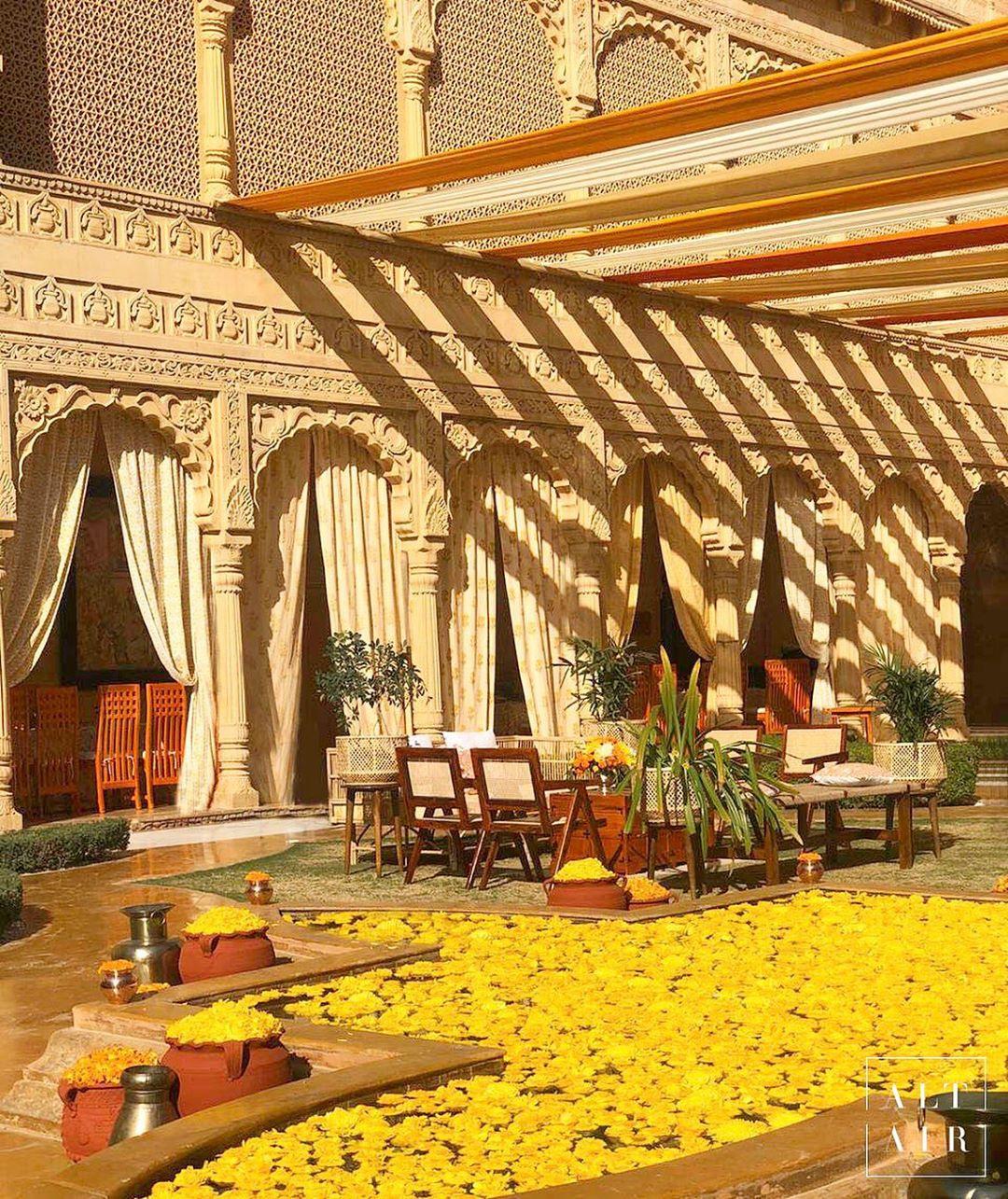 Image Courtesy: AltAir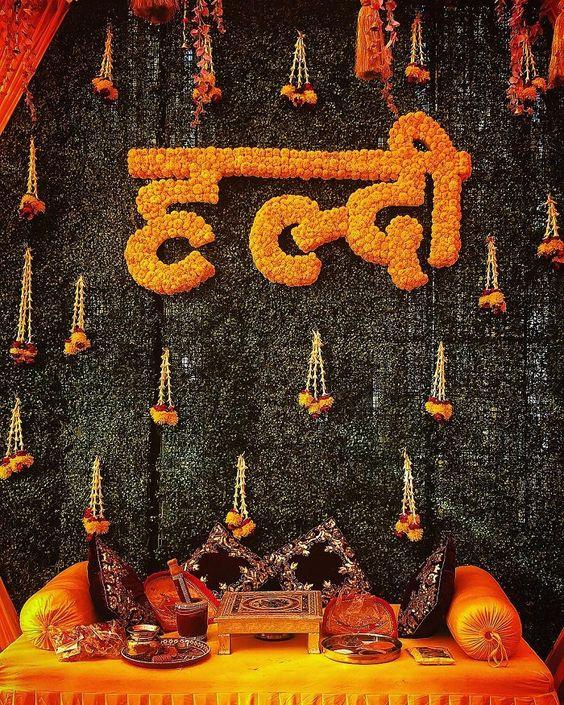 Image Courtesy: Pinterest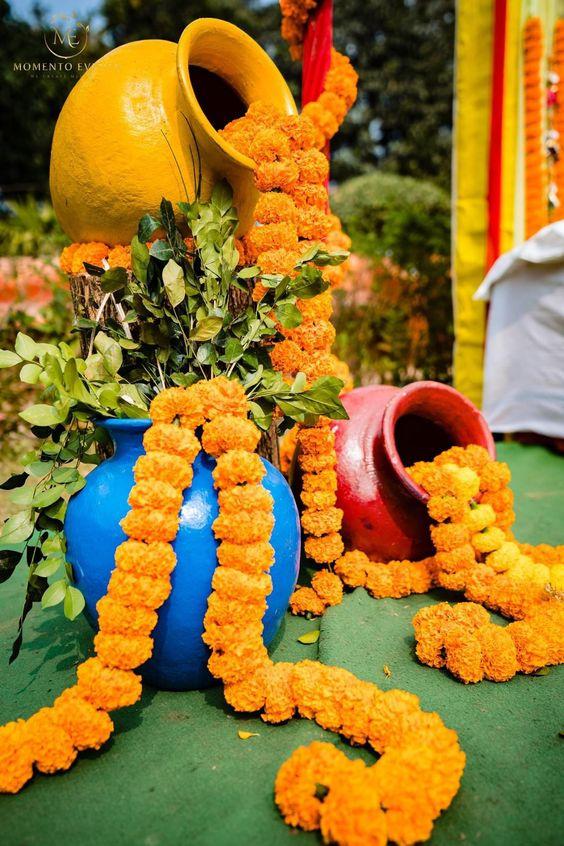 Image Courtesy: Pinterest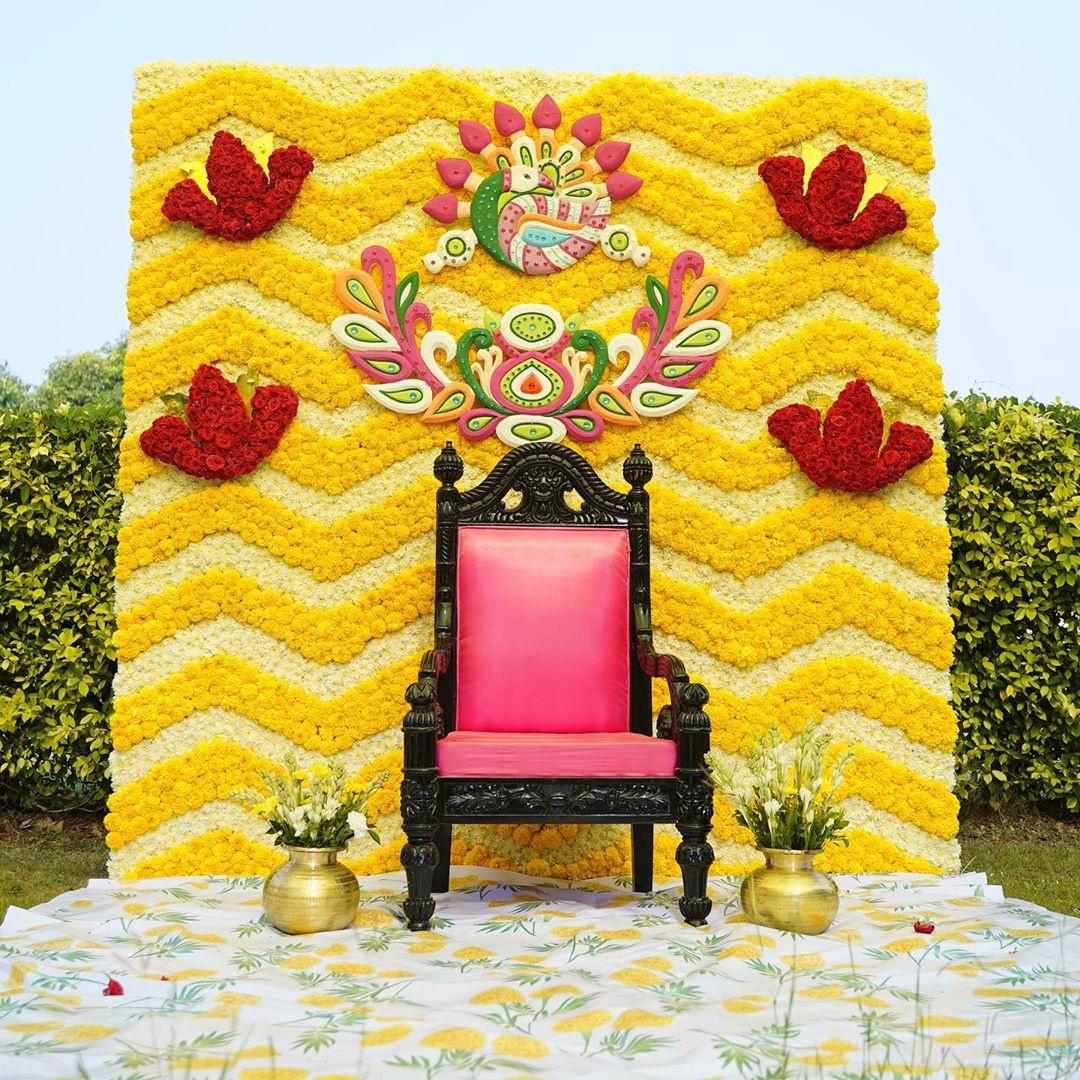 Image Courtesy: Jo & Co by Jyothi Varma
Haldi Outfit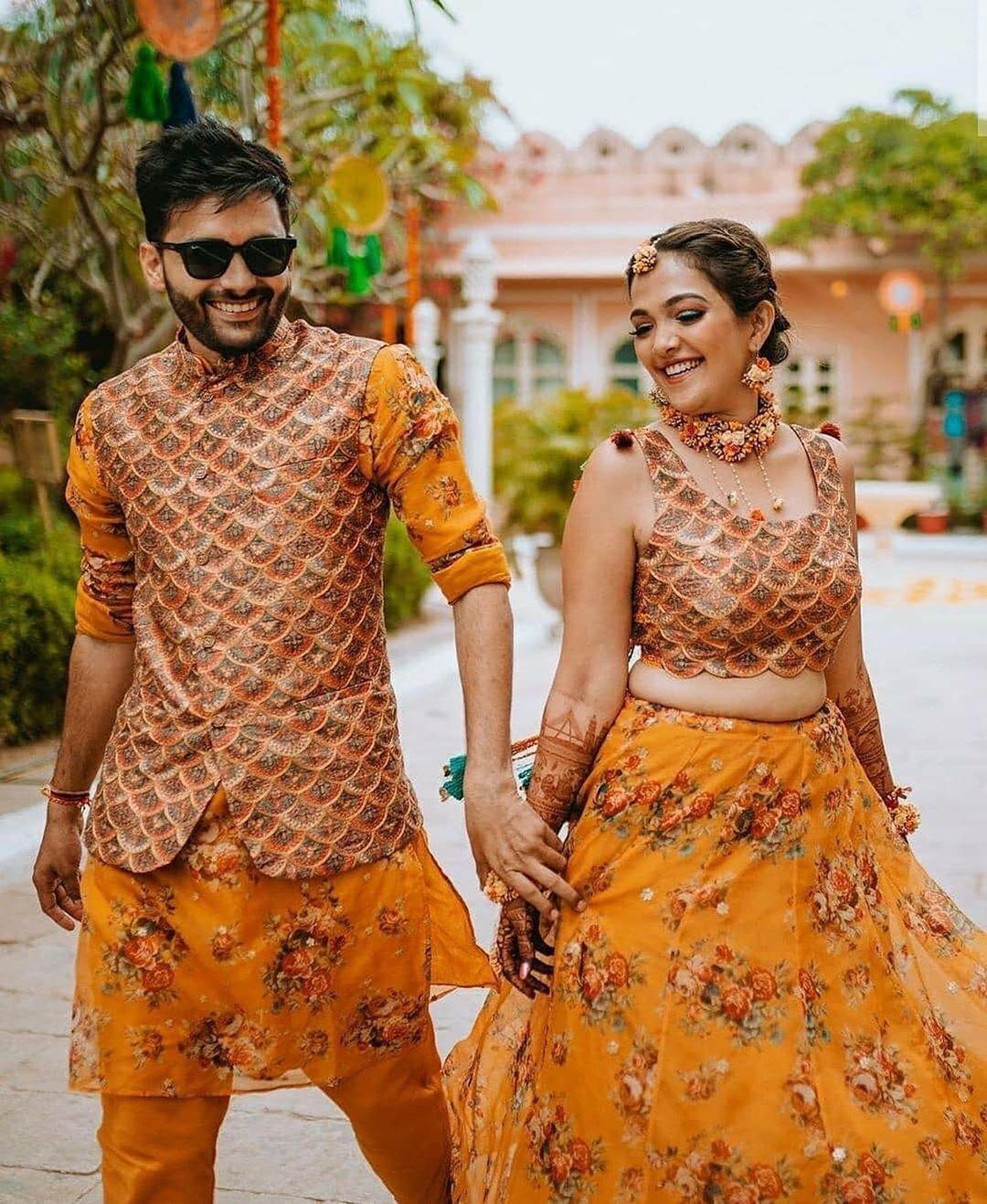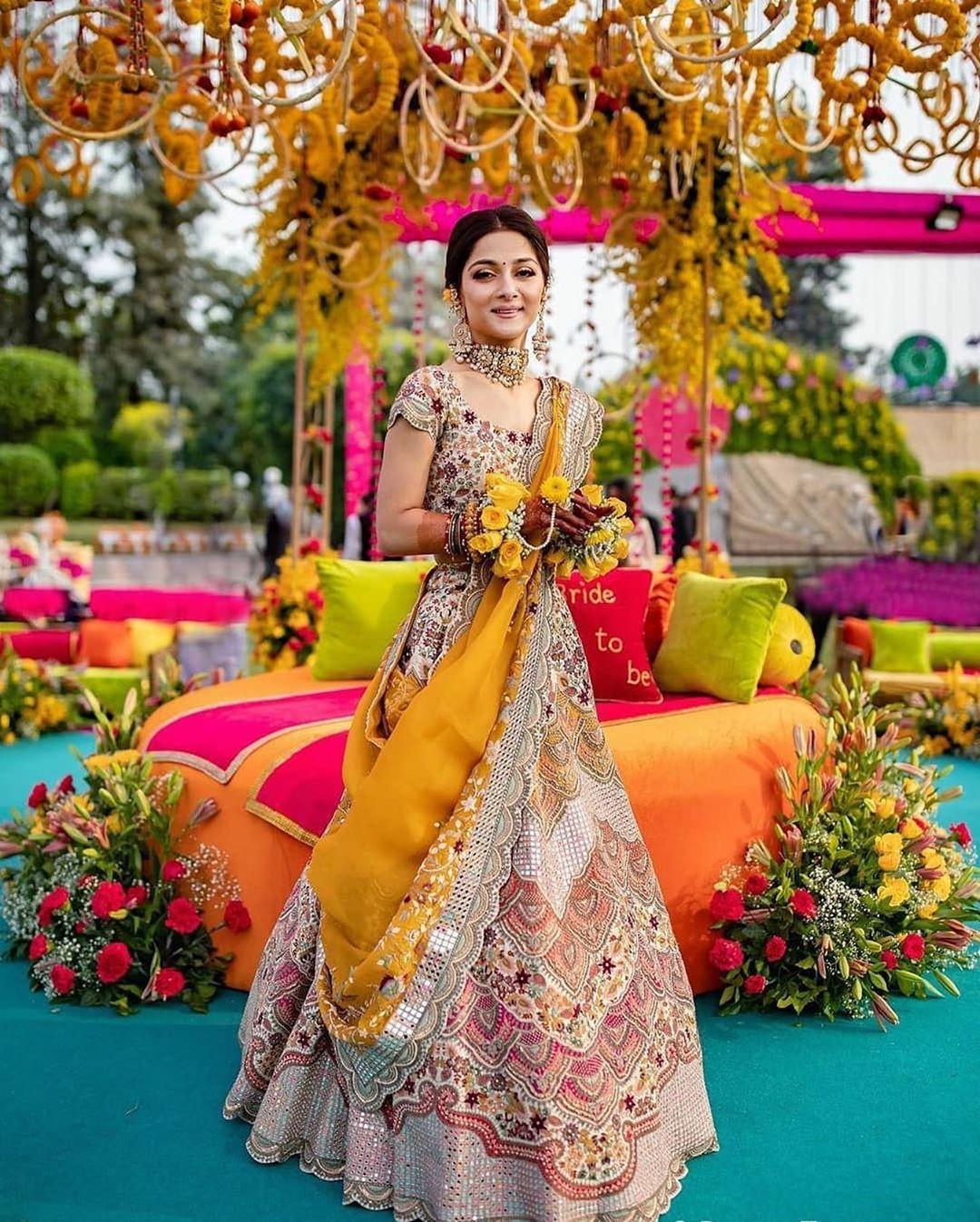 Image Courtesy: Meera Sakhrani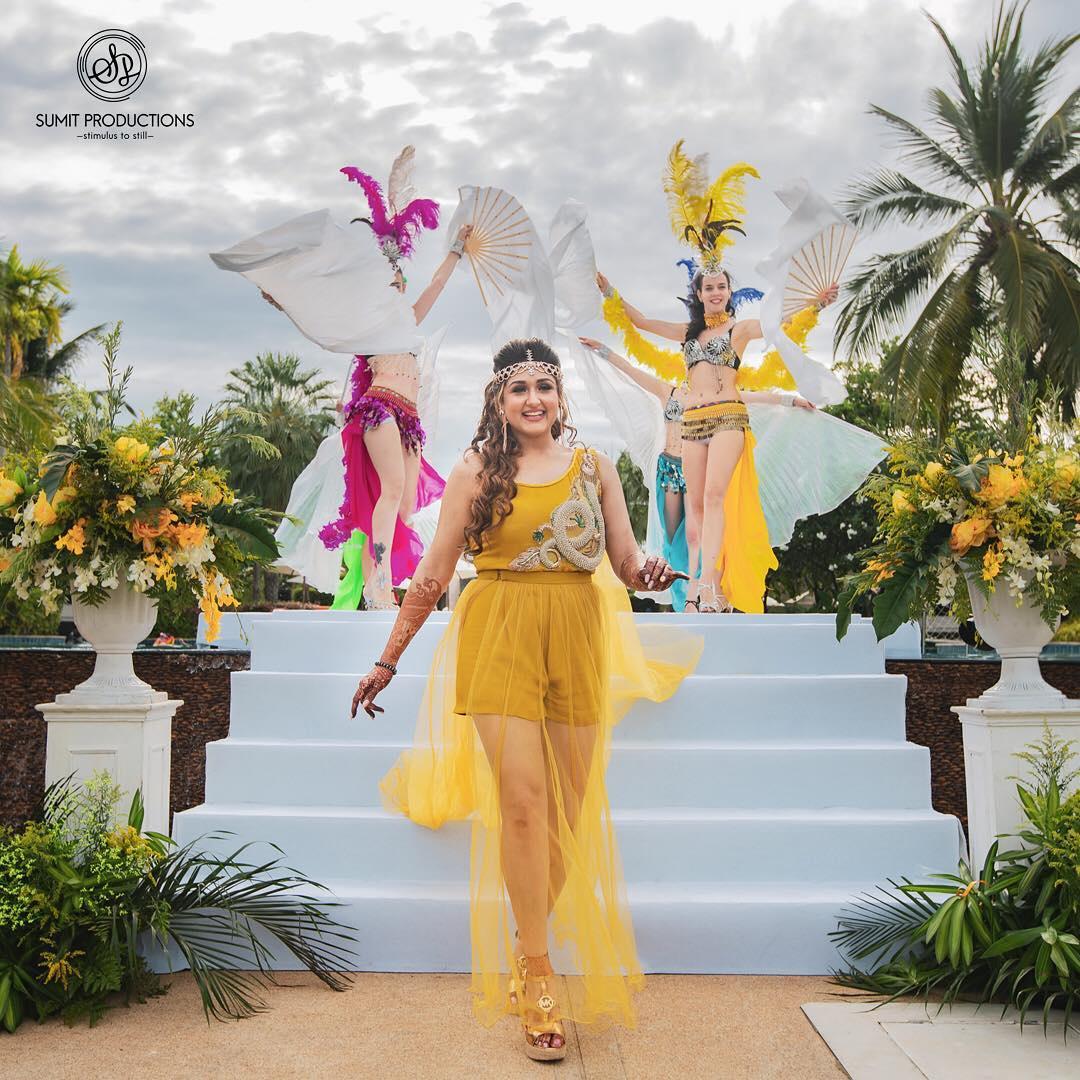 Image Courtesy: Pinterest
Mehndi Ceremony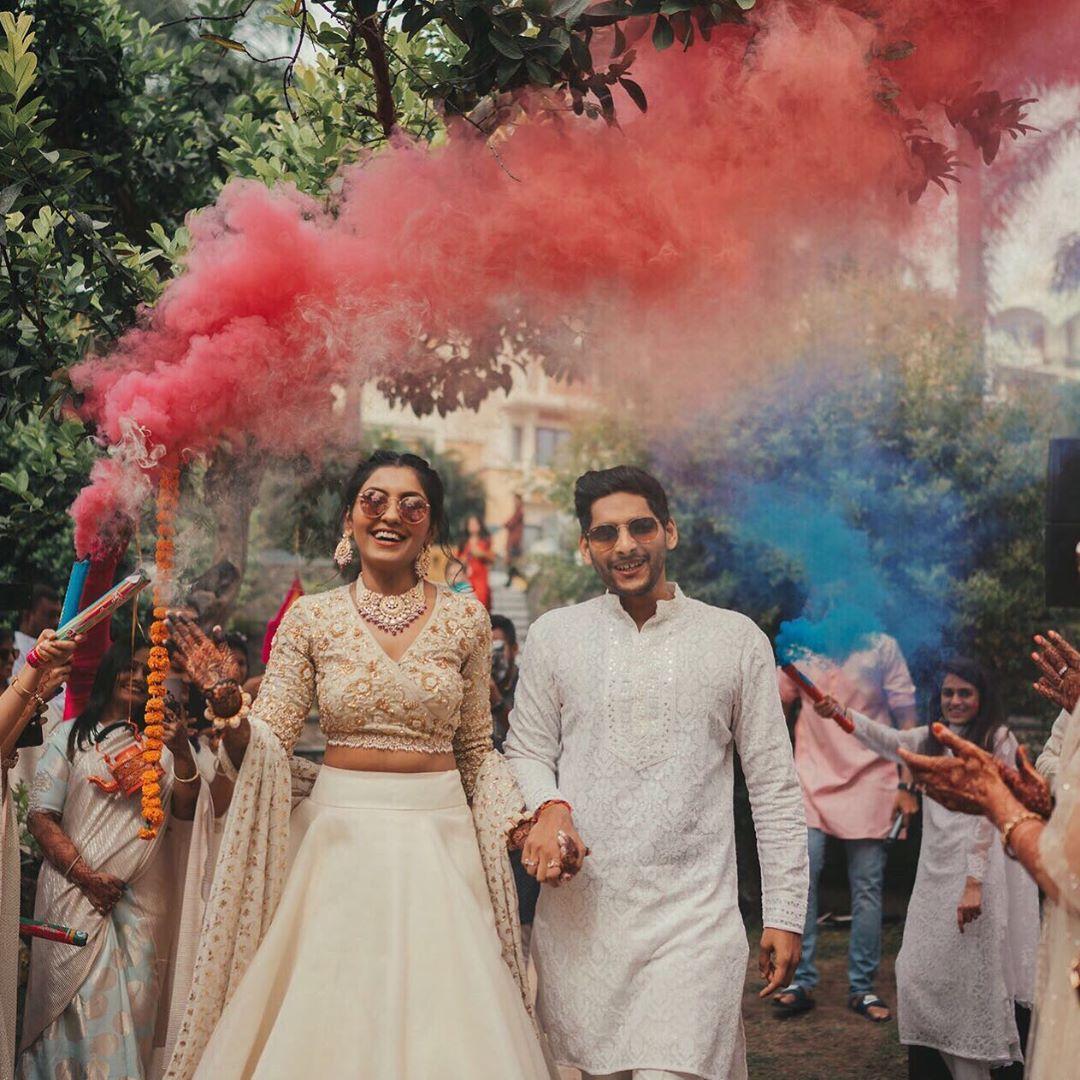 Mehndi is a colourful occasion and for you to pick the right props and decor ideas that will help you tell your story better, you can caption the images that you shortlist according to the elements that inspire you to pick these images and find the common object. Once you pin all the colourful images and tiles in one place, you can show it to your planner and take some help to figure out the final output.
Mehndi Designs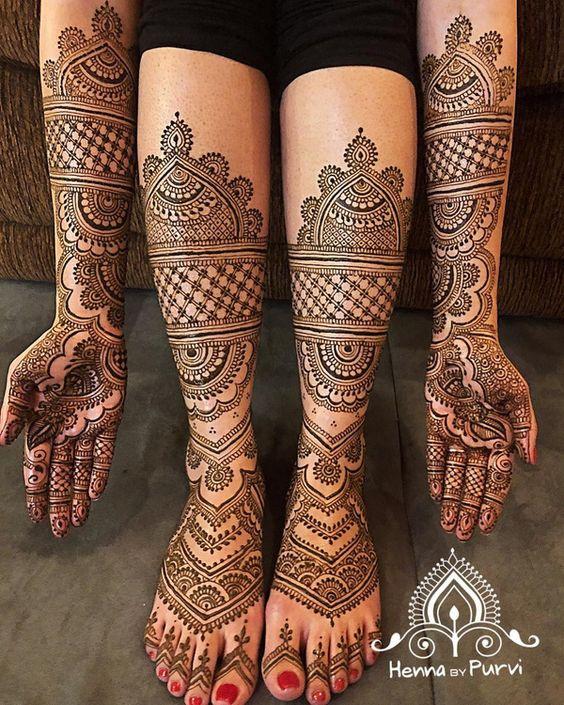 Image Courtesy: Pinterest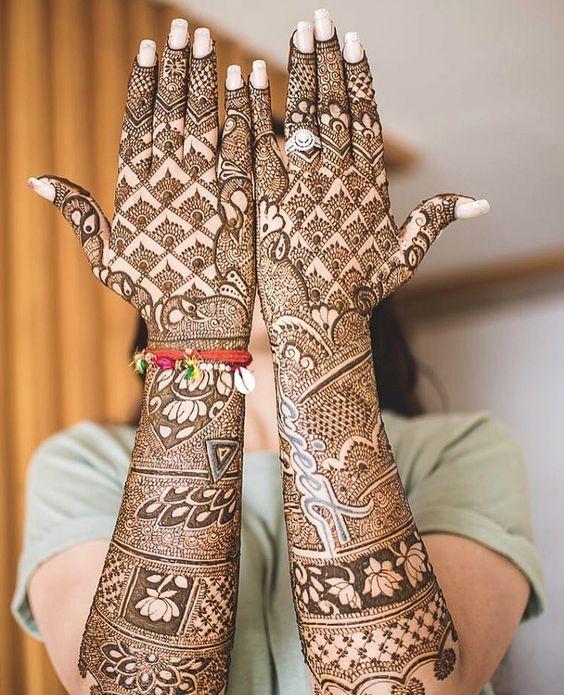 Image Courtesy: Pinterest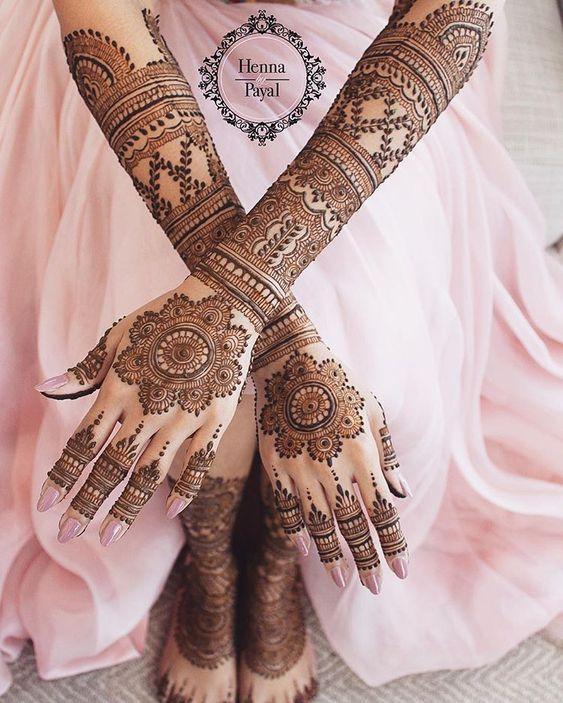 Image Courtesy: Pinterest
Mehndi Decor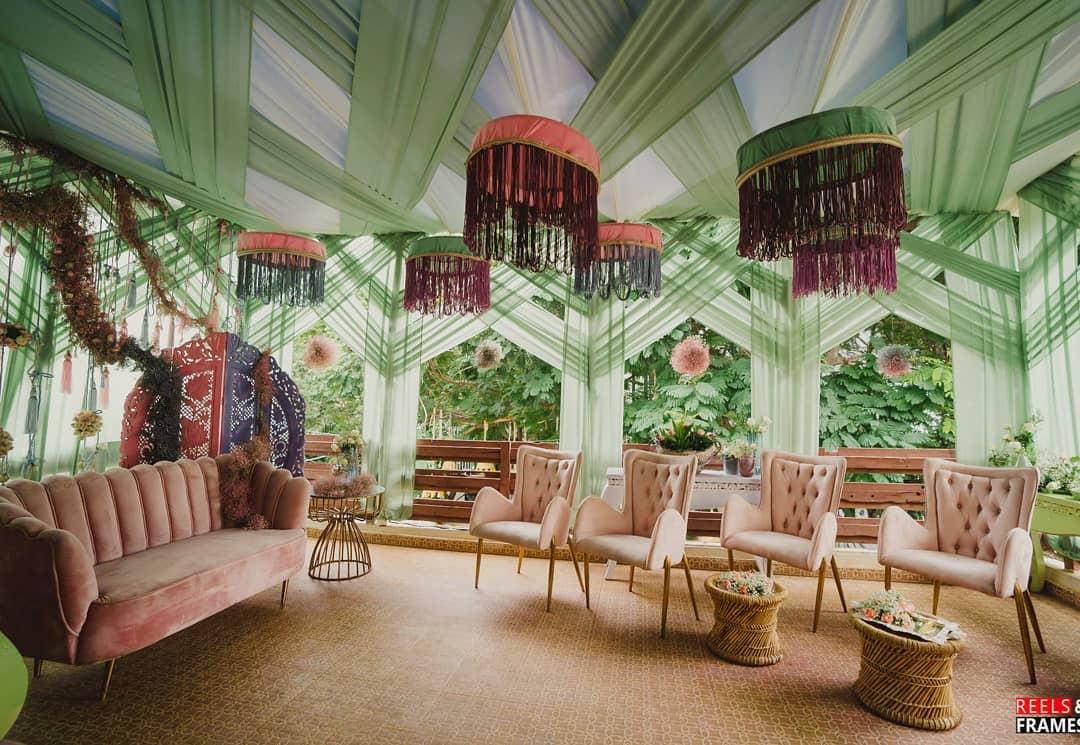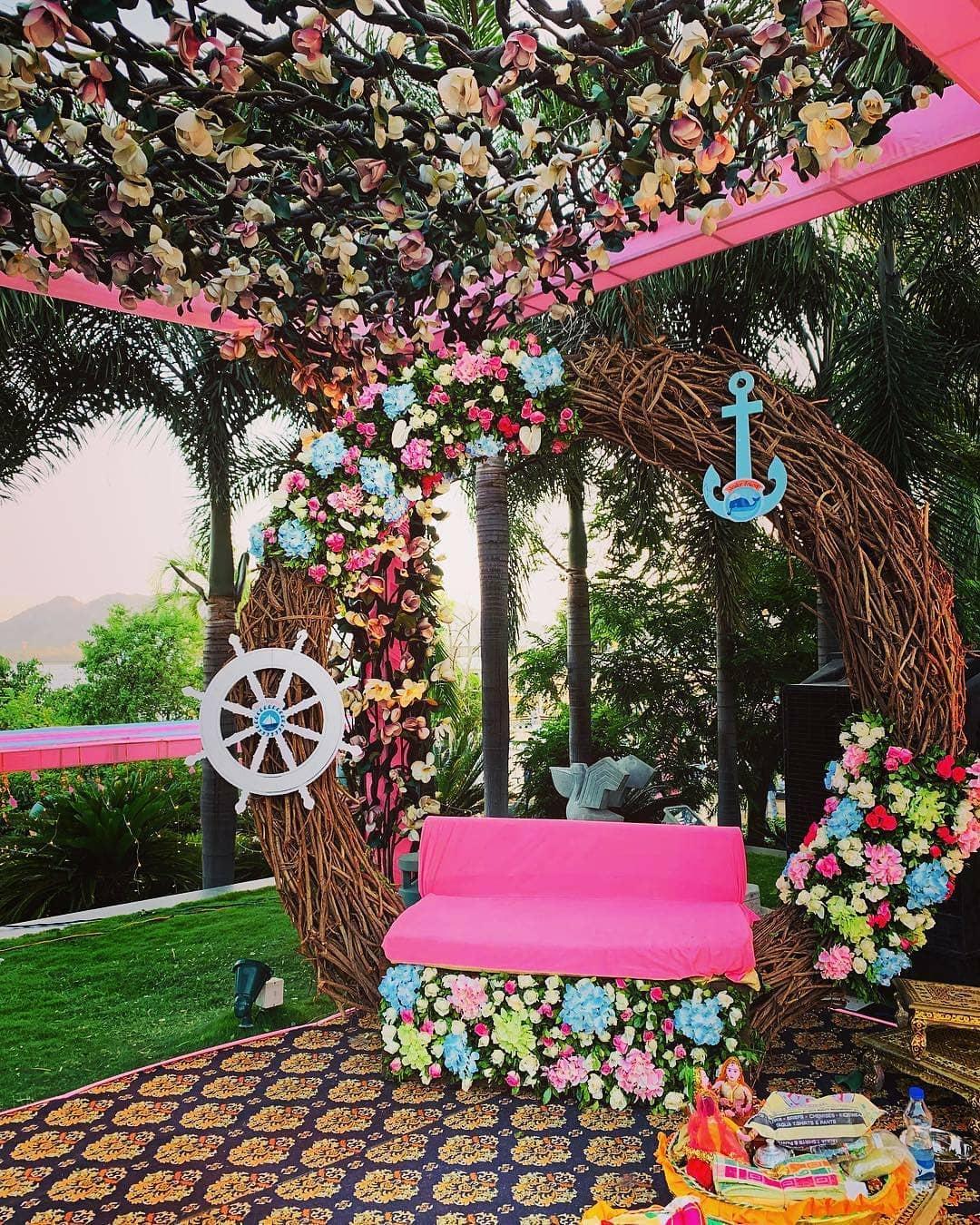 Image Courtesy: The Backdrop Decor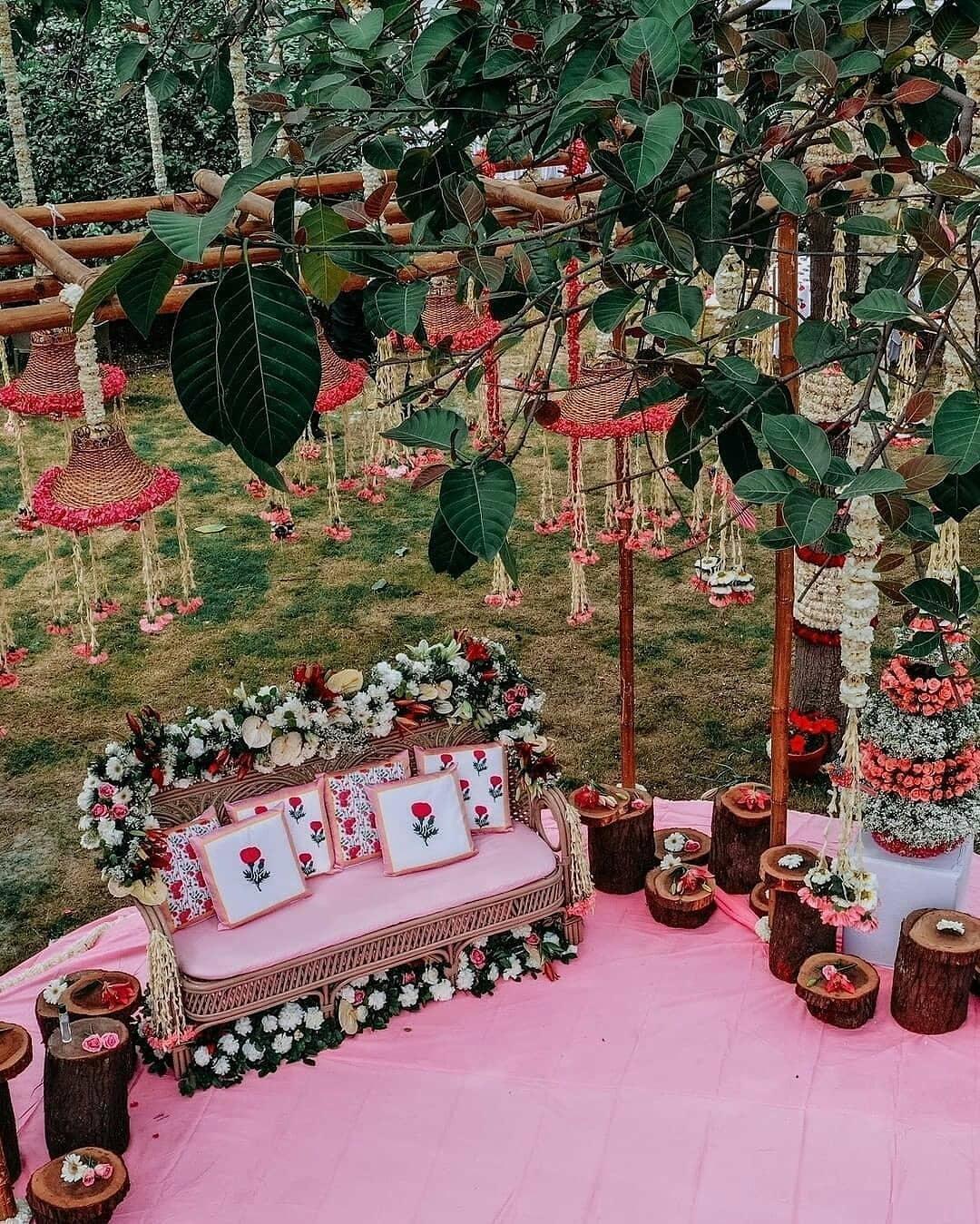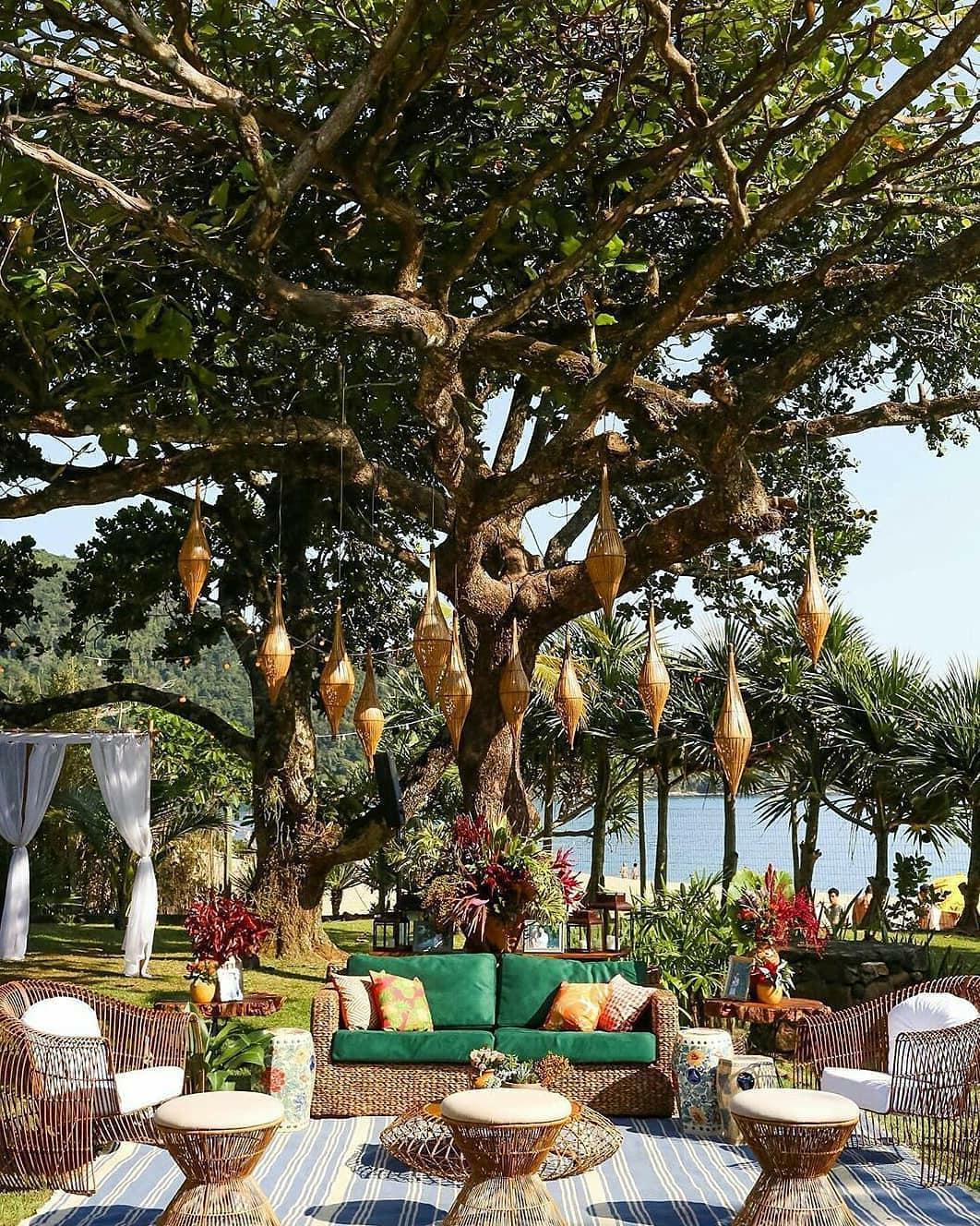 Image Courtesy: Maria Orlova Decor
Mehndi Outfit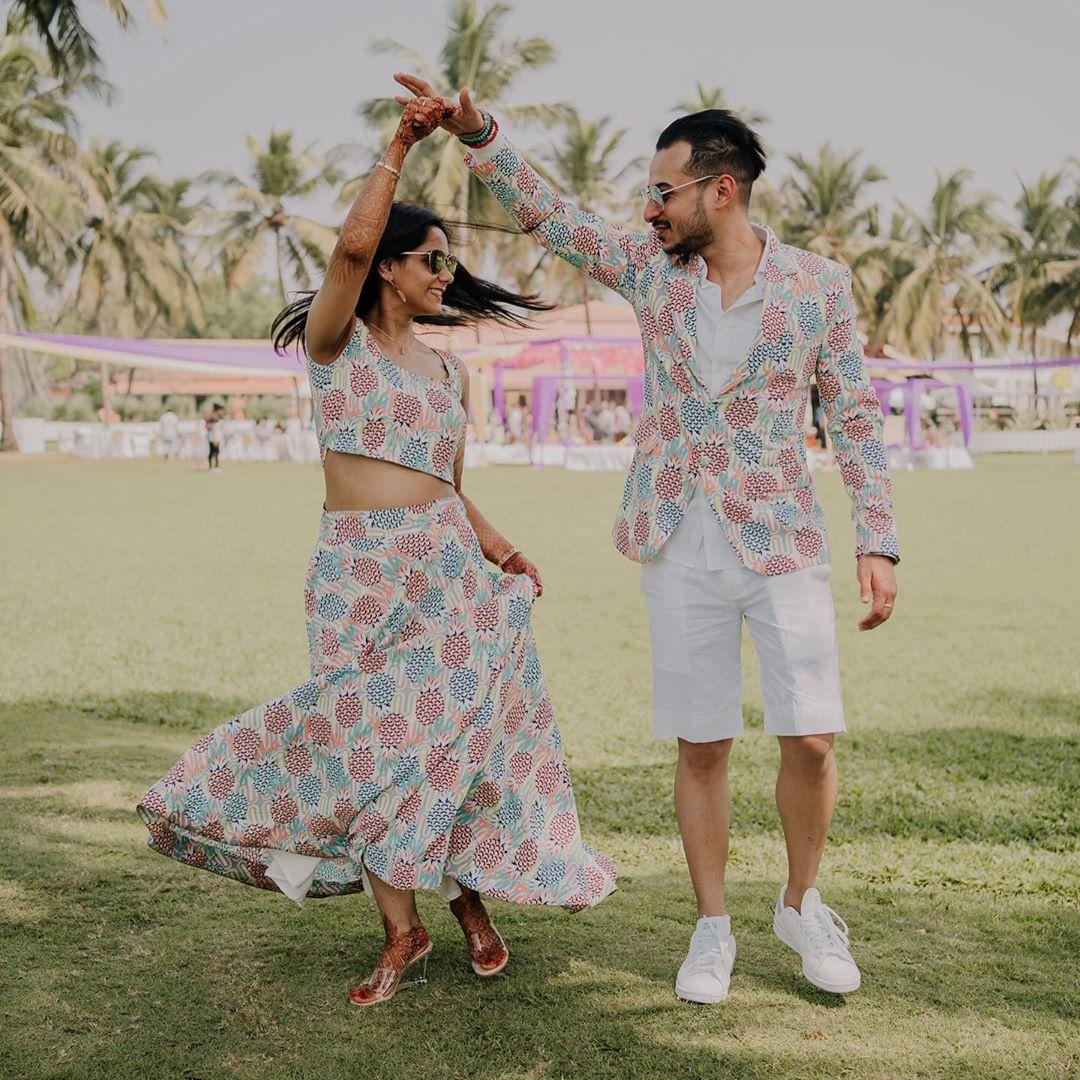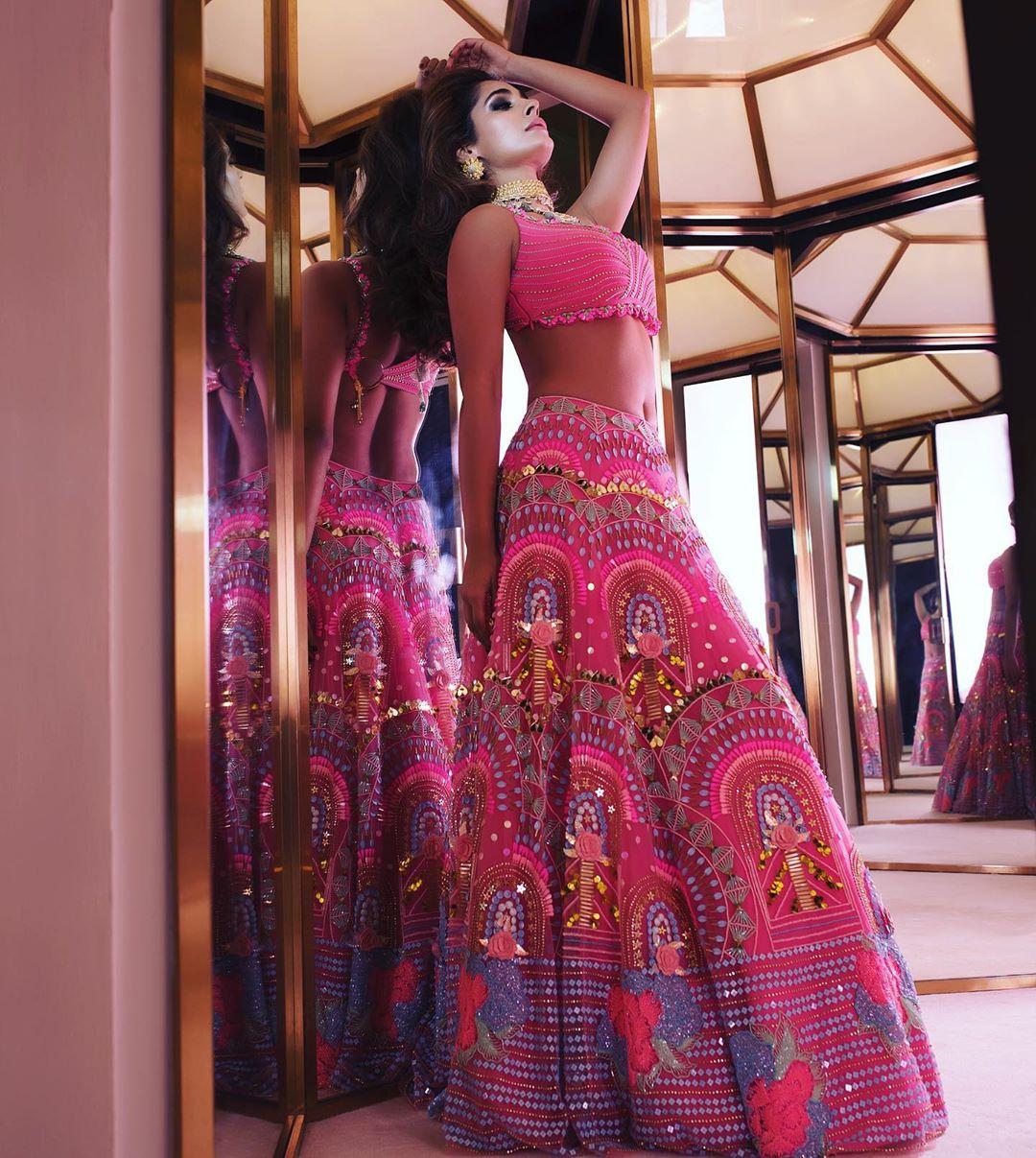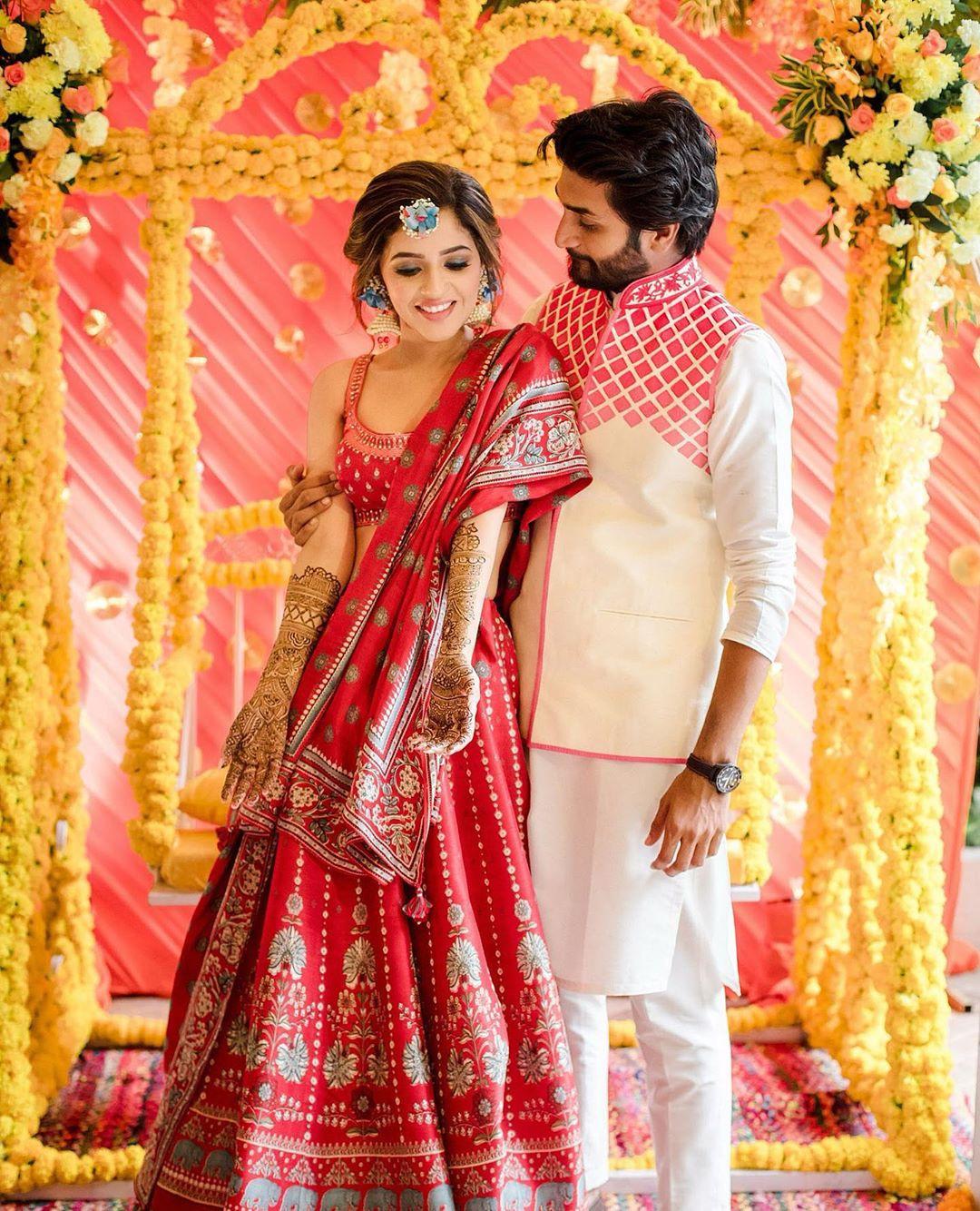 Image Courtesy: Isha Multani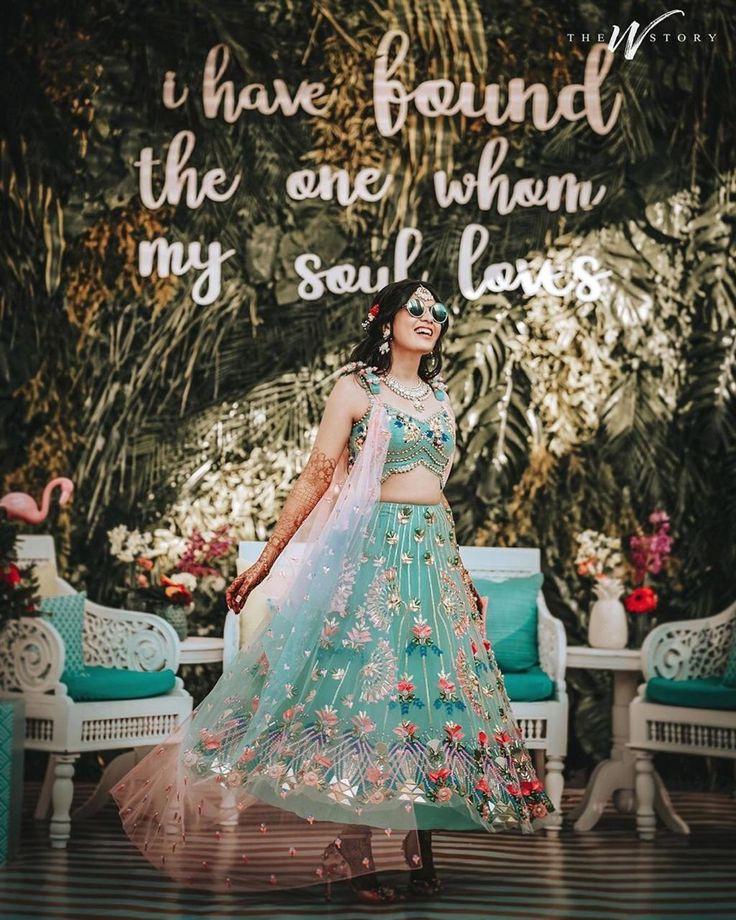 Image Courtesy: Pinterest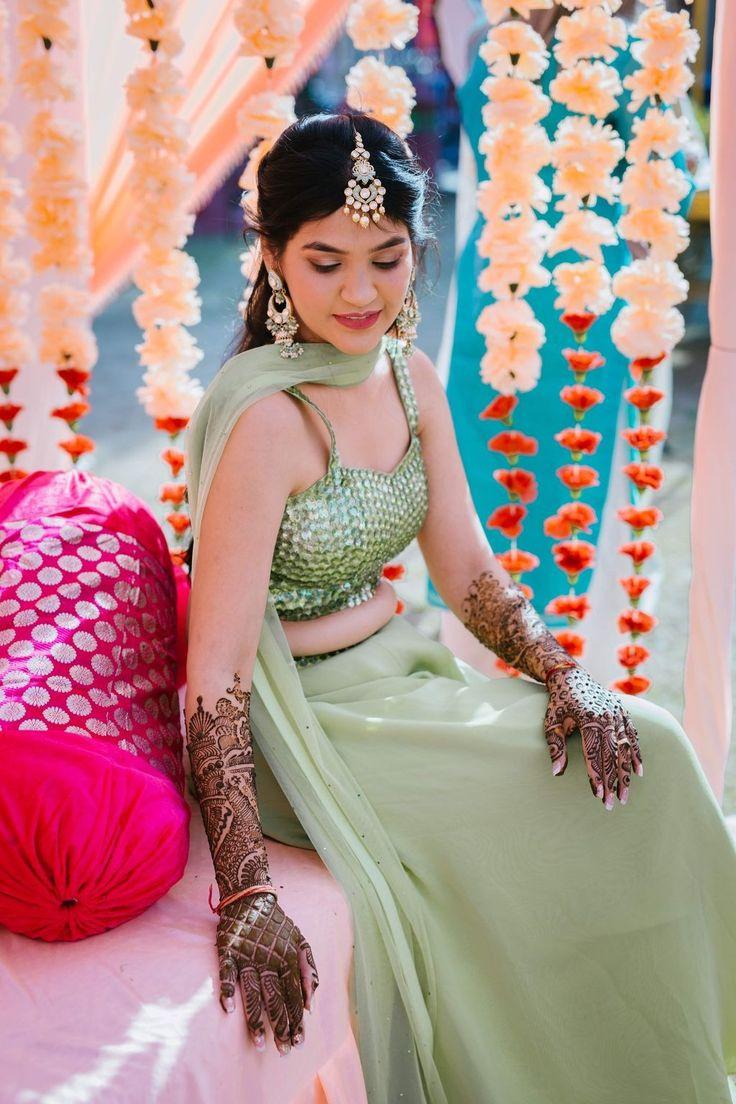 Image Courtesy: Pinterest
Sangeet Ceremony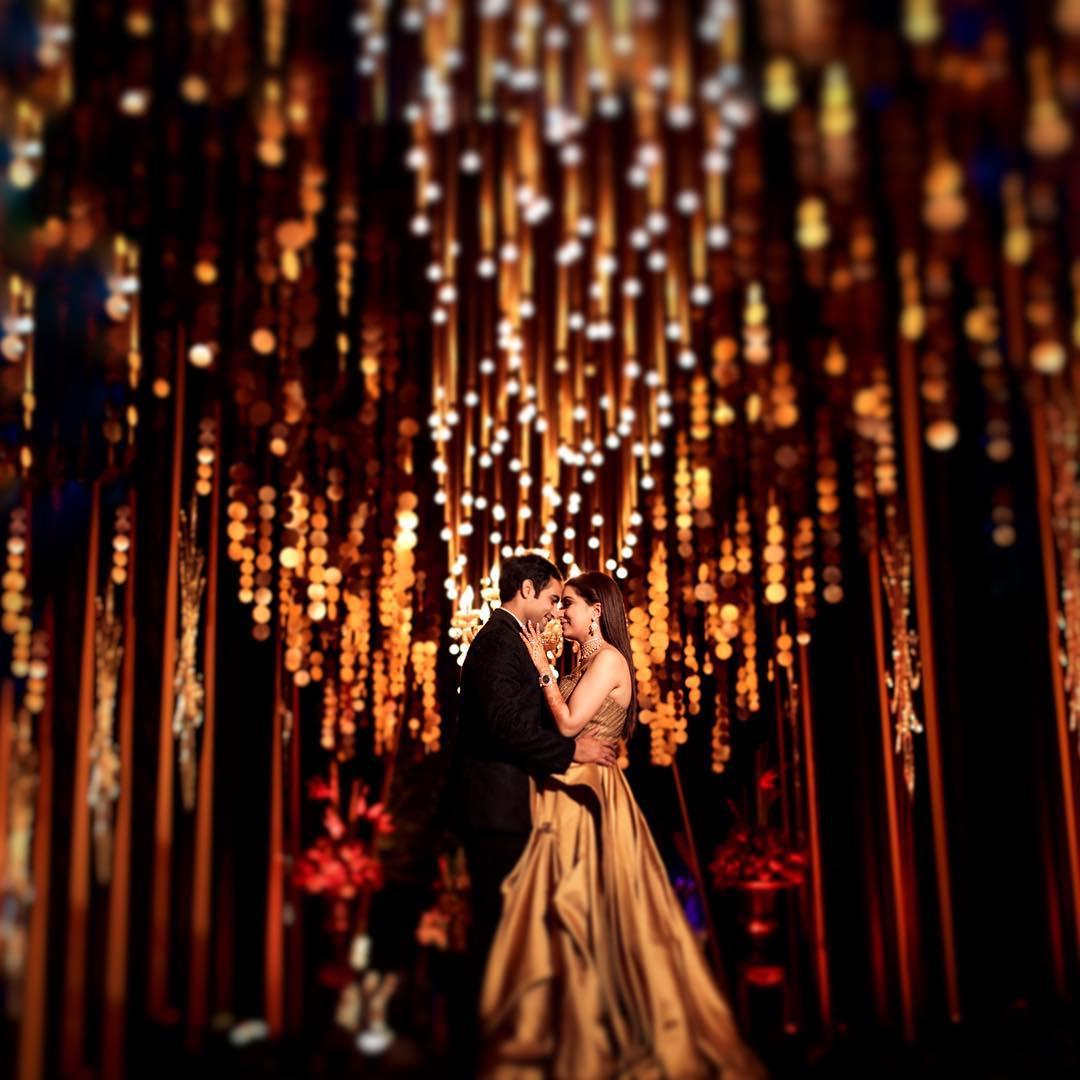 Image Courtesy: Pinterest
When you have a venue in mind to host a fun sangeet night with your guests while dancing your shoes off, you'd probably want to put up the best stage decor, a cool dance floor set up, amazing lights and some jazzy outfits. You could pick a beautiful sequin saree or one of the latest western gowns and pin the designs you like on a board made solely for sangeet and later figure out the designer and trinkets accordingly.
Sangeet Decor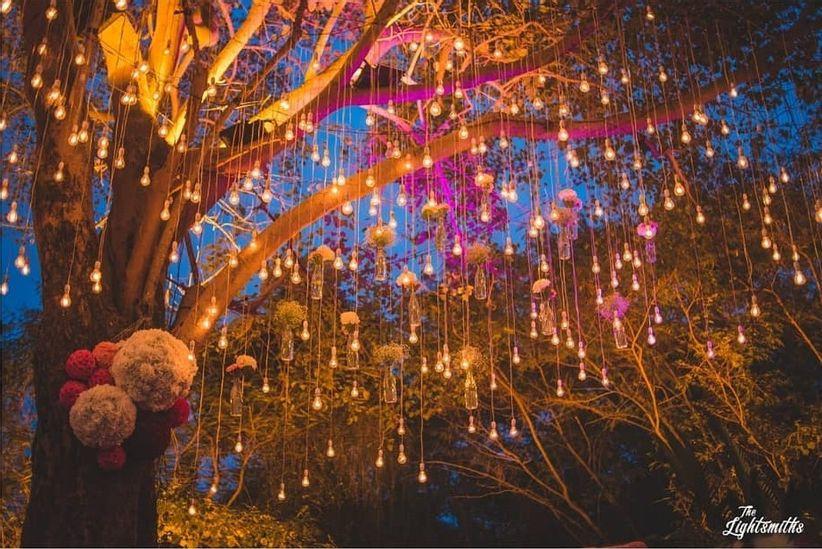 Image Courtesy: Pinterest
Sangeet Outfit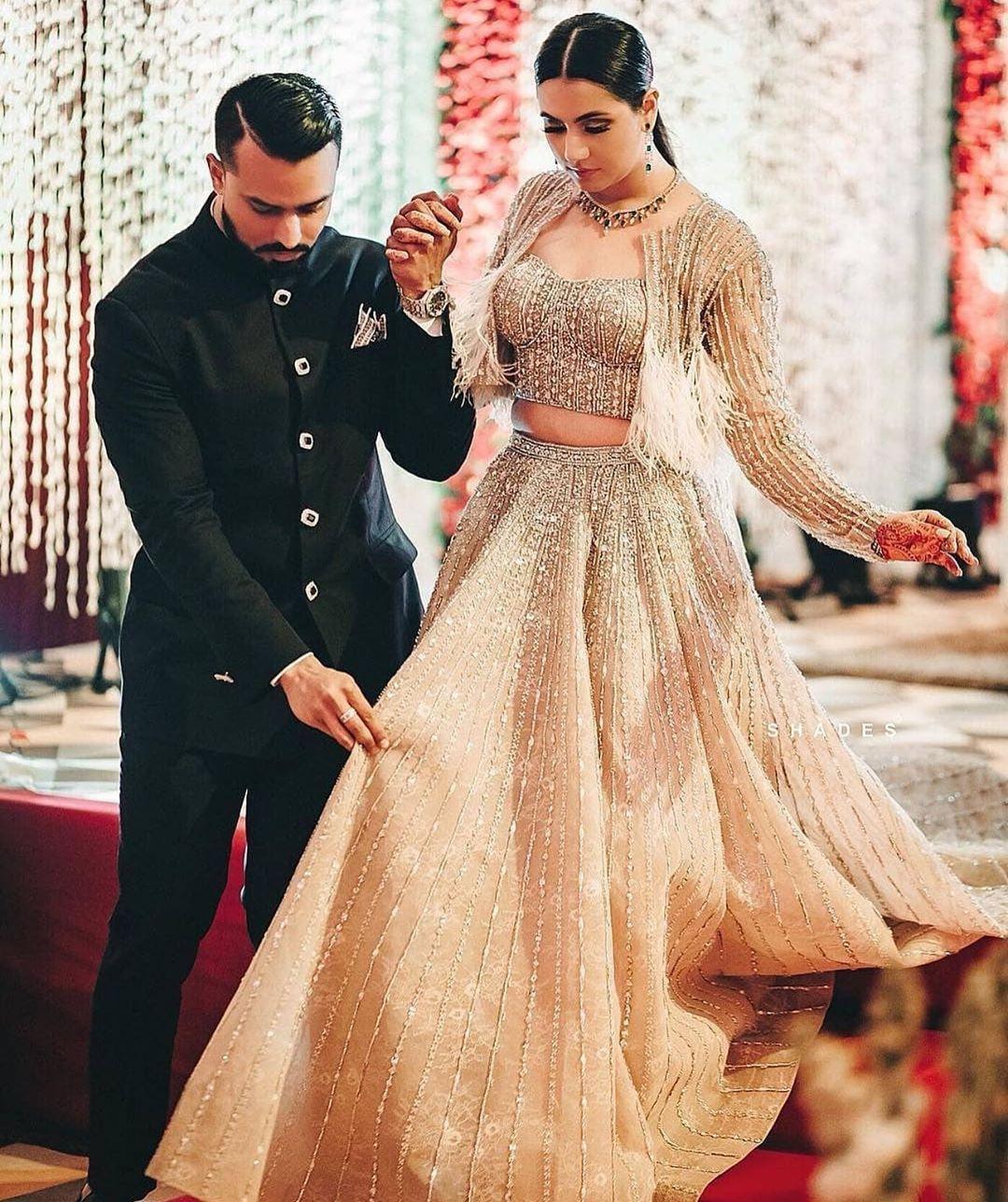 Image Courtesy: Shades Photography India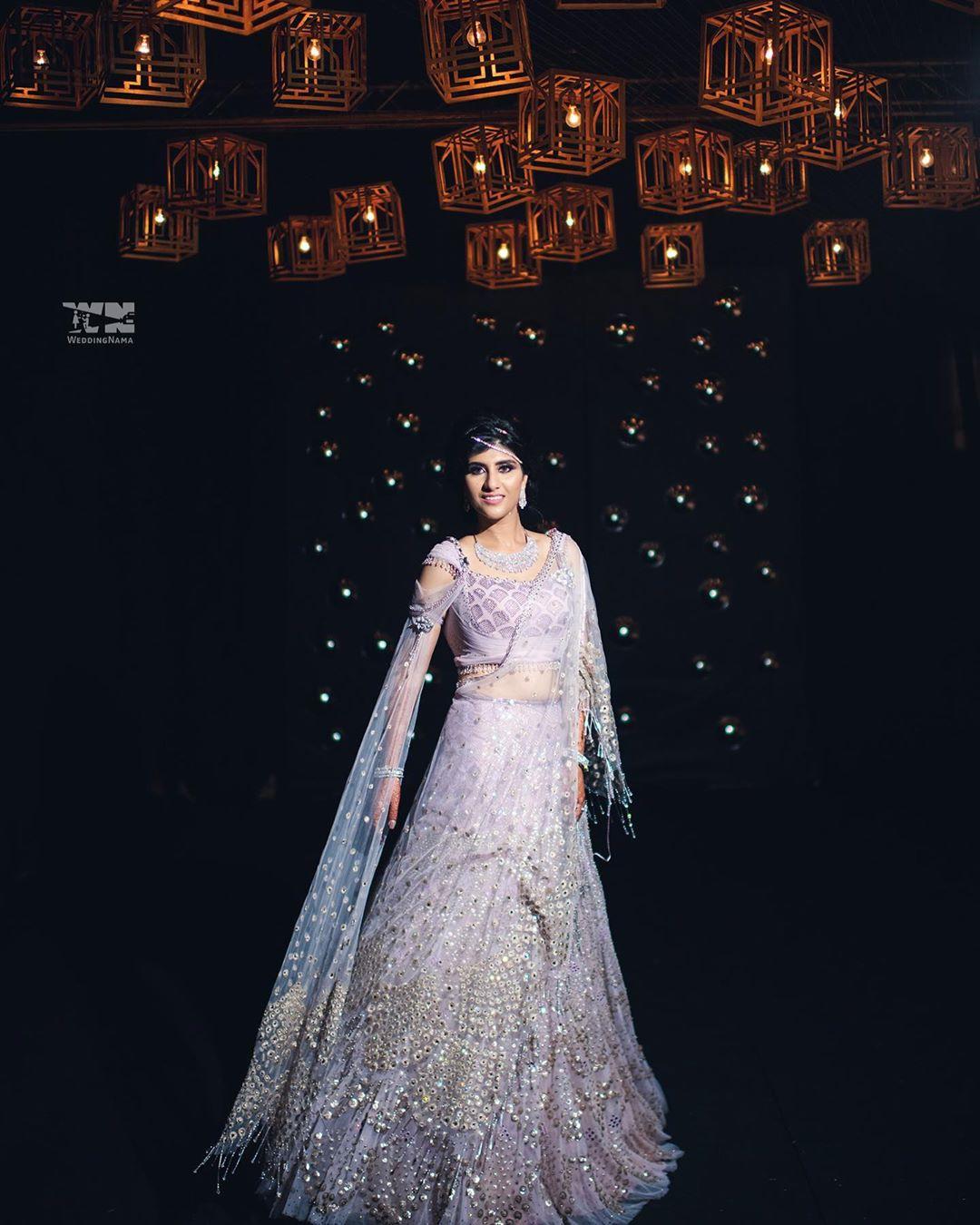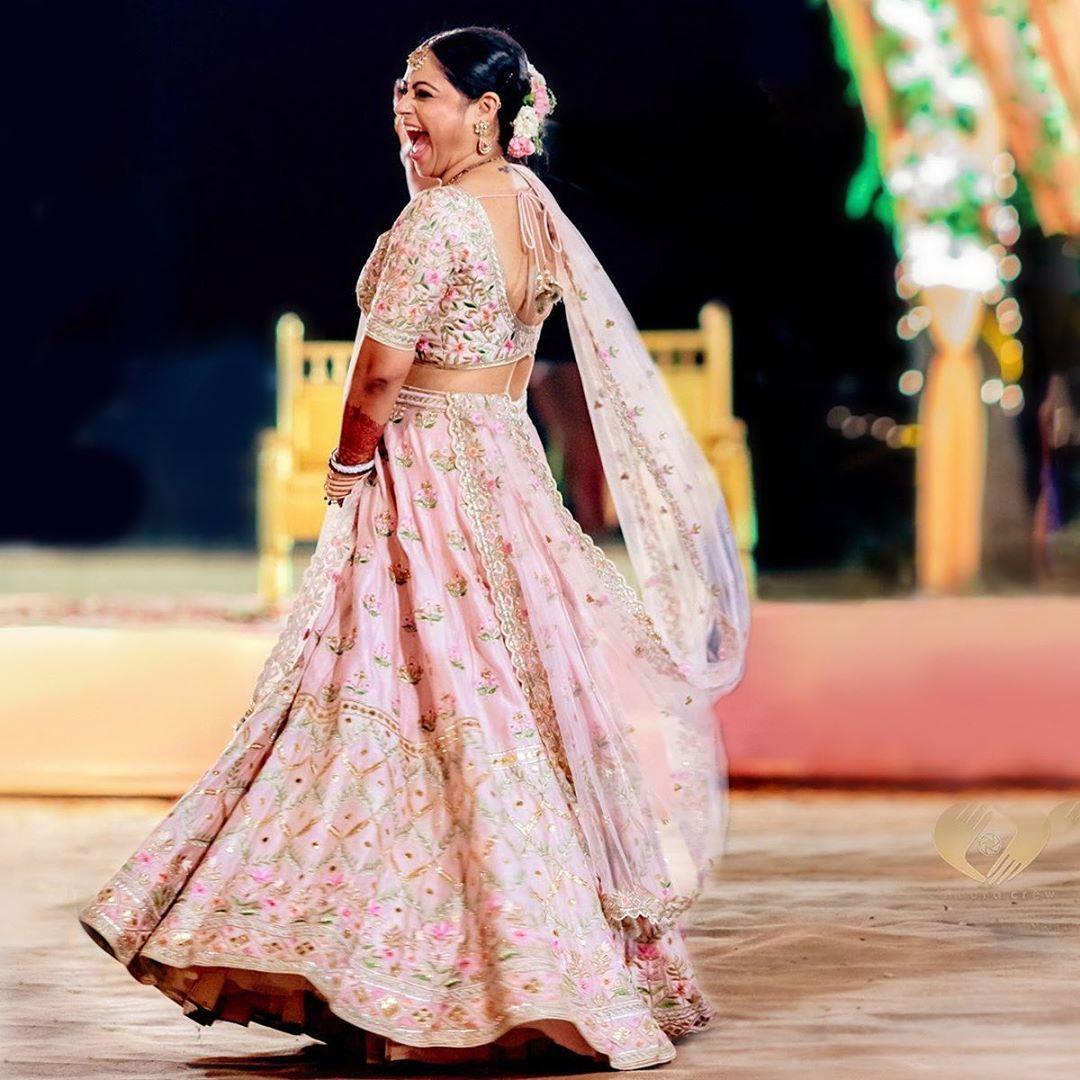 Image Courtesy: Tamanna Punjabi Kapoor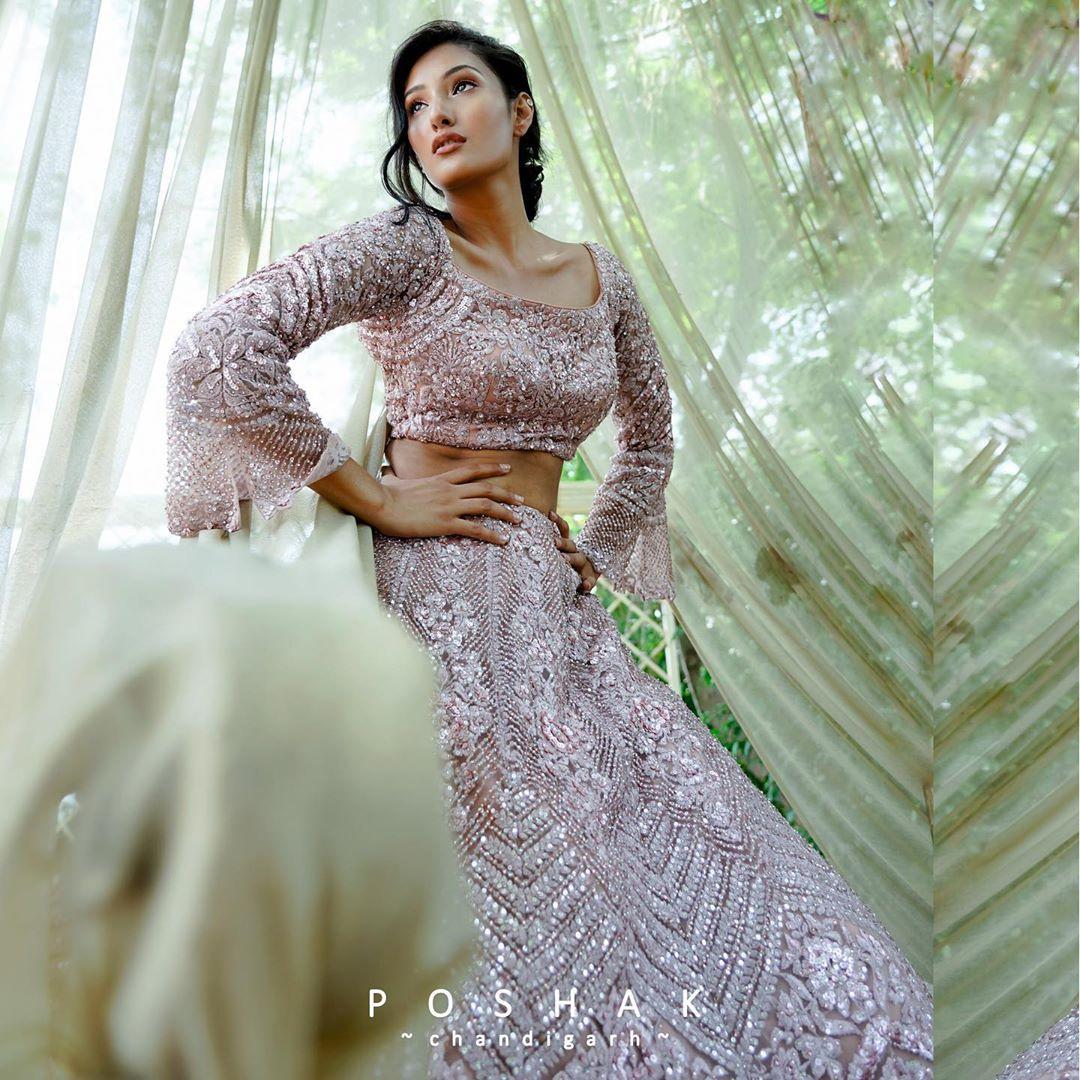 Image Courtesy: Poshak Chandigarh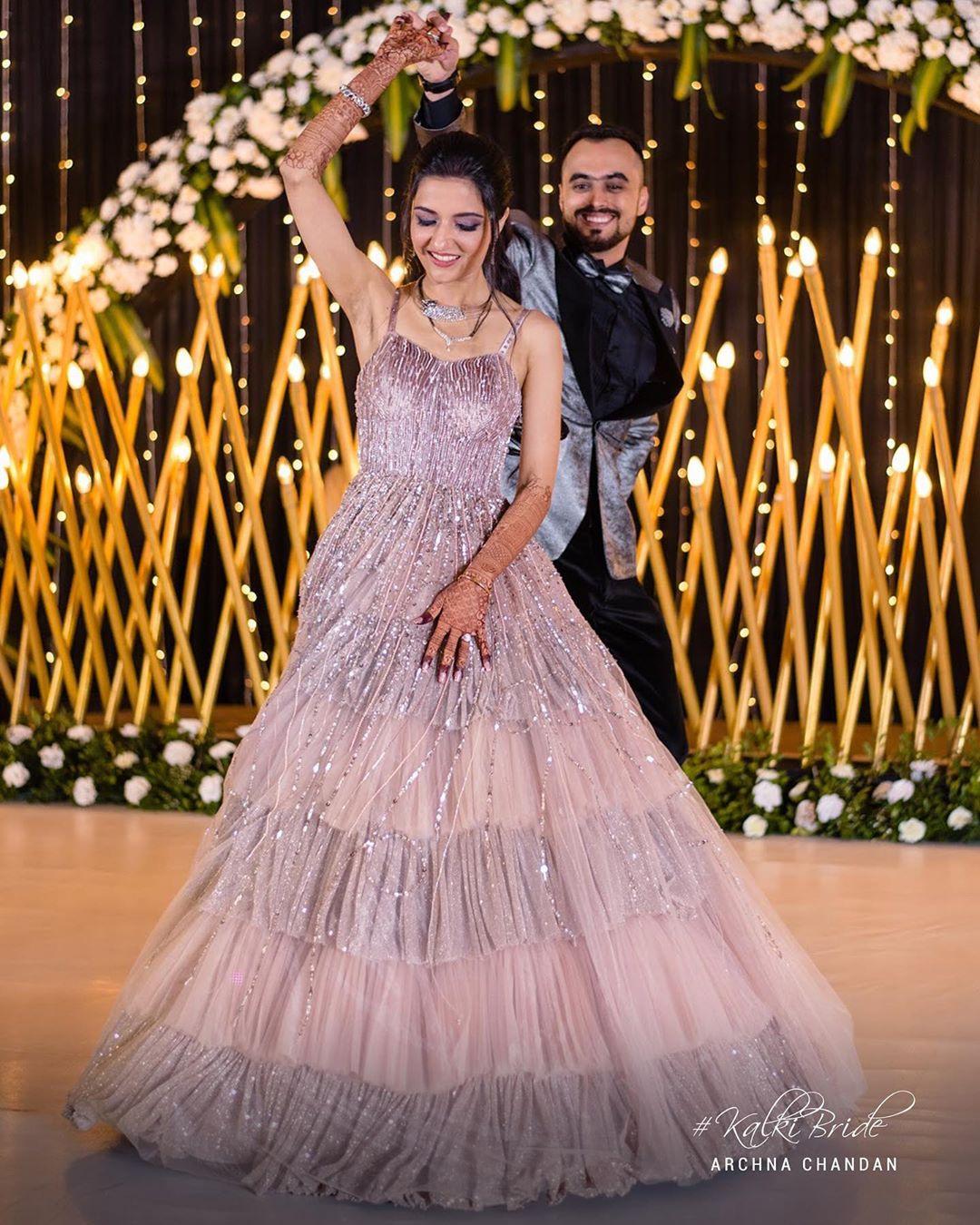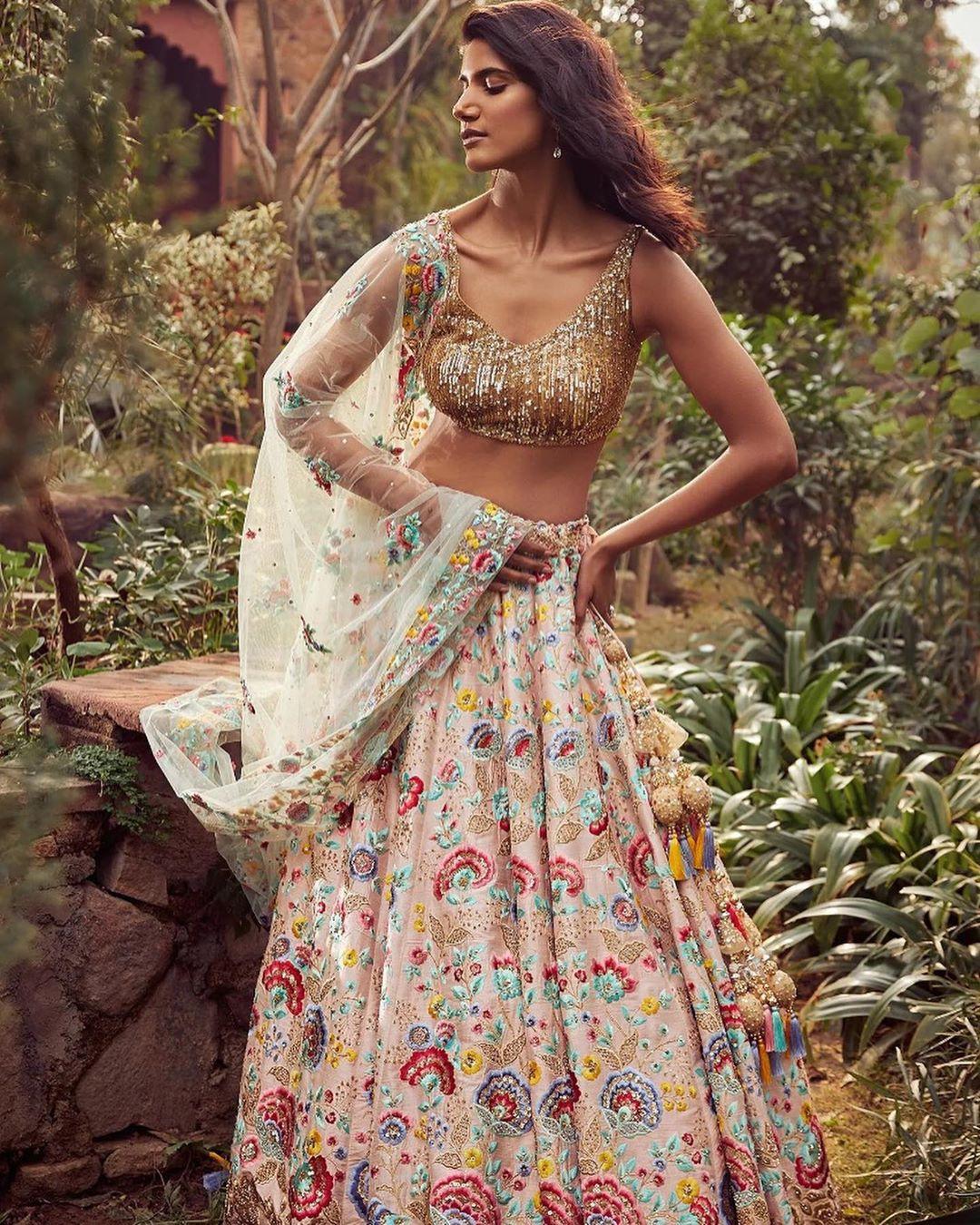 Image Courtesy: Aza Fashion
Wedding Ceremony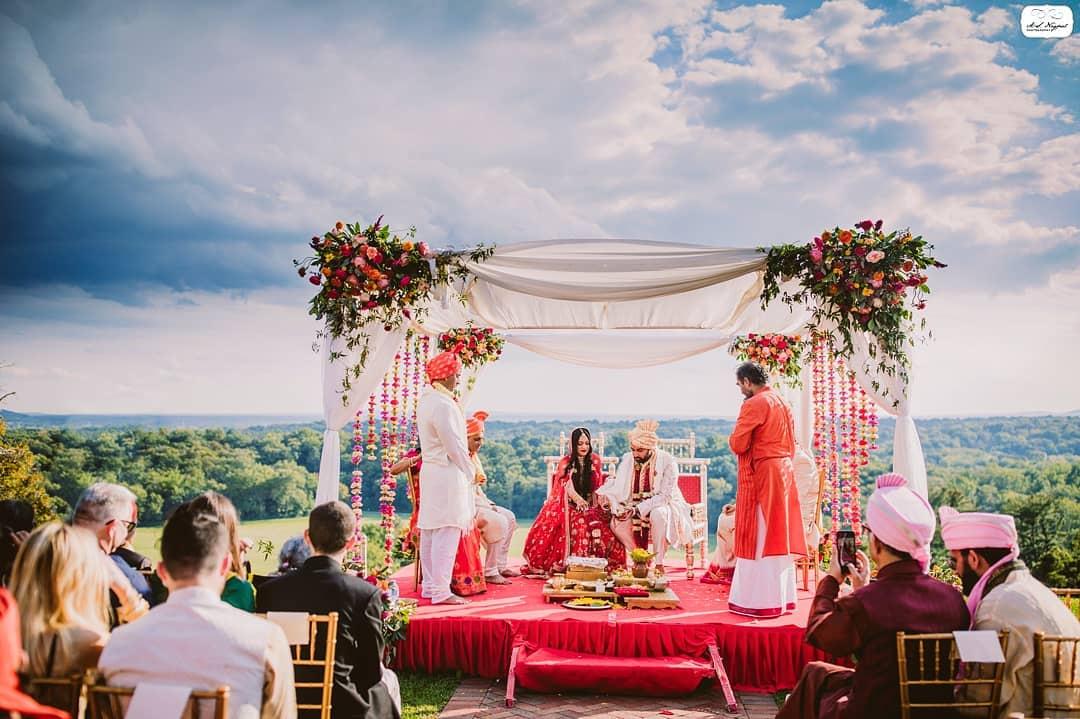 Image Courtesy: AS Nagpal Photography
By managing to take inspiration from Pinterest while flicking through thousands of ideas and photo tiles, you're already one step closer to planning your wedding on Pinterest and making it a hit. The next step was to streamline and pick the best and delete the rest - now while that can be said in one go, it is not all that easy to execute. This is why we suggest you to not be too hung up on one idea and don't pin anything too aspirational or unrealistic, pin things that are achievable for you to recreate or that will help you describe your vision to your suppliers.
Make sure your wedding mandap/altar decor is in sync with the way you have always imagined it to be. Be it transparent tents for weddings or teepee mandaps set up outdoor - the options are many. You must make a relevant choice to avoid any disappointments.
Wedding Decor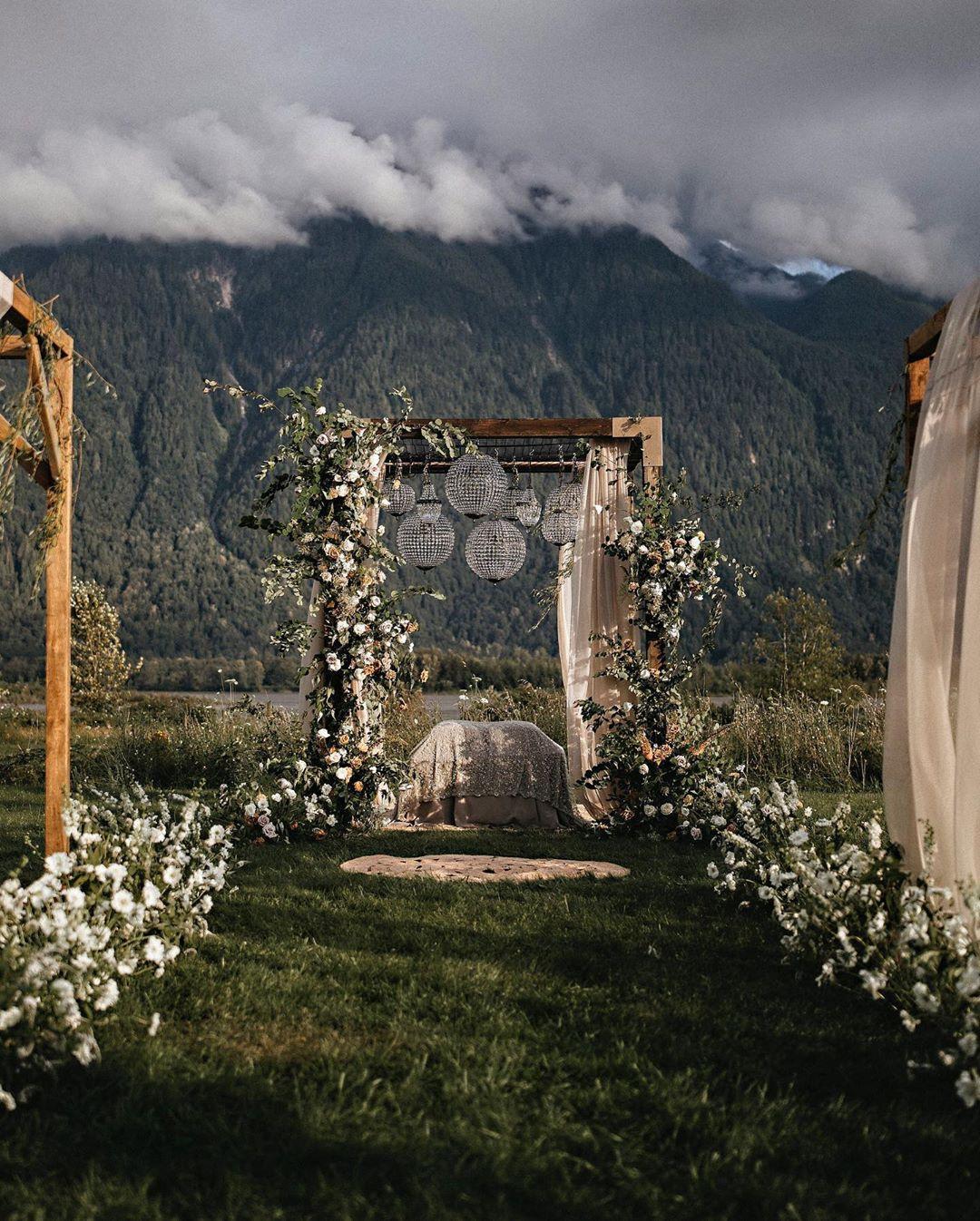 Image Courtesy: Finesse Decor Company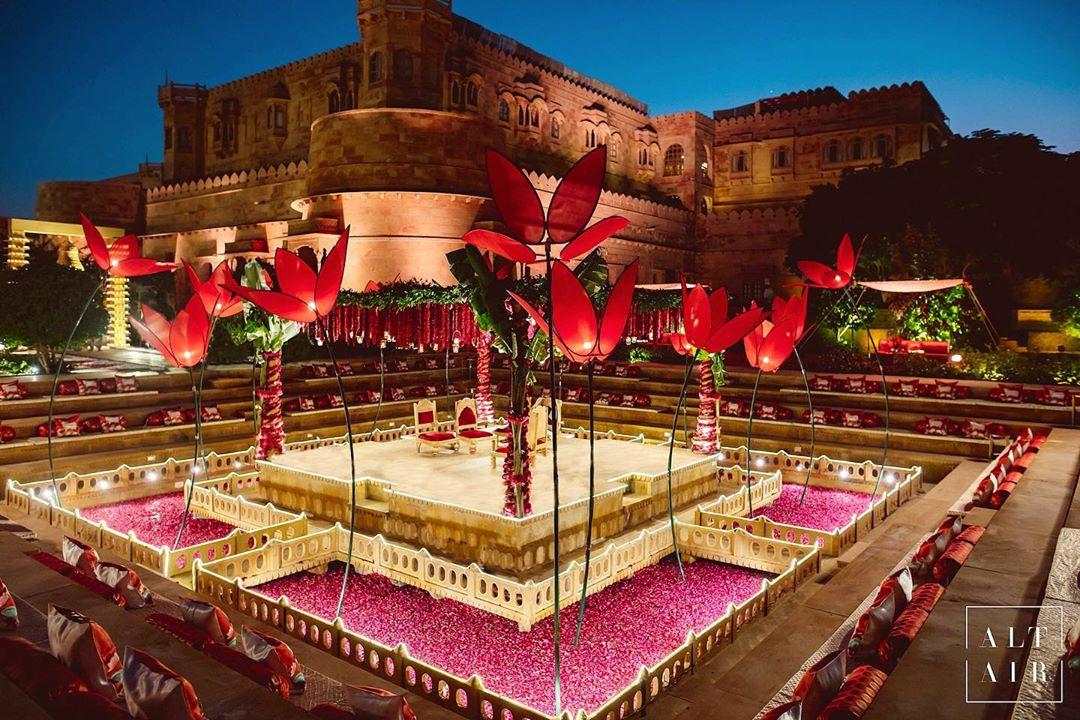 Image Courtesy: AltAir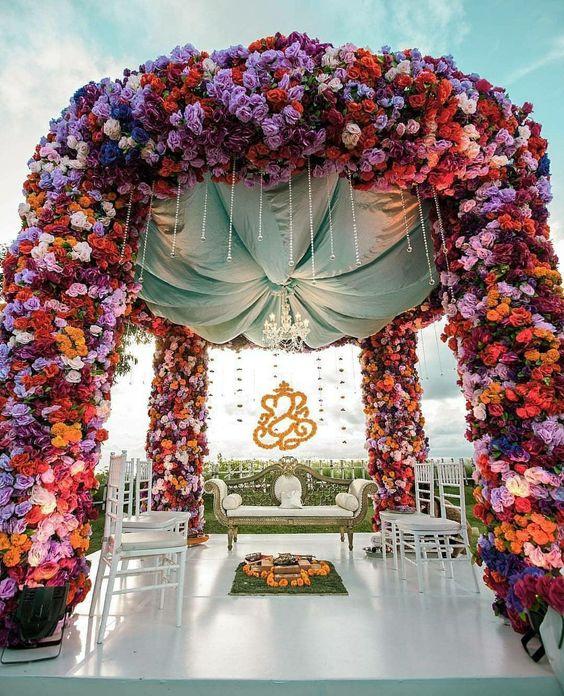 Image Courtesy: Pinterest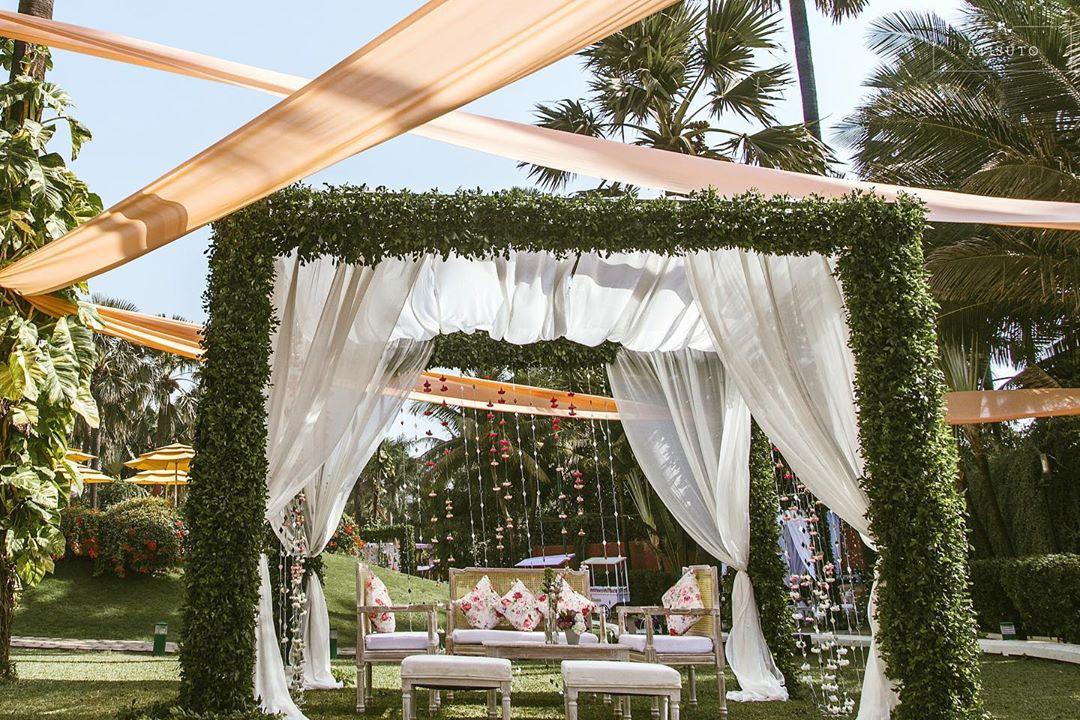 Image Courtesy: Pinterest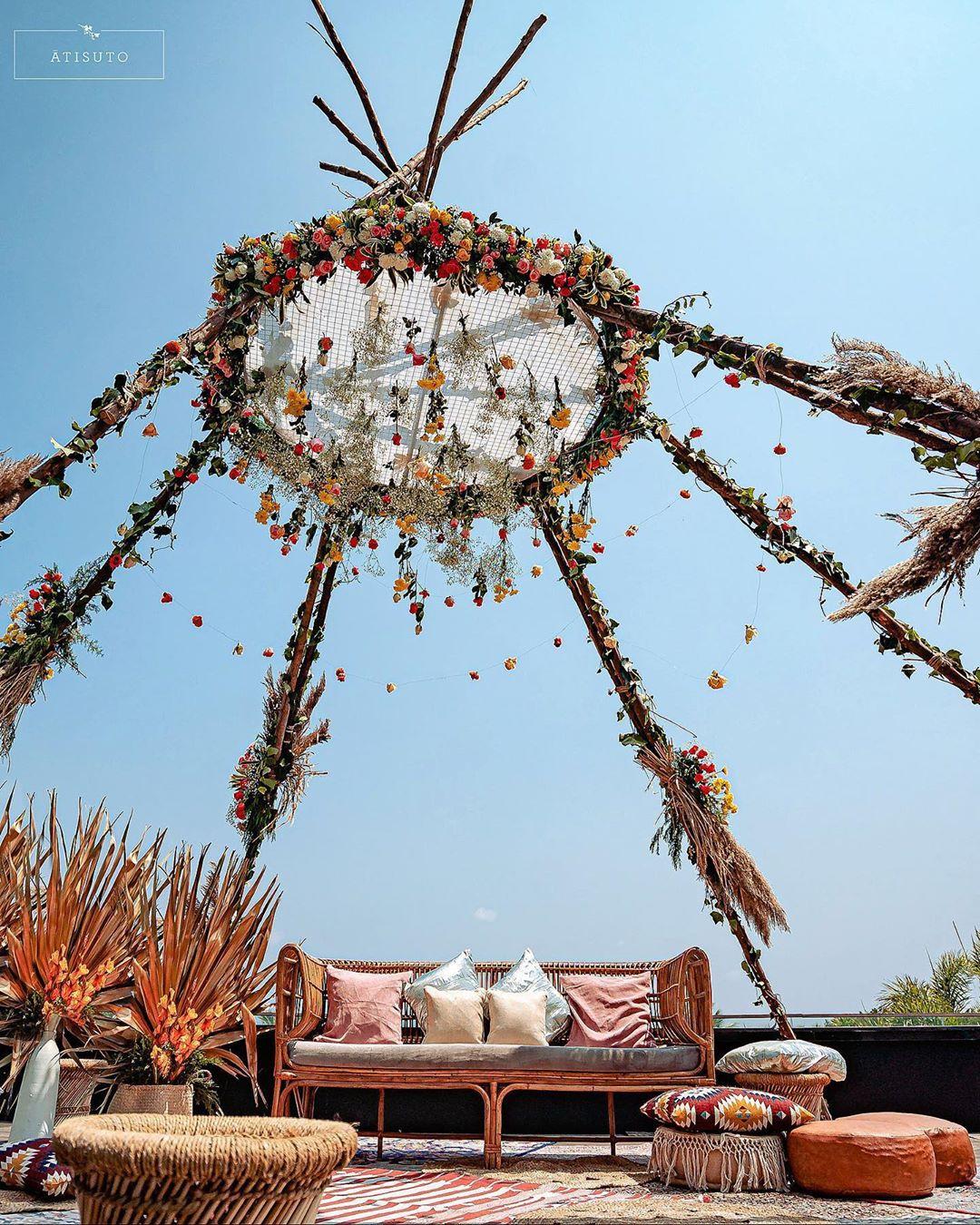 Image Courtesy: Pinterest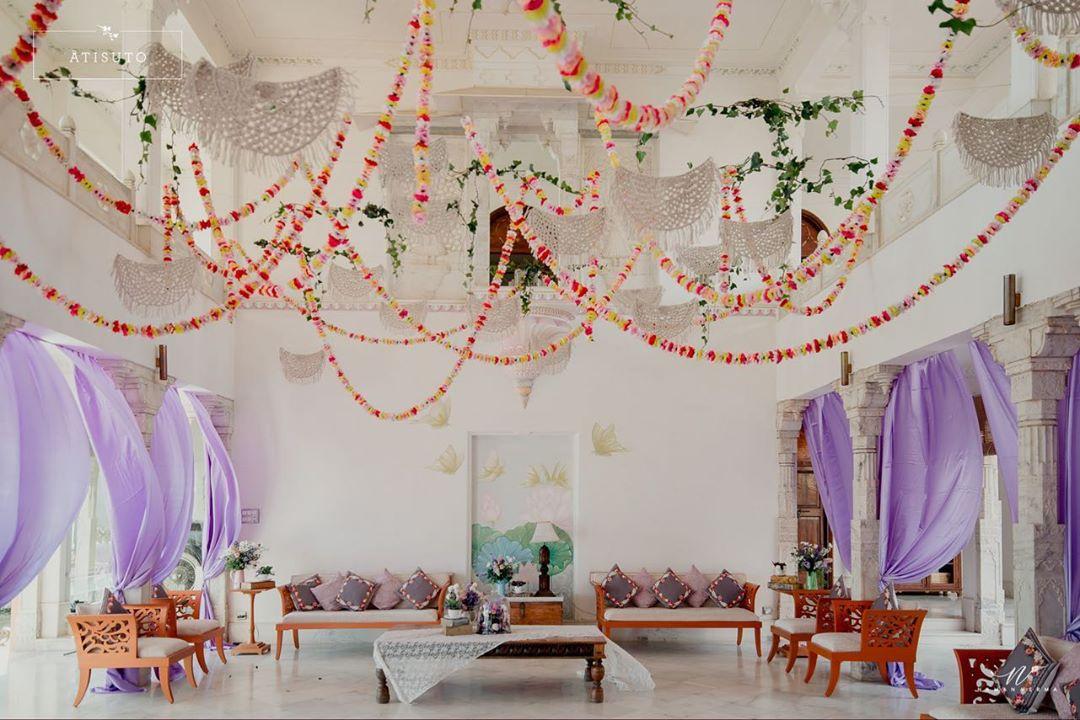 Image Courtesy: Pinterest
Wedding Outfits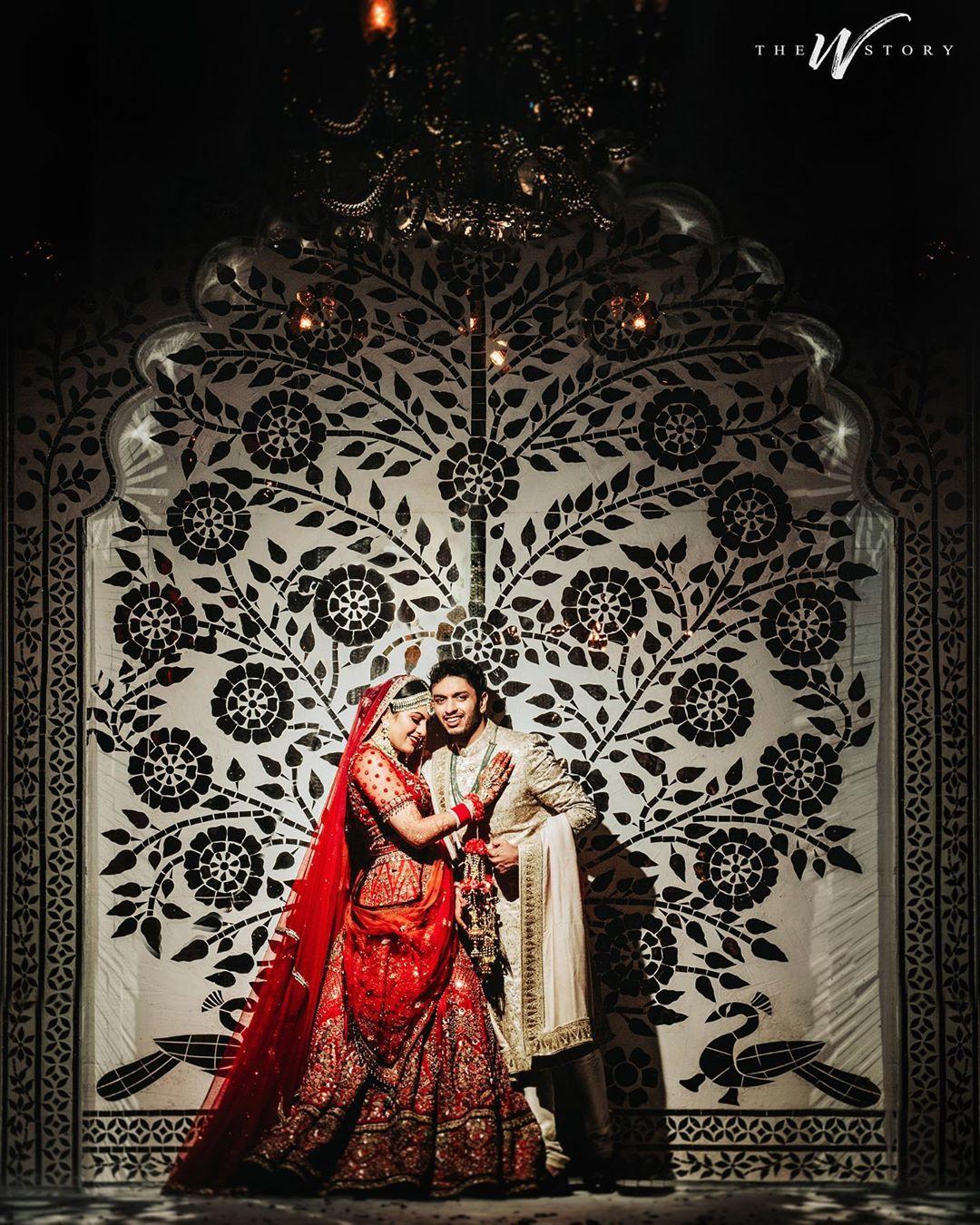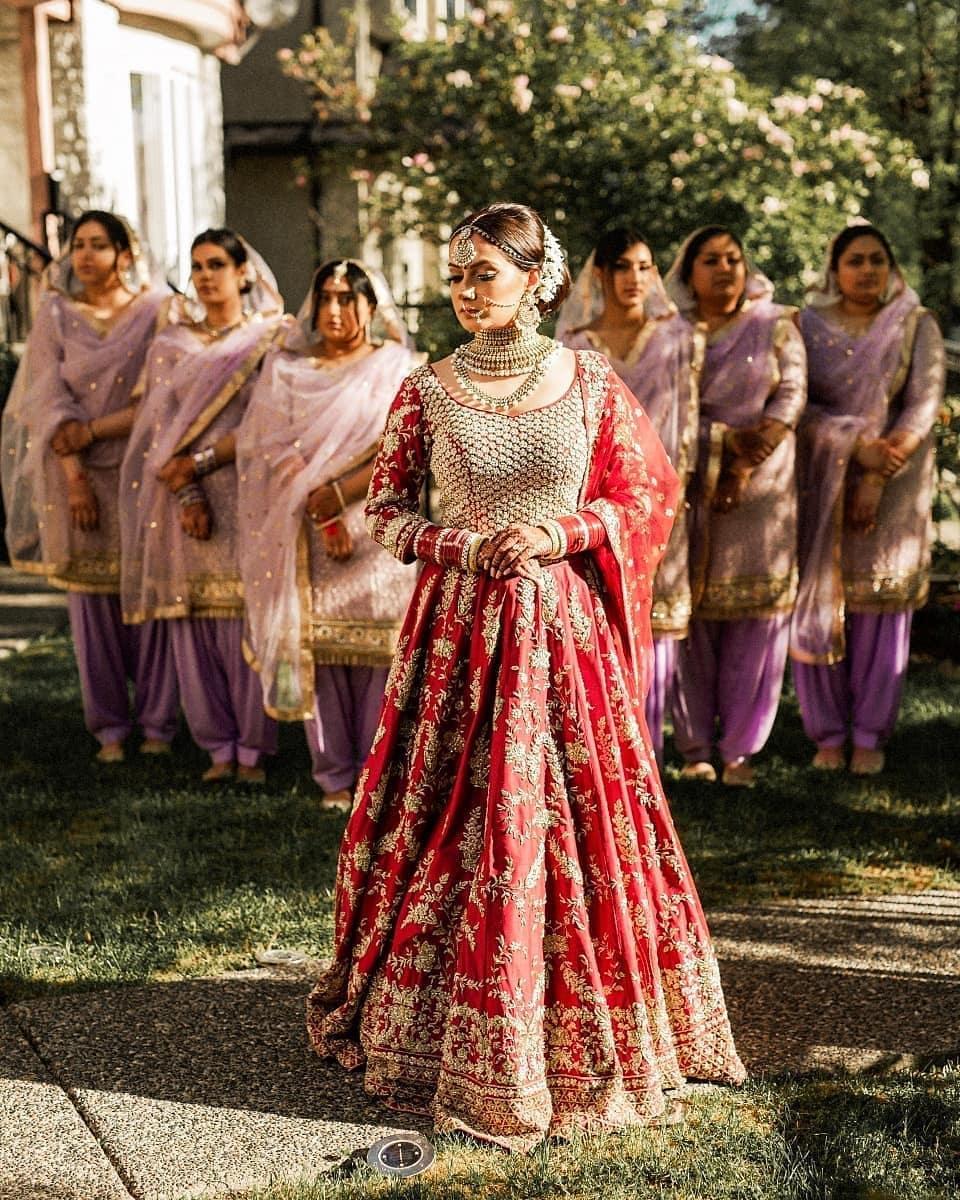 Image Courtesy: Sunny's Bridal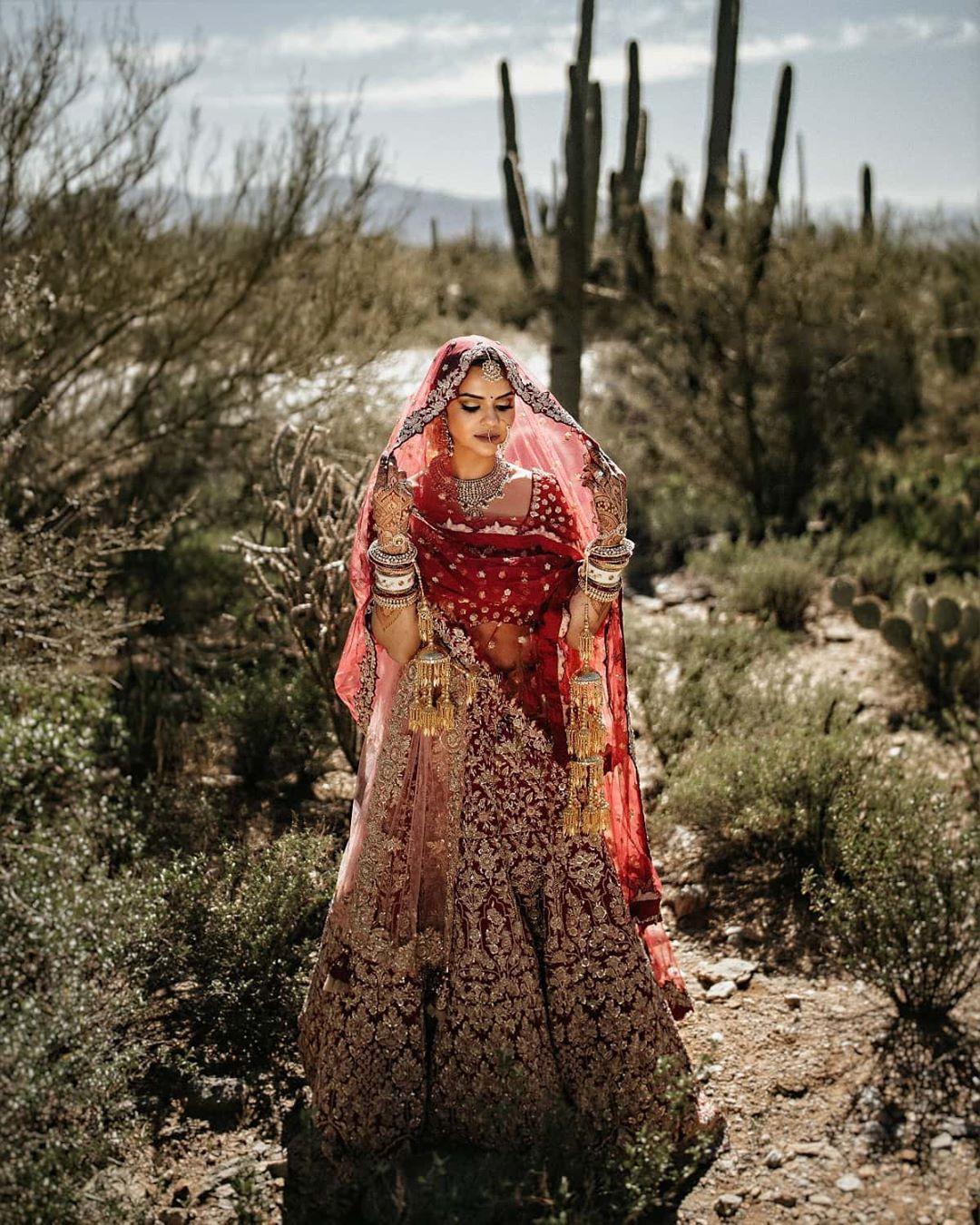 Image Courtesy: Amrit Photography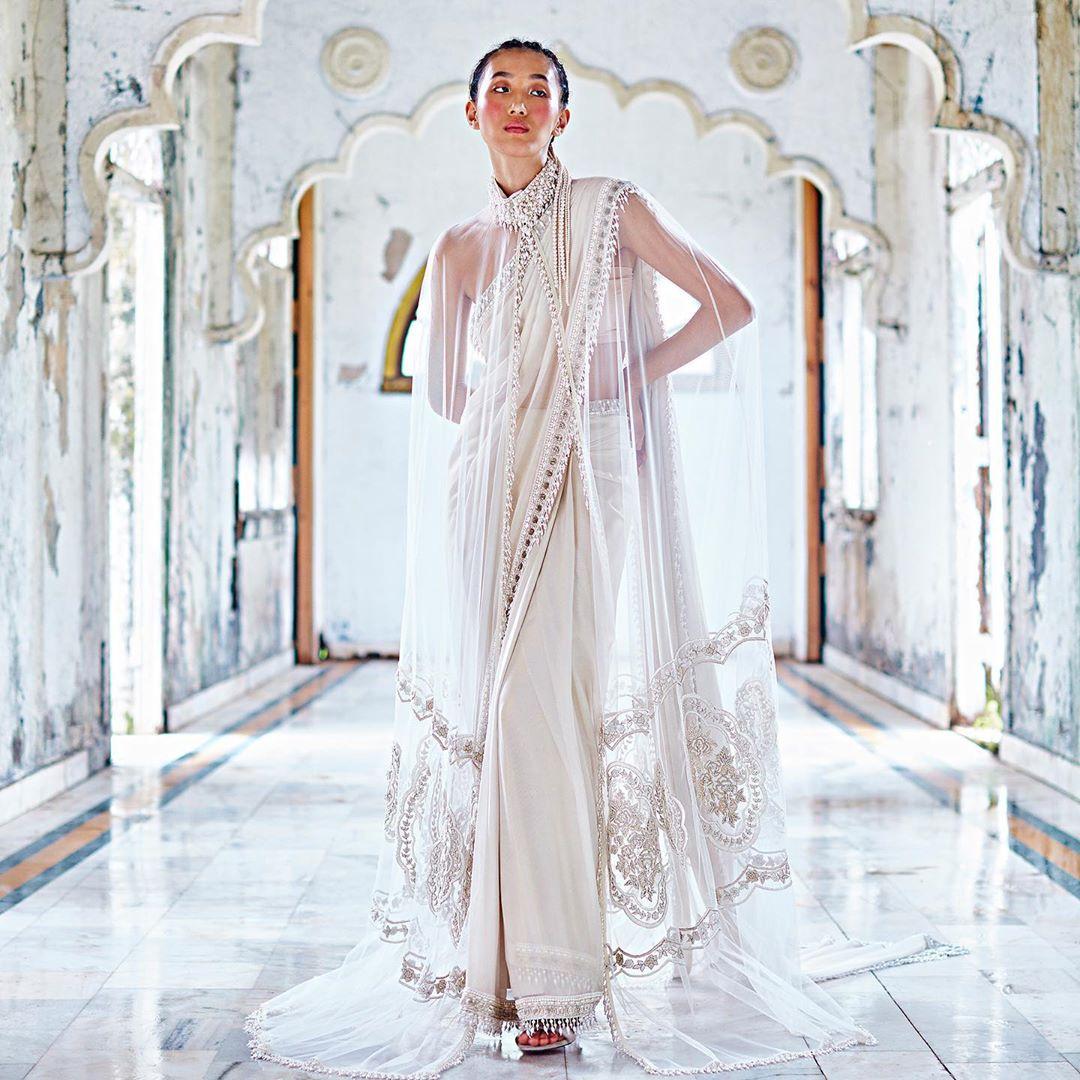 Image Courtesy: Mala & Kinnary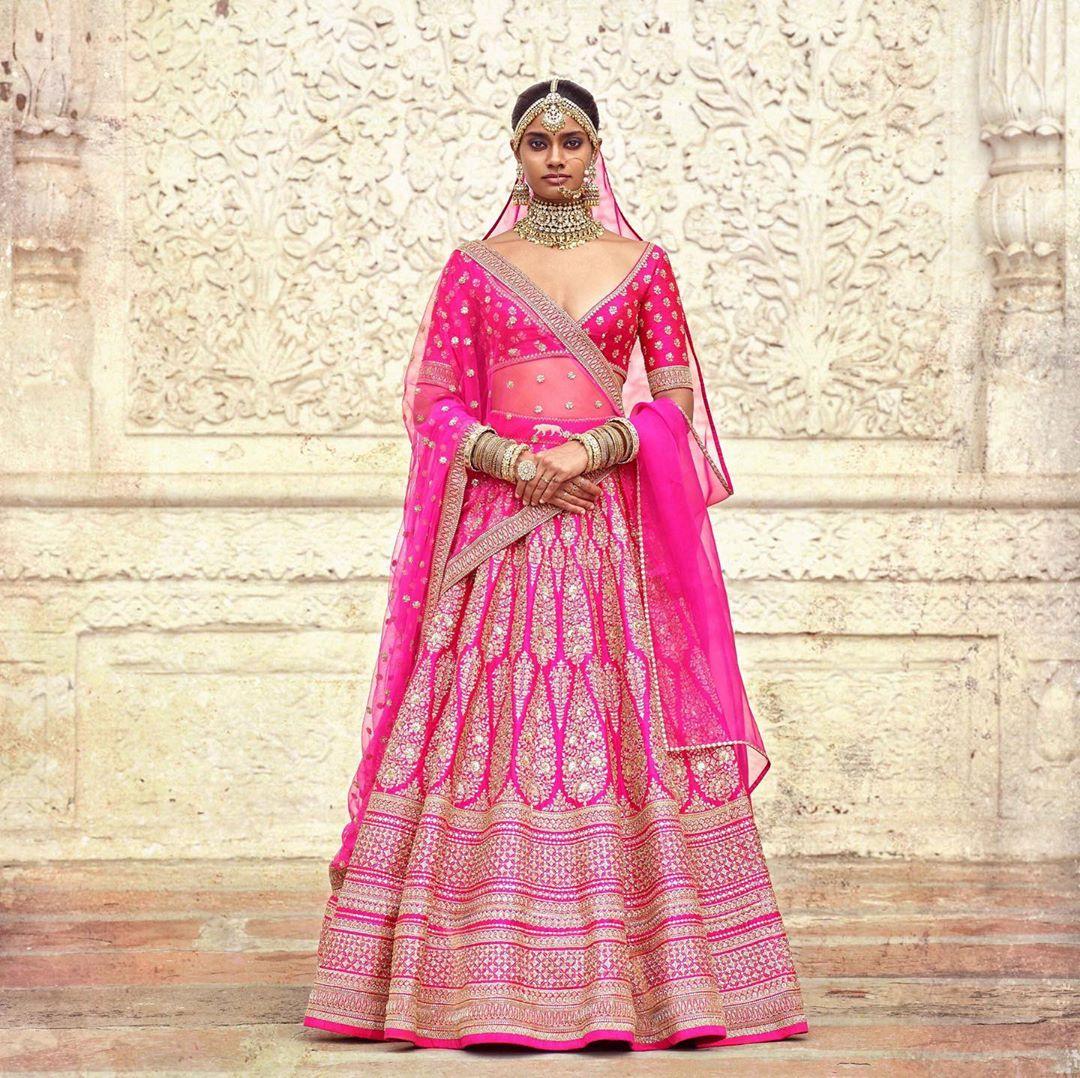 Image Courtesy: Sabyasachi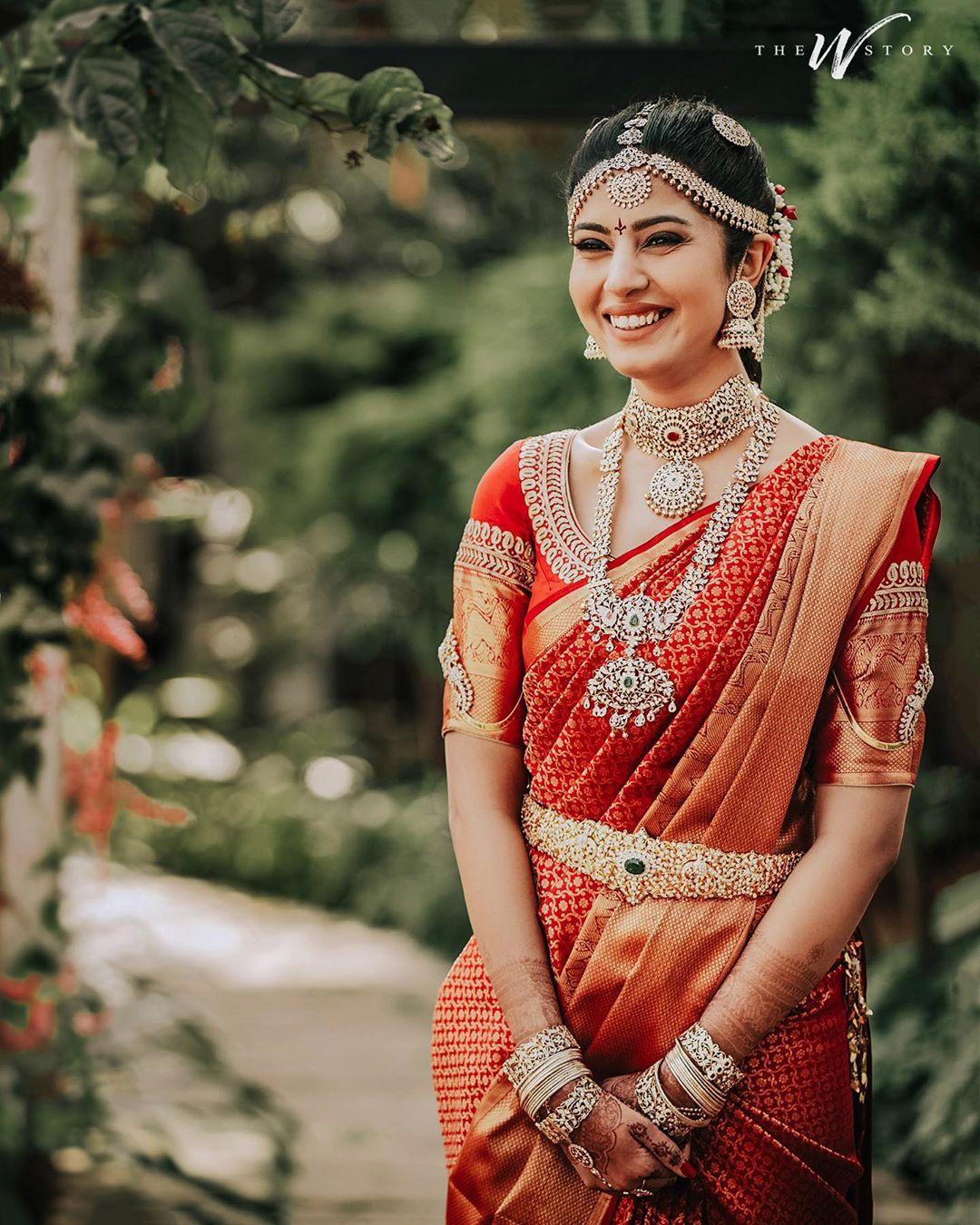 Wedding Brunch/Dinner Seating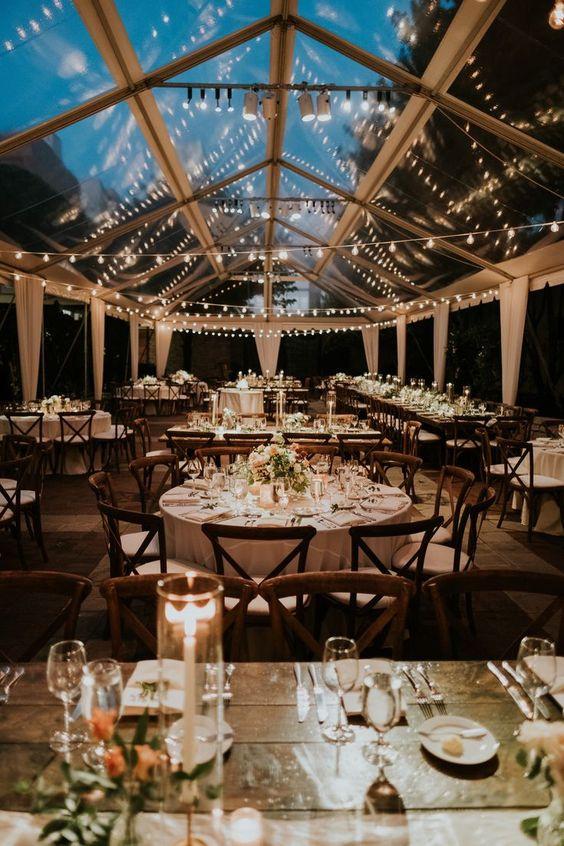 Image Courtesy: Pinterest
While each of the pre-wedding ceremonies happen with close families and friends, pre-wedding ceremony meals are often not considered to be a big deal. You can, however, plan a separate seating decor/table decor board for each of the ceremonies too. But what is a must is for you to plan a wedding dinner table setup or wedding brunch seating ideas. Some examples have been mentioned below for reference.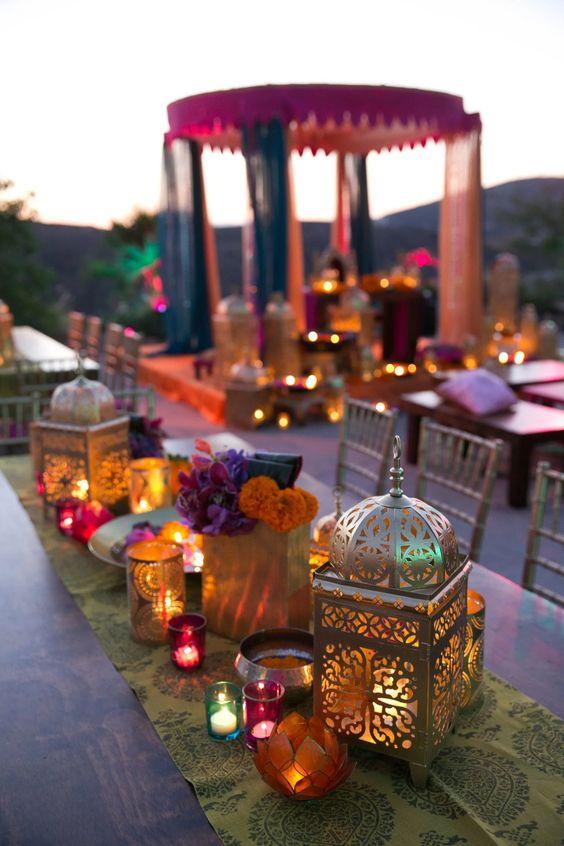 Image Courtesy: Pinterest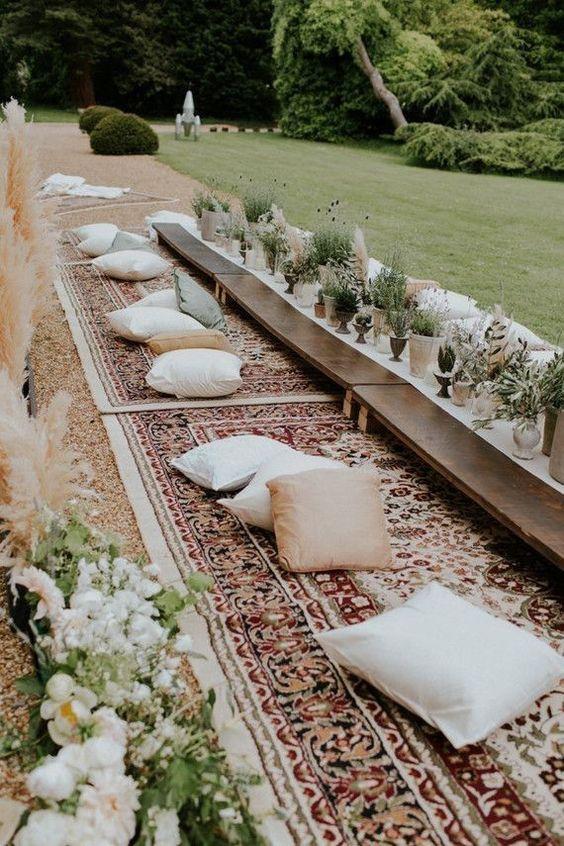 Image Courtesy: Pinterest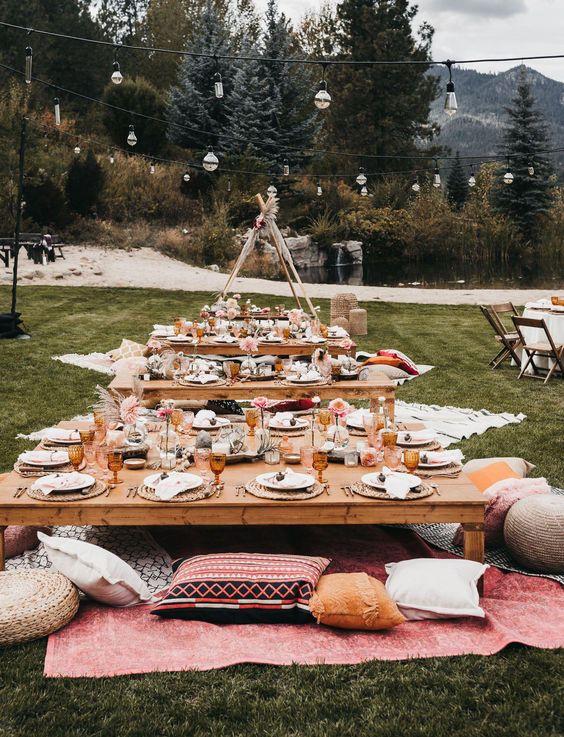 Image Courtesy: Pinterest
Wedding Cakes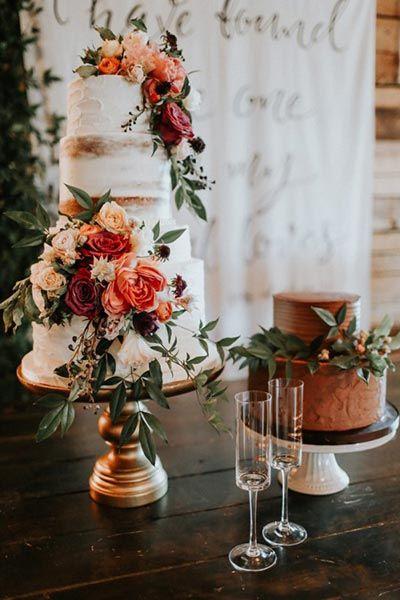 Image Courtesy: Pinterest
Latest wedding cake designs have always been trending on the internet. From tiered cakes to hanging chandelier designs wedding cakes can be personalised according to your own designs and flavours too. And one of the best places to find inspiration has got to be Pinterest. Go online and type "wedding cakes" on the search box and see the inspiration pour out on your feed for you to pick the best. You can shortlist about 20-25 and show them to your cake designer for more clarity.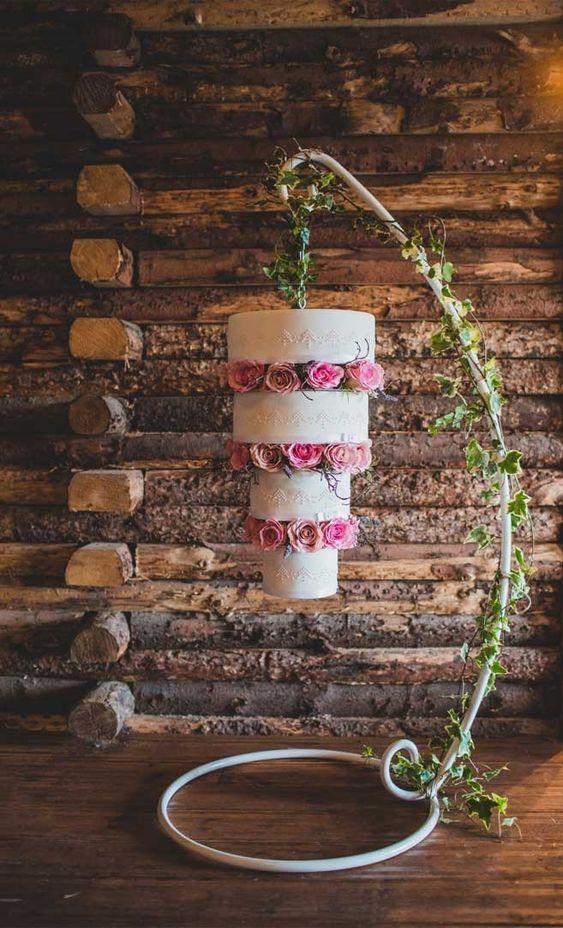 Image Courtesy: Pinterest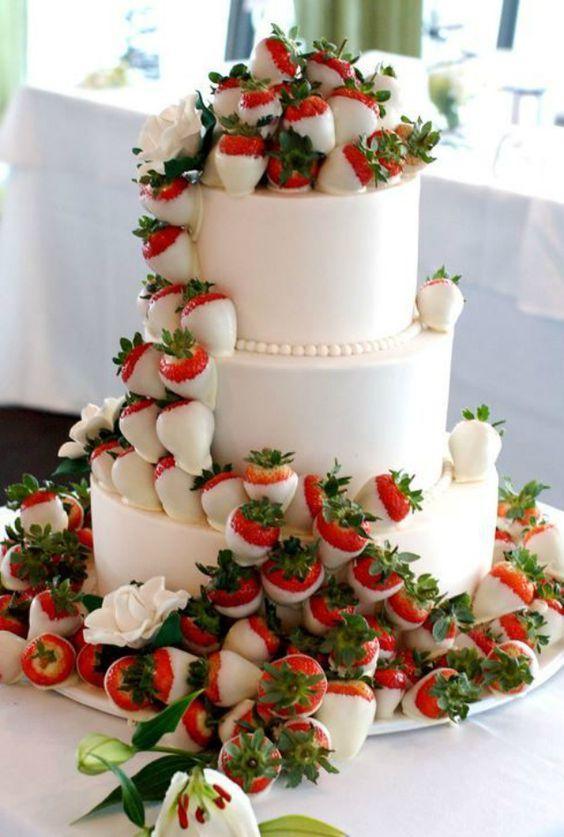 Image Courtesy: Pinterest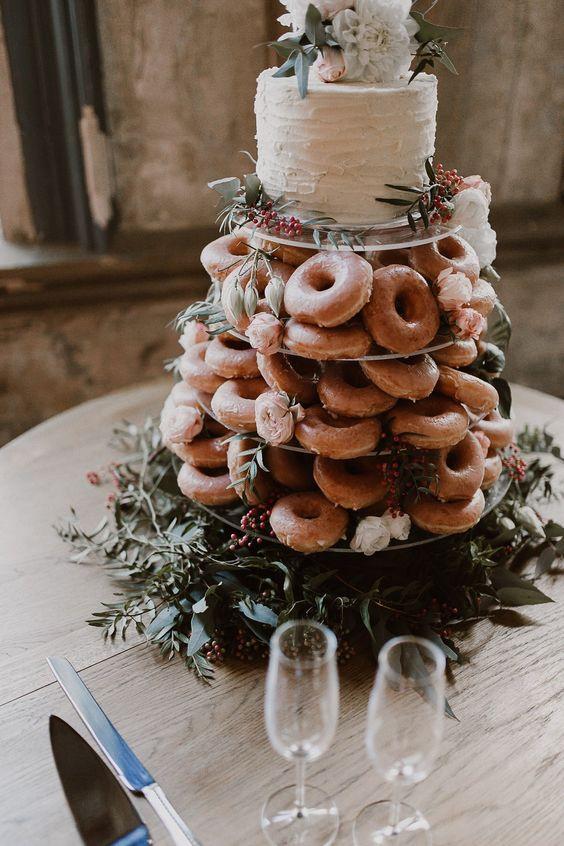 Image Courtesy: Pinterest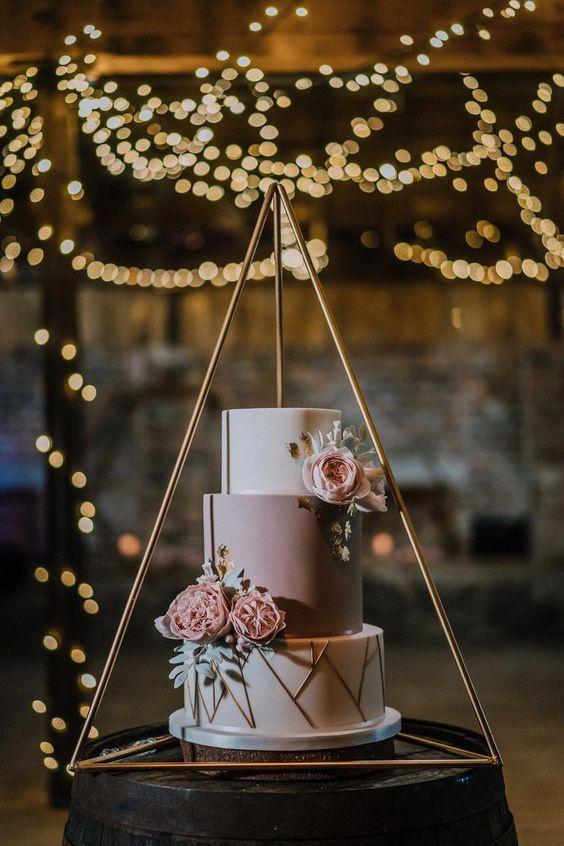 Image Courtesy: Pinterest
Delete Similar or Duplicate Pins
Deleting similar or duplicate pins are very important. Sometimes though the elements used in the wedding decor picture might be slightly different but the colour combination and other props along with placement are very similar to some others. Make sure to pick the one that fits your choices best. Once the 10-15 best images are picked for each category, you must make sure to delete the rest to avoid cluttering. Having access to too many photographs for inspiration might confuse you and confusion is to be avoided at all costs especially because the wedding planning process is already so stressful and you need to de-stress quite often to keep your sanity intact.
Keep in mind that the look and feel of your pins matter more than the itty bitty details because there might still be some things or some beyond ordinary flowers that might not be available for your wedding so you must be flexible and open to alternatives. Also, make sure to search for accurate terms to avoid getting lost in the unlimited photo tiles. You can ask your bridesmaids and family members to contribute but we suggest keep your pinned boards personal to avoid any confusion or bombarding of opinions.
You must take your Pinterest boards to the professionals to get an idea of the budget you are looking at because you might not want to splurge a lot by picking over expensive designs in a rush to make your wedding exactly like a Pinterest board. The big day is to celebrate you and your love for your Mr Perfect, so more than the appearance you must focus on the essence of the celebration and the rest will fall in place.
Keep these tips and tricks in mind to be on top of the legendary wedding planning process. Once you have your Pinterest boards in place, make sure to get in touch with the professional wedding planners to make your wedding day unforgettable.