Best Photography Ideas to Glam Up an Indian Wedding Album
Capturing the right emotion at the right time is an art that every photographer aims at. Here are some of the best photography styles used in Indian weddings to make it AW-dorable!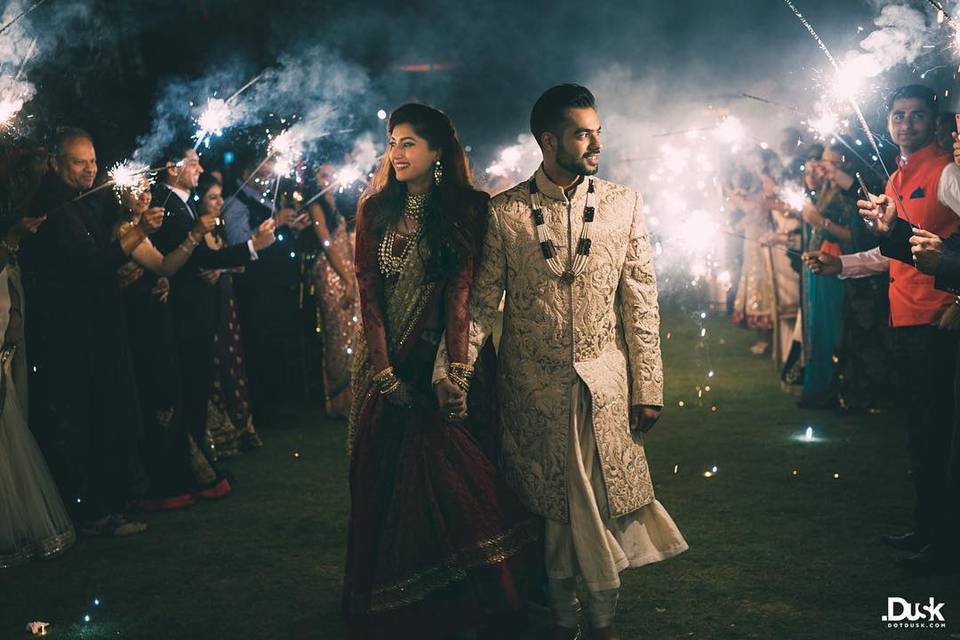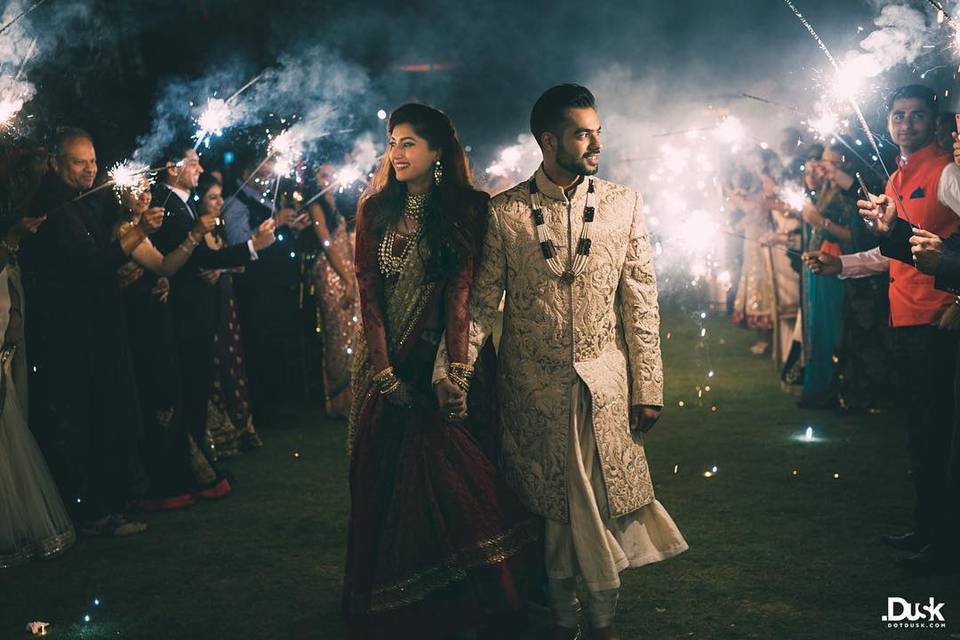 What makes a wedding photo really click? Why some of the photos are so perfect that they tell the entire story of the moment captured? Well, the answers lie in the photographer's eyes! A wedding photographer has the ability to arrest each moment and turn it into a wedding memory. Whether it's a style of candid photography, pre-arranged photoshoot or a mix of both...a lot of thought and visualisation goes into creating the perfect wedding photo. So, here we are, with some of the best photography styles that today's photographers love to use in Indian weddings.
Take a look for some inspiration!
Capturing Haldi moments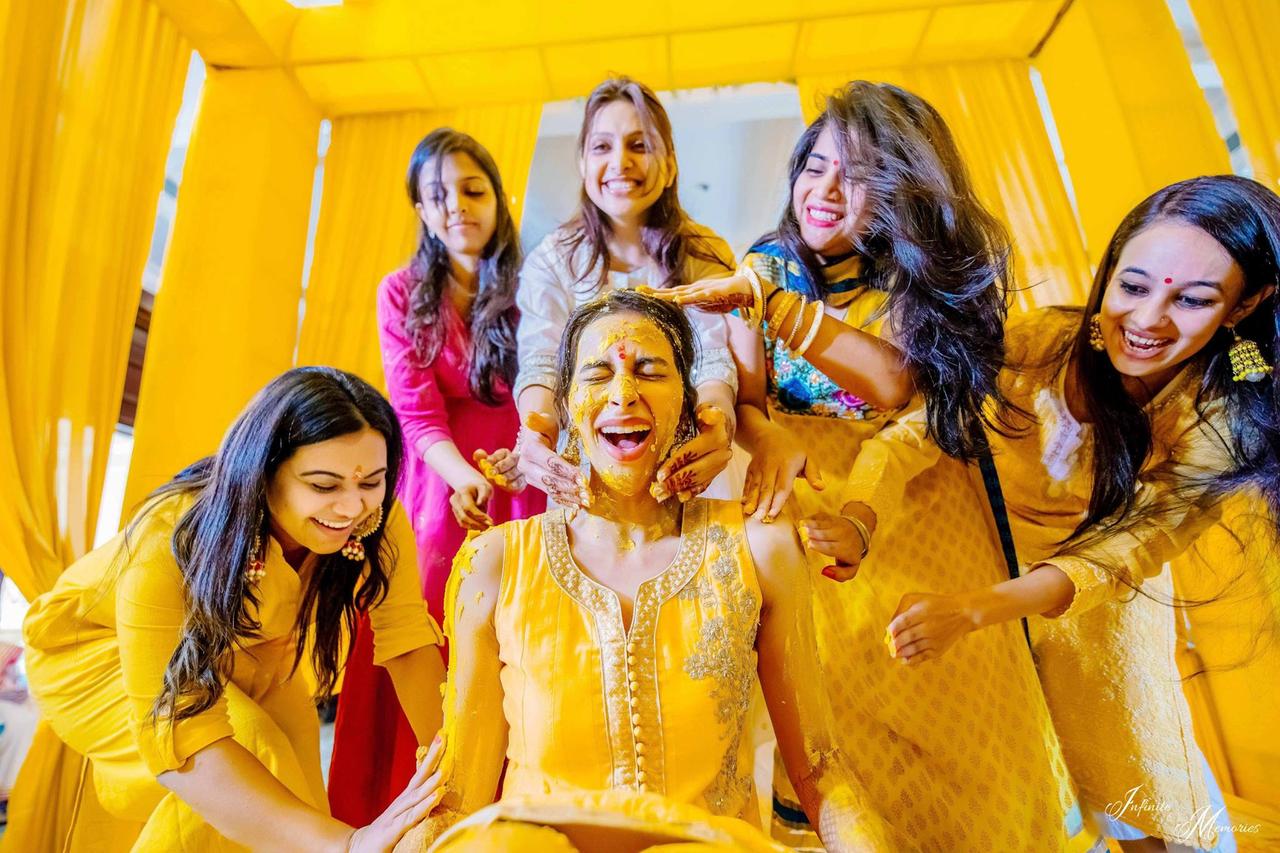 Some of the most popular wedding shots are those of the fun wedding rituals and customs. An honest trick to acquiring the best photography is to get genuine moments on camera. The Haldi function is one such opportunity where everyone just let's go and fun takes over! And with the right kind of outfits and wedding background, you can achieve the most stunning pictures!
Bridal jewellery shots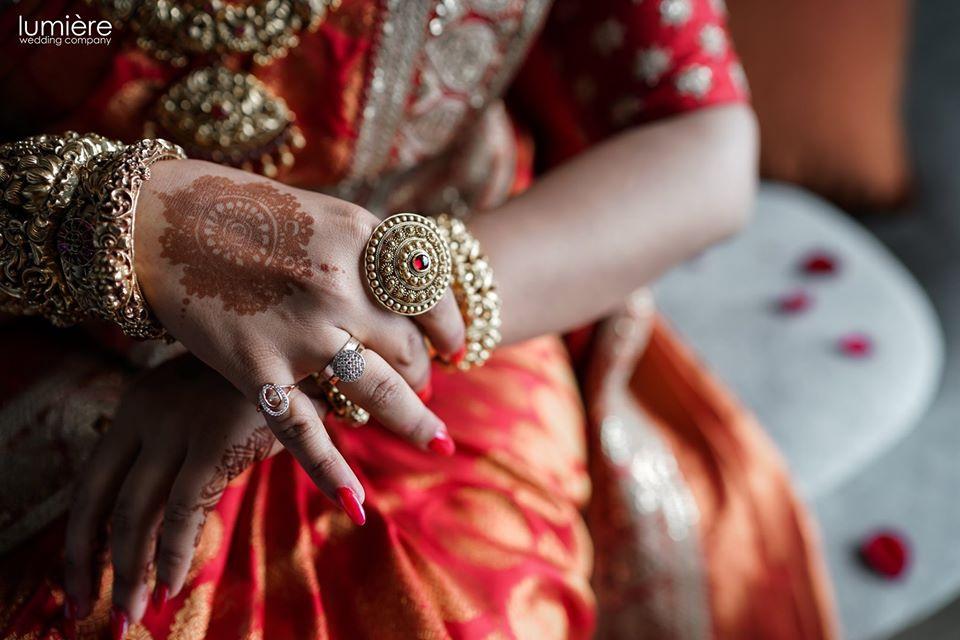 Beautiful bridal jewellery is yet another key ingredient for best photography results in an Indian wedding. Closeup shots of the bride's sparkling ornaments make a spectacular subject giving a detailed insight into the particular wedding tradition. Intricate Temple jewellery, gold adornments, pearl sets or artificial jewellery- every wedding album's beauty is heightened by these gorgeous jewellery pictures.
Mehndi art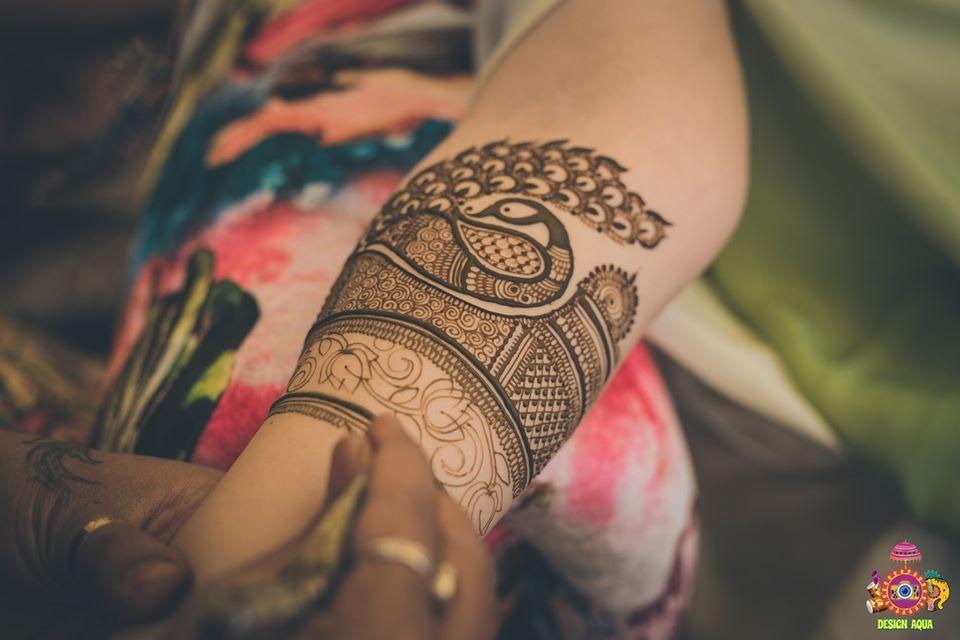 Don't you just love looking at the spectacular Mehndi art photos over and over? The exquisite designs on a bride and her bridesmaid's hands and feet are one of the wedding photographer's favourite shots. Therefore some of the best photography styles of an Indian wedding, invariably involve shots of Mehndi designs.
Abstract photography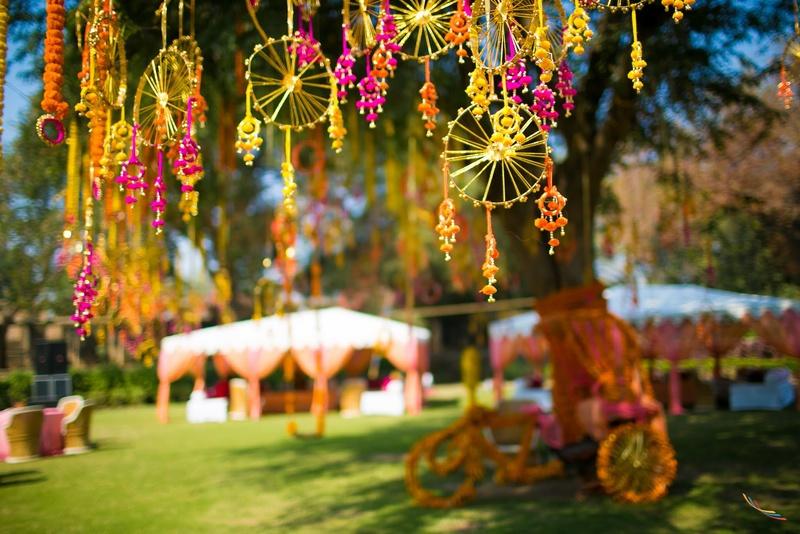 Image Courtesy: Vintage Nutters
One of the best photography styles that wedding photographers often use is the abstract form. Carefully arranged props or ritual objects are captured in such a way that it tells a story about the occasion without actually showing direct pictures. Colourful sunglasses, boa, floral tiaras and beer pong table- all these in one frame and you know there's a pool party in town!
Family portrait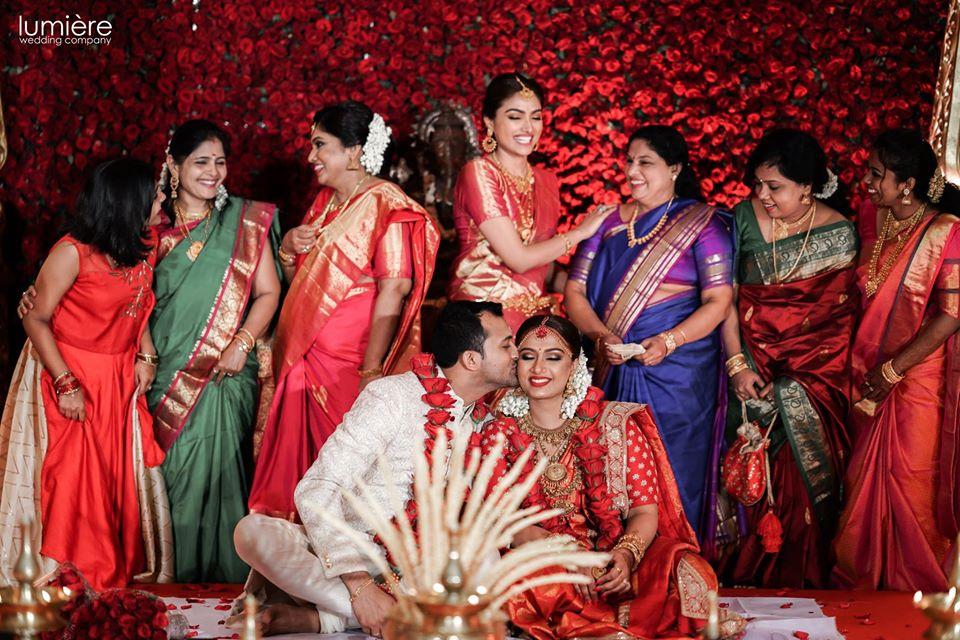 However cliche it may sound, but no wedding album is ever complete without the big happy family portrait! The happy smiles, the two families becoming one, the genuine expressions- they all naturally make ingredients for the best photography style. From the newly married couple to the brothers, sisters and parents...it all just fits as beautiful portrait. Choosing the right wedding background to go with the outfits would make this family photo look more alive!
Bridesmaids quirks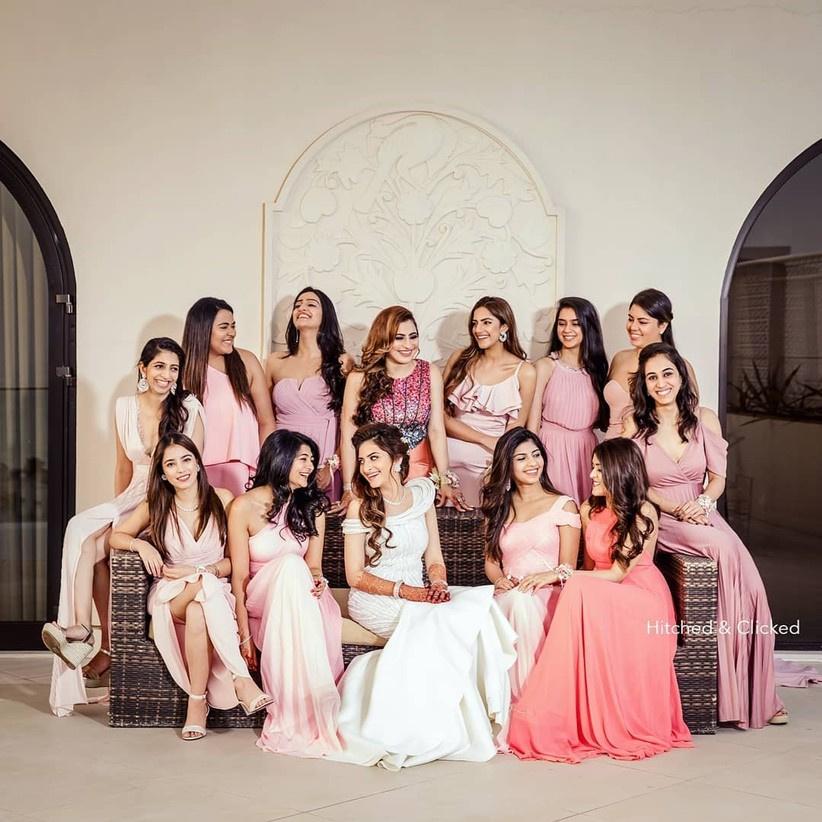 Where there is a beautiful bride, there are pretty bridesmaids! Some of the most popular best photography shots are those of the bridesmaids having a playful time with the bride. The coordinated bridesmaids' outfits, the quirky poses and the natural emotions- every photo of the bride with her squad gleams with cheerfulness and vibrancy. No wonder these photographs add a dose of glamour to the wedding album!
Candid dancing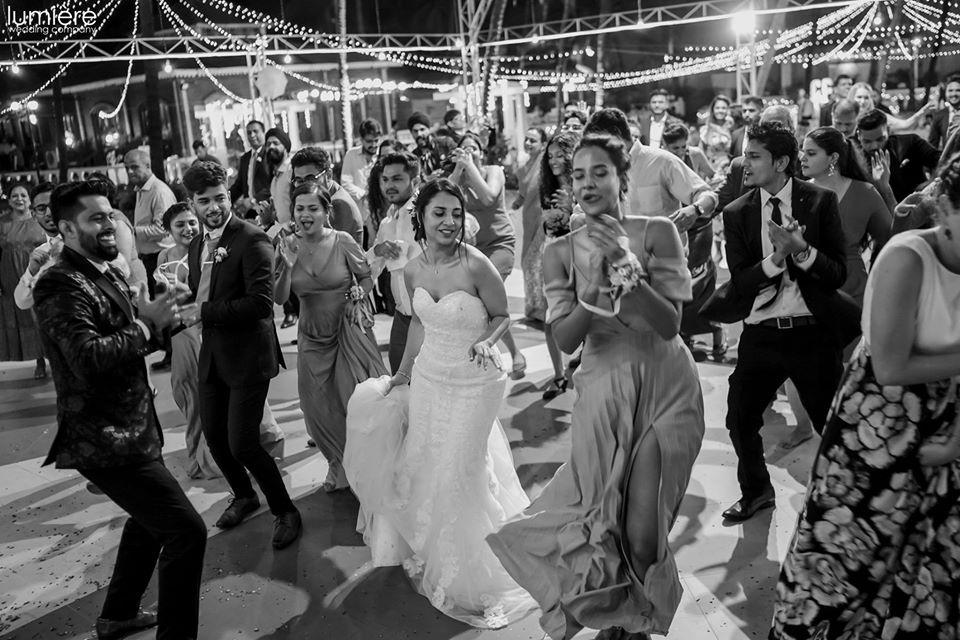 How can you not have those "dance till you drop" shots in your wedding photo album? The secret to best photography is getting hold of that exact moment that depicts the true emotion. Bride dancing candidly on her Sangeet night after all the rehearsed and choreographed steps are done with- now that's what makes a great picture. Candid photography is all about making the moment alive!
Groom's entry shot
The groom's entry signifies one of the most remarkable wedding moments. That's the reason why it comes with such grand celebratory aura. All the more reason to make it an epic wedding album photo, isn't it?
Intimate pre-wedding shots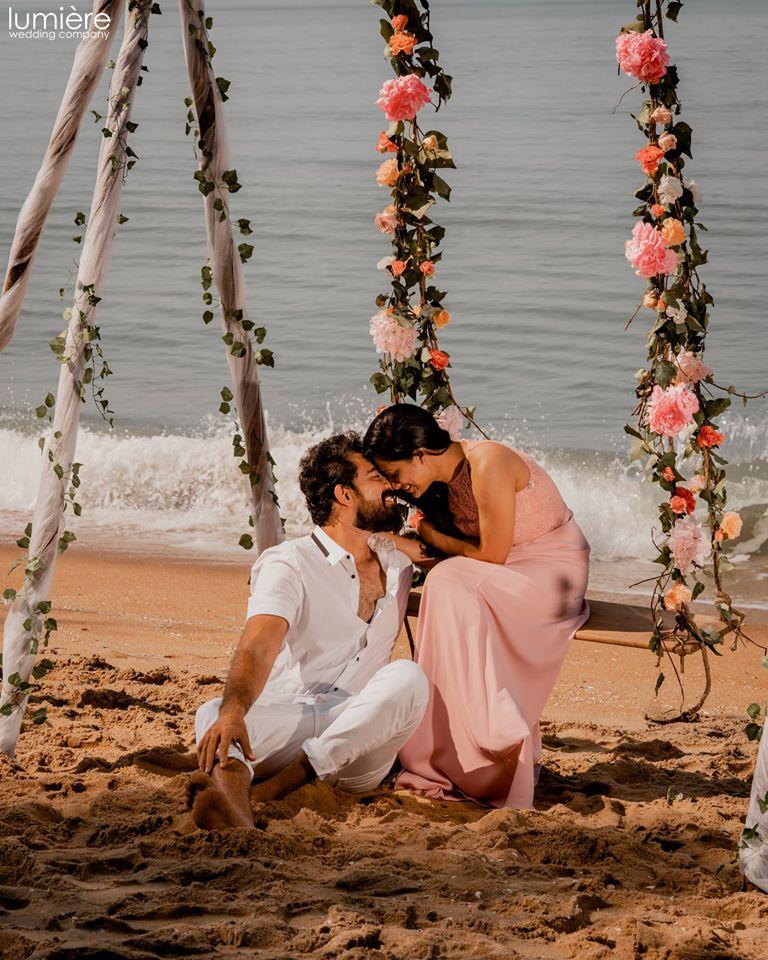 Posed that looks candid! That's one major element of best photography styles. While shooting for pre-wedding photos, making the couple look at each other's eyes, smile, talk and laugh candidly is an art that every photographer needs to master. Especially when they're aware of the camera's presence. That's why some couple photos look exceedingly gorgeous because of their perfect "candid-posing"!
One of the topmost wedding photographers in India Weddingnama says, "People make memories...We capture them...We shoot love stories wherever we go"- That's exactly what makes a great photo. Now that you've seen some of the best photography styles of an Indian wedding, you know why they look so perfect! Take some inspiration from these captures and try them out on your own wedding events. However, that doesn't necessarily mean you need to fake yourself to the point of feeling uncomfortable. Just do what comes to you naturally and most importantly, be you!
Looking for wedding photographers? Take a look at our vendor's list before picking your favourite!