8 Beautiful Jewellery Pictures That Will Make Your Jaws Drop
Looking for some beautiful jewellery pictures to get inspired for your jewellery shopping this wedding season? You can take some inspiration from this article.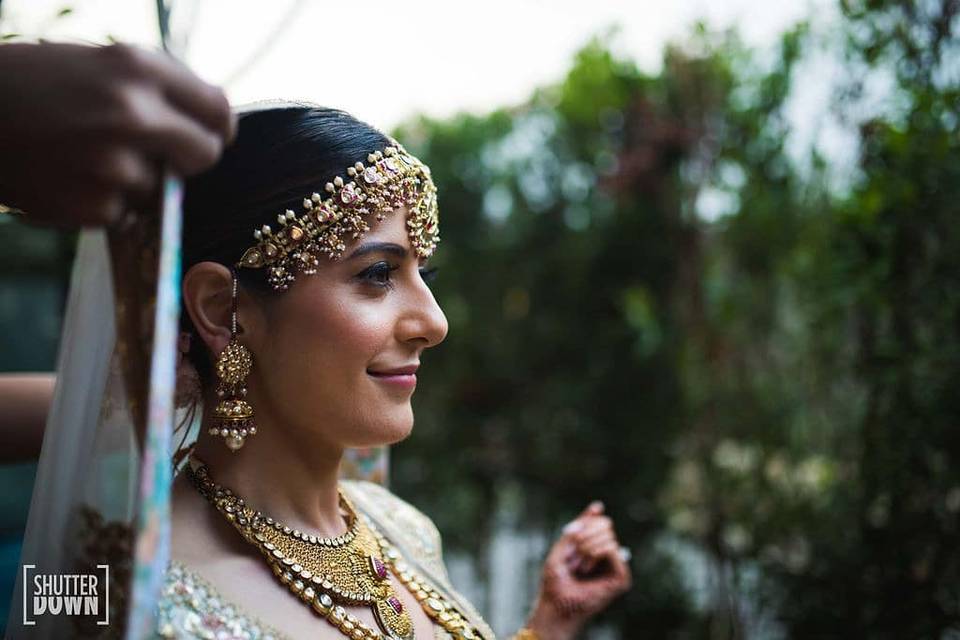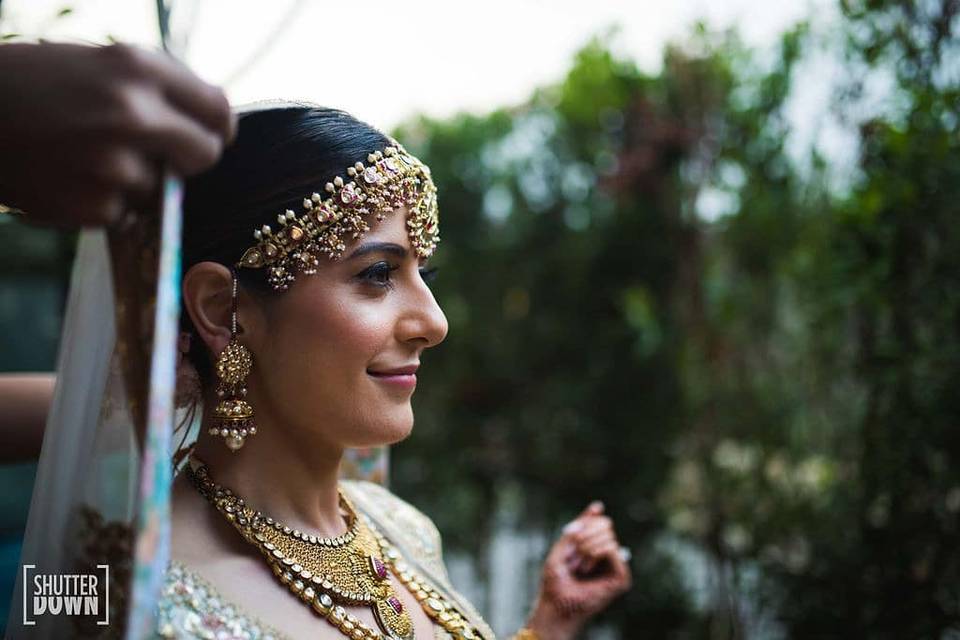 When it comes to wedding fashion, we lay a lot of emphasis on the clothes to be worn on the different wedding functions and other things like the accessories and jewellery take a back seat. However, we feel that the wedding jewellery is equally as important to make you look gorgeous at a wedding function.
There are so many options to choose from and so many different types of designing techniques for jewellery that it can be very confusing to choose the right set for you. You can either play it safe by going for something traditional and safe or you can also take inspiration from modern designs into your wedding jewellery.
Following is a list of jewellery pictures that show refreshing designs and some very unique takes on wedding jewellery.
Gold Kundan Jewellery Set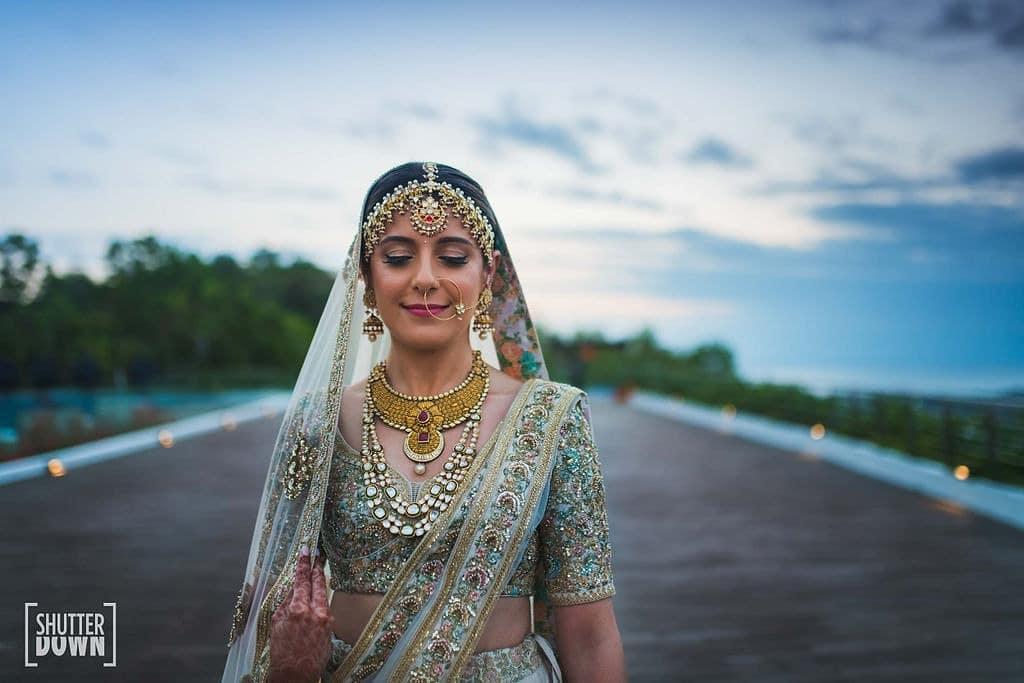 Kundan Jewellery is one of the most popular types of Jewellery styles amongst brides in Northern Indian. The use of bright precious stones on a gold frame makes from some extravagantly royal jewellery pieces that you will ever come across. In the above picture, we see the bride wearing a magnificent kundan necklace that is reminiscent of those worn by medieval queens of Rajasthan and Gujarat. The necklace, Matha Patti and the earrings compliment the heavy outfit of the bride and complete the look.
Green Pearl adorned jewellery set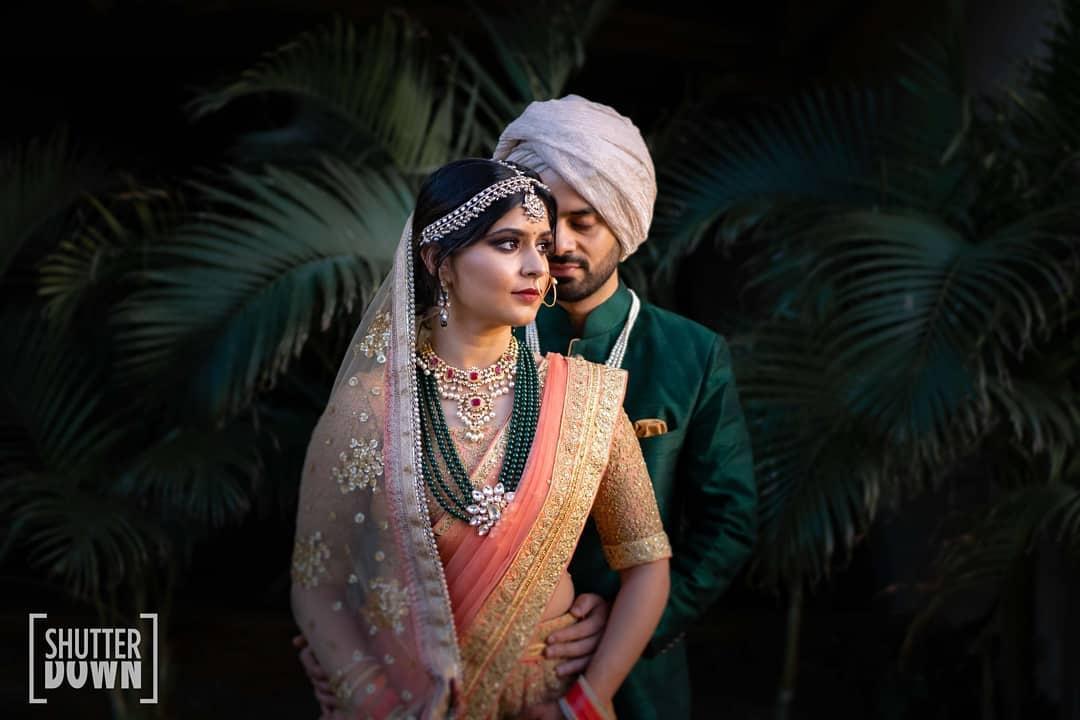 Here, we have another spectacular example of jewellery pictures with a bride wearing an elegant jewellery set which shows the beauty of pearls in jewellery sets. The necklaces, ear rings, nose ring and Matha Patti all have elements of pearl along with the use of gold, silver and other precious stones that make this jewellery set look so gorgeous.
This beautiful combination of Kundan and Rubies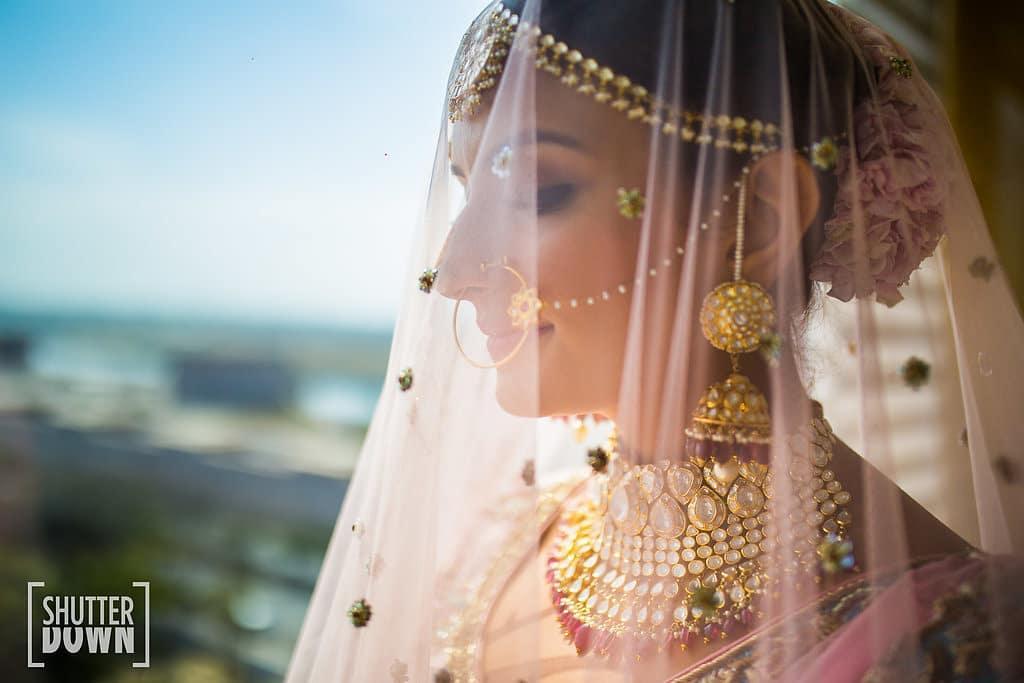 This is another example of great jewellery pictures of a bride wearing a stunning kundan jewellery set that will make a bold statement of opulence and royalty at the wedding. The bright stones used on the gold frame look stunning and the bright red rubys attached to the bottom of the necklace takes the design of the jewellery set further up a notch.
This Diamond Matha Patti with a big Emerald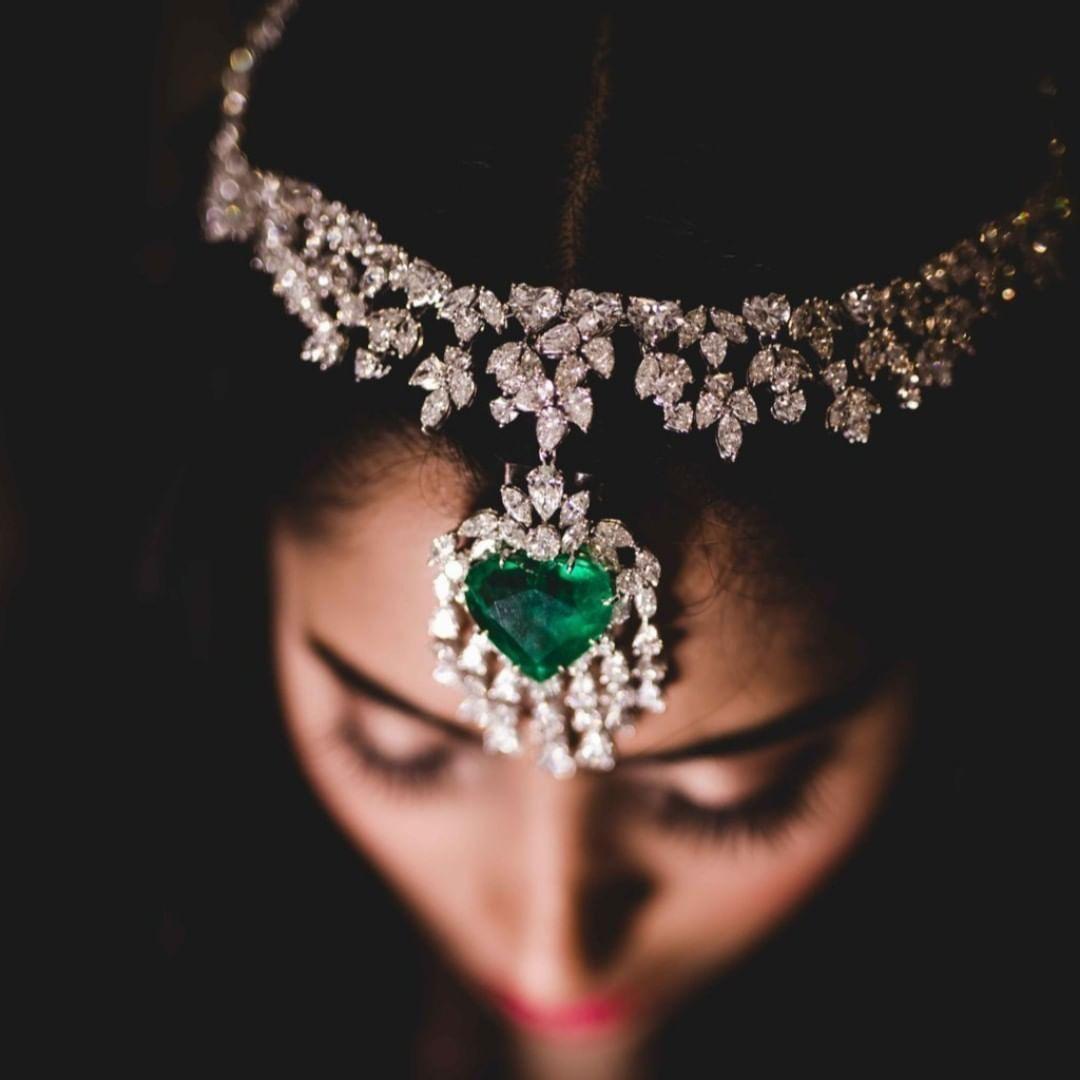 Along with the more notice-able elements like the necklace and the ear rings, jewellery pieces like the Matha Patti can also make a great difference to the bride's complete look. A stunning Matha Patti can take the overall heft of the jewellery set to new heights. In such jewellery pictures, we can see this fine Matha Patti design studded with diamonds and a big emerald stone that makes it look so regal.
This elegant diamond necklace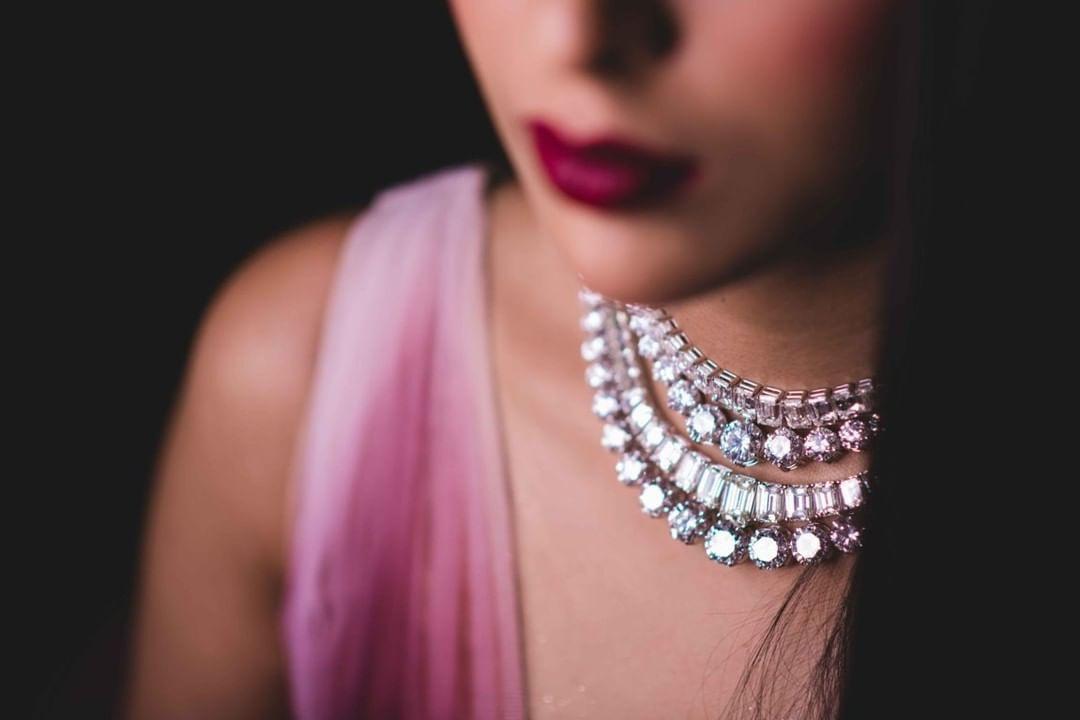 Diamonds, being popularly referred to as a girl's best friend are becoming increasingly popular with brides these days for their bridal jewellery sets. This is one of the most awe inspiring jewellery pictures as we see a fine diamond necklace that is understatedly beautiful. The diamonds provide the right amount of bling and the design is not too shouty or too in-your-face, perfect for the pre-wedding functions like the Haldi Ceremony and the Mehendi.
Stunning gold jewellery with white pearls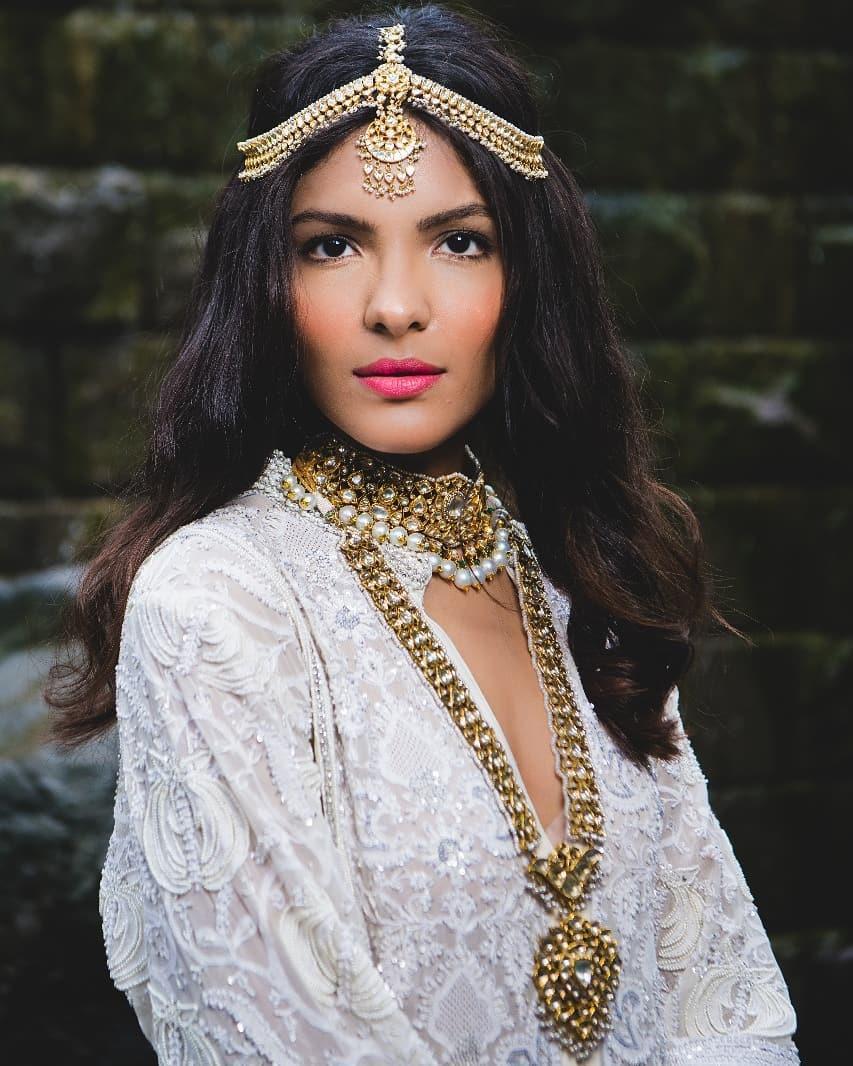 Coming to the next photograph on our list of jewellery pictures, we have this interesting jewellery set design that is quite refreshing from the traditional designs. The model is wearing a bright yellow gold jewellery set that is adorned with white pearls and other precious stones. The long necklace goes well with the deep neck of the outfit and makes for a bold fashion statement.
A splash of green for your wedding jewellery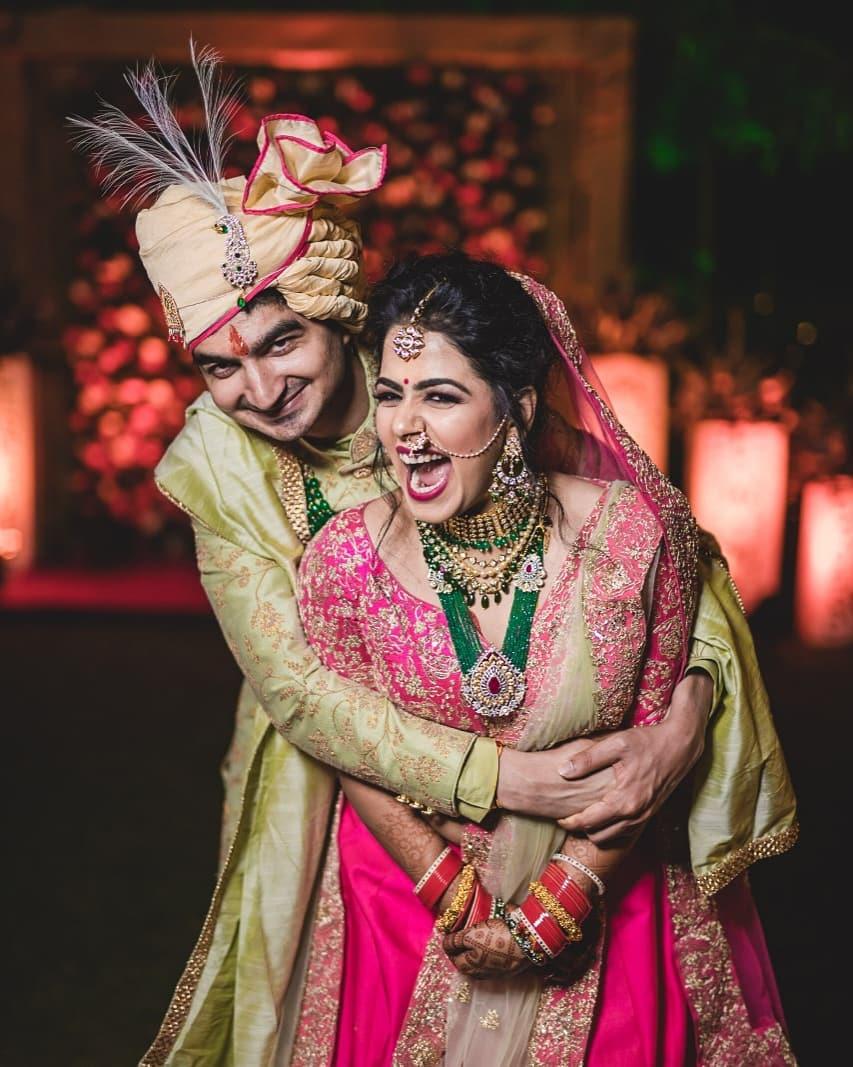 If you are someone who likes a splash of colour in their jewellery, this is an example of jewellery pictures that you can take inspiration from for your wedding day. The bride is wearing a unique jewellery set that is adorned with some interesting stones and other elements in green that provide a nice contrast with the pink outfit and makes for a unique take on wedding jewellery.
Gold pearl necklace for the groom
Although jewellery is commonly associated with women and femininity, in many Indian cultures, men from royal families have also had a great fascination with jewellery and have been wearing it for a long time in our history. So, on your wedding day, if you want to look like royalty, you can take inspiration from such jewellery pictures and wear a simple pearl necklace and compliment the bride with your jewellery.
Shopping for wedding jewellery is one of the most important interesting thing as there are so many options that you can choose from and numerous techniques for designing jewellery. We hope that this list of jewellery pictures helps you get inspired and wear the most beautiful jewellery on your wedding day.
Want to run out and get your own jewellery? Check out these bridal jewellery stores near you!