6 Different Types of Photography That Will Make Your Wedding Album Absolutely Stunning!
Photography at a wedding has become an integral element that you just cannot avoid! To get the best wedding pictures, you need to have an idea about the different types of photography to bring some variation to the wedding album.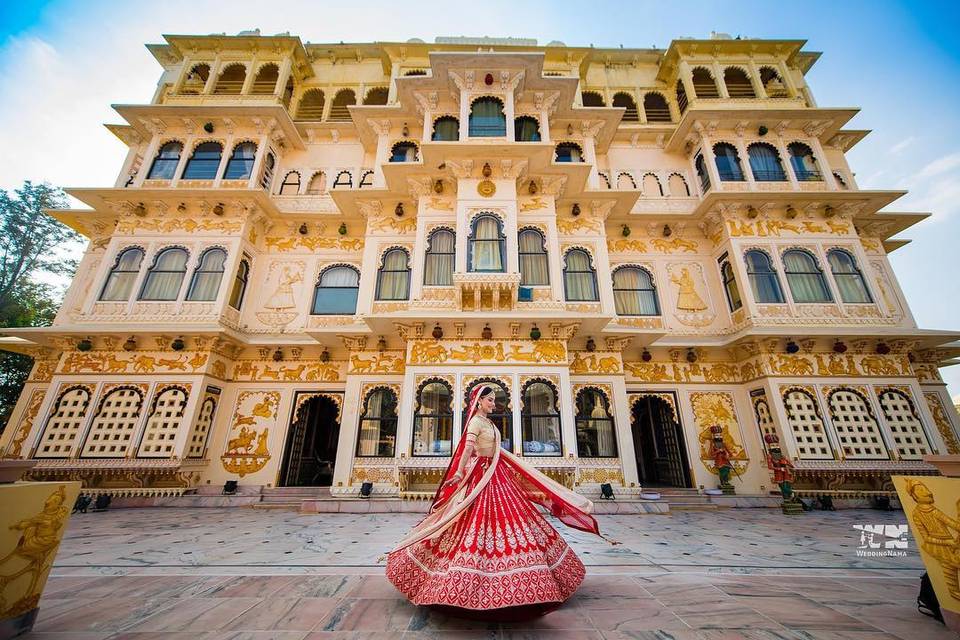 People love to capture the perfect moments and that is the art of photography. An Indian wedding filled with fun, rituals, ceremonies and a lot of people, is often the perfect place for photography. One can capture the true emotions, the vibrant colours, the beautiful destinations and venues, the lovely couple and a lot more.
In the early days, just one single photographer use to cover the wedding and click a few standard pictures and that was about it. However, times have changed and now it is a team of photographers that cover all the aspects of a wedding through their lens. What makes this process incredible is that each photographer in that team has his or her own vision and that shows really well in the pictures they click. This results in you getting pictures of different kinds.
To get stunning pictures, one needs to have different types of photography and absolutely nail each one of them. The types of photography at a wedding basically mean the different genres you can work on. While one member of the team concentrates on getting some candid shots, another member can concentrate on artistic shots. Sounds like you can't do this? Well, to help you out, we have come up with a list of different types of photography that you must try to use to enhance your wedding pictures to the fullest!
1. Never forget to take Quirky Pictures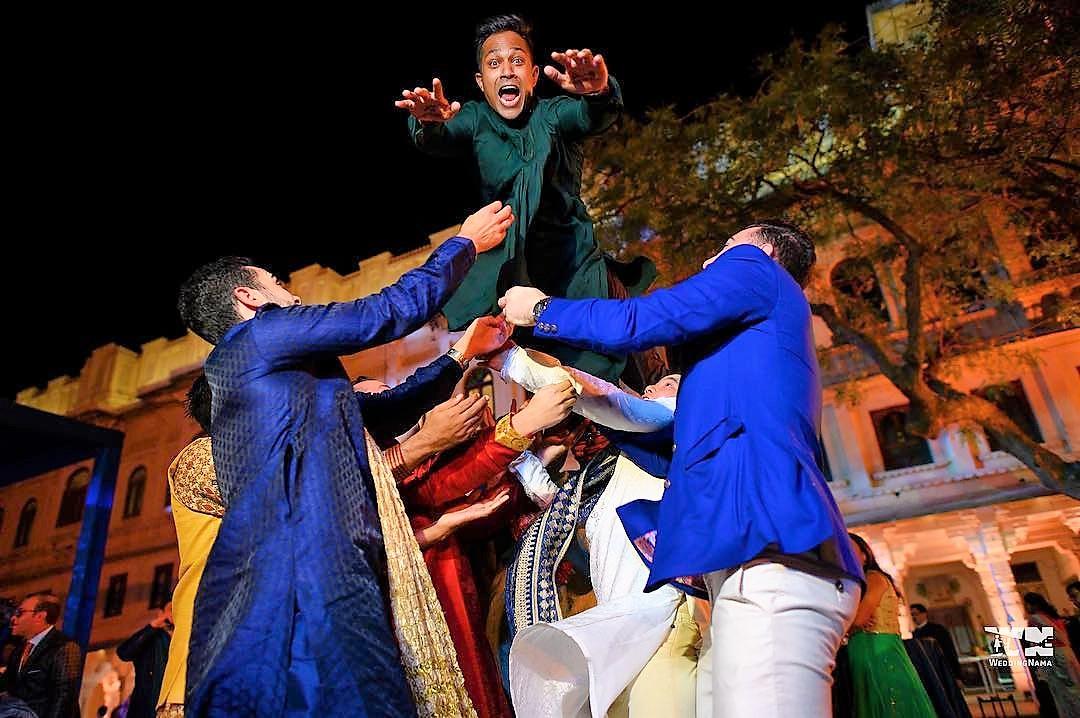 Quirky pictures always get the most attention in a wedding album. The simple reason for this is that people can relate to such incidents with ease. They remember the moment once again and have a laugh about it.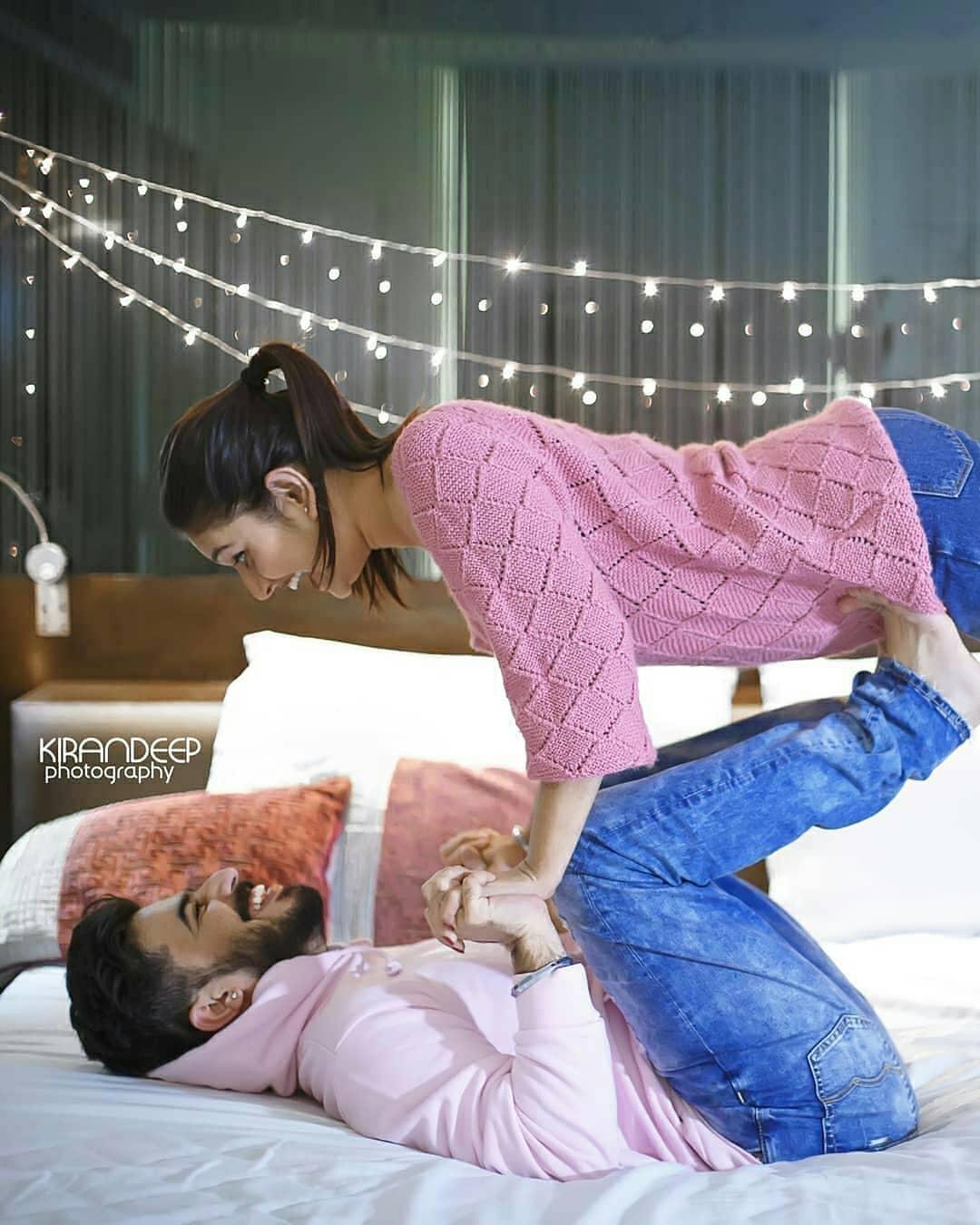 The art in this is the ability to freeze a moment at the right time.
2. Candid photography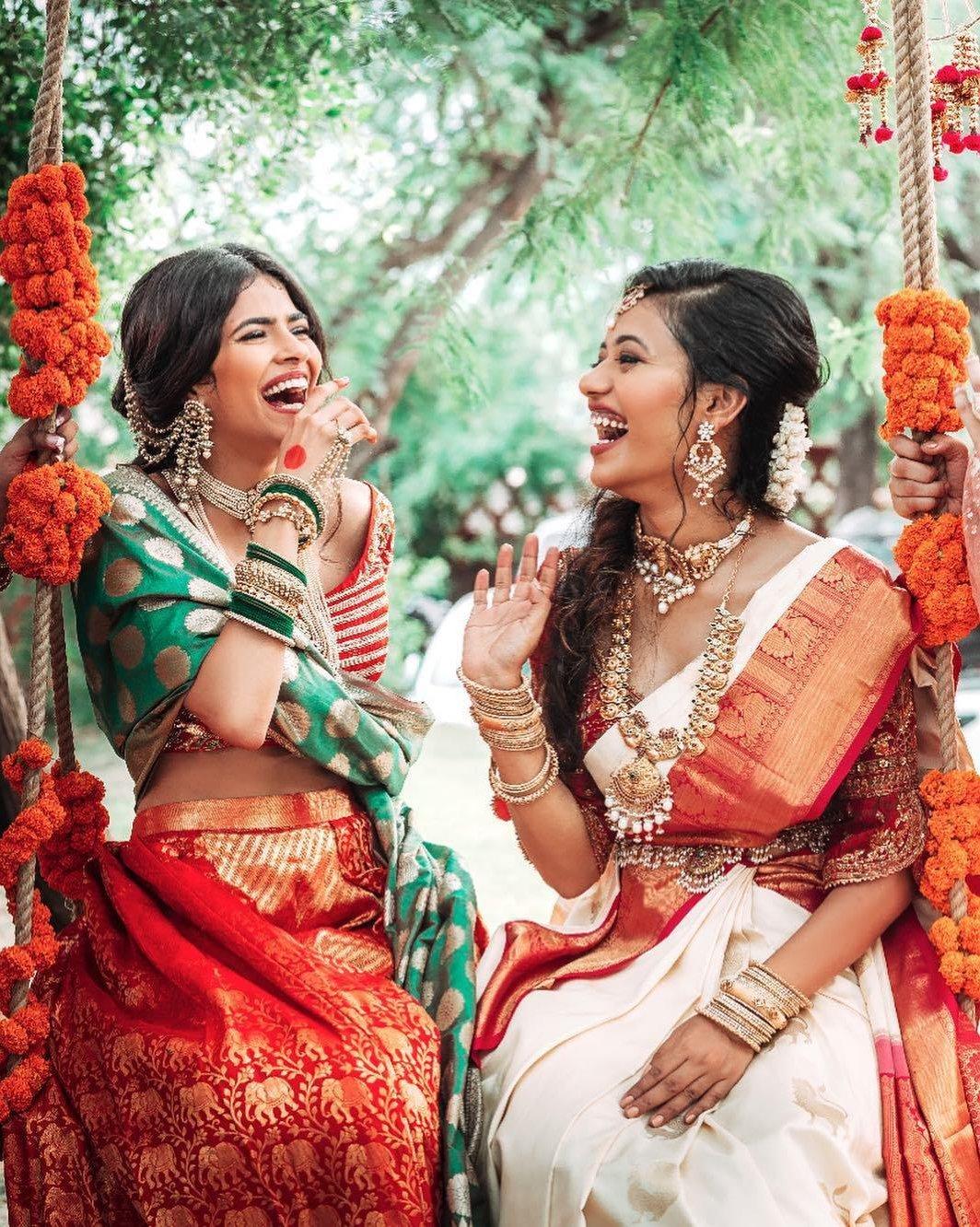 People often get confused between quirky and candid pictures. They may look a bit similar, but aren't really the same! Candid shots reflect the truest of the emotions. In such pictures, the eyes speak a thousand words. It can be the bride and groom smiling at each other, a brother-sister crying at the departure of her sister (bride), or a groom getting shocked while looking at his beautiful bride.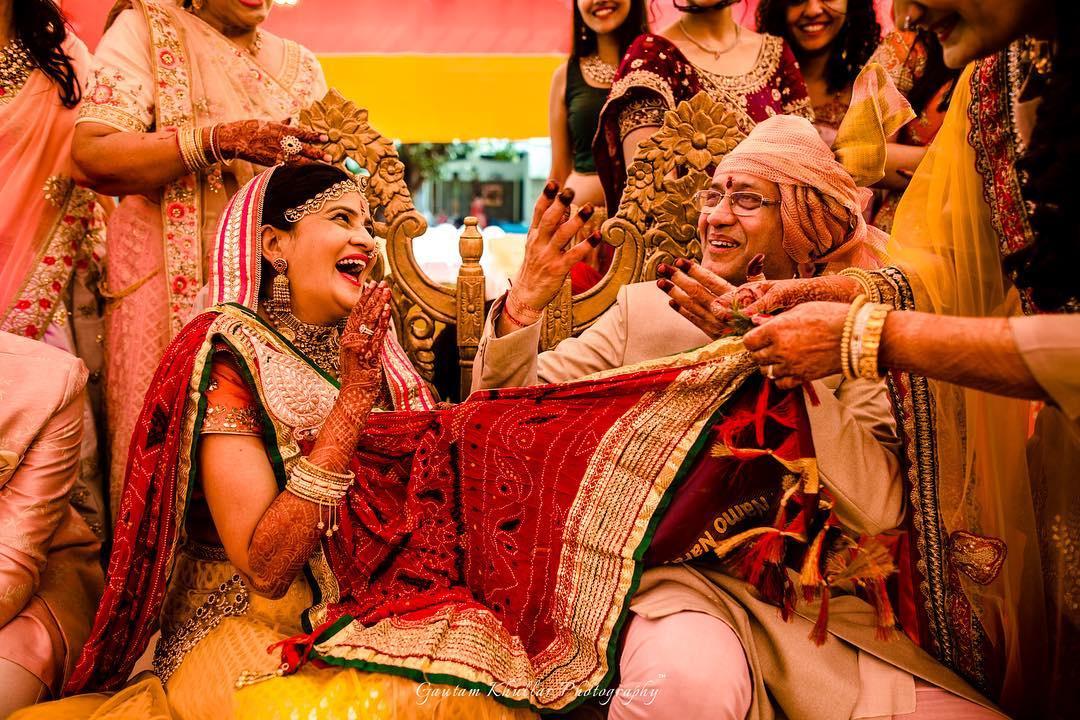 For such types of photography, the photographer needs a great eye to capture these moments. This is the exact reason why most photography teams have designated photographers who just take candid pictures.
3. Artistic shots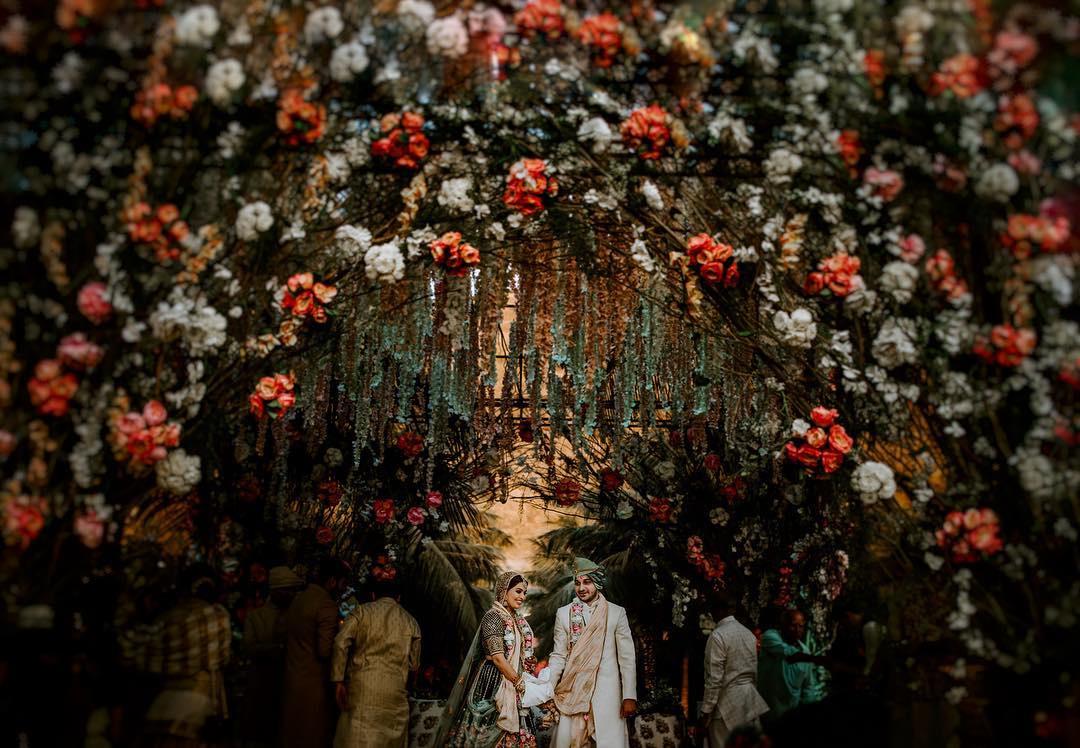 Photography is an art and no photographer should complete a wedding project without having a few artistic shots. One of the most creative types of photography, the artistic shots can have a bit of grandeur and opulence in the picture, with the frame looking nothing short of a movie set.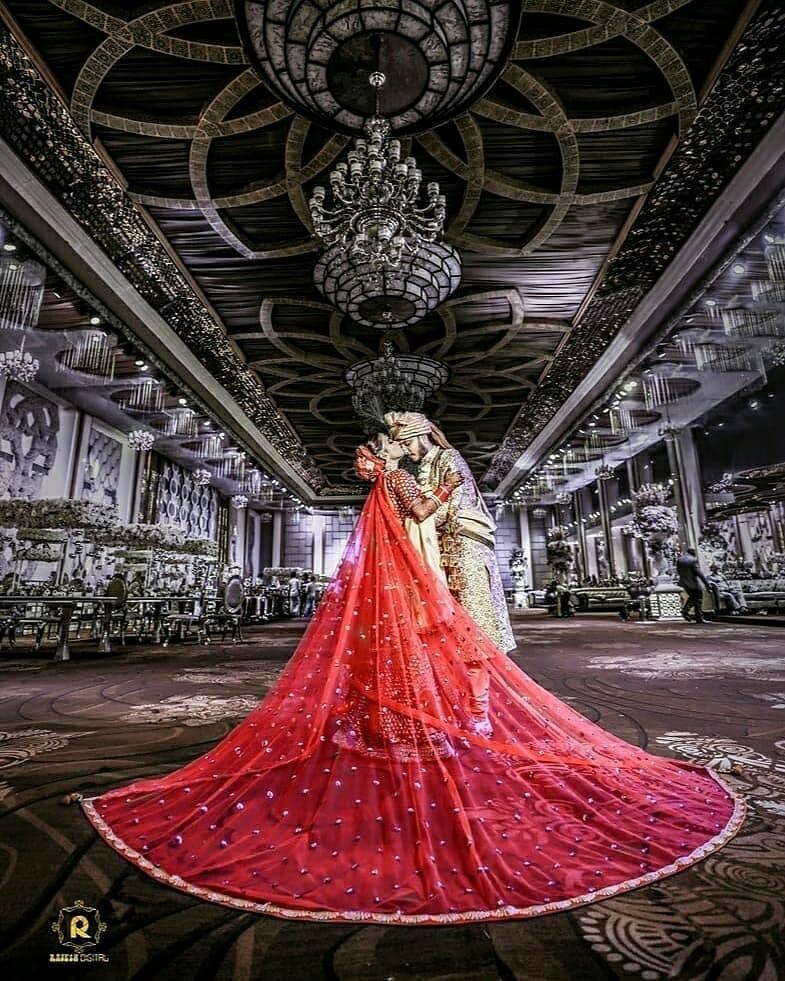 For such shots, you obviously need great décor. Otherwise, one should use the artistic and creative brain to come up with ideas to get some stunning pictures. Moreover, the colour tone of the picture should weave a story by itself.
4. Pictures that tell a story of heritage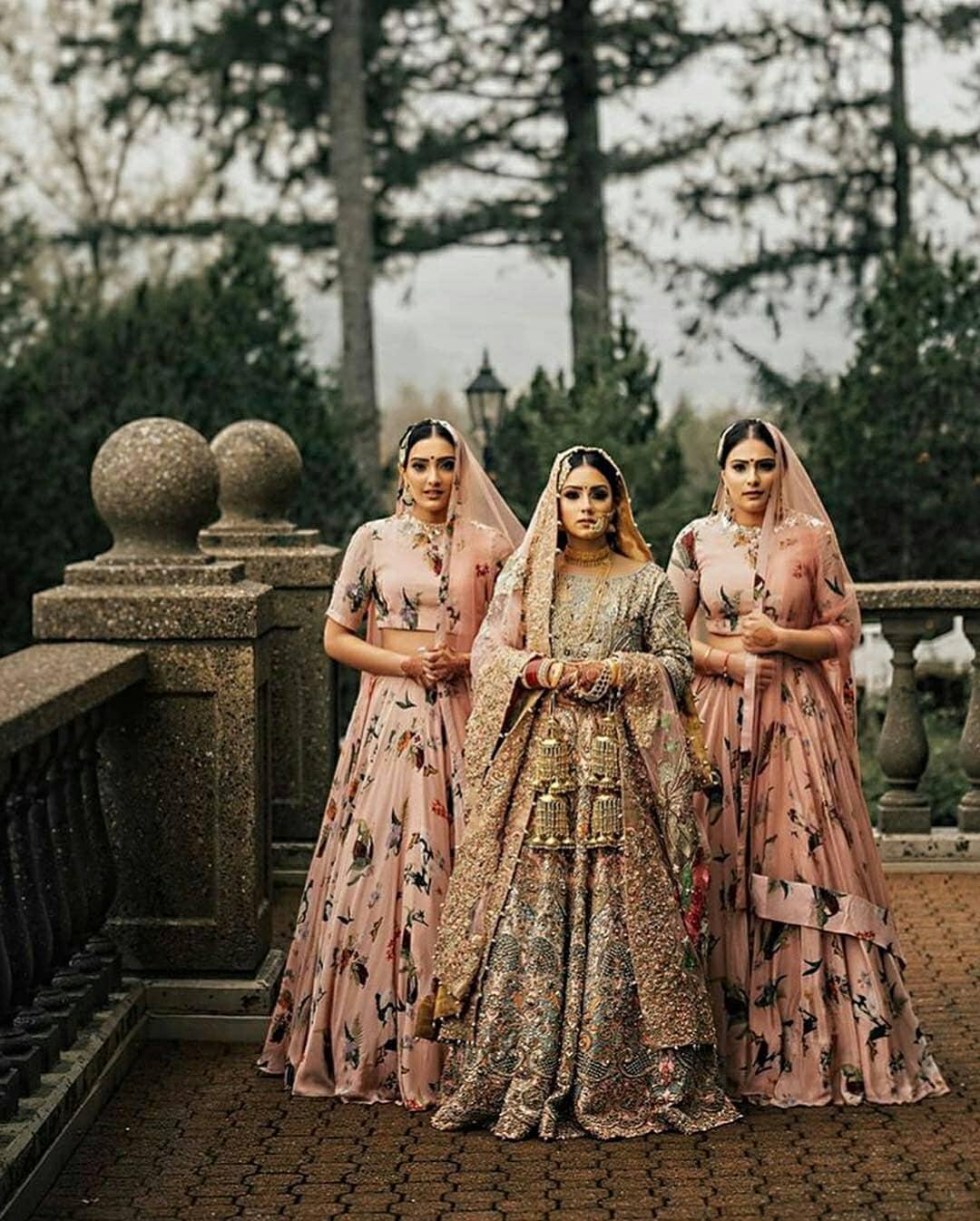 Heritage photography is one of the most popular types of photography, especially at destination weddings. The key here is to click pictures that have a heritage feel to them. It can mean a picture with the bride and groom in their traditional outfits or the bride and the bridesmaid posing in a stunning and simple way.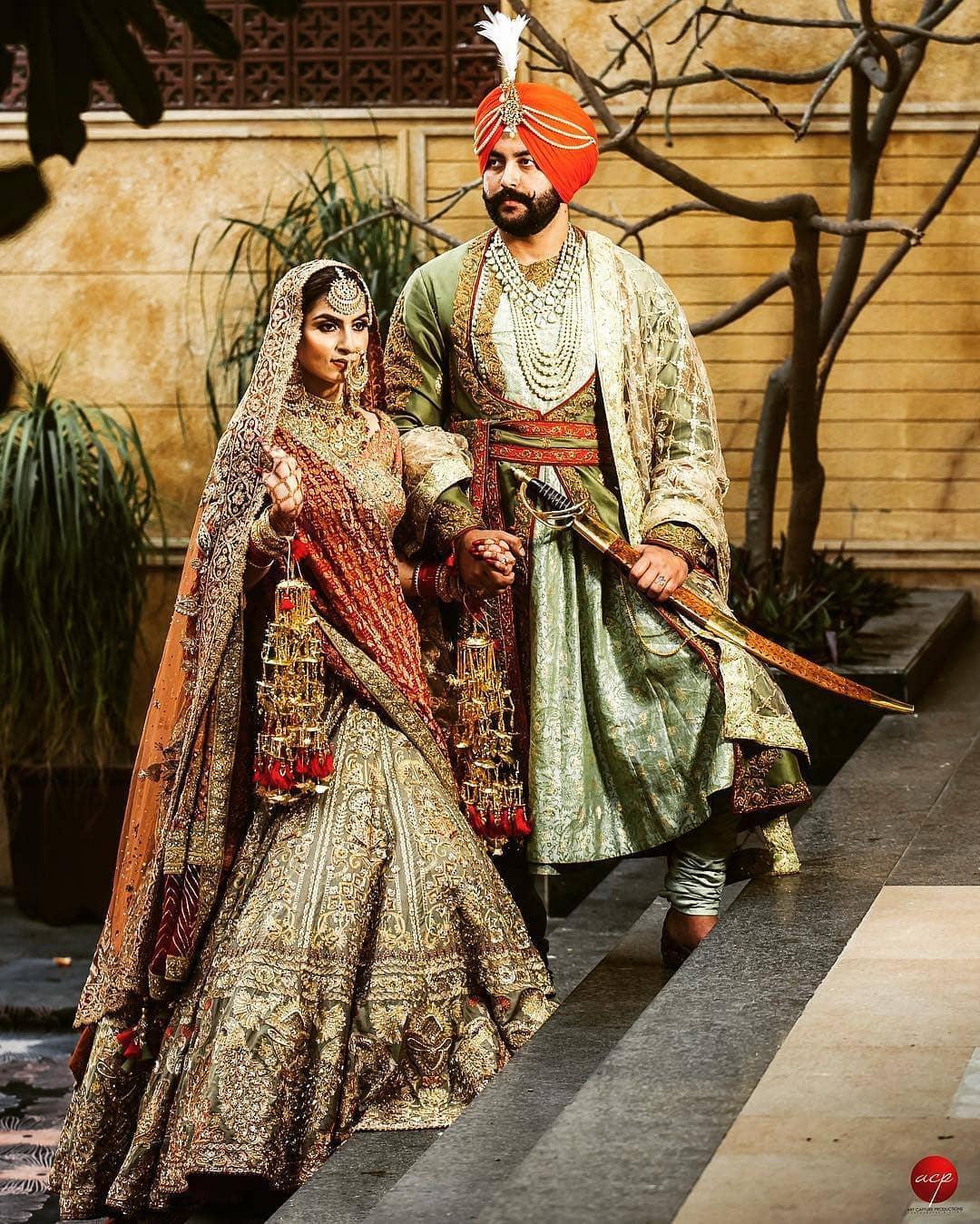 The idea is here to get a royal and grand feel in the pictures to give it an ancient touch.
5. Wide angle shots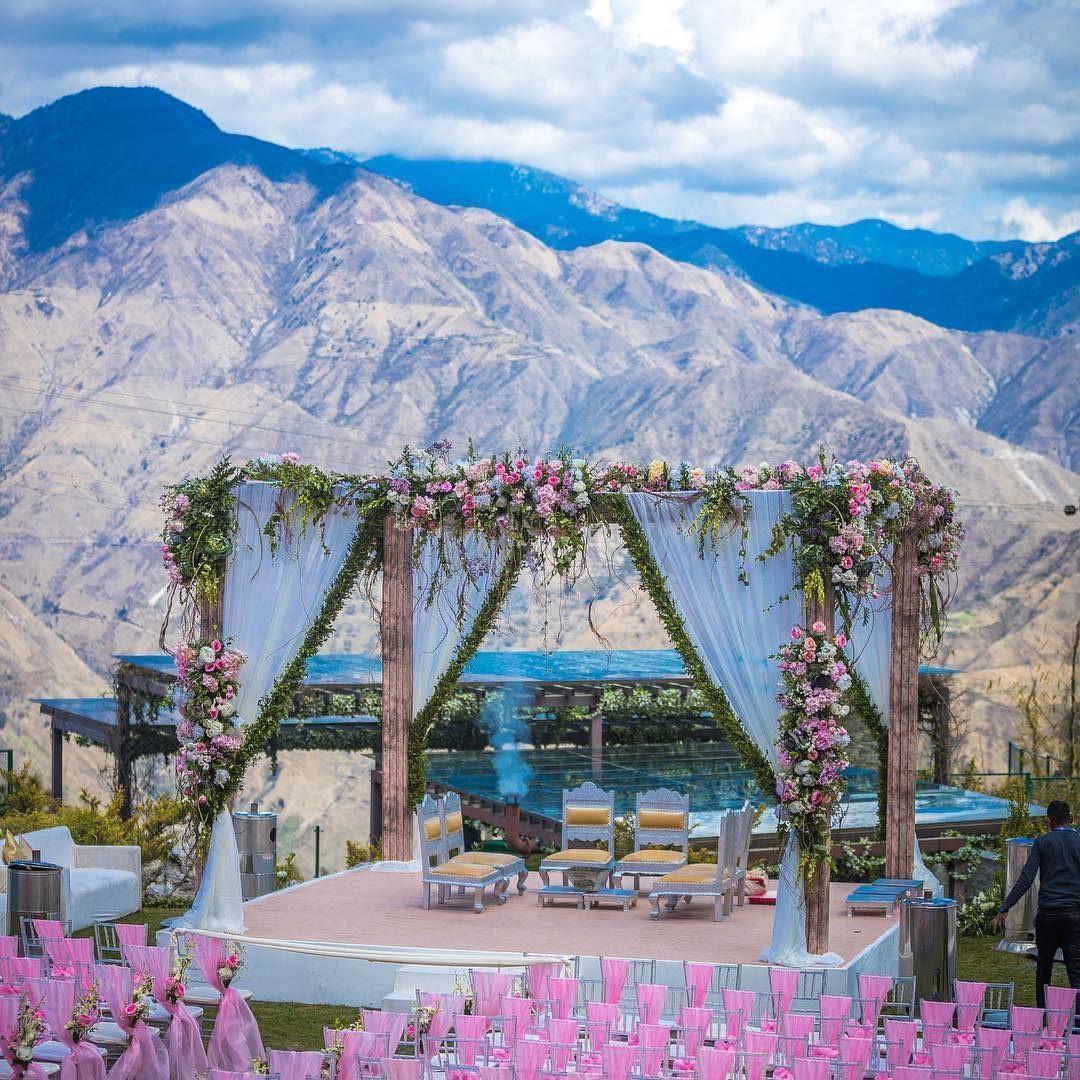 Destination photography or landscape photography is one of the types of photography that you must definitely include in your repertoire, especially at destination weddings. It mostly covers the wide angle shots with the amazing background or the view in the pictures. Furthermore, the wide angle shots have a different feel to it than other pictures.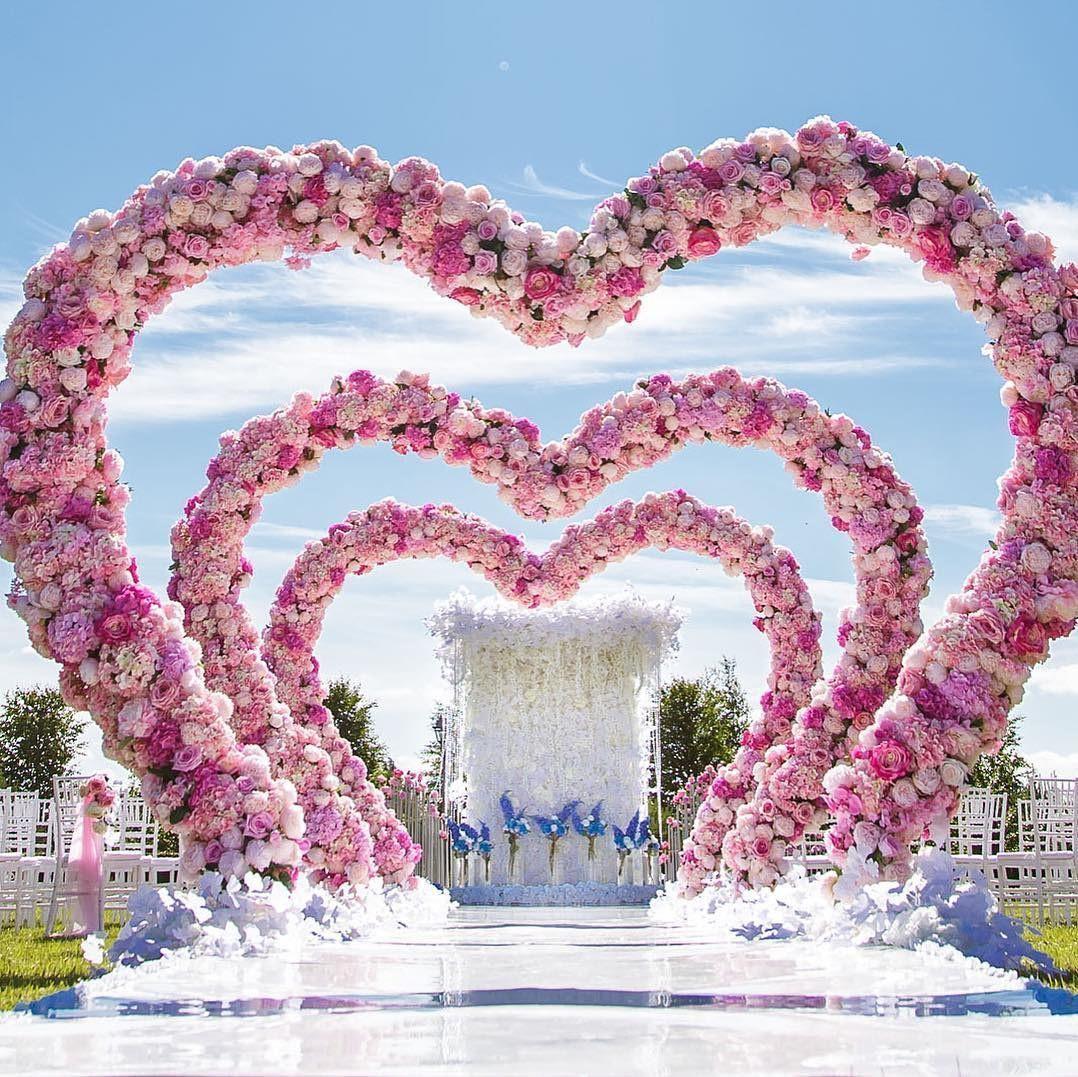 Image Courtesy: Trulyaboba
6. Monochrome photography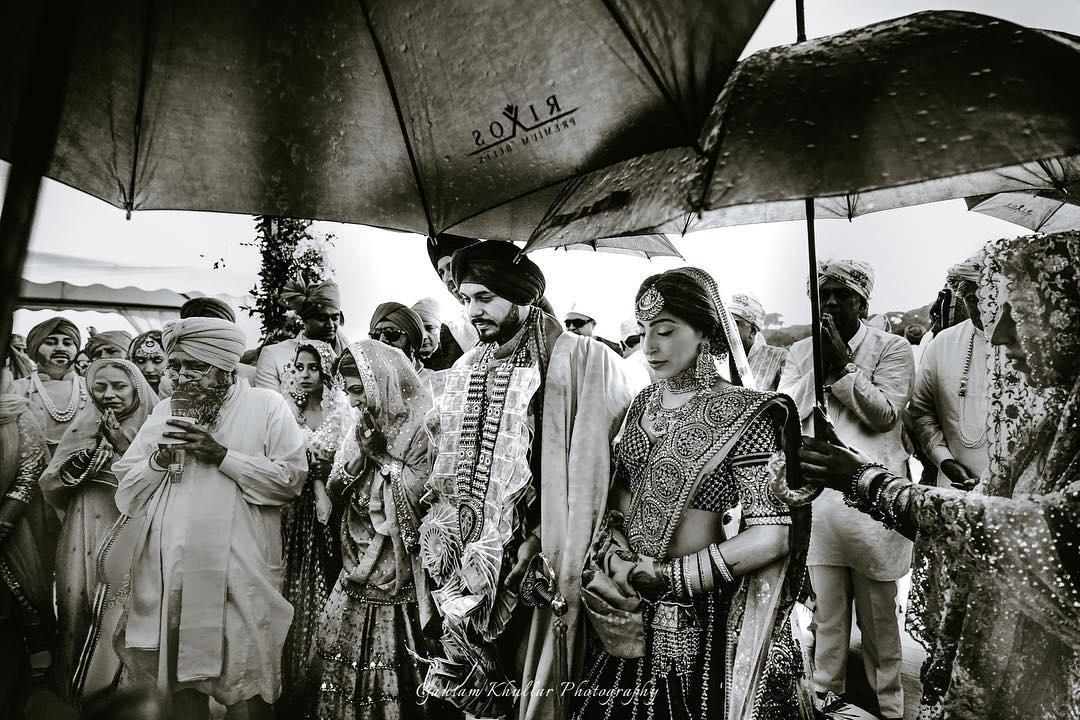 One of the most under-used types of photography at an Indian wedding is monochromatic photography. However, a wedding album should definitely have black and white pictures to make it complete. The beauty of such pictures is that it captures the emotions in their truest forms, without the grandeur or the colours popping out.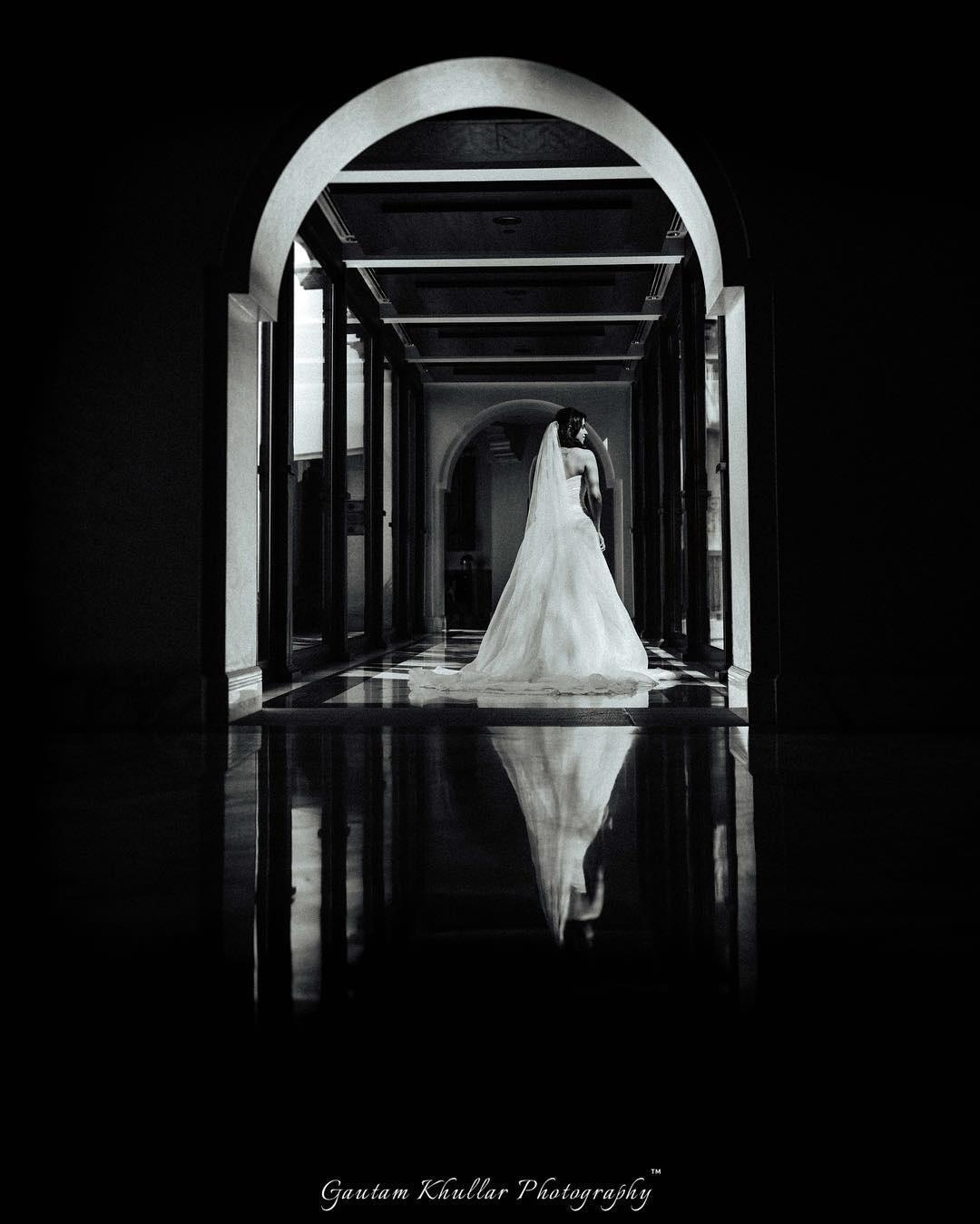 The tone of grey, white and black adds more gravitas to the pictures, making them look visually stunning as well.
The types of photography listed here are the ones that you must definitely try to get captured to have a wedding album with a variety of pictures. This works by allowing you to have some stunning pictures across different genres. It makes your wedding album look vibrant and non-repetitive, and you can find a range of pictures to blow up and display in your home with ease!
Want your wedding pictures to look this stunning? It's easy! All you need to do is get in touch with our fantastic photographers/videographers today!