What is Candid Photography: a Guide to Answer All Your Questions
Some of the best wedding photographs are taken when the couple is unaware! So what is candid photography and a perfect shot? Read on to find the answer.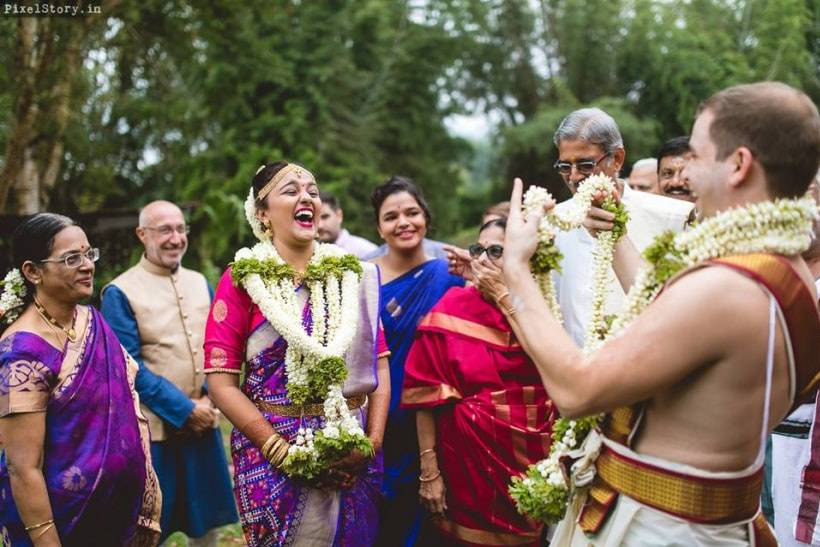 Gifted portrait photographer Aaron Seiskind said, "Photography is a way of feeling, of touching, of loving..." And when it comes to candid wedding photography the secret ingredient is- emotions! So what is Candid photography anyway?
It's simply capturing natural moments without any pretences, poses, made up props or setups. Sounds dreamy, doesn't it? Wedding photographers throughout India are doing wonders with their lenses to acquire such candid moments. Gone are the times when the camera pointed at you and the flash made you awkwardly blink, from Night-mode photography to portraits, there is all-in-all in what is candid photography today.
On the D-day, you sneak a joke with your BFF and you will see that moment in your wedding album later only to find yourself smiling at it hopelessly and missing the moments.
And you can have your perfect moment arrested by those genius photographers too with some tips and ideas. Know the A-Z of candid photography and use the knowledge for your wedding ceremonies:
1. Choose the right one behind the lens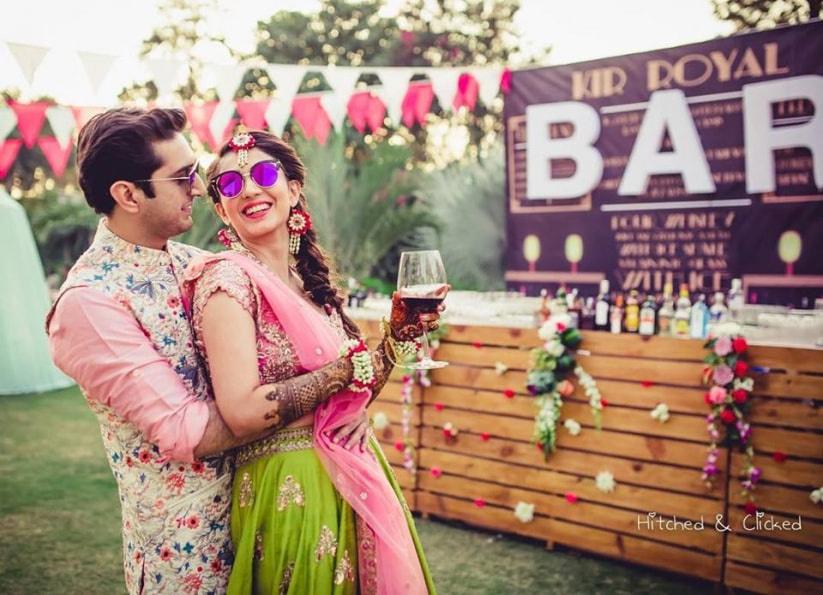 Photographers of Hitched & Clicked say, "We document emotions with art". They also believe they "capture an amalgamation of emotions as you celebrate. We enjoy finding who you are as a couple and that in turn enables us to create our magic". Find a photographer who enjoys listening to your love story and portrays that in pictures.
There is also a thin line between being a professional and crossing the line to become over-friendly with the couple. The professional one listens to you calmly and then frames a pose or finds the space for you to be captured in your natural best. They have the eye for detail and wait for their moments in your chaos and joys.
The word is "candid" and with you looking so gorgeous on your D-day already, it is very easy for the photographer to capture the moments, each of which will be a special frozen pixel for you.
Keep these points in mind:
Browse well through all the photographers and their works that specialise in what is candid photography.
Having good chemistry with your photographer is immensely important. So spend quality time before you start shooting to know each other well.
Communicate your needs and listen to what they have to say. Great teamwork- the only thing that makes what is candid photography a success.
Know what is candid photography right from the horse's mouth and implement ideas in your album.
Ask for deals and packages.
Finally, trust your photographer once you've finalised.
2. Flaunt your positives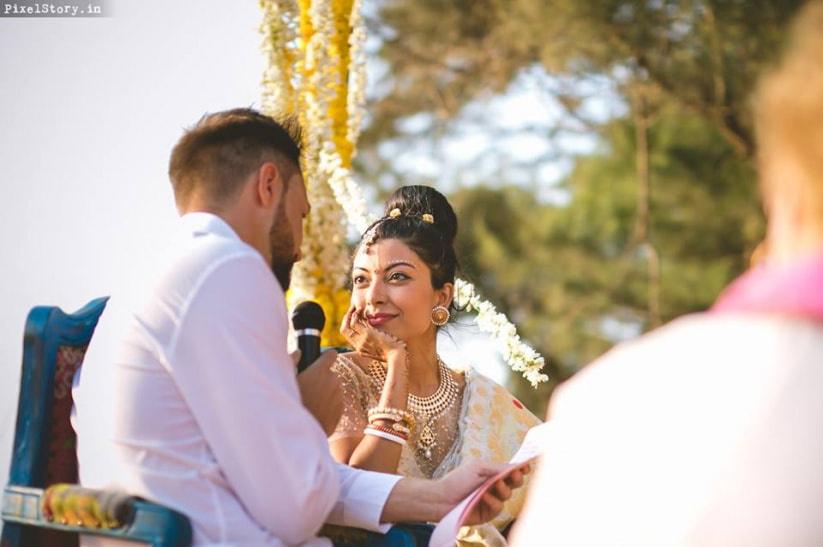 So you have dimples, curly long eyelashes, some killer dance moves or a charming laughter...whatever your USP is, use it and use it well for what is candid photography at your wedding. This is where your chemistry with the photographer works. Let them know about your winning features and leave the rest to the pros. Don't be shy to flaunt what you have best.
What is candid photography after all, but showcasing your best features in the most natural ways? Photographer couple of a Bangalore based company Pixelstory.in says they love capturing "those mesmerizing smiles, the fun, the excitement, the stolen glances, those teary-eyes, beautiful rituals, eyes full of life"...
So go ahead, smile, sing, dance and do exactly what you love doing the most; because that's what would look best on camera!
3. Forget the camera for a while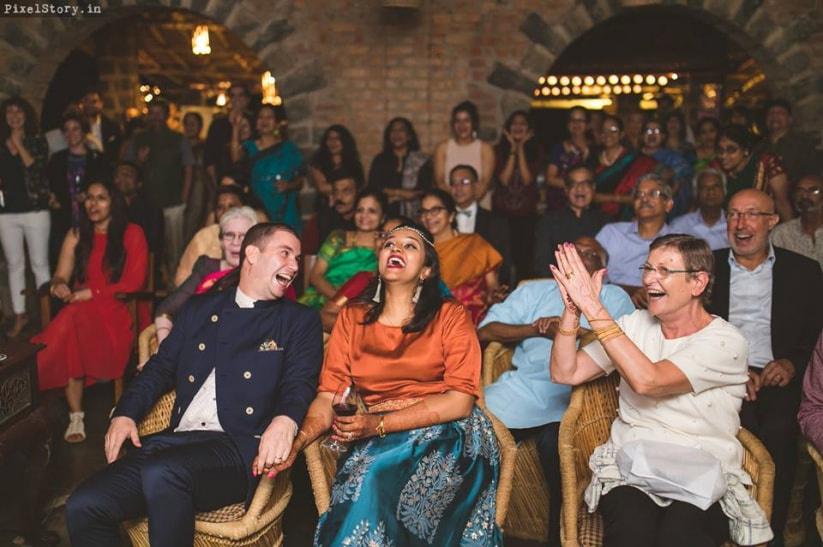 This is the golden rule for what is candid photography perfectly- "just forget there is a camera"! Sure there are some "carefully careless" moments which come across as beautiful candid captures. But that kind of outcome needs a lot of practice and experience. So, the next best way is to simply ignore the existence of the camera. The less camera conscious you are, better are the results of your wedding photography. Remember:
A good candid photographer will find moments and click, instead of asking you to fake smile/cry/emote! So relax and do your thing. The camera will follow you. Like Mumbai-based photographers, Akash and Ankita of Weddingnama say, "People make memories...we capture them"...
It's your wedding that's the most important thing...everything else is secondary. Focus on your wedding and enjoy every minute. Don't stress yourself with the concern of not looking good on camera. The expert photographers will do that job and make sure you do!
The moment you become completely unaware of the camera, remember that's when you get your best picture clicked!
4. Try some "method acting"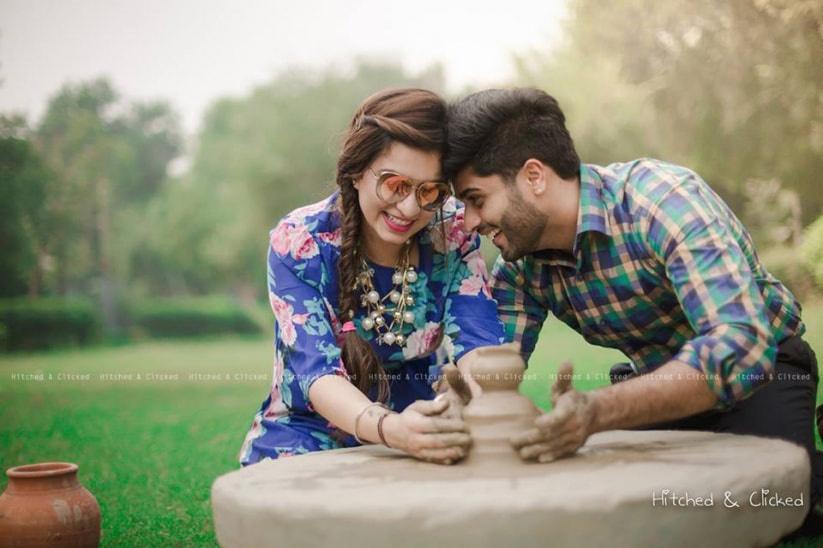 Use your past experiences to bring out some expressions for a candid photoshoot. For example, while doing your pre-wedding shoot, recall your first date or the day you proposed and start discussing that magical time with your partner. The expressions on your face would be priceless content for what is candid photography. After all, what is candid photography without some nostalgia?
5. Get cosy and comfy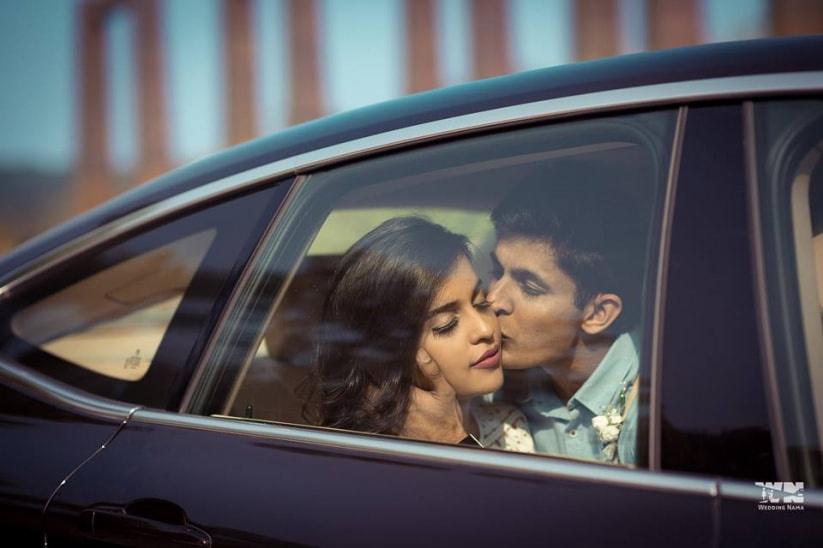 If you're in love, why hold back? Hold hands hug and kiss or take long walks on the beach...express your love in the most romantic ways. You will be amazed to see how gorgeous you both look in your pre-wedding photo album. Getting cosy and comfortable with the one you love gives an extra edge to what is candid photography.
Ace Your Candid Photoshoot with Full Fervour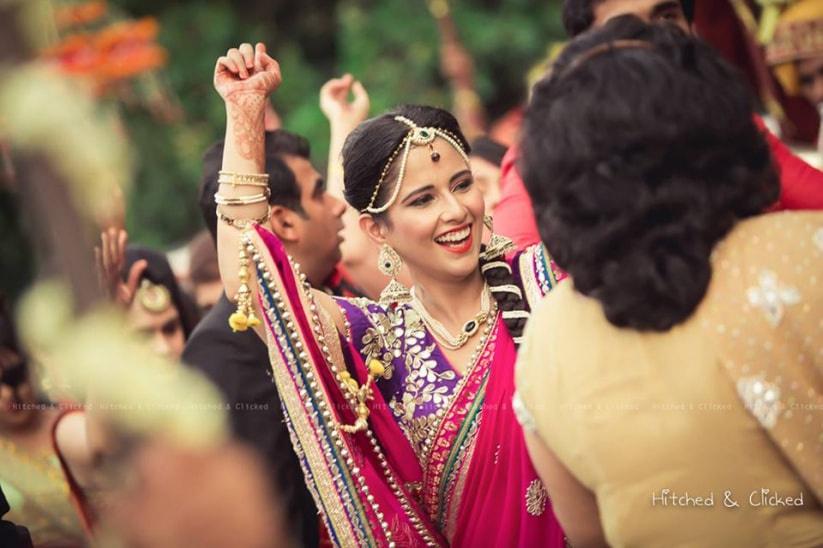 While what is candid photography lingers on our minds, it is one of the most creative expressions that play out the subtle interplay of light and dark, there are few things that you should keep in mind while going for your candid photoshoot.
Take your camera everywhere - A spontaneous photographer is always ready to capture the best shots. In the most mundane of things, you can explore the beauty that resides everywhere around you. Be it in an expression, the structures of architecture or just in someone's smile.
Zooms the way to go - Always carry a zoom lens as it makes the subject less camera conscious, while you would be able to capture their emotions in a true manner.
No flash - You can make the subject blind with the sudden flash of life and leave them disoriented for a minute. While shooting in low lights, you can always balance your camera settings and increase your ISO for brightness.
Continuous shots - While shooting a moving subject or otherwise also, it is best to click at least ten pictures in a row as it can provide you with a variety and capture expressions that you might miss out otherwise.
Strategise your move - what is Candid photography? It is all about capturing a moment in a split-second that can change any moment. It is best to anticipate what might happen so that you can ready to capture your shot in any which way that it might come.
All rules aside, the most and only important thing to remember is: "Having Fun"! Simran of NCR based Photoz Aapki says, "I try and spot some happy, intimate and honest moments for the beautiful YOU".
Now you have got some idea on what is candid photography. But the keywords to remember are - be honest, enjoy your wedding, trust the photographer and don't forget to have loads of fun! Because these are the precious memories that will be captured as candid moments forever, so if you're having fun, you sure will have a rocking wedding album!
Have you picked your wedding videographer yet? Take a look at our list of vendors and give them a call now.