5 Wedding Background Images Ideas to Help You Capture the Most Beautiful Images Ever!
To make a wedding picture look great, a few factors come into play and a good background is one of the most important factors you need to count. Go through these wedding background images to get an idea on how to make the most of it.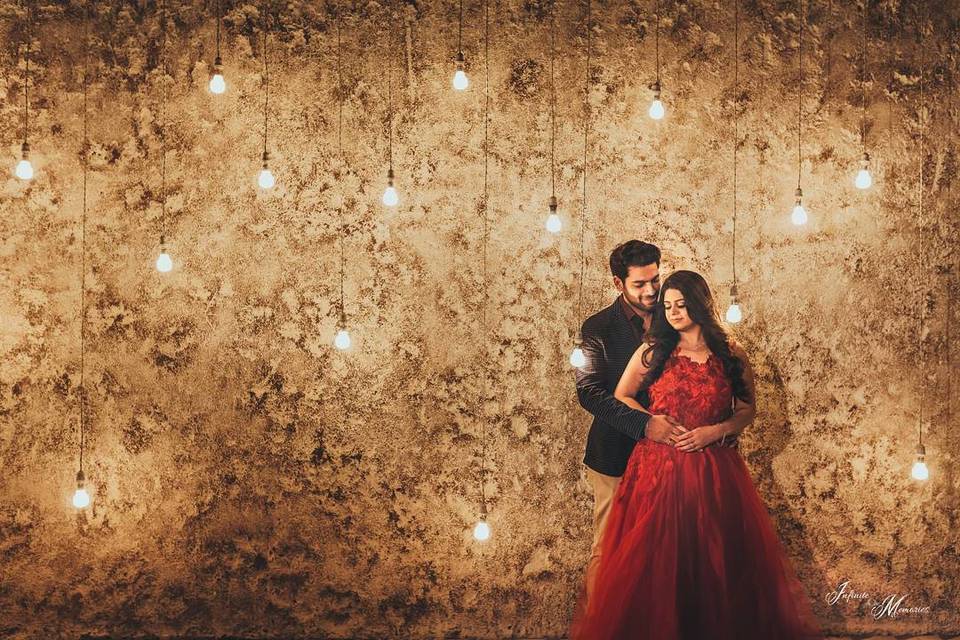 The wedding stage is the place where almost all the major activities take place and hence the background of the stage is extremely crucial to the overall setting of the wedding. It should be perfectly in sync with the kind of wedding you are having.
The wedding pictures you get here would be the most looked at in your wedding album and that is the exact reason why you need to think a great deal about choosing the right backdrop decorations. The following are a few wedding background images that may work for the type of wedding you are looking for.
1. Use the palace as the major background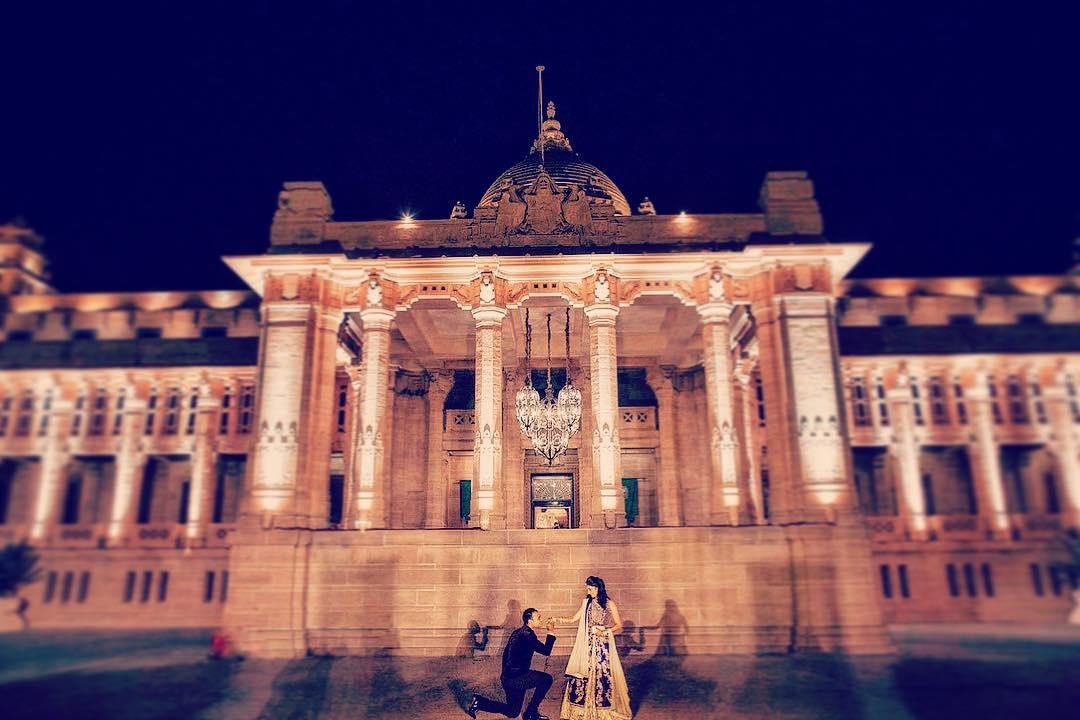 If you are hosting the wedding at a palace or heritage hotel, why waste an opportunity of getting some royal pictures with the façade of the palace as your background. Whenever you search for wedding background images, this kind of image is the one that captures one's attention the most. The idea here is to capture the complete palace or heritage hotel with the bride and groom at the centre of it.
Even though the bride and groom look tiny in the picture, that's okay! You should not forget that the star of such a picture is the background! You can have a similar picture in front of iconic monuments during your pre-wedding shoot as well. Taj Mahal would be a great option for this, obviously!
2. Let nature help you out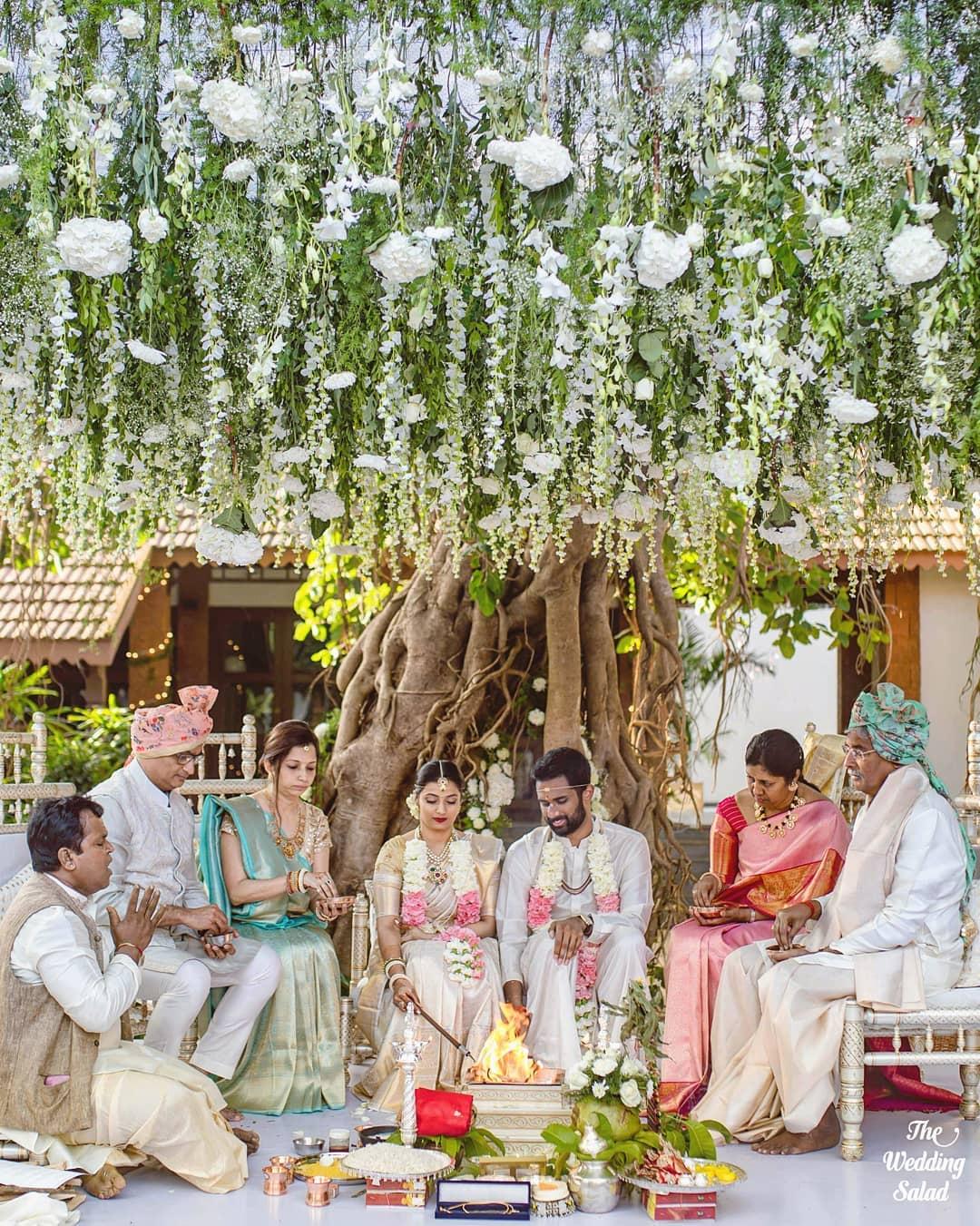 An excellent idea for wedding background images is having a tree as the background of your wedding pictures. In fact, the whole wedding can take in front of the tree since several trees are considered holy in the Hindu culture. Ask the decorator to come up with creative ideas to decorate the tree in a subtle way so that it does not lose its natural elements.
Such a background not only looks naturally beautiful but also saves a lot of your money, which is not usually the case in creating interesting wedding background images.
3. Get that palatial mandap as the background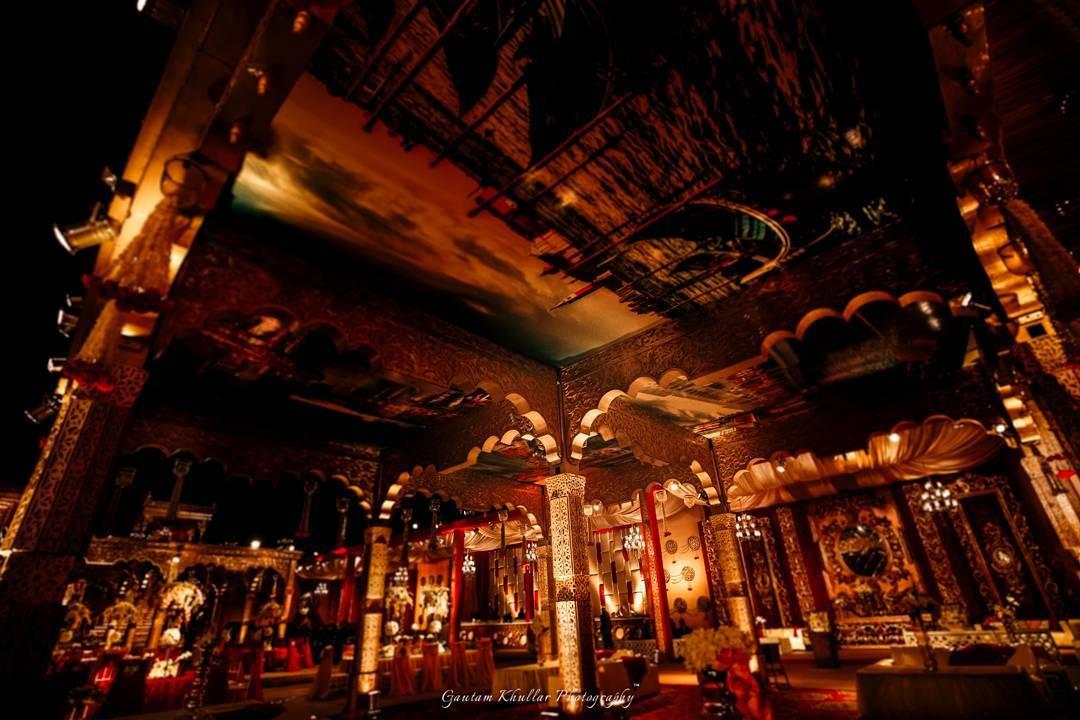 Moving on from the subtle tree as the background, here is a background that screams of splendour. Get yourself a palatial Mandap that looks nothing short of heavenly. It can be part of a palace, resort or a heritage hotel, or your decorator can create it from scratch. Having a Mandap with a huge background is in itself a great way to ensure that every picture during the wedding ceremony looks visually magnificent.
If you are creating your own backgrounds for wedding background images, make sure that you stay true to the theme of your wedding even there. Select colours accordingly, be it beige or red or maroon or white.
If you are looking to have that palatial look, then the key is to not be afraid of going overboard. Go all in and create something that visually looks like its straight out of a Sanjay Leela Bhansali movie! It is a bit high on the budget but that is what it takes to create that incredible royal look for all your wedding background images.
4. Let the lights do the talking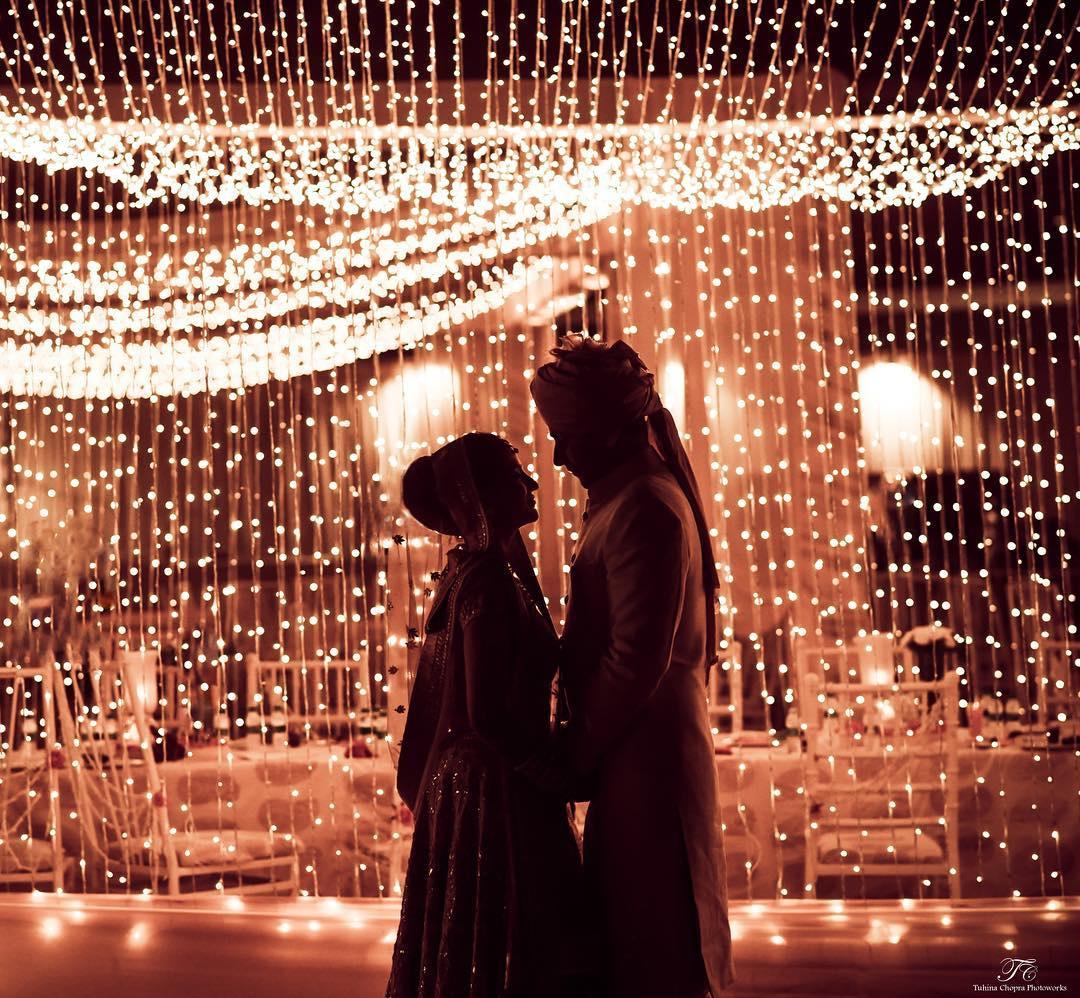 One of the easiest ways to create backgrounds is by using LED lights or even regular bulbs at the wedding. It not only would work as a background for your wedding stage but would also be a great photobooth for wedding. Again, this is a fairly popular result when you search for wedding background images but it is up to you to be creative with this.
You can use an all grass background behind the lights to create a better overall background or use a single colour wall for the same. These two are the subtler ways of making this style look better and you may use it for the wedding stage as it won't overpower you! For photobooths, you can go quirky with window or photo frames in a faux wall behind the lights or maybe add pop culture themes for the background with lights hanging in front of them. As mentioned earlier, the final result really depends on your creativity!
5. Create your own background with flowers and shrubs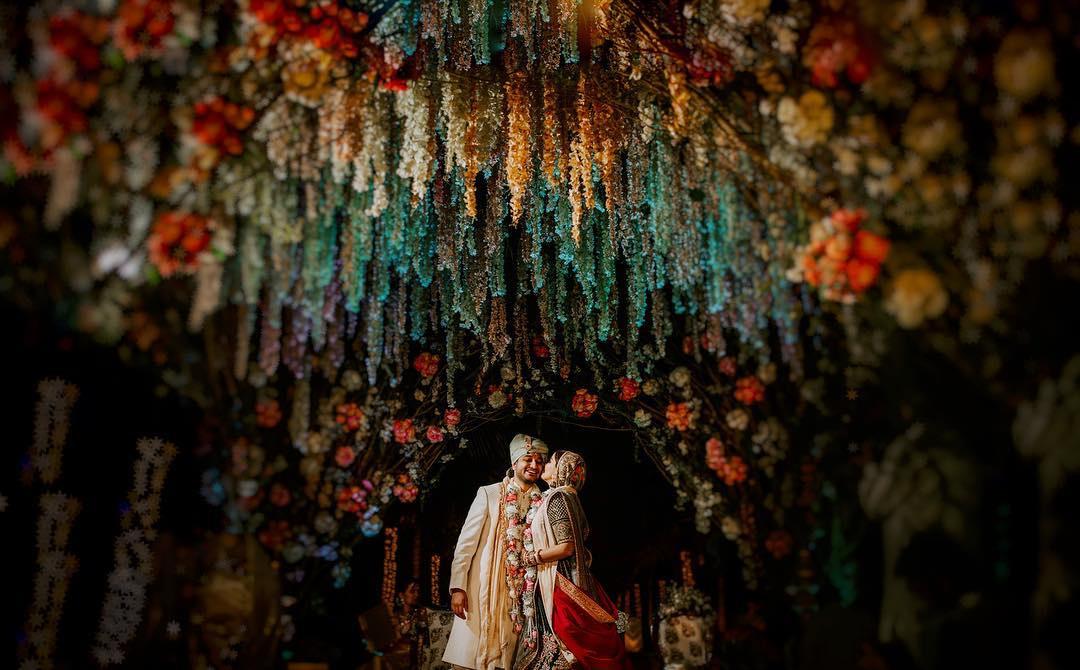 Go for this look if you want a grand background for your wedding stage but with a natural vibe. It would be hard to find something that would look better than this. However, for this, you need a talented wedding planner with a good team of decorators.
You may use different kinds of flowers and shrubs to create that all natural vibe of a forest, but make sure that you do not use flowers from the opposite end of the colour palette. Such a background would result in some great wedding background images for your wedding album.
With these ideas, you'll end up with some stunning pictures that have great backgrounds! Blow them up and hang them on the wall of your home!
For great wedding pictures, get in touch with our professional photographers!