Glitz & Glow Like a Star in These Diamond Choker Designs
Want to add some extra oomph factor to your bridal look? Check out these dazzling Diamond choker designs we've assembled for you, and get inspired!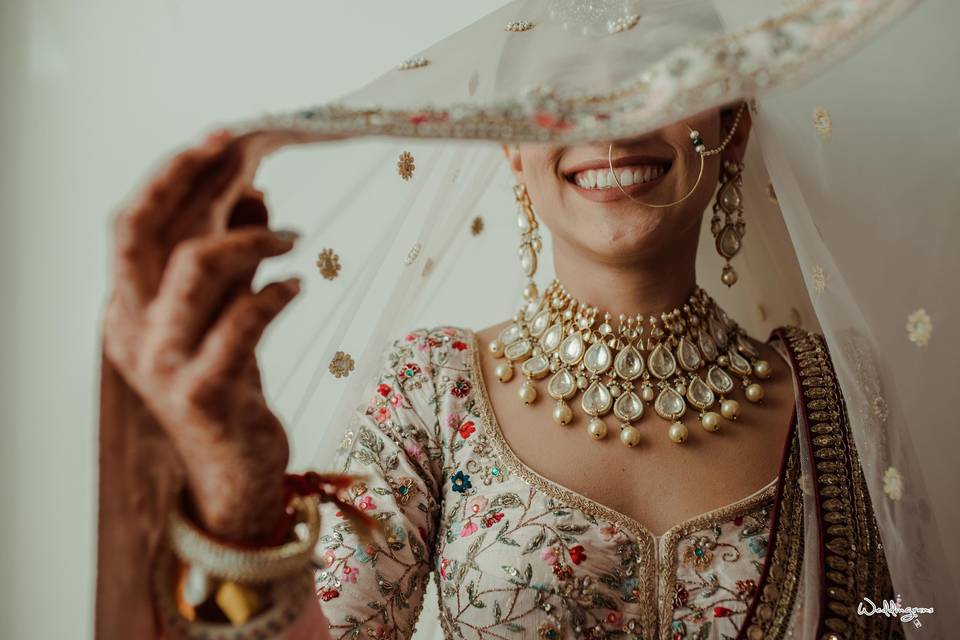 Diamonds are indeed a girl's best friend. This is an established fact! So when it comes to the most special day of her life, it's only justified that she gets the best! Diamond necklaces are something that almost no woman can say "no" to! Sure traditional gold jewellery will always have its own charm. But as far as diamond jewellery is concerned, they bring an edgy sense of style to your bridal outlook.
From sparkling diamond rings to dazzling diamond necklaces and set, you just can't escape the magical glitz of the stone! So here we are, with some spectacular diamond choker images for you to check out. Tale a look for some major inspiration!
Elaborate diamond choker with Emerald drops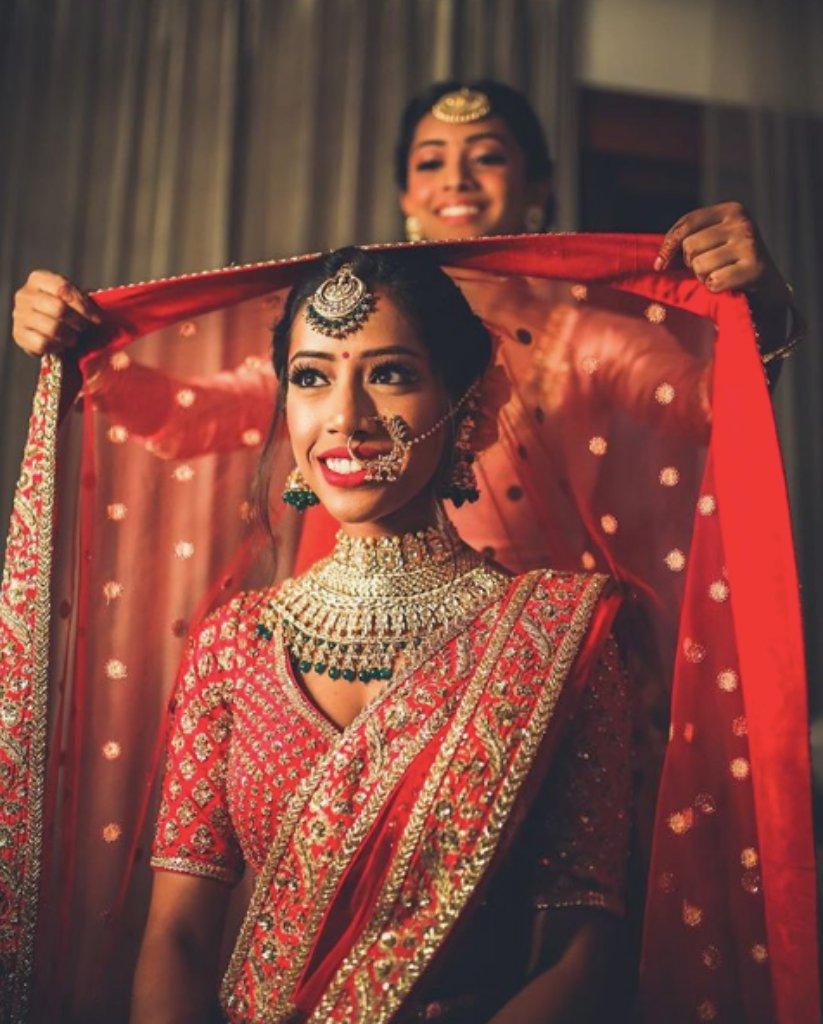 Image Courtesy: Morvi Images
Want to get that perfect Rajput Maharani look? This particular diamond choker is so grand and royal that once you put it on, you can't keep your eyes off the mirror! The elaborate work on the glittering stones give this piece of diamond necklace oodles of classy elegance. The tear-drop emeralds at the bottom make it a perfect royal wedding ornament.
Fashion tip: Put on a large gold nose-ring, matching earrings and a blood-red lehenga for the complete look.
Waterfall Necklace with Sapphire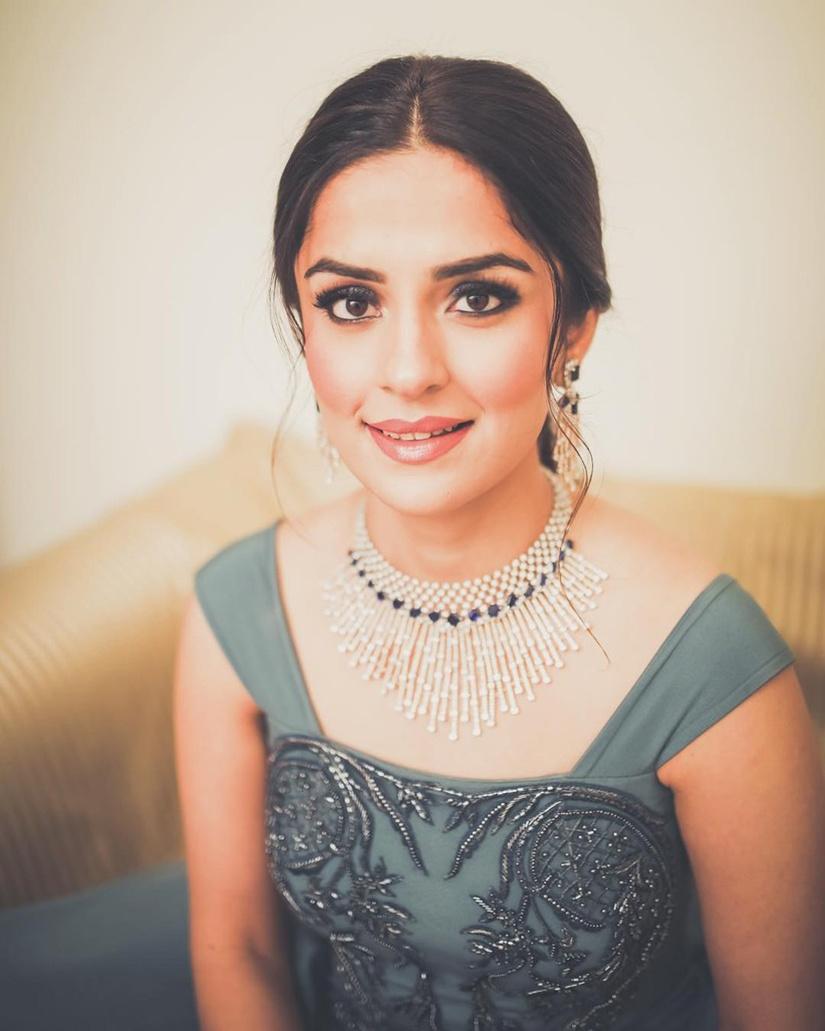 Image Courtesy: Morvi Images
If you're looking for a diamond choker that would have an instant ravishing effect, try a waterfall necklace. Apart from the choker design clutched to your neck, the soft cascading waterfall made of tiny diamond studs with blue gemstones in between is an epitome of romanticism. Especially if you're going for a princess look, there couldn't be a better choice for your necklace design.
Fashion tip: Wear a white graceful gown for your Sangeet or deep colour gown for your reception to go with this necklace.
Choker necklace with rubies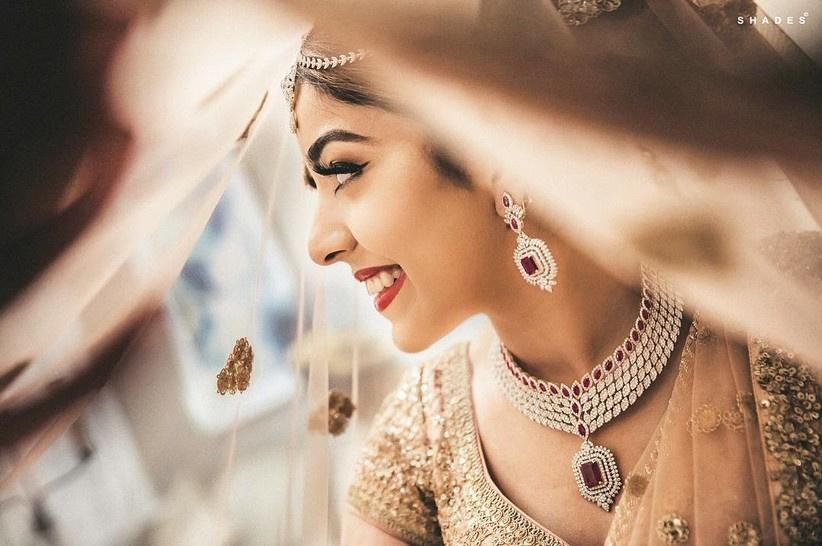 Image Courtesy: Shades Photography by Ashwin M.
What do you get when you combine diamonds with rubies? Sheer elegance! This diamond choker is one such brilliant example. The multi-layered diamond strands look even more breathtaking when combined with contrasting radiant rubies. The ruby pendant surrounded by tiny diamond studs further enhances the depth of this astounding piece of art!
Fashion tip: Wear a light peach lehenga or a pastel shade to highlight the necklace; Matching diamond and ruby earrings and matte red lipstick.
Single-strand choker necklace with Pearls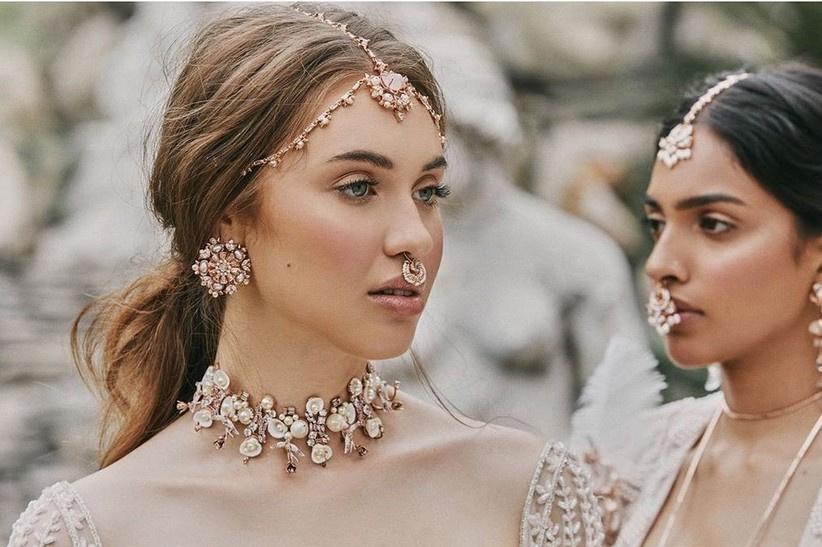 Subtle, minimalist, smart! That's how you describe this single strand diamond choker necklace. For those of you who believe in "less is more", this is the jewellery you should go for. After all, when it's a diamond necklace, all you need for that sparkle is one single strand, right? You could go for a slight arch around the bottom to make it look like a pendant. Or simply opt for a neat single string. The contemporary twist makes it even more alluring.
Fashion tip: You could wear almost any kind of outfit with this necklace. Contemporary saree, Indo-western gowns, salwar suit or lightweight lehenga choli.
Contemporary sleek choker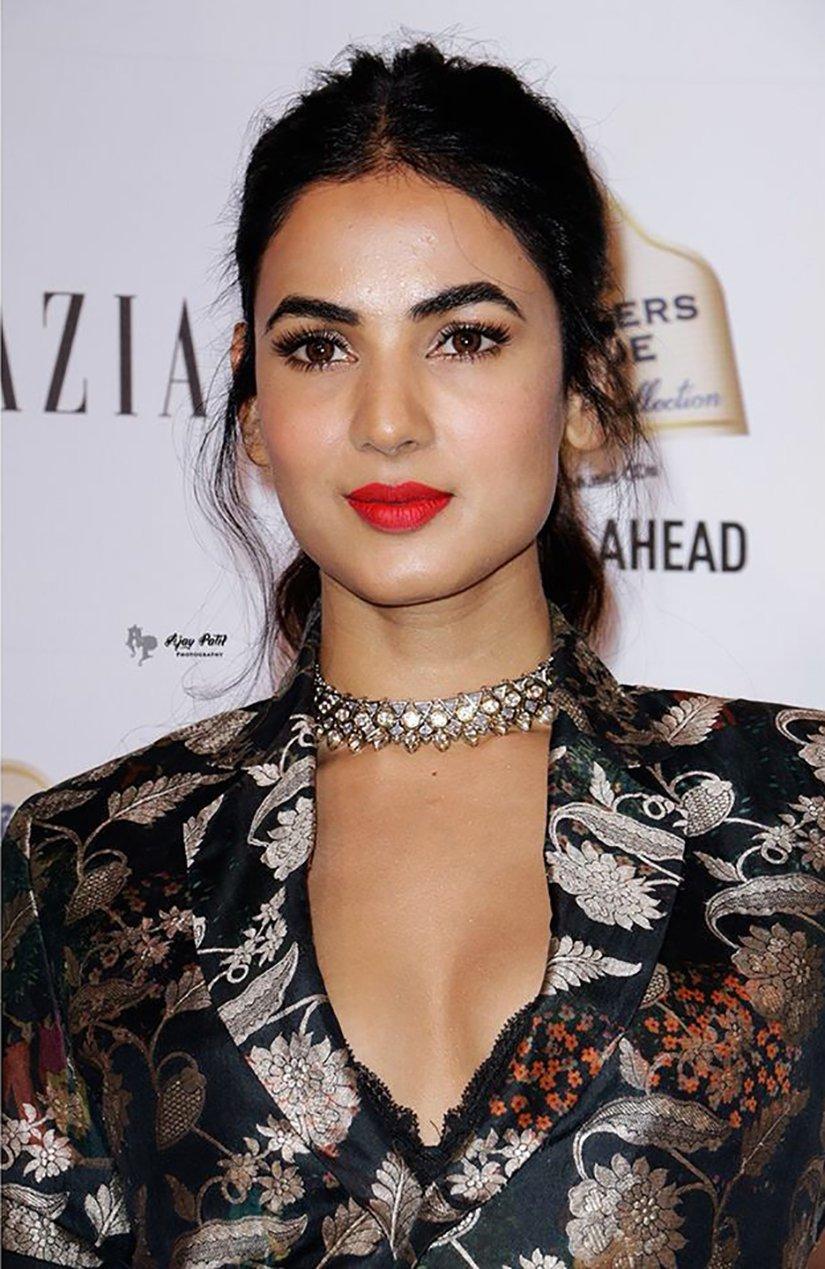 Wondering what jewellery to wear for your Cocktail party? Try this sleek diamond choker that's minimalist yet super chic. Ideal for any pre-wedding events especially with your western dresses or Indo-western outfits, this choker is an exhibit of attitude and sass. The large size of the stones makes it stand out even if the necklace isn't broad. Make all heads turn your way with this fantastic adornment.
Fashion tip: Wear a deep plunging neckline top and small diamond statement earrings with minimum makeup.
Multi-layered classic choker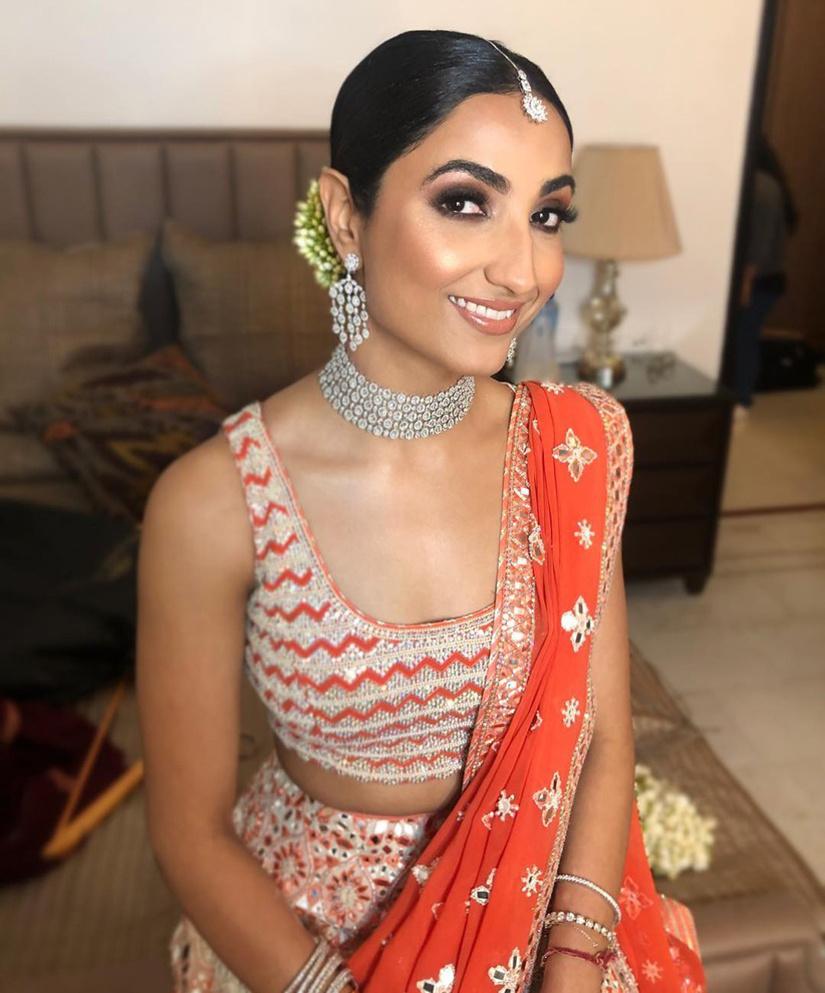 This kind of diamond choker is never out of fashion. The classic multi-layered choker necklace that has nothing but little sparkling diamonds all over it. The simple yet powerful style of this statement necklace says a lot about the woman who wears it. So if you're one of those women who believes in simple words and strong statements, this is the jewellery for you girl!
Fashion tip: Wear matching diamond earrings and a simple Maang Tikka with white stones. Make a neat bun hairstyle with mid-parting.
Other than these diamond choker necklaces, you can also try diamond Mangalsutra in a choker style. Mix up a few other colourful stones if you want a little contrast in your necklace. Choose the width of your choker depending on the occasion, your outfit and most importantly your personality. If it's a pre-wedding occasion and you're wearing a semi-formal dress like dhoti pants with Kurti, go with a single strand simple diamond necklace. Whereas if it's your wedding and you're wearing a traditional lehenga, you can opt for a heavy set. Make sure your necklace, earrings and your entire jewellery set complement your outfit and your personal style.
Which one of these diamond choker necklaces do you love the most? Share your thoughts with us in the comment section below.