Latest Simple Salwar Suit Design For The Haldi Ceremony
Check out these simple salwar suit design options to look like a goddess as you pose for your Haldi pictures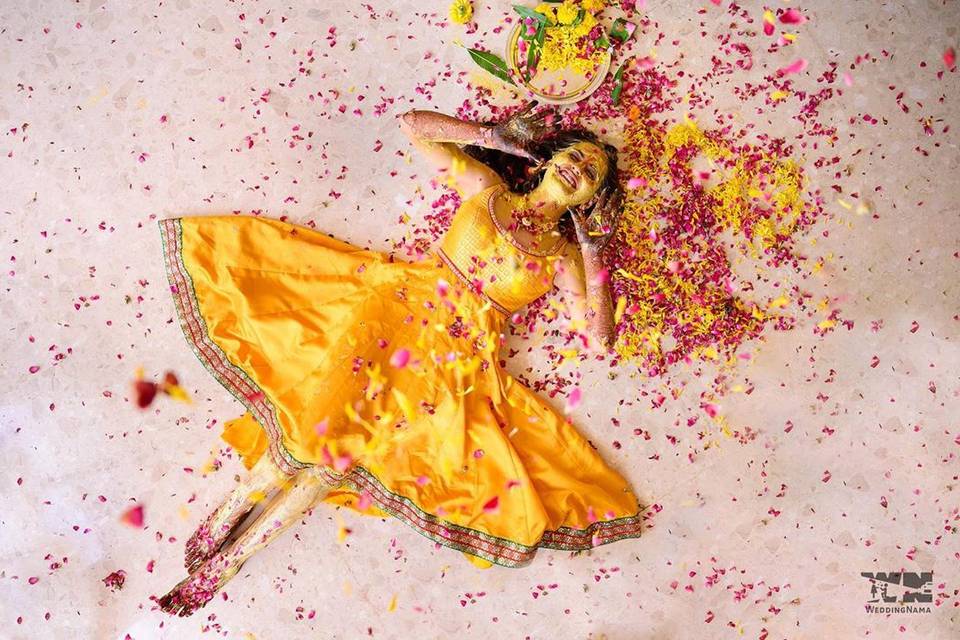 Photography has become an important part of documenting every aspect of a wedding. Gone are the days when certain wedding functions and rituals were done casually, confined indoors with limited people in attendance. Haldi ceremony of a bride-to-be is one such morning function of the D-day, which is no more just a ritual for the ladies of the house to apply Haldi-Ubtan all over the bride-to-be's body.
Nowadays, the ritual has become one of the most entertaining ceremonies of all, at a wedding. With professional photographers in attendance, a dedicated Haldi ceremony party organised and all the guests in attendance, a bride-to-be can't surely walk in wearing some oldies or a super basic ensemble for the ritual.
Now a Haldi ensemble not necessarily has to be heavily embellished or bought from a couture line either. You can very well look like a star of the function by adorning one of these simple salwar suit design options that we have shortlisted, just for you!
1. Sleeveless Kurti And Palazzo Pants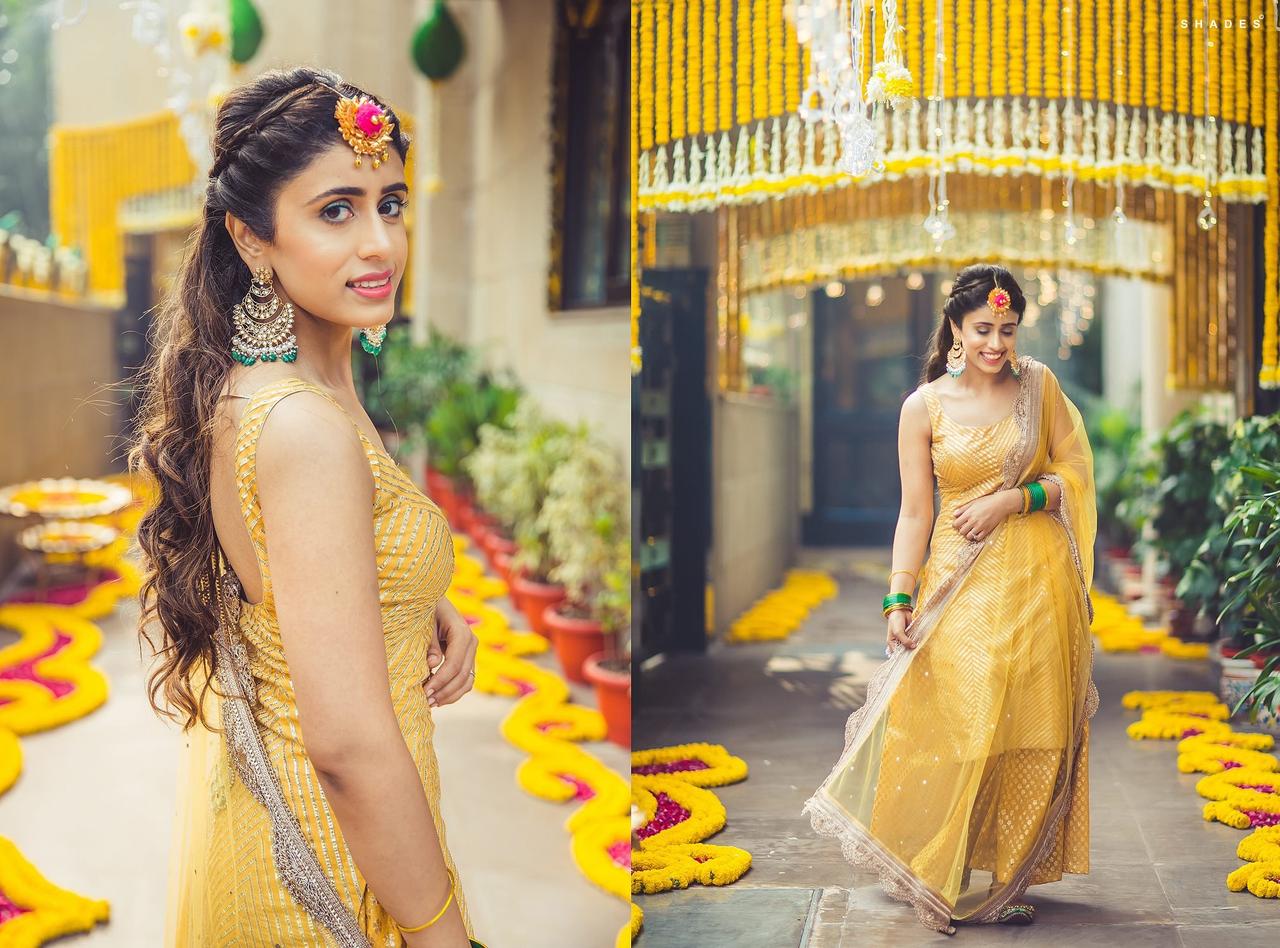 Image Courtesy: Shades Photography India
Brides-to-be who wish to wear something fitted and yet super comfortable, then this simple salwar suit design of a sleeveless Kurti and palazzo pants is worth giving a try. The sleeveless well-fitted Kurti is apt to make you look slimmer, while the broad palazzo pants are going to give you all the comfort to sit easily for your Haldi ceremony for hours at length.
With this simple salwar suit design, ditch the floral jewellery trend. Instead, invest in a set of Gota Patti jewellery or simply adorn a Maang Tikka in Gota Patti style to add an extra dose of Golden yellow to your attire.
2. Dual Toned Simple Suit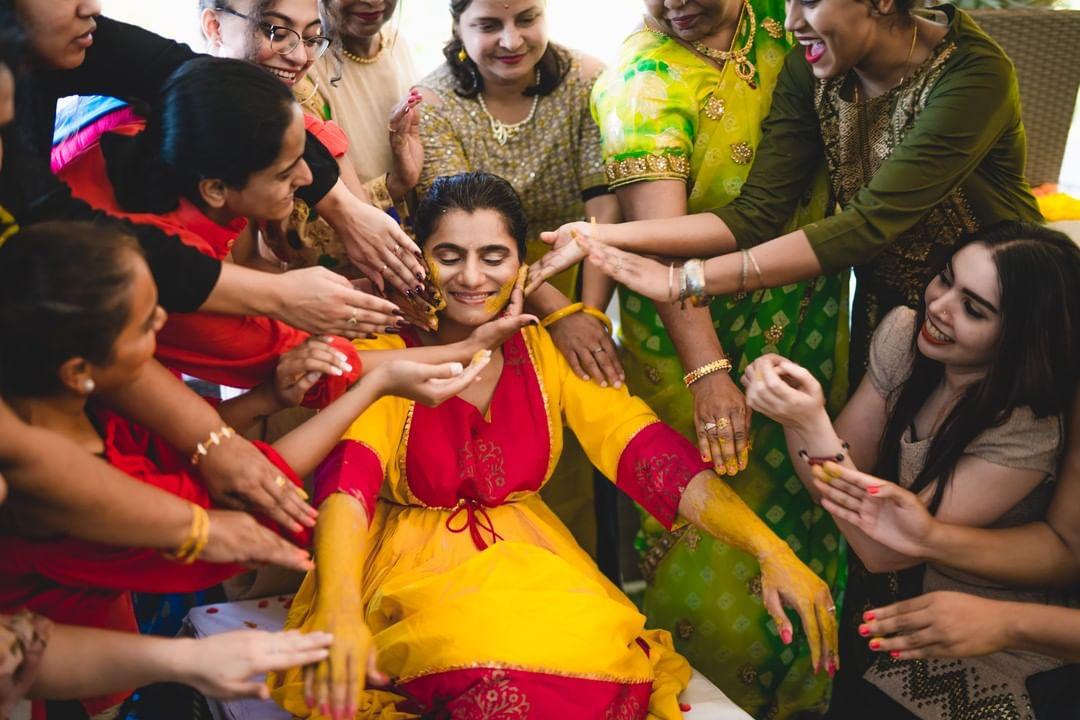 A simple suit which is flowy and majestic is a perfect fit if you wish to don a new style which is not that often spotted on brides. A Dual-toned suit is a royal version of a simple salwar suit design that a bride will always look charming in, be it for the Haldi ceremony or even a Mehndi function.
Both colours yellow and red are considered auspicious in Hindu culture and holds importance in Hindu marriages very strongly. Which is why, adorning a Tuscan yellow and a crimson red-toned suit will be ideal to break the monotony, as well as cater to the cultural demand of the Haldi function.
3. Phulkari Anarkali Suit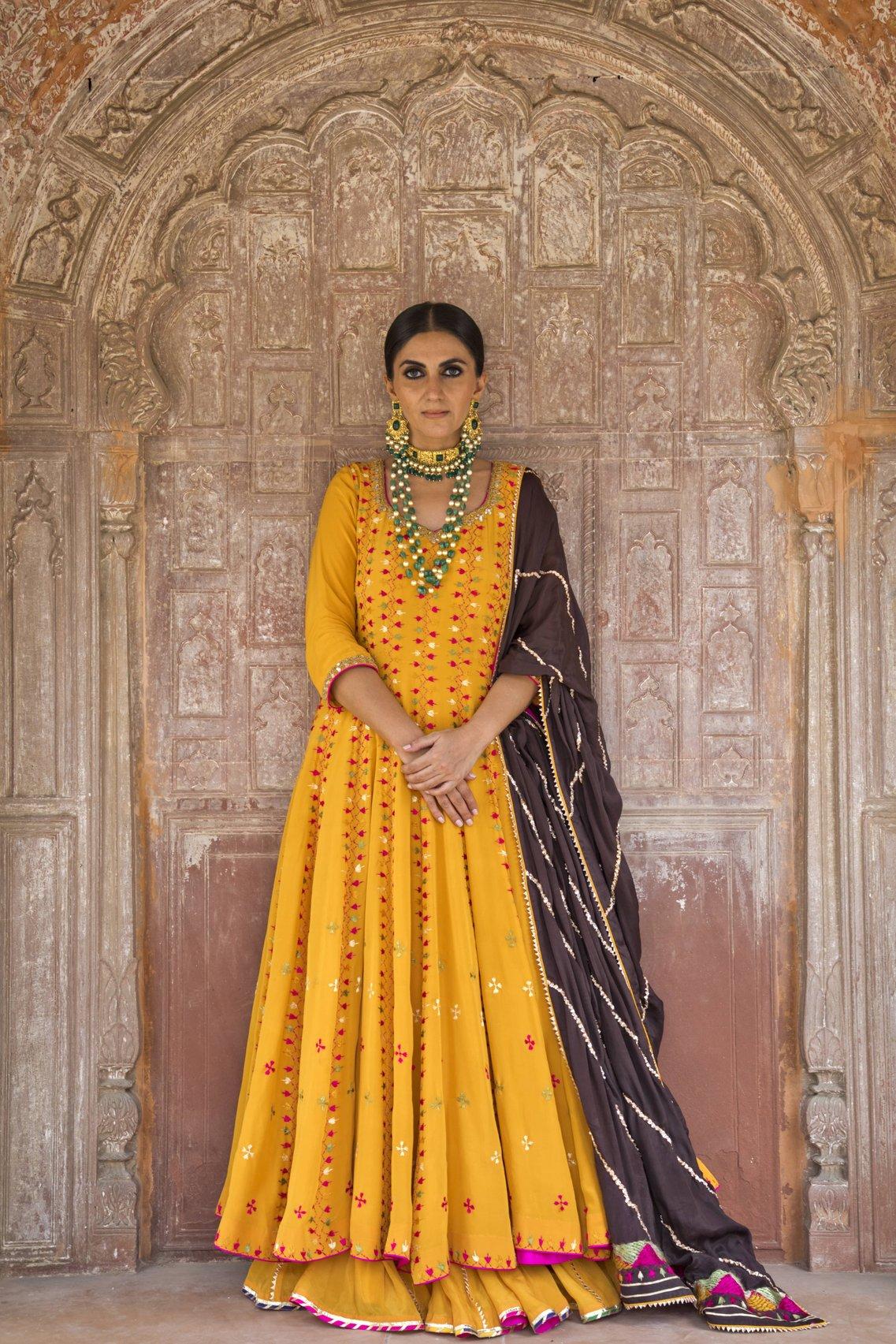 This beautifully draped simple salwar suit design from the house of Ritika & Shakun is an amalgamation of Indian tribal arts meeting royal silhouettes. The Phulkari embroidered floor-length Anarkali suit set has been flawlessly matched with a contrasting bark-brown dupatta consisting of Gota Patti work on it.
This royal yet simple salwar suit design is perfect if you wish to maintain the luxe quotient for your Haldi ceremony as well. If you desire to ante up the accessorisation style further, then compliment the suit design with strings of emerald and pearls or adorn a matching emerald choker, to complete the look!
4. Low Key Embellished Anarkali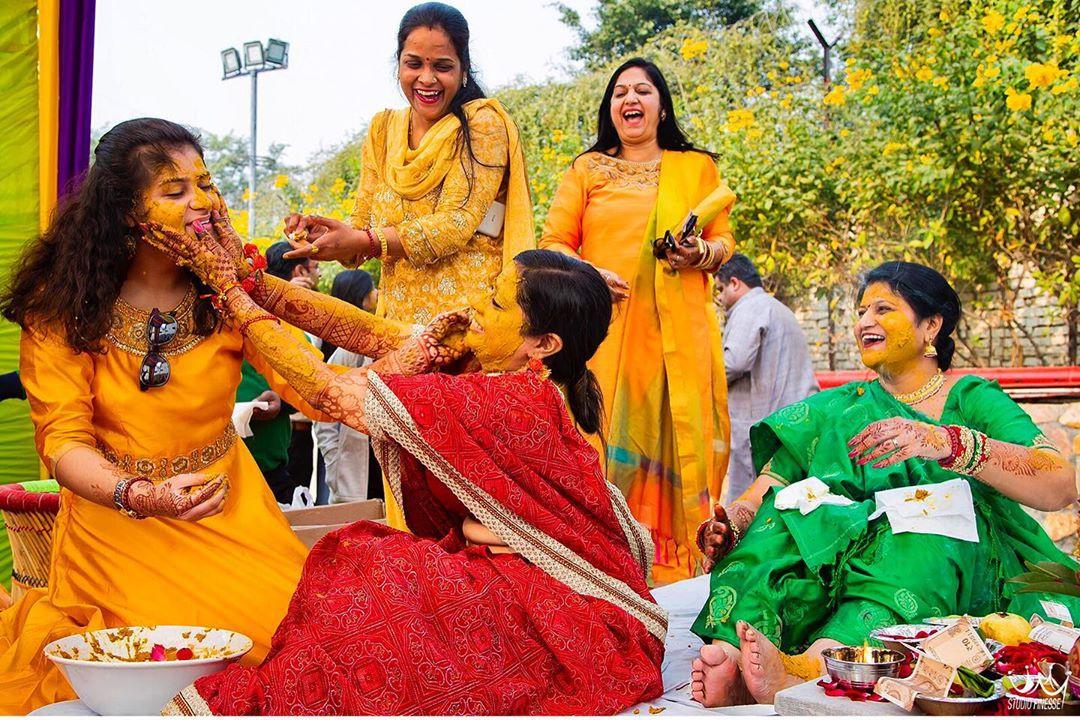 If your bridal wardrobe has to have embellished apparels then you can opt for a simple salwar suit design in silhouettes of an Anarkali frock for your Haldi function. This laid-back fitted Anarkali suit only focuses on embellishing the neckline and the waistline.
With such embellishment style, you will be saved from the troubles of accessorising for your Haldi ceremony completely. But if you must, then a pair of all-black sunglasses to shield your eyes from the sun and make you look ultra-cool at the same time will be a perfect choice!
Another very famous trend that goes very well with simple salwar suit design for Haldi ceremony is the accessorisation with real flower jewellery from head to toe. A set of real flower jewellery will make you feel fresh and smell good at the same time. But real flower jewellery is only ideal if the ceremony is on a time crunch and won't take a few hours to complete.
This way, the flowers will look fresh and lively through the course of the short ceremony. In case you know that a lot of candid photos, emotional hugs and dance numbers will be a part of your Haldi ceremony, then opting for faux flower jewellery will be ideal for you. There are an array of floral jewellery styles and colour palettes available in the market.
The best practice for deciding your Haldi look will be to first finalise the simple salwar suit design and then shop for the right flower jewellery that will go well with your Haldi ceremony ensemble. These simple salwar suit design options teamed with flower jewellery will make for a picture-perfect look that the shutterbugs won't shy away from capturing, candid or posed!
Visit one of our boutique designer vendors to find the perfect simple salwar suit design for yourself. Check out our list for a filtered neighbourhood list.