10 Latest Designer Indo-western Dresses for You to Flaunt
Feeling a bit risqué? The wedding season is just around the corner. What better time to look glamourous in any of these latest designer Indo-western dresses!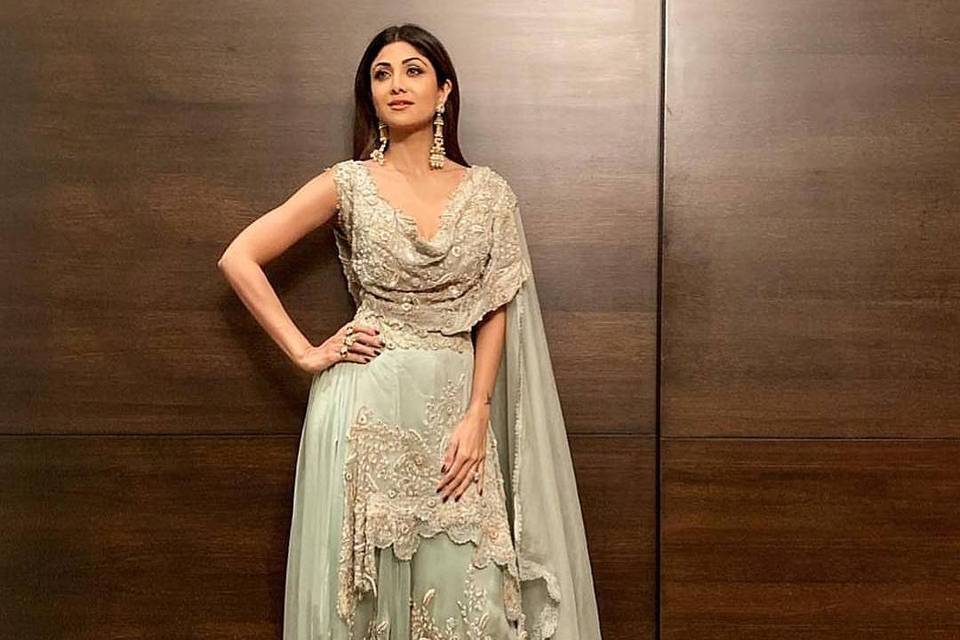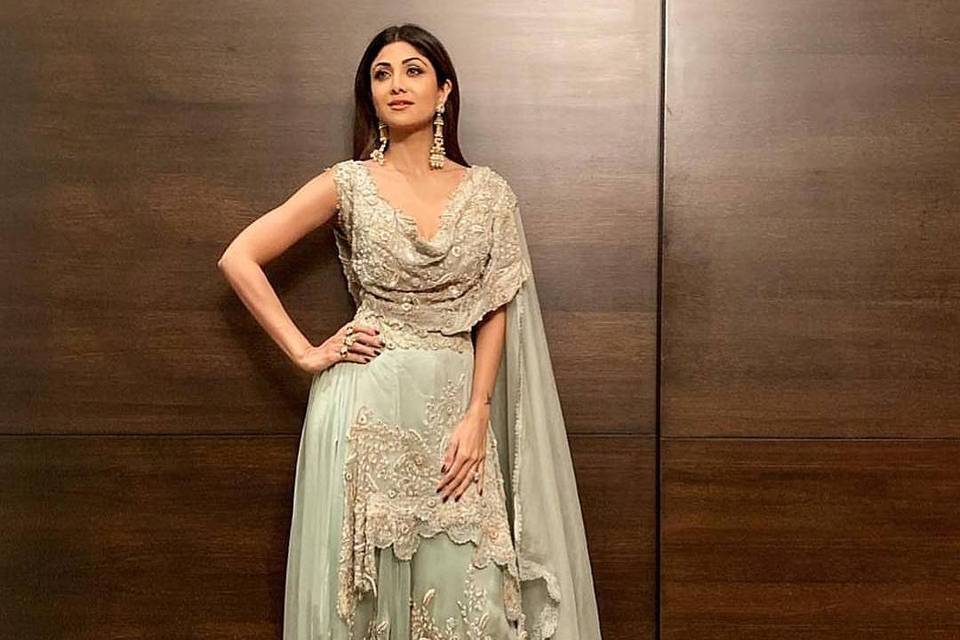 Image Courtesy: Anamika Khanna Official Instagram
We all love wearing traditional outfits for any wedding. It has become a social norm, no matter how meh you may feel about fashion, you have to bring your A game when dressing up. Maybe it is time to give tradition a pause and embrace the millennial in you.
Indo-western outfits have the perfect balance that makes you ready for a wedding instantly! It has the essence of traditional silhouettes with western elements that make them more modern.
Indian designers like Anamika Khanna, Falguni Shane peacock have an extensive collection of latest designer Indo-western dresses you have never seen before. The silhouettes are flowy and accentuate the figure in the best way.
We have 10 latest designer indo western dresses that are going to make you fell sexy and beautiful.
Pants or lehenga? How about both!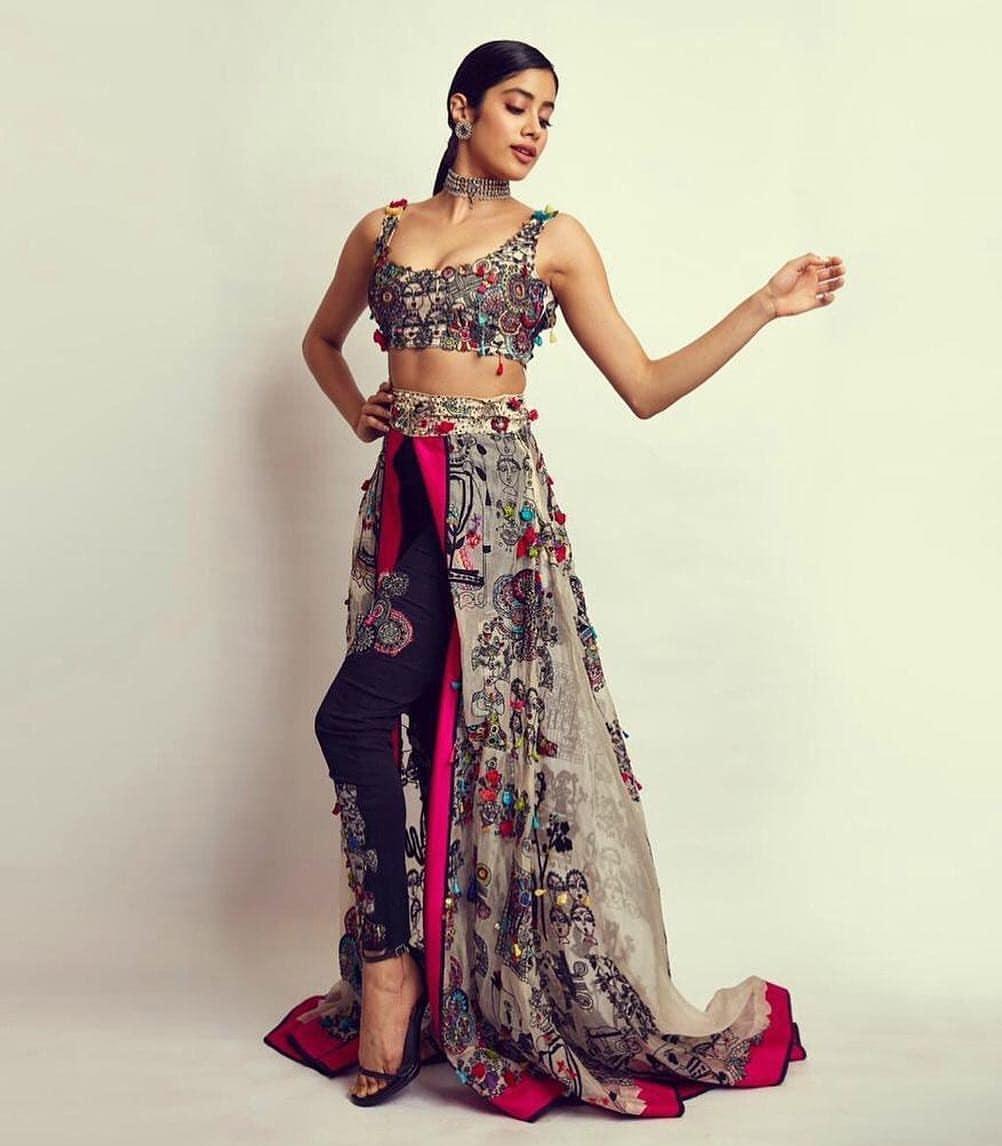 Image Courtesy: Anamika Khanna Official Instagram
We love wearing pants, as nothing is more comfortable than they are, but weddings call for pretty skirts and bridal lehengas. Why not wear an outfit that has both? We love this indo western outfit with a front slit and trousers underneath. It is comfortable and traditional. Latest designer Indo-western dresses like these are perfect for a Sangeet ceremony. You can dance any way you like!
Crop top, sharara and long jacket!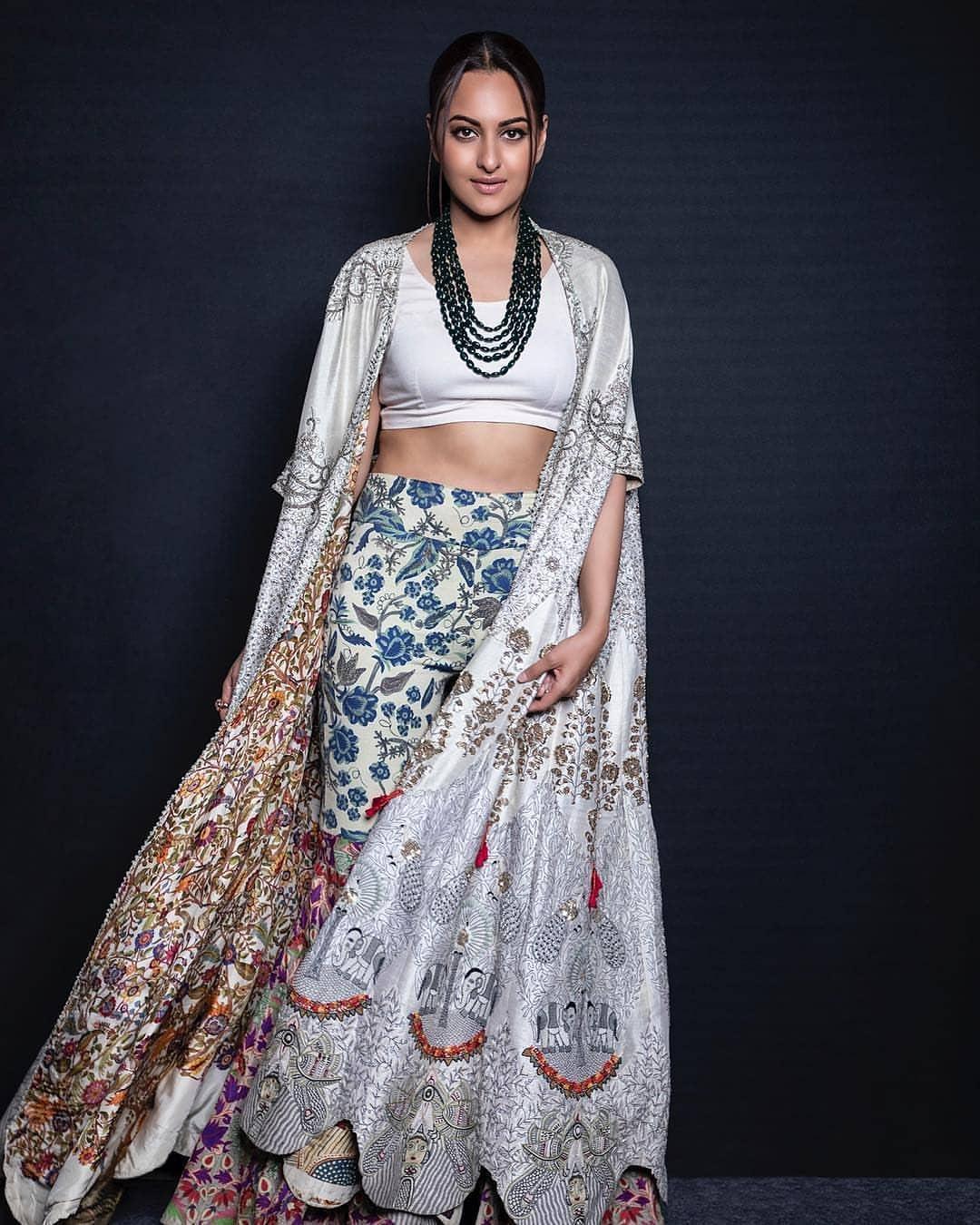 Image Courtesy: Anamika Khanna Official Instagram
The next outfit is a beautiful sharara set with a simple crop top and floor touching jacket that matches the essence of the bottoms. We love that the backside of the jacket has an intricate pattern that compliments the blue and purple in the sharara.
Any bride or bridesmaid can wear the latest designer Indo-western dresses with a jacket for a cocktail party and even reception for the bridesmaids!
Tissue asymmetrical skirt with a cape!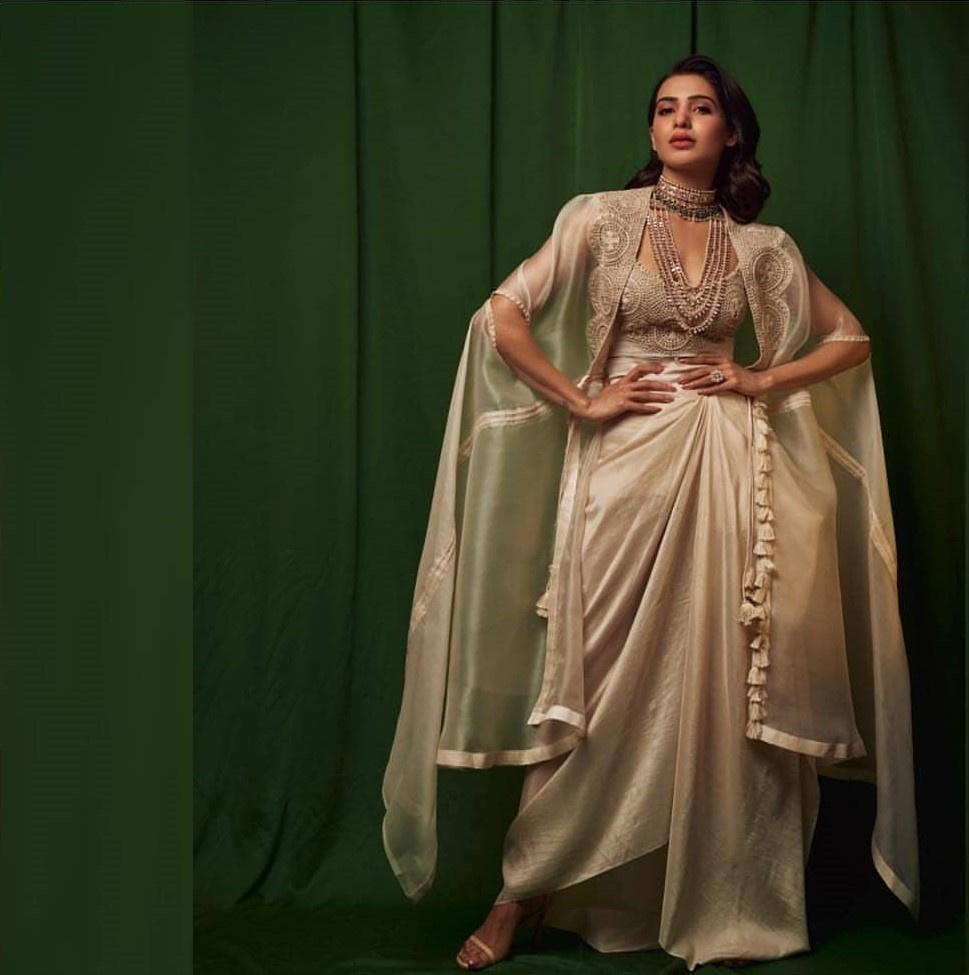 Image Courtesy: Anamika Khanna Official Instagram
If you are looking for the latest designer Indo-western dresses that are more traditional in design than western, this outfit is a good choice. If you are getting it stitched by your tailor, make sure they remember the pleats on the skirt, as the uneven hem is the result of the pleats. In addition, it is up to you if you want the holes in the sleeves.
Saree with a corset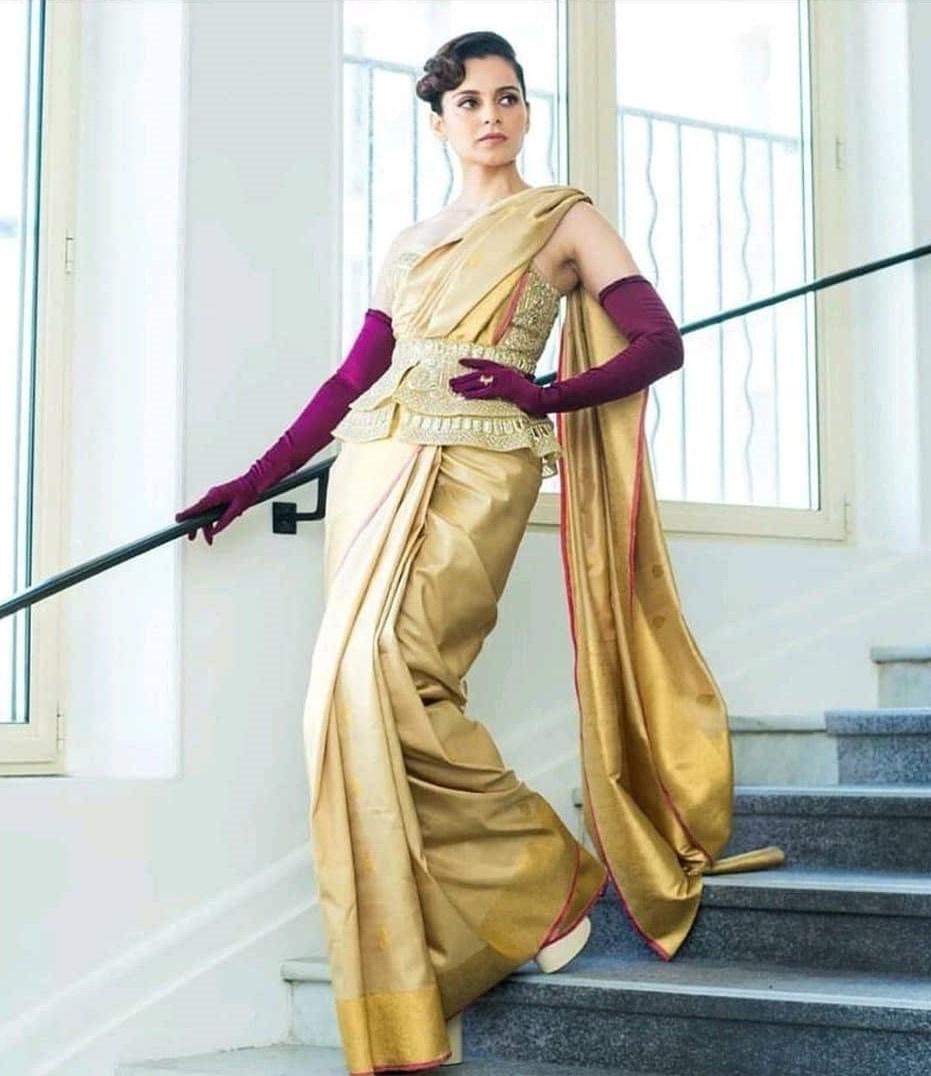 Image Courtesy: Falguni Shane Peacock
Who has not seen this picture of Kangana Ranuat in this saree paired with a corset blouse! She looked beautiful while walking the red carpet of the Cannes film festival. You can take inspiration and pair your saree with a matching corset blouse. The gloves, however, are your personal choice!
Velvet wide pants set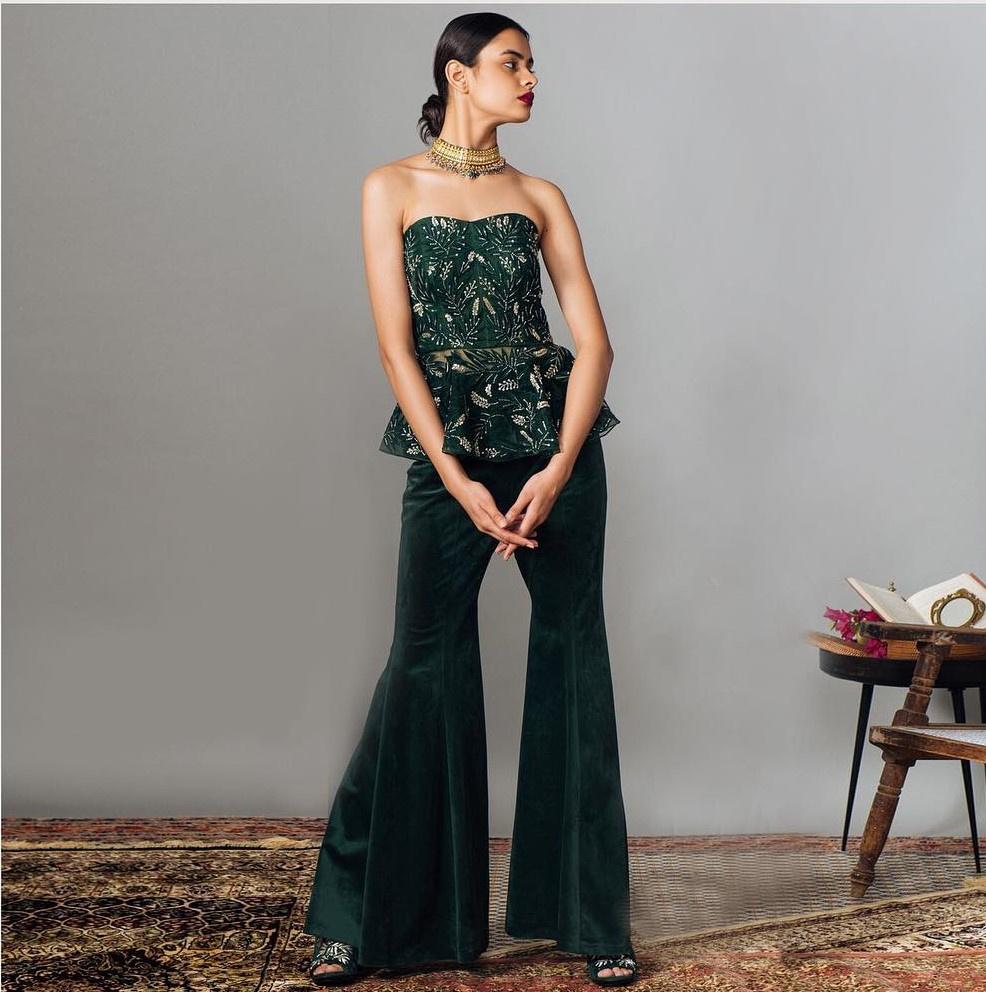 Image Courtesy: Mishru Official Instagram Page
If you are more into western silhouettes and designs, we think you need wide pants set like this in your collection. It will for sure come in handy this wedding season! The embroidered peplum blouse adds the traditional design we were missing. A bride can wear this to her cocktail ceremony and bachelorette party as well!
Silk dhoti with one shoulder blouse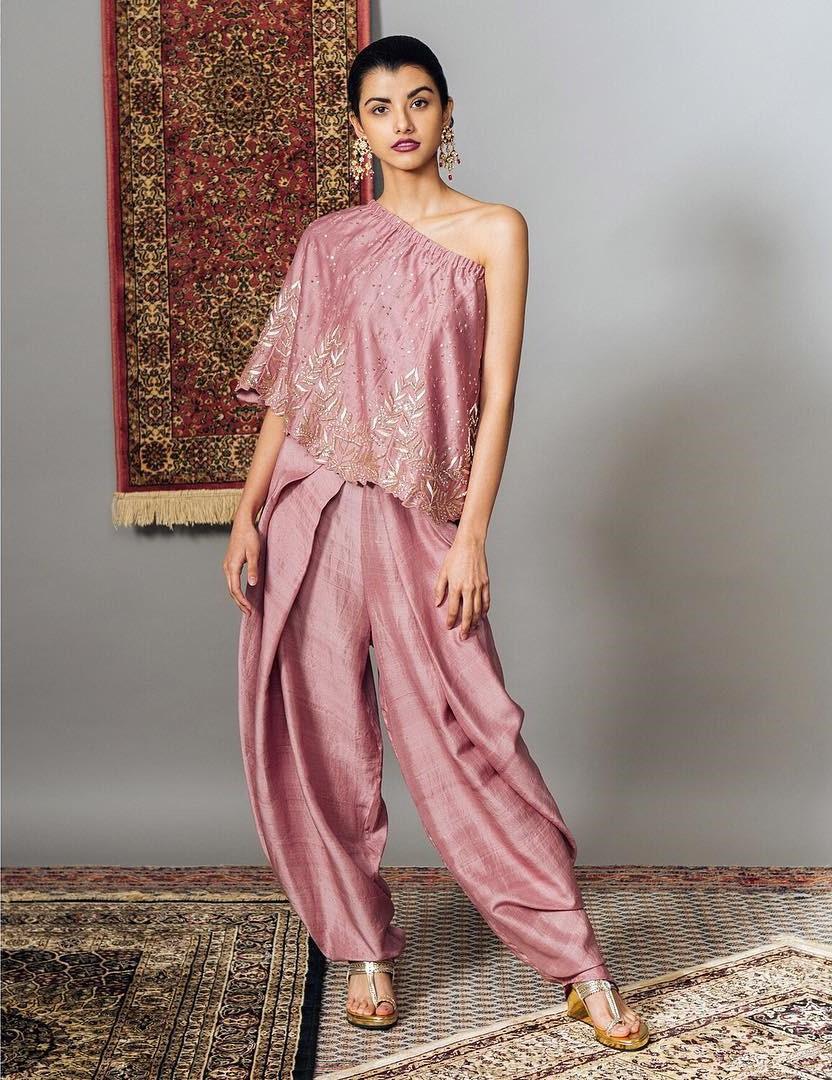 Image Courtesy: Mishru Official Instagram
Latest designer indo western dresses like this are perfect for the close wedding guests. You can wear it to the Haldi or Mehndi ceremony and ditch the yellow and green or get a similar outfit stitched in the colour of your choice. We just love the texture in the dhoti pants because of raw silk fabric!
Ready to wear saree dress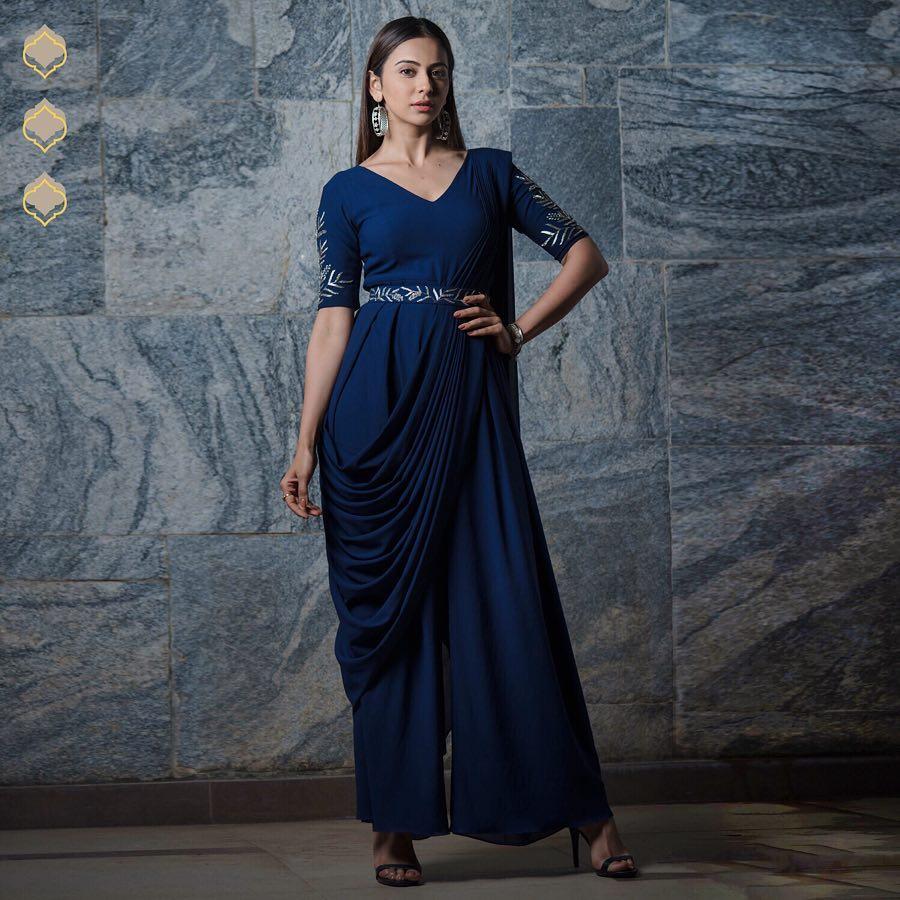 Image Courtesy: Mishru Official Instagram
If you love the pallu that falls on your shoulder, but cannot take the pain of wearing a saree for hours, there are alternatives. You can easily go for the ready to wear dresses that have a pallu detail attached from the waist. There are options for dresses as well as trouser one pieces.
Sharara one piece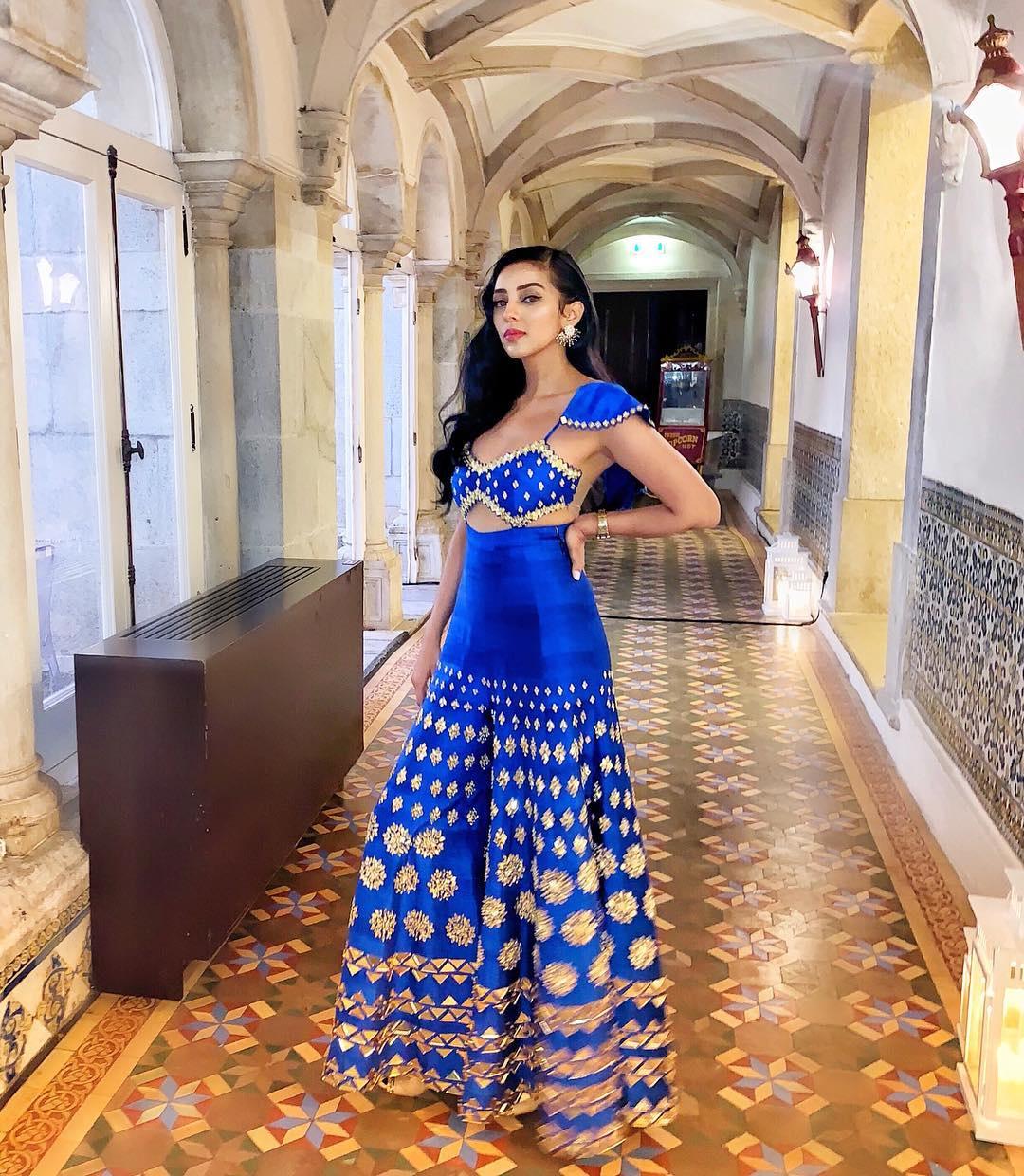 Blue is a colour that works in all the settings. That is why it never goes out of fashion, especially in the wedding fashion biz. Here is a sharara one piece with heavily embroidered top and bottom. The torso area gives a much-needed break in the golden embroidery and makes it a must-have.
Traditional one-piece with a slit in the trousers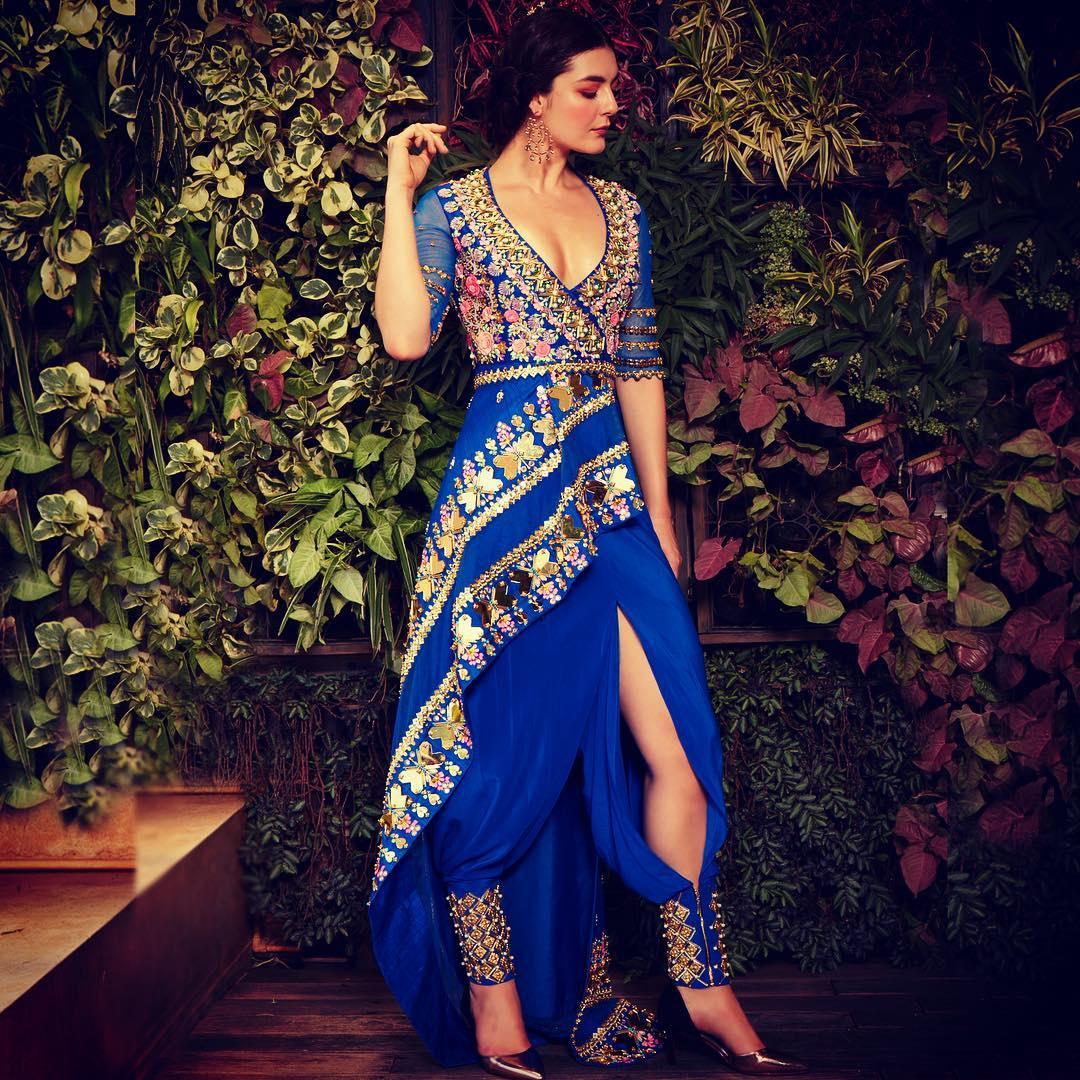 If you love experimenting with your outfits, here is an indo western one piece you will not have seen many times. This is the first time we have seen a complex dress like this. The balloon pants with the slit and the play of embroidery is just beautiful.
Asymmetrical dress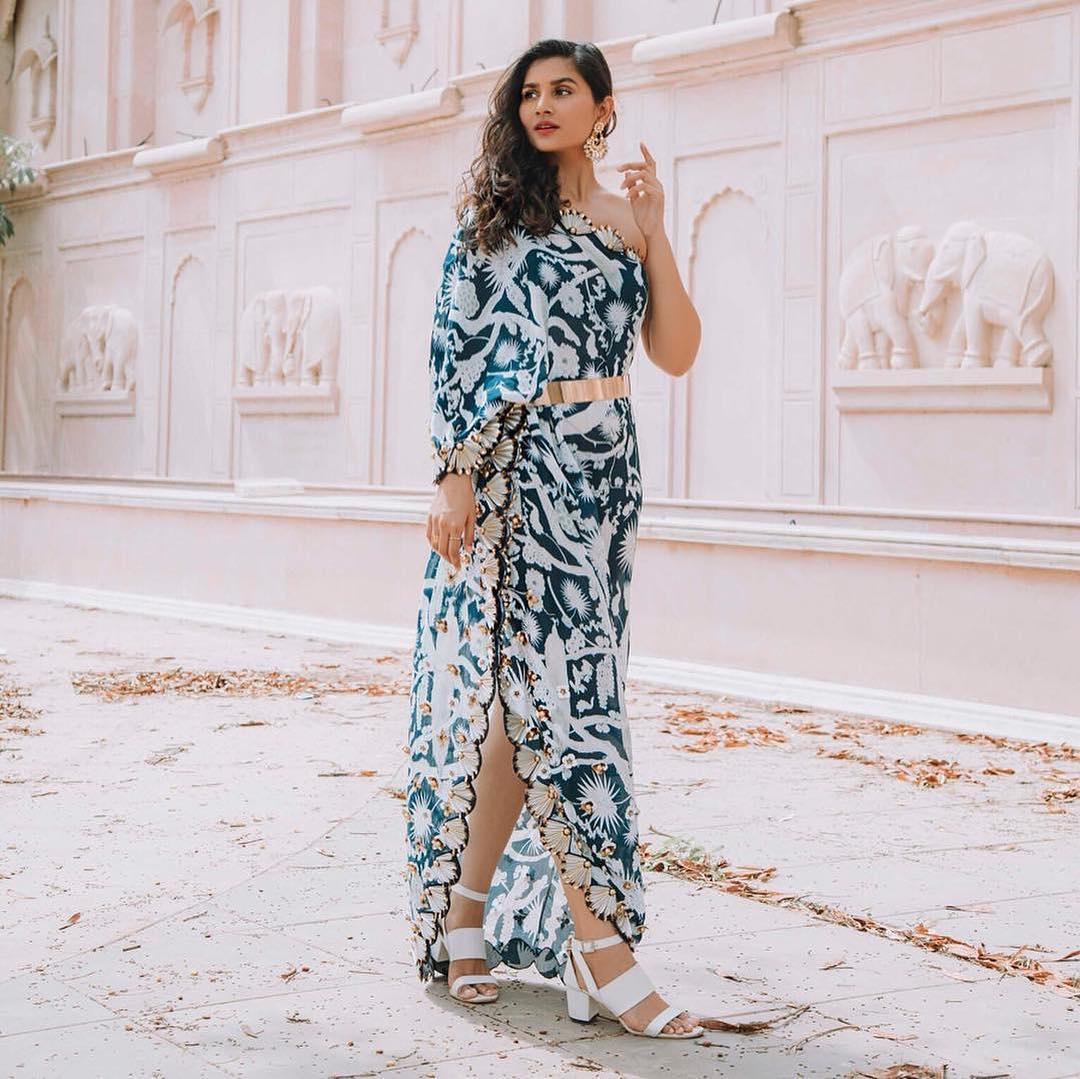 Image Courtesy: Shivan & Narresh Instagram
The last outfit in this latest designer Indo-western dresses list is a simple asymmetric dress for the bridesmaid. It is breezy and perfect for the summertime. You can wear it to a number of events like Haldi, Mehndi, pool party and cocktail, to name a few!
What did you think about our picks for the latest designer Indo-western dresses? We think there was a lot of variety that suits many choice groups. If you want a more traditional vibe to your outfit, there are some stunning pieces in this list and the same goes for contemporary outfits!
Check out these makeup salons that can help you strike the balance between contemporary and traditional makeup!