Inspirational 10 Princess Dresses Worn by Brides on Their D-day
Weddings are all about a fairytale setting. So why not give your outfit a fairy tale touch too? Take inspiration from this list of 10 princess dress designs for pre-wedding functions!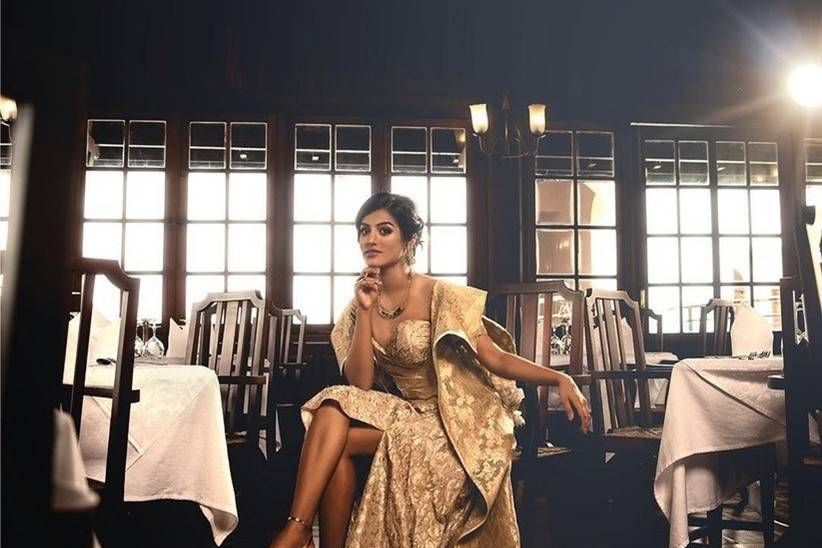 We've all grown up watching and reading about princesses in fairy tale gowns - remember those stone-laden gowns with multiple layers in amazing fabrics?
And with that, we'd always assumed that this is something that we'd grow up to wear, most probably on our weddings. Be it Cinderella's magnificent ballroom gown or Snow White's dreamy dress, wearing dresses like that will most definitely be a dream come true for most of us.
While your main wedding attire will depend on your customs and traditions that might not include a gown, you can definitely spoil yourself silly and wear a stunning dress on one of your wedding functions - think cocktail or reception.
While the main silhouette of the dress can be inspired from the ones that you admired while growing up, there's a lot of scope for experimentation in terms of colour, sleeves, neckline, designs and patterns. And while you search for your perfect outfit, you'll find tons of images and material all over the internet, to the point where you'll be utterly confused.
To avoid all of that and to browse through a specially curated list of dresses that are both trendy and grand, go through these 10 gown options:
Princess Dress in Deep Purple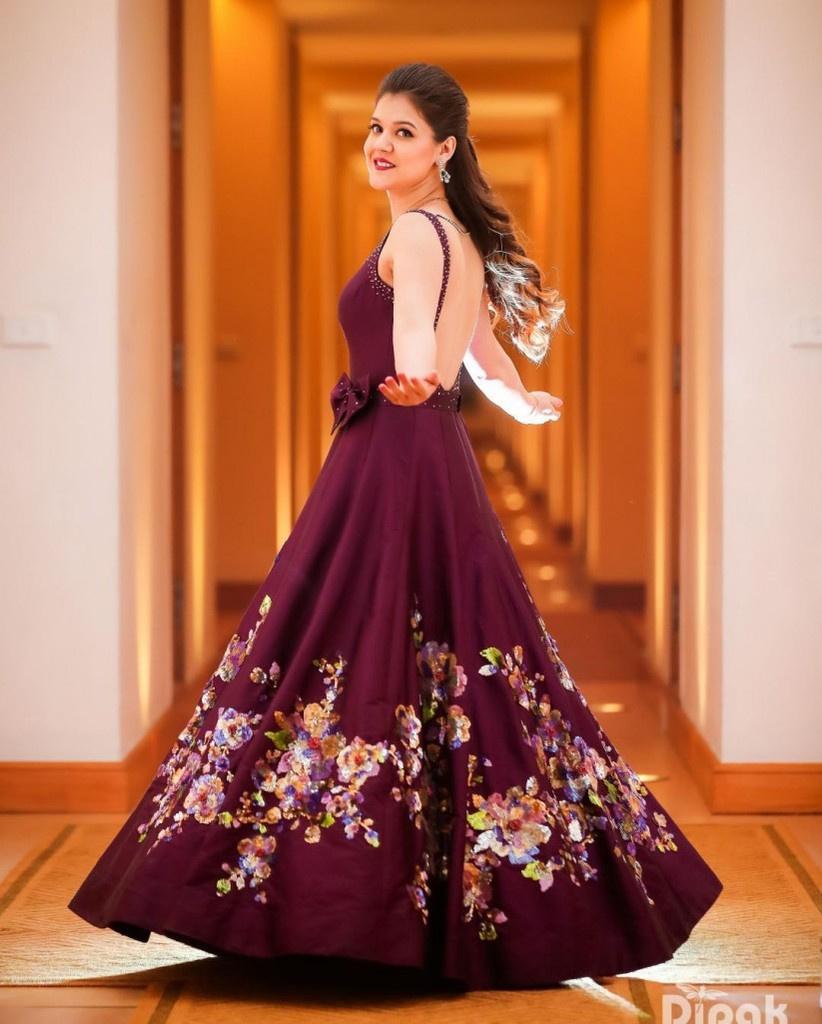 Purple is always taken to be the colour of royalty and a gown in this shade is sure to turn heads left, right and centre. If you love floral motifs, you can also go ahead and get some floral embroidery done towards the edge of your outfit to give it a stunning contrasting appearance. Add a low back to this along with a bow belt and your dream outfit will be ready!
Royalty in White Princess Dress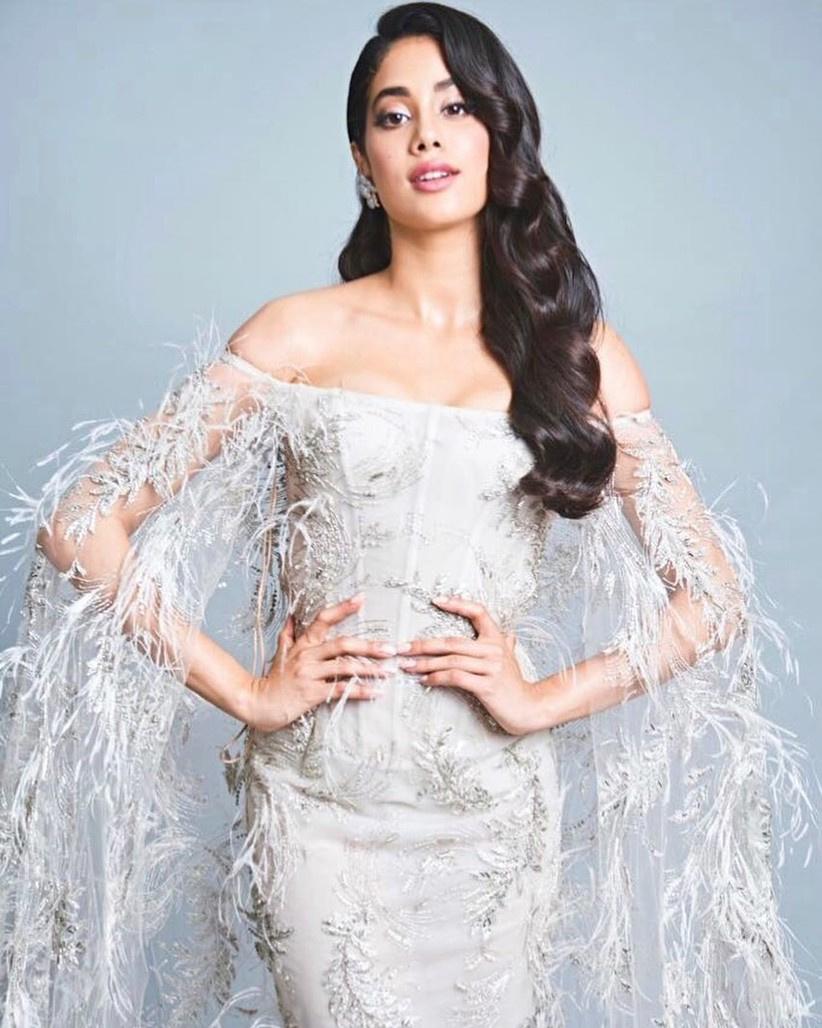 Image Courtesy: Jahnvi Kapoor's on Instagram
This is a mermaid-fit body-hugging dress that highlights your silhouette really well. The fuzzy motifs all over the dress give it a dream-like appearance. Make sure that you go ahead with an off-shoulder neckline with a dress like this to emphasize on your collar bones really well. Leave your hair open and let your tresses flow with this one and voila you're all set!
A Shaded Floral Princess Dress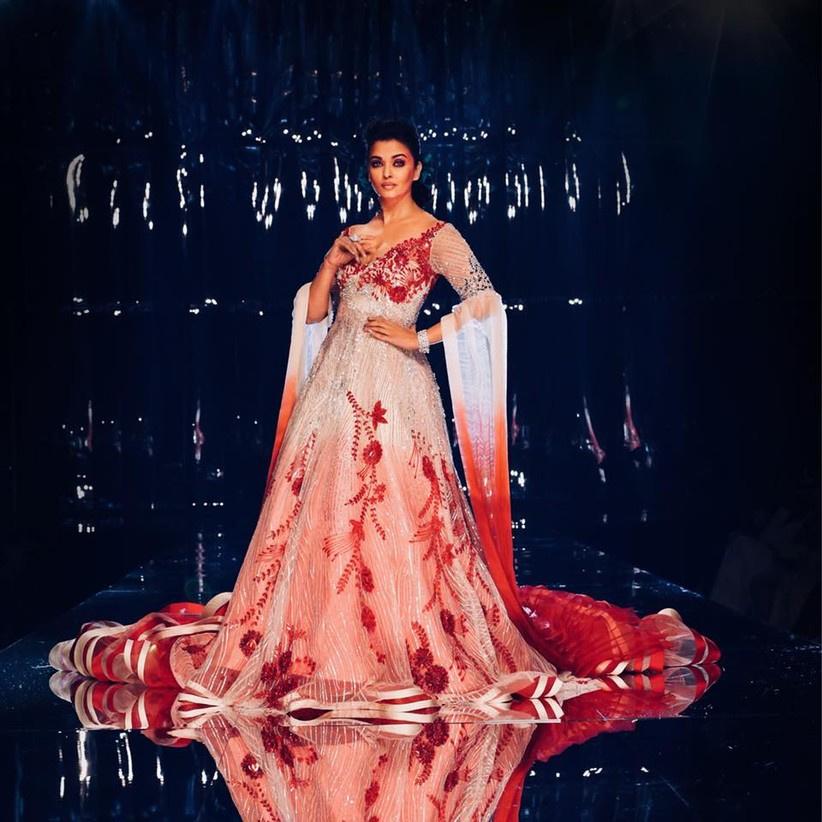 Image Courtesy: Manish Malhotra's Instagram
This mesmerising designer gown is all you need to steal all the spotlight. Perfect for those who love showing off floral motifs, this will make you a walking fairytale. The flowy floor-length sleeves with net details on top are the ideal combination with this gown and we can't get enough of the gorgeous red and white contrast all over the gown - a timeless masterpiece by the master himself!
A Lace Affair Princess Dress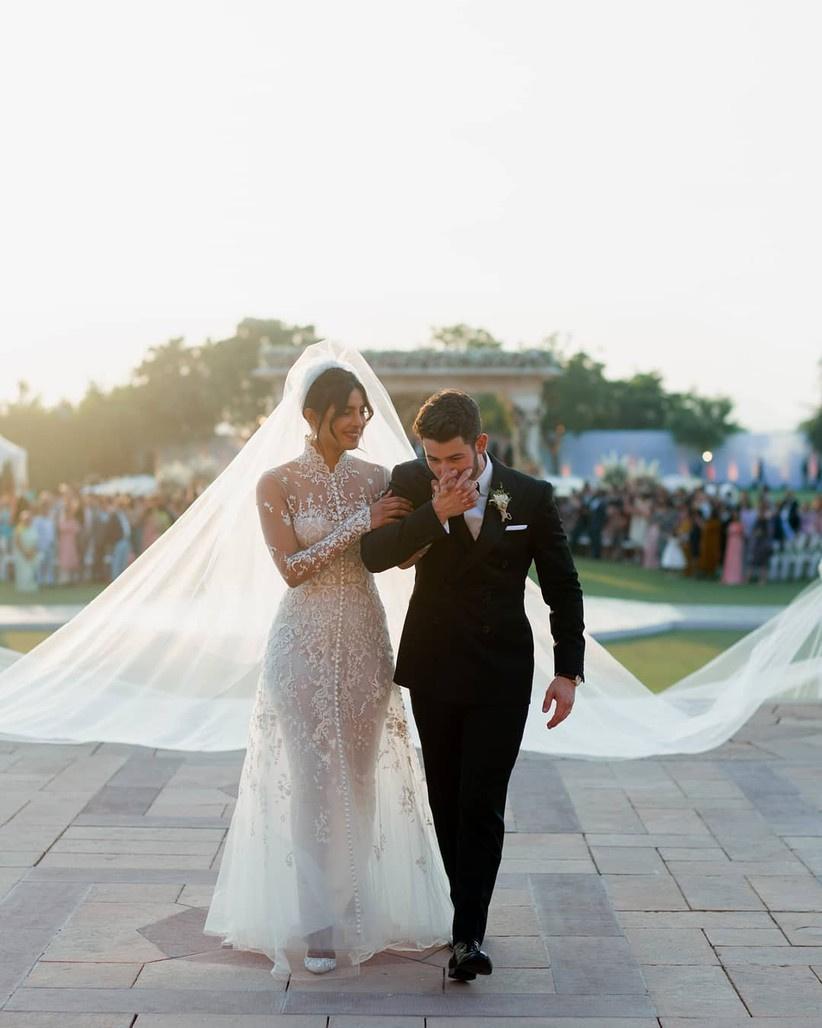 Image Courtesy: Priyanka Chopra on Instagram
Lace is always meant for added intricacy and elegance. A white dress like this one with sophisticated lace details all over is every fashionista's dream come true. Plus the sheer neck adds an unmatchable softness to the dress.
Fluffy Princess Dress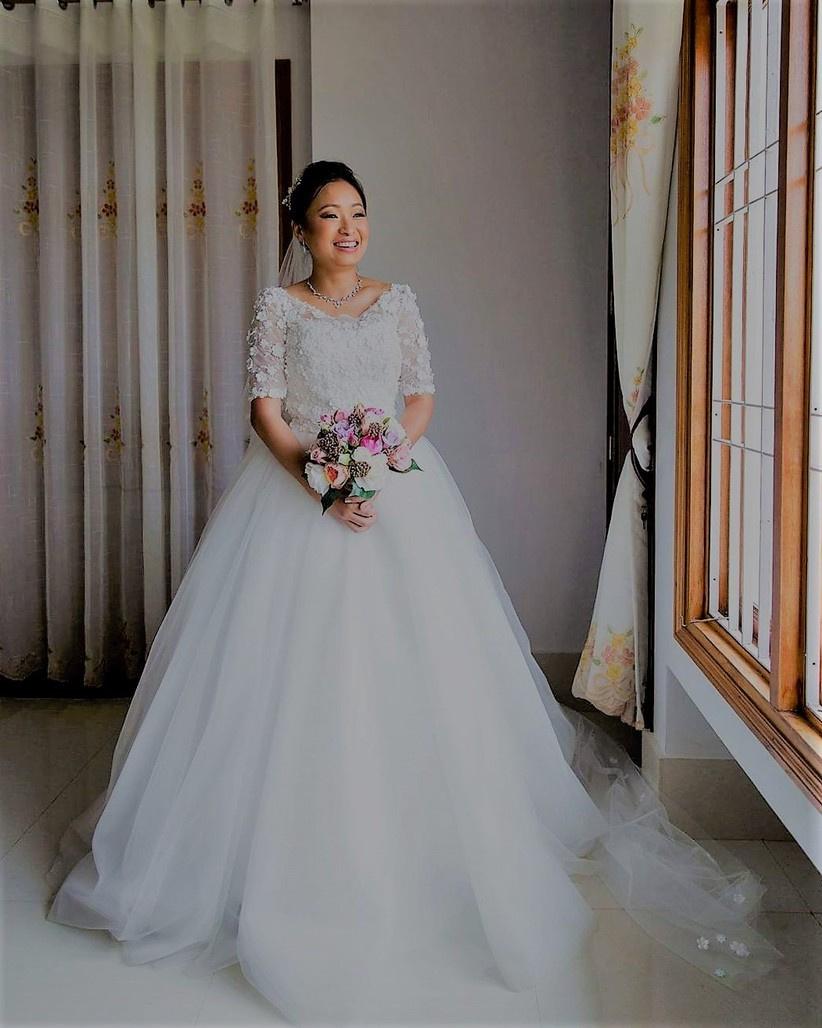 Want to look like a goddamn treat? Well, here's your dress. The fluffiness of it makes it look like a dress straight out of the movies and the heart motif embossed top part makes it look all the more adorable. If you're wearing a gown for your D-DAY, then look no further and go straight ahead with this option.
Princess Dress With Off-shoulder Fur Neckline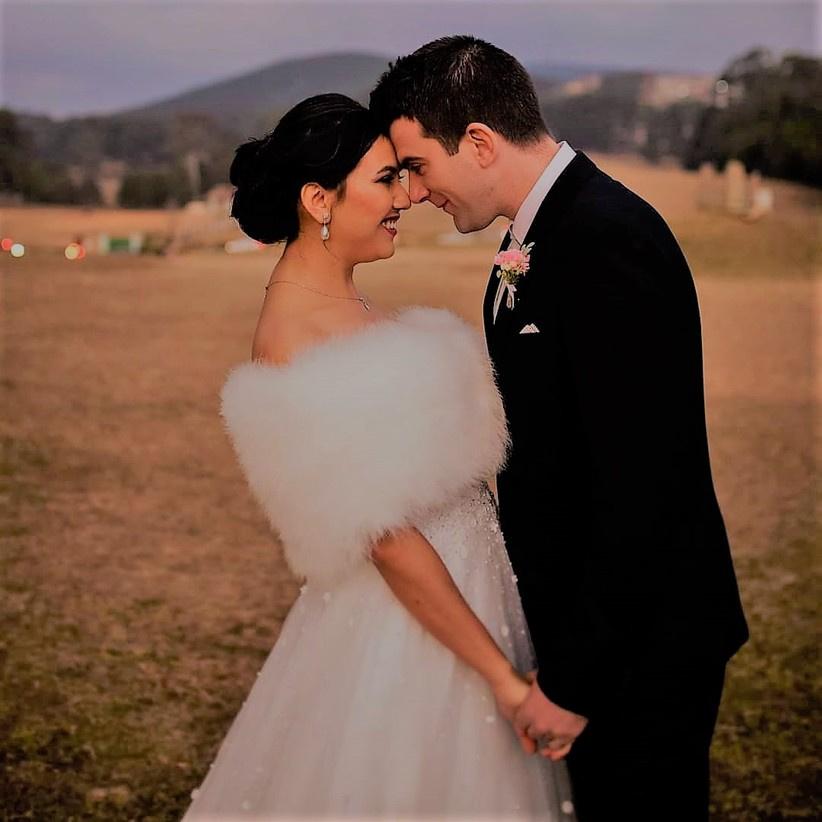 Adding fur to a dress always makes it look more luxurious. The off-shoulder neckline with fur details is all about being stylish and elegant at the same time. Pair it up with minimal jewellery and no one will be able to take their eyes off from you.
The Low-back Princess Dress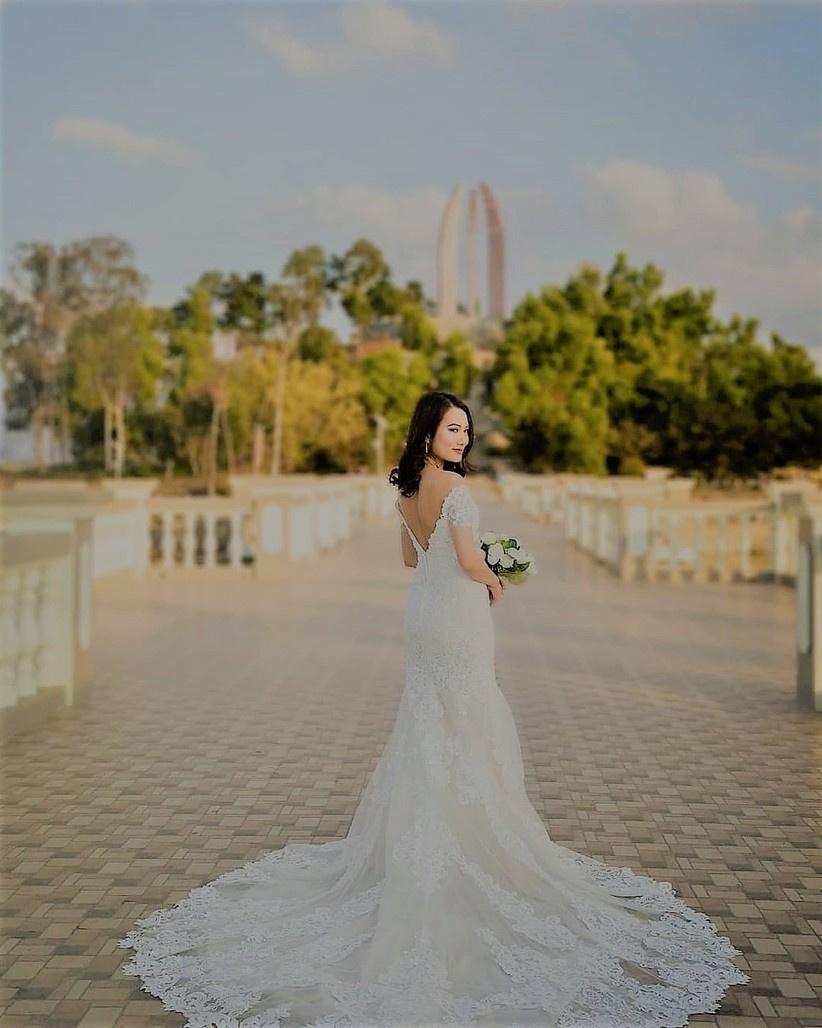 How about we add some sexy to your outfit? This dress with the low-cut V-back will take care of that. This goes especially well for brides with short hair. Or if you have long tresses and still want to show off your back, tie a top bun to go with this dress.
The Indo-western Princess Dress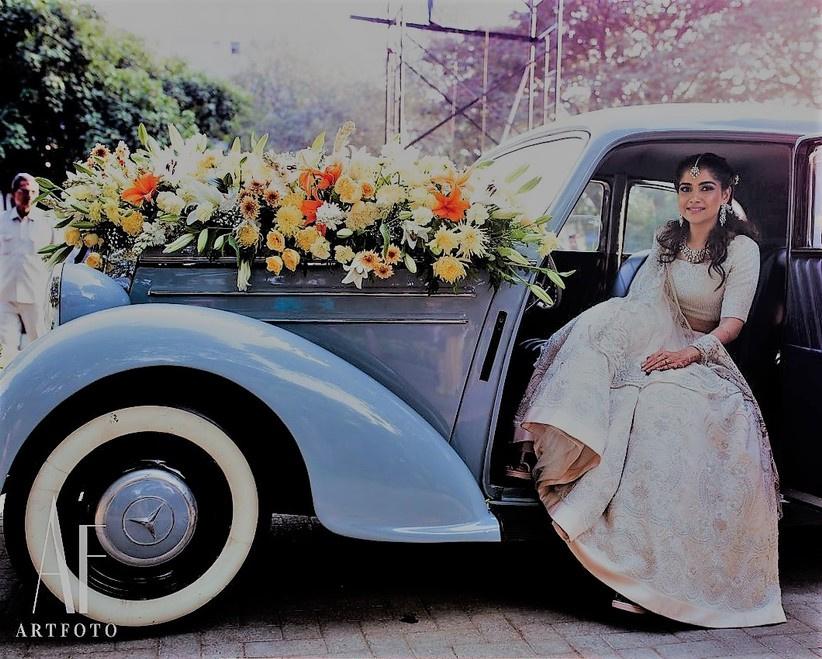 Fusion outfits are our all-time favourites, simply because they bring together the best of both worlds - the dazzle of Indian outfits and the elegance of Western ones. Wear this dress if you're on the lookout for something contemporary with a touch of traditional.
The Ruffled Princess Dress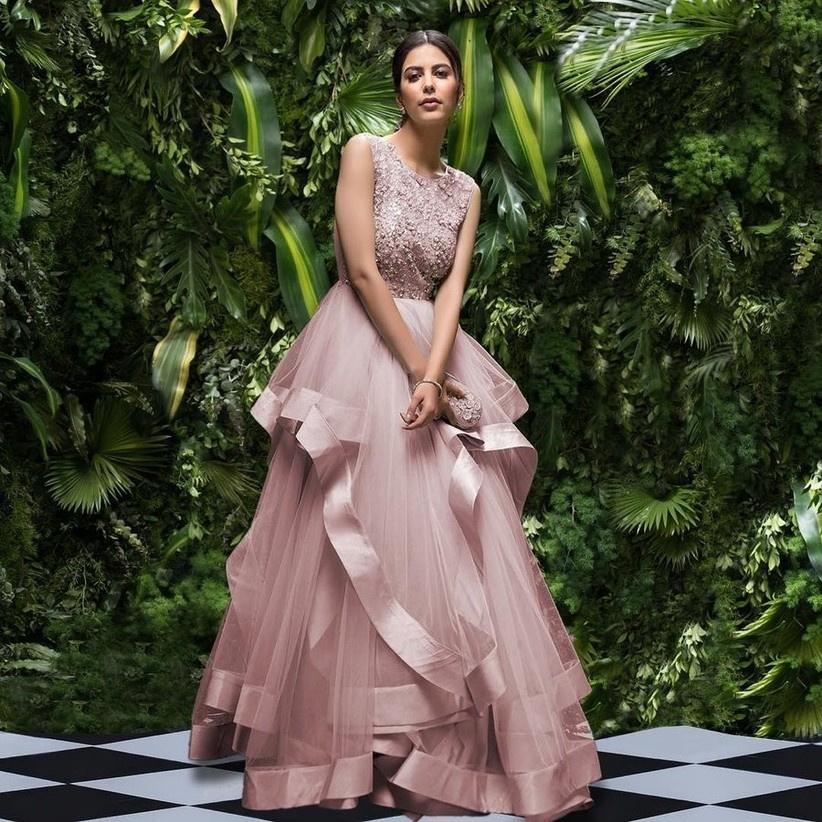 Ruffles add volume and texture to outfits - this dress specifically with satin-bordered ruffles is what you need to wear if you want to charm the hell out of everyone. The sequin work towards the top is an added bonus and will make you look like a dazzling dream.
The Stunning Ballgown Princess Dress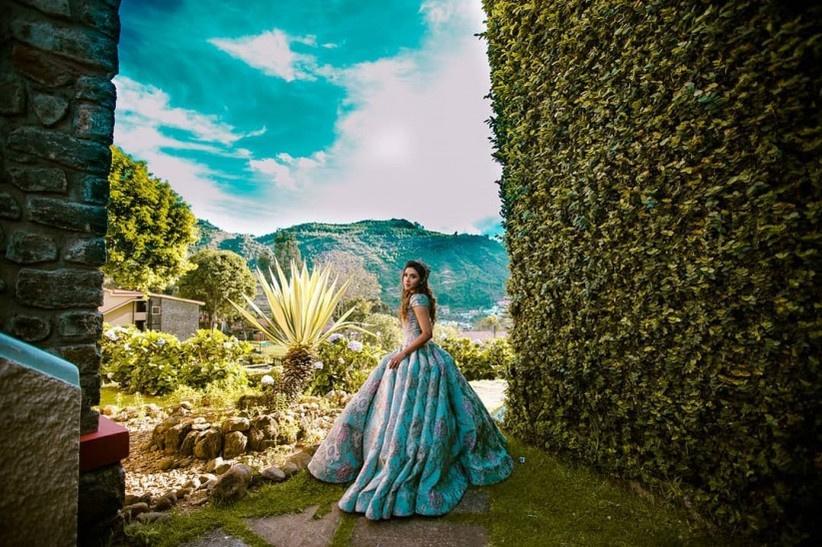 Inspired by the evergreen fairy tales, this ballroom gown with a soothing colour palette and exquisite details on it along with the right amount of frills is great for brides who love dressing up. If you wear this, make sure that you wear heels to match up to the volume of this dress.
There are a lot more things to be considered along with the dress - the kind of shoes you're going to wear, whether you'll wear heavy jewellery or no jewellery at all and the most important part, how you're going to do up your hairstyle. Once you pick out your dress, plan all these details too.
Which princess dress did you like the most to be your wedding gown? Share with us in the comments below!