Ruby Necklace Sets to Add a Pop of Colour to Your Bridal Jewellery
Check out these 10 ruby necklace set designs perfect for the bride for her wedding day. May it prove to be the stone of energy, love, passion and power for you and your marriage!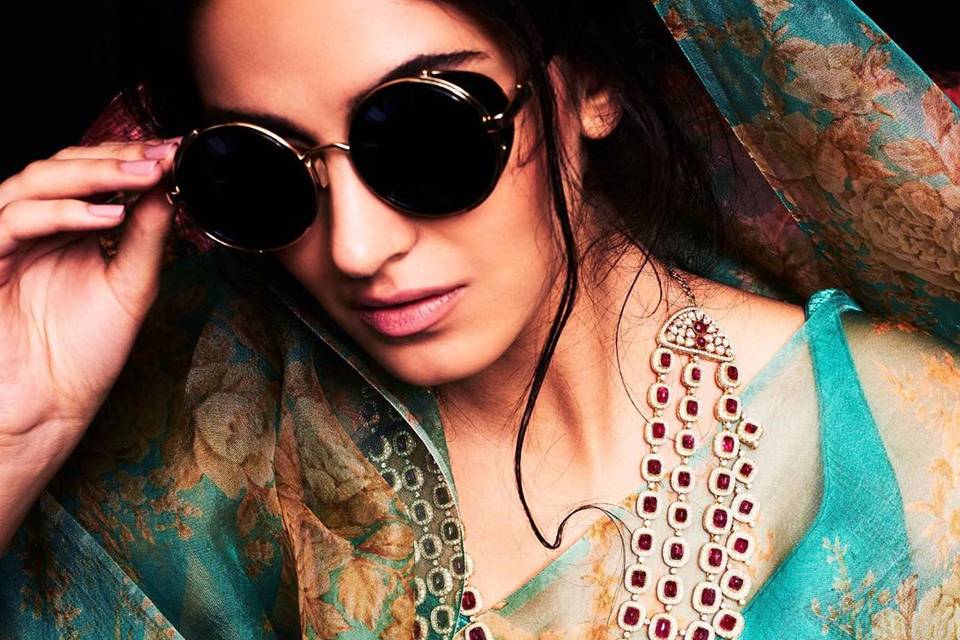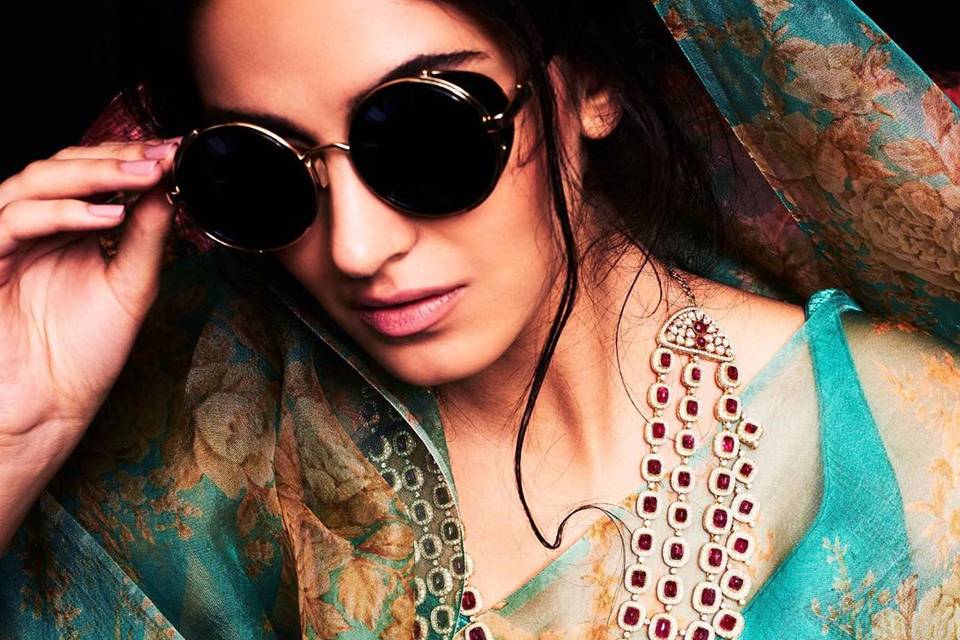 Image Courtesy: Sabyasachi Jewelry
Indian weddings are not complete without a splash of red. Whether it is a bride decked up in a red ensemble or it's the jewellery that has a splash of red in it, no Indian wedding is complete without the colour of love. If you are looking for more than one ways to incorporate red in your wedding look, a ruby necklace set is tops our charts.
Lord of the gemstones or king of all precious stones, rubies have carved up their way to prominence in every culture in the world. Ruby is a hot-favourite of those in love and in power. They are dynamic, attract sexual activity and bring about enthusiasm and passion. Also, since the colour is red, you can rest assured that it will complement almost every colour and style. What can be more fitting for a wedding?!
Check out the 10 ruby necklace set designs, some in gold and some with diamonds!
Diamond collar necklace with Rubies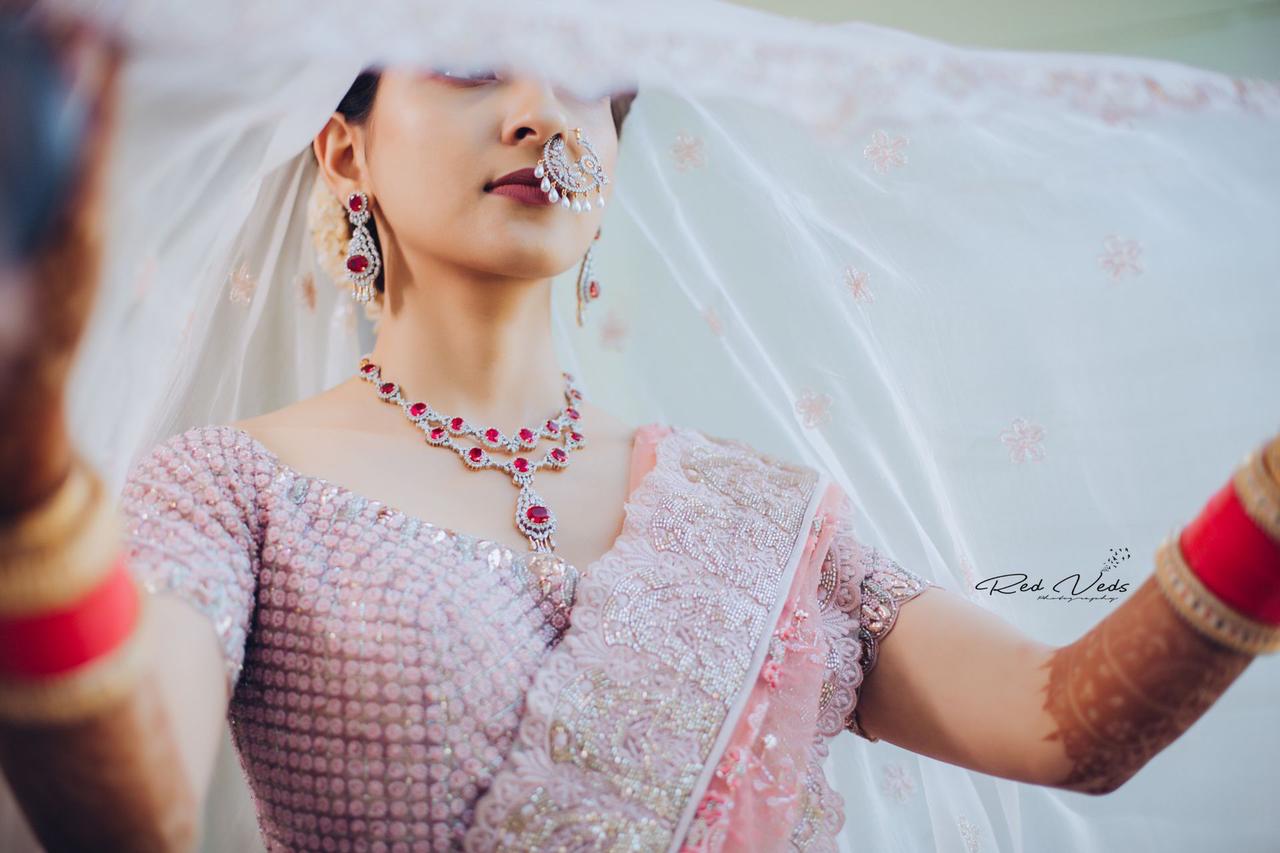 This real bride is wearing a diamond collar necklace set with stunning ruby stones. It would look even better with a bridal lehenga in colours like red, green, golden, blue, yellow, and pink.
Fine uncut diamond set with statement ruby stones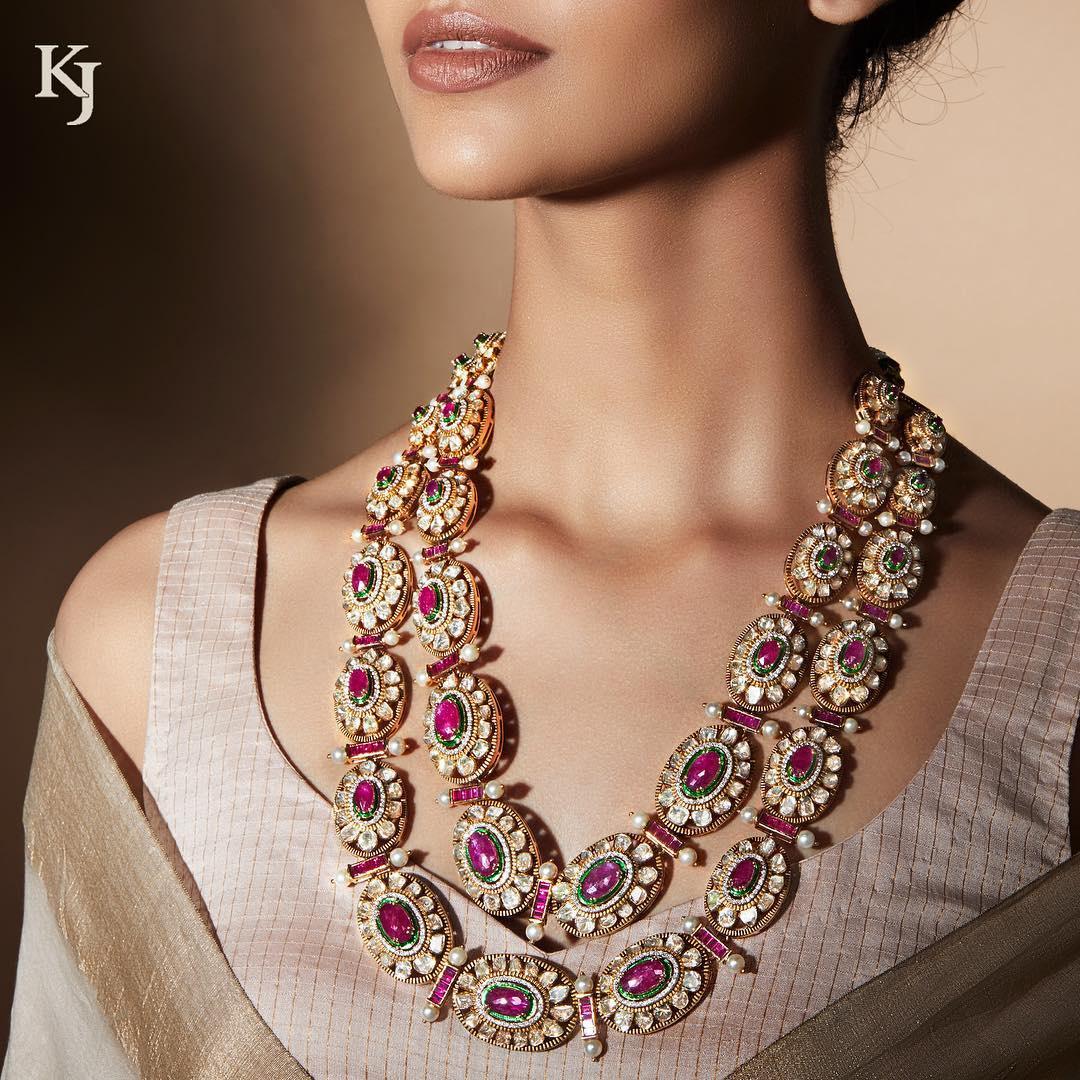 Image Courtesy: Khanna Jewellers
Uncut diamond jewellery complements every stone colour, be it green, blue or red. It allows these precious gems to stand out. This uncut diamond necklace is so fine that you can barely take your eyes off the intricate work.
Polki, Pearls & Ruby necklace set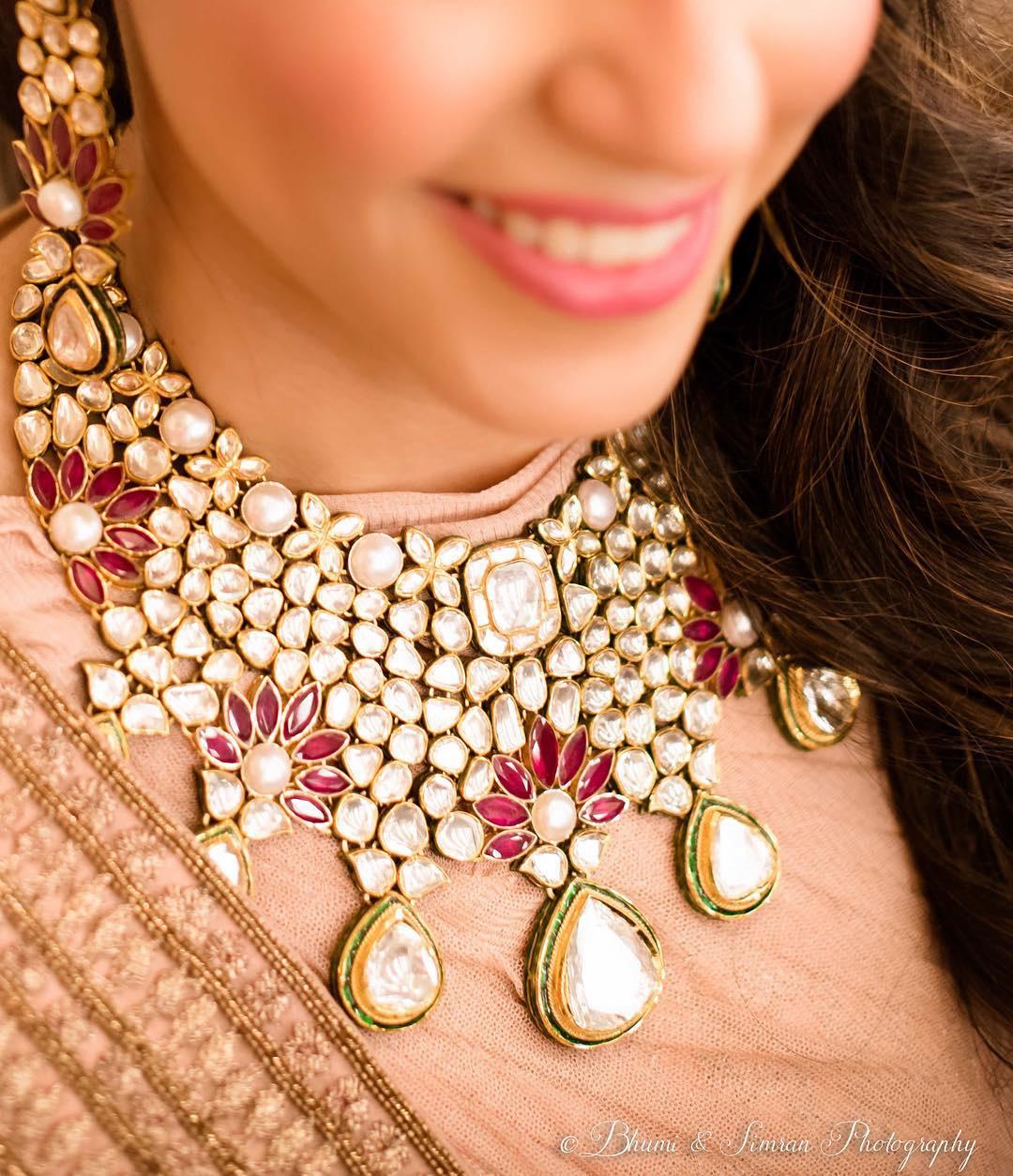 The next Ruby necklace set is a choker necklace set with Polki stones and rubies along with red stones. You can layer it with matching pieces or keep your bridal look simple with this piece.
Gold necklace set with Polki & Rubies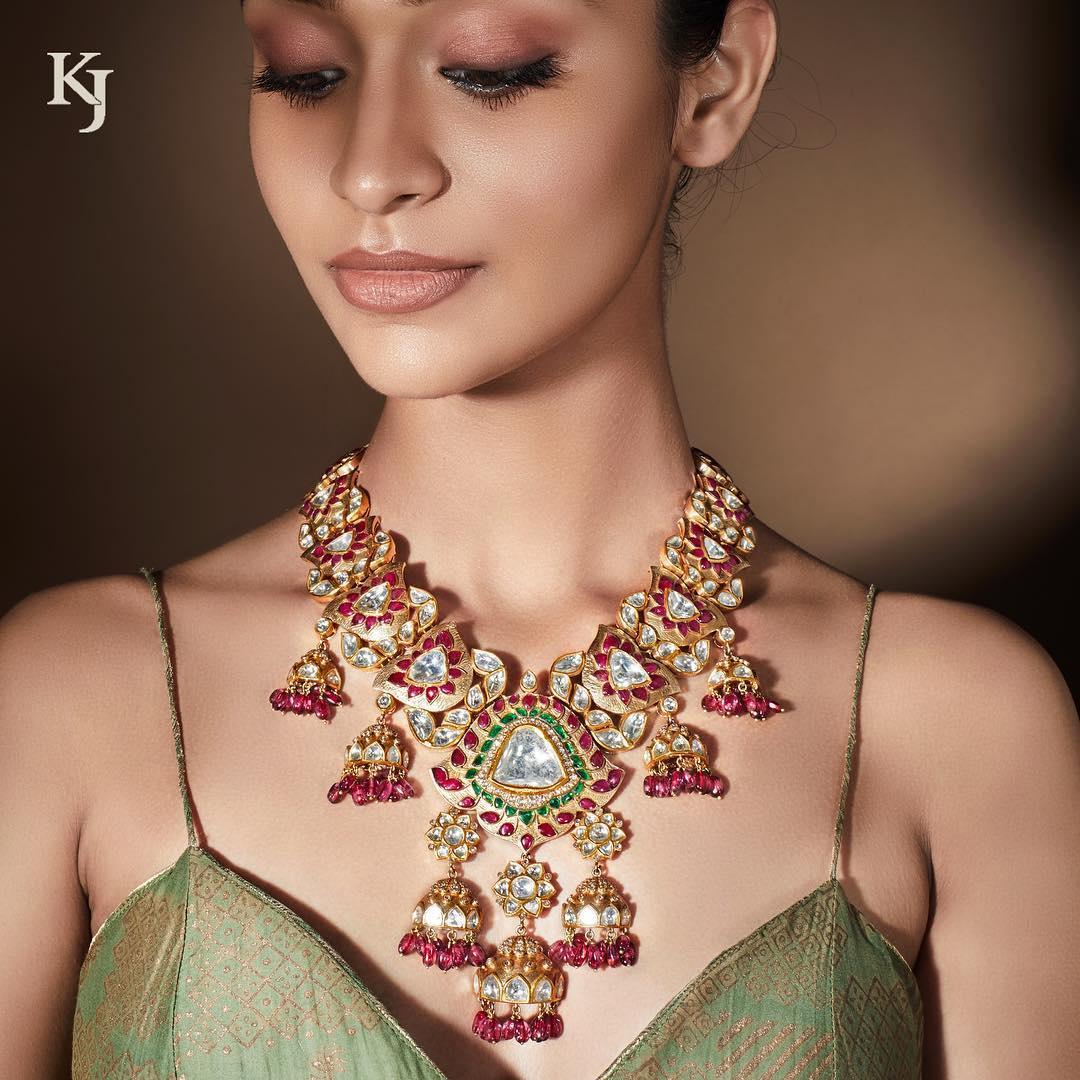 Image Courtesy: Khanna Jewellers
If you are going for an all-out bridal look with gold and ruby sets this is a good example for some inspiration! This necklace design is super traditional with a hint of modernity.
Gold & Ruby necklace set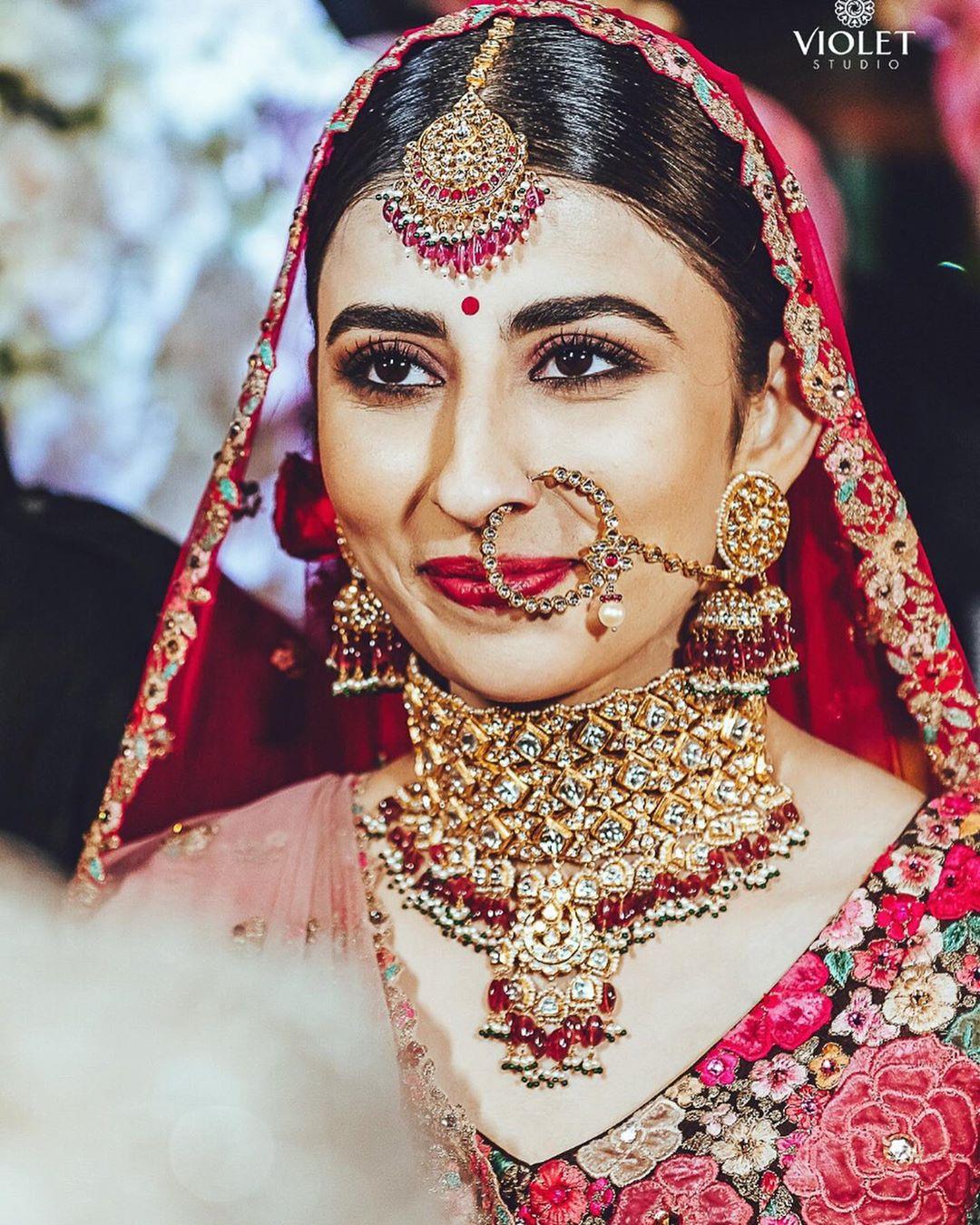 Image Courtesy: Violet Studio, Dubai
A heavy ruby necklace set is all you need to pull off your bridal look with grandeur and class. This jewellery set with matching Earrings, Maang Tikka and a big Nath is a perfect wedding day necklace set.
Choker necklace set with Rubies & Emeralds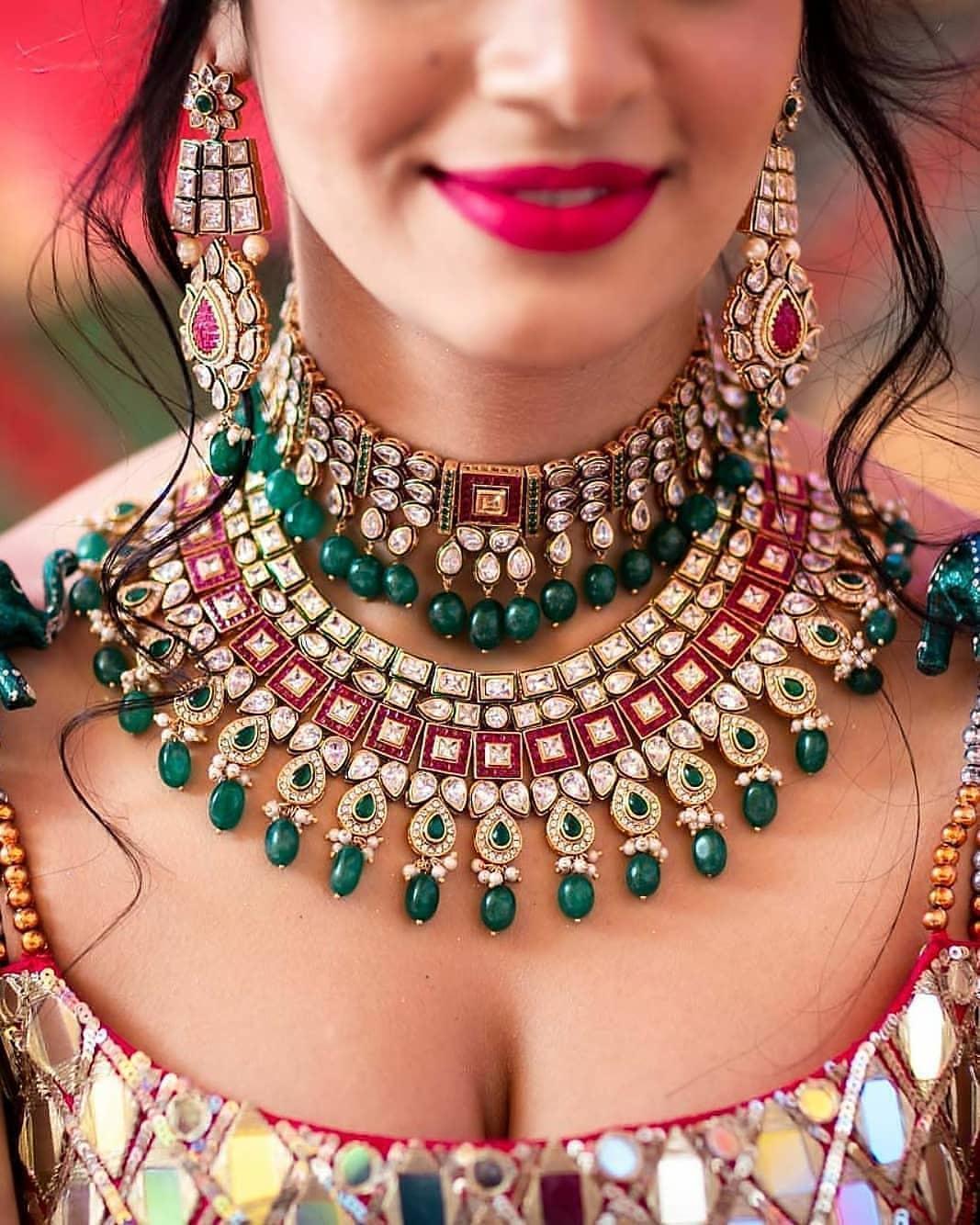 Every bride wants to stand out on the day of her nuptials and jewellery is a great area where you can achieve that without looking like you're trying too hard. There is no finer combination than that of red and green and this Emerald and Ruby necklace set screams perfection.
Kundan princess necklace with a Ruby square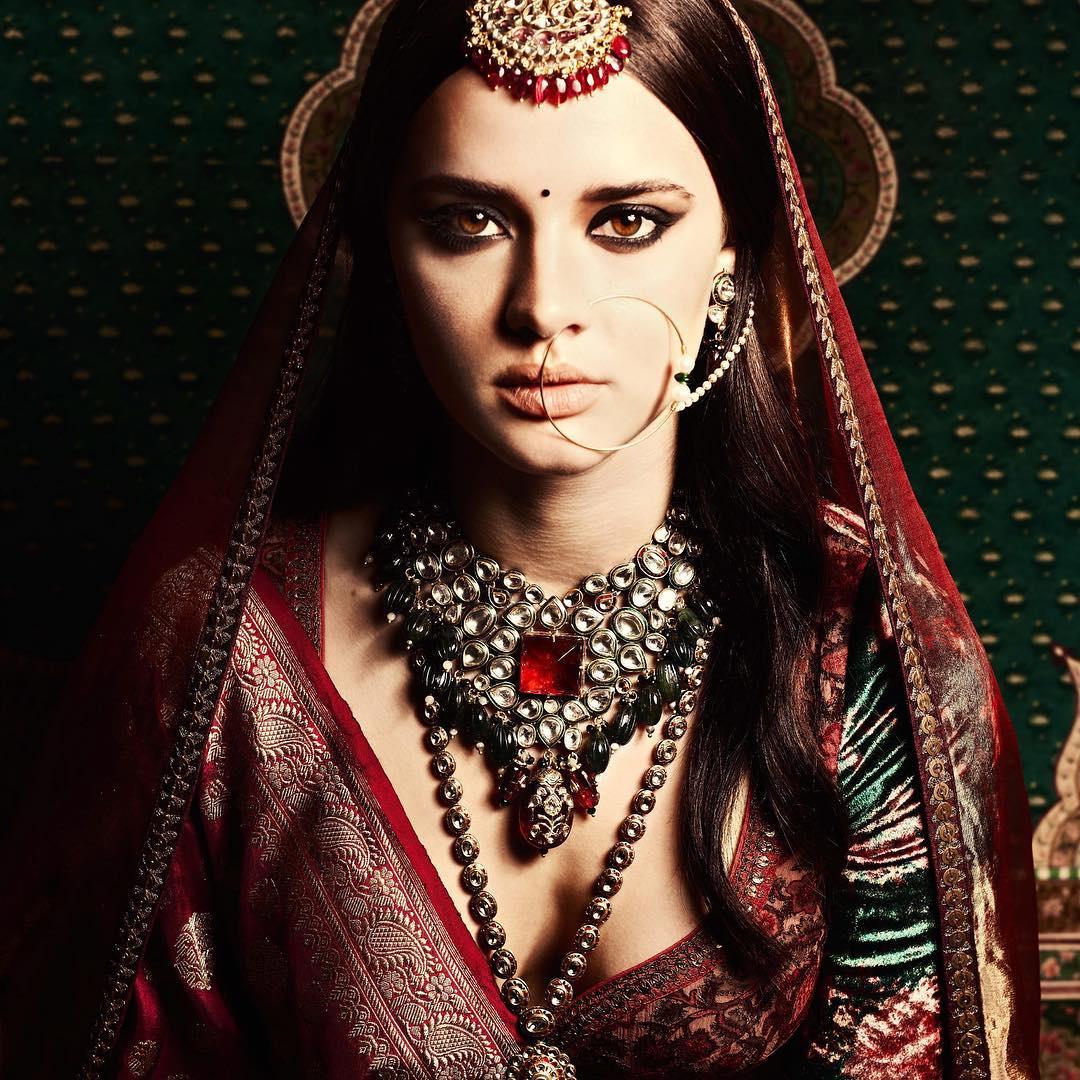 Image Courtesy: Sabyasachi Jewelry
The same goes for this Kundan set. The square ruby in the middle is all everyone is going to be drawn to. It is stand out in the classiest way and adds elegance to your whole look!
Long Kundan & Ruby Necklace
If you are not the person who likes being over the top, this classy layered diamond set is the stuff of dreams. This is the perfect accessory to top off your soft and subtle wedding look!
Heavy ruby necklace set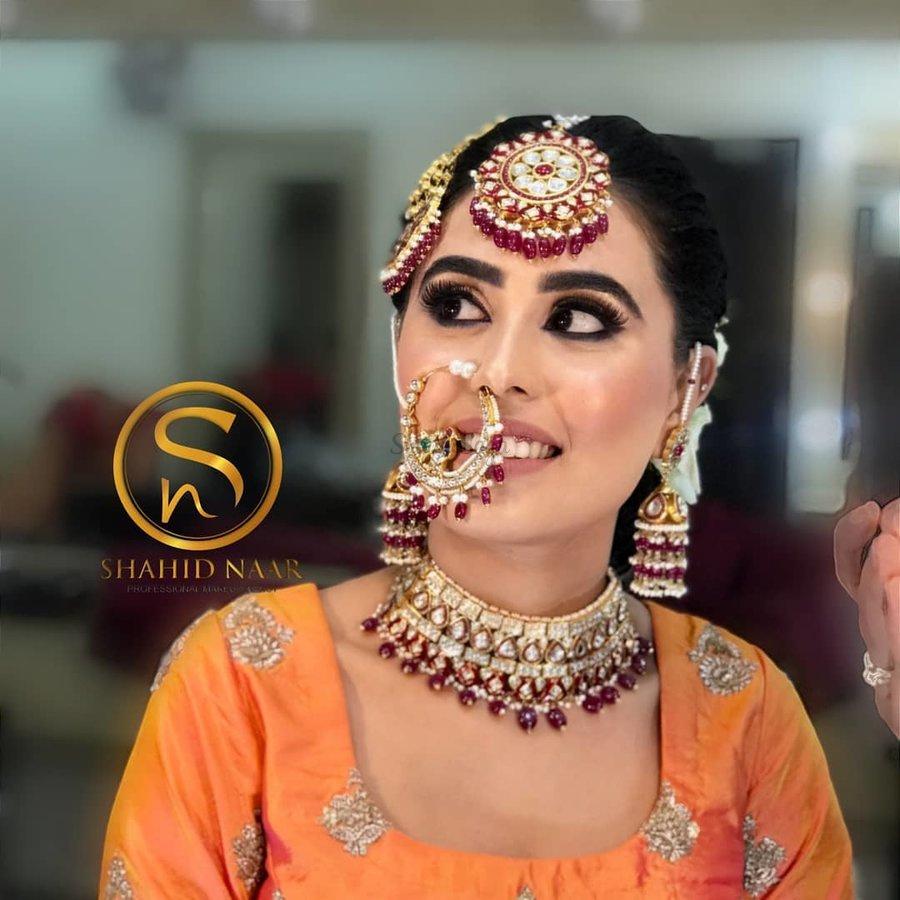 Just like orange was the new black, being subtle on the day of your wedding is the new trend. This is one day when you are in the limelight and as we said before, you can use your jewellery to truly shine without trying too hard. This set with rubies will not let you down!
Fine gold and rubies necklace set
Last but not least, we have a heritage piece that is going to take you back in time. This gold and ruby necklace set is a fine piece that is going to complete your look with the necklace, bangles, rings and earrings.
Rubies have been a part of this world for centuries now, and most people call it the gems of the gems. For your wedding, a ruby necklace set is a perfect accessory to make you stand out. What did you think if our picks? Tell us through the comments section below!
Check out these stores near you that offer stunning bridal jewellery!