7 Neckline Ideas of Reception Gowns to Accentuate Your Bridal Look
A wedding is like a dream for every girl and thus, choosing the right reception outfit is crucial. Check out some of the most common yet stylish reception gown necklines to never go out of trend!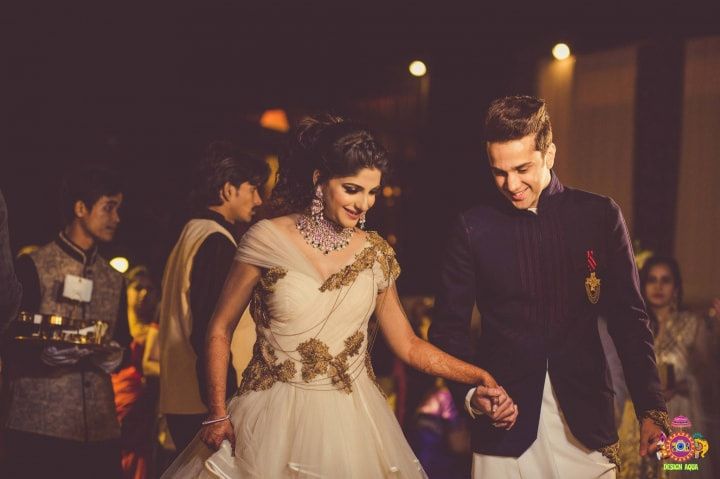 Although the season of wedding bring in exclusive joy and fun, all of us will also agree that it also involves a lot of confusions and apprehensions. With the ceremony of wedding becoming an extravagant affair, the pomp and gaiety surrounding it have also evolved manifold. For instance, the ceremony of the wedding is not only about the D-day anymore. It rather is a festival which begins from the day both parties formally announce the date of the ceremony. From this time onwards, various confusions surround the to-be brides and grooms. Ranging from what outfit to wear to which flowers to be used to what the cuisine will be, there is a huge list.
In this article, we are talking about the change in contemporary wedding fashion. The shift from wearing traditional lehengas on the reception to wearing wedding reception gowns. Yes, today, wearing wedding reception gowns is not only prevalent among the Christians. Every other contemporary bride is seen dazzling in an exquisite reception gown these days. However, choosing a wedding gown isn't all that easy. Owning the perfect outfit for your D-day is imperative and hence, we are here to put forward some of the common yet outstanding necklines that can oomph up your entire look!
1. The simple yet elegant boat neck design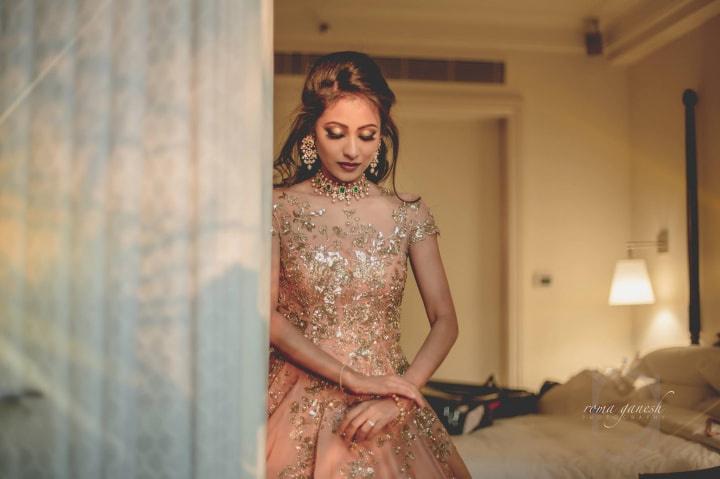 Also known as bateau neck or Sabrina neckline, a boat-neck is wide and is cut horizontally across from one shoulder to the other. Demure, elegant and subtle, this neckline is perfect to flaunt your collarbones! Somebody with a lean neck and broad shoulders can totally do justice with this neckline.
2. The cold-shoulder look which definitely is anything but cold!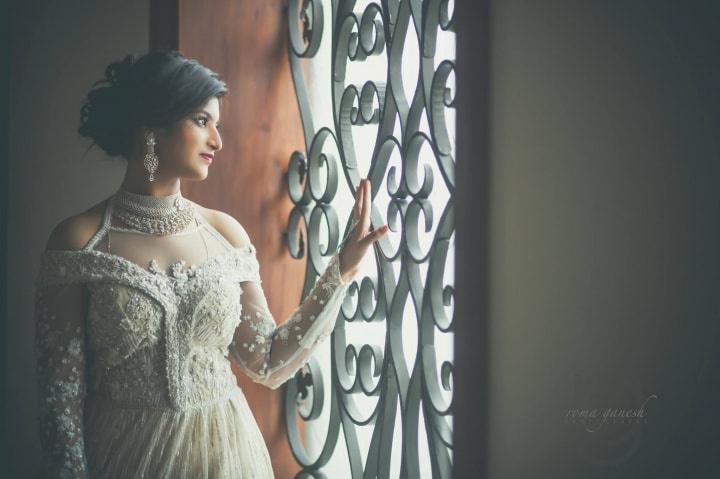 This type is a rather new design for wedding reception gowns. This is basically a type of design in which the shoulders remain bare. It is known as a cold shoulder because the shoulder region is left exposed. This works well with people who have toned shoulders. This is a new and emerging trend in reception gowns.
3. The beauty of sheer tee-shirt neck reception gowns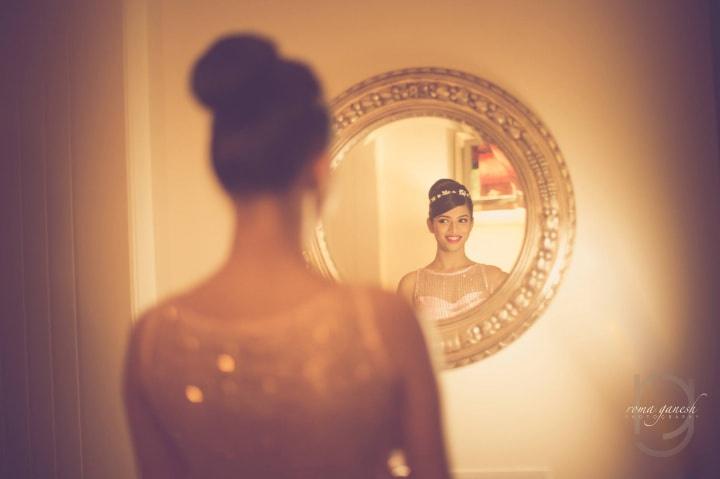 A sheer tee-shirt neckline wedding reception gown is never off the fashion radar. Be it a breezy blue gown or a peach-coloured shimmery gown, a sheer neckline is always a style to flaunt. Pairing it with a nicely tied high bun and a pair of dangling earrings is sure to make the perfect style statement for the D-Day! However, don't kill the look by accessorising a little too much!
4. The common yet sassy square-neck designs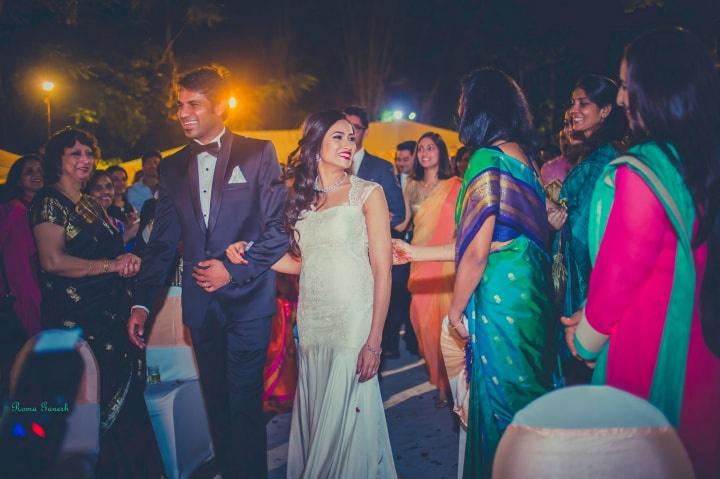 A shimmery white semi-straight fit gown is an ideal statement of sophistication for the contemporary bride. Neither too much, nor too little, this gown is a perfect rendition of old-school yet chic! Complete the look with half-tied hair and a pair of solid studs. This look will also qualify as a dreamy vintage outfit.
5. The sassy strapless wedding gown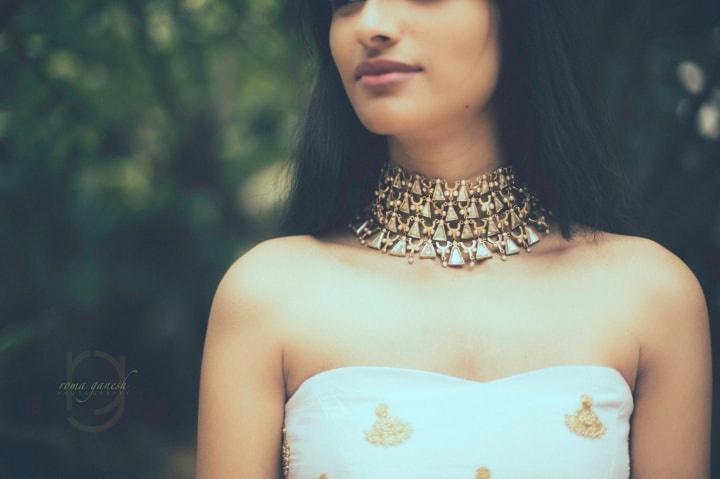 A strapless gown is never ever going to be out fashion. Be it a dual-toned gown or a flowy princess gown, this neckline is always a safe option. To give a fusion look to this, it can be accentuated with a heavy neckpiece. This piece of outfit suits best on a slender body with toned shoulders and long hands and fingers!
6. The regal look of turtle necklines in reception gowns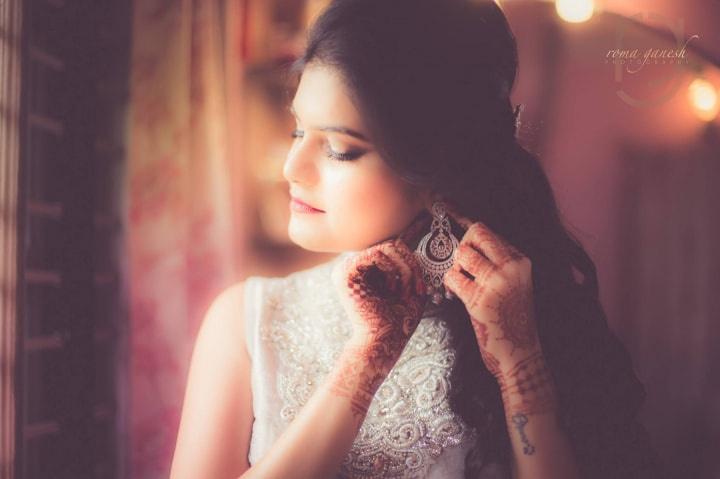 A close-fitted, round and high, particularly similar to a collar that folds or covers the neck is a turtleneck design. This particular neckline can be referred to the style of a collar itself or can be used as an adjective. Although this was mostly seen in tops and sweaters, with the elegant yet formal look, this neckline is seen doing wonders in wedding reception gowns as well. This look would do justice with accessories that aren't too blingy or dangling.
7. The beauty of low cut, V-necklines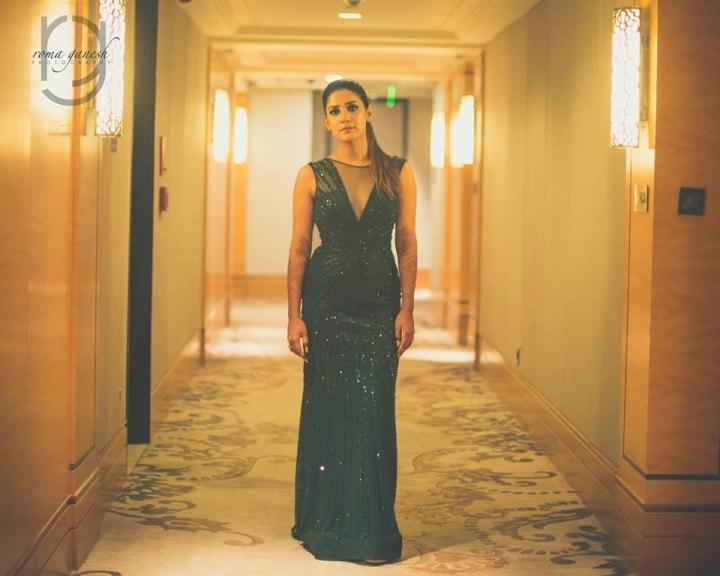 Be it a top, blouse or a wedding reception gown, a V-neck outfit is sure to turn multiple heads because of its hot and beautiful cut. A V-neck cut is the safest option for any body type because of its ability to make the body look sleek.
With so many diverse options of necklines for reception gowns, one can safely opt for it to ace the regal reception look. A wedding reception gown does not only blend well with the occasion but also completes every girl's dream of wearing their dream outfit. However, it is important to choose the right kind of neckline to complete the desired look. Therefore, choose the right neckline, colour and style for your gown and ace the look you have been dreaming.
If you are also on the lookout for the perfect wedding reception gown, be sure to check out the option we have here.