Lightweight Lehenga Designs That Are Hot This Wedding Season
Let's tone down the heavy wedding trousseau to a more comfortable yet stylish lightweight lehenga style for wedding, shall we? These stunners are here to up the game!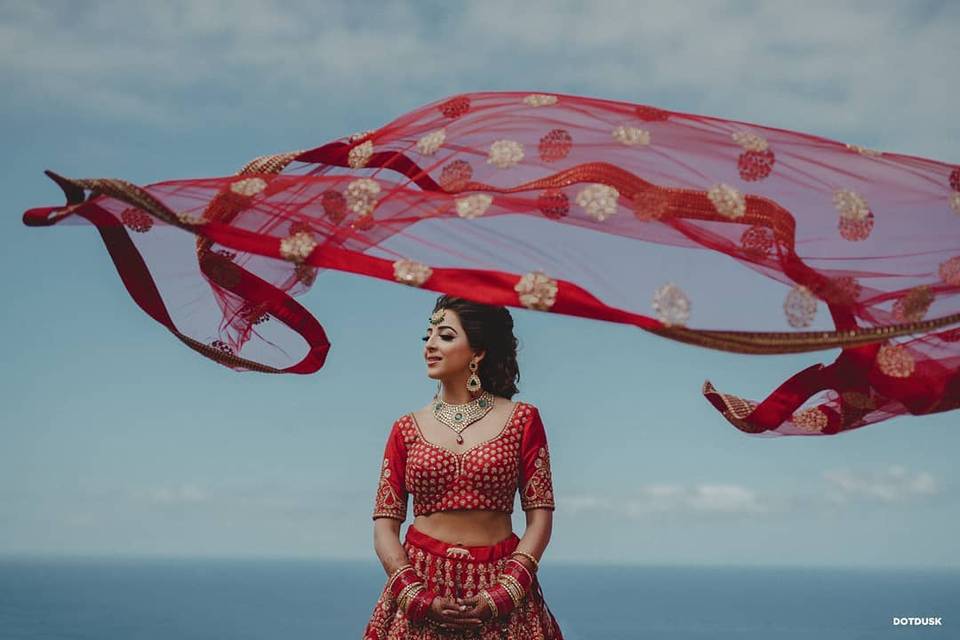 We have all heard stories about how heavy wedding lehenga styles can be and how many brides have braved to carry around weights as much as 45 kilos, adorning a heavily embellished lehenga that looks every bit mesmerising but is quite a challenge to adorn throughout the wedding functions. But with changing times, especially if we talk about this season, then many lightweight lehenga styles can be seen emerging at weddings.
Brides-to-be and bridesmaids alike are opting for beautiful light lehenga styles that are party-perfect but are super comfortable upon wear as well. By gathering some of the best lightweight lehenga designs of this season, we have curated a list that will cater to style preferences of every single bride-to-be. Take a look!
Neon Cut-out Lehenga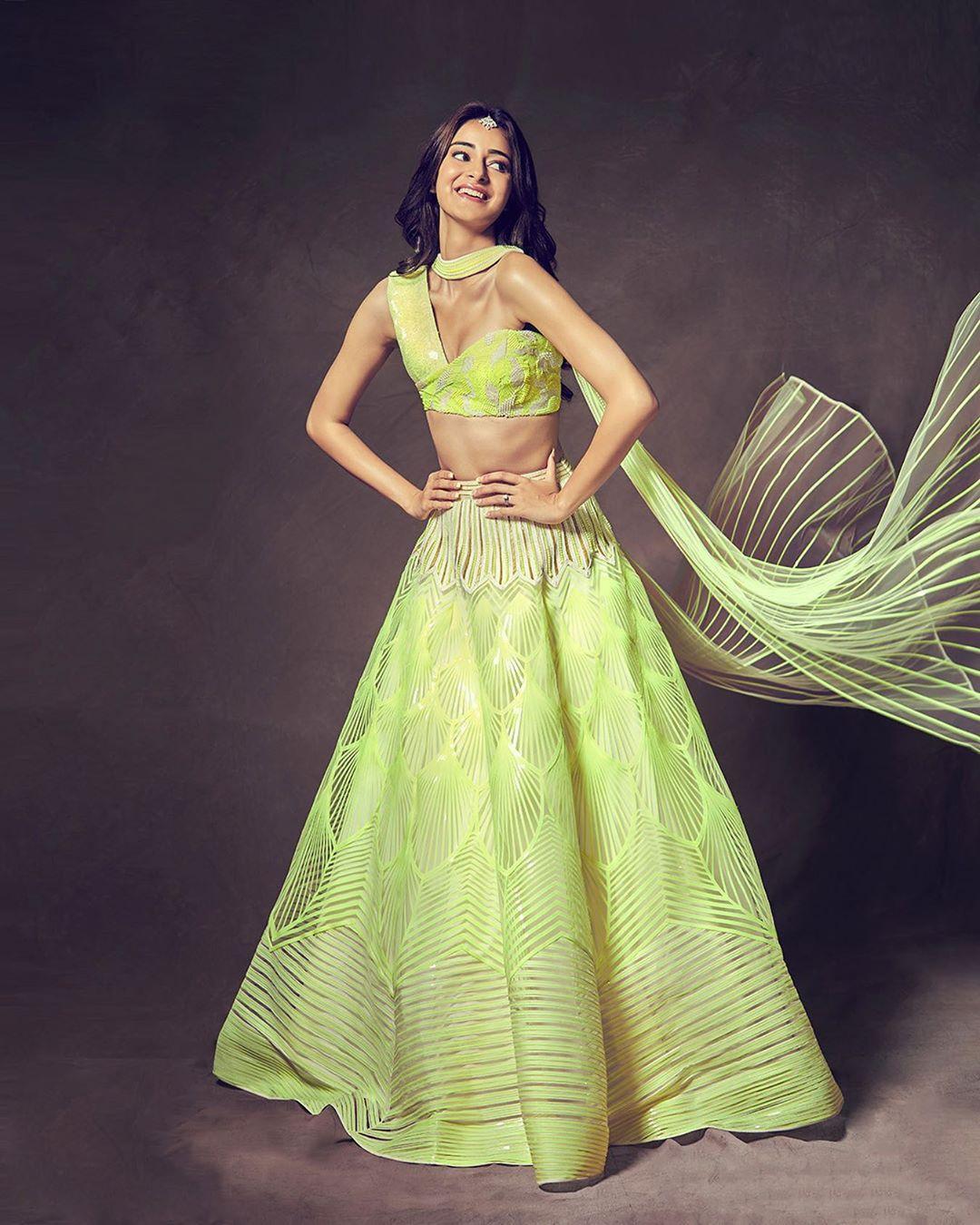 Image Courtesy: Amit Aggarwal
This lehenga by Amit Aggarwal defines modern fashion style in its true identity. The laser cut-out style impression has become a famous contemporary style of embellishing or carving out attires nowadays. Taking the technique and amalgamating it to Amit's signature style, we have a vibrant fluorescent hued lightweight lehenga style that will look like a star ensemble at a Mehndi, Sangeet or even the Reception function of the wedding.
Monochrome Lightweight Lehenga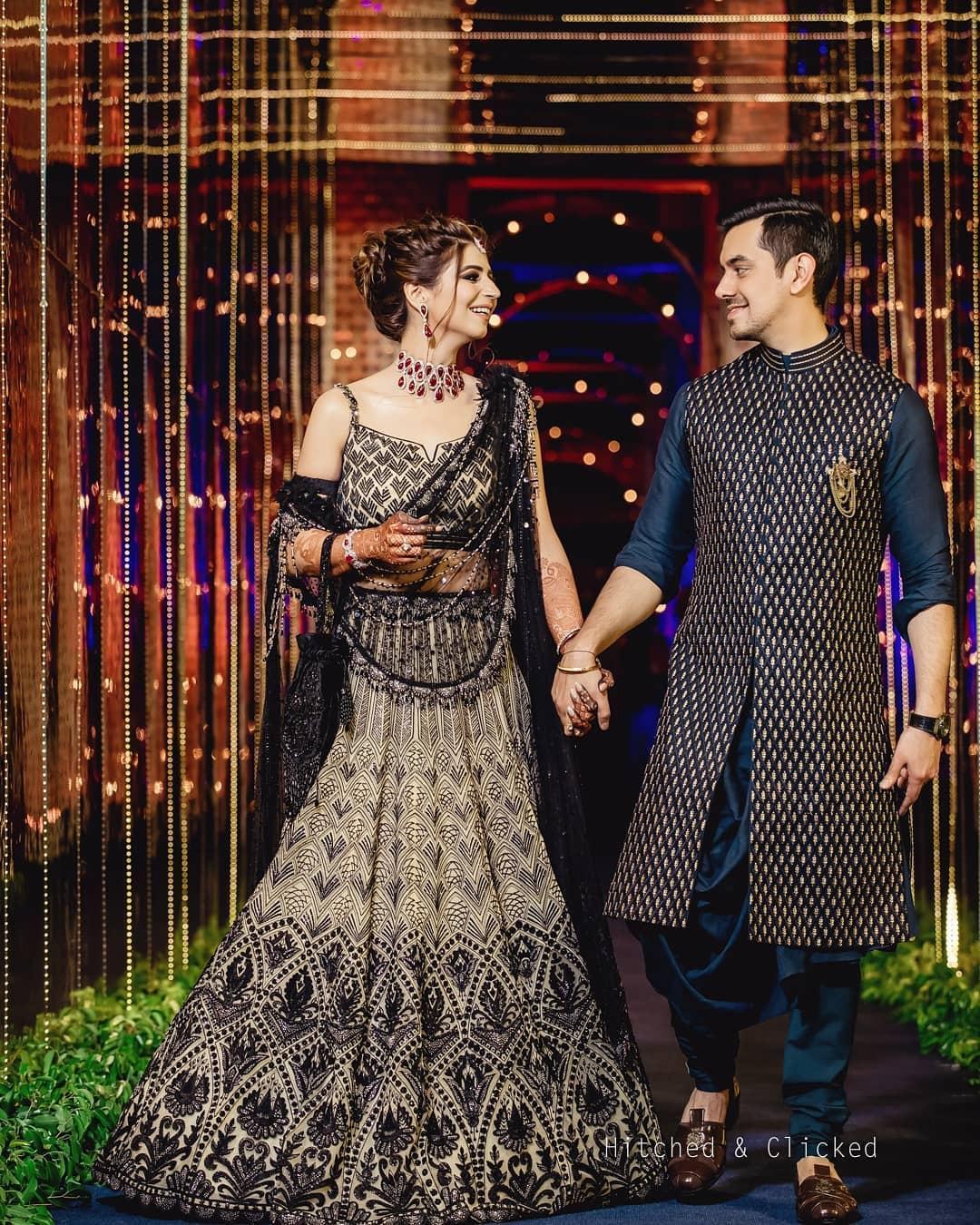 It is not necessary that a wedding outfit has to have hues of reds, pinks and greens to make them valid for adorning at the function. A cream coloured lightweight lehenga with black embroidery and embellishment work will be a great way to break the monotony of the traditional hues of the wedding. Walk-in hand-in-hand with your fiance at your Sangeet party wearing this enchanting monochrome lightweight lehenga and expect admiration from the crowd almost instantly!
Silk Printed Lightweight Lehenga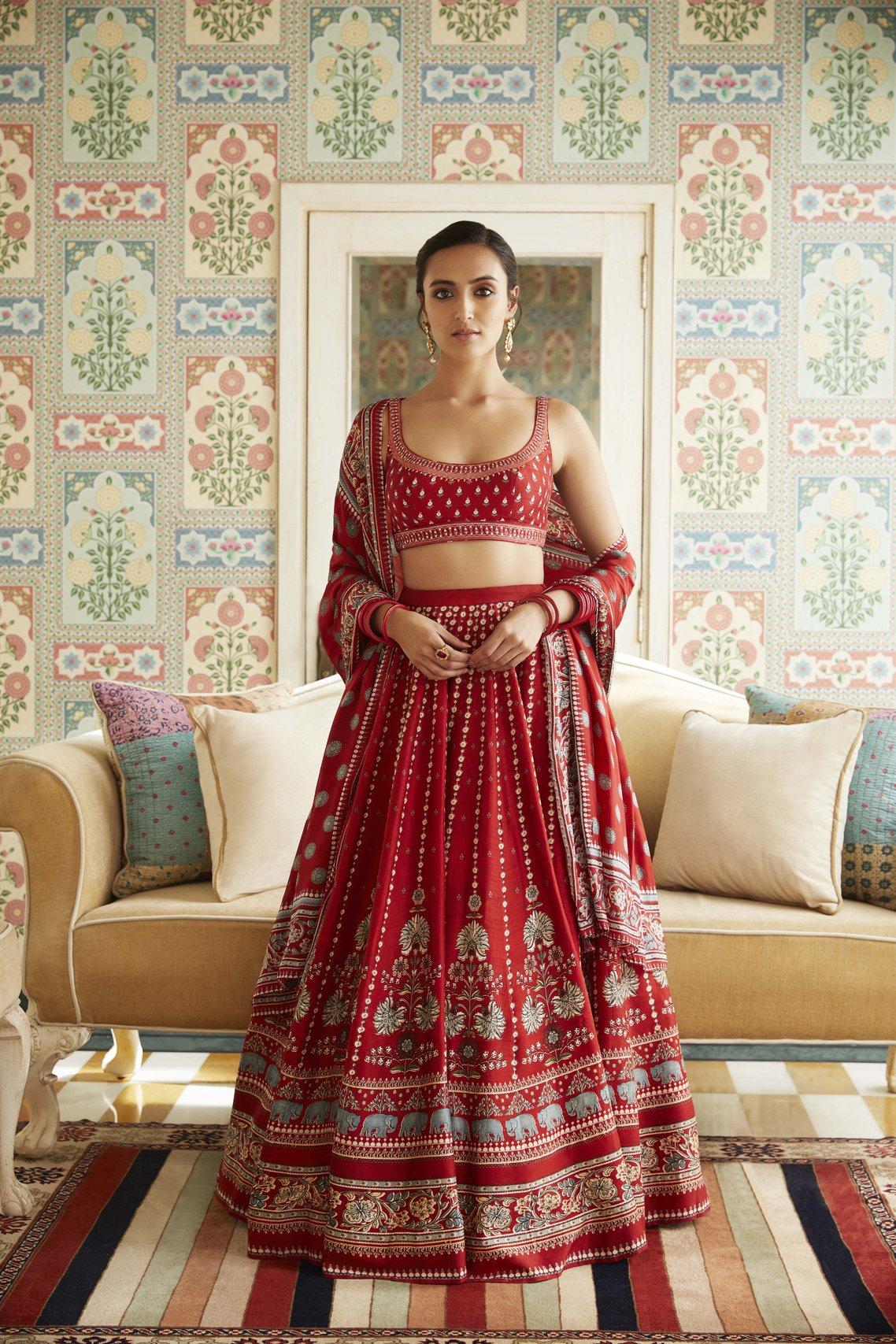 Even if a bride-to-be wishes to keep up with the traditions of Indian wedding attires but doesn't wish to overdo them, this silk amalgamated lightweight lehenga will be a great style to consider. It will have the smoothness of any traditionally loved silk fabric matched with intricate yet not overbearing threadwork or prints done around the borderline, making the ensemble wedding-ready without putting out a loud show at all.
Magenta Gota Patti Embellished Lehenga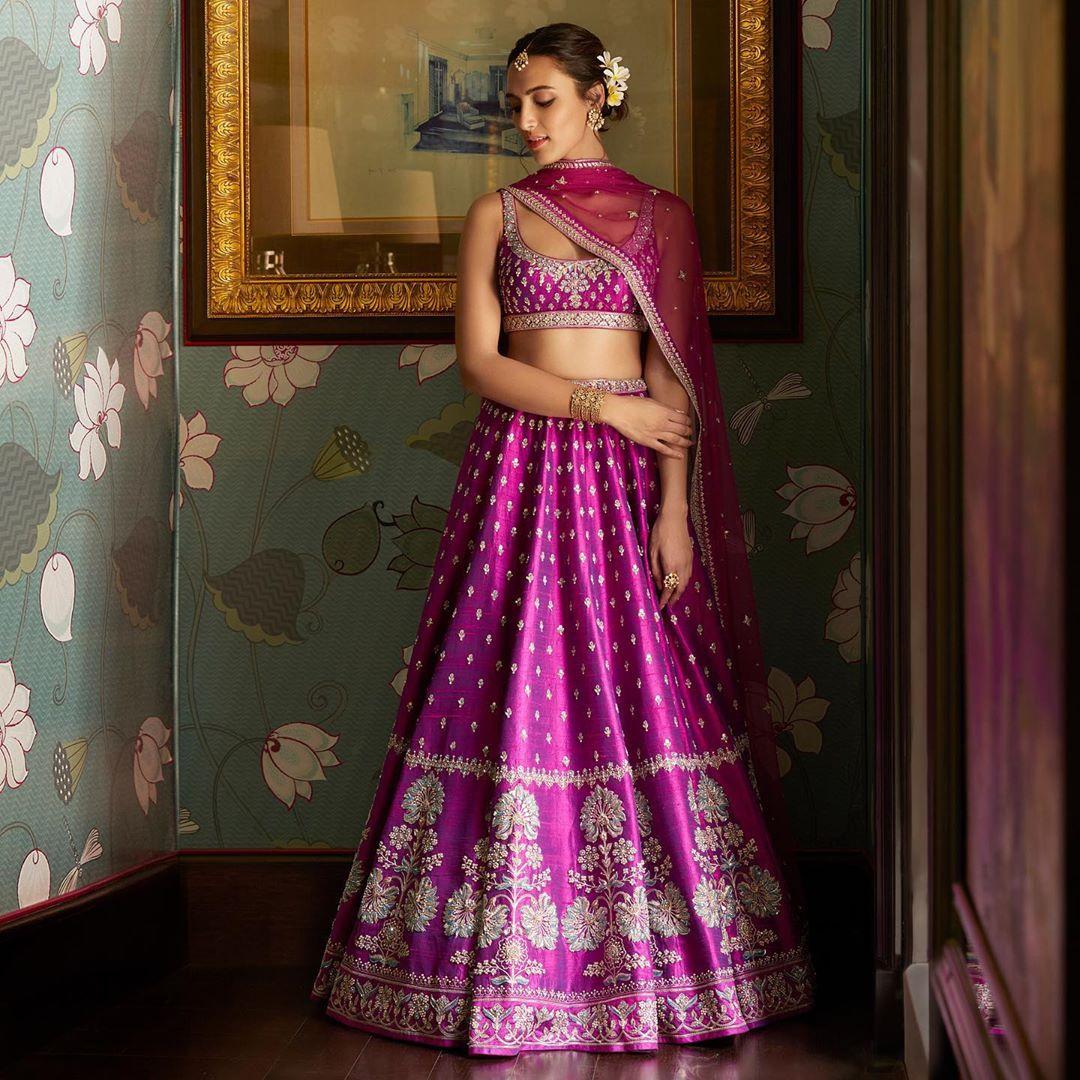 For brides-to-be who dream of wearing heavily embellished lehenga styles for their wedding, but are clueless or not too confident about wearing heavy (in weight) designs of lehenga styles, we have a great alternative! A magenta lightweight lehenga, embellished with Gota Patti work all over will make the overall look appear heavy and detailed, but will not be heavy upon wear at all.
Banarasi Silk Lightweight Lehenga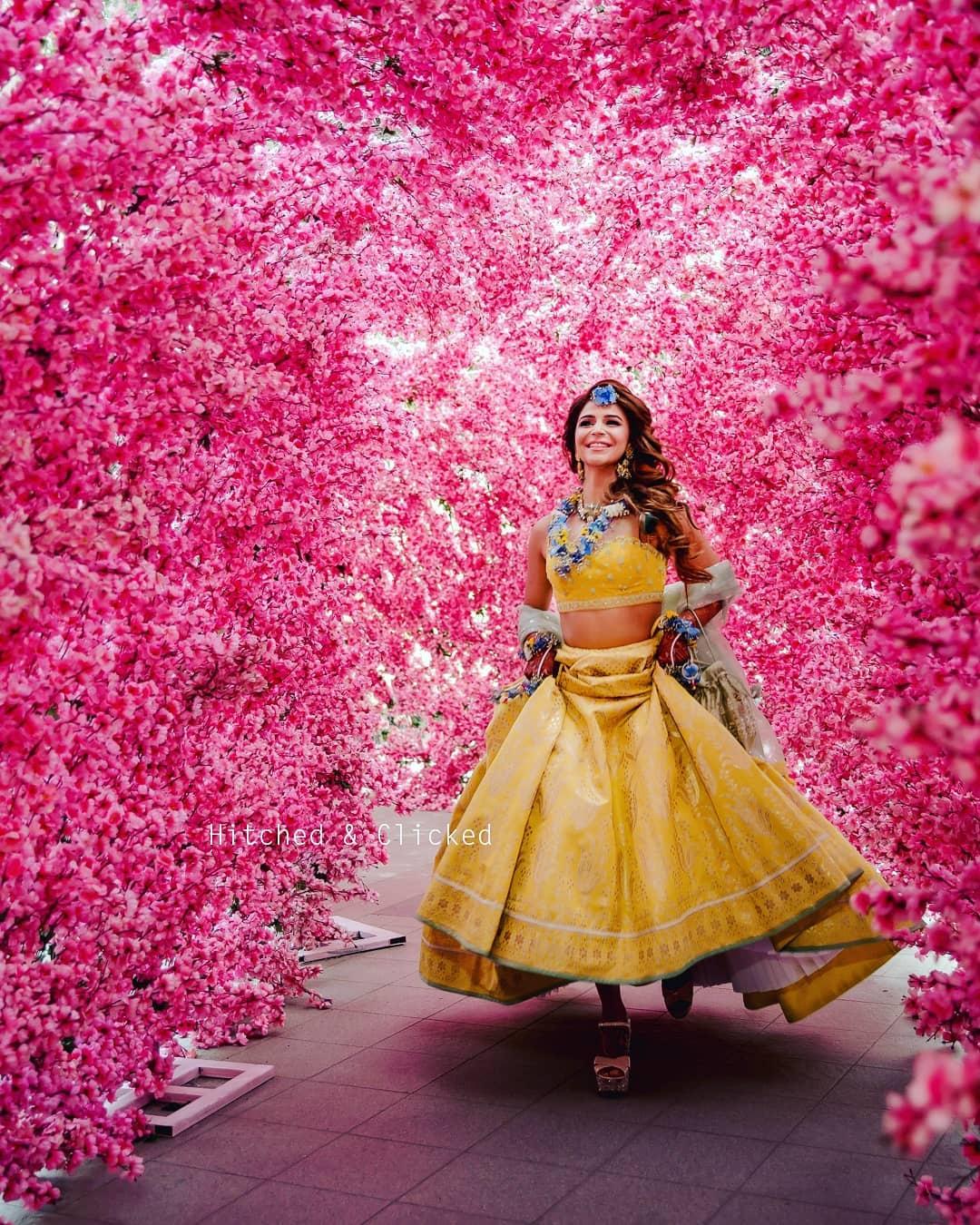 The shiny and centuries-old Banarasi silk fabric type is an evergreen style of clothing that looks splendid when worn for any Indian wedding occasion. It looks heavy but is actually very light in weight. Which means, that getting a customised Banarasi silk lightweight lehenga made for the wedding will be a smart way to incorporate this age-old fabric style for comfortable wearing at any of the wedding functions. We suggest that you adorn this lightweight lehenga style for Haldi or Mehndi function of the wedding.
Pastel Mughal Motifs Embellished Lehenga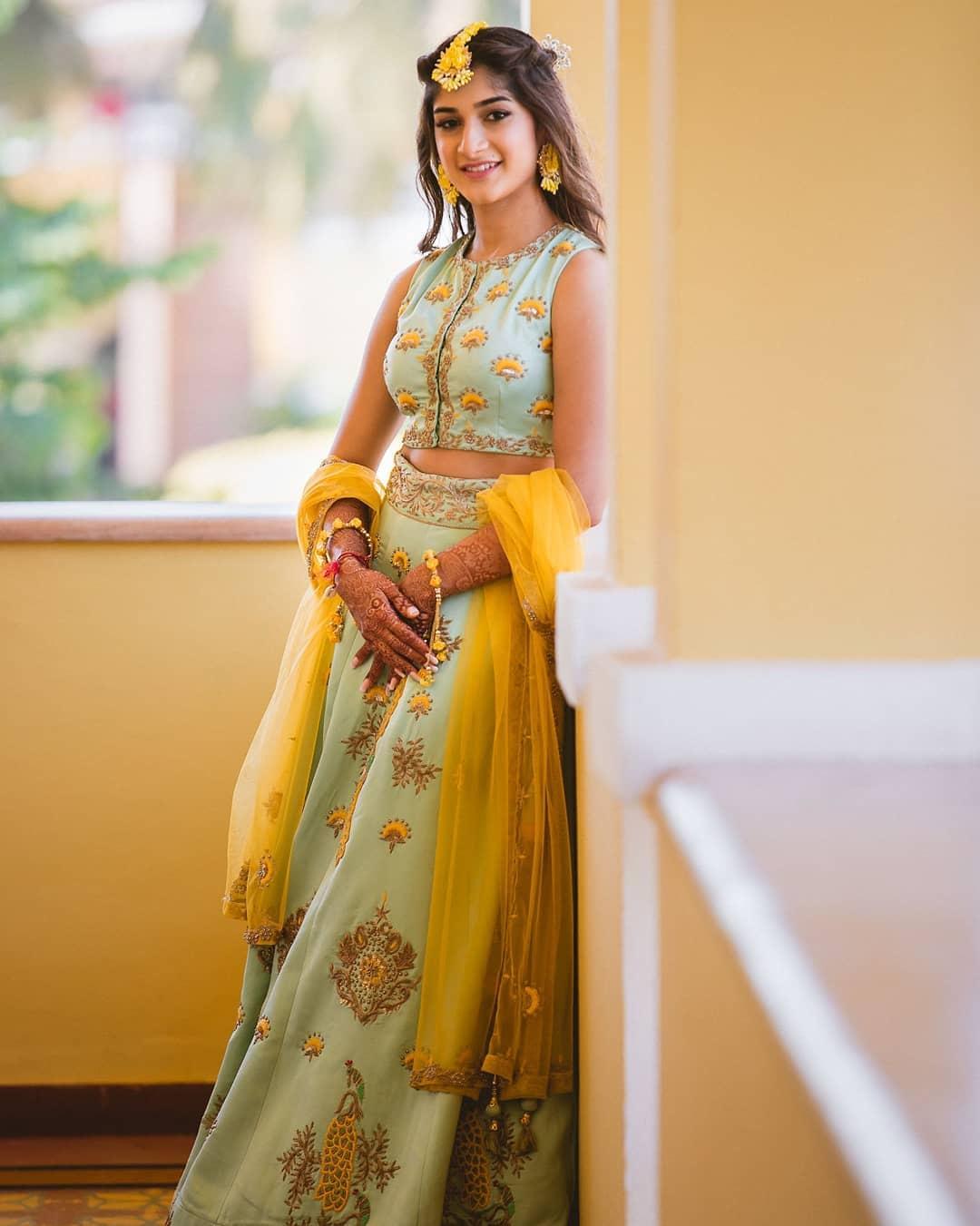 Mughal motifs have decorated many famous and important monuments of India for centuries now. These motif designs have been copied from wall carvings and have been used by designers as inspiration for their collections for decades. Unique patterns and signature floral pattern motifs derived from Mughal paintings and carvings will be perfect to get a pastel-hued lightweight lehenga embellished in Zari work for the Mehndi function.
Geometric Lightweight Lehenga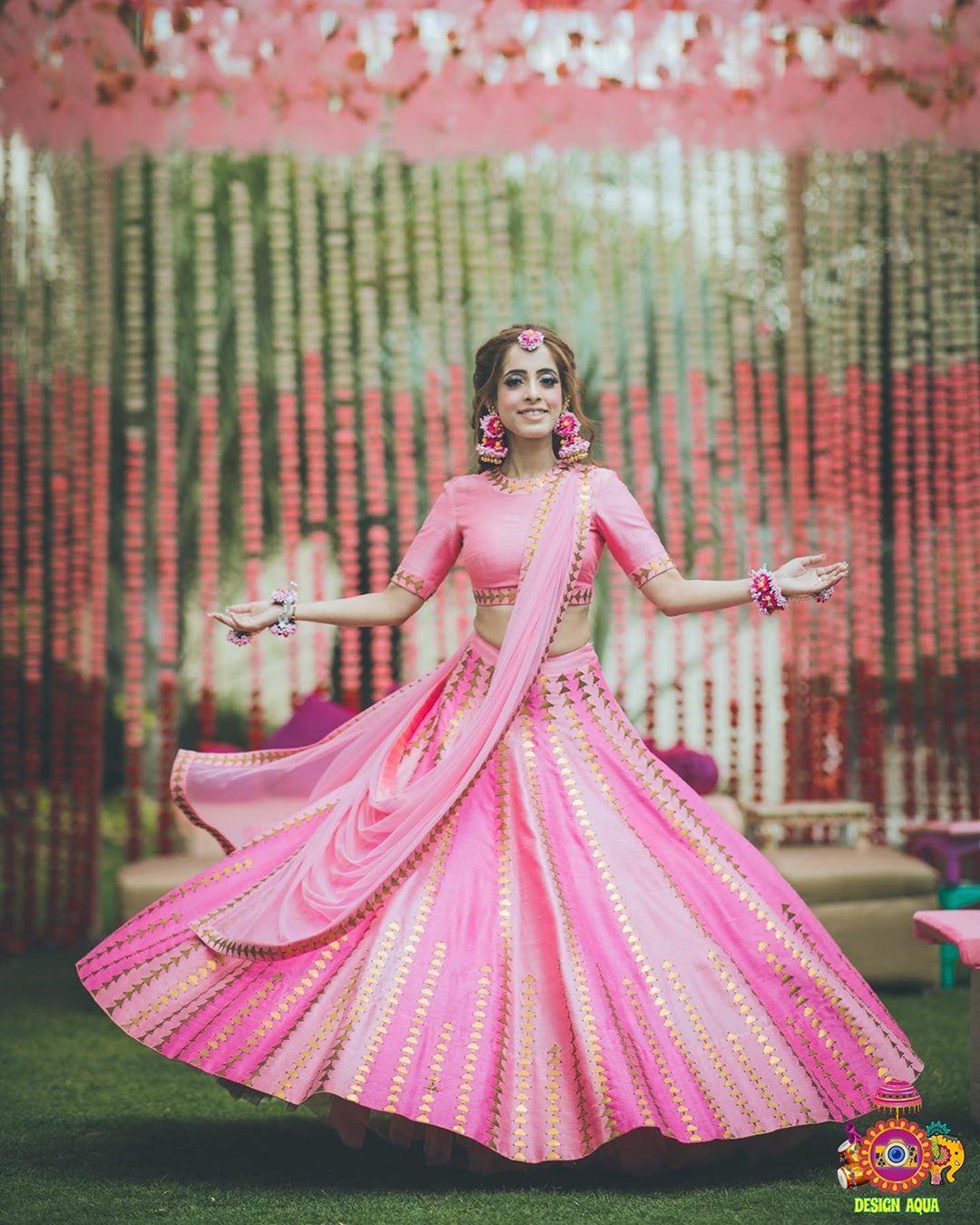 Having shapes and structured patterns take over the course of designing a stylish lehenga is something every bride should consider. Two hues of fabric stitched together to form one beautiful lehenga skirt, complimenting plain blouse design and bold Gota Patti work all over makes this lightweight lehenga style unique in its own way.
Sleeveless Blouse With Floral Print Skirt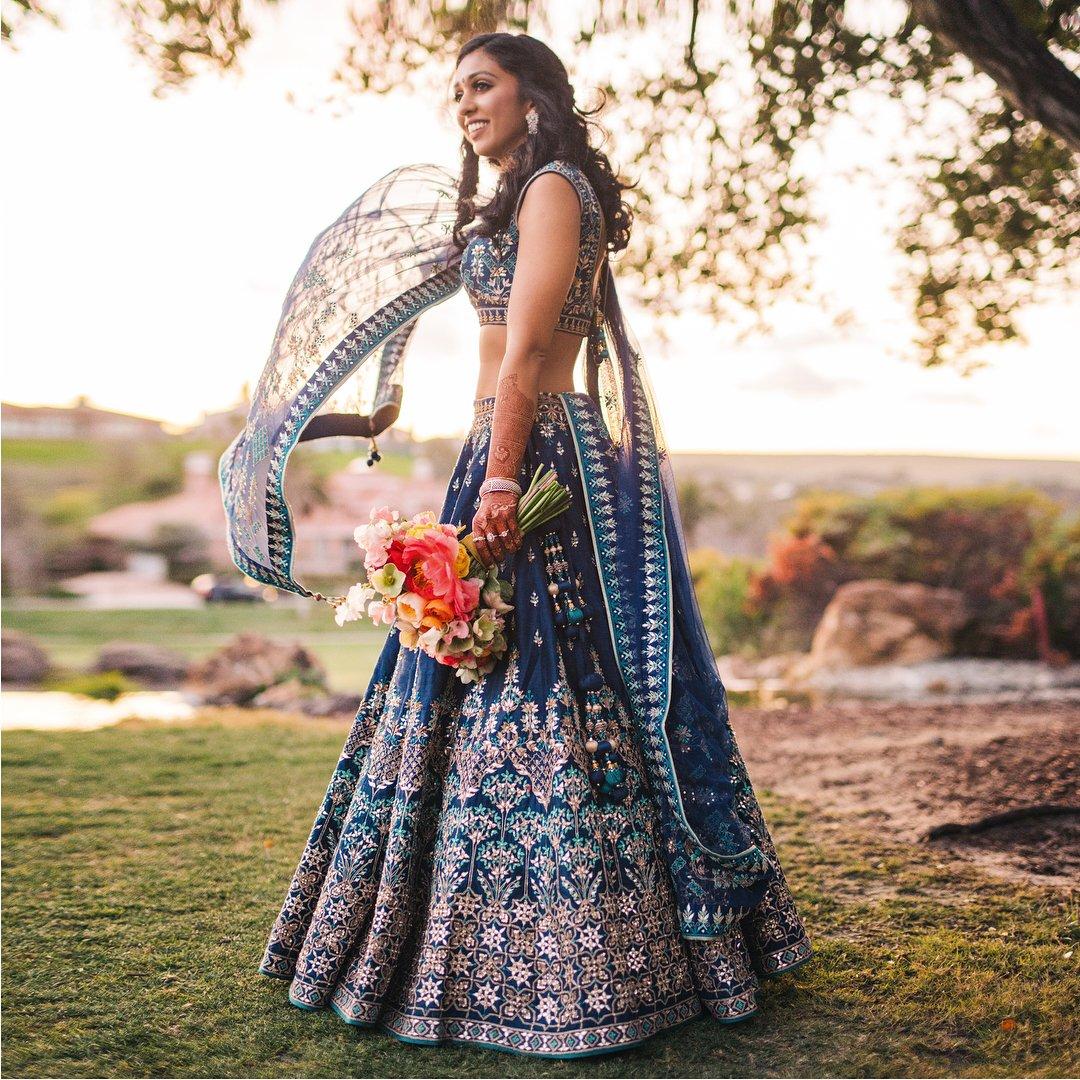 Image Courtesy: Joey Kennedy
This lightweight lehenga style is as simple and sophisticated as any lightweight lehenga can get! The sleeveless and simple blouse in cotton with lehenga skirt that is decorated with pastel floral work all over will go very well with Mehndi, Haldi, Sangeet and even Reception party of any wedding. A pair of statement earrings and a bracelet will go very well with this lightweight lehenga look.
These lightweight lehenga designs define glamour and are perfect to be worn for any wedding function that you might have on the itinerary. But with such sophisticated and lightweight designs, it is also essential that accessorisation too is kept to a minimum. Say, platinum or diamond necklace designs or a pair of cocktail diamond earrings or simply a statement ring to match these lightweight lehenga styles to the T. So make sure that you pay special attention towards balancing both the elements of the ensemble in harmony.
Many of the designers listed on our vendor's panel have recently showcased a fresh new collection of lightweight lehenga styles that are apt for Indian wedding scenes. Take a look and pick it right this wedding season!