6 Resorts in Coimbatore That Are Perfect to Host a Grand Wedding
Getting married soon & yet to find the perfect venue? Here's a list of Resorts in Coimbatore (with prices) where you'd love to host a grand wedding. Check out

Located at the banks of the Noyyal River, there are quite a number of resorts in Coimbatore which getting popular for weddings. At just a stone's throw distance from Kerala and Ooty, planning your wedding at Coimbatore could also mean you could honeymoon in Kerala! There are many hotels and resorts withing different brackets of budget where you can plan all your wedding functions. Each hotel and resort has its own USP. So, read about them, check out the prices know what they have to offer, and you can plan an epic wedding in one of the chicest wedding venues in Coimbatore!
Zip by Spree Hotels Mangala International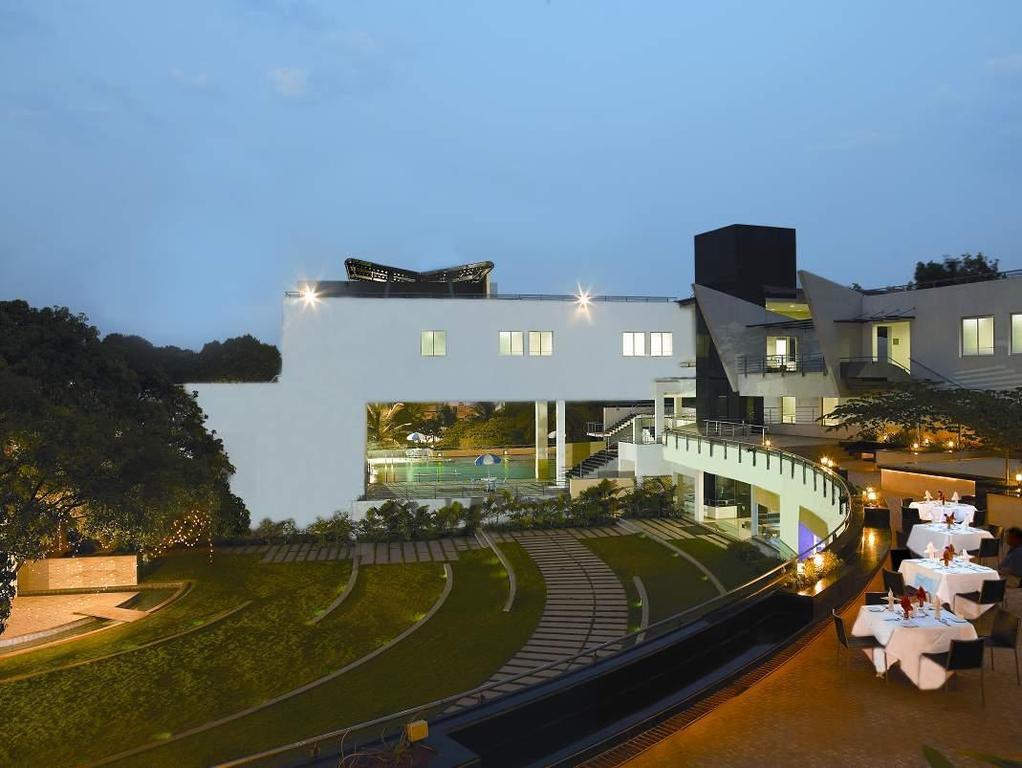 Planning a destination wedding with a large group of 300 guests? Zip by Spree Hotels Mangala International is one of the resorts in Coimbatore that will make your wedding a memorable experience just by their outstanding services and grandeur! Whether you want to plan indoor events or an outdoor wedding, they have multiple space options for your convenience. Their pool area is just ideal to organise your fun Cocktail, Haldi or Bachelorette events!
Address: 340, Nehru Street, Ramnagar 641009 RS Puram (Coimbatore).
Price: ₹230/- per plate.
Capacity: 300.
USP:
Gokulam Park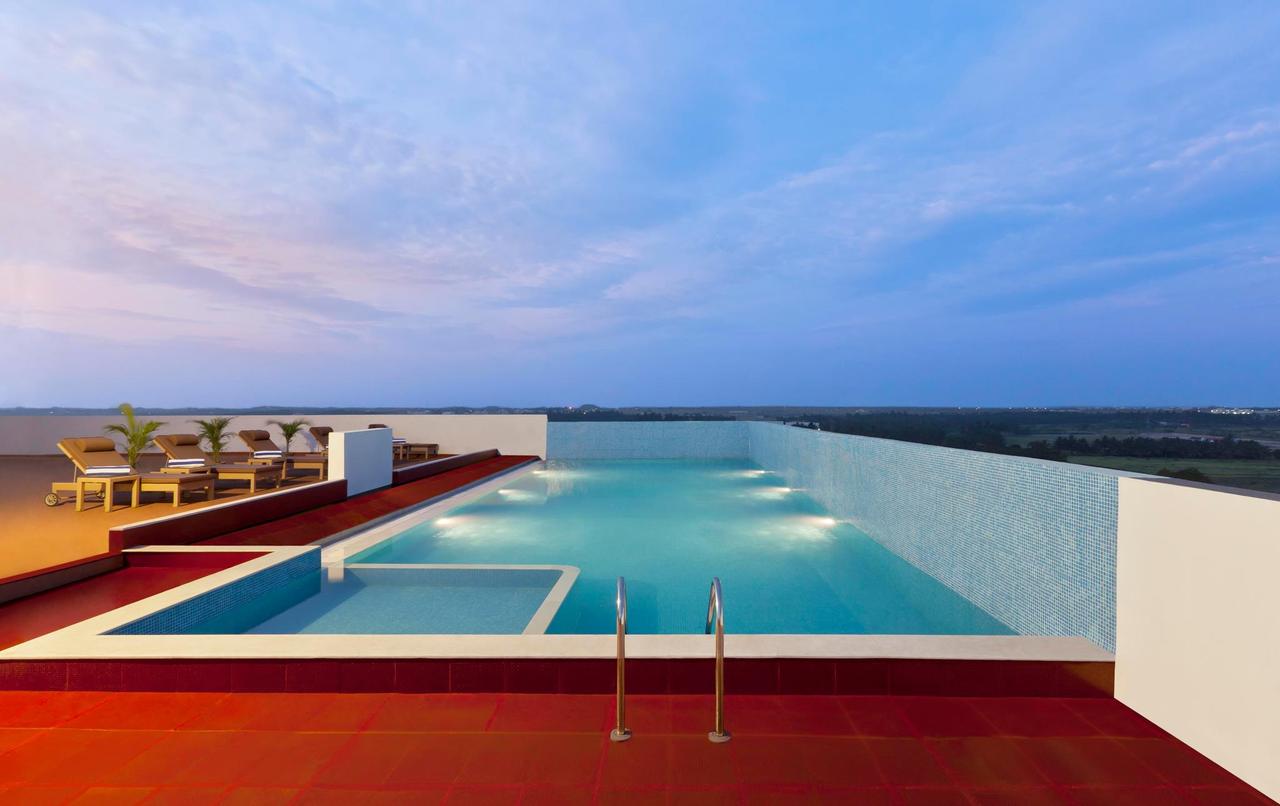 Your search for beautiful resorts in Coimbatore might just end here! This gorgeous wedding venue not only accommodates a large number of wedding guests but wins hearts with its commendable hospitality. From customised services to taking care of each and every minute details of a wedding, Gokulam Park has a team of professionals who make you and your guests their topmost priority.
Address: 116/2, Avinashi Road, Mylampatti 641062 Chinniayam Palayam (Coimbatore).
Price: ₹900/- per plate; Rentals: ₹140,000/- onwards.
Capacity: 100-400.
USP:
Bungalow Club Resort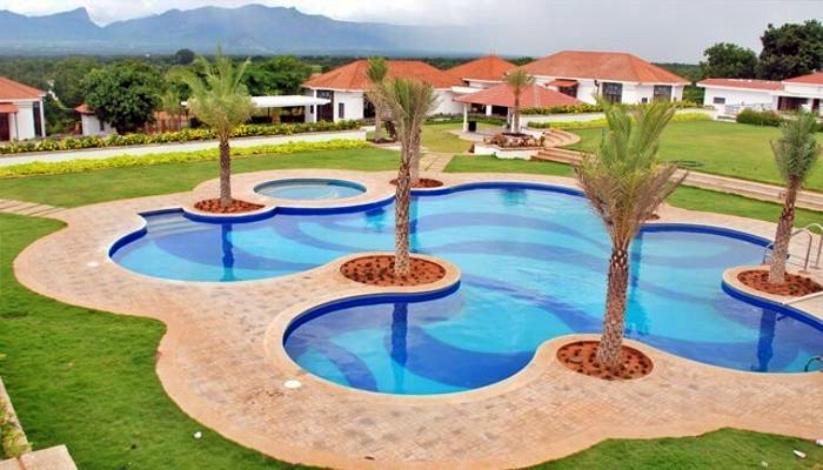 Image Courtesy: Bungalow Club Resort's Facebook
If you're looking for luxurious resorts in Coimbatore, Bungalow Club Resort is an option you must consider. Especially if you're planning to host something exclusive maybe, a theme wedding, this is the kind of venue that would offer you all the right options. From spacious rooms and event areas to hassle-free execution, their team will ensure your comfort and convenience are taken care of with utmost care.
Address: 33/3, Avinashi Road 641001 Peelamedu (Coimbatore).
Price: ₹800 per plate.
Capacity: 200.
USP:
Lemon Tree Hotel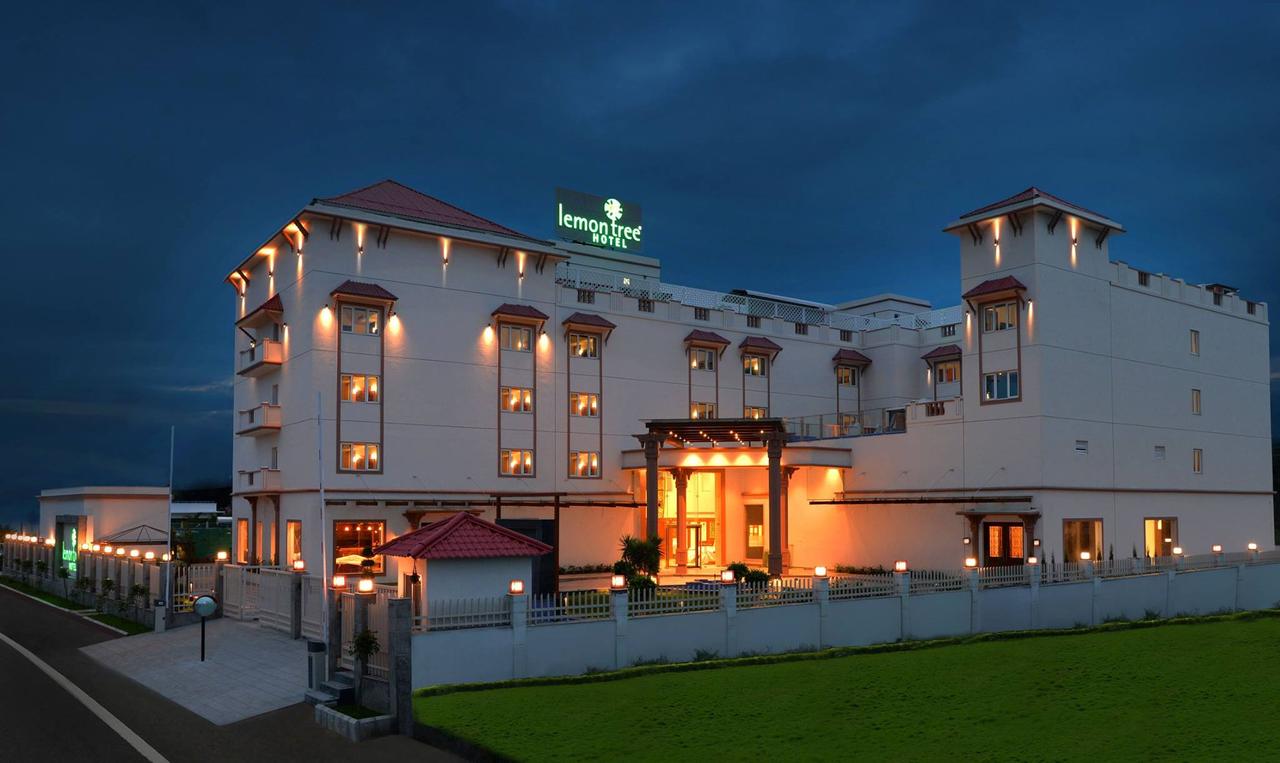 Welcome to one of the grandest resorts in Coimbatorewhere everything just screams luxury and grandiose! The Lemon Tree Hotel, Coimbatore would be a perfect choice of a wedding venue if you're planning something huge for your wedding like a royal theme wedding. Because of its proximity to the IT hubs like Tidel Park and CODISSIA Trade centre, it's easy to locate. Their spectacular banquet hall is designed in with elegant interiors and modern outlook that would fit your needs just fine.
Address: 173/3 & 174/4, Sri Rangulu Naidu Farms, Town Panchayath 641048 Kalapatti (Coimbatore).
Price: ₹1200/- per plate.
Capacity: 1000.
USP:
Vivanta Surya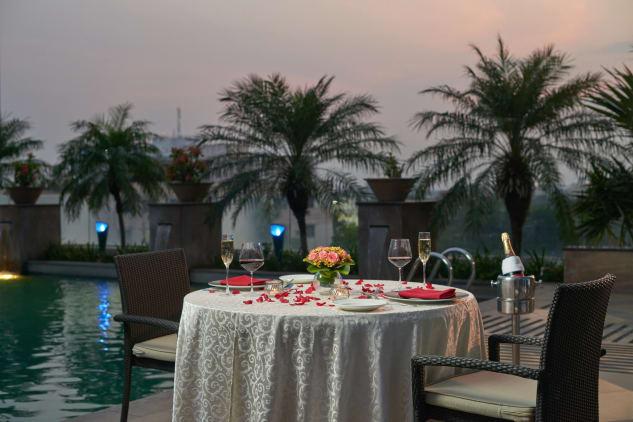 If you're looking for resorts in Coimbatore with a rich presence of Indian heritage, Vivanta Surya is just the place. Along with every modern amenity and luxury, they also add the Indian cultural touch to every detail. With a huge capacity, lavish facilities and proficient staff at your service, you and your guests will have a gala time enjoying the wedding.
Address: 105, Race Course Road 641018 Race Course (Coimbatore).
Price: ₹1350/- per plate.
Capacity: 500.
USP:
Kayal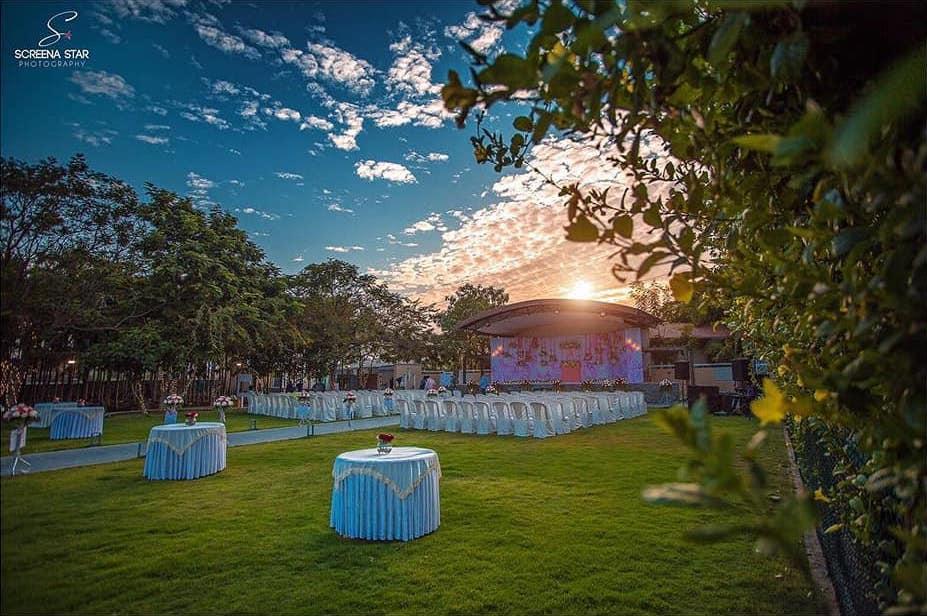 Kayal is one of those resorts in Coimbatore that is located away from the city's hustle-bustle yet within close proximity of the city. Form basic facilities like bridal room, lighting and wedding decor to customised attending to every client, the staff of Kayal makes sure that each of your wedding requirements is met effectively.
Address: 79, KNG Pudur Road, 641029, Kavundampalayam (Coimbatore).
Price: ₹500 per plate.
Capacity: 200-1500.
USP: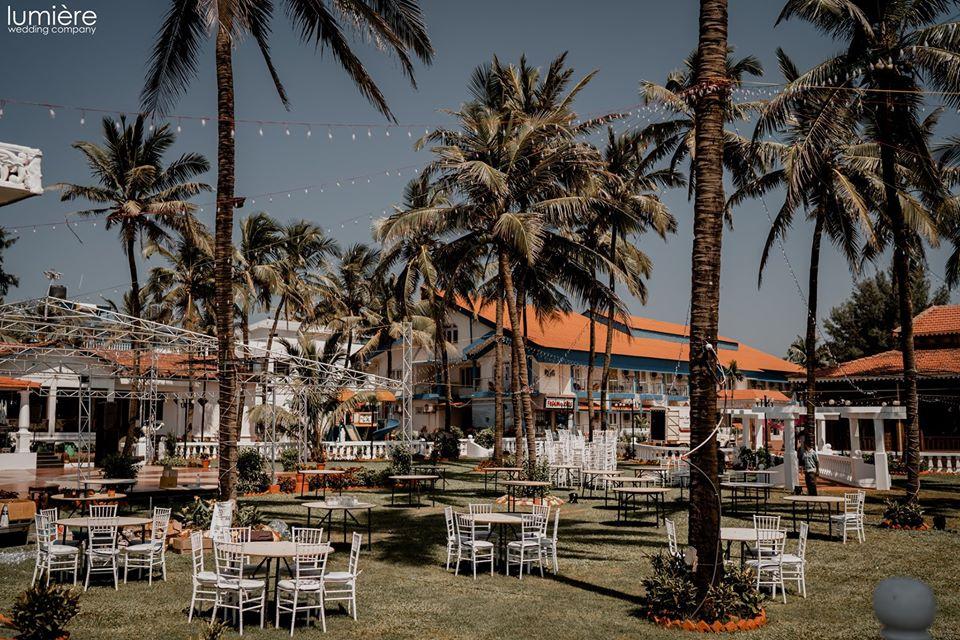 So now if you're around the city, you have the list of resorts in Coimbatore to decide on your wedding venue. Check every detail of each venue, their prices and special facilities before you pick the one for yourself. Speak to the management or your wedding planner for clarifications on decoration, catering, accommodation and every other aspect. Know what they're providing and what they aren't. Ask them about their best offers and select a package that would make you happy without compromising on your requirements.
Do you need a wedding planner to help you out with all your wedding tasks? Take a look at our vendors list for great deals!