5 Indian Bridal Hairstyles for Every Kind of Bride Out There
Bookmark these Indian bridal hairstyles to sport different looks on each of your wedding ceremonies.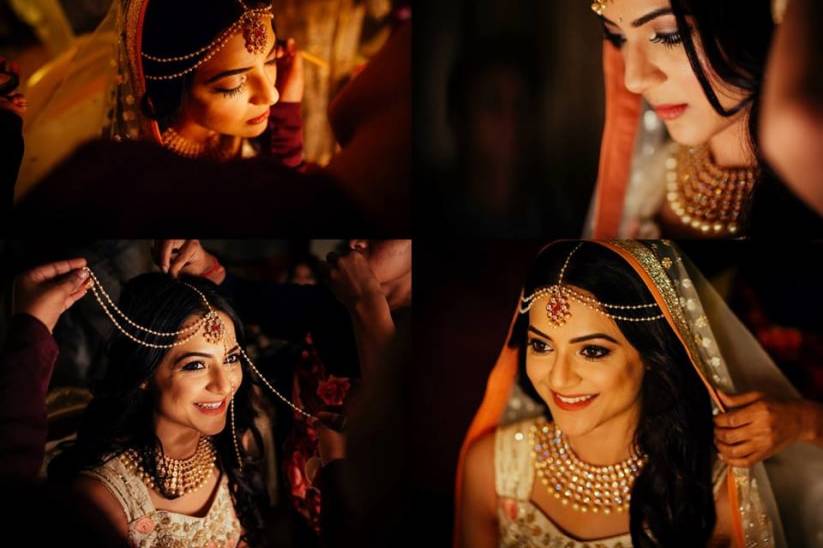 The Indian bridal hairstyle has evolved over the last few years. From the standard high buns, which served the practical purpose of supporting the bride's dupatta, Indian bridal hairstyles have now also embraced open, long hair and intricate braids. But this is only the surface of how Indian bridal hairstyles have been revamped in the millennial era. We will give you a rundown of the top most famous Indian bridal hairstyles that are getting viral this wedding season and are the top pick for not just brides-to-be but also bridesmaids!
So, if you happen to be getting married anytime soon or have someone's wedding to attend, then these Indian bridal hairstyles are the ones you need to check out and try! If you're getting married soon or are a bridesmaid to your bestie, here's some bridal hair inspiration for you and while you're at it we will also suggest you check out some cool hair accessories to bind your look together. Since the bride's hair is just as important as her bridal outfit, take a thorough look.
1. Bridal braids for the win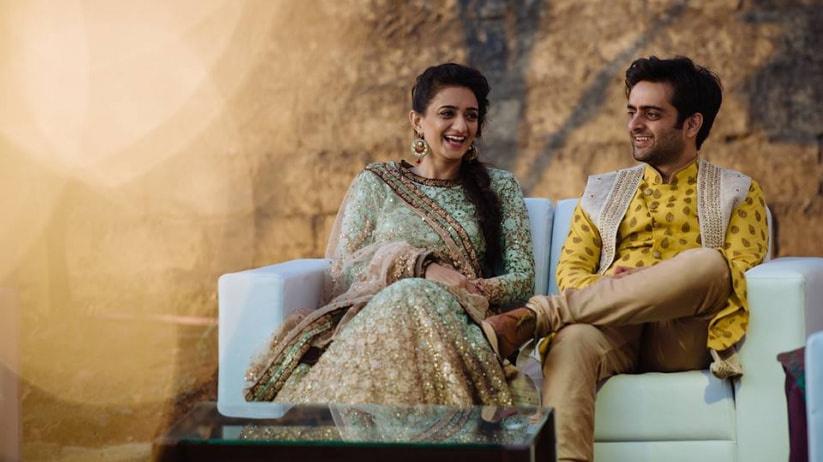 A lot of brides shy away from braids because they think it'll make them look childish, and several stylists who specialise in Indian bridal hairstyles don't take braids into account.
But braided hair can make a bride look outstanding on her wedding day. Bringing a new standard of elegance into bridal hairstyles for Indian brides, braids can be accessorised or just left alone. So, if you happen to be a lover of long braids and happen to have uber-cool tresses - then going for long braids is a good idea!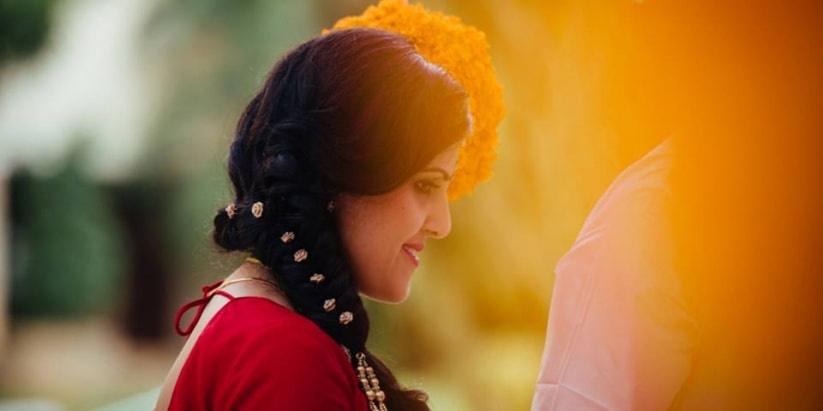 If you have long, thick hair, braids are a great option for you. But even if you don't, and you still want to braid your hair on your wedding day, ask your stylist about hair extensions to make your hair look dense and long. Make use of Parandi, usually worn by Punjabi women, as Mehndi day accessory to enhance your Indian bridal hairstyle.
2. The classic buns with a twist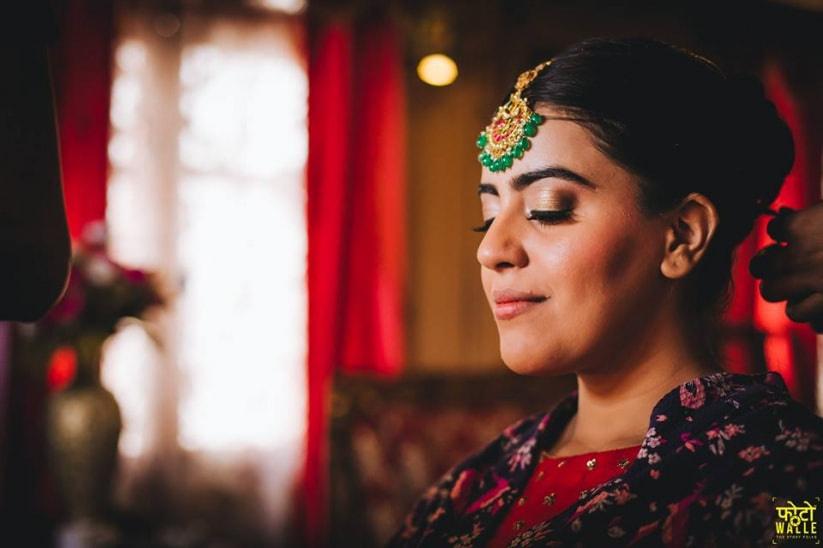 The classic bun is a great way to showcase your Maang Tikka. With the hair pulled back neatly, the focus falls solely on the bride's exquisite jewellery.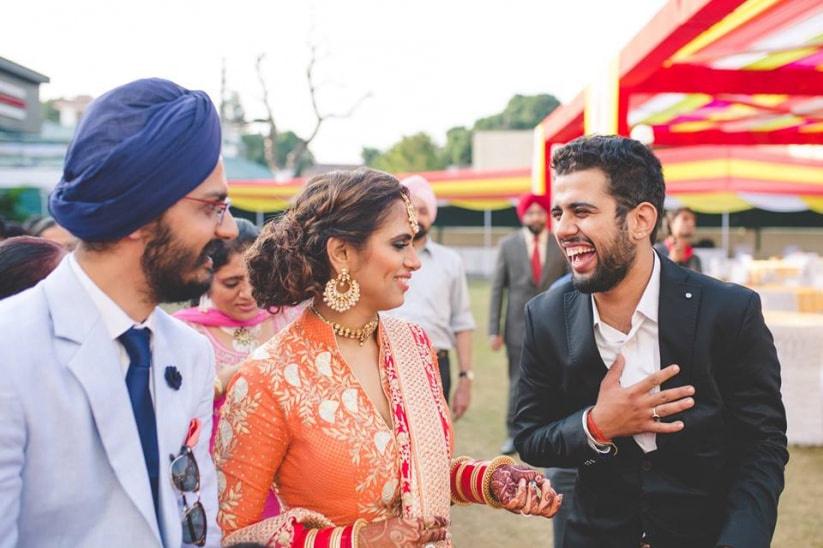 However, a bun doesn't have to mean that all your hair is pinned back. A side bun, with hair casually tied into a loose knot, looks absolutely gorgeous if done right. If you have a diamond or heart face shape, it would bring out the softness of your features and make your perfect glow.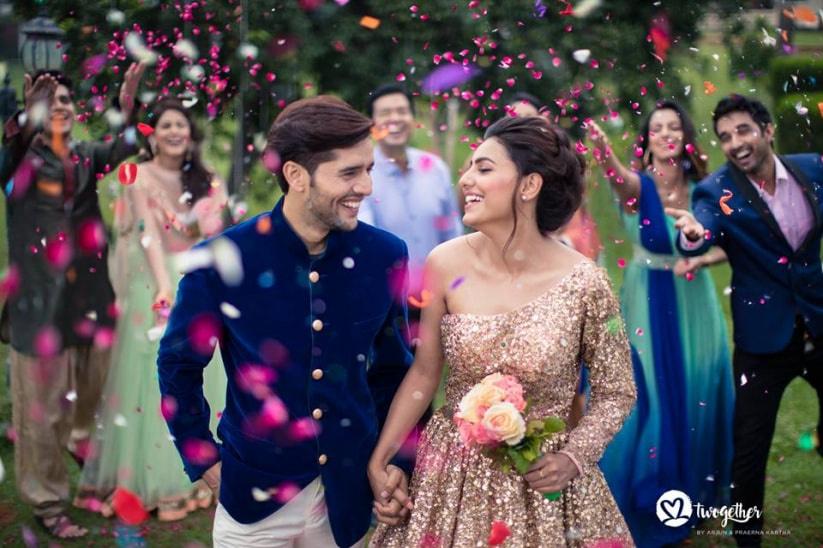 These bridal hairstyles can also work well for Christian weddings where the bride might wear a bridal gown. And as for lehengas, any blouse neck design can be flaunted well with this Indian bridal hairstyle, whether be a Mandarin collar or a boat neck style.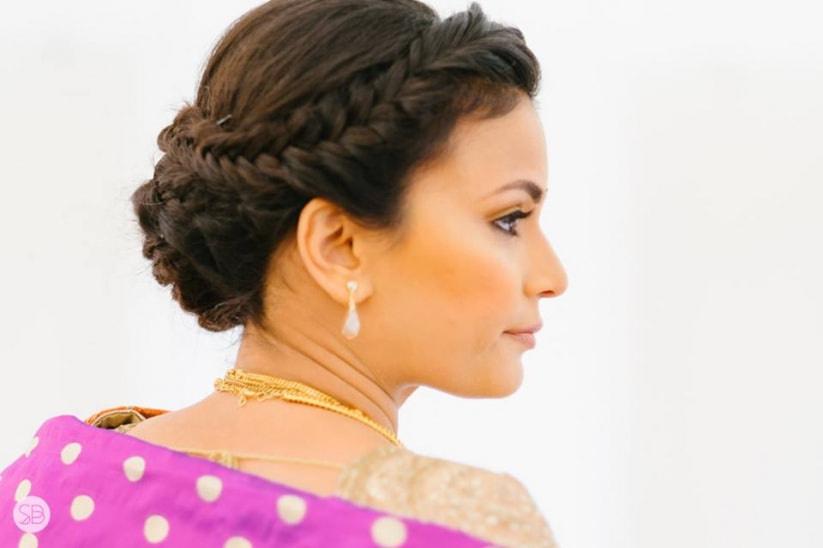 You can even combine a bun and a braid, like this bride. The simple elegance of this wedding hairstyle will leave your guests in awe. With this hairstyle, you will be able to tame all those unruly baby hair along the length of your forehead. What a smart way to look charming! When someone says bun - that does not mean there is no room for improvisation.
A simple bun is like a sea of endless possibilities and you can amp it up however you see fit! From using fresh flowers to using some string of flower jewellery and even especially curate hair accessories - the choices are many and it is totally up tp you!
3. Let the tresses flow and keep em flowing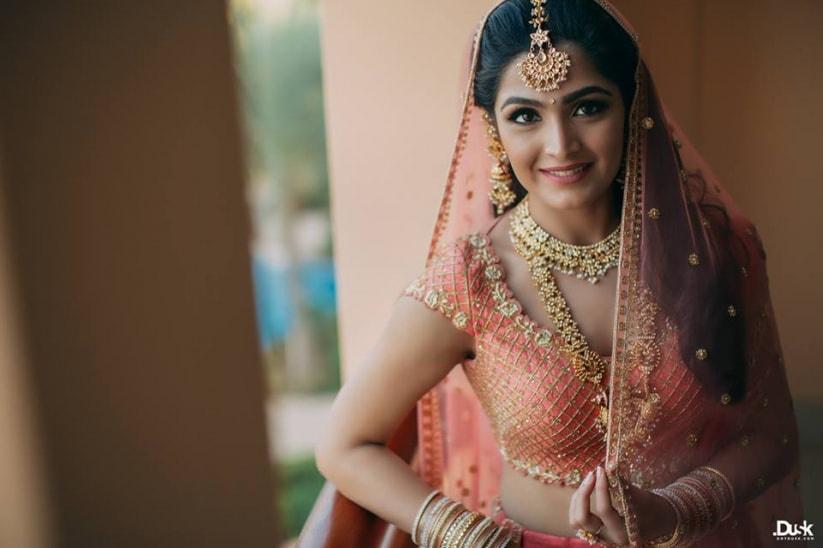 If your hair is long, why not show it off? Don't hide it in a bun or a braid, and let those tresses be your crowning glory on your wedding day in bridal hairstyles for long hair. Let the net of your Dupatta magnify the elegance of your mane and give you an even graceful look. You could easily for a half updo to keep the Dupatta in place.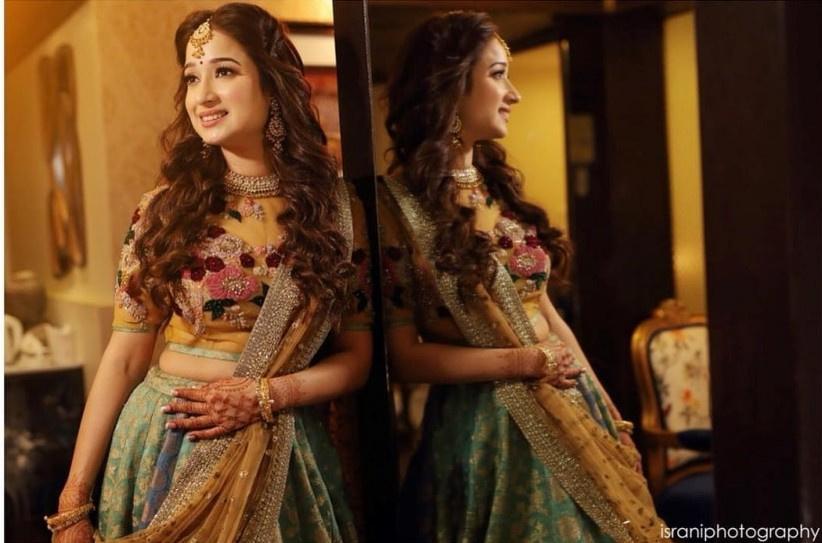 You can pin up a portion of the hair for the sake of neatness, but a gorgeous mane falling down a bride's shoulders is a sight to behold. And no one can counter that. Let is adorn only one of your shoulders while the other one lays bare. There's a hidden appeal in such a look that you can easily carry for your cocktail party.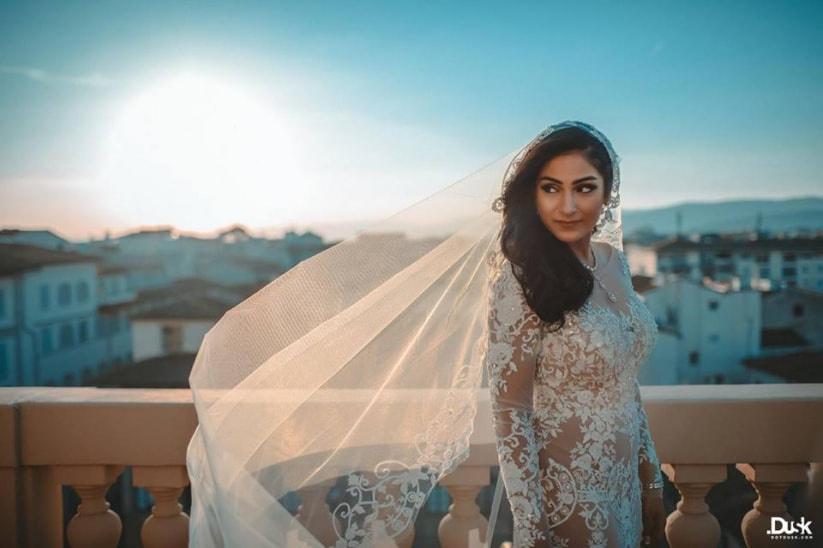 Even in Christian weddings, where the bridal look is western, long hair left open can make quite a stunning statement. From way tresses to silky straight - letting your hair down is the best way to go if you want to look beautiful with the bare minimum.
4. Adorn your hair with flowers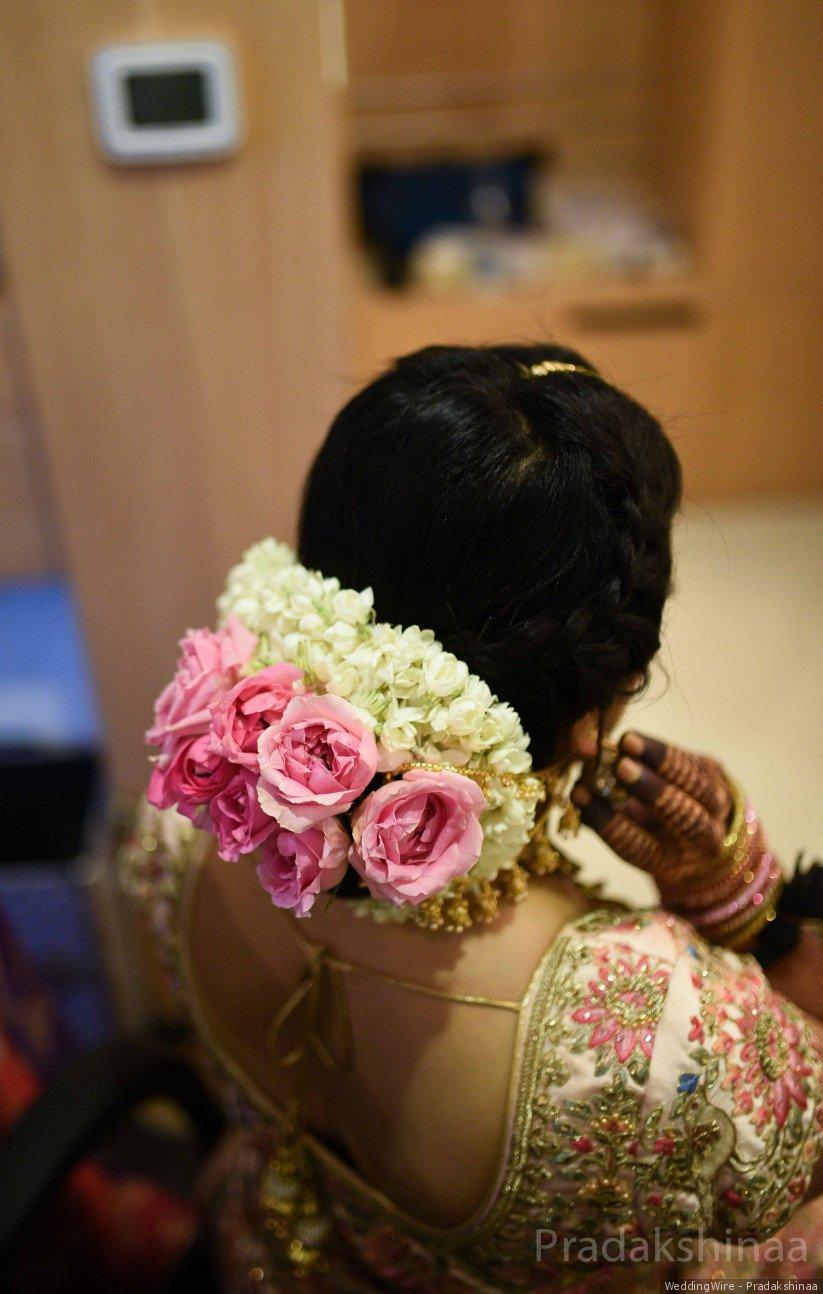 Indian bridal hairstyles with flowers will never go out of style. Adding a single flower, or a bunch of them adds a gorgeous colourful touch to the bridal look. Mix and match your Gajra with other fresh flowers for an amplified effect.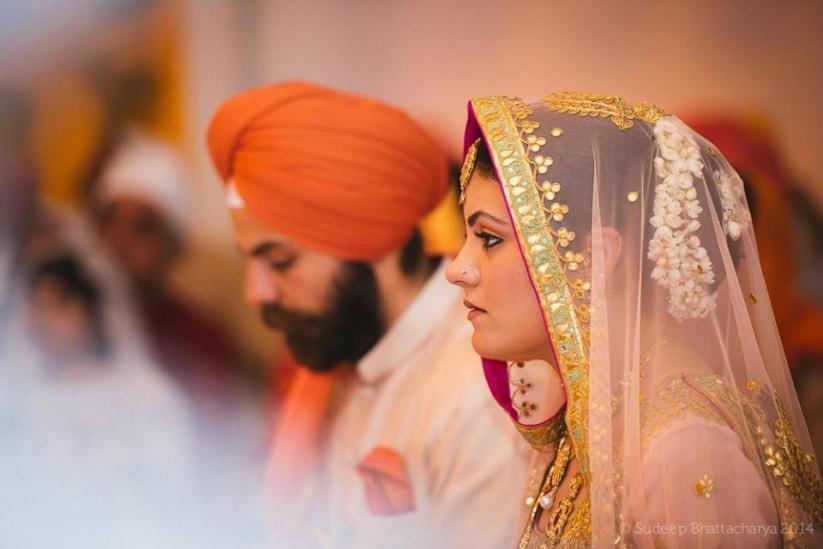 As you can see, flowers in your hair will also make for fantastic bridal portraits. It'll even show through most dupattas, so you don't have to worry about not being able to show it off. How about you skip the Gajra and add baby breaths to Indian bridal hairstyle for a whimsical effect.
5. Short hair, don't care!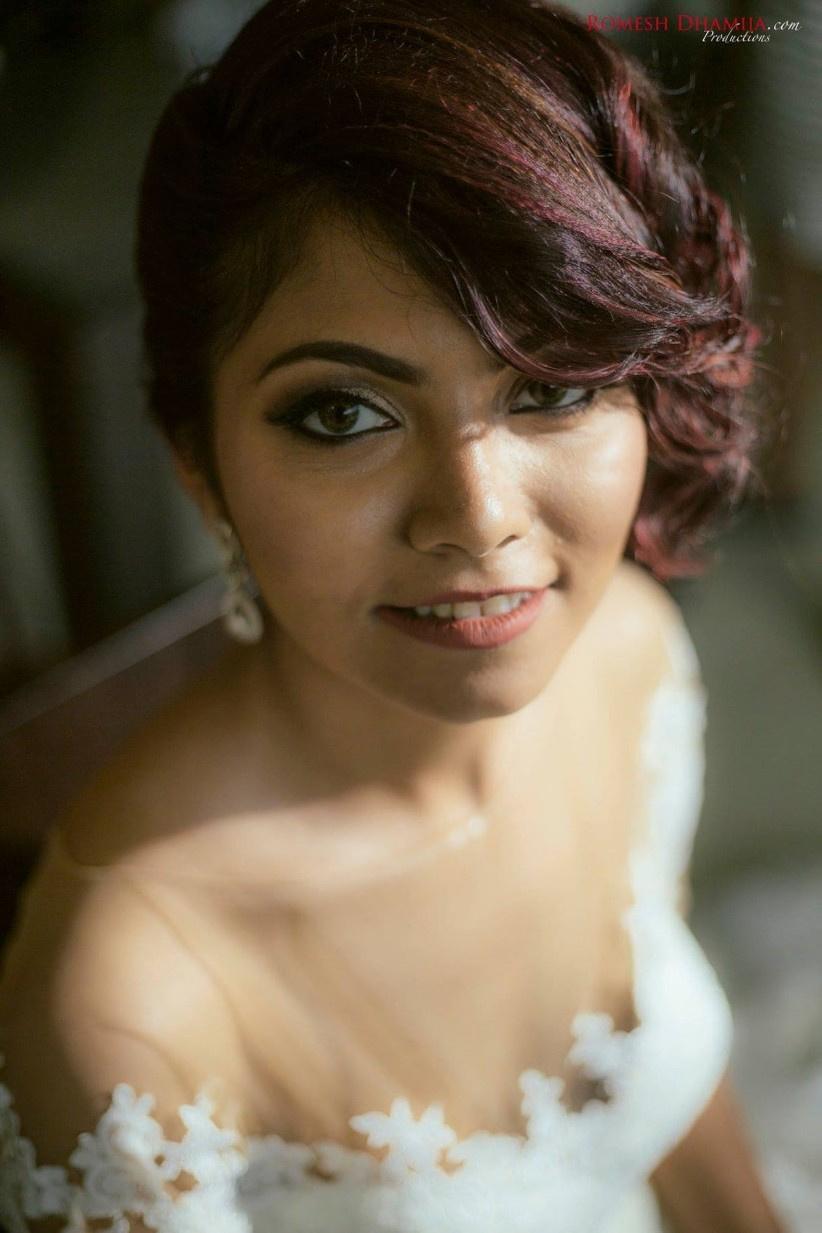 If you have short hair and don't want to use extensions, don't worry. As this bride shows, short hair can also make for an elegant bridal hairstyle. Flaunt your short hair by adding the hairdresser to add some extra oomph, be it with bridal hair accessories or an ingenious hairstyle.
No matter what Indian bridal hairstyles she chooses, a bride should be happy with her final look. Work with what you have instead of worrying about the length or texture of your hair and pose with confidence in all your wedding photographs. Even though traditions and trends prescribe certain standards for Indian bridal hairstyles, you do your thing, girl!
Share your choice of Indian bridal hairstyles with us and other brides-to-be in the comments below.