The Ultimate Guide to Choosing Your Saree for Engagement - All You Need to Know to Finalise Your Look
Are you planning for one of the first events of your wedding, and are stuck with deciding what to wear? Flaunt a saree for engagement with a price that suits your budget. Learn how to find the right fit for yourself with these tips.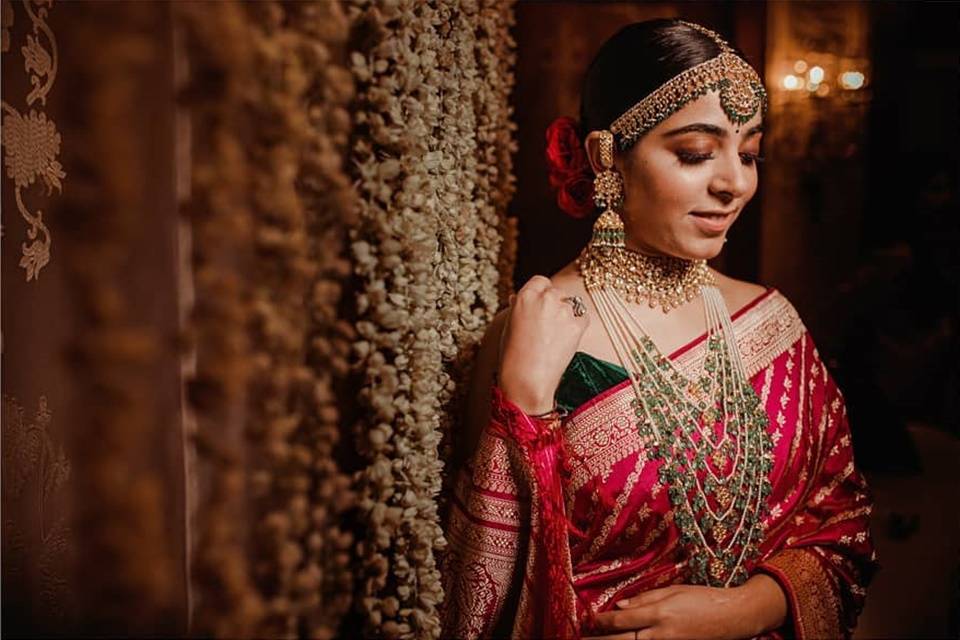 Finding the right saree for engagement with price bracket to keep in mind can prove to be quite challenging. But not when you have some expert tips to help you select the right one. Apart from the engagement attire, your wedding trousseau will be filled with a myriad of dresses in different styles. And for all of that to fit within your wedding budget, you will have to be smart about your purchases.
That's why we're here to help you ace wedding shopping like a pro and get your hands on a gorgeous saree for engagement with a price that suits your pocket.
1. The season matters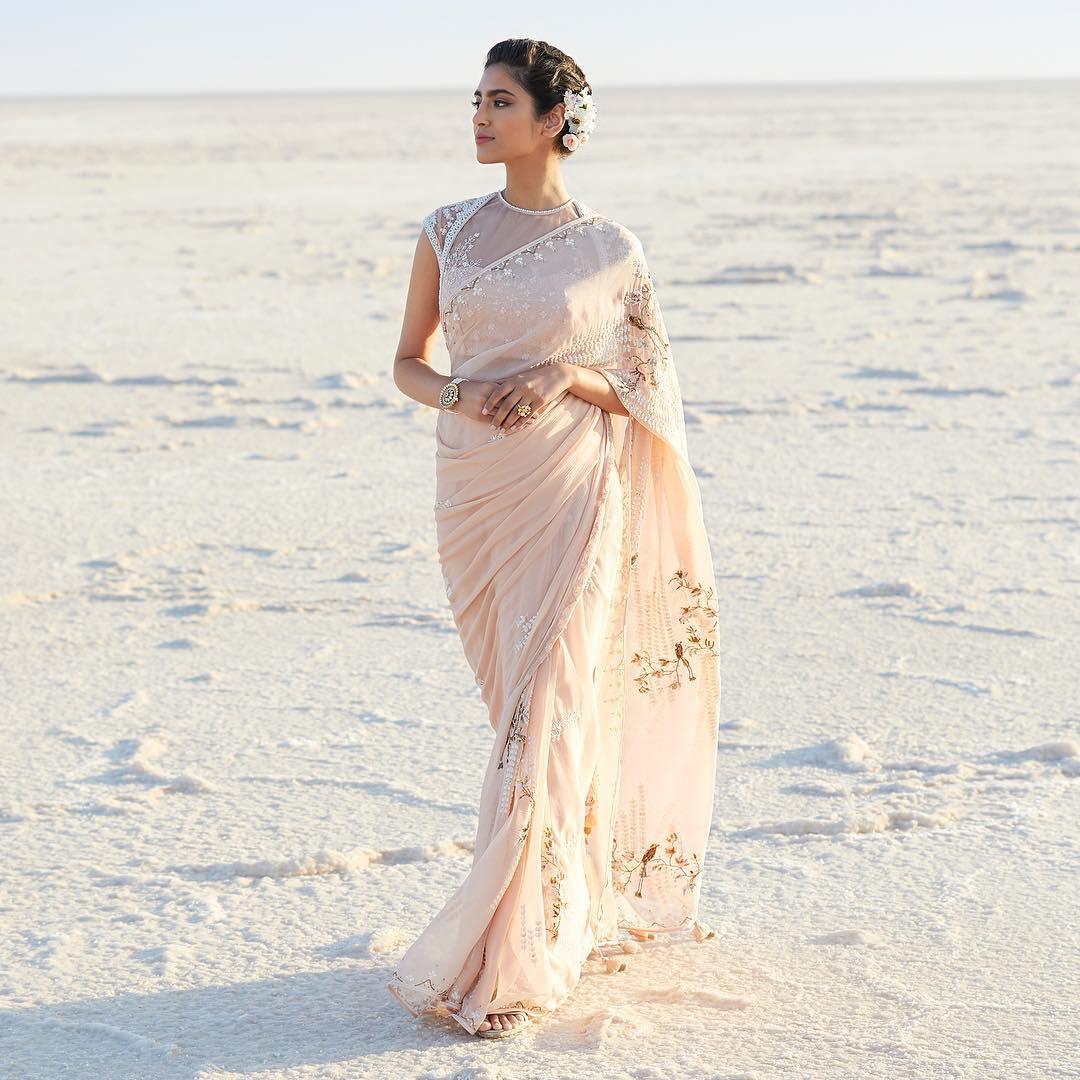 The season when you decide to host your engagement will play an important factor when selecting your saree. If it is a winter wedding, you will want heavy fabrics that can keep you from cold like velvet. Chiffon and other lighter and breezy fabrics are favoured for a summer wedding. And of course, when it comes to your saree for engagement seasonality also comes into play. So, that is the first factor you should consider before finalising your engagement saree.
2. Day-time event or a night one?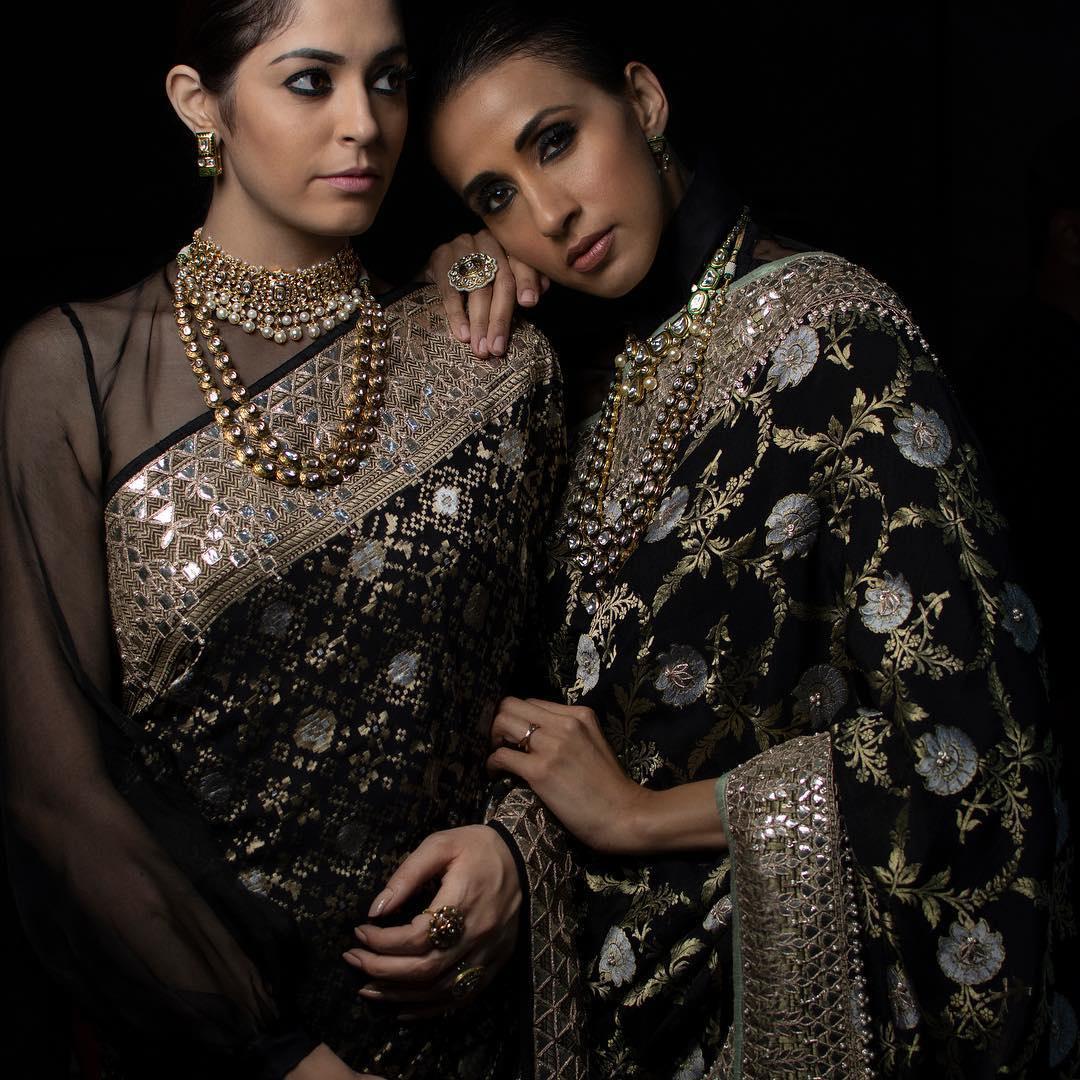 Imagine wearing a golden sequined saree for engagement during the day ceremony. It will look good, no doubt, but during night time, it would've looked spectacular. This is just one example of how the time of your event can be of consequence when selecting a saree for engagement.
Similarly, for a day event, you will need to choose something that is full of life, like a bright coloured cancan saree. It eventually depends on your personal style but the time of the function is one aspect you cannot ignore while saree shopping.
3. Engagement theme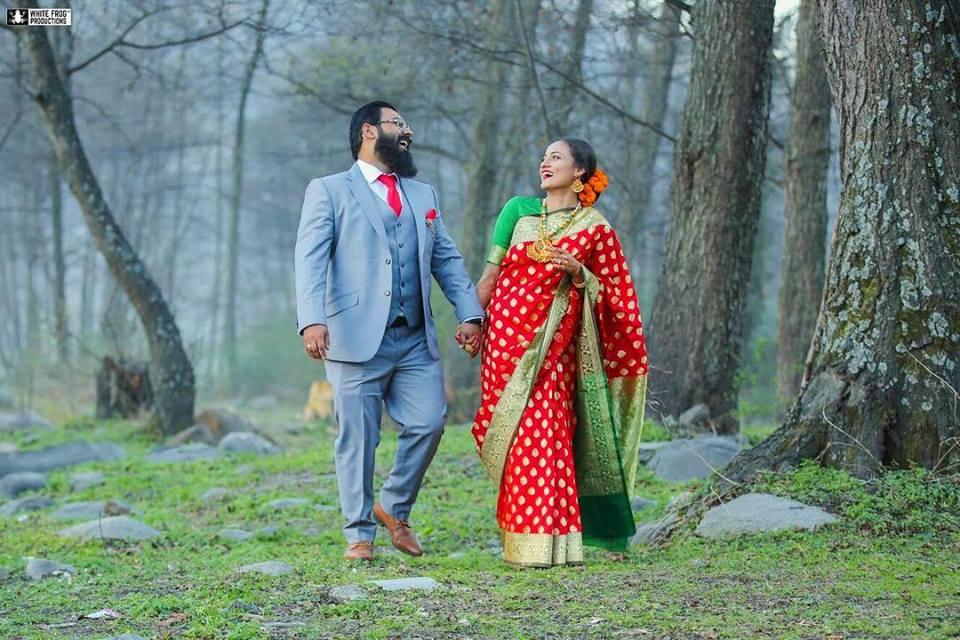 Are you planning to coordinate your attire with the groom as a wedding couple for the engagement because that just fits in your engagement theme so well? You will have to give it a thought before you decide which kind of engagement saree you want. The choice of your attire should not make you blend in with the engagement theme entirely but you shouldn't look out of place either. The trick is to find a balance.
If your theme is vintage, choose vintage prints but style it into a millennial design that bedazzles everyone. Let people know that it is your special day.
4. Choose a fabric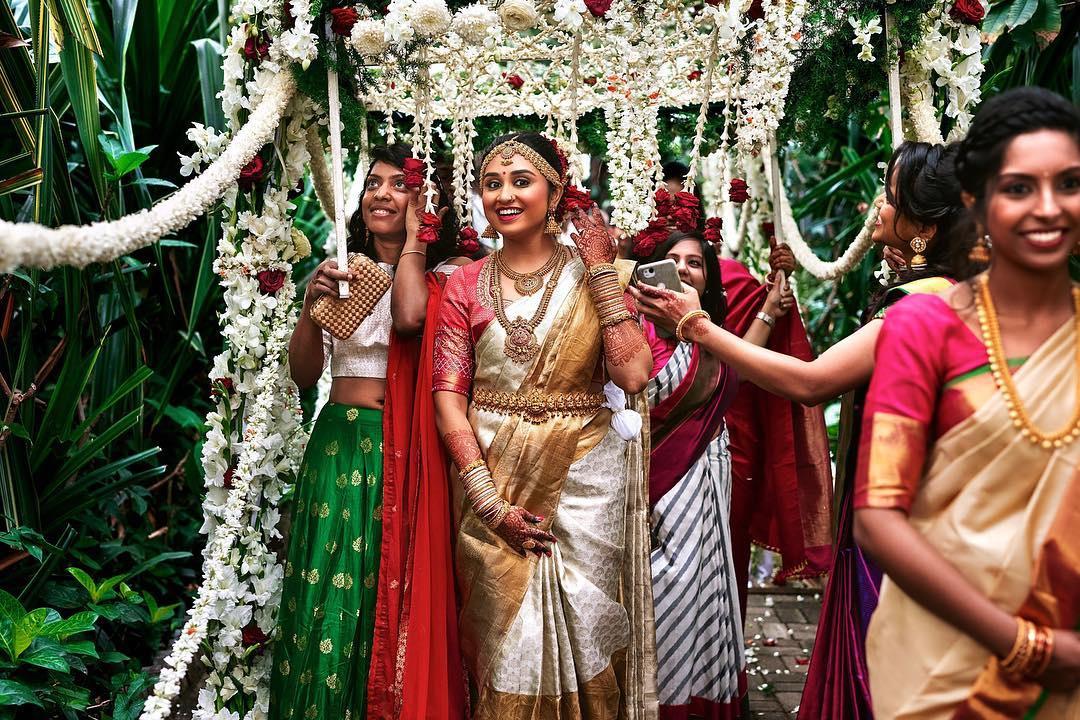 Image Courtesy: Arjun Kamath Art
Now choosing the fabric for your saree for engagement can prove to be a wise move if you are nifty with it. You want a silk saree for engagement in the hot weather of your destination wedding, choose a lighter variety like the Bhagalpur silk. For cooler terrains, opt for Kanjivaram silk sarees instead. Is flaunting your figure on your mind? Then you should choose a saree in crepe which will hug your body in all the right places and make you look like a diva you are.
All you have to do is find out which fabric will suit your needs, the weather of your ceremony and, most importantly, will be comfortable for you to carry. The weight of your saree should not make you uncomfortable else that would show up in your wedding pictures.
5. Select a colour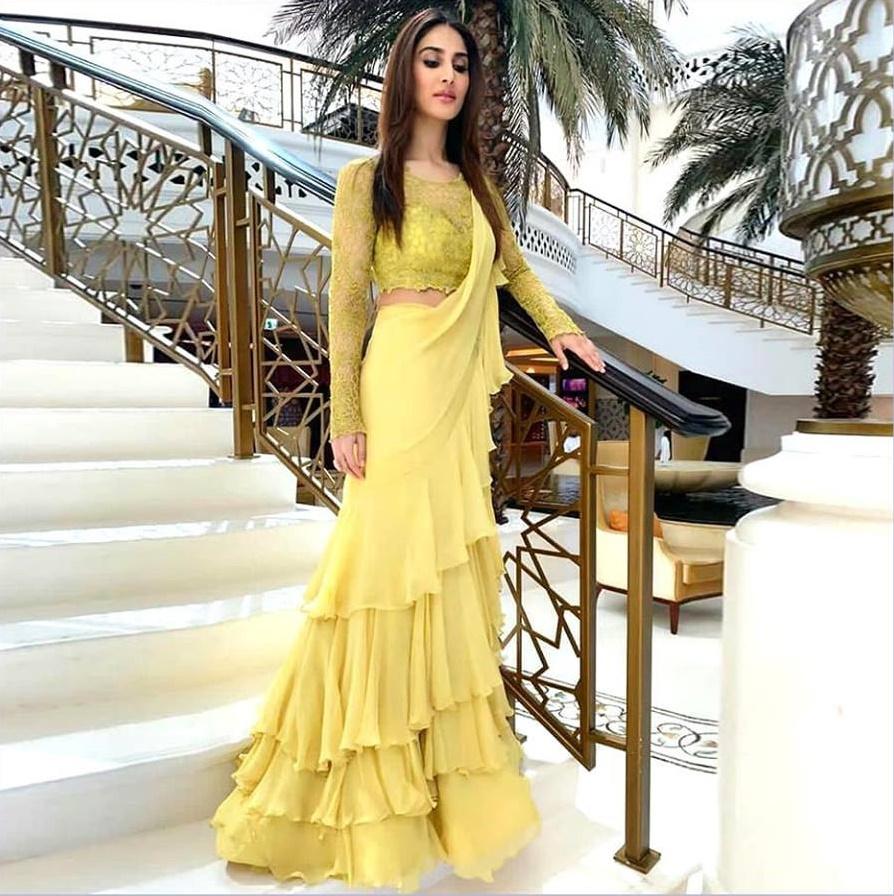 To begin finding the right colour for your saree for engagement, you should consider other elements of your trousseau. If your bridal lehenga is red, your reception gown is dark blue, your Haldi attire is yellow and on Mehndi, you choose to flaunt a purple crop top and skirt, then you can easily narrow down on 2-3 colour options for your engagement saree, like orange, turquoise or green.
Naturally, your skin tone will also affect the decision to see if your choice of saree really suits you or not. It should complement your undertone in order to be able to do that. Always make that decision in natural light and not just in the artificial light of the saree store.
6. Design it your way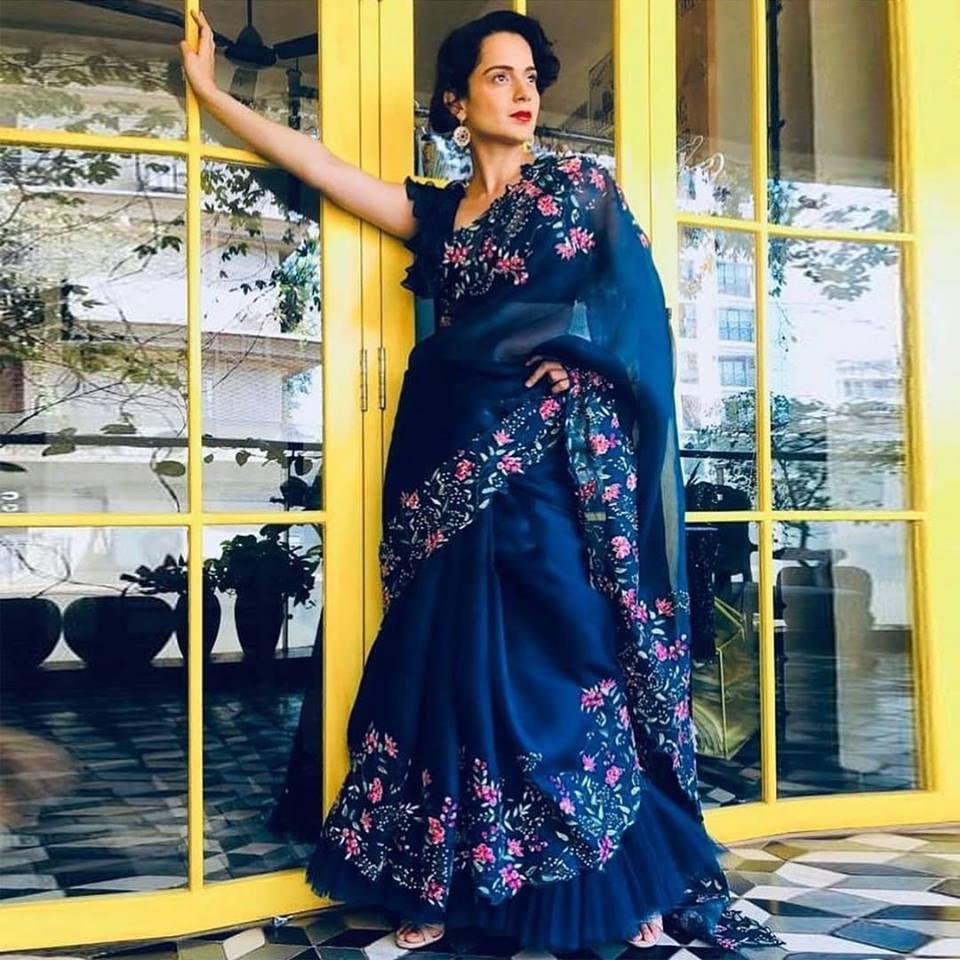 Do you want ruffles all over your saree or have your story embroidered all over it? Or maybe flaunt a pre-stitched dhoti style saree. You can choose whatever style statement you want to make with your saree for engagement with a price that does not burn a hole in your wallet.
There are different embroidery styles you can choose from, a variety of handicraft work, embellishments, fancy Latkans for wedding and more that you can use to customise your engagement saree. Style it the way you want so that it speaks to you and, you never know, even make waves like Deepika Padukone's wedding day dupatta did.
7. Pairing the right blouse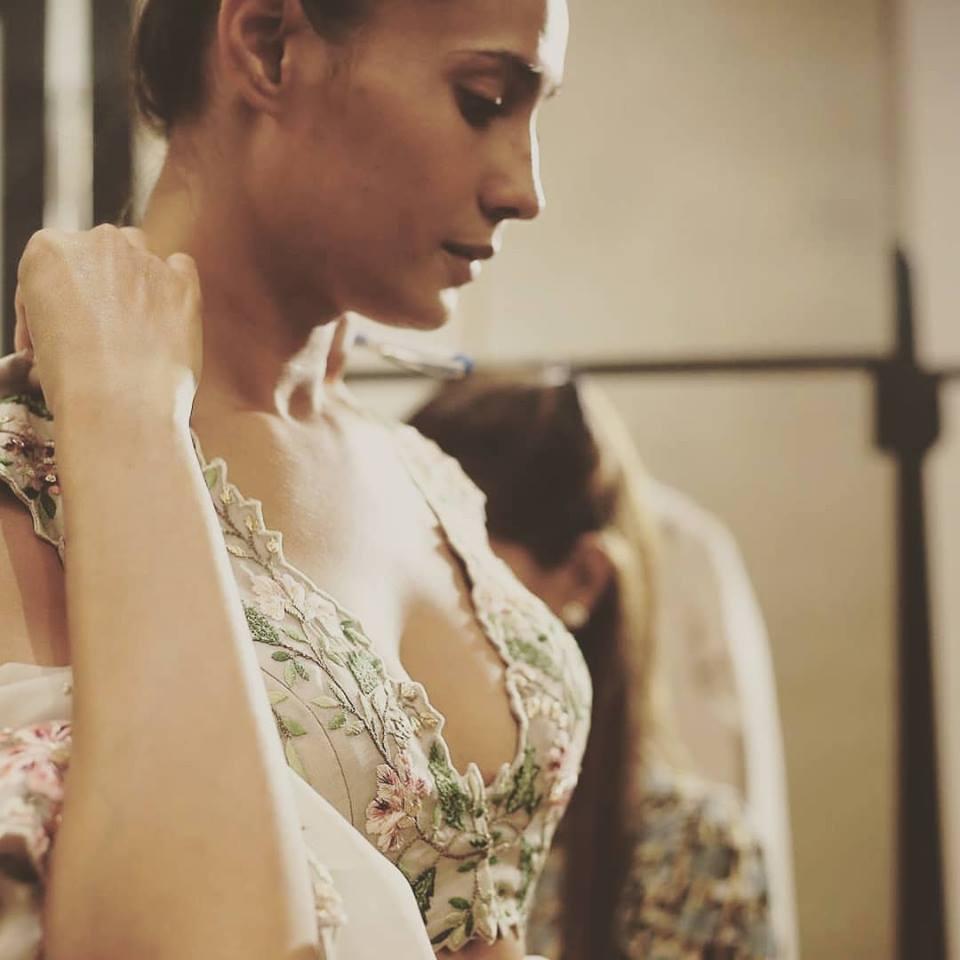 Since we're on the subject of making waves, what better way to do that than with your saree blouse! A sensational blouse can do just that to your saree for engagement. You can even try something along the lines of an Indo-western cape blouse. And let us tell you, it is not just about the blouse neckline on the front and back, but the sleeves can also weave a magic of their own.
Have you seen South Indian brides flaunting Maggam work blouses? Since the rich style is popular in the south, not many North Indian brides are aware of it. Cold shoulders are another popular twist you can give to your blouse design. Or how about an embellished neck design that leaves you free of a heavy necklace and amps up the grace of your saree for engagement.
Now that you know the checklist you should follow to reach the right saree for engagement with price that makes it a steal, turn up your fashion game with other elements of your look. Your engagement makeup and hairstyle will surely complete the look. But add more grace and charm with added accessories like Swarovski bangles, statement earrings and a handy clutch or Potli for those handy bridal emergency kit items. With everything in place, you will finally look drop-dead gorgeous in your bridal avatar.
Do you have some more tips to add to the list? Leave us a comment below.