Take a Look at These Floral Decorations for Intimate Weddings for Inpso
Floral decor is an evergreen trend at weddings. With intimate weddings being in vogue right now, we have handpicked floral decorations for intimate weddings for your inspo.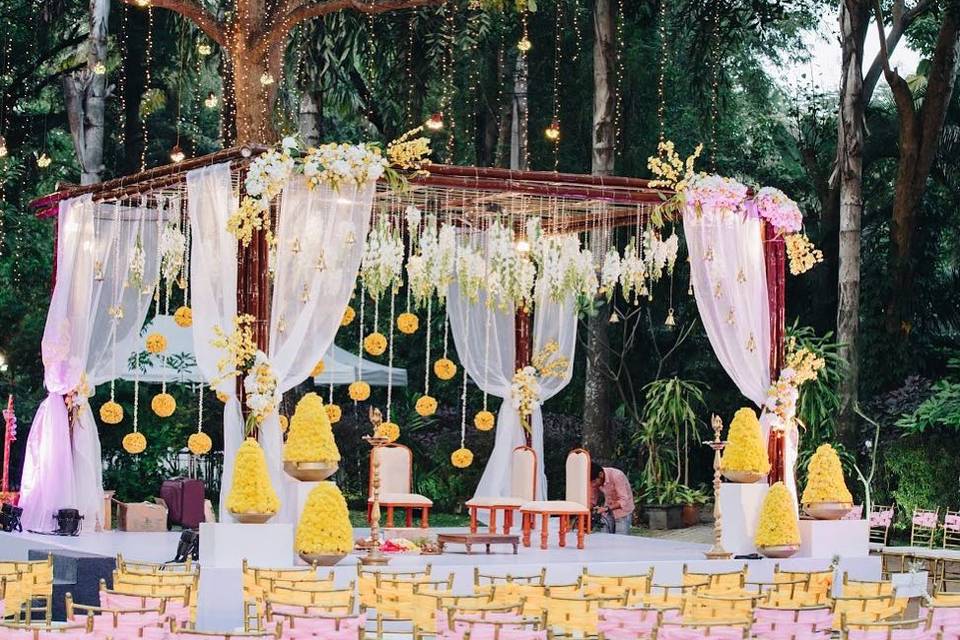 The upsurge in the number of intimate weddings is directly proportionate to the effects of the pandemic. While intimate weddings were celebrated by many couples like Virat Kohli and Anushka Sharma or Deepika Padukone and Ranveer Singh as a choice, the COVID-19 pandemic has been quite a force in the increased number of intimate weddings.
The uncertainty that has gripped many couples during this time have decided to take their leap of faith and celebrate their love in the Times of Corona. The common trend that has been seen widely in Weddings in The Times of Corona is that they are all intimate weddings. This shift in the types of small wedding celebrations has also called for a shift in the types of venues where one can host these intimate weddings as well as the type of decor that suits intimate weddings best.
The travel restrictions, government guidelines and suspension of many services have also increased the pattern of sourcing things for a wedding from local artisans. Out of all the intimate wedding decor trends, floral decor steals the show. Since flowers are a predominant entity of Indian wedding decoration, we have picked the best floral decoration photos for your intimate wedding ceremonies and curated a list of ideas for your inspiration. Read to know more.
Floral Decor for Intimate Pre-Wedding Ceremonies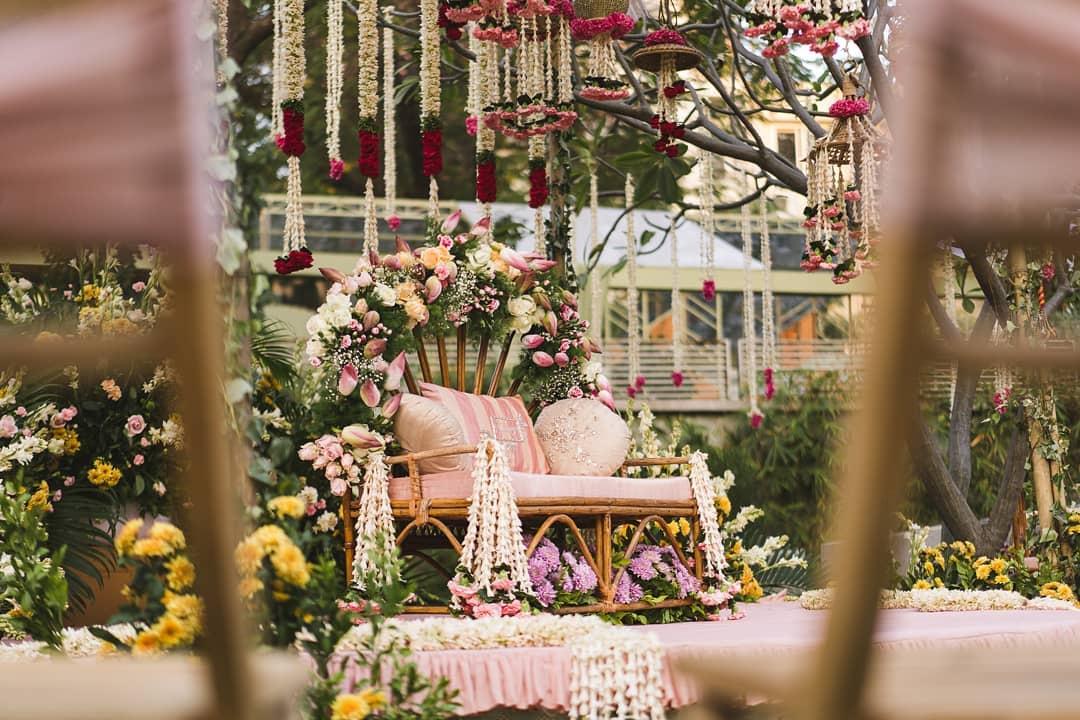 Flowers for pre-wedding events like the Haldi ceremonies and Mehndi ceremonies is one of the most salient features of the decor. While marigolds own the stage for Haldi, Mehndi decor has more space to include colourful and brighter flowers to keep up the quirky vibe of the event. Floral decor for intimate pre-wedding ceremonies is mostly minimal and the rustic theme of decor makes it swoon-worthy. From simple streamers to flower pots on a screen, florals are always in vogues for pre-wedding ceremonies.
Here are some Mehndi and Haldi ceremony flower decorations for intimate wedding ideas for you.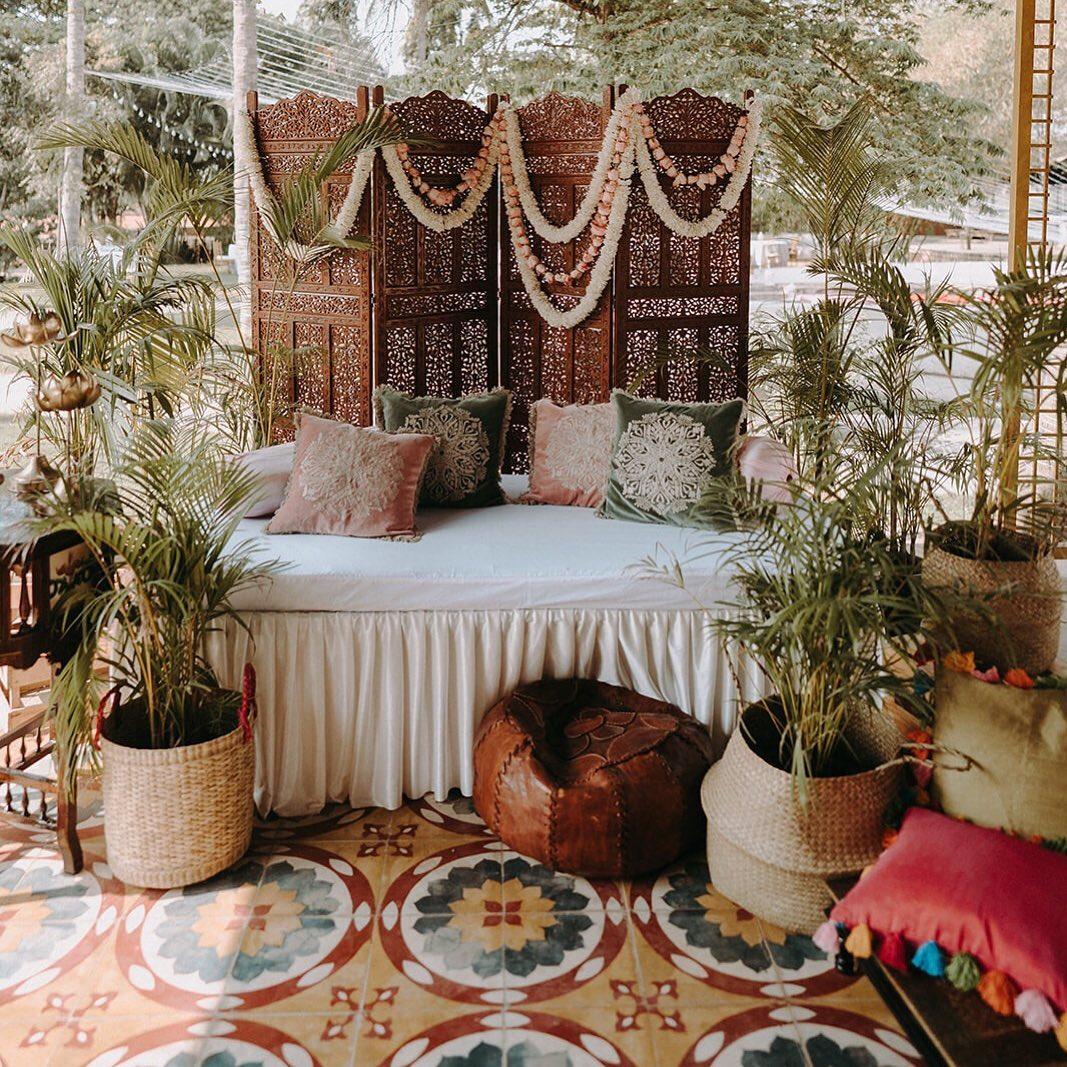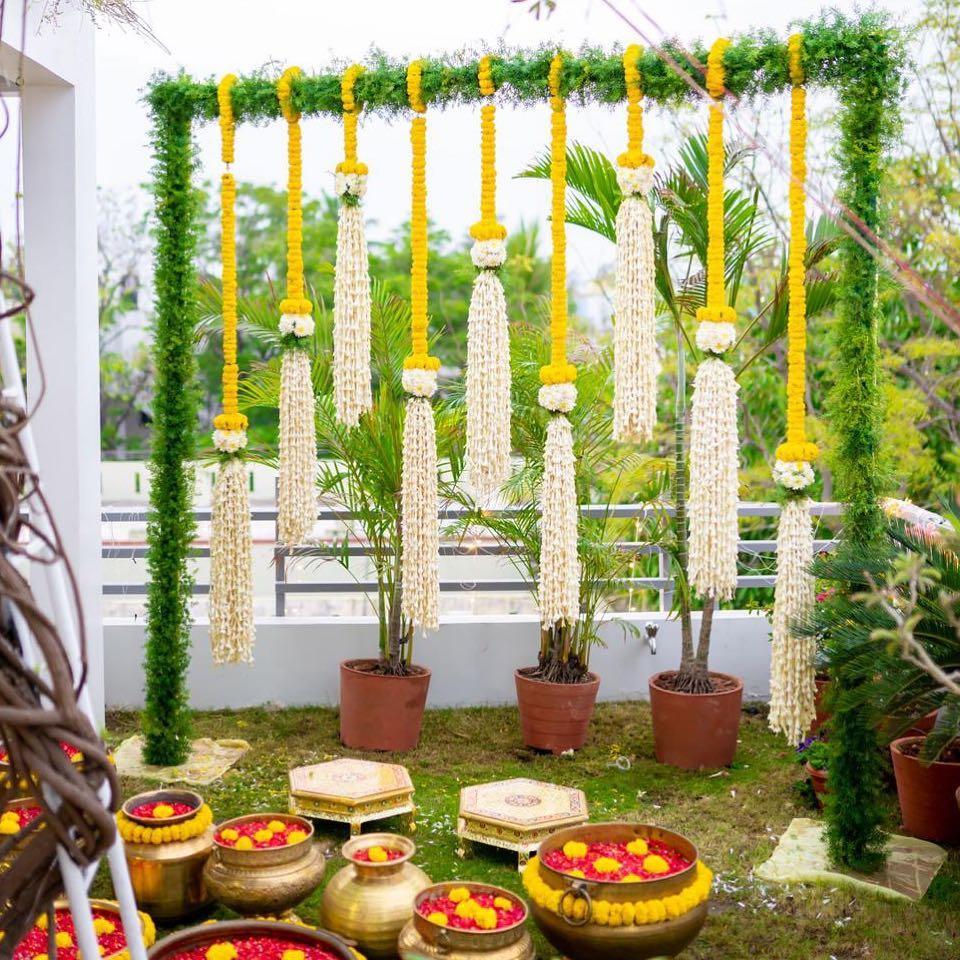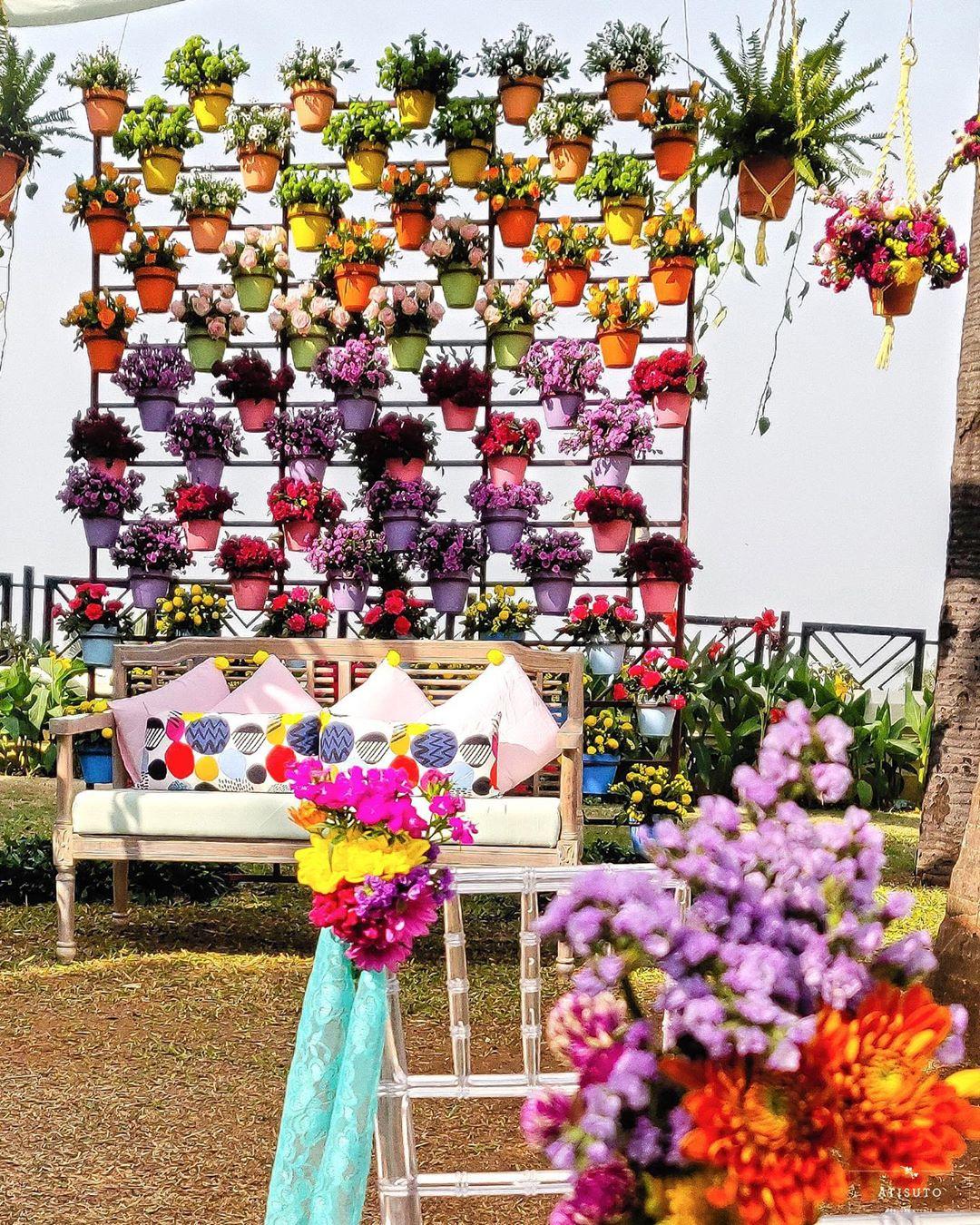 Floral Mandap Decoration for Intimate Wedding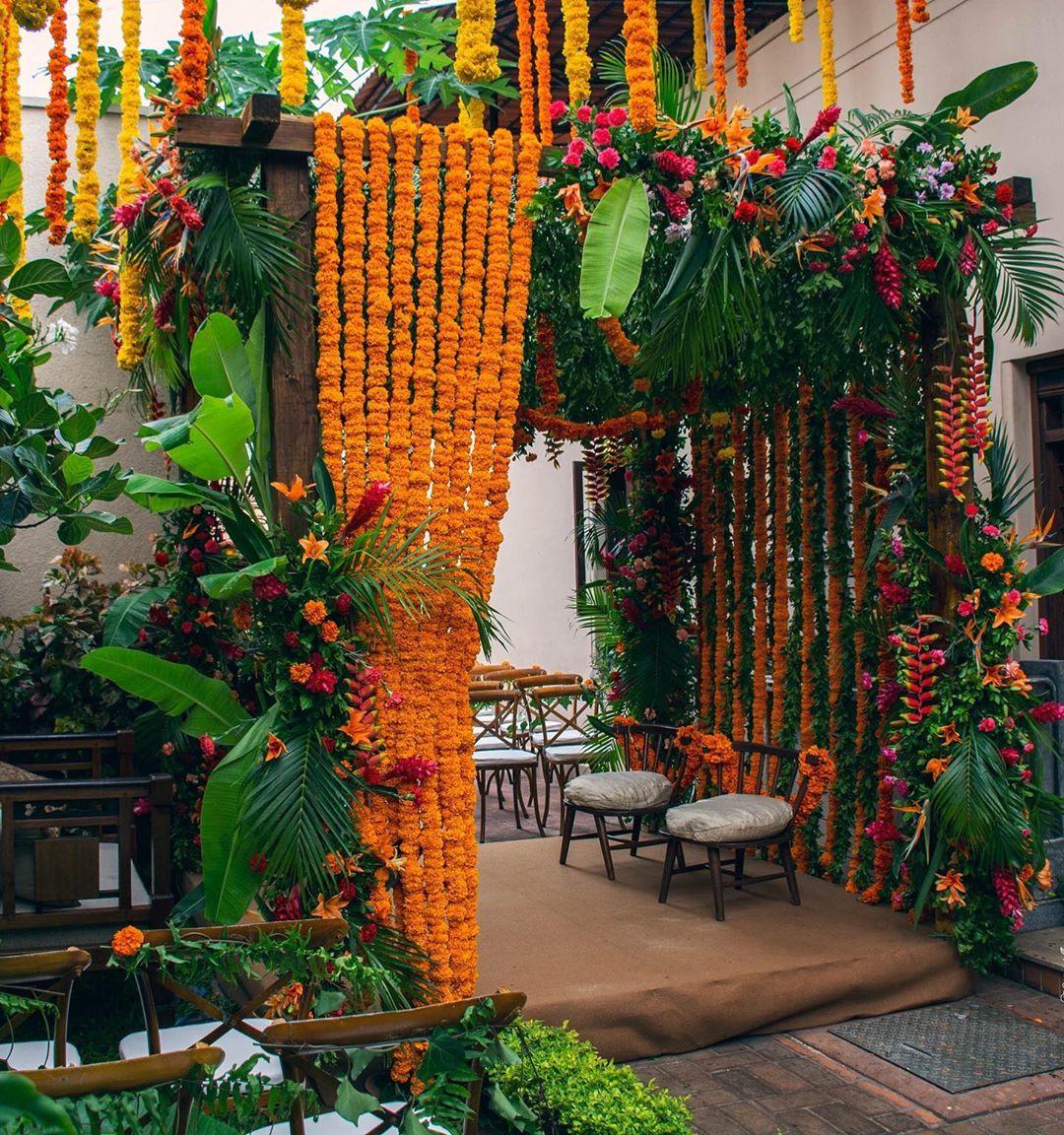 Wedding mandap is one of the most significant decorations at a wedding. From floating mandaps to foliage mandaps the range of options for your wedding mandap is huge. For an intimate wedding mandap decoration, flowers are always a go-to plan. The concept of using easily available resources and eco-friendly wedding planning should be the point of focus when you are planning a small wedding decor. From reusable props like flower vases to recyclable elements like fresh flowers, floral decor for intimate wedding mandaps are a sight for the sore eyes.
If you are a sucker for rustic and minimalist decor, here are some mandap decor options for you to experiment with.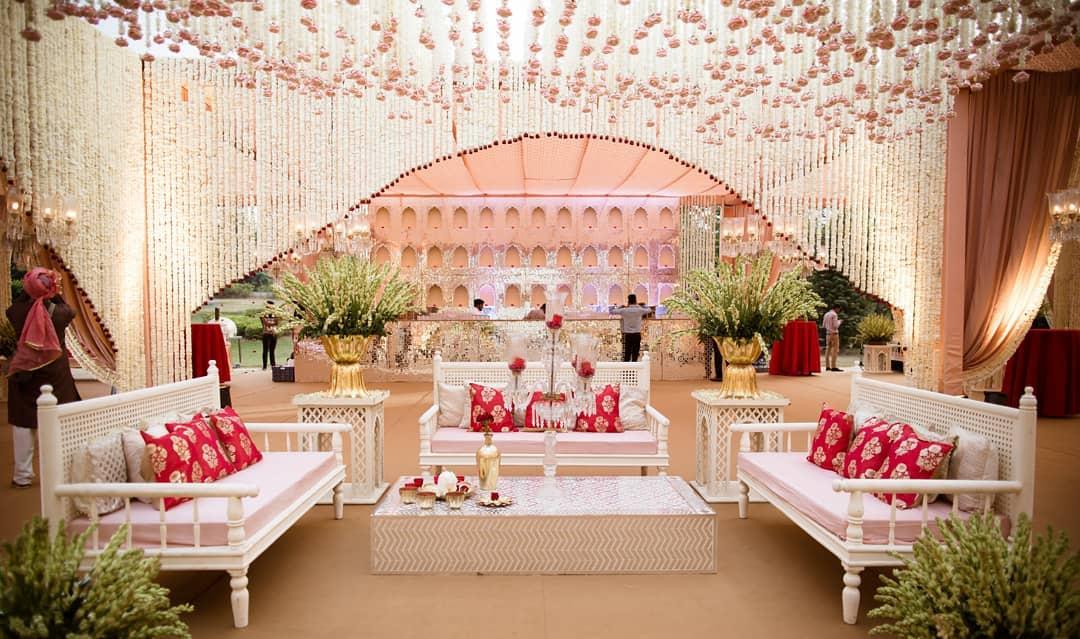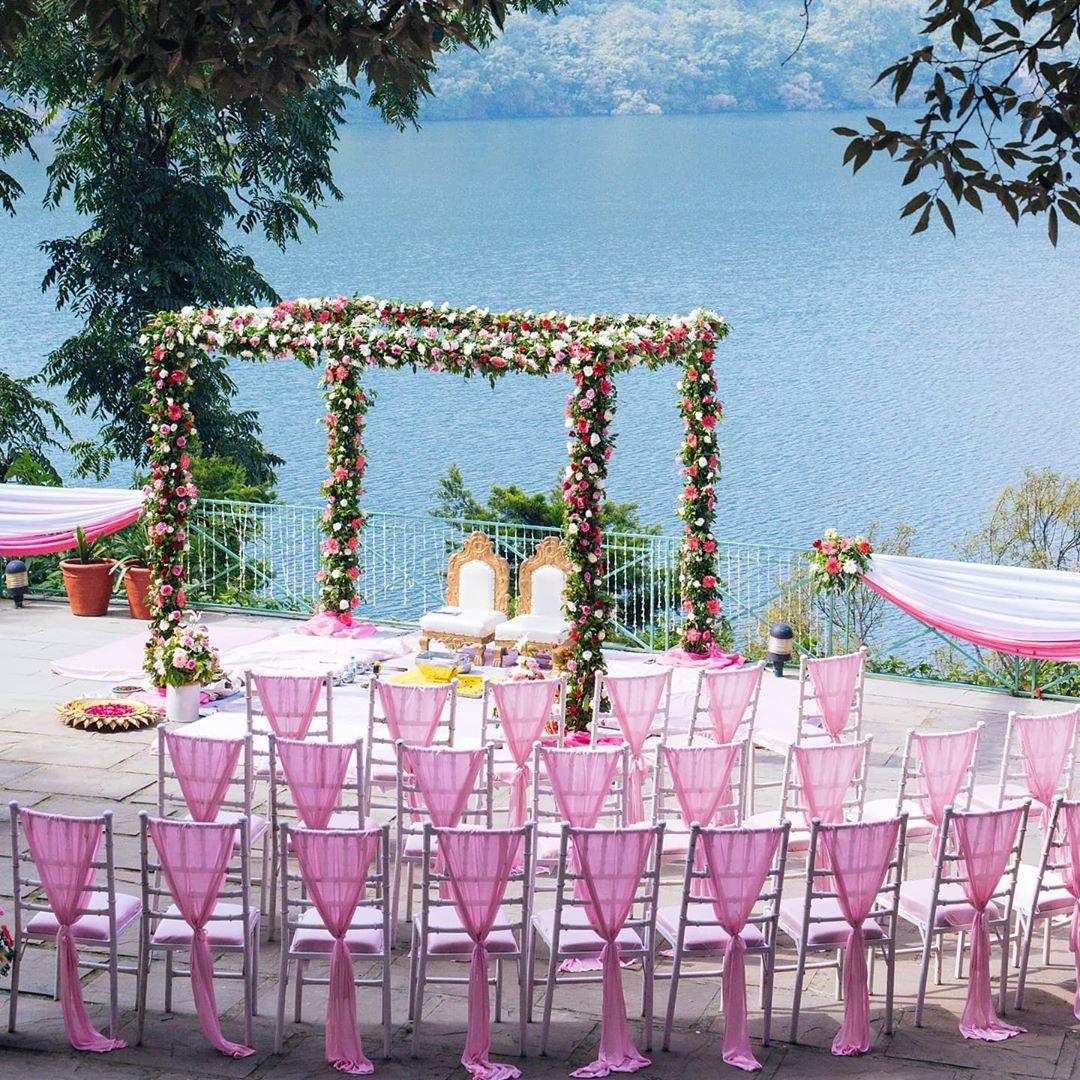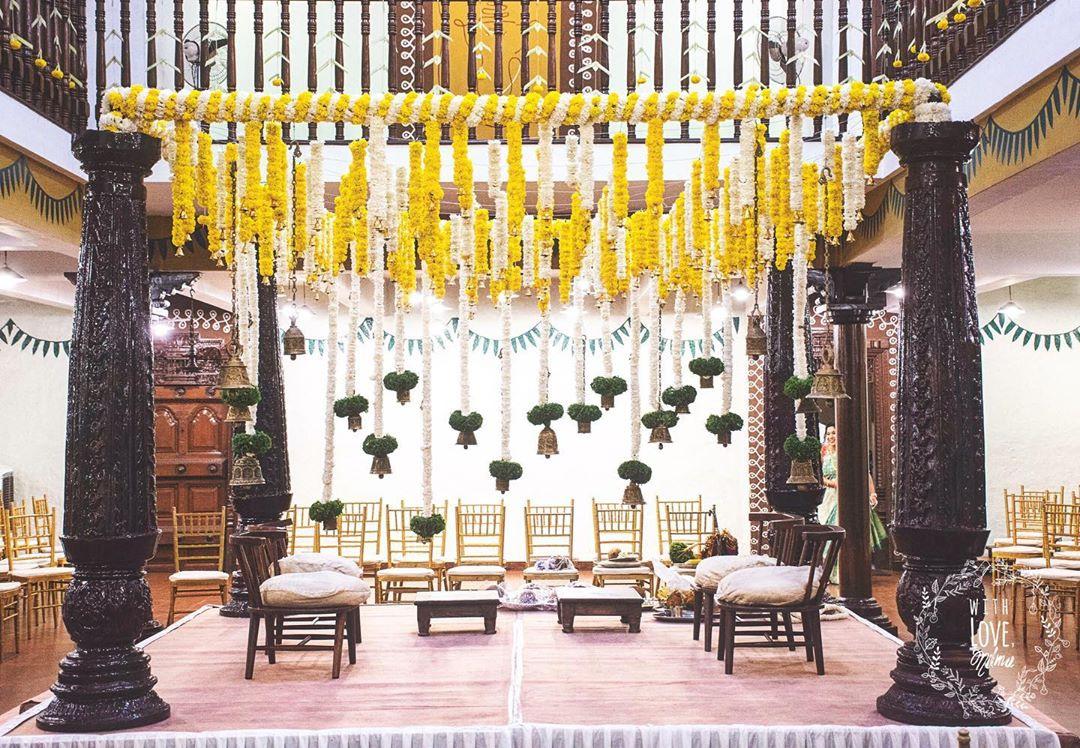 Floral Table Decor For Intimate Wedding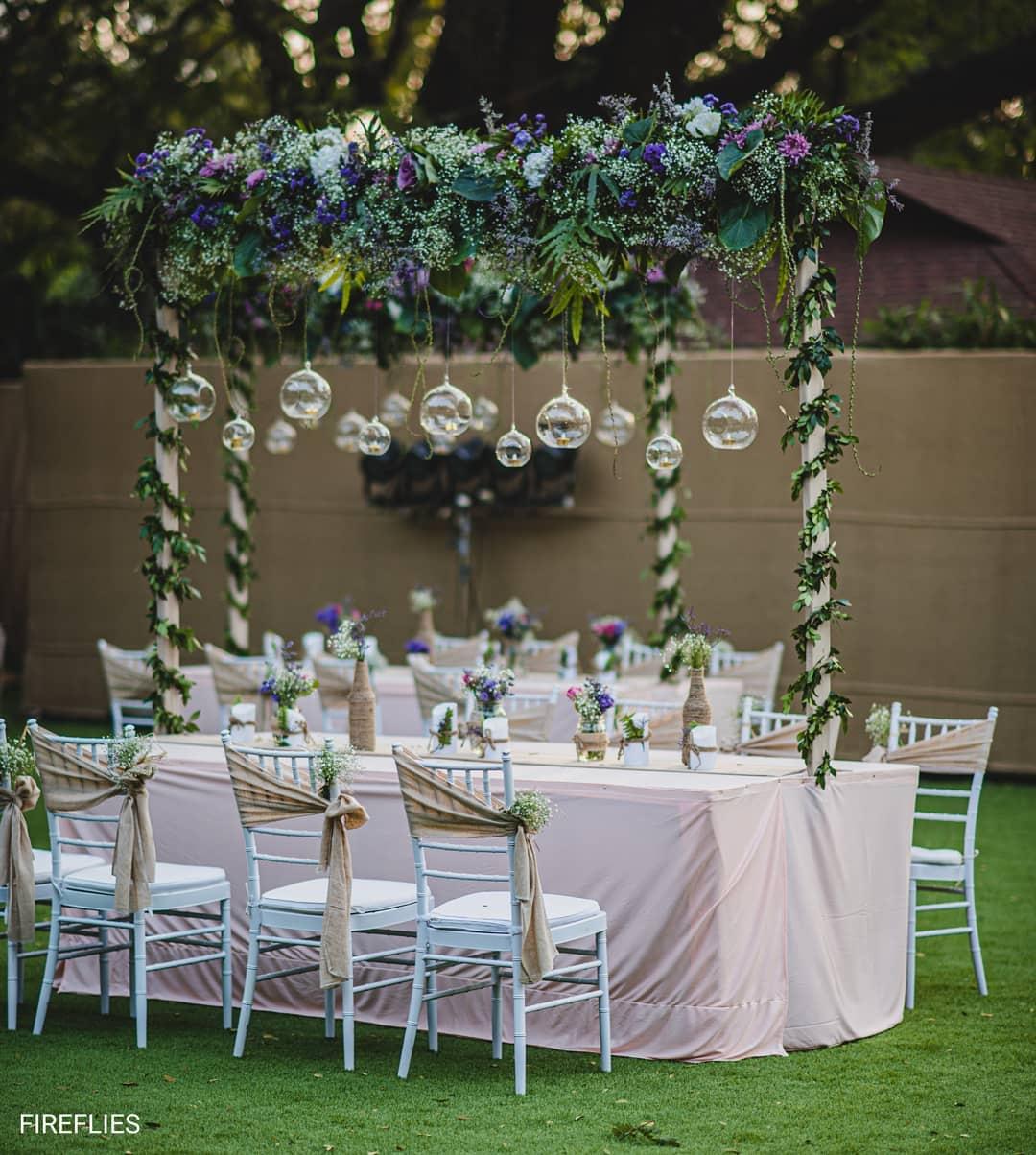 Image Courtesy: Fireflies
Foliage decor when blended with flowers, the end result is an aesthetic treat. You can use baby's breath along with gorgeous floral table trellises with glass orbs to create a dreamy table decor. For a more pastel palette, you can opt for pastel roses and other flowers in reusable vases with beautiful candle stands placed alternatively.
Avoid using one gigantic floral or non-floral centrepiece for the table to allow people to see communicate freely and keep up the warmth of the intimate wedding.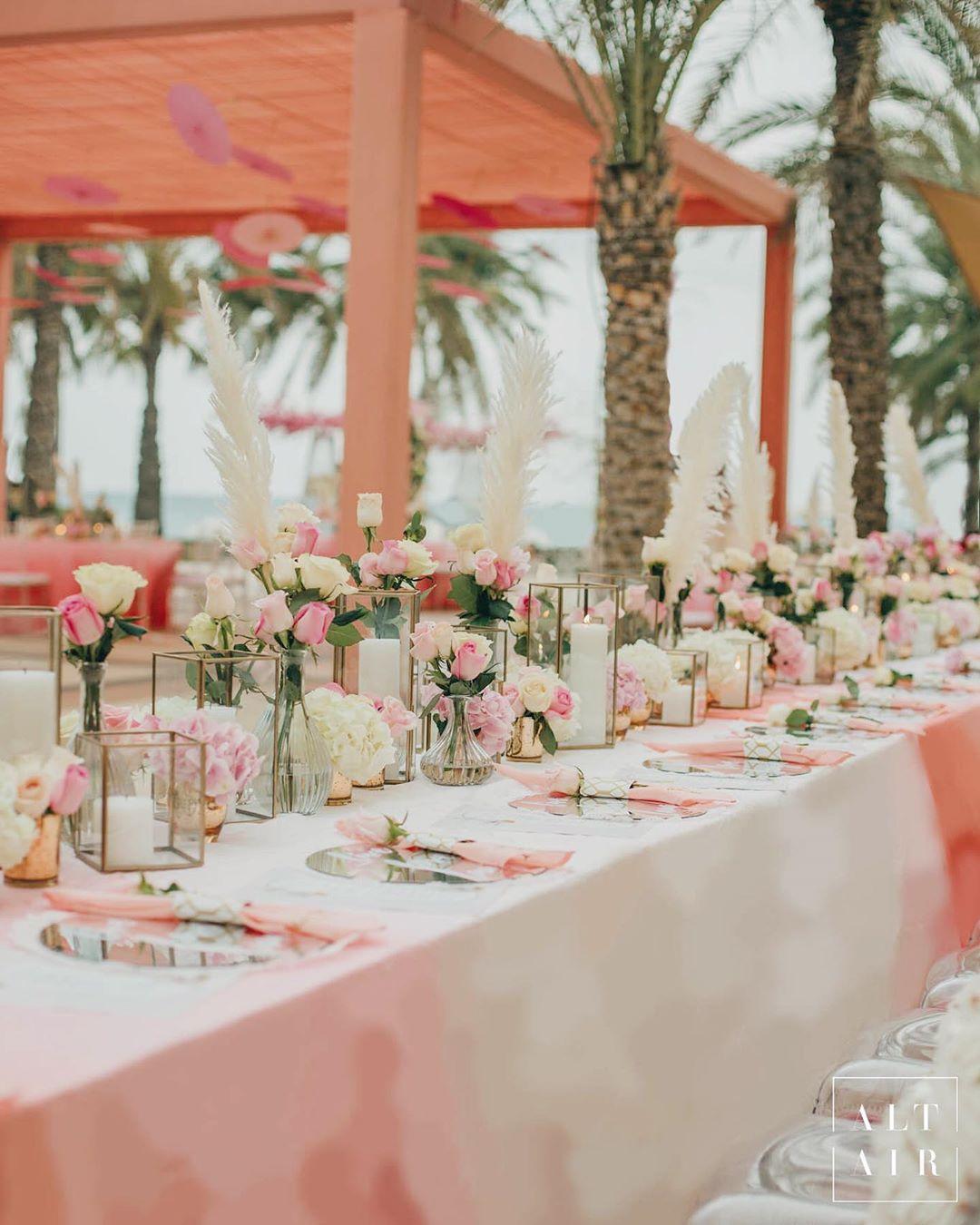 Image Courtesy: AltAir
Floral Chair Decor for Intimate Weddings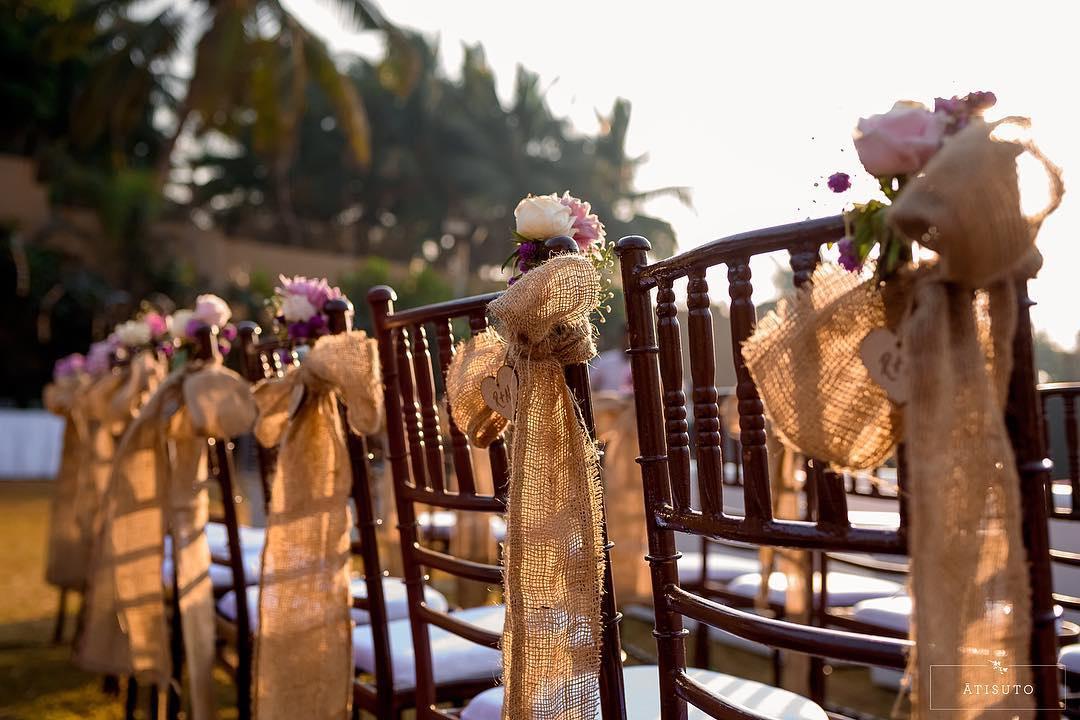 You can use baby's breath flowers along with purple static and lovely combinations of lilac, blush and ivory for a perfect intimate wedding palette for table decor. Using fresh flowers that are easily available with the local vendors will brighten up the venue. It will add to the photogenic feel of the venue too. You can also use burlap to create seat covers or bows for the chairs and add to the Moroccan taste of the wedding.
Here are some more seating decor ideas with flowers for the chairs that you pick for your wedding ceremony.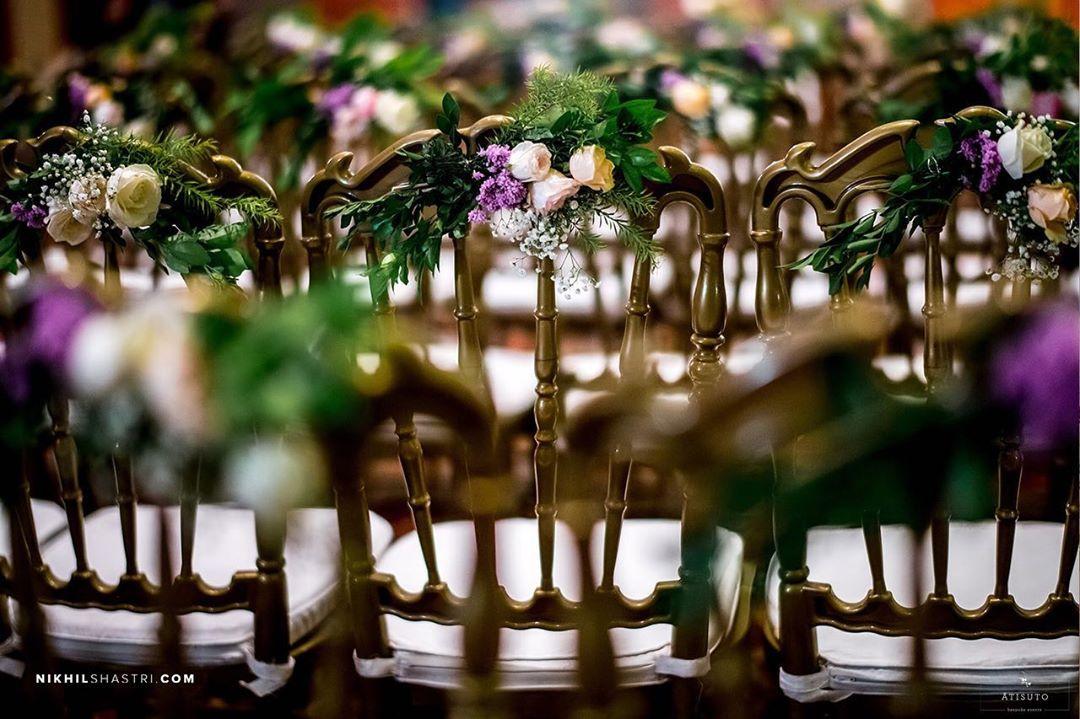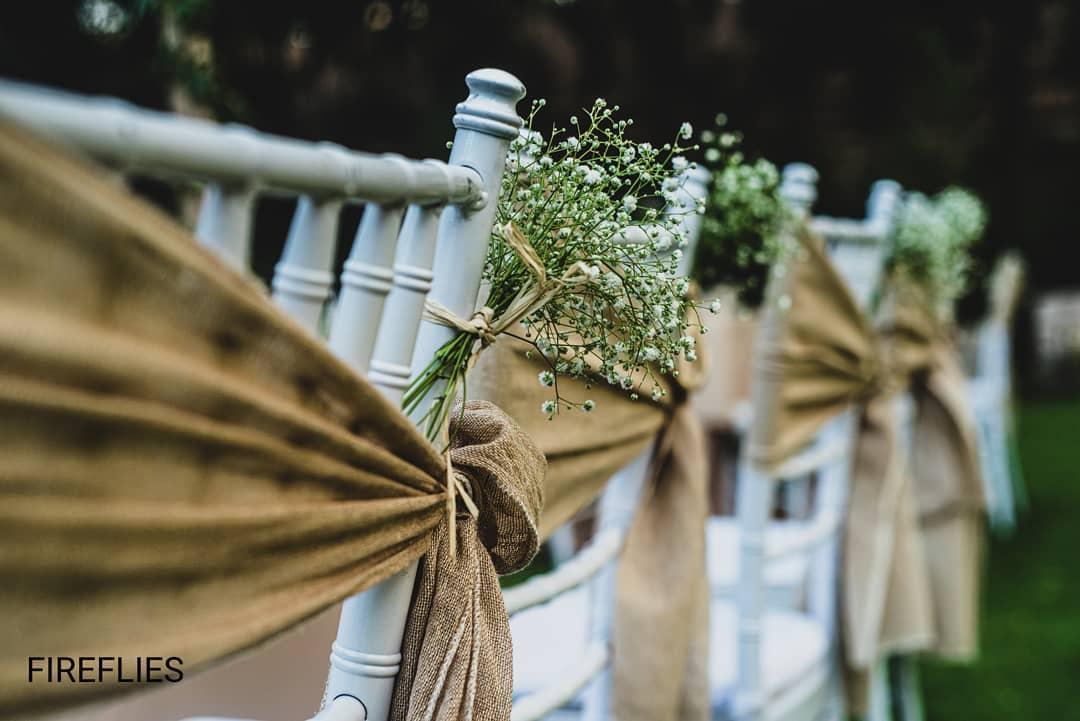 Image Courtesy: Fireflies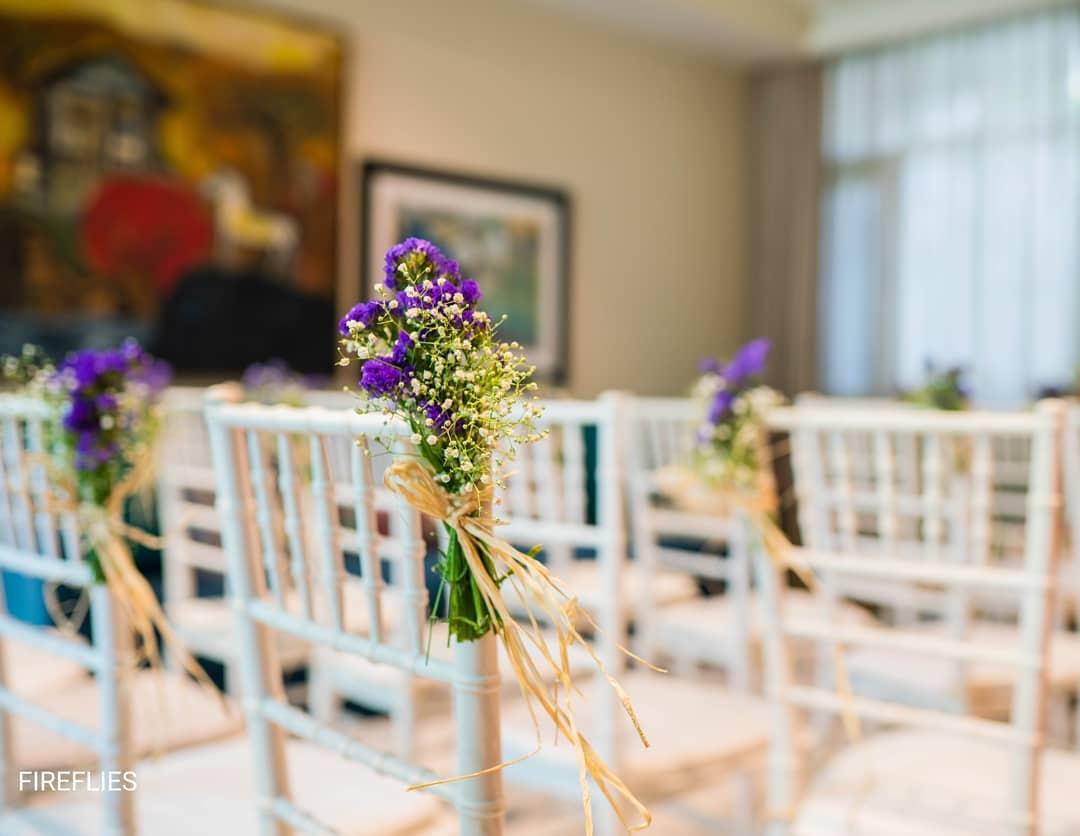 Image Courtesy: Fireflies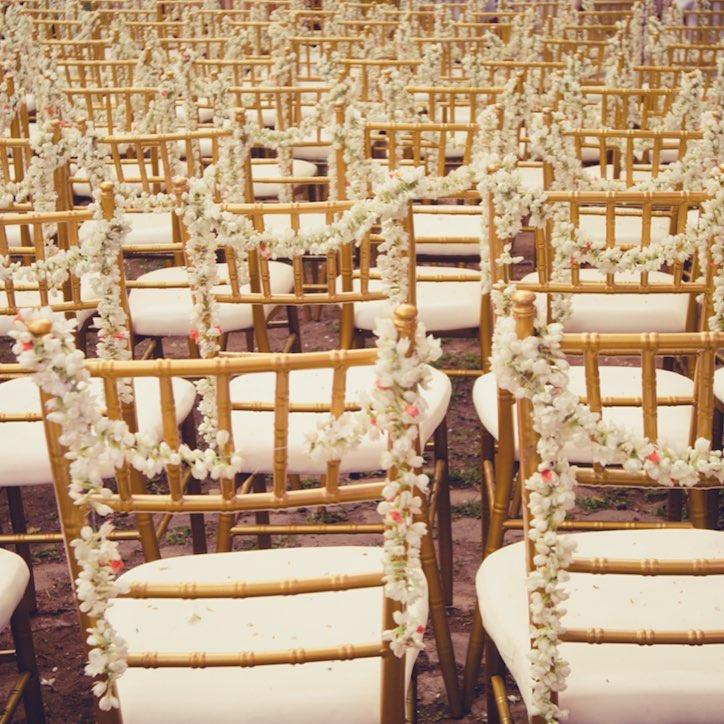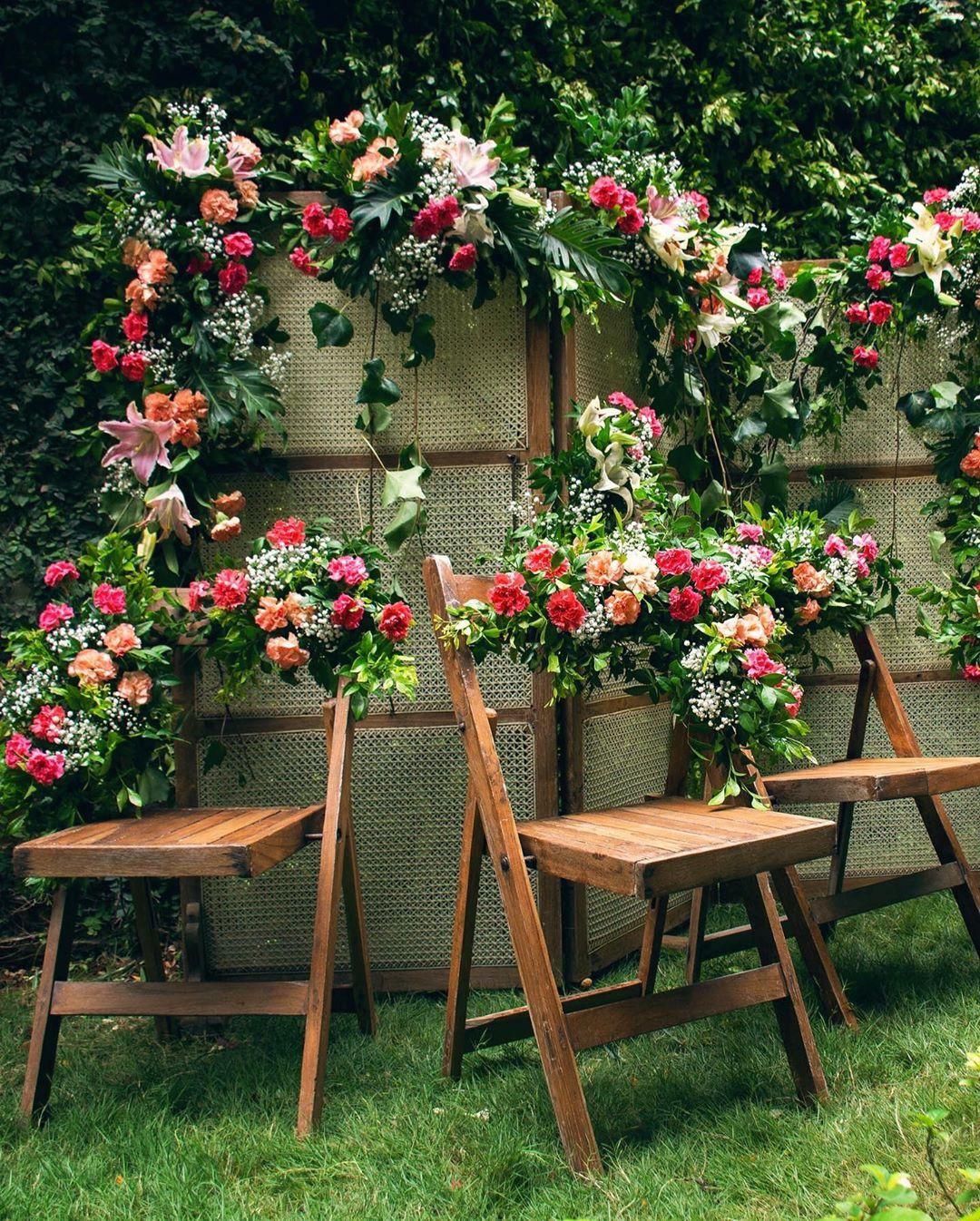 Miscellaneous Floral Decor for Intimate Weddings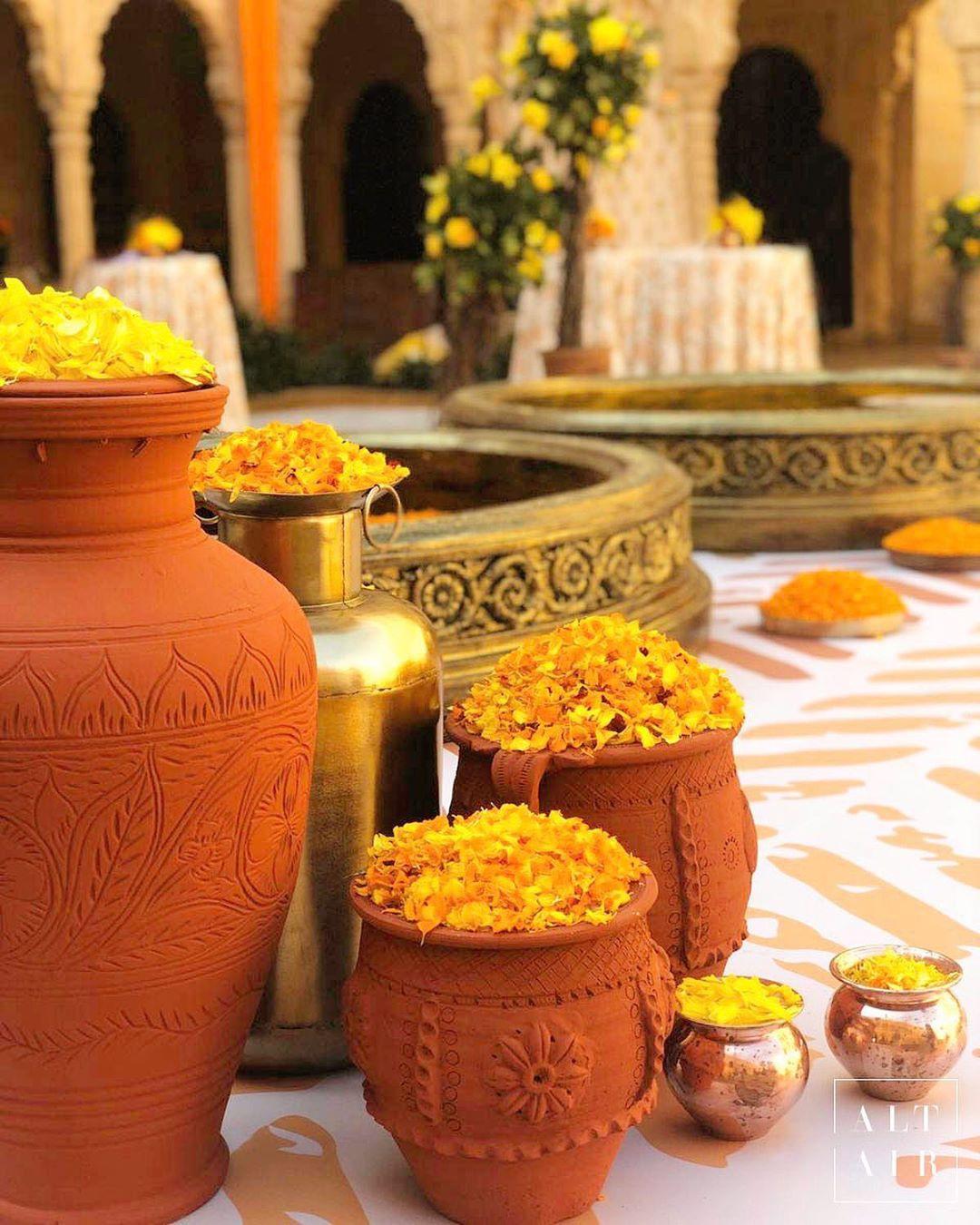 Image Courtesy: AltAir
Flowers are not only used as trails or suspended canopy of floral strings at weddings. You can also fill flower petals on earthen pots and place these posts at different nooks and corners of your intimate wedding venue. You can even create prop installations like flowers falling out of the Kalash and so on. Another simple yet alluring addition to the miscellaneous floral decoration for intimate weddings are the bamboo cane baskets hung from threads to create a dreamy canopy of floral decor. The floral arches used as gates are a catch too!
Wooden rings suspended from the ceiling with flowers can also add to the picturesqueness of your wedding ceremony. Here are some of the trending minimal miscellaneous floral decor for intimate wedding images for your inspiration.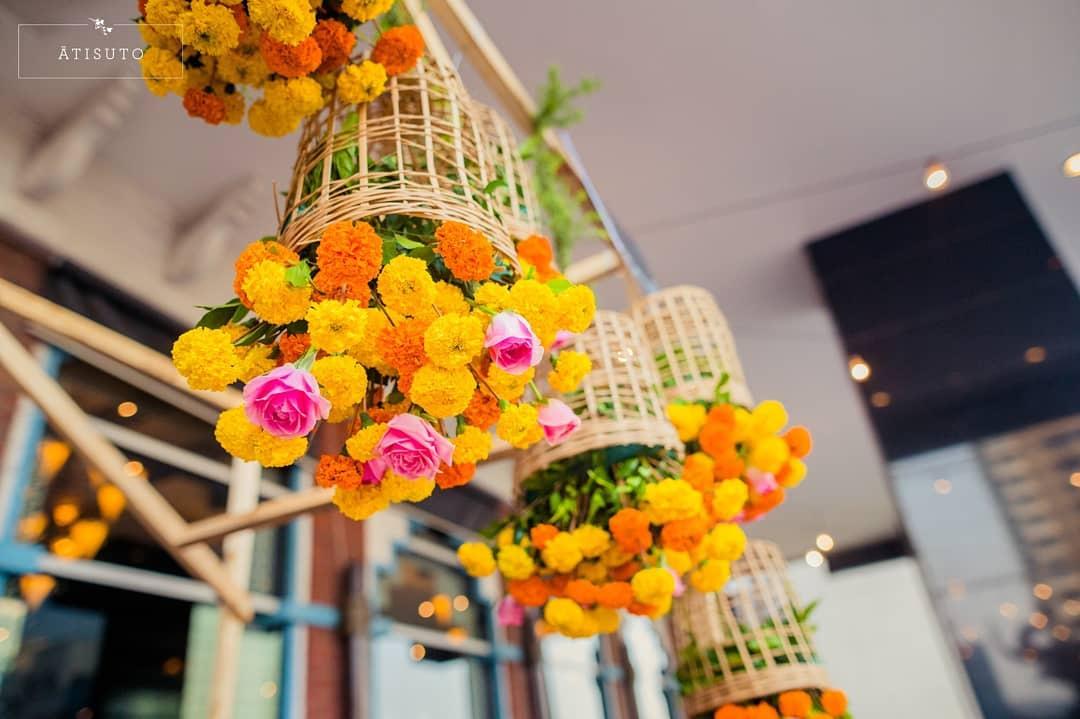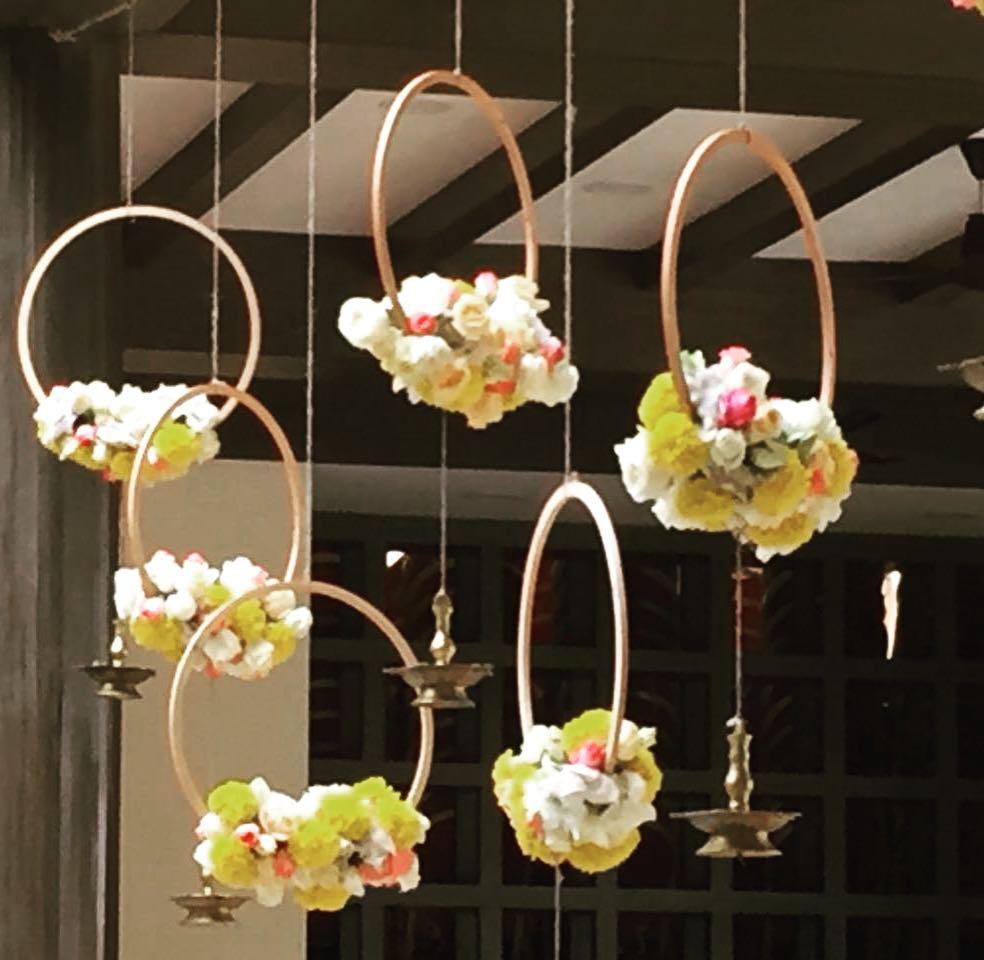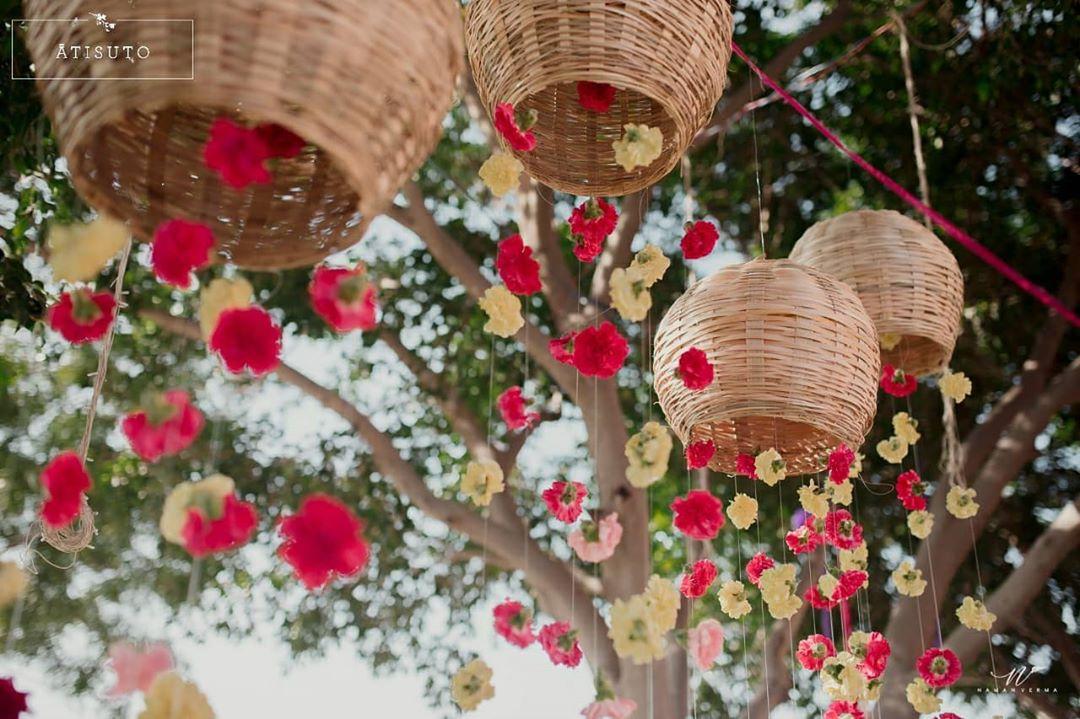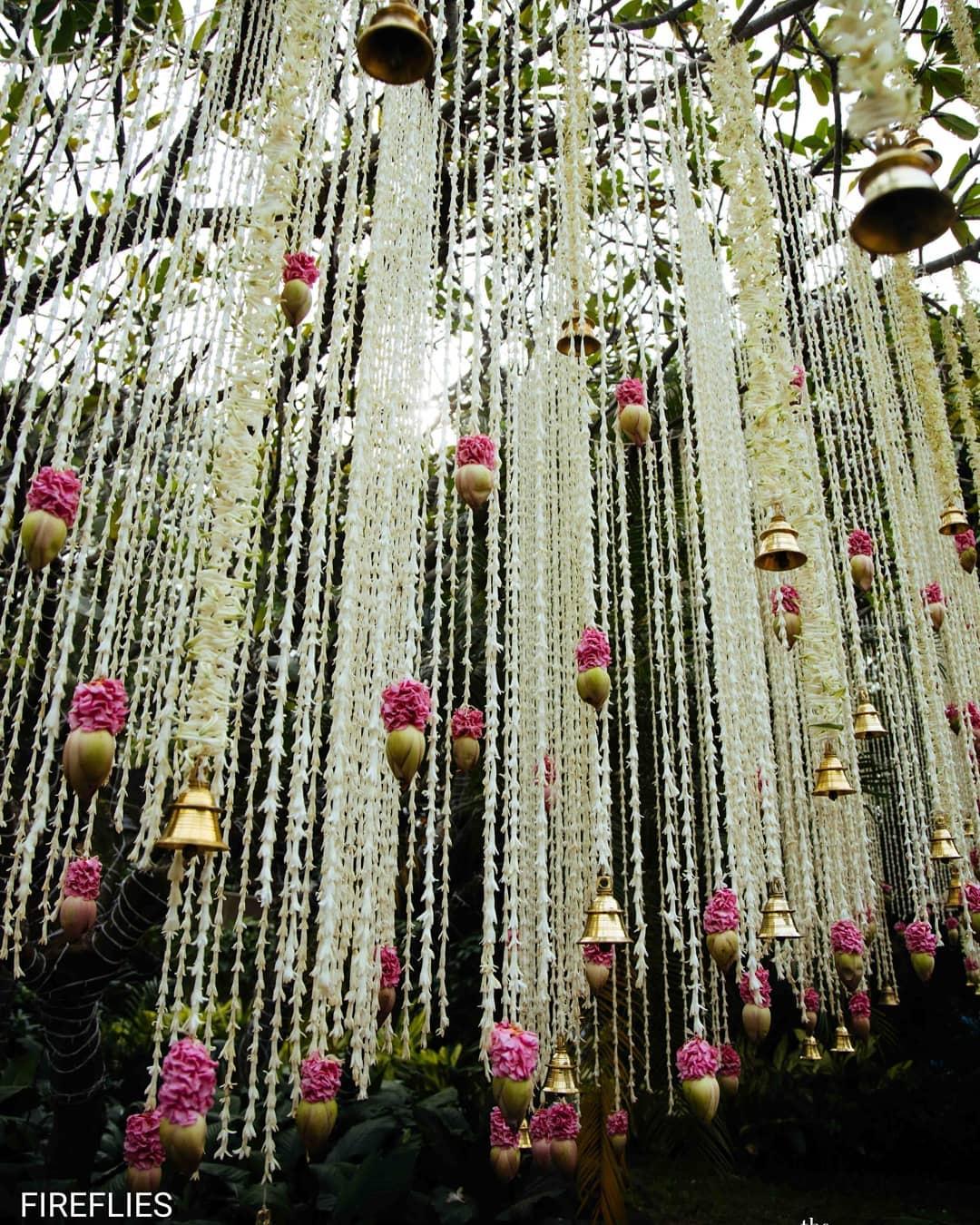 Image Courtesy: Fireflies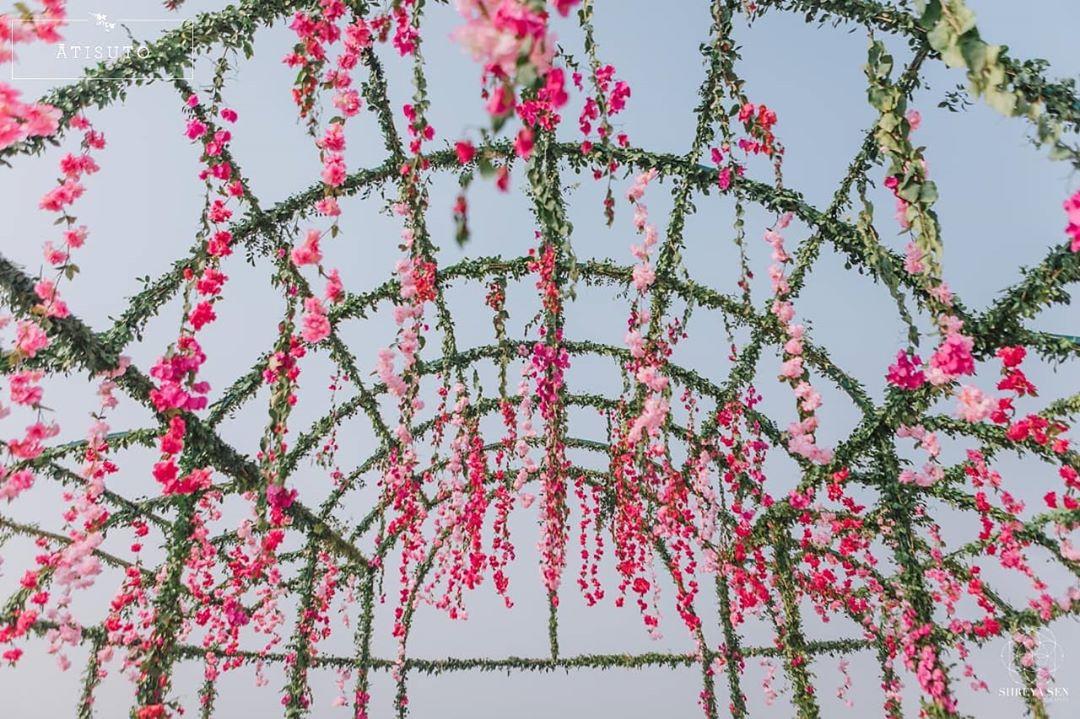 Apart from using floral decorations for intimate weddings, you can also opt for more potted plants and foliage decor to bring the wedding venue to life and add to the beauty of it. These floral decorations will enhance the beauty of the decor while giving you breathtaking pictures to add to your wedding album. The experts are working their way around to navigate post-COVID19 weddings and help you plan your intimate weddings.
While businesses resume their services slowly and steadily, make sure to get some expert advice and help from the wedding planners to make your wedding planning process a hassle-free and unforgettable one.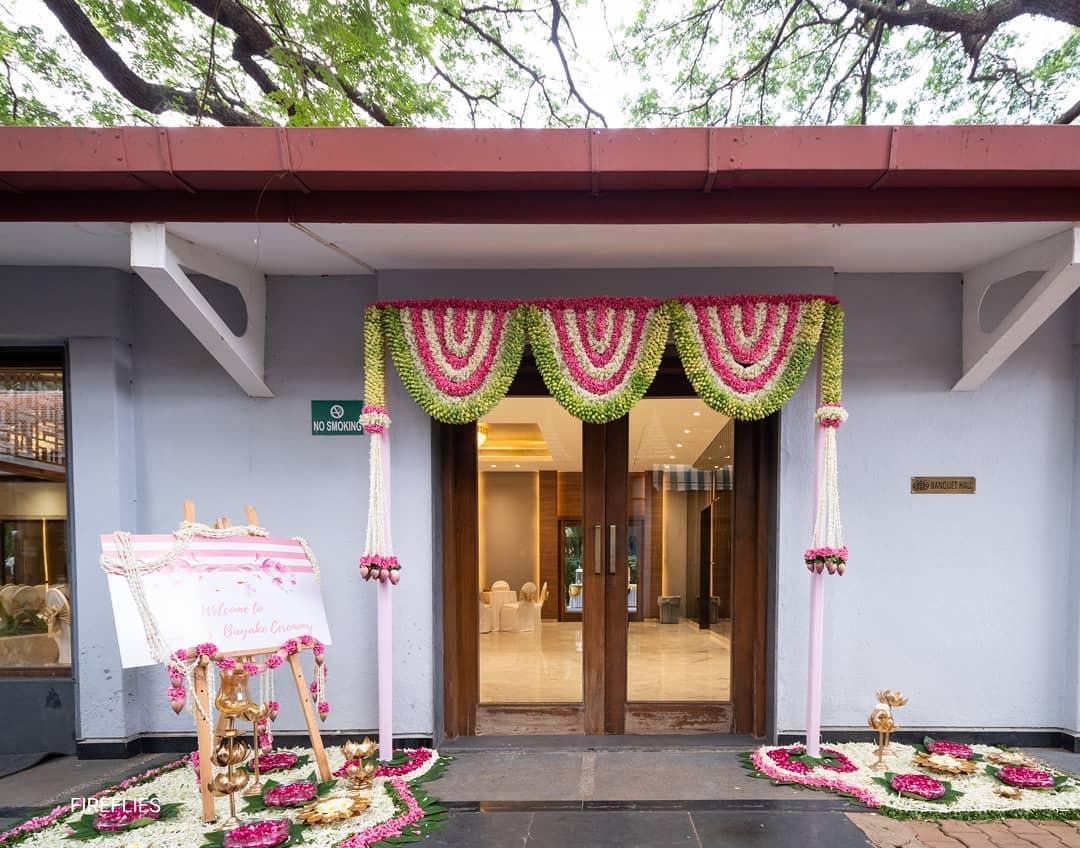 Image Courtesy: Fireflies
However for planning an intimate monsoon wedding, you will need to take some extra precautions and alter the decor options. Check out how to plan an intimate monsoon wedding flawlessly.
If you are planning to host an intimate people to celebrate your love with your near and dear ones, make sure to get int ouch with the talented photographers in your city who are taking all the safety measures and techniques to make intimate wedding photography amidst the pandemic a memorable one.