A Deep Dive on How Wedding Photographers' Are Shooting Intimate Weddings Since 2020
What is the impact of COVID-19 on wedding photographers? How are the top photographers adjusting to the intimate wedding trend? WWI spoke to the key names of the industry to find inspiration and solutions.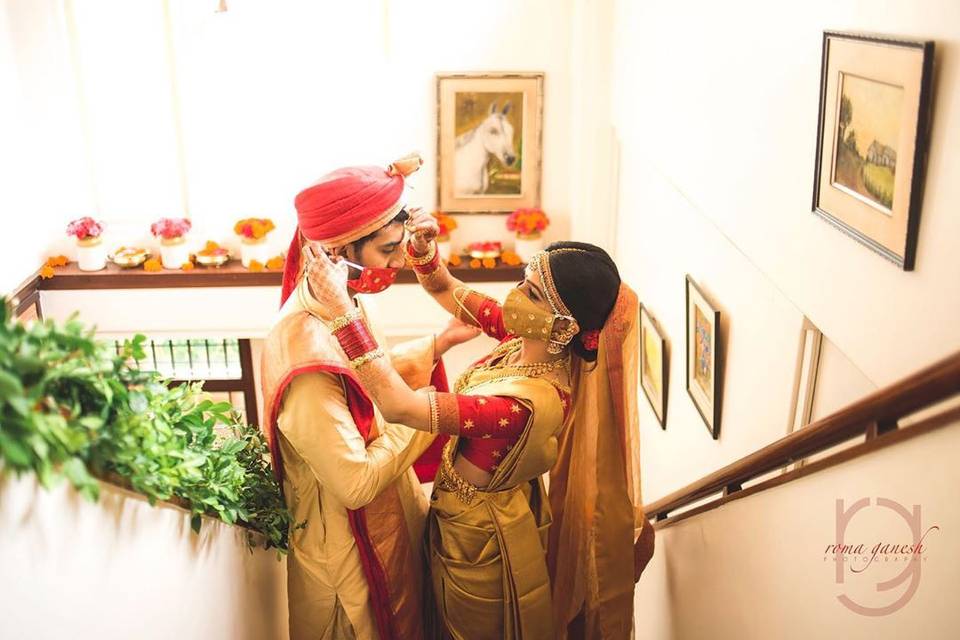 The pandemic has affected the wedding industries of many countries across the globe. Wedding venues, wedding planners, wedding photographers and many other wedding service partners have seen the changing definition of 'normal' in their respective areas of work. But is this a permanent change? Are photographers adapting to these new shifts comfortably or has the new era of intimate weddings brought in unwelcome trends and demands? We took a deep dive into the current wedding photography scenario and spoke to the experts of the industry from various parts of India. Here's what we learned.
What's different about shooting an Intimate Wedding?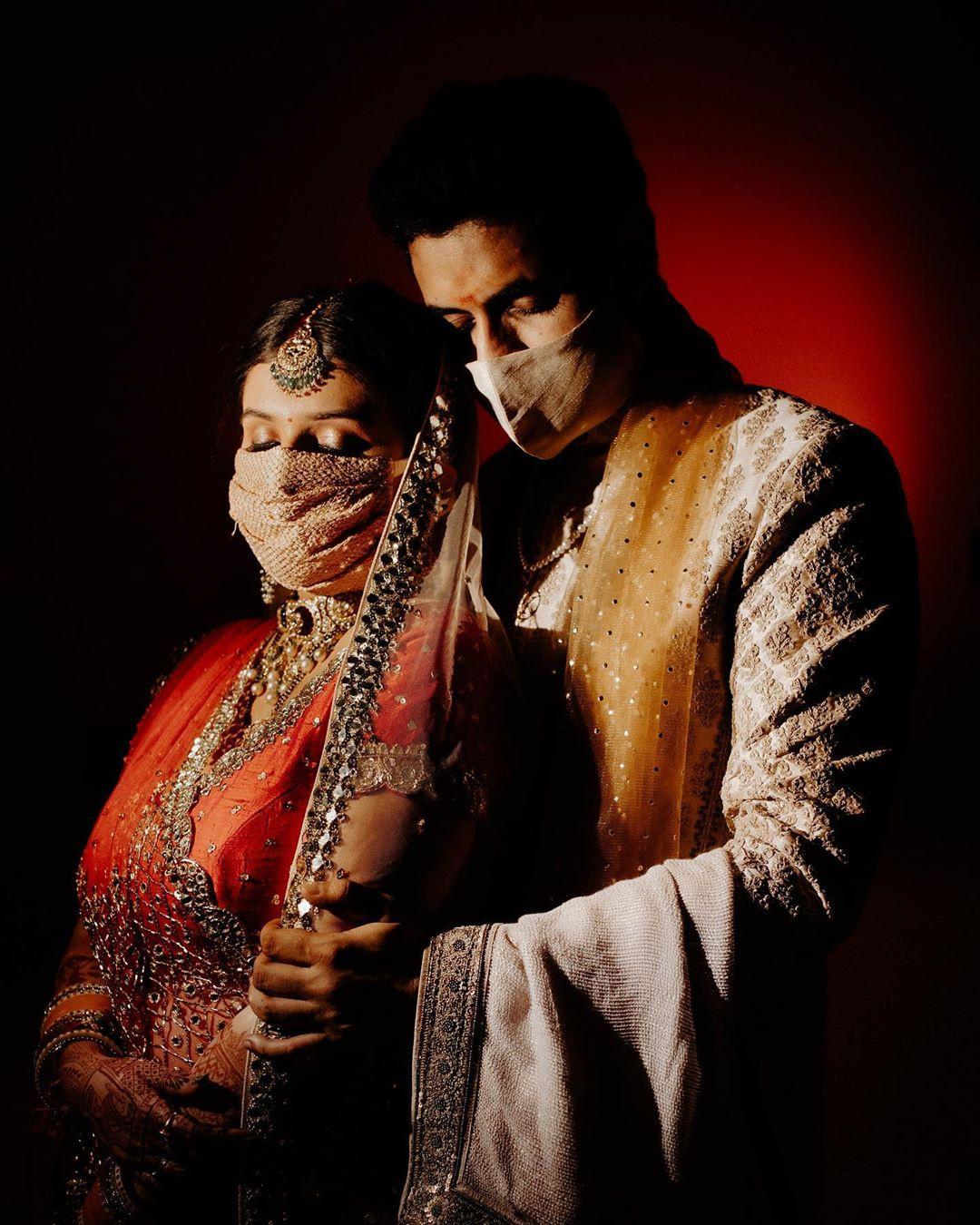 Soniya Dembla, Director at Camera Crew shares, "One of the most important virtues the current global pandemic has re-established in us is to value love and our family over everything else. Every aspect of our lives was so exposed to the rest of the world, that an intimate, cosy setting to celebrate a union seems more unique than the usual band, baaja baarat. To me, Intimate weddings have more pros than cons. They are like small little weddings with a big heart. Whether it's your backyard or your parents' farmhouse, hosting an intimate wedding in the privacy of your home brings in a sense of familiarity, undeniable charm, and unique sentiment that makes your day original and noteworthy. Although you can give personal attention and spend more time with your family, you unfortunately can not invite all your loved ones. We as photographers, approach wedding photography & filmmaking with the intent of making something timeless in a way that the real heartfelt emotions, magic and love is preserved. We are constantly looking for those fleeting moments of truth that make a couples wedding story unique. Intimate weddings are going to bring us more opportunities to capture these real moments in its truest form. It is going to change the whole picture and how we see weddings as well as how we capture them." Gautam Khullar, the founder of Gautam Khullar photography shares a few observations from the intimate weddings he has recently covered, "We have covered a few weddings since the lockdown and it has come to our notice that people are becoming apprehensive about inviting 50 people also. In most of the weddings we covered, the guest list was downsized to almost 30 people. Every family is following proper safety precautions and the government's regulations on the lockdown. Families are also utilising the wedding budget on setting up an UV sanitation system at the entry, or other sanitation facilities instead of expensive decoration in the venue."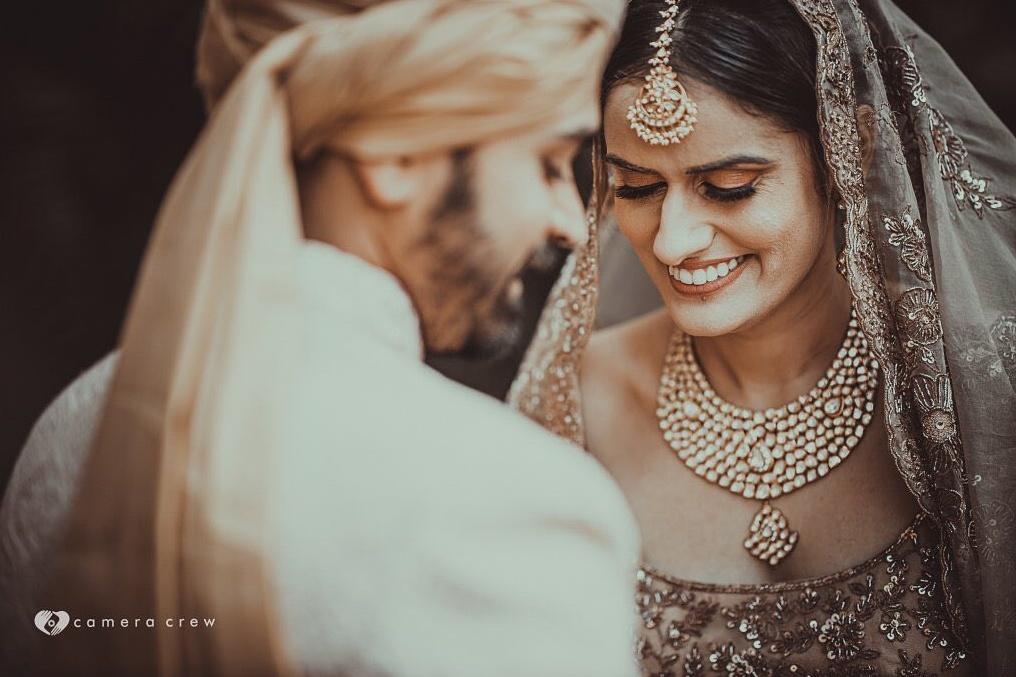 To understand the scenario in the southern parts of India, we spoke to Waseem Ahmed from Made in Mono who had shot a no. of weddings during the lockdown of 2020 and each of these weddings were very different from the other - from 9 guests to almost 200 guests and in between. "We are travelling around South India wherever we are allowed to go. The locations that are not red zones are allowing larger gatherings. Despite the growing trend of digitalisation, I am of the opinion that personal touch in weddings will never fade away. We might be celebrating standing a few feet apart from each other, but Indians will find a way to celebrate weddings. The pandemic has affected the magnitude of the celebrations but the quality of the experiences has not changed. There are less parties after the wedding ceremony, but the wedding ceremonies are happening beautifully here in South India."
How has COVID-19 influenced Wedding Photography operations?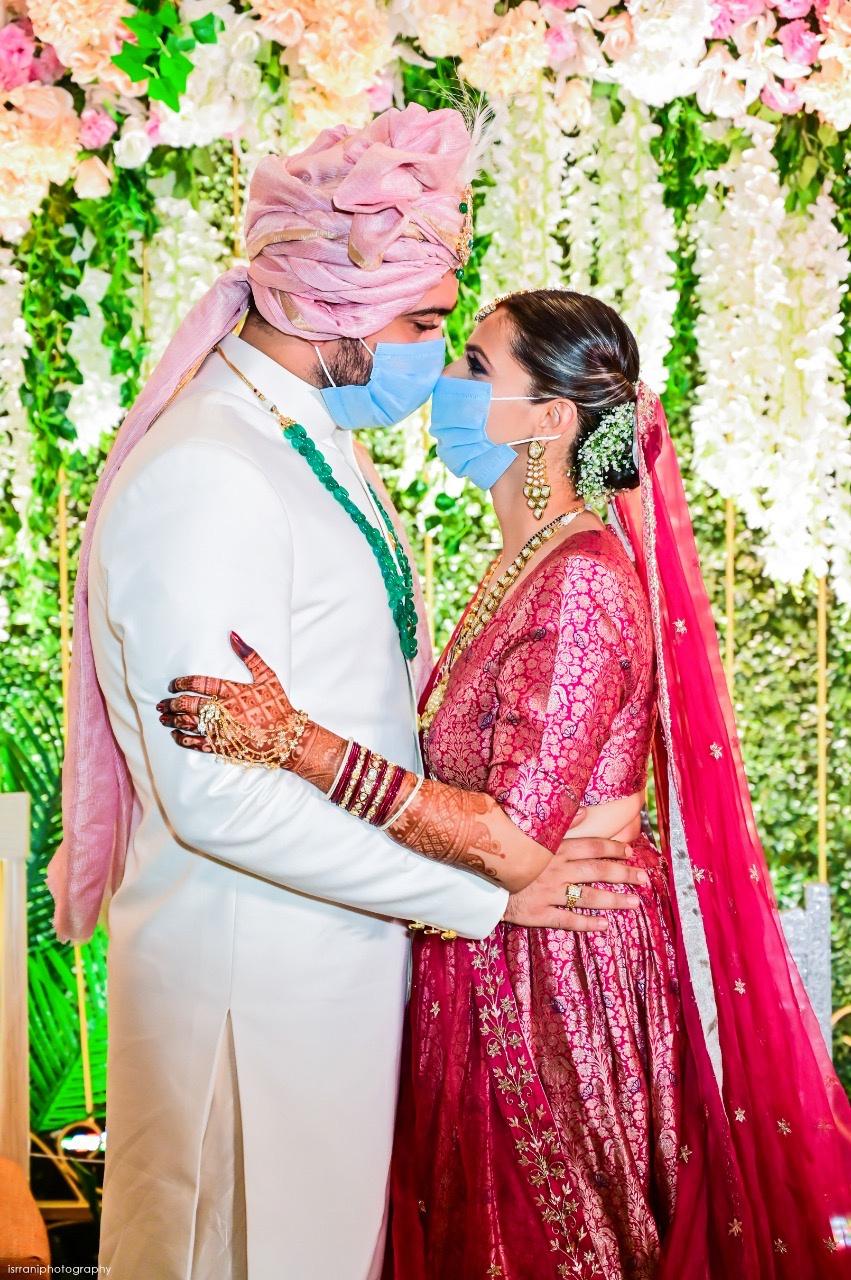 Meghaa R Isrrani, founder of Israni Photography talks about witnessing a huge shift in the way photographers operate in weddings. "We cannot take assistants to the wedding because of the limitations in the no. of people. We have done a few weddings without any assistants and we realise it's a very positive shift. Many International photographers were already working independently, but in India, we had assistants to change the lens or transfer the data. This shift has allowed the current manpower to do more than one role and there is a lot of group work and coordination between people. Team members are playing dual roles and supporting each other's work at the set. Photographers and cinematographers are helping each other out and working together. We are now carrying two different cameras because we want our lenses and perspectives to be different. We are also hiring multi talented people who can do photography as well videography. The team knows that photographers need to be more competent and open to going back to the roots and doing their work in a more self dependent way, without the need of a big team of assistants."
What are the safety guidelines that your team is following right now?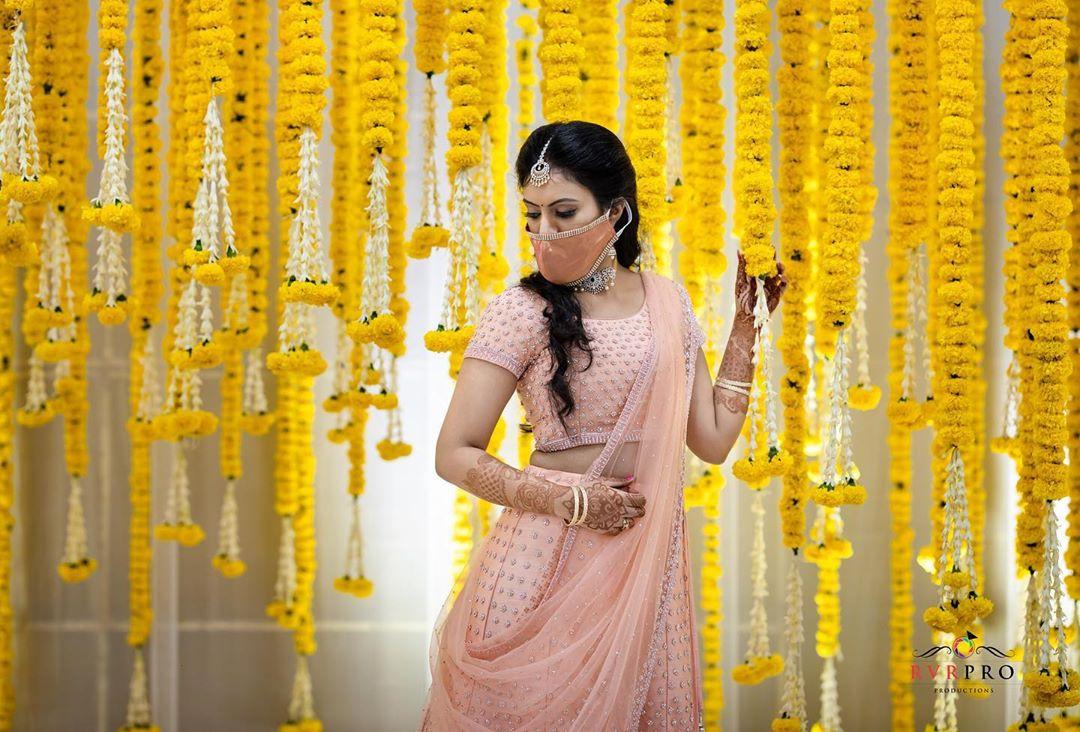 Image Courtesy - RVRPO
Sanitation is clearly the top priority right now. This pandemic has blown the foghorn that there is nothing more important and safe than adopting a clean and responsible lifestyle. With safety top of mind across the world, how are photographers following safety guidelines to ensure that their team as well as the guests at the wedding venues steer clear of the virus. Krishna Priya Maganti, CEO at RVRPRO shares, "We are making sure that all the team members have downloaded the Aarogya setu app and are not coming to work from red zones. Every wedding venue provides sanitisers and masks at the entry now and my team stays sanitised through the event. The team members are as concerned about the sanitation facilities of the venue, as the couples or their families."
Dembla shares that cautionary measures have been adopted in Camera Crew's day to day work and this will continue even after the pandemic. "For all our post production staff, we are trying to minimise physical interaction and encouraging them to work from home and come to office only when necessary. For our photographers and cinematographers going for shoots, use of sanitisers, gloves and masks have been integrated. All our equipment used for the shoot is also being sanitised before and after shoots." Waseem further highlights a very important precaution that the Made in Mono team has taken to limit touch points between professionals at the wedding,"Every photographer has their own kit now, we have stopped sharing cameras, lenses or any other equipment. We try not to use the regular surgical masks and wear N95 masks for assured protection."
Also Read - Safety Precautions for Intimate Weddings
What are your tips on working with limited space for home weddings?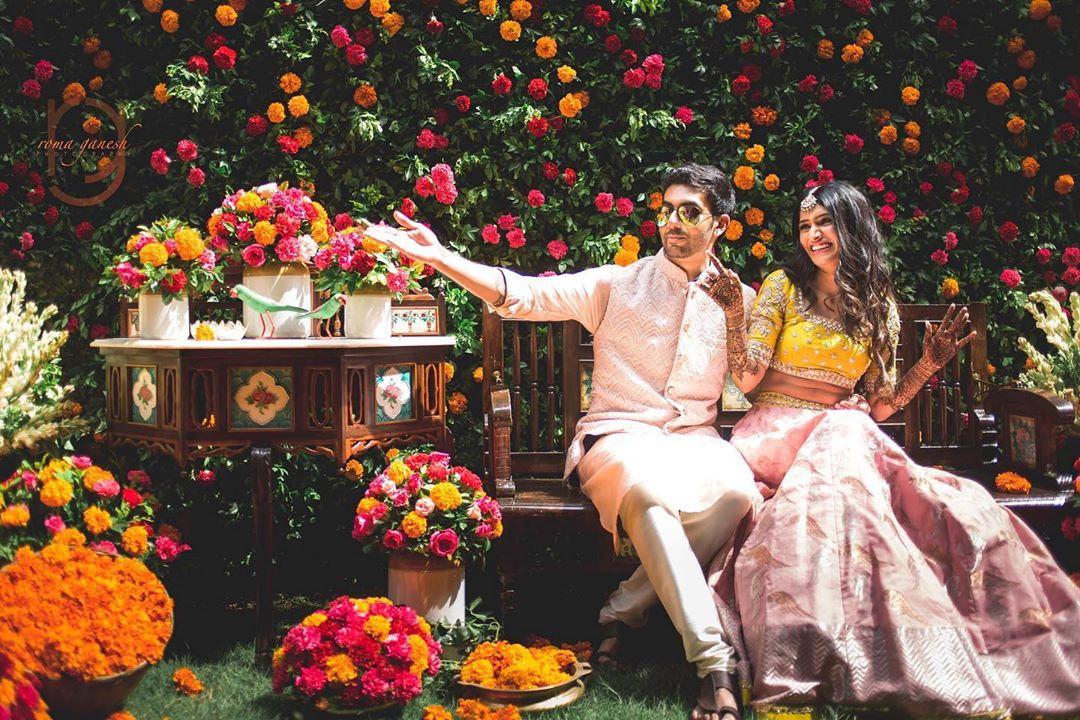 We spoke to Roma Ganesh, the founder of Roma Ganesh Photography, who had some really interesting and creative tips for couples who are planning intimate weddings at home. "Space can be a huge restriction when you are planning a home wedding. For my sister's home wedding, we placed the mandap and created separate seating areas around the mandap, and the bride and groom's side picked different areas to sit, as per their preferences. The eating area can be planned in a different part of the house, it could be in your terrace, basement or even a relative or neighbour's house nearby. Tiny areas or corners can also be decorated with backdrops for good photos and decorators can place photo-ops to brighten up the space and make best use of it. Also, it will be better to avoid sofa seatings and replace them with chairs because sofas are a lot more bulkier."
Also Read - Wedding Decoration Trends you need to know for an Intimate Wedding
What's the impact of COVID-19 on pre-wedding shoots right now?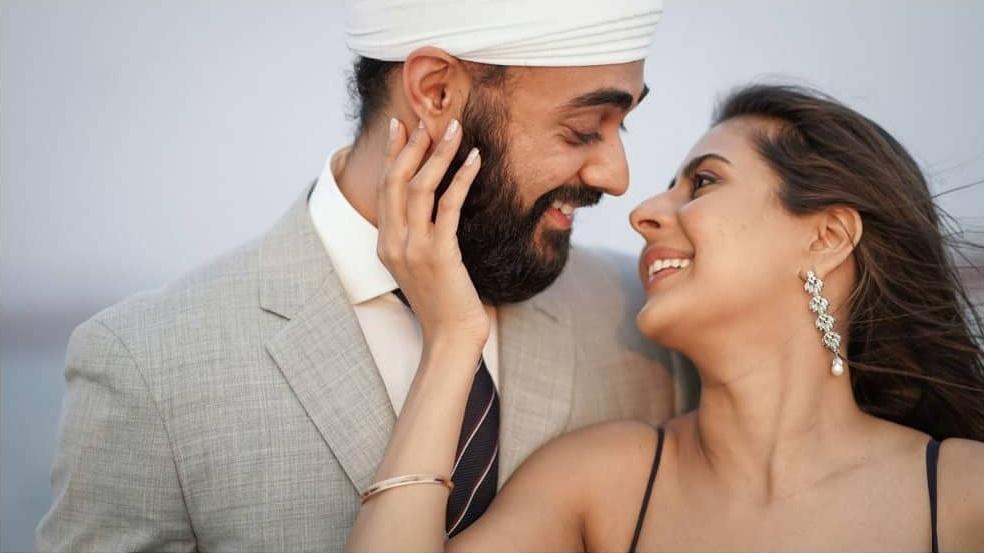 Dembla believes that pre-wedding engagement photoshoot sessions can not be and should not be erased. "We might not be able to travel for the next few months and we will not be able to have beautiful backdrops but we will definitely be able to plan a shoot. The whole idea of pre-wedding shoots is to capture the love and the chemistry the couple shares. It's a great moment where you can create memories that you can keep before you finally tie the knot! You can pick nearby locations like parks or indoor studios or you can even shoot in the comfort of your house, anything that tells your story as a couple."
Roma shares, "Most couples find pre wedding shoot scenarios cheesy or uncomfortable, but I feel the whole experience of pre-wedding shoot helps the photographers to build their rapport with the client. When you have met the couple before the wedding, you can break the ice and let them pose comfortably around you. This really helps because couples tend to lose any lingering stiffness or discomfort by the time we start shooting their wedding ceremonies. Pre-wedding shoots can come handy for the Save the Date announcements, e-invites and now that couples are live streaming weddings online, they can use these shots on their wedding websites or share the zoom links with nice pre-wedding shots. International pre wedding shoots can be out of the picture for now, but there are many beautiful cafes in our cities that might be open to rent the space for some hours for shoots. You can also explore the ruins or outskirts around your city or turn to DIY techniques and create your own background with hula loops and flowers."
If you have recently planned an intimate wedding during the lockdown and are exploring top photographers in your region, check out the Wedding Photographers enlisted on WeddingWire India, to capture the most beautiful moments of your D-day.