Questions To Ask A Hair & Makeup Artist Before You Finalise One
Wondering what makeup questions to ask your HMUA before finalising them? Here is a repository of beauty questions to ask a hair & makeup artist that will not only clear your doubts but will also help you hire the best!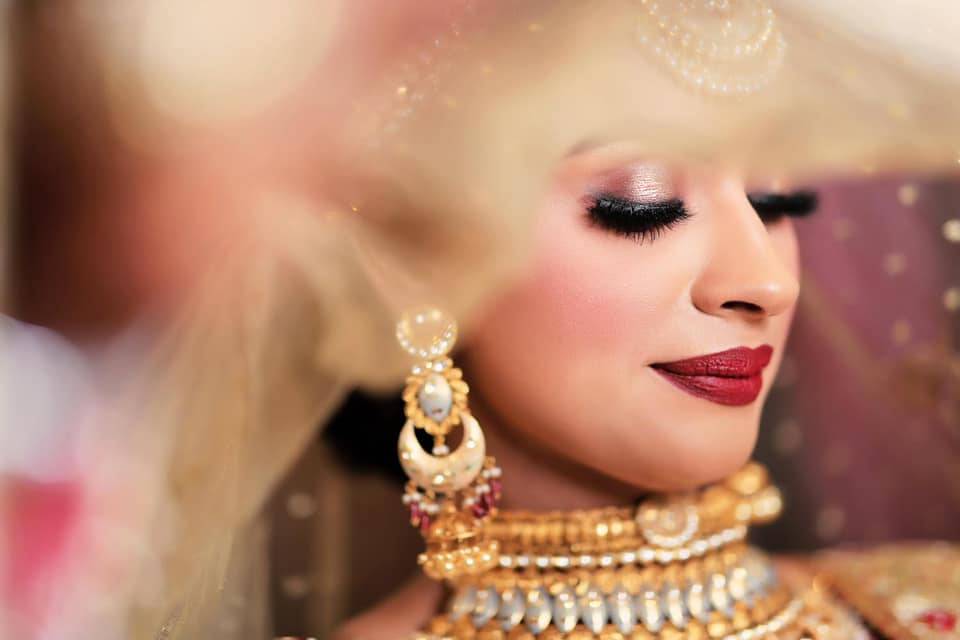 Contact Face Stories by Leena Bhushan
The wedding day look is what you've dreamed of so many times and to create that perfect bridal makeup look, you need someone you can trust and rely on. It has to be someone with experience in the business; someone you know will do justice to your expectations through flawless execution. Once you have shortlisted some of the best makeup artists who fit your requirements through their storefronts and portfolios, how do you finalise the one who can bring your dream bridal look to life and ensure you look stunning for all your wedding ceremonies? To ease your search, we have a bank of makeup questions that you should ask your HMUA before finalising them!
After going through a million options on the internet or on our WeddingWire India website, you will have liked photos of some HMUA works and some techniques of other hair and makeup artists. The first thing is to shortlist them based on your taste and preferences or the summer makeup trends popular with the millennial brides. We would say location too, but the hair and makeup artists of today have become more of a pan India service provider open to travel and so on. Once you have shortlisted them, the list is still not final and you must be wondering what to ask your hair and makeup artist before you can take the final call. Well, there are a variety of beauty questions to ask a makeup artist and this leads to getting a good deal and excellent services all at once.
In this article:
10. Questions on Bridal Package
11. Questions on Final Contract
We have curated a list of makeup questions to ask a makeup artist before you go ahead and hire them, read on to know in detail.
Book Top Bridal Makeup Artists in Your Budget
Questions on Price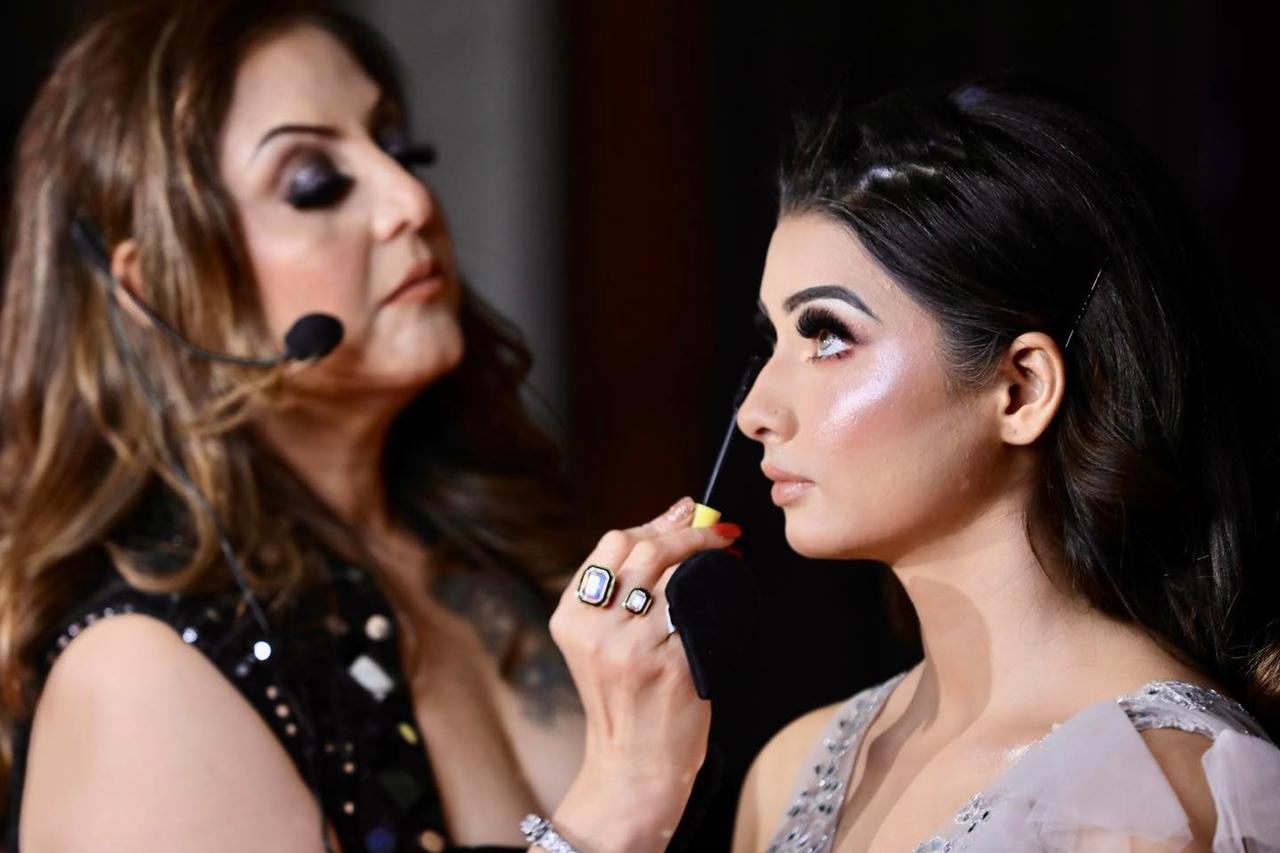 Contact Meenakshi Dutt Makeovers
While the techniques and expertise of a makeup artist is the major deciding element, price and budget also play an important role. Enquiring about the different payment policies that a particular makeup artist has should top your makeup questions list. For your wedding day, you would want everything perfect, including an amazing makeup artist that comes under your wedding budget.
You must always know the charges and payment terms before you can finalise a makeup artist for your wedding day. You can always discuss your budget with them and create a customised bridal package as per your requirements.
Some of the makeup questions that you can bring to the table include:
How much do you charge for your services?
Are taxes inclusive or added additionally?
Will there be separate charges for bridal makeup and hairstyling?
What is the price for each makeup service?
What will be the final amount payable?
Will you require to deposit an advance payment for the booking? If yes, how much?
What are the payment terms and policies?
In case of cancellation, will I get a refund?
Will there be a cancellation charge in case the wedding date is postponed?
Will I need to pay for the additional hair accessories?
How do you charge for your services, per hour or per person?
Questions on Availability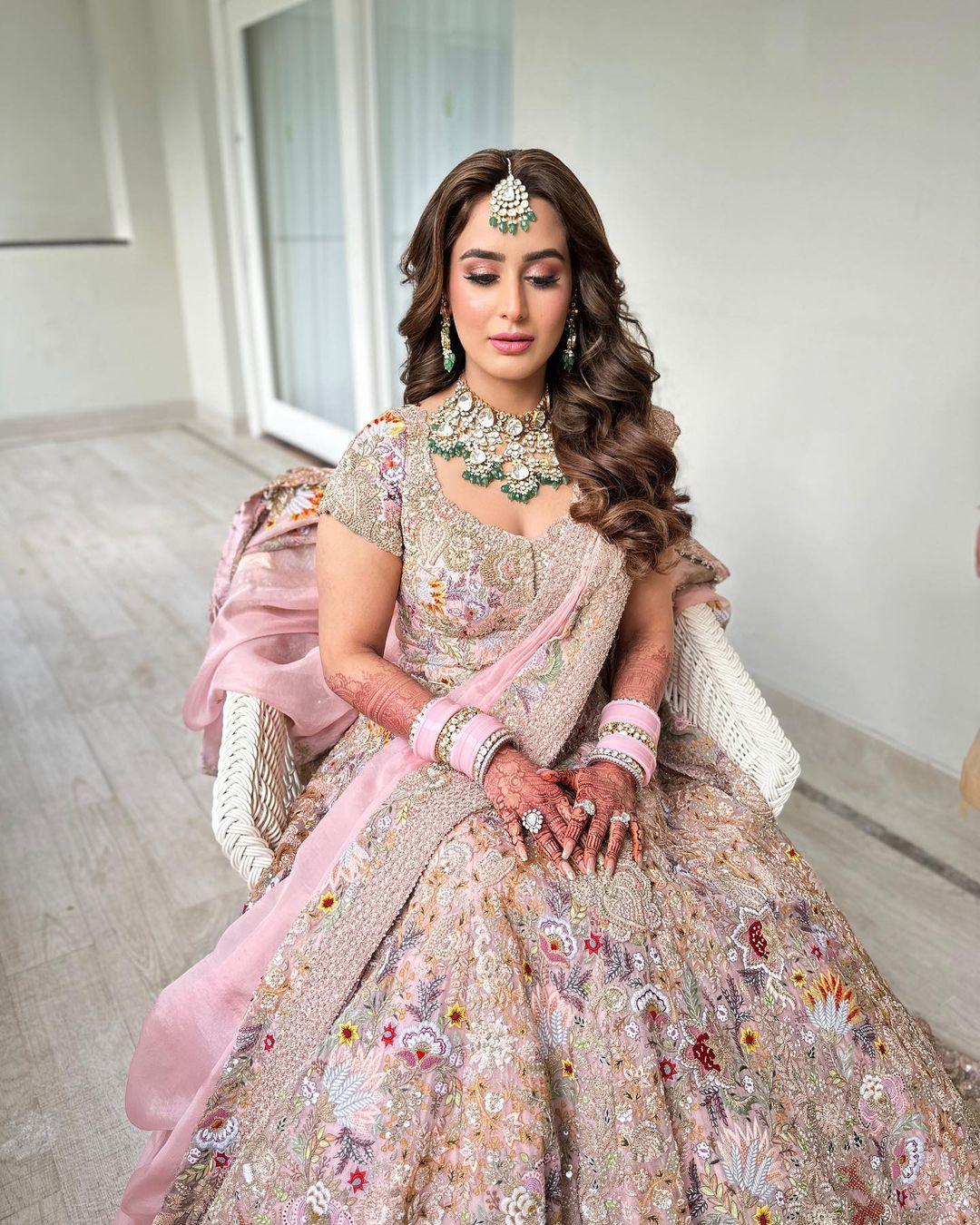 Contact Pooja Khurana Makeovers
Before diving into a detailed conversation with the potential hair and makeup artist on your list, the first query should be if they are available on the designated dates of the wedding ceremony. In India, couples and families generally follow a cultural or traditional calendar like the Bengali marriage dates, the Tamil wedding calendar, the Hindu wedding calendar and so on. This creates a rush where a lot of weddings happen on similar dates.
And with the high demand for all service providers, you need to be certain that the hair and makeup artist you want to pick is available on the dates that you have picked for the wedding. While at it, you can also ask if they are available for doing your makeup for your Haldi ceremony, the Mehndi and Sangeet ceremony too. You could also pick different hair and makeup artists for the other ceremonies and plan accordingly by making sure they are available.
Here are some particular makeup questions for you to ask:
Are you available on __ __ ____?
How long will you need for the entire makeup?
Will you be available prior to the wedding dates for my pre-wedding makeup?
If I have to come to your makeup salon, what time would you want me there to make it a hassle-free experience?
Do you have any more bookings on (this date)?
Will you be available to work at the venue or require me to make an appointment for your studio?
Questions on Travel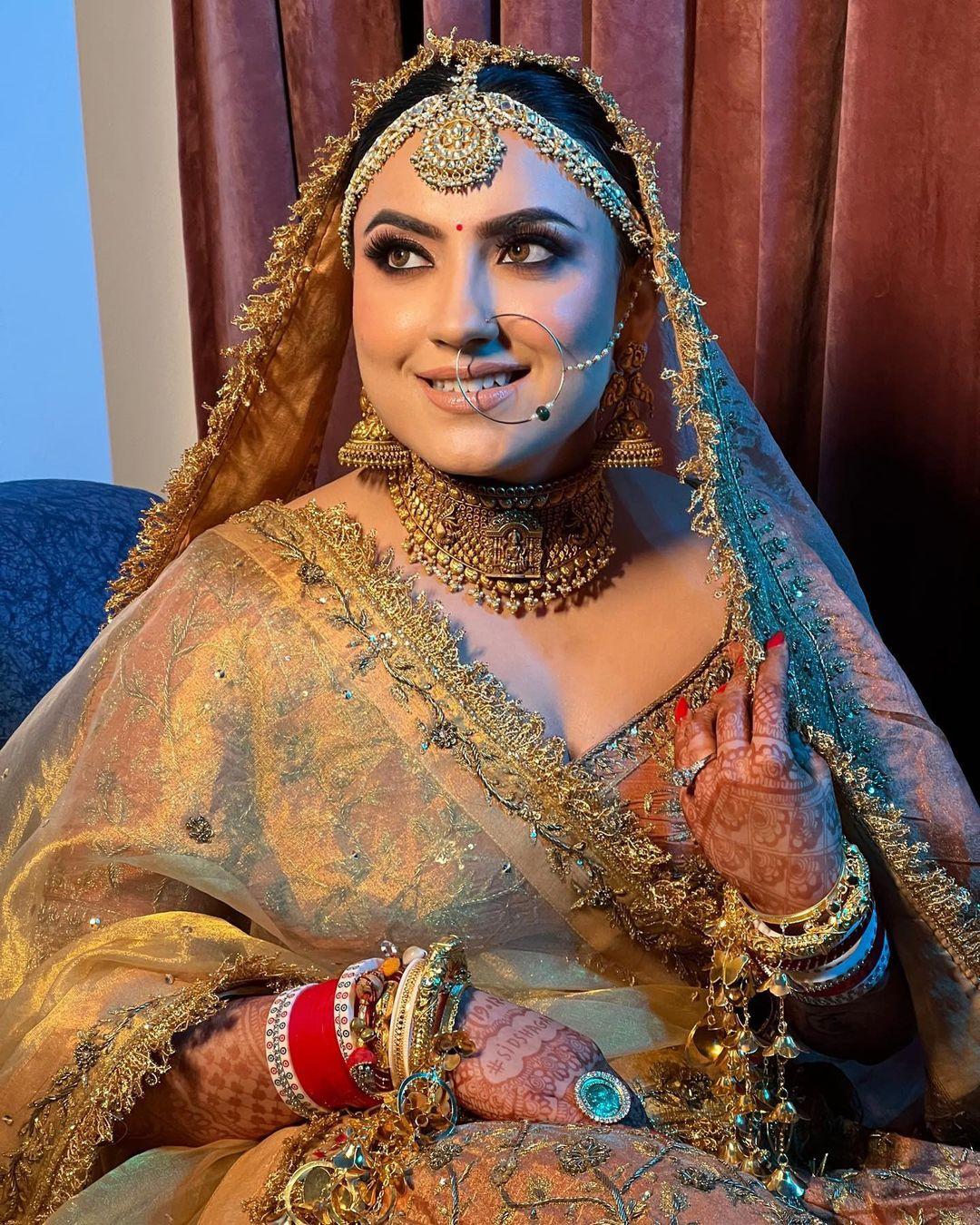 With portals like WeddingWire India, you have access to choose the services of wedding pros from all over the country. For instance, you might want to hire a hair and makeup artist who is from Mumbai while you are based out of Delhi. This question is also applicable to circumstances when you are planning to host a destination wedding. Most millennial couples who have planned a destination wedding have made sure that their vendors also fly with them to the wedding venue if they are not from the same city as the venue. Most hair and makeup artists are available to travel to the destination these days.
However, if they agree on travelling to your destination, you must also ask about the travel and stay fares. You could ask if they need you to pay for their travel and make stay bookings for them at the venue or would they include it in their packages and charge accordingly.
Some of the specific makeup questions can include:
Are you open to travelling to the venue?
Are you open to travel outstation?
If the wedding is in another country, will you be comfortable travelling? Do you have the passport in place?
Do we need to arrange for your travel and stay?
Will your package be inclusive of the travel expenses?
In case of a VISA requirement, would you be okay with travelling with us?
Will you charge a travel fee for every member of your team?
How soon will you be able to confirm your availability for travel?
Questions on Experience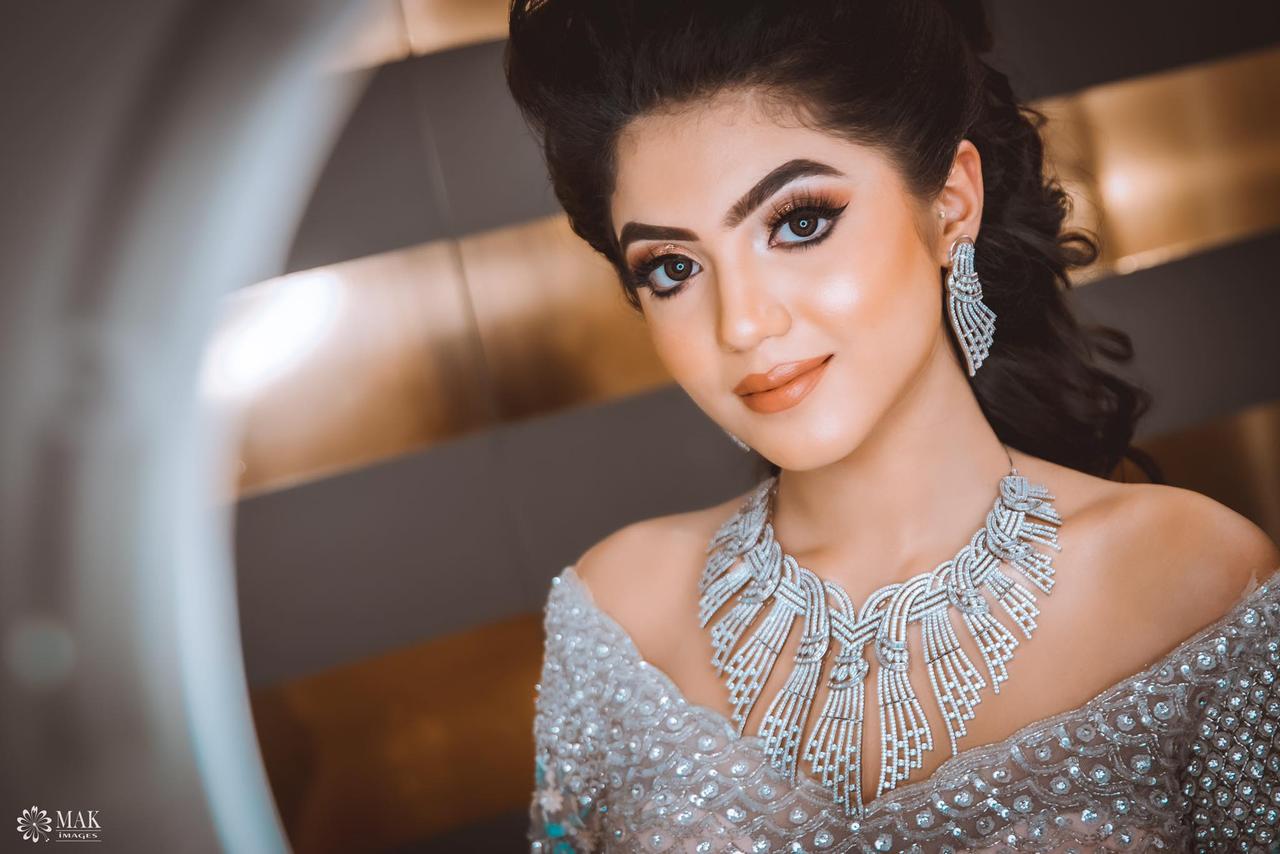 Many makeup artists will tell you that they have a lot of experience in the business but find out how experienced they are with wedding makeup. You're not going for a usual party look; it's your big day and you need to look different from the rest of the women attending your wedding. Ensure that your makeup artist is up for this challenge. And for doing so there are some simple questions to ask a makeup artist.
Particularly, when asking them about their bridal makeup and hairstyle experience, you need to know these details:
How many brides have you worked with prior to this?
What kind of bridal makeup look do you work on?
Who does the actual makeup - do you do it, does your team do it or do you have a specific artist for it?
Can you show me some pictures of bridal makeup done by you?
What makeup kits/application techniques do you work on?
Which look and application technique would you recommend for my skin type?
How many makeup artists and hairstylists from your team will be available for my function?
Are you aware of the recent trends in makeup and create them for me?
Questions on Trials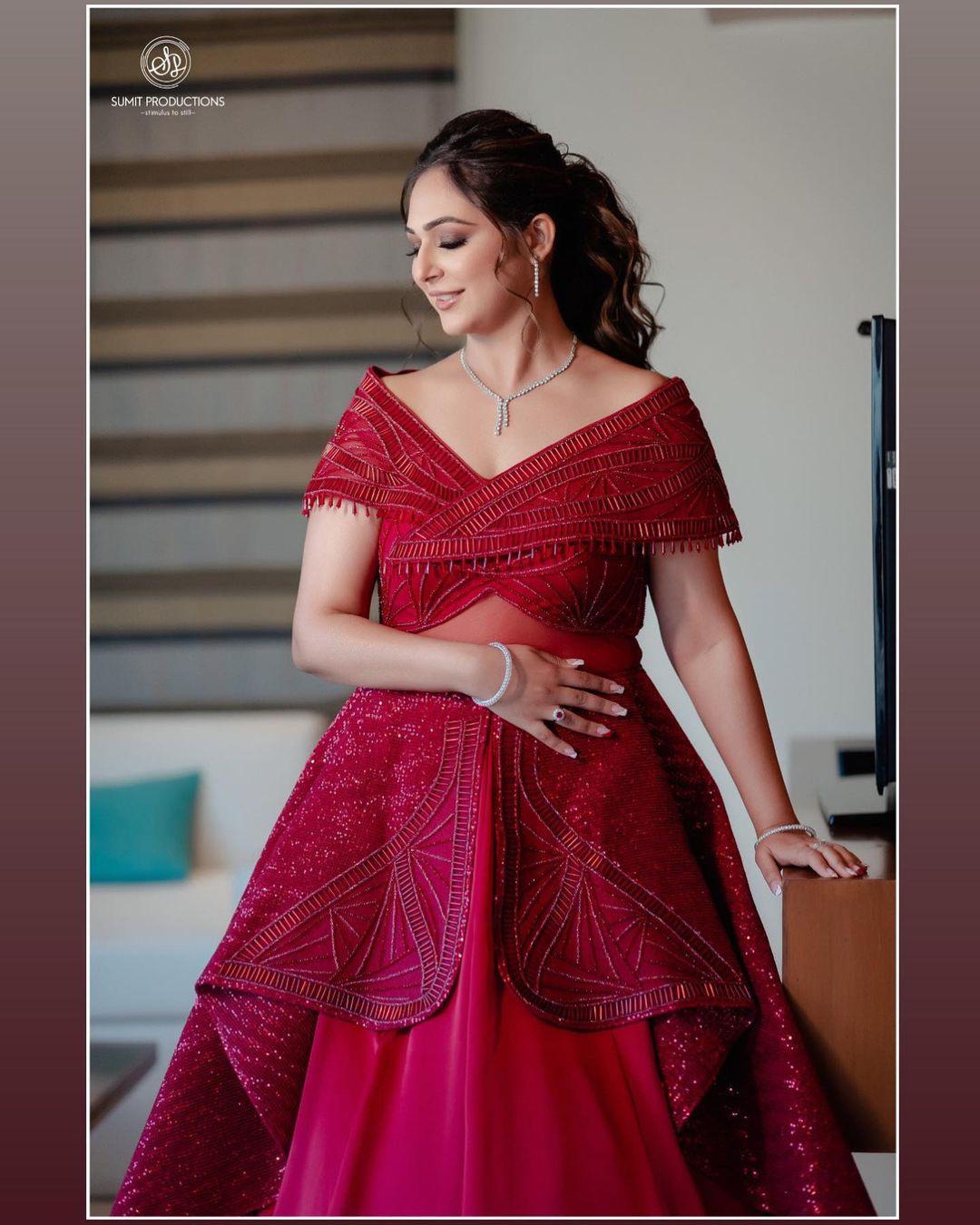 Ask them if they offer a makeup trial to ensure both of you are on the same page. Discuss with them your skin type and preferences and accordingly, they will be able to suggest the best looks for you. Show them your wedding dress, describe the theme and décor, and tell them exactly what you are expecting from your final look. And then it is for you to trust them while they show their magic.
A trial is essential because you just cannot finalise your makeup artist (and the final look) based solely on pictures. Lightning, angles and a million other factors play a role and what looks good on someone else, might not be the exact look for you. So don't hesitate to ask about booking a trial session with the makeup artist of your choice. In fact, it should be a priority on your list of beauty questions to ask a makeup artist.
In particular, run through these makeup questions to ask a makeup artist:
Do you do makeup trial sessions?
How soon can we get the trial done?
Do you do full coverage during the makeup trial session?
Can you match it to my outfit, so that I can see the final results? (take your dupatta and blouse to the trial then)
Do you charge for a trial session? If yes, how much?
Can we try more than one type of makeup?
Will you be choosing the makeup style for my trial or can I customise it?
How long does a makeup trial take to be completed?
Questions on Services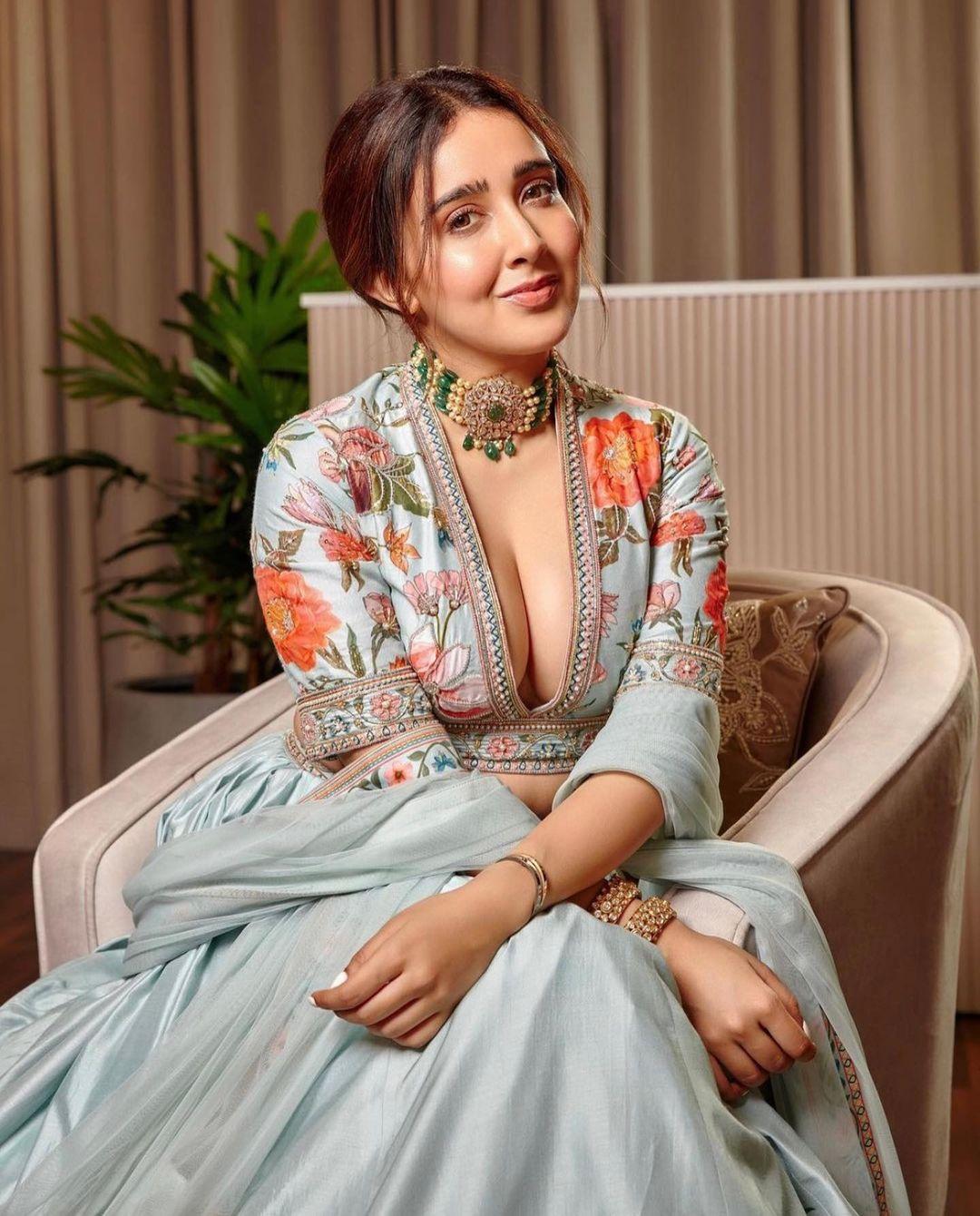 Most makeup artists take a long time to do your makeup and therefore moving on to your family members or friends or bridesmaids to do their makeup might become a hassle unless, of course, they have a dedicated team for the same. While many hair and makeup artists prefer to work alone, many others come with a group of other professionals to assist them on the big day. In both cases, time management is the key and you must make sure if they are open to doing the makeup for your family members and the bridesmaids too.
You should book the artist you had a trial run with and the rest of the team can cater to your bridesmaids and family. They are the ones who would have a better understanding of your expectations having done it already once before and you have clarity of what to expect.
Some of the significant makeup questions you must ask are:
Will you be doing makeup for my family and bridesmaids too?
If yes, then will you be doing it yourself or you will have other people from your teamwork on it?
How much time will you invest in each person?
Will you accommodate them in the same products as the bridal makeup?
What will be the package if we include bridesmaids' and family members' makeup?
What all services can you provide for bridesmaids' and family members' makeup?
Will there be an additional charge for their services?
Are you comfortable with mature skin?
Questions on Area of Work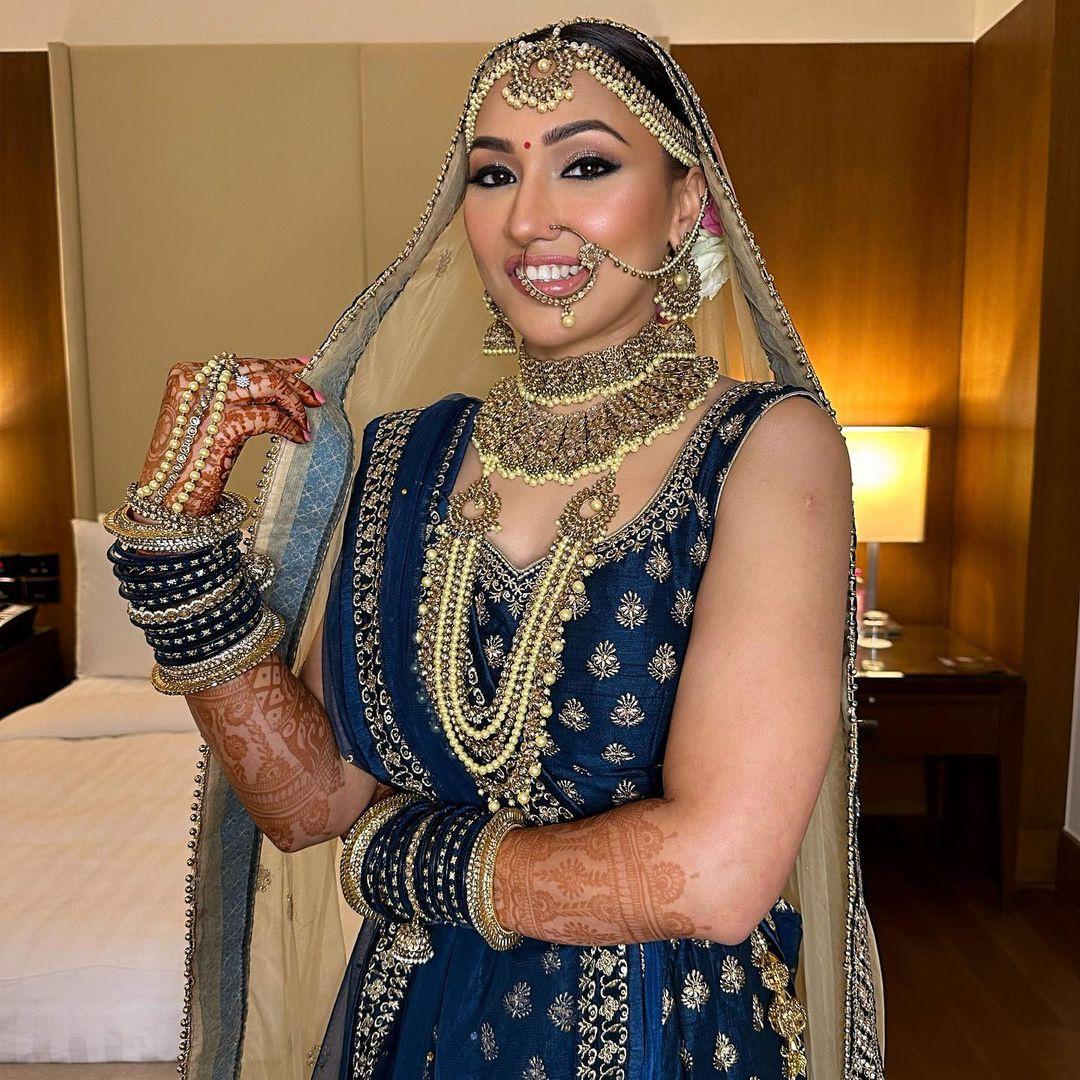 Ask them if they work alone or in a team. You must also ask them if they work at the venue or at the salon. While many makeup artists would be open to coming to the venue, some makeup artists and hairstylists prefer to work at their salon. If it's a team of professionals, there might be several makeup artists, hair stylists or image advisers working together for the final outcome.
Try to ask these makeup questions to a makeup artist:
What is the size of your bridal makeup team?
How many people would work with me (and my relatives)?
What do they each specialise in?
(For a makeup team who comes to your home) What kind of arrangements do you expect/ask for from my end?
Would you travel on your own (or expect it)?
Do you need food, accommodation etc?
Would you be carrying additional accessories or I'll have to arrange for them?
Will you provide a makeup schedule for my wedding day?
Questions on Policies
There are many things that you need to remember at the last moment while planning and executing a perfect wedding. There can be times when the makeup artists deny certain services or avoid using certain products as promised while doing your makeup and that might cause unwanted situations or awkward conversations. Instead of stressing out at the last moment, in order to prevent this from happening you can ask your HMUA policy-related questions. Ask them if they have any backup artists or if they provide a full refund.
These are makeup questions to ask a makeup artist for just this situation:
Has there been a situation when you had to cancel at the last minute?
Do you arrange for back-ups for your team/yourself in case you are unavailable at the last minute?
What are their specialisations?
Can they help with a trial session too?
What will happen in case you're sick or have an emergency on my wedding day?
What are your cancellation and refund policies?
If my wedding date is postponed due to Covid, can you adjust my booking and payment?
Do you have contingency plans in case of emergencies?
Questions on Products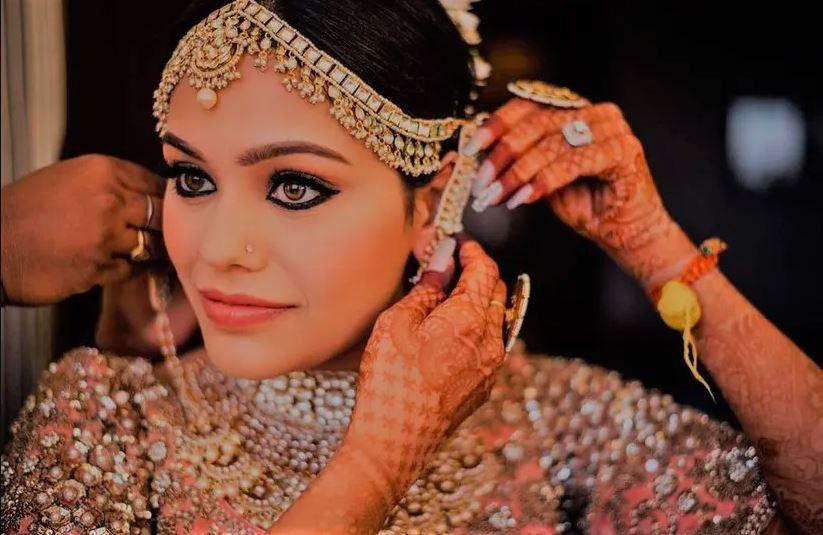 There are so many skin types that you can't use a standard product for all types. Firstly, you ought to research all the different bridal makeup styles to enhance your best features with your skin type and colour. You don't want to break out as soon as you remove your makeup or during the wedding. It's very important that they use quality makeup products keeping your skin features in mind, in order to prevent skin damage. Let them know if any specific brand does not suit your skin and the ones you usually use. Only then you will be able to understand the techniques they would use in order to make your skin look flawless.
In particular, these are the makeup questions to ask a makeup artist in this case:
Which products are included in your makeup packages? Are they hypoallergenic?
Are they good for my skin type?
Do you check for sensitivity or allergies? If yes, how?
Will you do these checks in advance and source other products if yours don't match?
Can you do a basic analysis of my skin?
What kind of makeup and application would you recommend for my skin?
Do you recommend any skin preparations before my bridal makeup? If yes, what are they and when should I do them?
(Particular brand) doesn't suit me, can you suggest alternate makeup products?
Which products will you be using for my HD/ Airbrush makeup?
Questions on Bridal Package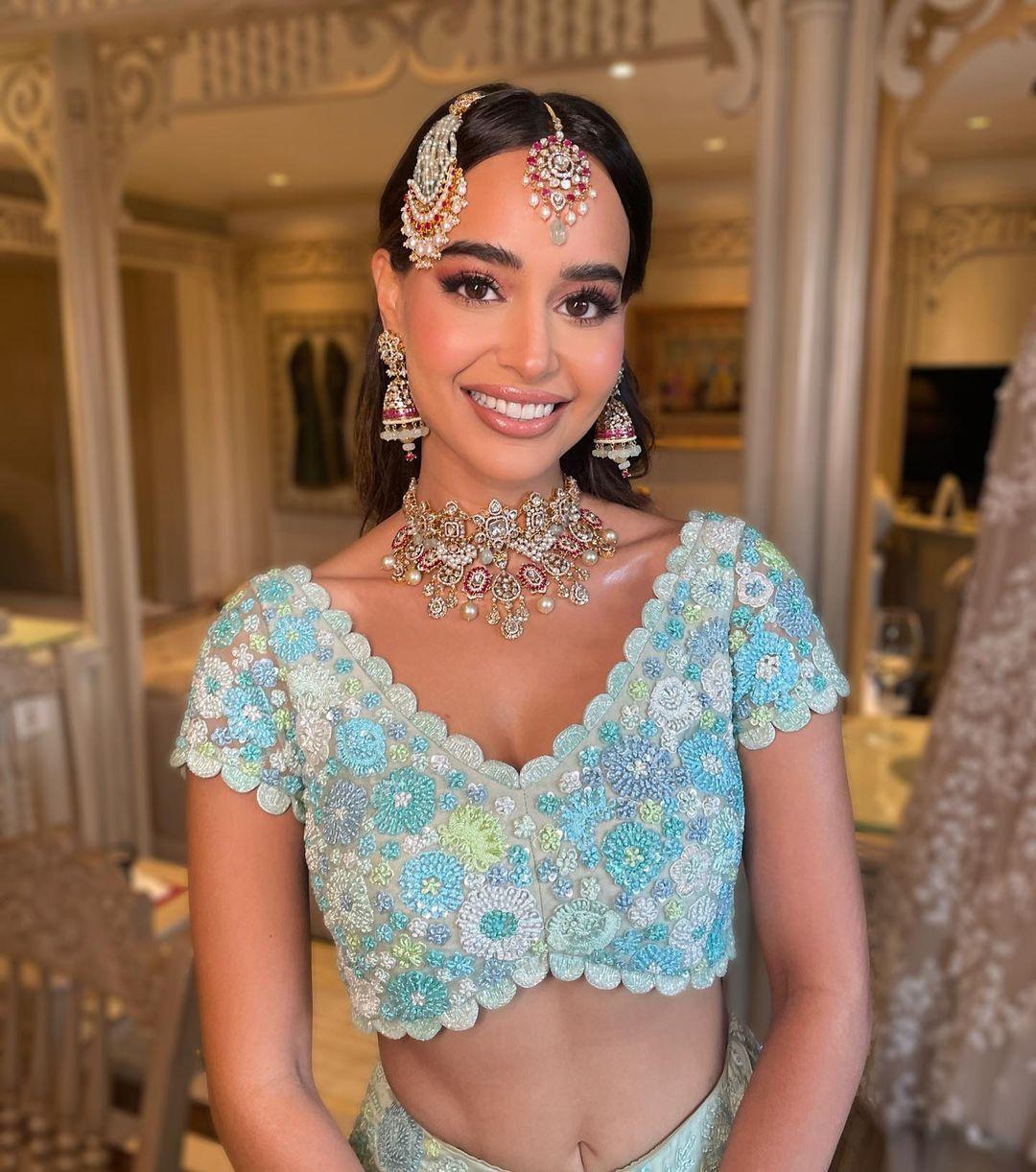 It's your wedding day and you would want to look nothing but the best for all your ceremonies. To ensure that your bridal glow is intact and radiating, there are a few makeup questions you should ask the makeup artists. Some makeup artists only include makeup while others offer a grand variety of services apart from makeup like hair styling, beauty treatments on the checklist, and many more. Compare their charges with others and check their social media pages, website and reviews through our directory to get a better idea.
So, have these beauty questions to ask a makeup artist ready:
What are your different bridal makeup packages?
What is included in these makeup packages?
What kind of techniques do you use for hairstyles?
Do you have any bridal treatments?
What is the price for different bridal packages?
Cam the services of bridal packages be extended to bridesmaids and family members?
Is a makeup trial included in the bridal package?
How long will it take for my bridal makeup to be completed?
Questions on the Final Contract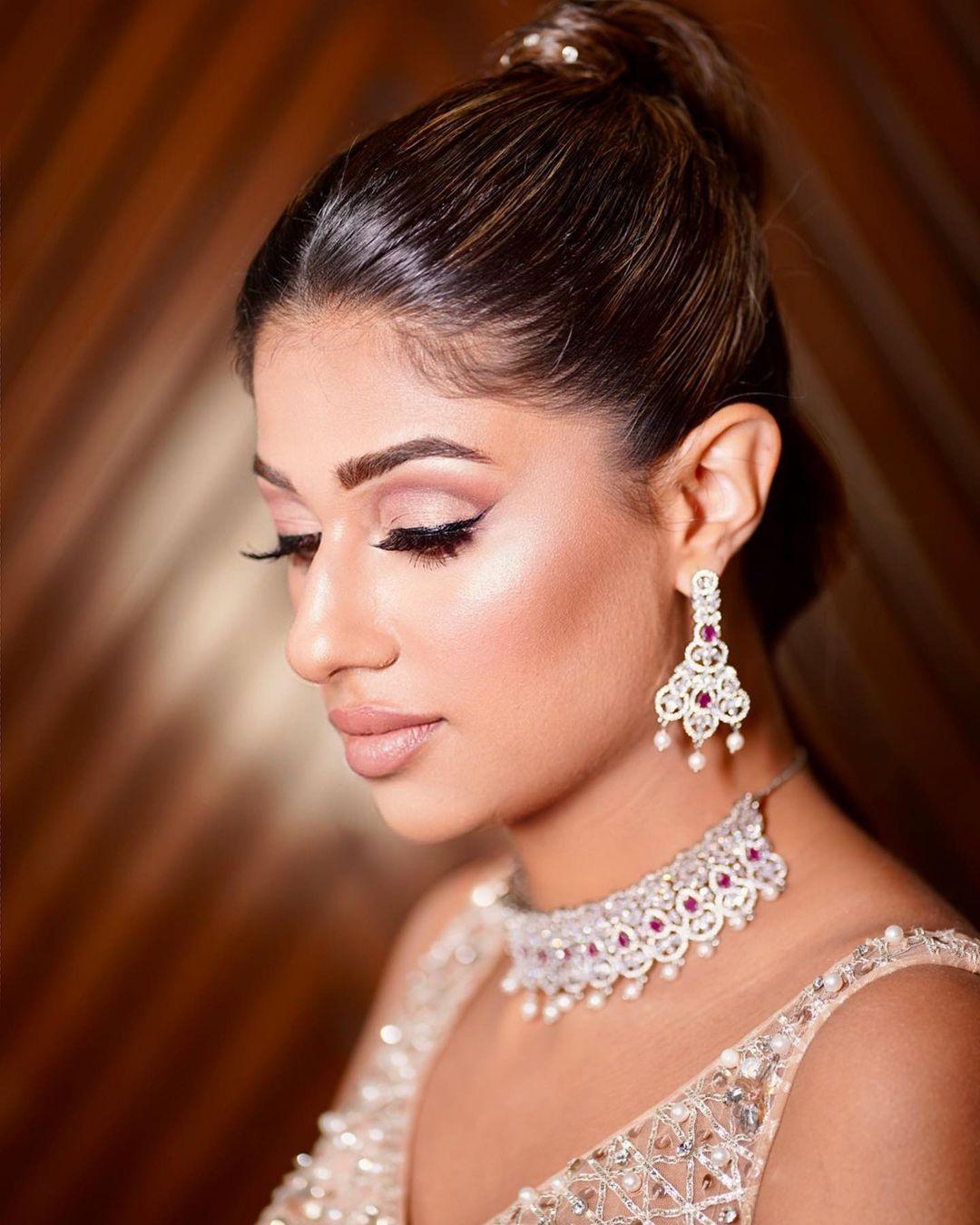 This is one of the most crucial questions that you need to ask the hair and makeup artist in question. This is, however, one of the final questions you can ask them, post every other box is ticked on your list. The work and the professionalism must have been super impressive but the contract matters a lot.
In case of cancellation or postponement due to an unknown reason, the contract will bind you and the HMUA to follow certain formalities and guidelines. Before you make the advance payment and book the HMUA make sure you get a copy of the contract and read all the clauses well in detail and in advance to be crystal clear about the business deal you are about to close by making payments.
Some of the makeup questions you can ask are:
Will there be a written contract for my booking?
Are there any additional charges in case of cancellation?
What are the different policies that you follow?
Look ever the more gorgeous with a stunning bridal look and all the information that you gathered from these detailed makeup questions. After having such a thorough conversation with these questions to ask a makeup artist, you will surely get to know if they are the right one for you or not. And you both need to respect each other's opinions and understanding to get both, a realistic and gorgeous bridal look.
Did we cover all the areas of beauty questions that you would want to ask your makeup artists? Do let us know in the comments below!
- With words by Anwesha Das.
Top Blogs on WeddingWire India