Revamp Your Bridal Hairstyle With These 7 Tips To The Top
Get inspired with these bridal hairstyles and sky-rocket your oomph factor from ground level to sky-high. With these, we bet you'd look effortlessly flawless and refined.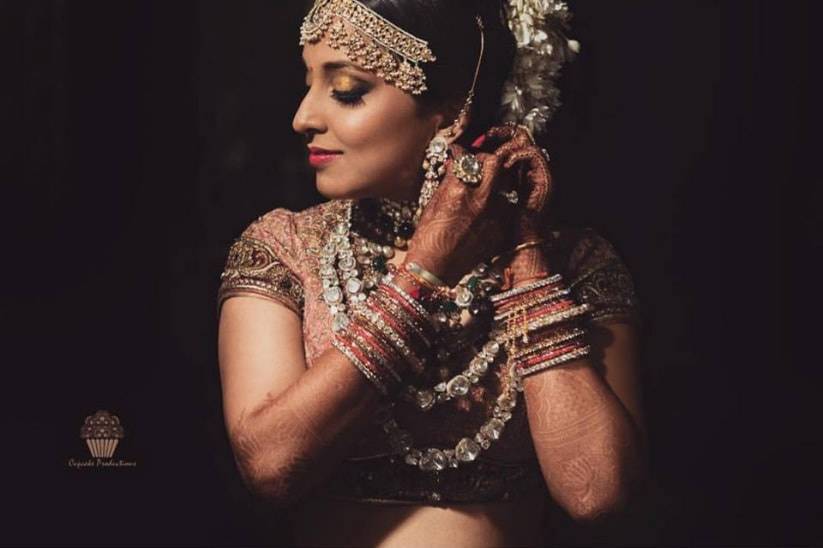 What comes after the bridal outfit? Bridal makeup, bridal jewellery, bridal mehndi, the perfect hairstyle? Getting a bridal hairstyle that makes your bridal look pop is paramount. Being a bride, you are the attention of every guest's gaze. So, make it worth a watch. A stylish comfortable bridal hairstyle will bring your entire outfit together and take it up a notch.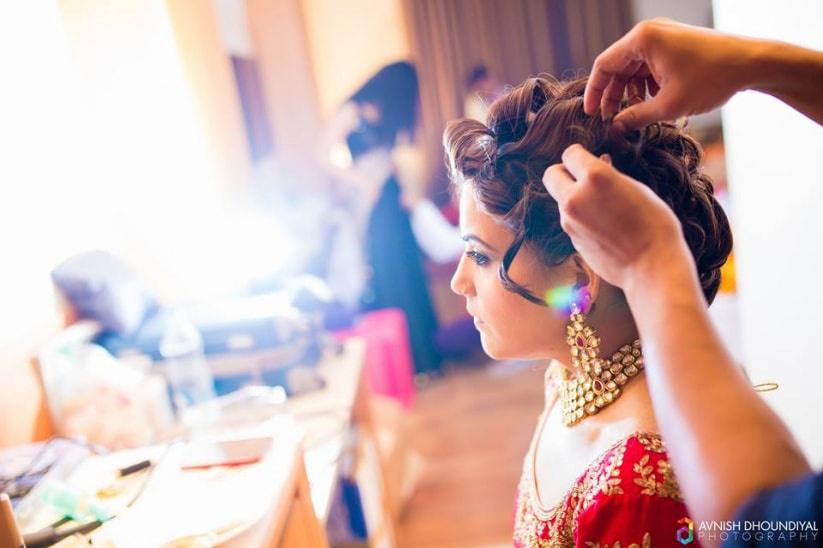 Here's a quick guide on how to choose the right bridal hairstyle to serve some major wedding goals. There is certainly something special about brides who spend some time and devote effort in curating a personalised bridal hairstyle for themselves.
Bridal Hairstyle Tips That Work As Magic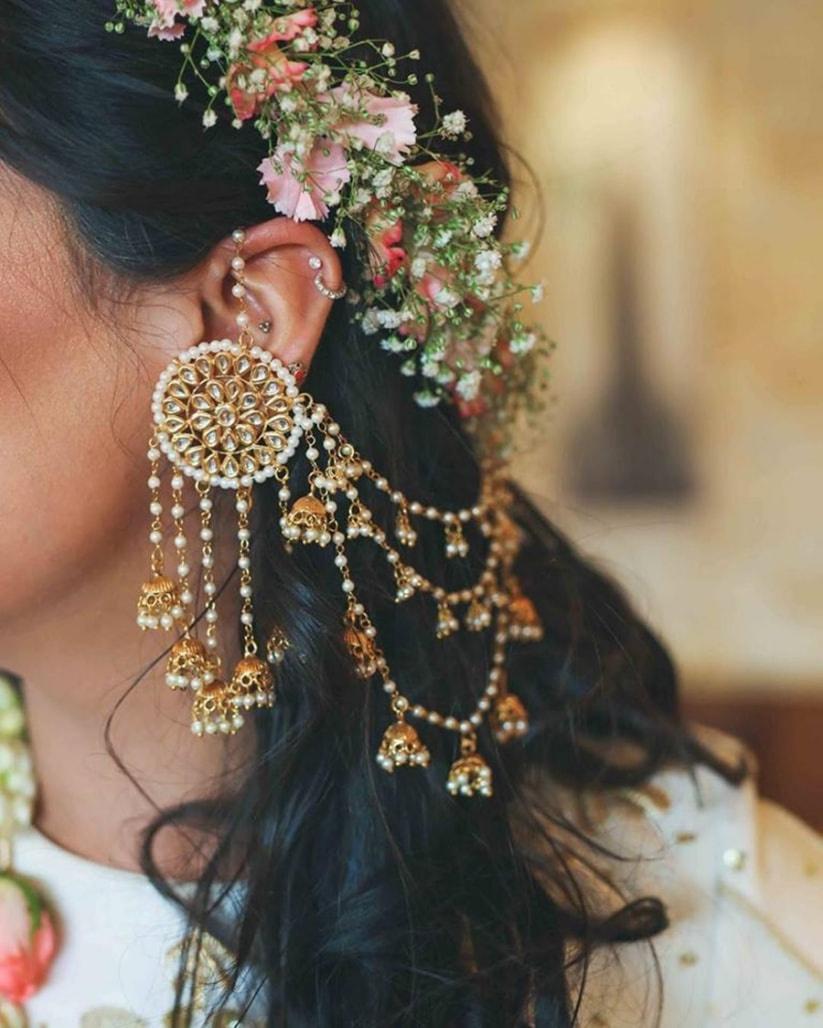 It's your big day so make sure it's worth your time and effort.
1. Search, Search till You Find the One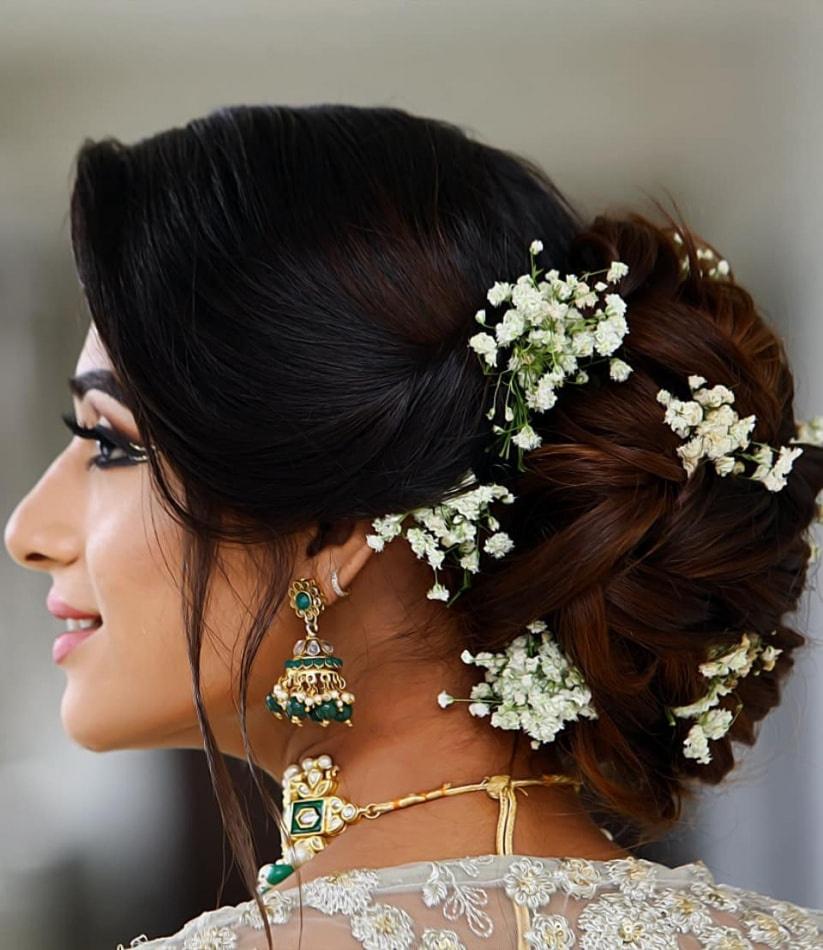 With the budding popularity of social media, brides today have all the ammunition to research and find a look that has their name written all over it. Find out what's trending and what's not. Use Facebook and Instagram to narrow down your searches.
Search for hairstylists: Narrow down your research by finding stylists who are famous for thinking out-of-the-box.
Search for hairstyles: Keep into consideration the length of your mane and your face cut and look for some potential bridal hairstyles which are adept for you.
Search for newer trends: Lastly, search for what's trending. It's time for the new to take over the old. Ditch the usual and incorporate something unusual. Take a risk if you must.
2. Don't Be Repetitive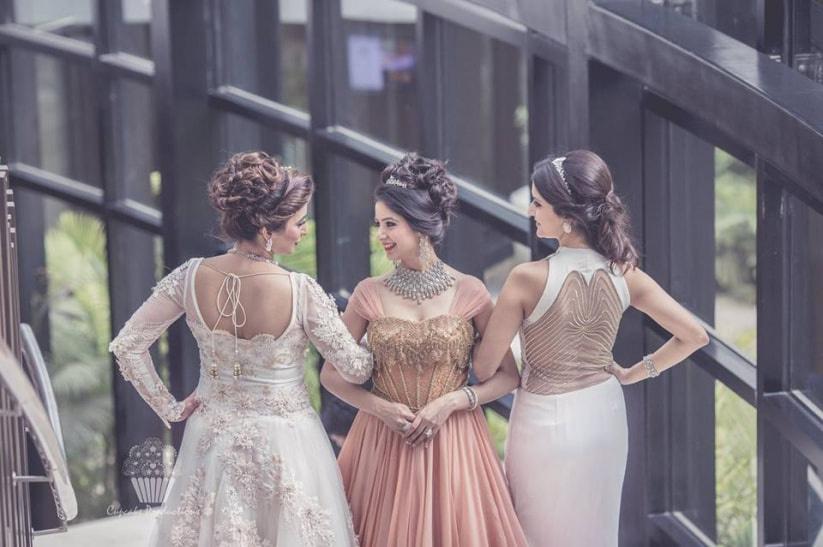 Keep in mind the number of functions you have aligned before your wedding. Ensure each of your pre-wedding bridal hairstyles is different from the next. You wouldn't want to repeat a hairstyle. Would you? Show your bridal outfits to your hairstylists well in advance so that the two of you can come up with some stunning hairstyling ideas. Let's say a sleek ponytail for your Roka ceremony or soft curls with bouffant for your Mehndi look. Let your hair down and find a style that is more relaxed and more you.
Pro Tip: Even if you are wearing the same hairstyle for two separate occasions, give the illusion of a new look with the help of bridal accessories. These come in handy too when it is the easy way you're looking to go.
3. Do a Hair Trial too
Trials are not only for makeup and clothing. They are just as important for hairstyles too. You wouldn't want to spend all those hours getting a hairstyle only to have it mismatched with your outfit and overall look. Discuss with your hairstylist your likes and dislikes. Let your stylists do a free run and see how you like the overall results.
Pro Tip: One of the often underplayed aspects in a hairstyle trial is the comfort of the hairstyle. It must not be too heavy for you to carry otherwise your head and neck will start to ache after a few hours. It shouldn't be too loose either that 5 mins on the dance floor make it come undone. the comfort of your bridal hairstyle will show up on your face in the wedding pictures so finalise accordingly.
4. Keep It Simple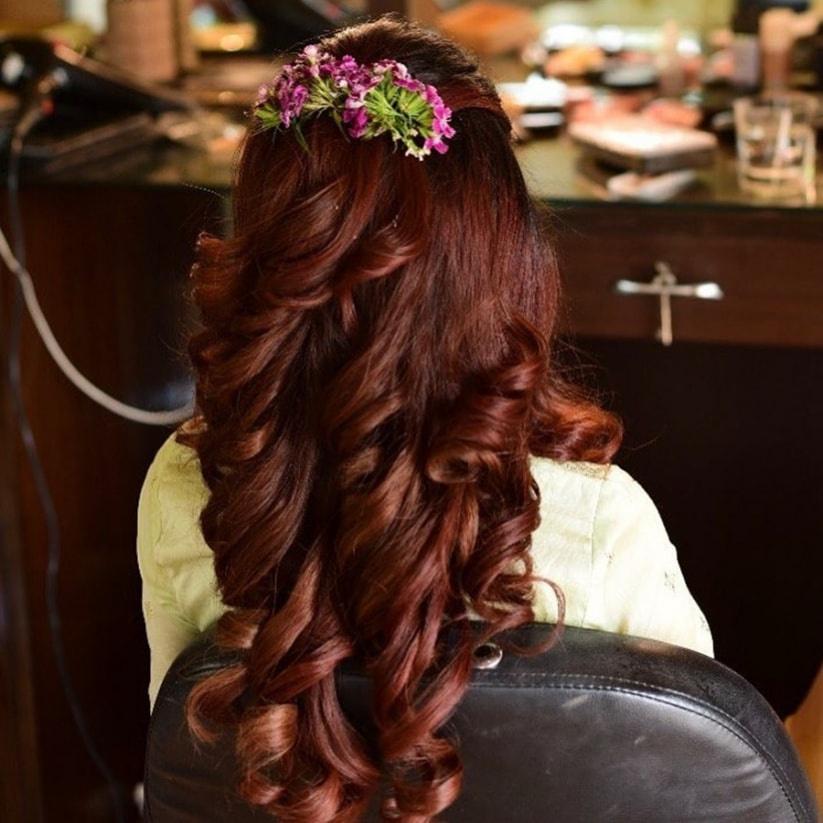 If simplicity is what you love best, then so be it. You don't have to go overboard with your hair styling if you don't wish to. There is a real beauty in keeping your look all natural. Put together a look that is more you, where you feel comfortable and not tied down by all the pins and clips and extensions! Don't be afraid to bend the rules and go for something that is simple yet stylish as a bridal hairstyle. You are the bride. So, do what you think suits you best!
Here are a few options that work as a bridal hairstyle -
A. Open, long hair
B. Stylised curls
C. The half up-do
D. Tucked together ends
E. Blow-dried open hairstyle
Pro Tip: How to evade looking too plain when choosing a simple hairdo? Adorn some good looking hair accessories or two that work well will open or loosely braided hair and you're all set.
5. Add a Little Bling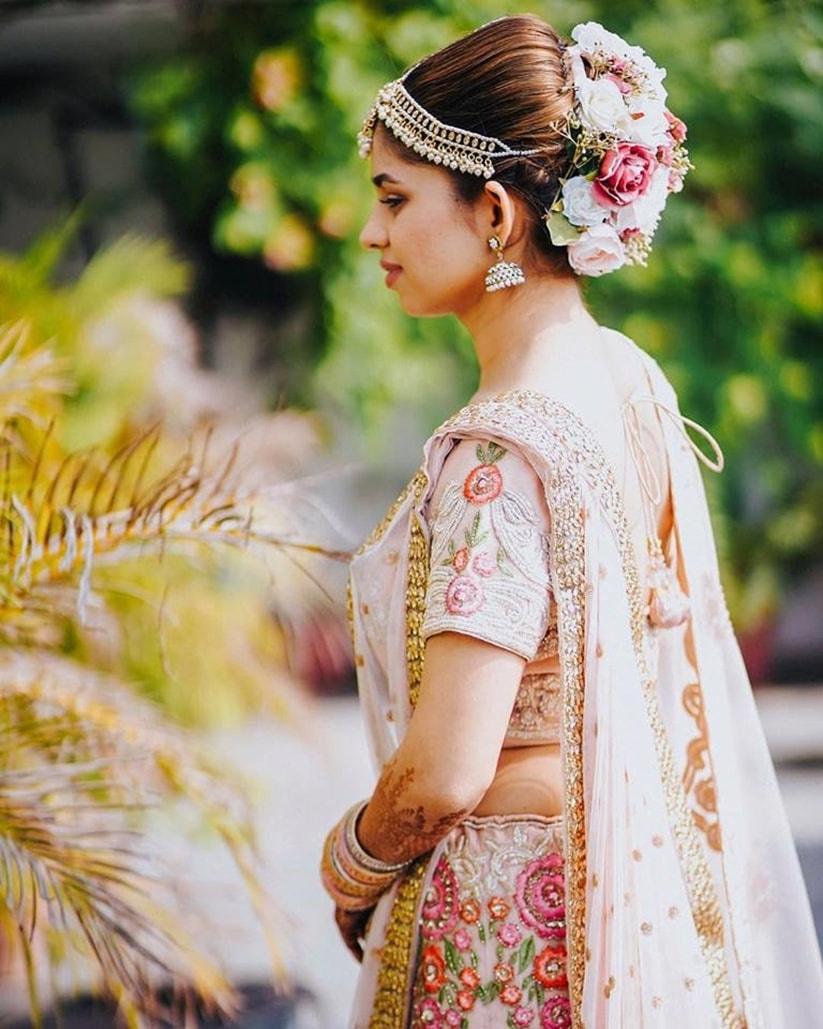 "This is enough bling", said no bride ever. If you think your bridal hairstyle lacks some bling and jazz, then go all out and revamp it. Go for trinkets, they will hum sweet nothings into your ears as you sway your way through the crowds. A crowned-headgear, a customised range of Maang Tikka or a Paasa will do the trick! They are beautiful, chic and a front-runner when it comes to hair accessories/jewellery. Don't be afraid of going the other way. Experiment with your look as much as you please.
Pro Tip: Avoid using too many elements all at once. All the accessories you choose for your hairdo should complement one another. If they disrupt the harmony of your ensemble, then it does not matter how pretty it might look, you shouldn't buy it. As it is with statement jewellery, choose one focal piece that work for you. Here are a few options:
A. Matha Patti
B. Maang Tikka
C. Jhoomar or Passa
D. Large hairclip, headband or wreath
6. Add Florals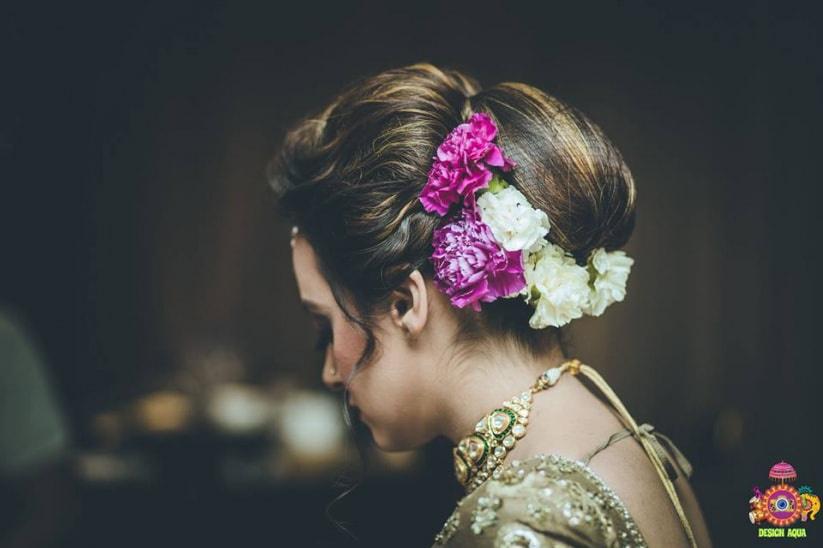 Flowers, flowers and more flowers! Floral hairdos are all the rage this wedding season. Endless brides have been swooning over Anushka Sharma's floral bun and why shouldn't they! Her floral bun was a piece of sheer perfection, carefully curated using incandescent flowers. You too can sport a similar look.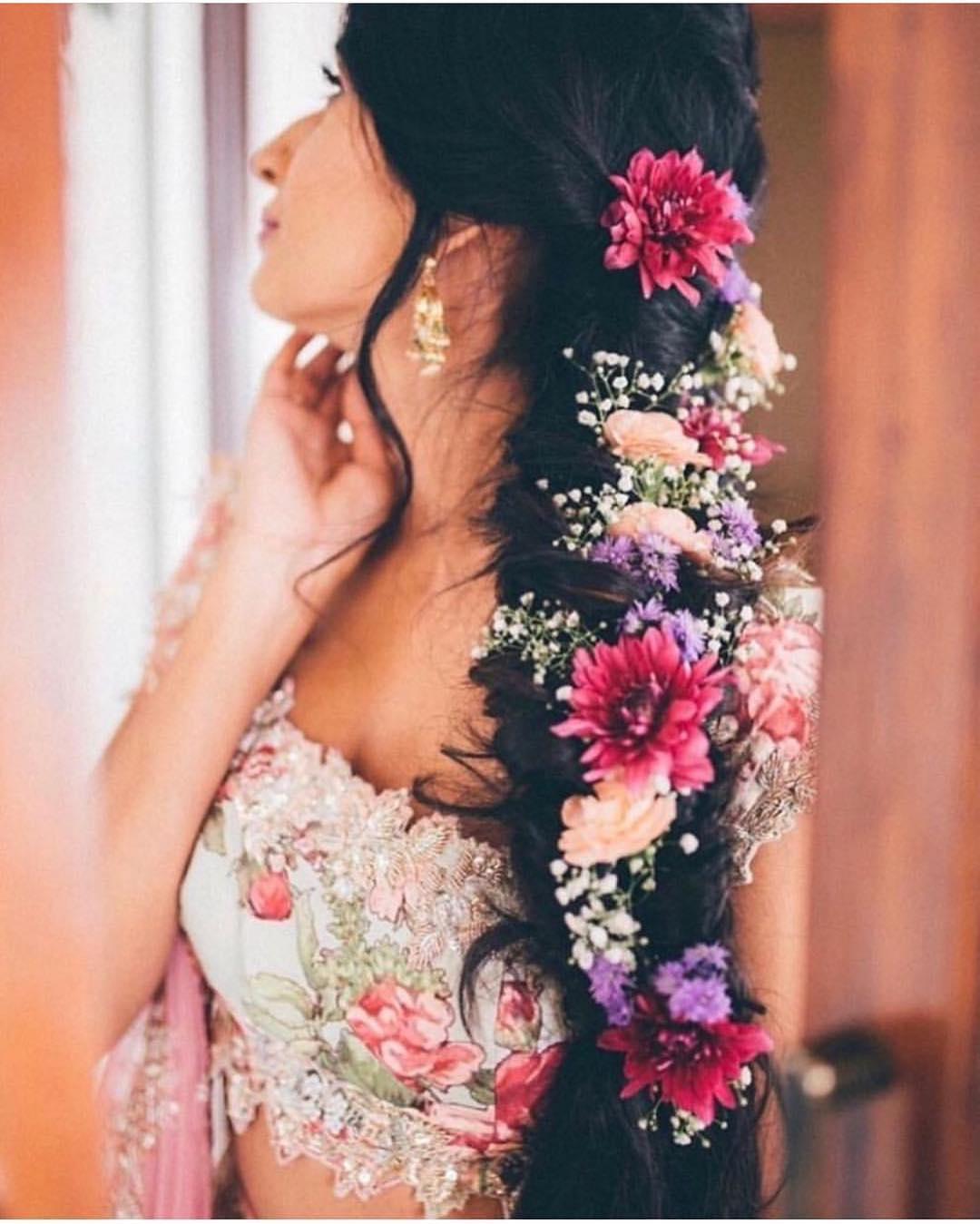 Image courtesy: Indian Street Fashion
Go for your favourite flowers let's say lilies and orchids or choose flowers as per your wedding theme. The possibilities are endless. Incorporate flowers in your braid or wear them as a tiara.
Pro tip: Here are a few kinds of floral accessories that can work for you -
A. Floral embellishments - Baby's breath, twigs / floral bunches
B. Floral hairclips - Bunched minor bands to hold your hairstyle in place
C. Floral headbands, wreaths - Add flower power to your overall look
D. Floral pins, Gajras and floral chords
7. Imagine a with/without dupatta approach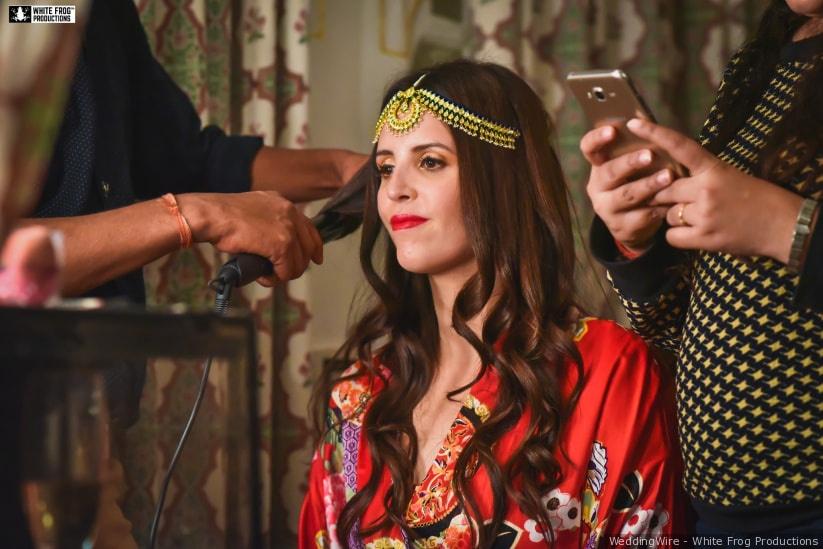 Bridal hairstyles have end number of possibilities and scope for improvisation. Make your hairstyle more personalised. Rather than choosing a hairstyle that you saw in a catalogue once, go for something that makes a statement because you chose to adorn it.
One such improvisation that will make the difference for your bridal hairstyle would be to try an approach where you can retain or remove your dupatta (if you're wearing one), without destroying your meticulous hair-do.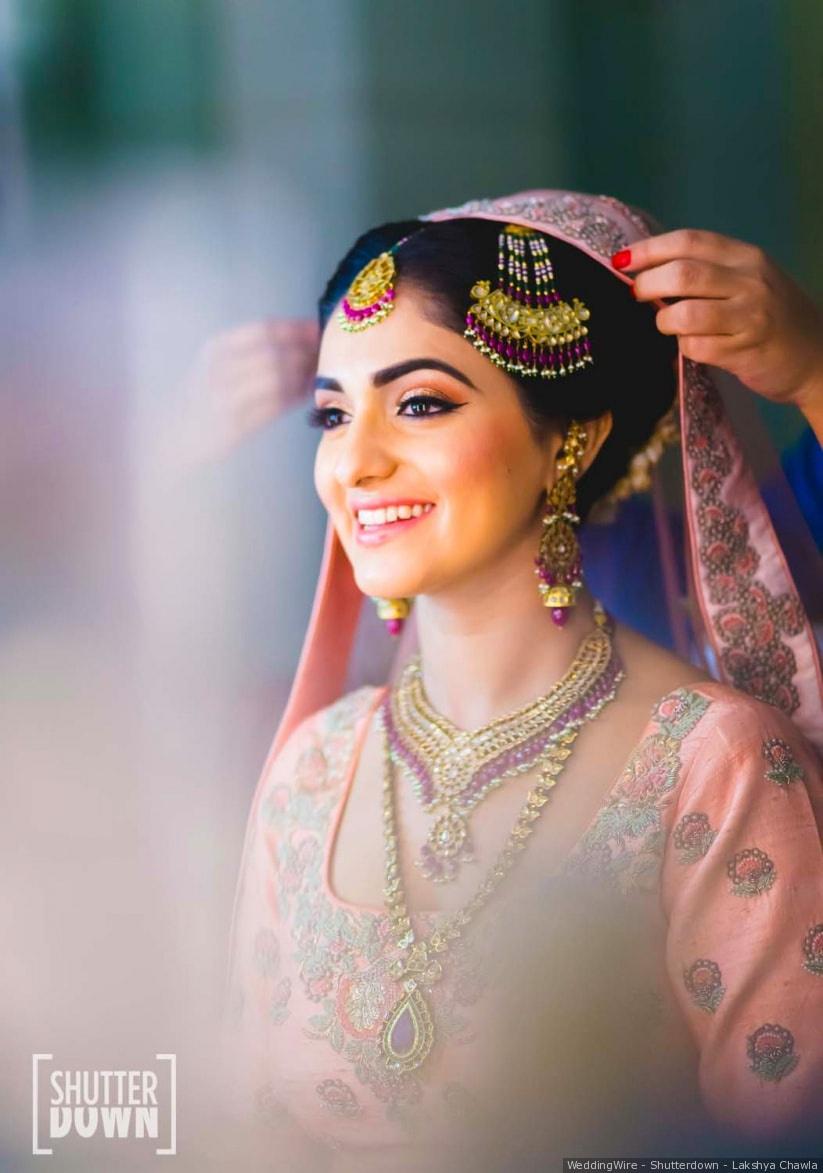 Pro-tip: Even though you may need the hairstylist on call to make the transition perfectly smooth or at least a patient friend. Still, try to get the stylist to give you a bridal hairstyle look that can be converted with minimum effort. For example, A well-done top knot, which can be revealed as soon as the dupatta is removed.
Most importantly, be comfortable.
You don't want to get a headache from all those hairpins your stylist used to keep your hair in place. End the rules if you must and have some fun with your bridal hairstyle. Be the bride who wrote her own fairytale and dressed the part in killer outfits.
Write to us about your own process and which bridal hairstyle you loved most through comments and snapshots.