Top Tips on How to Create a Unique Set of Wedding Hashtags
Since wedding hashtags are the new popular thing in the wedding circuit, they have become an element of importance and you have to put in a lot of thought when making them! Here are a few tips to create the perfect wedding hashtags.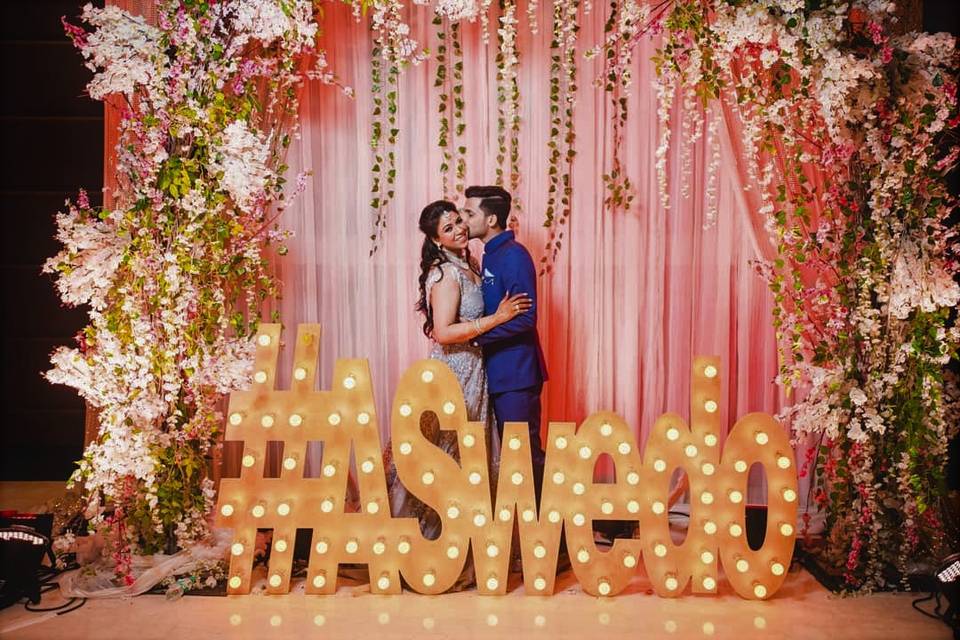 One would say the wedding hashtags are part of the non-essentials at a wedding, but that is just not true. It is an integral part of the wedding nowadays for a family that is tech-savvy and loves to use social media. If a majority of your family members are on social media, then creating wedding hashtags for your wedding is one of the first things you should start doing.
However, creating such hashtags is not that easy as you have to go through a lot of research and brainstorming to see if the right hashtag is available for you or not. Besides, you can always use them to amp up your decor!
The biggest catch in creating wedding hashtags is that your hashtag has to be unique. You do not want someone else's pictures coming up in your social media feed. While creating such hashtags, you can invite your friends and cousins to think of super cool hashtags that are unique in every way and fun to use. The following are a few tips or ways to create the perfect hashtags for your wedding.
1. Gather your information and Brainstorm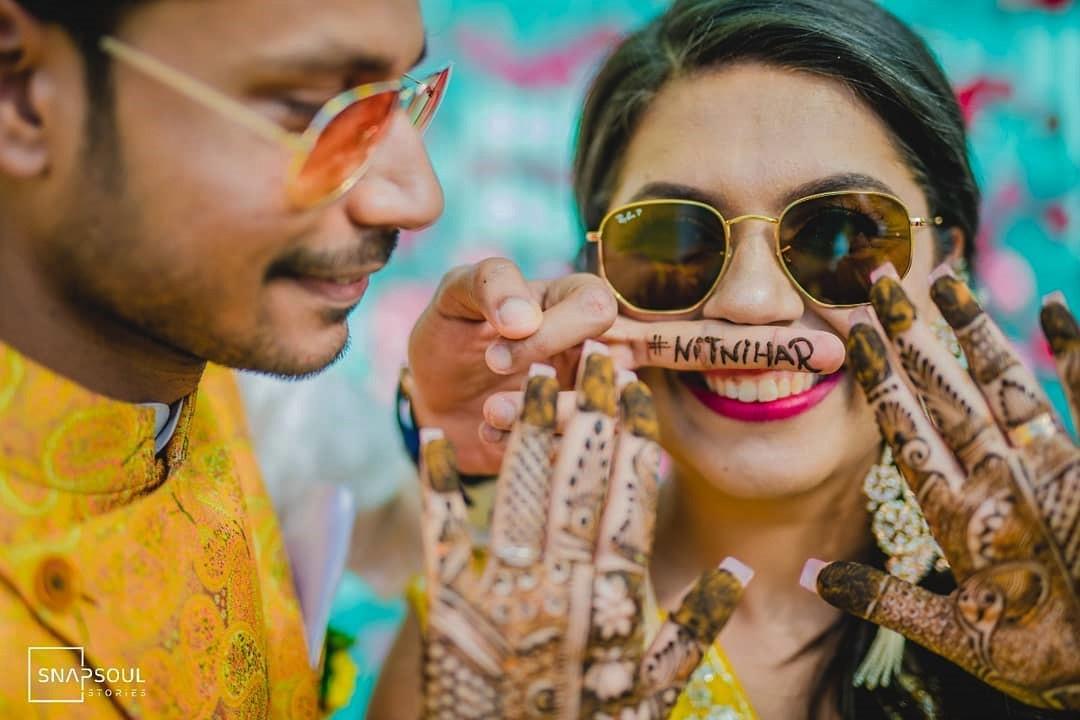 First things first, gather all the information about the wedding you can. It is important to list out all the details of the wedding, like the full names of you and your partner, the dates, venue, the theme of the wedding, the destination where the wedding is taking place and so on. You can include all that to create some totally unique wedding hashtags because these are the things that give you the edge to be unique.
The next key step is to keep brainstorming. Just jot down all the ideas you get. It can be completely silly or nonsensical but that's how you get to something interesting. You can think of your favourite movie or a place where you went.
Include your lovely pet's name or some important date in your life. However, you should always avoid the obvious ones like #HappilyEverAfter, #JustMarried or #LoveInTheAir. Your pictures will get buried among hundreds and thousands of pictures on social media platforms.
2. Few popular ideas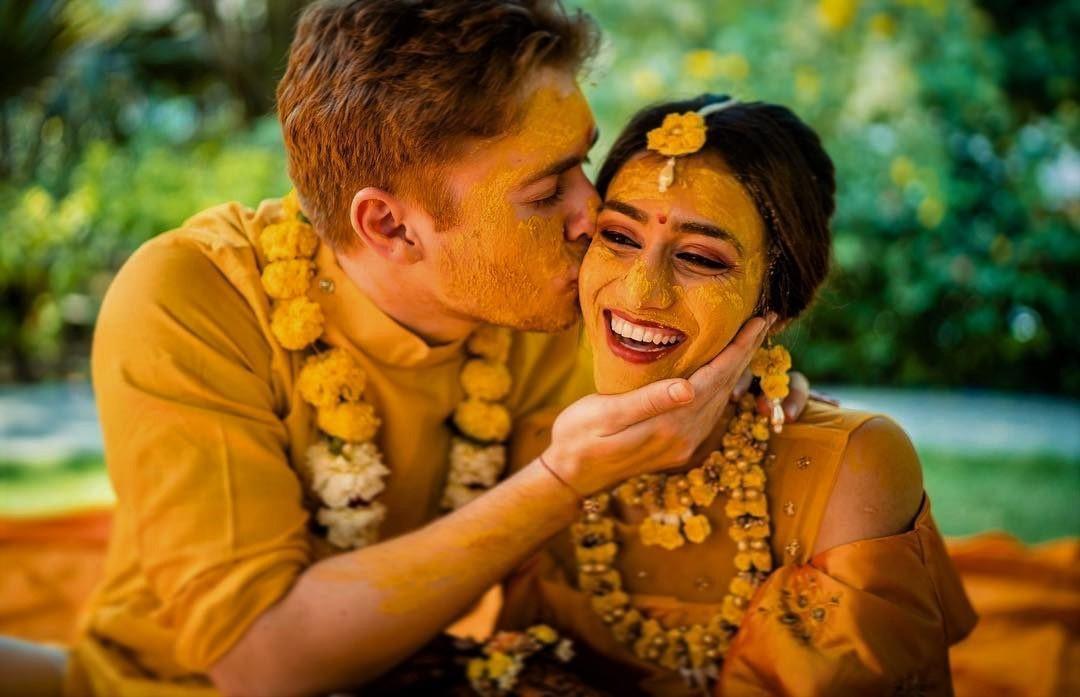 Image Courtesy: Studio Be Unique
You can use any of the following templates that are quite popular and has a good chance of being unique.
#TeamSurname or #TeamSurname2019
#OfficiallySurname
#MeetTheSurnames
#SoonToBeSurname
#NameAndNameTieTheKnot
#NameAndNameGetHitched
#NameAndNameSaidIDo
#NameLovesName
Another great idea is to use the diversity you have in a creative way. If you and your partner are from different parts of India or even world, include something special from each other's language. #YouHadMeAtIkGallSun and #SheSaidAtheyy are just a few examples. Think more and you will get the best wedding hashtags.
3. Use your surname creatively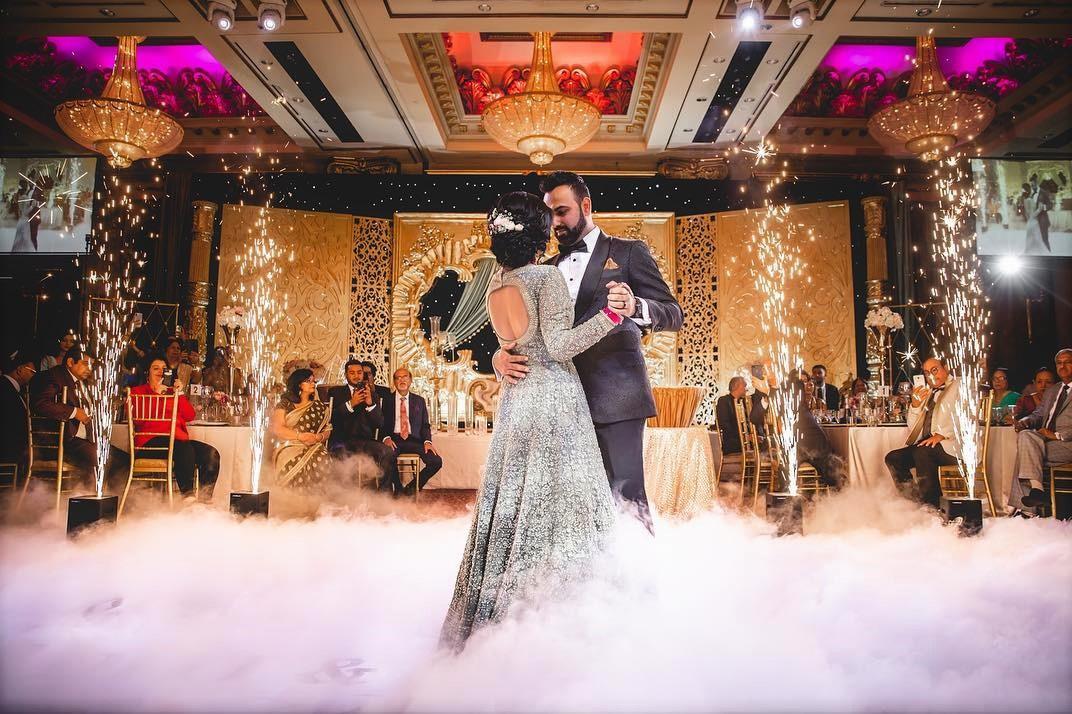 Now, this is a really fun way to include your surnames in a hashtag. It would most likely be totally unique, allowing you to fill the social media feed with that hashtag. It can be funny or romantic but make sure that they are unique. #ILovePuris, #HappilyEverGuptas and #McBrideToBe are few ideas to inspire you.
You can use various websites online to get rhyming words related to your surname to create wedding hashtags accordingly. Furthermore, you can use popular phrases as well if your surname fits the bill.
4. Review the list and polish the hashtags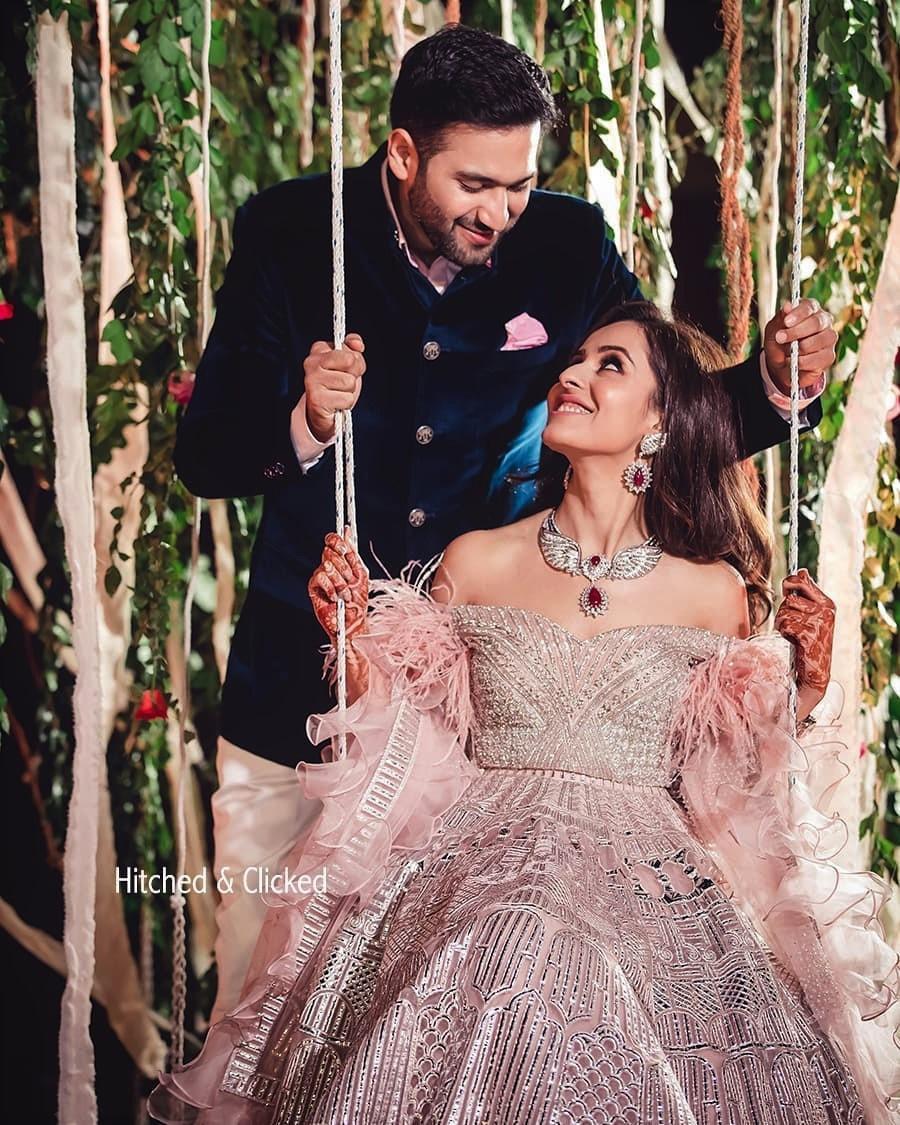 Be it any list for the wedding, the one thing you should always do is review it. Once you review, you can slash down the suggestions that will not work. Some wedding hashtags might be already taken even if it sounded unique to you. You do not want some random Amit's pictures to pop along with your pictures because of the exact same hashtag.
One more thing to keep in mind while creating hashtags is that you must always capitalise every word you use to bring some clarity to it. Otherwise, it can look really cluttered and become hard to understand. Once you are done with this, you will be left with a few top picks.
Now you just have to check whether they are easy to spell or will they remain memorable or short enough to be signage. There will surely be a few wedding hashtags that tick all the boxes.
5. Spread your wedding hashtags around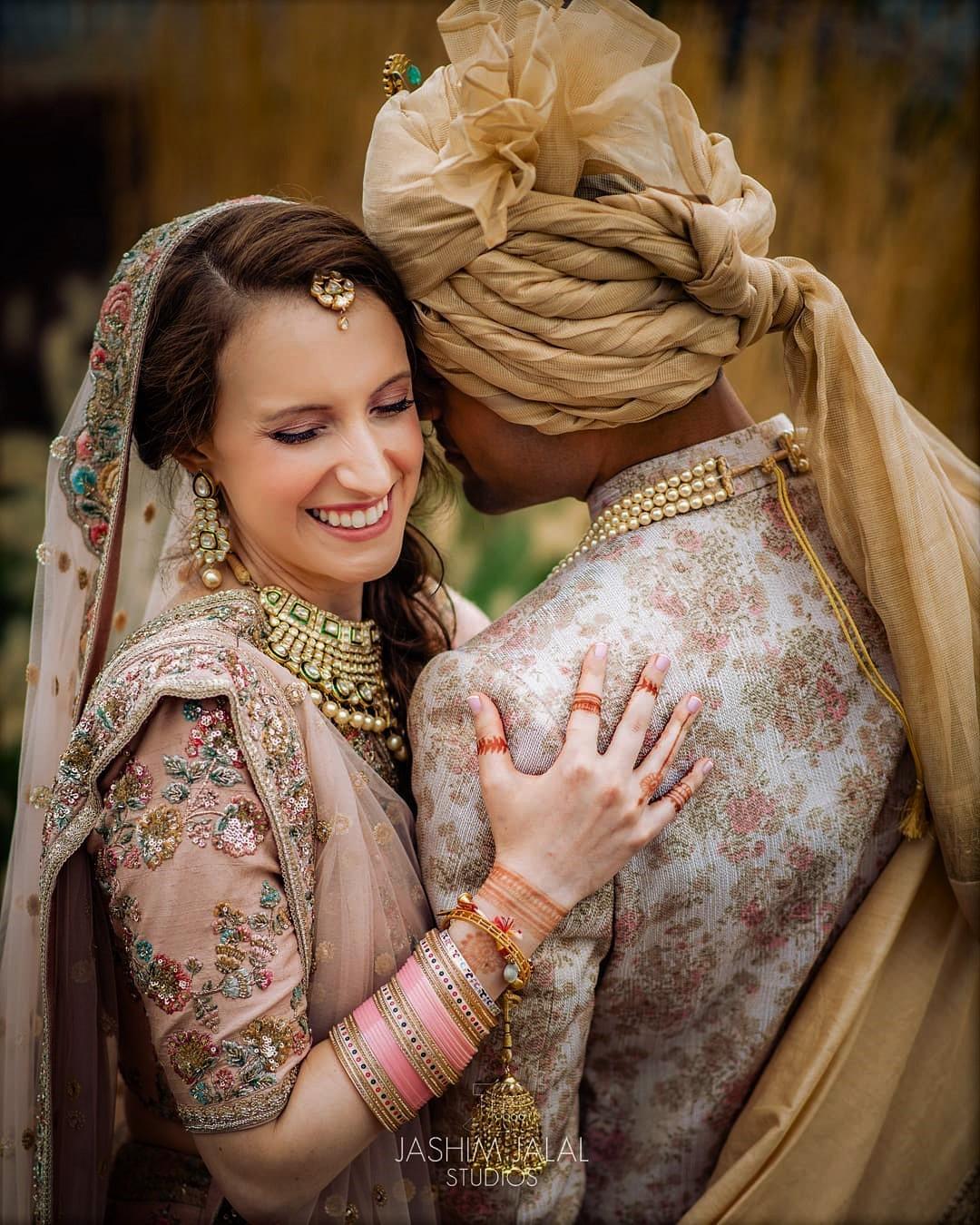 Image Courtesy: Jashim Jalal Studios
Last but not least, the important thing to do is to spread the wedding hashtags all over your social circle. You can include the top 2 hashtags in your wedding invitation cards so that every guest knows where to get the best pictures. You can spread the rest of them through your social media itself or put signs at the wedding venue.
Now that you have an idea about how to create a wedding hashtag for your wedding, create one for yourself and share all the wedding pictures on social media with ease. It's all about being unique, so make sure you don't get up with generic ones!
Get in touch with our wedding planners who can help you with all aspects of your wedding!