9 Beautiful Wall Decoration Designs Ideal for Your Reception
Flowers, drapes, lights, candles... glam up your reception stage wall creatively. Check out these unique wall decoration designs & try them on your reception.
You've had a grand wedding. Now it's your reception- the final event that needs to be celebrated with a bang! Whether you're planning to have a particular theme for your reception party, or you just want a simple minimalist dinner- your reception decoration must be perfectly in tune with the rest of the aspects. The stage, the floral arrangement, the lights...everything has to be unique and beautiful!
So here we are, with some gorgeous wall decoration images for you. From paper flower wall decor to candle decor- we have quite a collection! Check them out, draw some inspiration, and use the ideas to decorate your own reception stage wall!
Wall decoration with flowers & fairy lights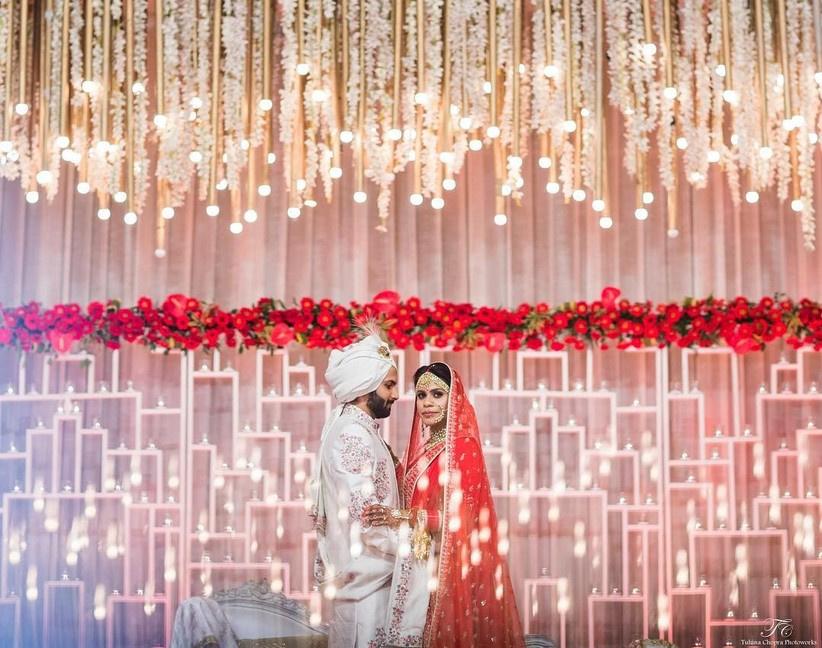 If you're having a fairy-tale theme wedding, then you just can't get enough fairy lights! Include white curtains and white and golden fairy lights in your reception wall decoration to attain that dreamy look. You could use them on your reception stage or alongside the bar or catering section. Tiny fairy lights with soft shaded curtains practically would look gorgeous anywhere around the wedding venue!
Wall decoration with boxwood mat with white flowers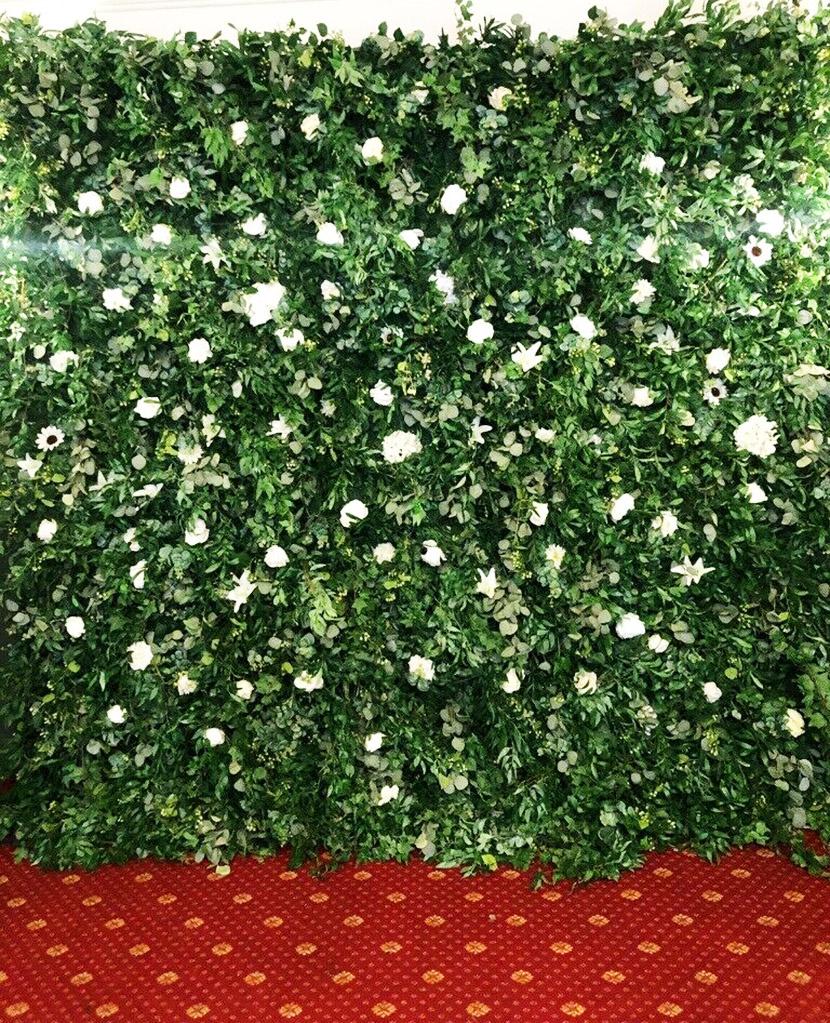 Image Courtesy: Gumtree
Perfect for a forest wedding or an eco-friendly green wedding reception, put up a green boxwood mat with contrasting white flowers and your whole venue would just brighten up! This kind of wall decoration is ideal for an outdoor reception event, especially if it's during the daytime. Accessorise your reception stage decor with wooden chairs, fern streamers and hangings to complete the thematic look.
Wall decoration with pink drapes & flowers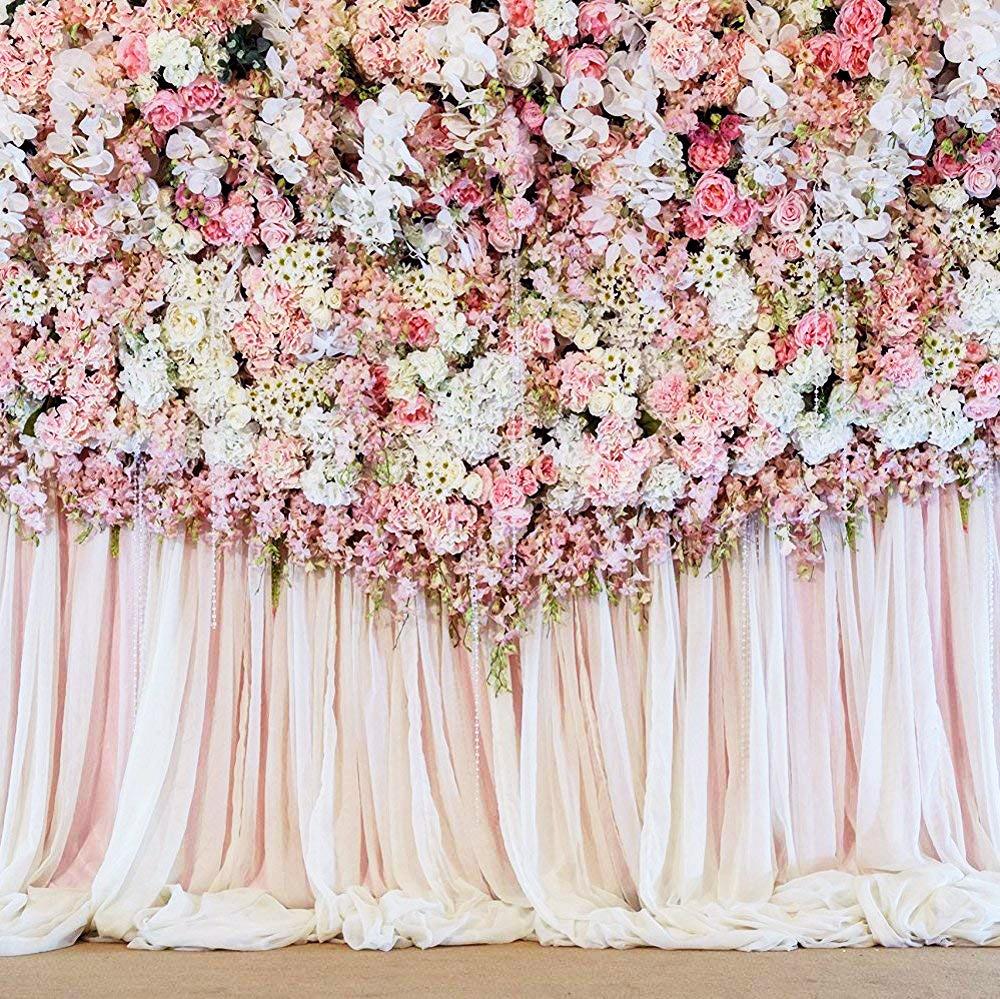 Image Courtesy: Amazon
Taking your fairytale wedding theme a step further, let's add flowers and pinks to your wall decoration! Layers of net drapes in pink aesthetically arranged to cover the whole background of your reception stage wall would make you look like the dreamy princess you always aspired to be! Add bouquets of white and blush pink roses around the wall to accessorise. You can drape your favourite baby pink saree which would perfectly go with the decoration!
Wall decoration with long rose strings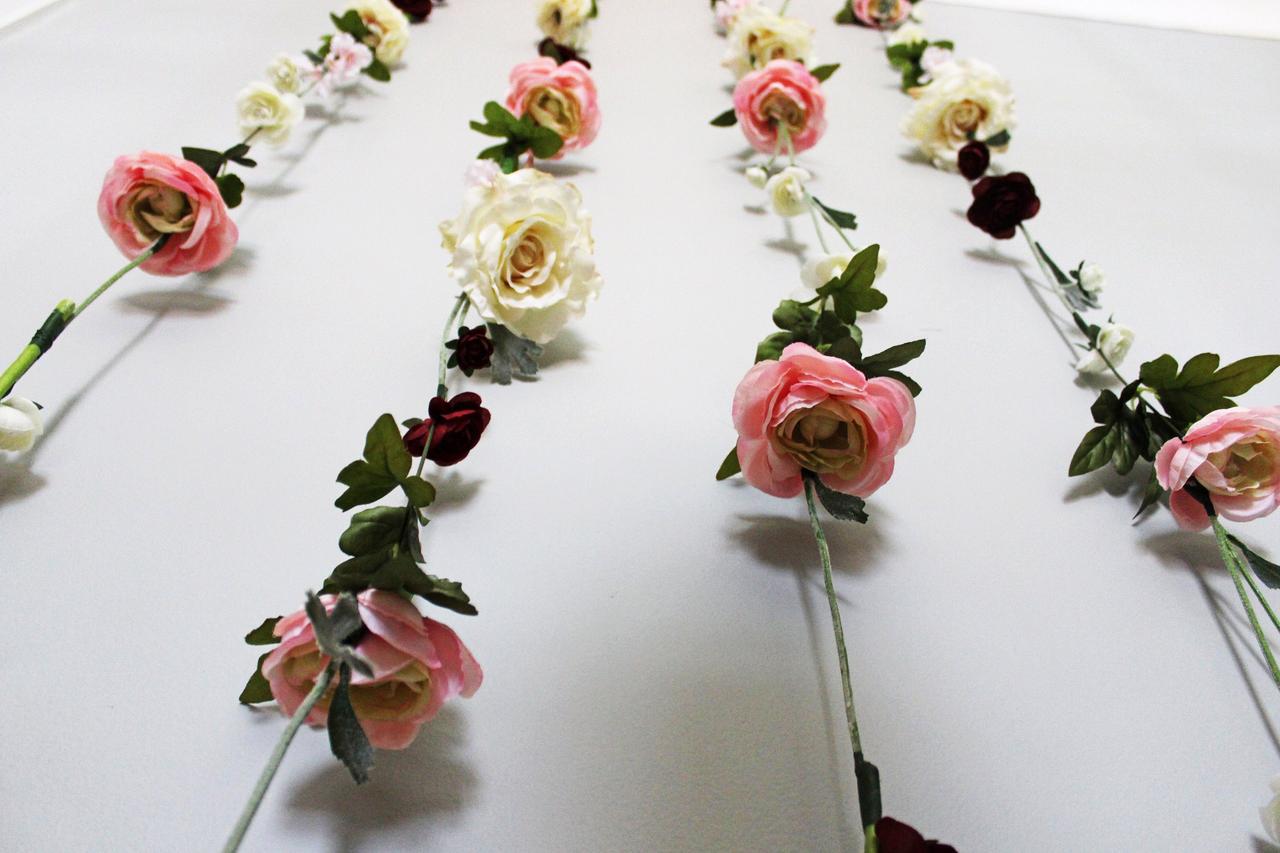 Image Courtesy: Etsy
If you'd like to go for a minimalist theme for your reception wall decoration, here's a simple yet classy idea! Decorate your wall with long strings of rose stems strewn together. Choose two to three different colours of rose and hang them up on the wall along with leaves. The colour combination of roses and leaves contrasting to the wall is what would work. This could also be one of your DIY decoration ideas you can try.
Wall decoration with paper plane flowers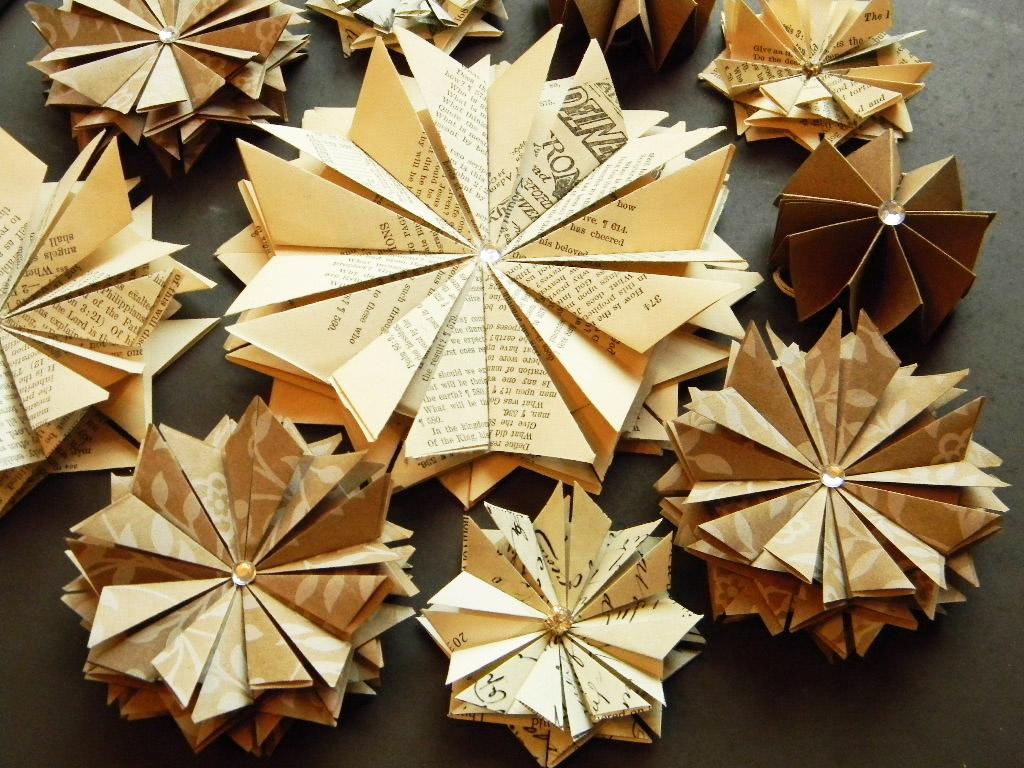 Image Courtesy: Kosova MGT
Another great wall decoration idea if you're looking for an eco-friendly decor. Using brown paper from old books or card-boards to make paper planes and sticking them together to form paper flowers- could there be any better example of recycling used for wall decor? You could use a single colour for all the flowers or multiple colours, depending on your entire theme. Make your reception decoration a unique exhibit of creativity and beauty!
Wall decoration with boxwood mat with butterflies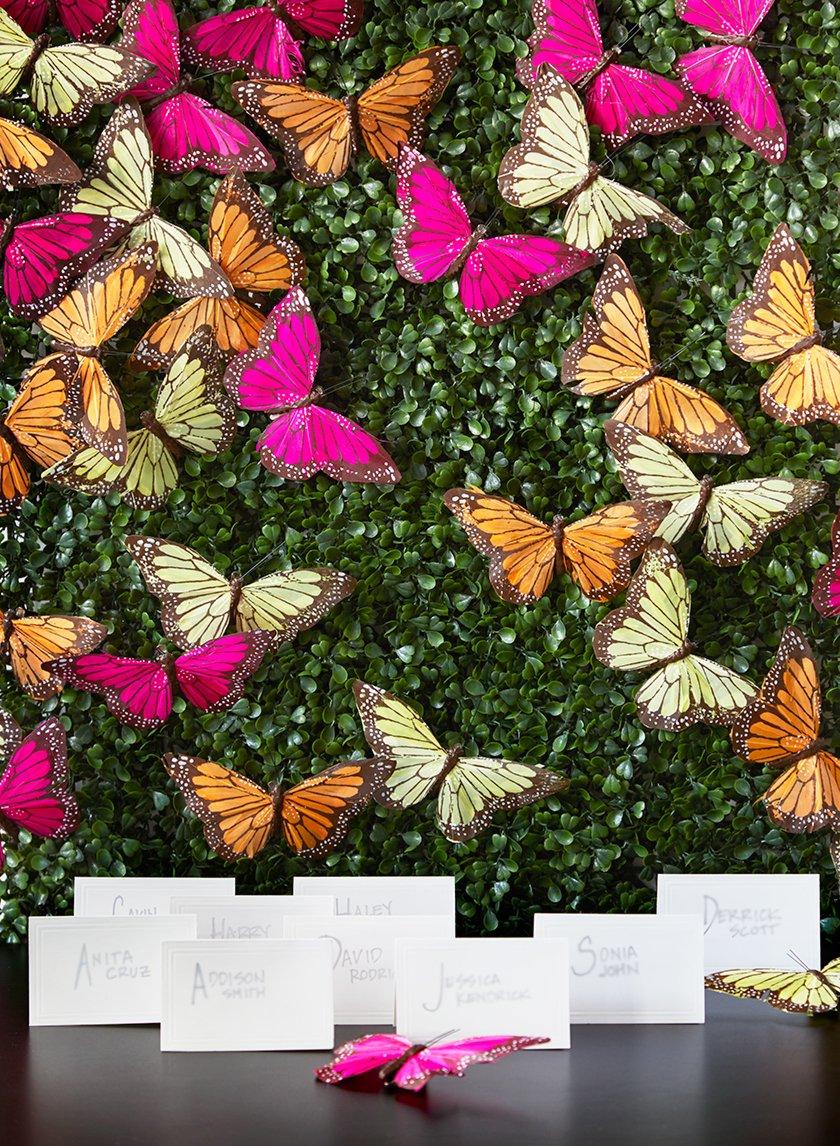 Image Courtesy: Pinterest
This particular kind of wall can be used not just for your reception, but other pre-wedding events too, like Mehndi, Cocktail party or Haldi. The background with green leaves and the vibrant colour butterflies adds fresh energy to the decor. Wear a bright colour crop top with long skirt floral tiaras and Boho earrings to match with the whole ambience!
Wall decoration with marigolds & puppets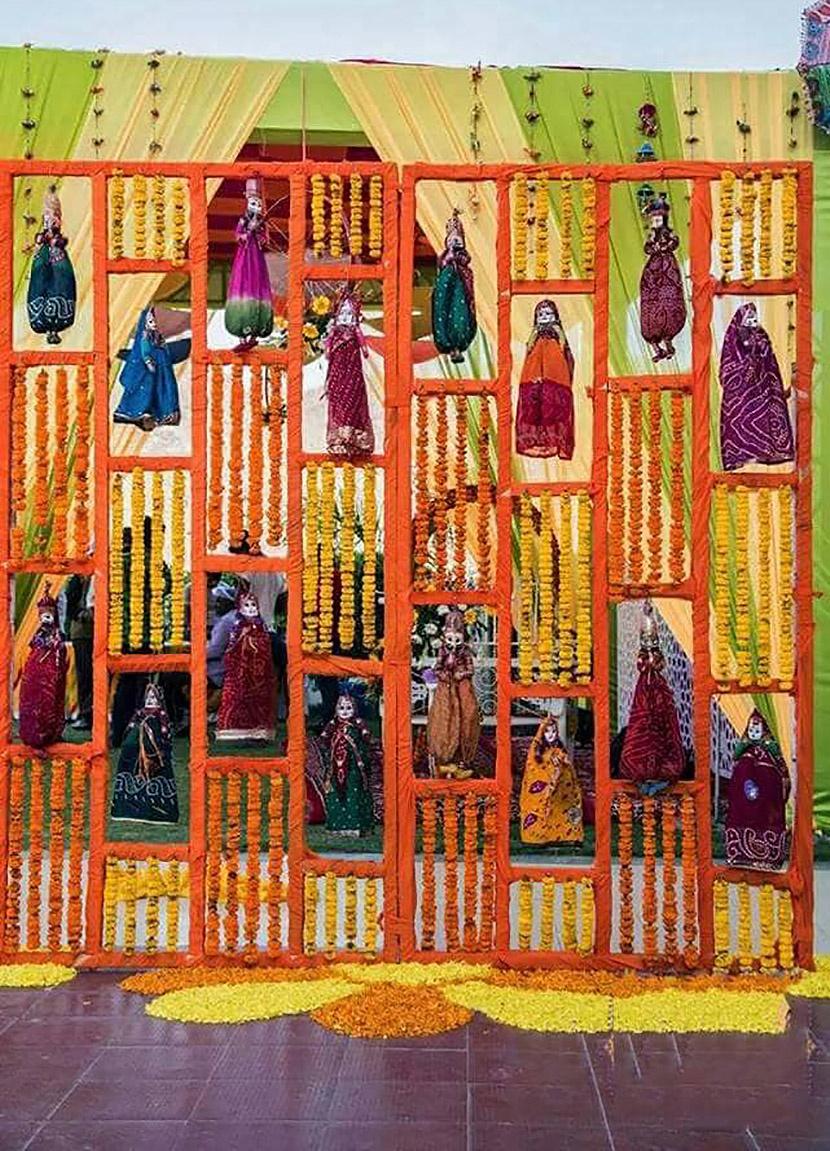 Getting married in Raja-Rani style? Then you must add some folksy touches to your wall decoration that have authentic vibes of Rajasthan. Dedicate your whole reception wall to a stand wrapped with marigold flowers and orange drapes. Hang up exclusive Rajasthani puppets with matching colour clothes in between the stand to bring out some ethnic excitement!
Wall decoration with crystals & Victorian art

Image Courtesy: GPS Decor
Give your reception wall decoration a true Victorian touch with crystals, chandeliers and artistic candles and lamps. The bright purple and turquoise colours accentuate your reception decor with its energy. Arrange floral centrepieces, floating candles and purple drapes to match with the royal elegance.
Wall decoration with red roses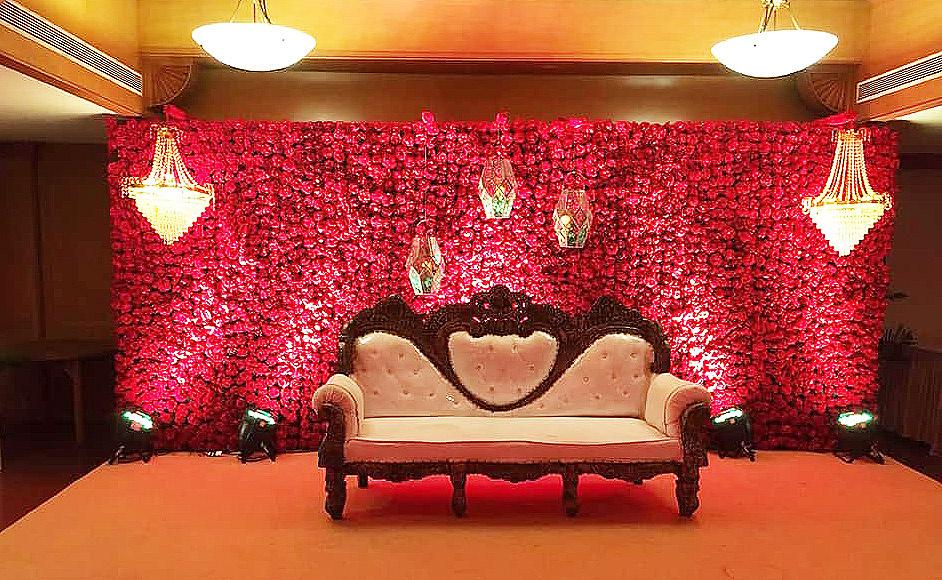 If you have a special corner for red roses in your heart, let's deck up your reception stage with that! Red roses are possibly one of the most popular and loved wall decoration designs used in Indian weddings as the red colour signifies love and marriage. Covering up the whole wall with roses would give a royal look to your stage. Arrange some fancy elegant chairs to go perfectly well with your wall.
Think creative, think out-of-the-box, even DIY while choosing the wall decoration design for your reception. Sometimes, even the simplest ideas can create the most stunning designs and become trendsetting. Discuss with your wedding decorator about the ideas what you have in your mind and ask about the possibilities. While beautifying your wedding venue, try to recycle too wherever possible! Make your grand event look beautiful in a way that also makes you feel good!
Need help with planning and decorating? Take a look at our wedding planners list and give them a call for great deals!