15 Christian Bridal Hairstyles for the Indian Bride
Check out these stunning Christian bridal hairstyles some real brides flaunted this wedding season. They are classy, edgy and chic. Have a look at them and bookmark your favourite!
Your big day is here! You are ready to put on your wedding dress, complete with your perfectly manicured hands and the colour of blush you want. Simple, yet sophisticated. Yet the most important things that worry the bride-to-be are hairstyle and makeup. Especially, with so many bridal hairstyles to choose from, it can become more difficult than it seems to be.
Christian Bridal Hairstyles
So, here is a list of few Christian bridal hairstyles that will get you ready for your wedding day.
1. The traditional bun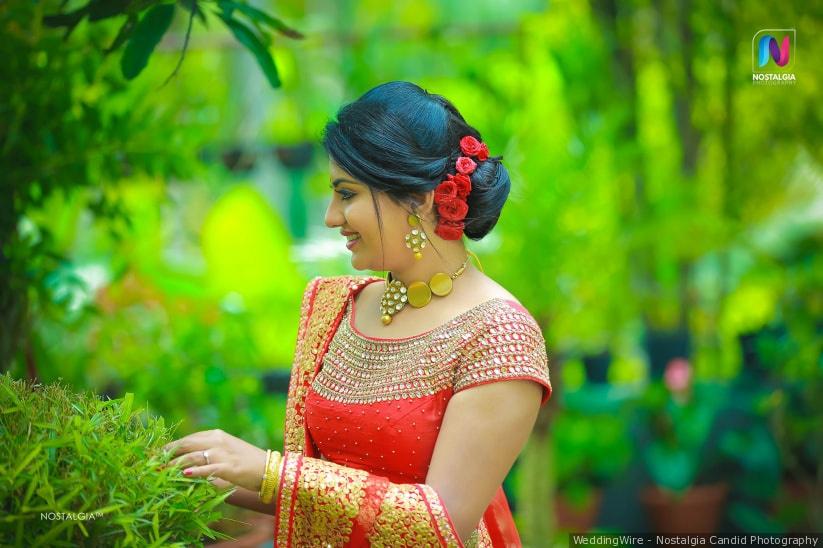 With the advent of so many gorgeous wedding hairstyles every day, nothing can beat the age-old traditional bun. With the hair tightly wounded up into a bun, with the help of hair ties and clips, it is a perfect way to dress up for your wedding day and so, a go-to option amid Christian bridal hairstyles.
2. Bouffant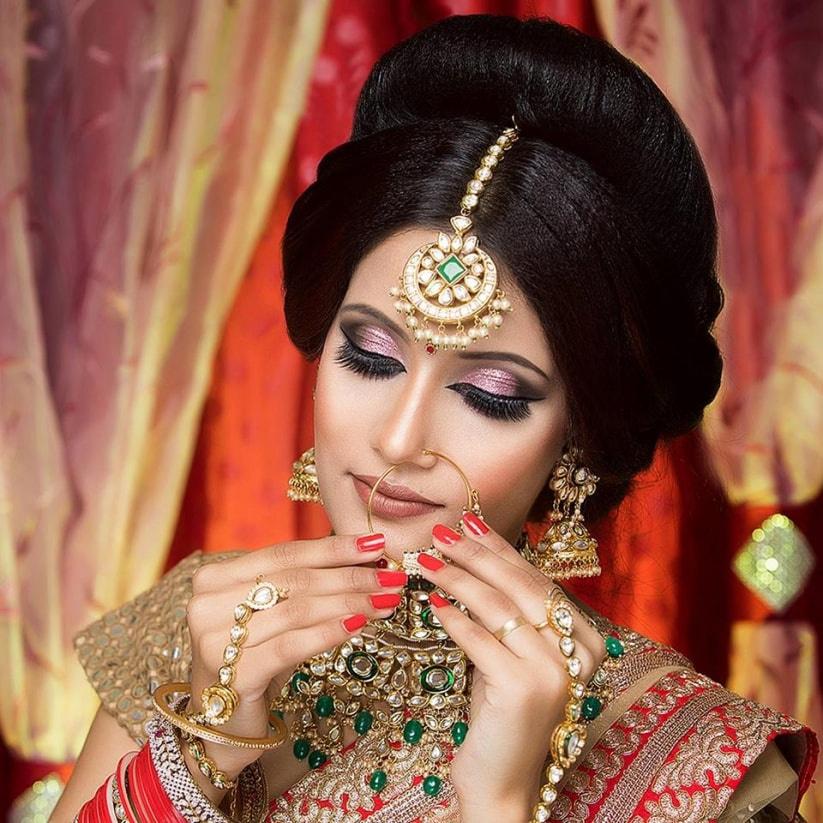 Image Courtesy: Pawan S Makeover
If you are more into 90's Christian bridal hairstyles looks, going for a bouffant back bun hairstyle is a nice choice. A much easier hairstyle, a bouffant can be regarded as a pure perfection when designed by professional hands. It helps in highlighting your beauty to a large extent.
3. Natural curls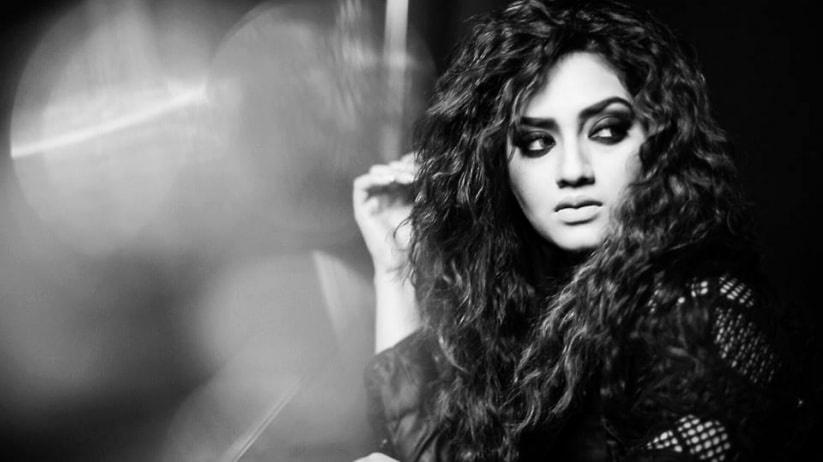 Gone are the days when it was said that fashion statements with curly hair are limited. If you have natural curls or just into Christian bridal hairstyles with veils, all you need is the perfect hair accessory, like a chain or a crown to make it more fitting than ever.
4. Ringlet bun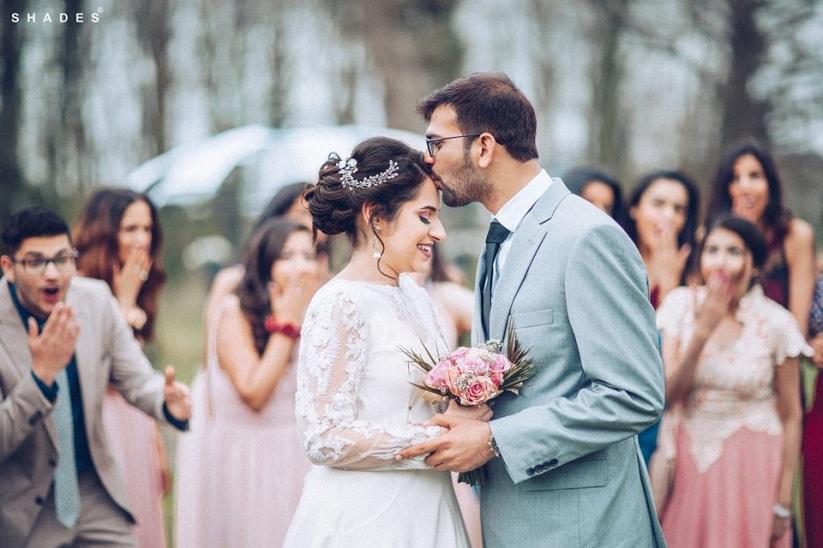 Image Courtesy: Shades Photography India
With the wedding season in full fledge; no amount of floral motif can be overrated. Thus, these elegant, leaf-themed designs on a ringlet bun spice up the bridal makeup in the right way.
You can also add to this option amid Christian bridal hairstyles by working in botanical elements as part of your church aisle decor.
5. Dutch braids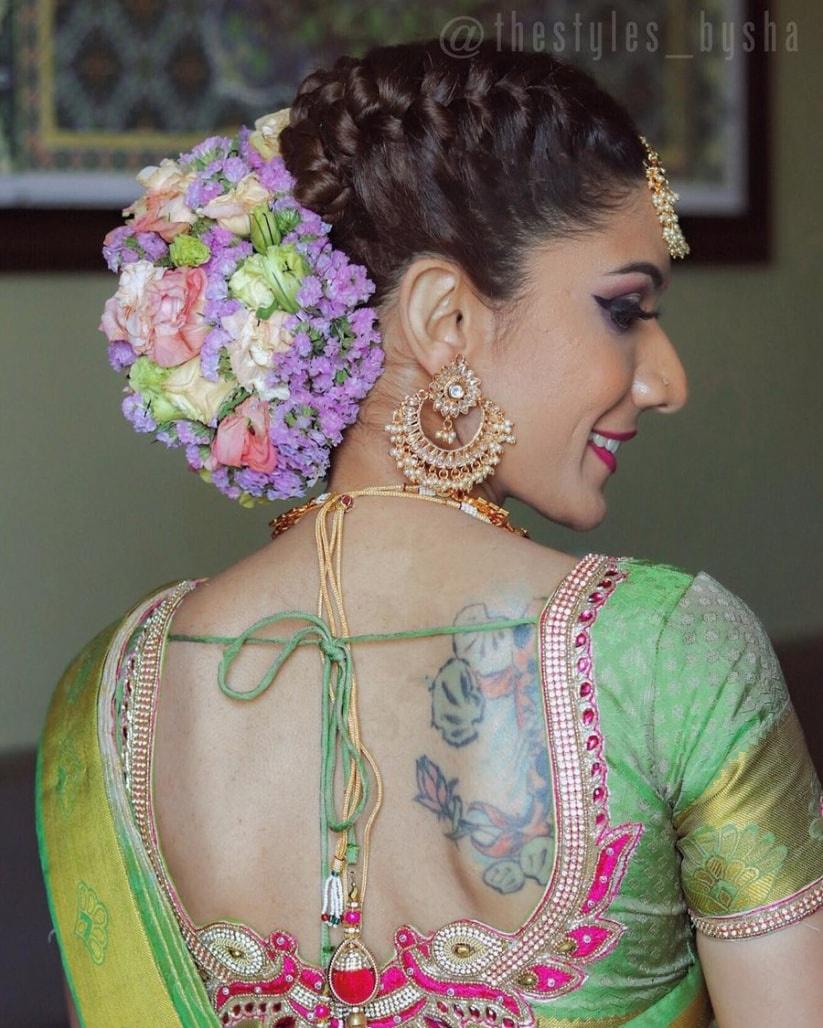 Image Courtesy: The Styles by Sha
When it comes to simple, yet sophisticated style, nothing can beat Dutch braids. Such Christian bridal hairstyles make your hair look intricate and pretty. Put your hair up in a bun, along with Dutch braids and get the perfect hairdo, even if your hair lacks in volume.
6: Curly curls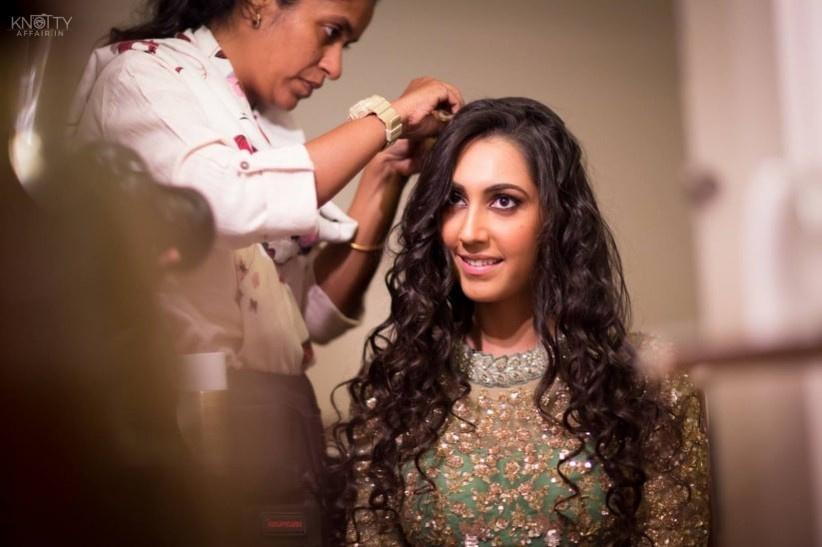 Let your curls flow in the form of beautiful tendrils down your neck. Not only does it accentuate your earrings, but no other hairstyle would suit you better than this beautiful hairdo.
7. The pinned-back look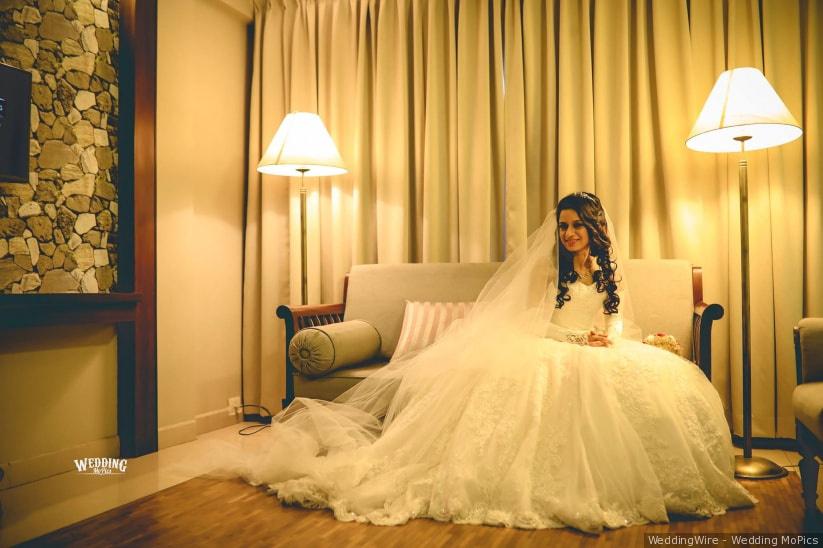 One of the simplest Christian bridal hairstyles of all, it goes both with any kind of hair – whether curly, straight or wavy. Simple, yet stunning, with your front hair loosely pinned back to accentuate your facial features, this hairdo is applicable on any occasion.
8. Simple ponytail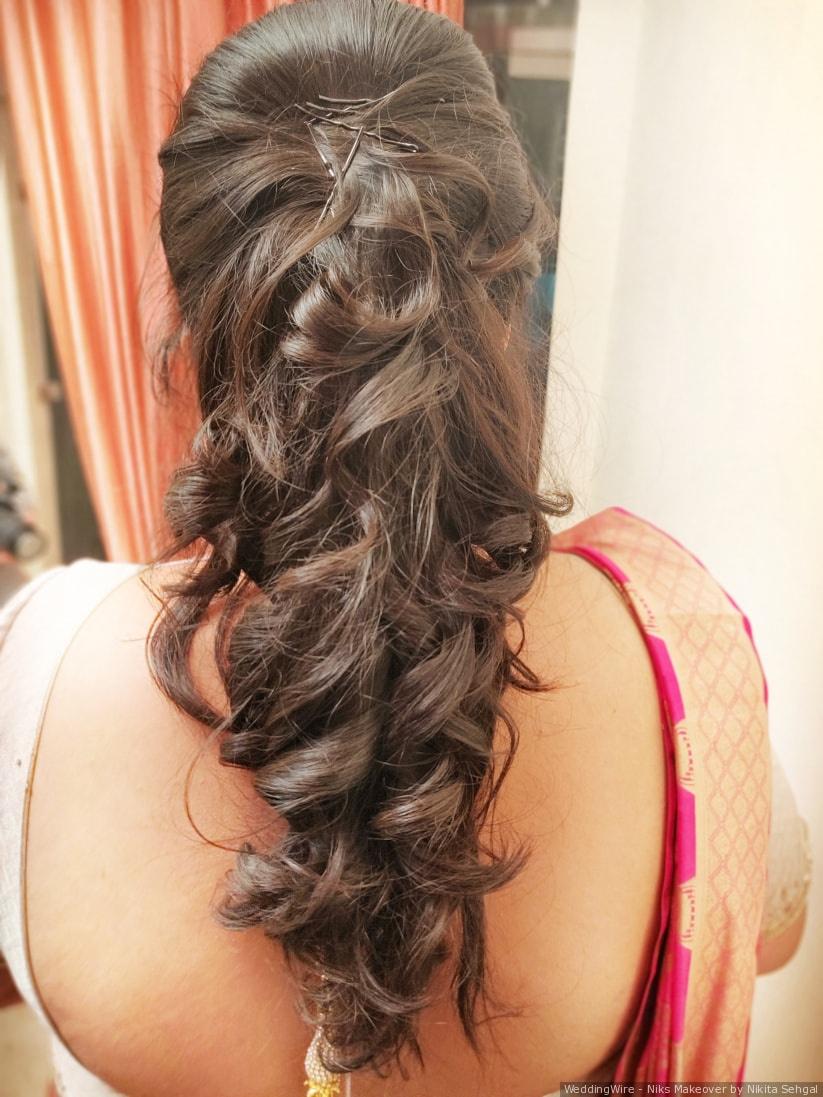 This hairstyle though looks simple, is all about showing off your radiant locks. With a little bit of nourishment of your hair a few months before the wedding, you would look chic and classy when you simply pull your hair back and tie it a perfect ponytail on your big day!
9. Crown braids

Have short hair and looking for chic Christian bridal hairstyles for your big day? Well, here is the perfect hairstyle for bride with short hair. Start by braiding your hair from the side of your head, all the way around your face and gently clip it behind your ear and get a regal hairdo that matches up with your air of sophistication!
10. Centre-parted bun: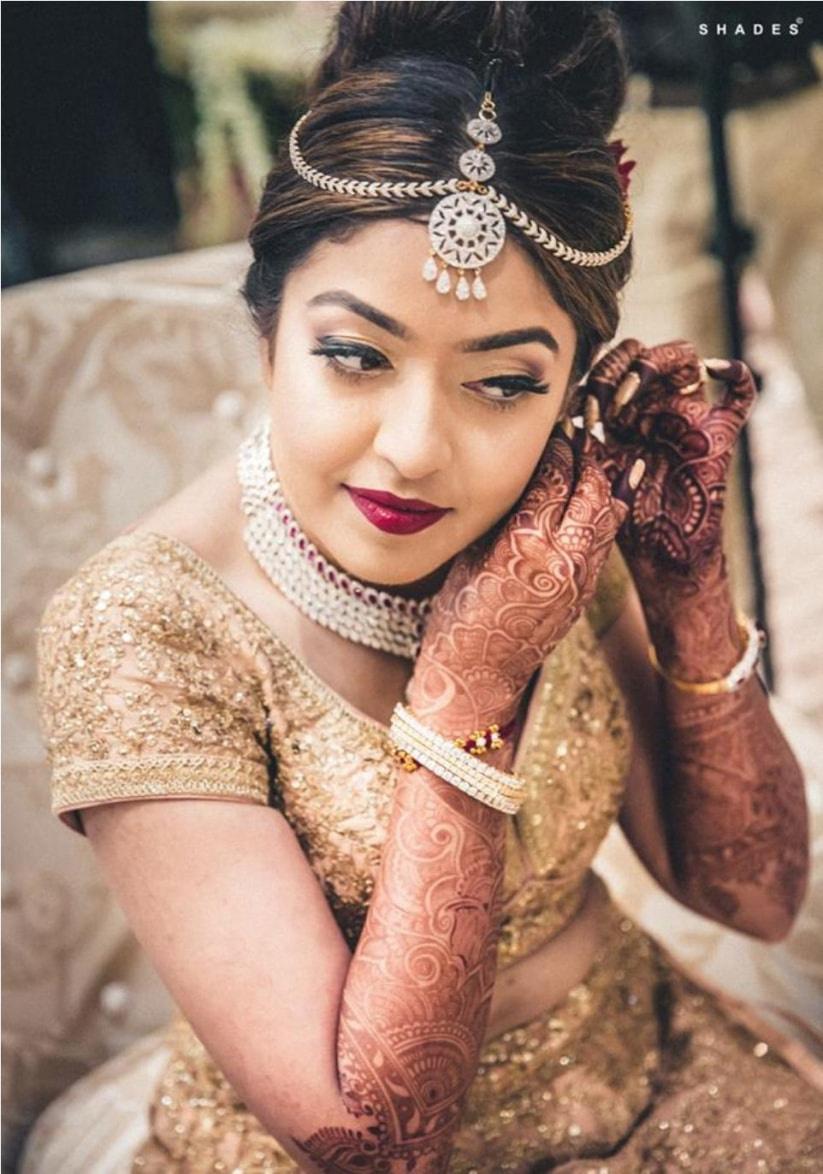 Image Courtesy: Shades Photography India
It is your big day and you are the deserving princess under the limelight. Opt for this hairdo and bask in your rightful regal image.
11. The side bang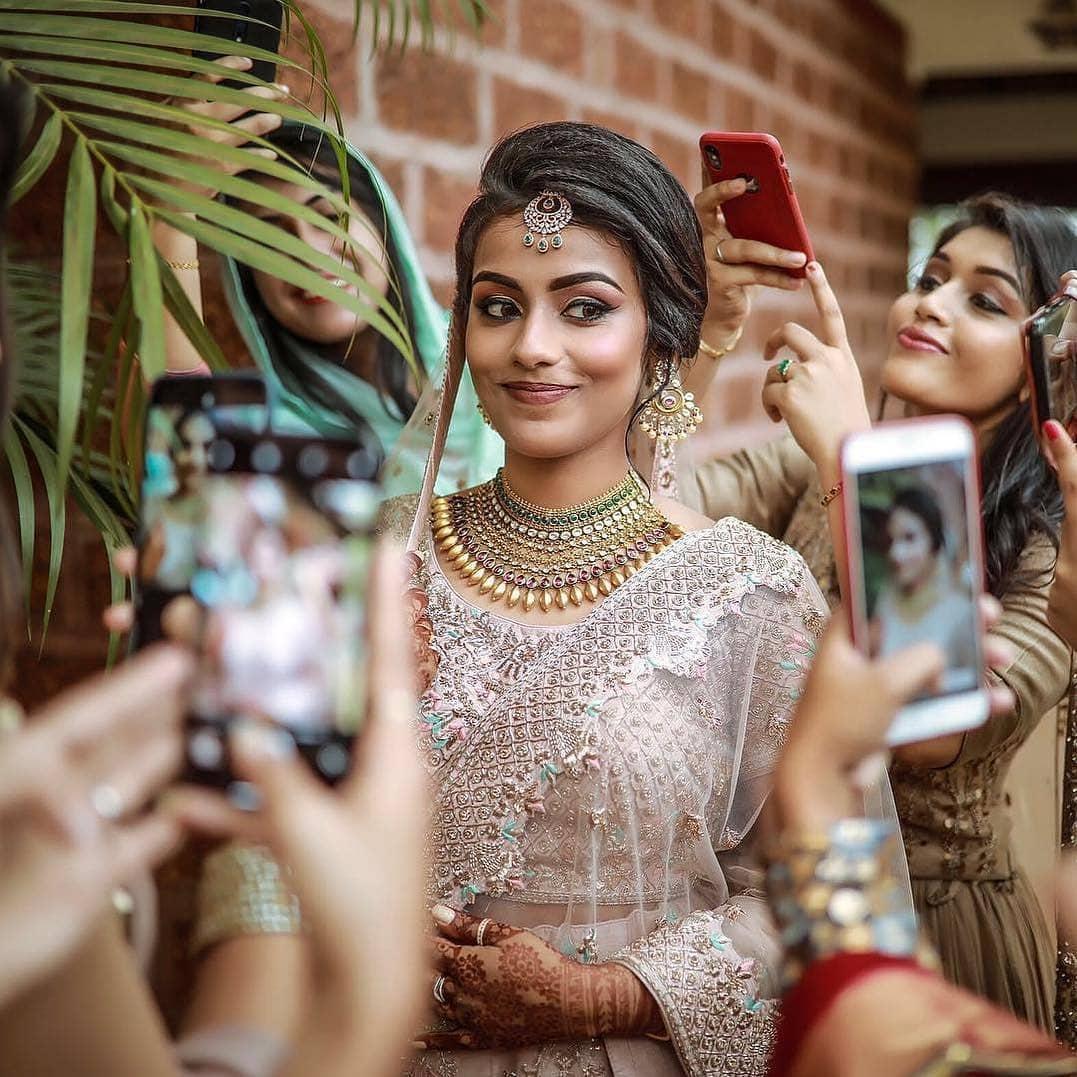 Image courtesy: Cappuccino Creatives
Accentuate your facial features by choosing to keep an ample side bang as part of your chosen style amid Christian bridal hairstyles. This neat and graceful look will help you highlight your earrings.
12. Puffy high bun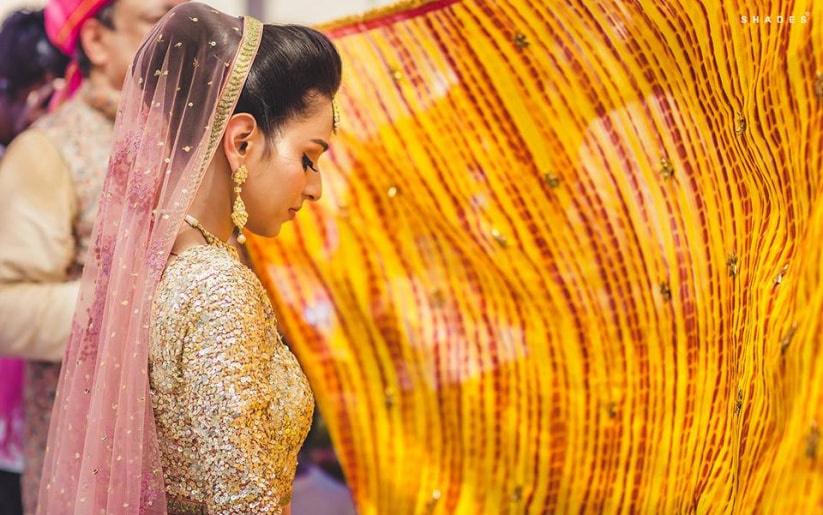 Image Courtesy: Shades Photography India
If you are more comfortable with your hair in a bun, or it is something that you prefer more than flowing hair or braids, then a puffed up hair bun is your perfect go-to style for your wedding day. Add a hair band or a tiara to add sparkle to such Christian bridal hairstyles – nothing but simplicity and elegance messing together to create the perfect wedding hairstyle.
13. Braids and ponytail combined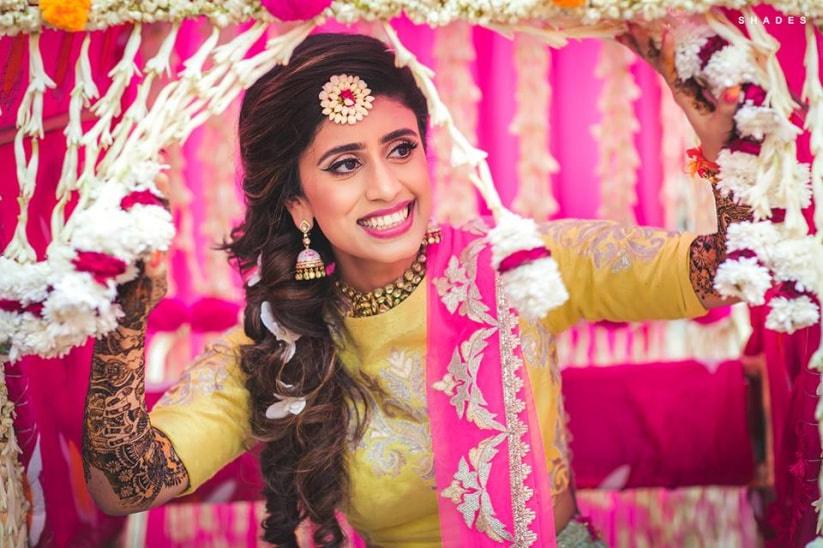 Image Courtesy: Shades Photography India
The most intrinsic hairstyle of all, this can be the perfect hairstyle for you on your big day! With a definite requirement of professional hands, it takes a little over 2 hours to achieve his impeccable hairdo in place, making you look flawless on your wedding day.
14. Get some bling on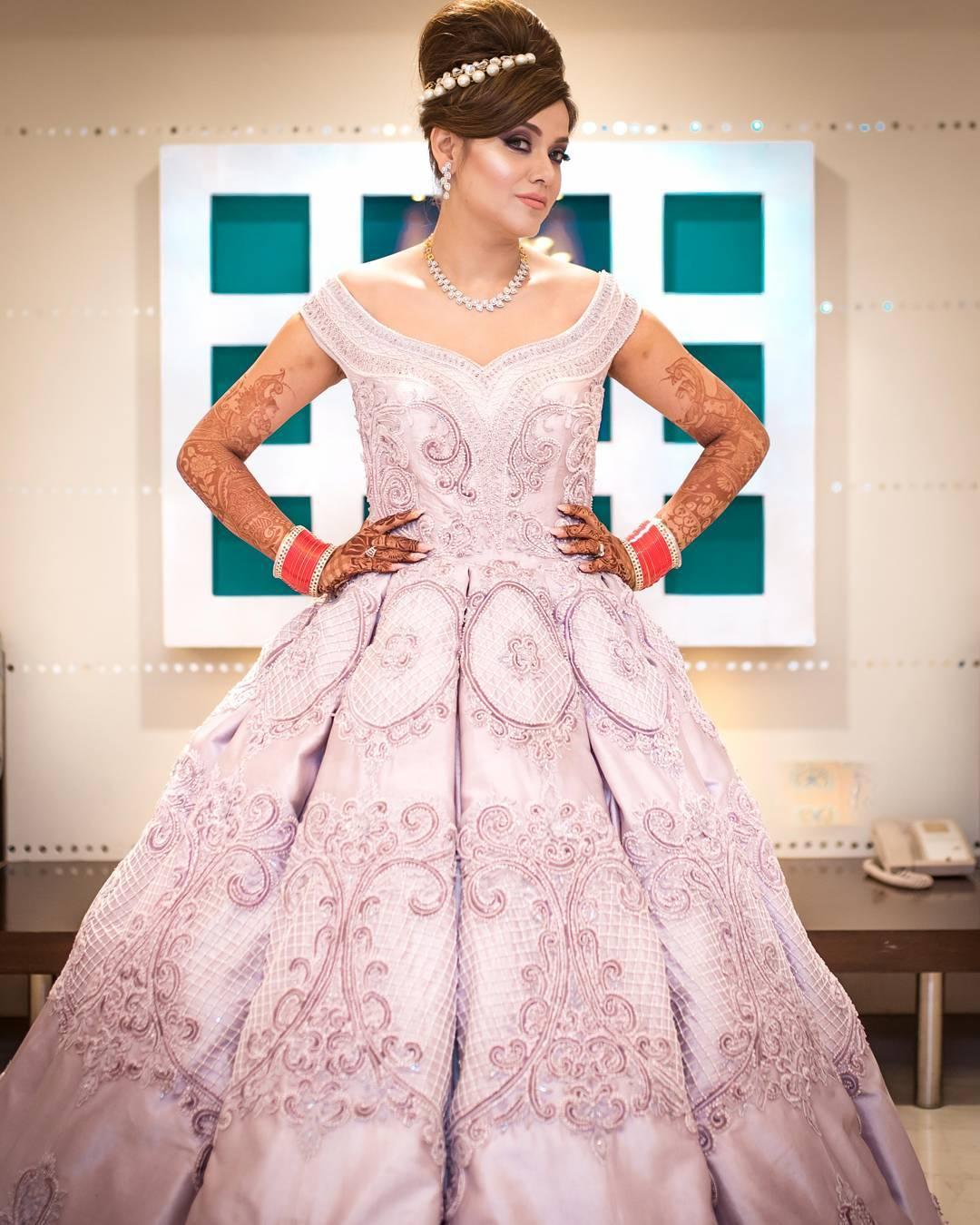 Add a bejewelled set of hair accessories to your chosen set of Christian bridal hairstyles and see the difference. The look, often coopted by brides for their reception looks (as seen above), contrasts dramatically with a veil and a sober set of Christian wedding dress ideas - be it a simple saree or an understated gown.
15. Add some volume with tied, cascading curls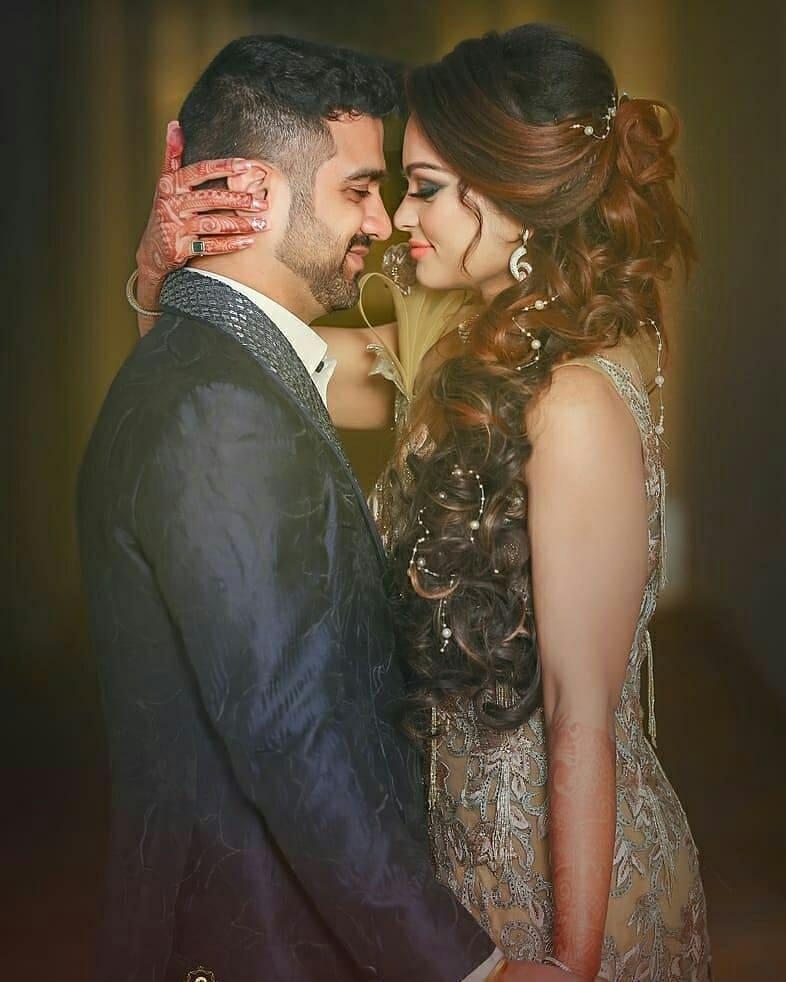 Often good Christian bridal hairstyles are all about an extra oomph on the way your tresses are sculpted than to work them into a pre-existing set of accessories - think a tiara or under a dupatta. This bride's cascading set of curls which are expertly tied at the nape of her neck are a case in point of this look.
We love the two-tone hair colours, especially the front mid-parted bangs that hold it altogether and the moderate puff at the centre of her head. Such a look can also work for non-Indian brides, especially when teamed with waterfall, chandelier earrings (the ones popularly known as Devasena earrings).
When it comes to Christian bridal hairstyles, the length, types of hair accessories and facial features are to be considered. The key is to accentuate your bridal look and carry the veil flawlessly. However, the above-mentioned hairstyle ideas are some of the few pointers that any bride can take to avail on her wedding day. With the perfect hair accessories, dress and makeup as a finishing touch, any of these hairdos will make you look chic, impeccable and gorgeous on your big day.
Which one you're gonna try on your wedding day?