Check This List of Telugu Marriage Dates 2021 for a Perfect Muhurtham
Here is a list of all the pious dates that are perfect to host a Telugu wedding in 2021, according to the Panchangam, for your reference. Read to know more.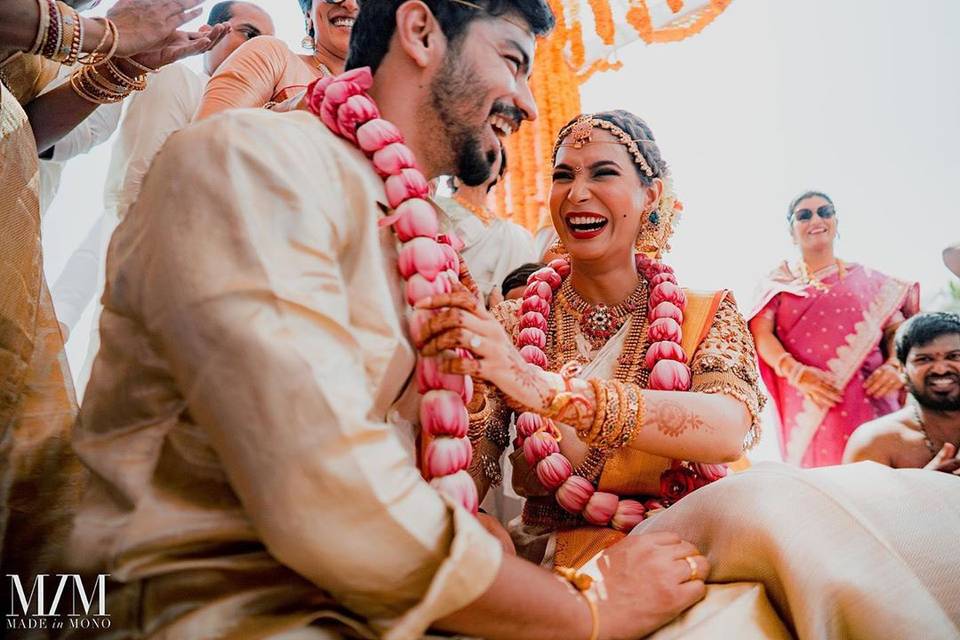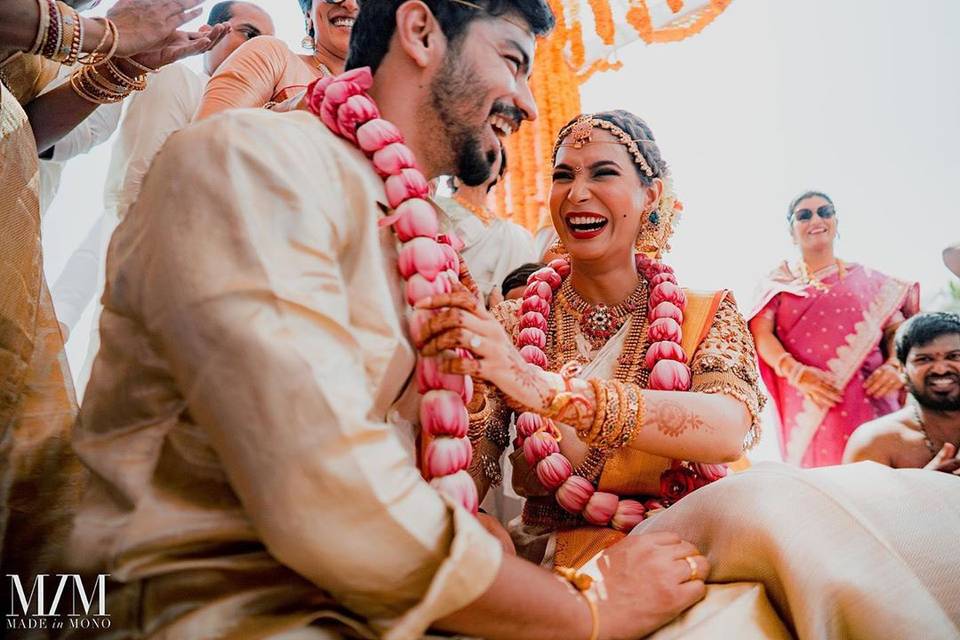 Image Courtesy: Made in Mono
2020 has been a hectic year for many in various ways. The pandemic was instrumental in delaying many celebrations or changing the course of these celebrations. However, looking at the brighter side of 2020, intimate weddings have picked up the pace and become a trend loved and opted by many. The Telugu marriage calendar 2020 has been looked up quite often to pick the ideal dates.
However many couples are on the lookout for newer wedding dates in 2021 to make sure that their wedding celebrations are unhindered by the pandemic that broke out early in 2020.
The Telugu marriage dates are very popular in Andhra Pradesh and Telangana in general, as the Panchangam calendar provides the dates that follow the Amavasyath calendar - where the month begins the day after no-moon or Amavasya.
For the couples who are still on the lookout for auspicious dates to celebrate their wedding and follow the Telugu dates of Panchangam, we have listed all the Telugu marriage dates in 2021 for you to have it easy breezy. Make sure to book your wedding venue well in advance to avoid any glitches.
Telugu Wedding Dates In January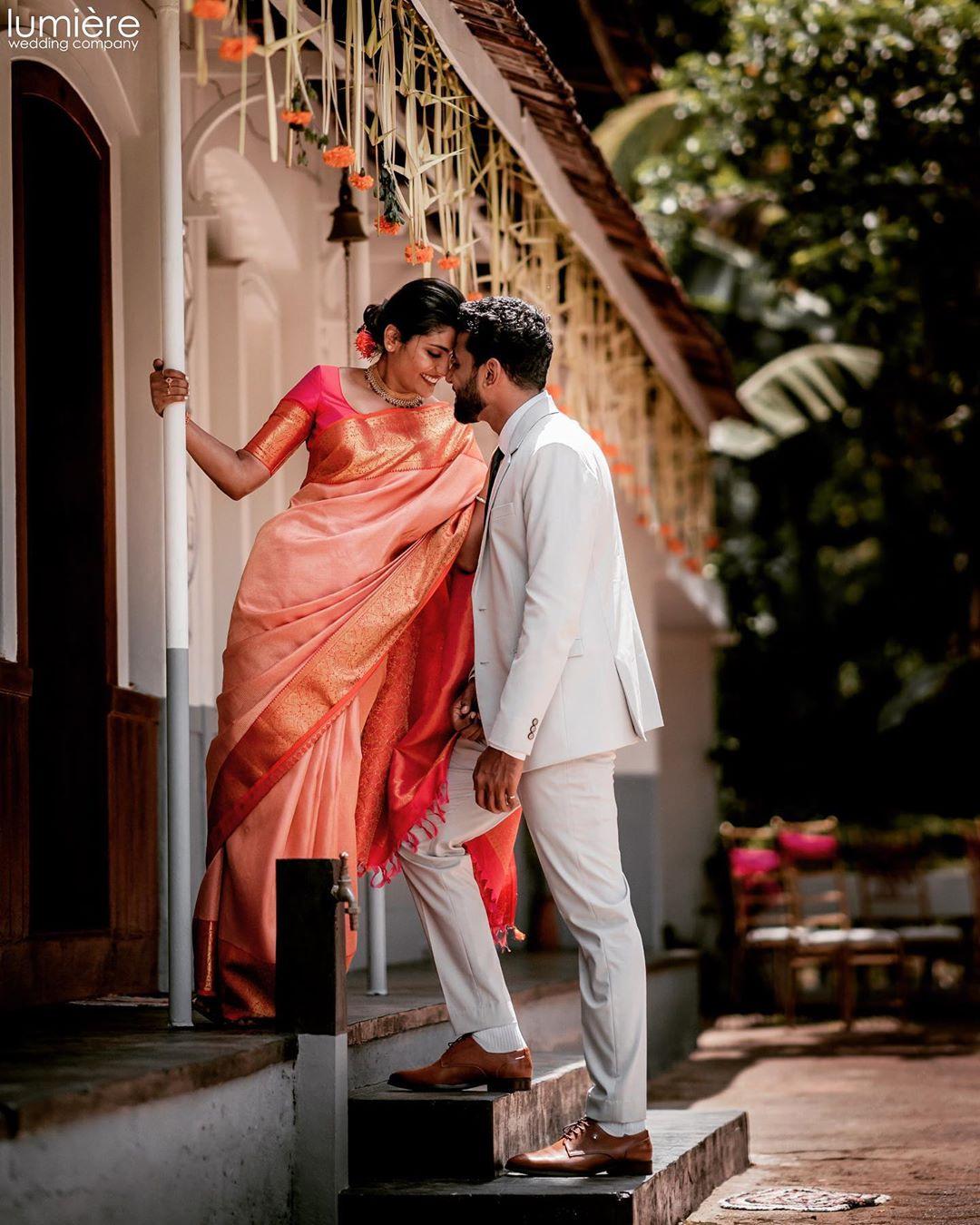 January is usually a busy month for weddings in accordance with other auspicious or regional calendars. However, according to the Telugu marriage dates 2021, only one date is available in January for a Telugu wedding. The month of January is a solar month according to the Panchangam and hence weddings are usually not celebrated during this time. However, you can opt for an early bird opportunity before all the venues and vendors become unavailable. Here is the one date that is available in January.
Telugu Wedding Dates In February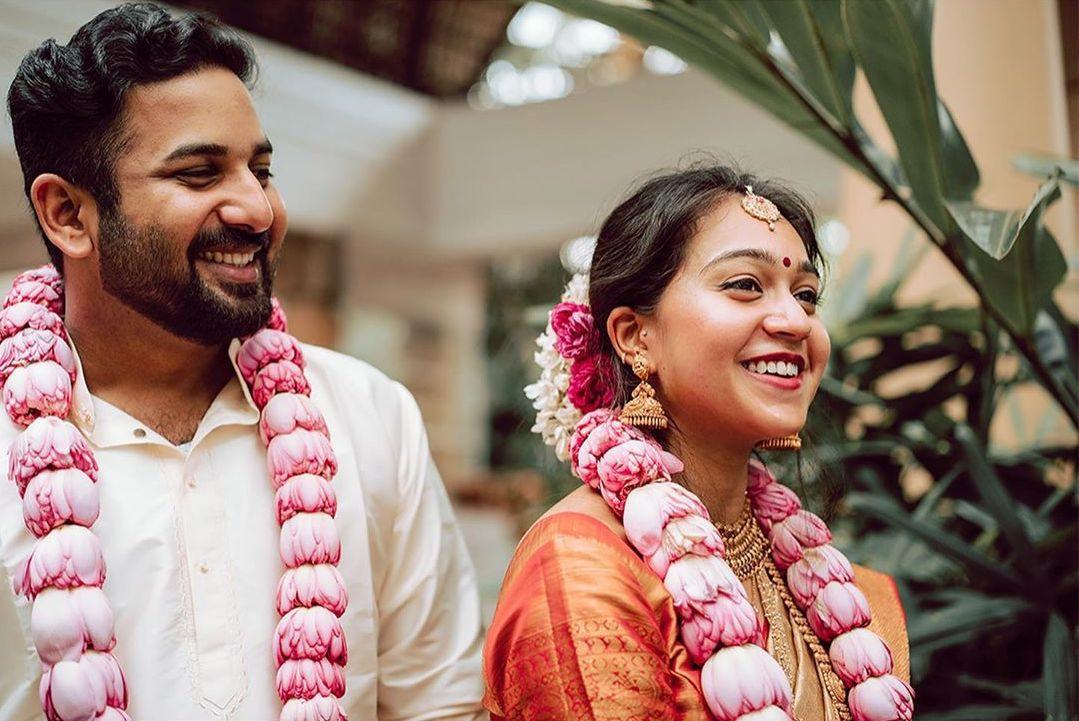 What better day would you find in February to tie the knot than Valentine's day! You can plan your wedding and pre-weddings in such a way that you can walk down the aisle to make the 2021 Valentine's day legendary. The weather will be perfect for a winter wedding and with so much love in the air, you better start planning ASAP because February 2021 is not far away. Here are the Muhurtham dates available in February 2021.
14th February – Sunday
15th February – Monday
16th February – Tuesday
Weddings Dates In The Month Of April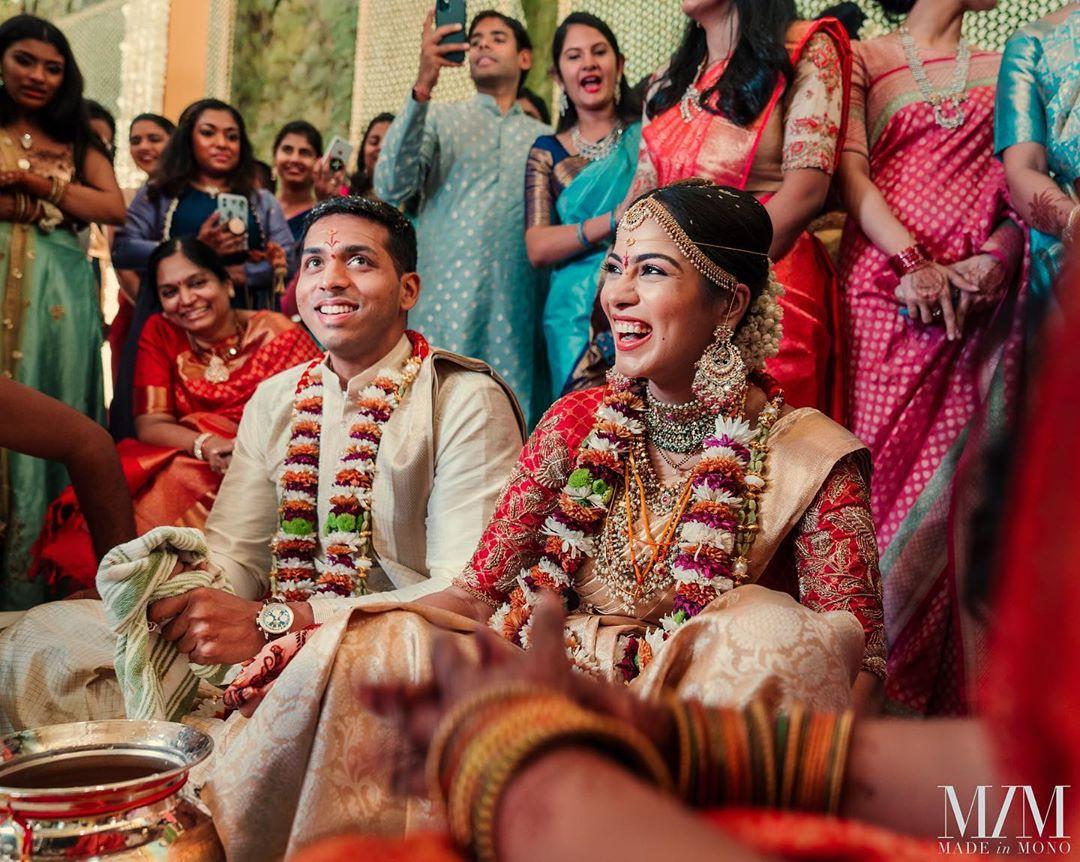 Image Courtesy: Made in Mono
For the couples who are planning a summer wedding, you'll have to admit Indian summers can be a mood-killer at times. However, with the onset of summers and the wind still not very warm, April can be the perfect time to host your summer wedding at an open-air venue. To enhance the fun of the summer wedding you can even plan a gorgeous day wedding with the sun still subtle for you to flaunt your beautiful floral lehengas. You can also check out the consecutive dates available and listed below.
17th April – Saturday
22nd April – Thursday
24th April – Saturday
25th April – Sunday
26th April – Monday
28th April – Wednesday
29th April – Thursday
30th April – Friday
The Muhurthams In May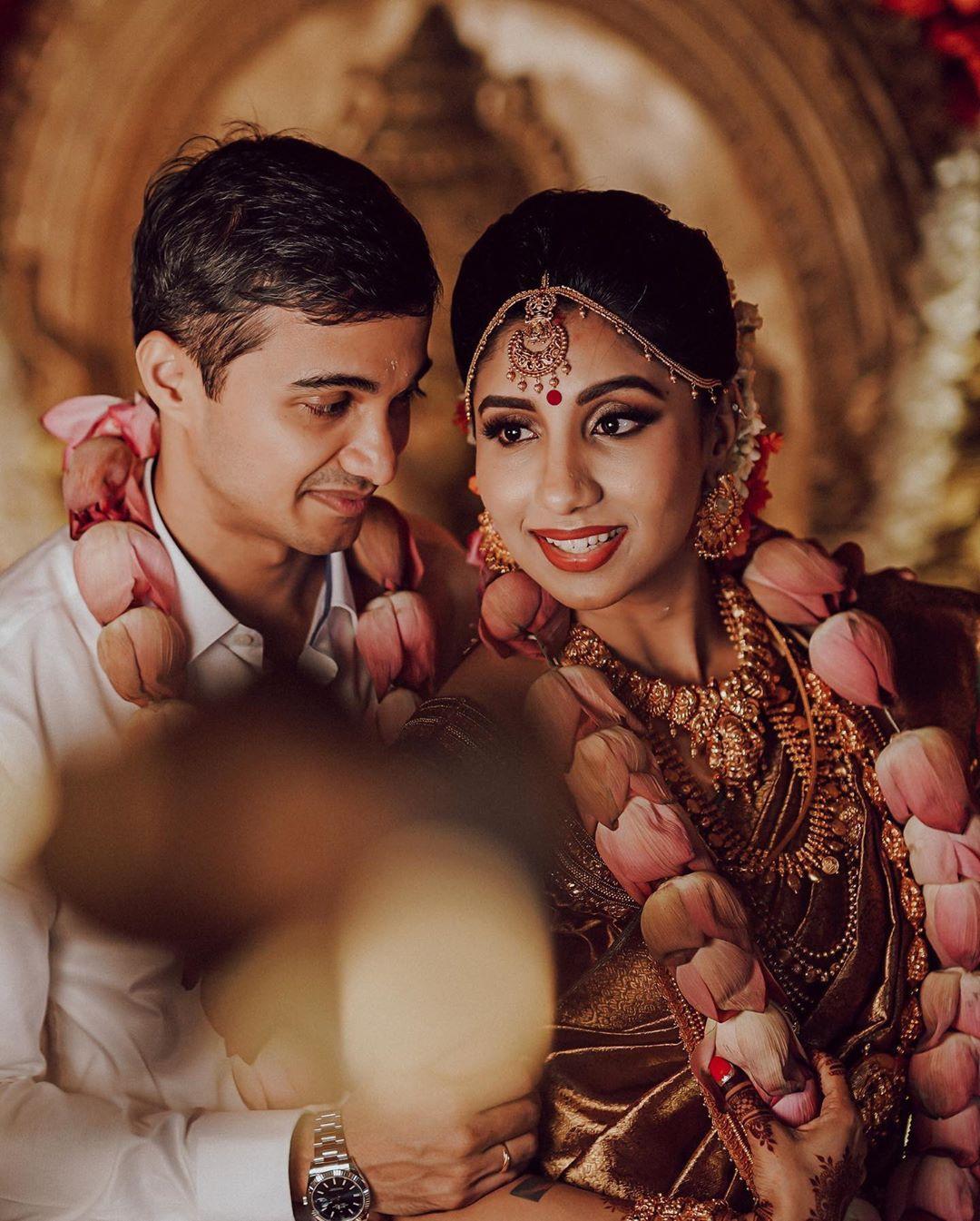 The month of May is an absolute blessing in the Telugu marriage dates 2021. How convenient is it to host a weekend wedding with nobody having to cancel their presence last minute because of office or their kids' schools the next day? Absolute bliss! With every date rolled out in the weekends, May is THE month to host your wedding. You could do a destination wedding or carry on with the celebrations and after-party all weekend long without any second thoughts. Here are the perfect dates for a peak summer wedding.
1st May – Saturday
2nd May – Sunday
7th May – Friday
8th May – Saturday
9th May – Sunday
13th May – Thursday
14th May – Friday
21st May – Friday
22nd May – Saturday
23rd May – Sunday
24th May – Monday
26th May – Wednesday
28th May – Friday
29th May – Saturday
30th May – Sunday
Telugu Wedding Dates In June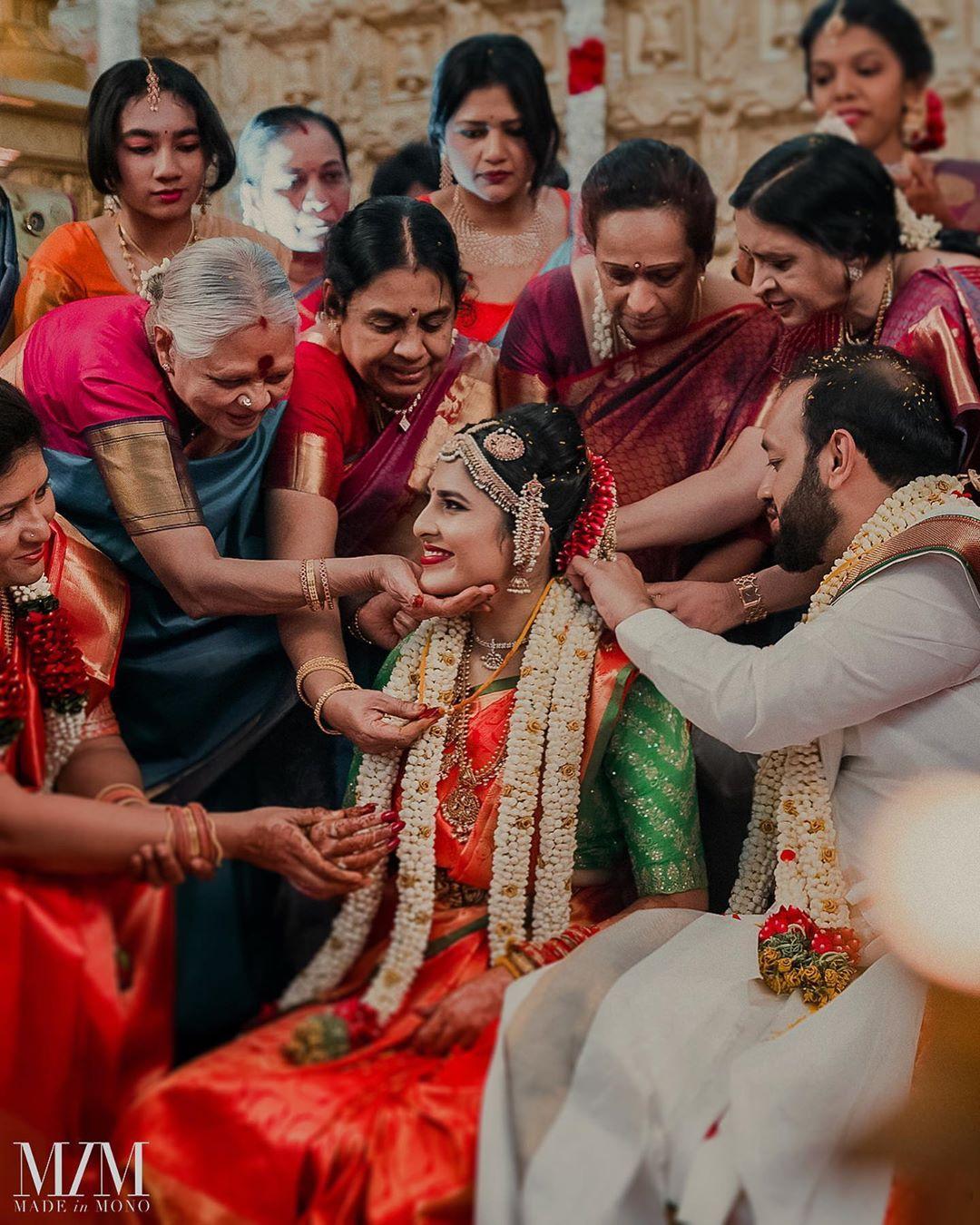 Image Courtesy: Made in Mono
The craze of a bright summer wedding where you get to flaunt your organza sarees and lightweight lehengas is a hit among Indians. To meet this craze, June is another Indian summer month perfect for weddings according to the Telugu wedding calendar 2021. If May seemed too much to handle, June definitely will have your ideal dates laid out nicely. Take a look at the auspicious Telugu marriage dates 2021 in June.
3rd June – Thursday
4th June – Friday
5th June – Saturday
16th June – Wednesday
19th June – Saturday
20th June – Sunday
22nd June – Tuesday
23rd June – Wednesday
24th June – Thursday
Telugu Marriage Dates In July 2021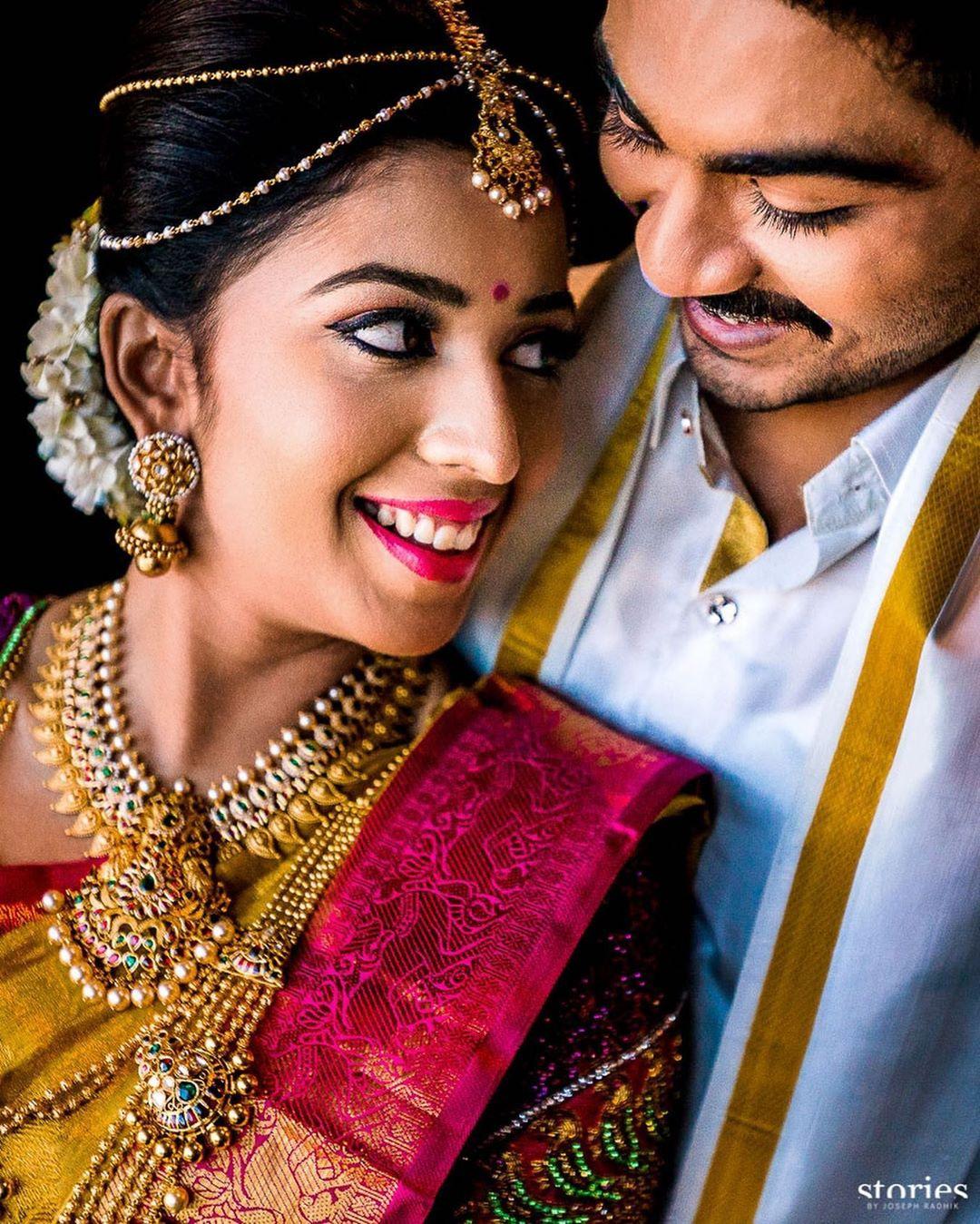 Image Courtesy: Stories by Joseph Radhik
Millennials love monsoon weddings. The monsoon pre-wedding shoots or the wedding shoots taken out into the wild to capture the best of the romance, while the raindrops make for breathtaking weather, July is the ideal time to tie the knot. Get your hands on a transparent tent decor to enjoy an enchanting wedding ceremony. Make sure you pick your monsoon wedding outfits wisely to avoid any wardrobe malfunction. The dates available in July are listed here.
1st July – Thursday
2nd July – Friday
7th July – Wednesday
13th July – Tuesday
15th July – Thursday
Telugu Wedding Dates In November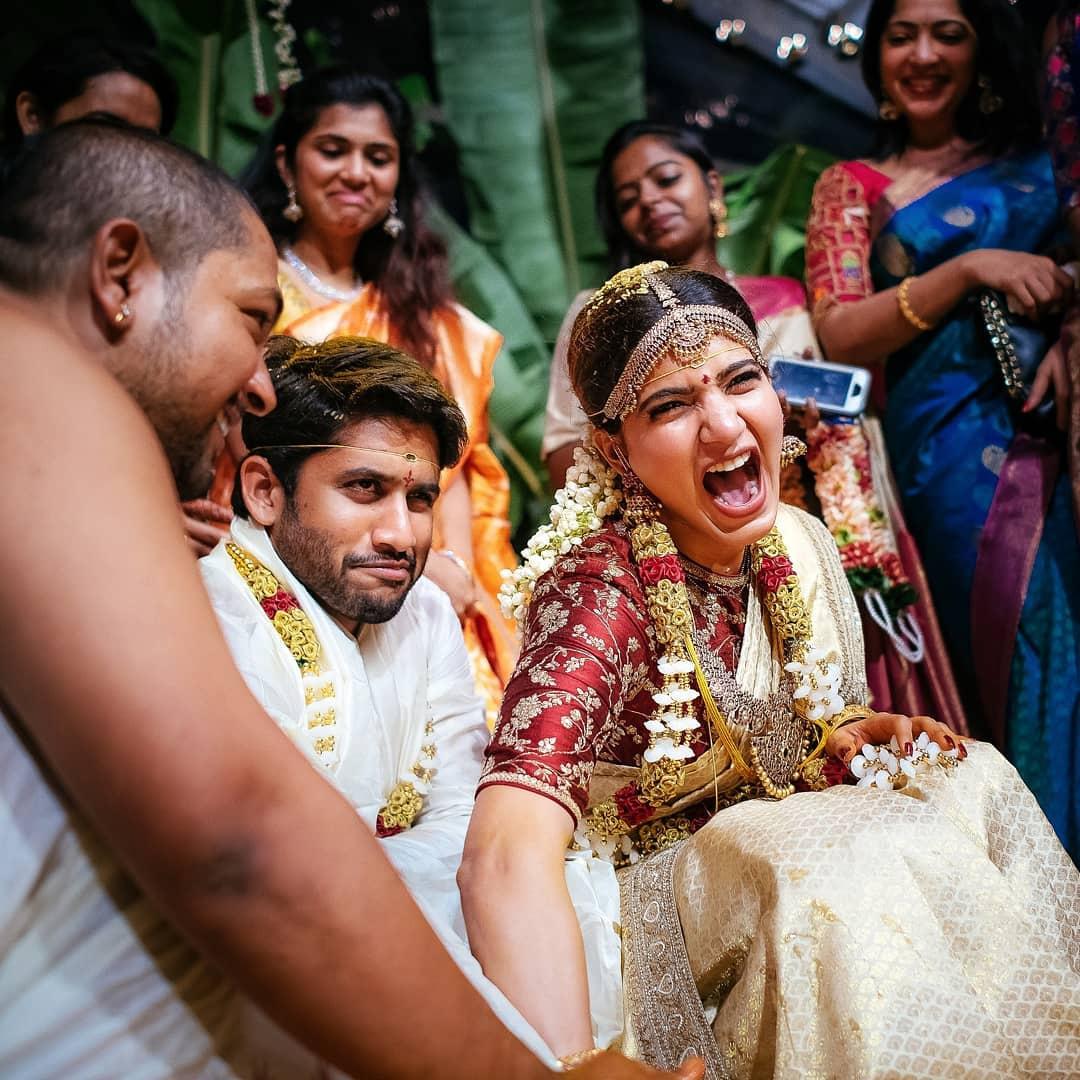 Image Courtesy: Stories by Joseph Radhik
With the onset of mild winters throughout the country and a perfect time to flaunt some fancy blouse designs or full-sleeve saree blouses, the sombre wind of November is perfect for a cosy outdoor wedding. Use all the gorgeous flowers available in the winters to deck up your wedding venue an plan for a mesmerising wedding ceremony. This is also a great time to plan a destination wedding flawlessly. Here are the dates in November according to the Telugu Muhurtham 2021.
15th November – Monday
16th November – Tuesday
20th November – Saturday
21st November – Sunday
28th November – Sunday
29th November – Monday
30th November – Tuesday
Best Telugu Wedding Dates In December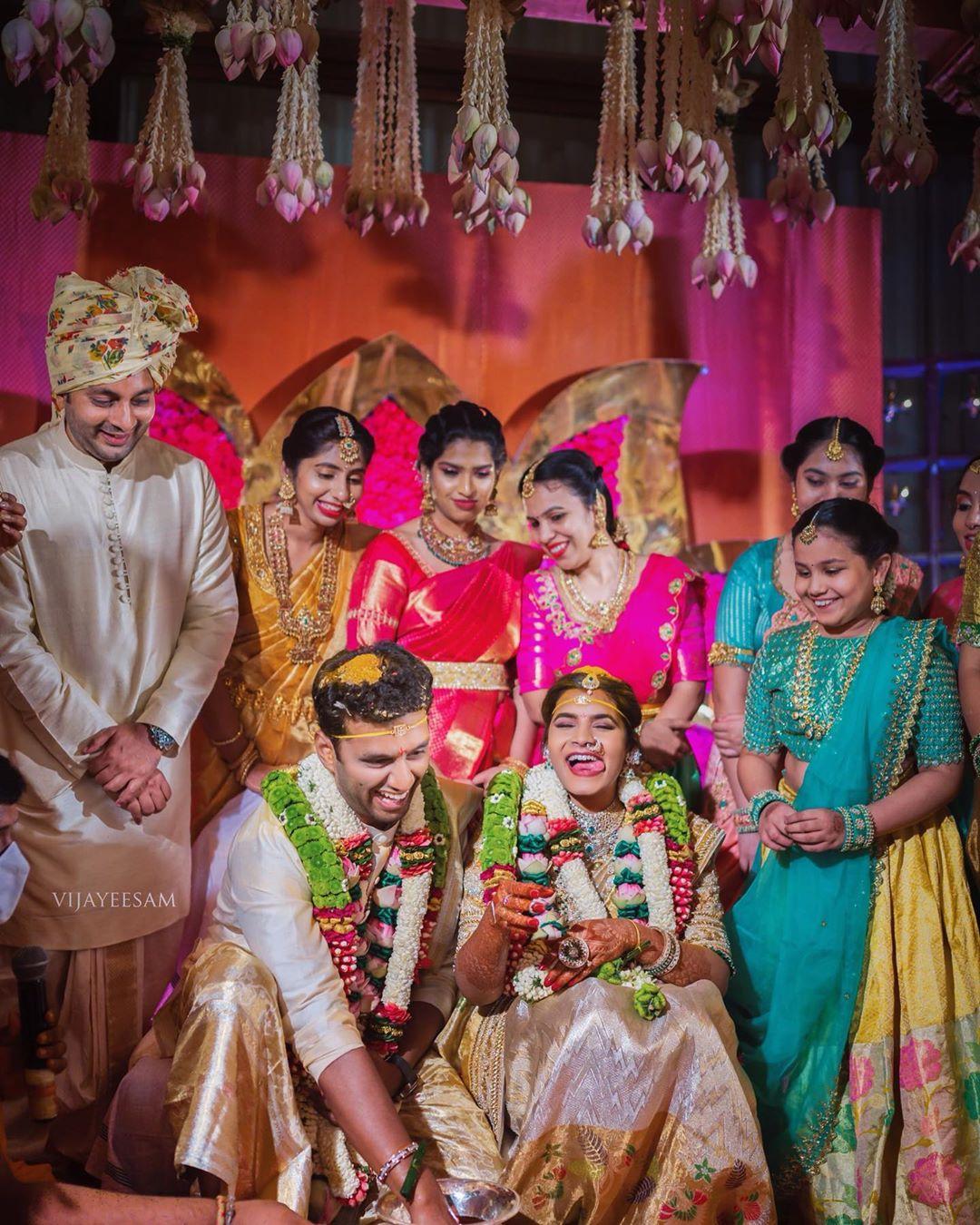 Image Courtesy: Vijay Eesam & Co.
Bring out your best silk sarees, Kanjeevaram sarees, the Pattu silk drapes and your velvet lehengas to style it perfectly for a December wedding. The decor gets cosy and the sun is just perfect to start your forever. Especially with the holiday season ahead, the availability of your guests will increase ten-fold. Here are the perfect December dates for hosting a Telugu wedding.
1st December – Wednesday
2nd December – Thursday
6th December – Monday
7th December – Tuesday
11th December – Saturday
13th December – Monday
March, August September & October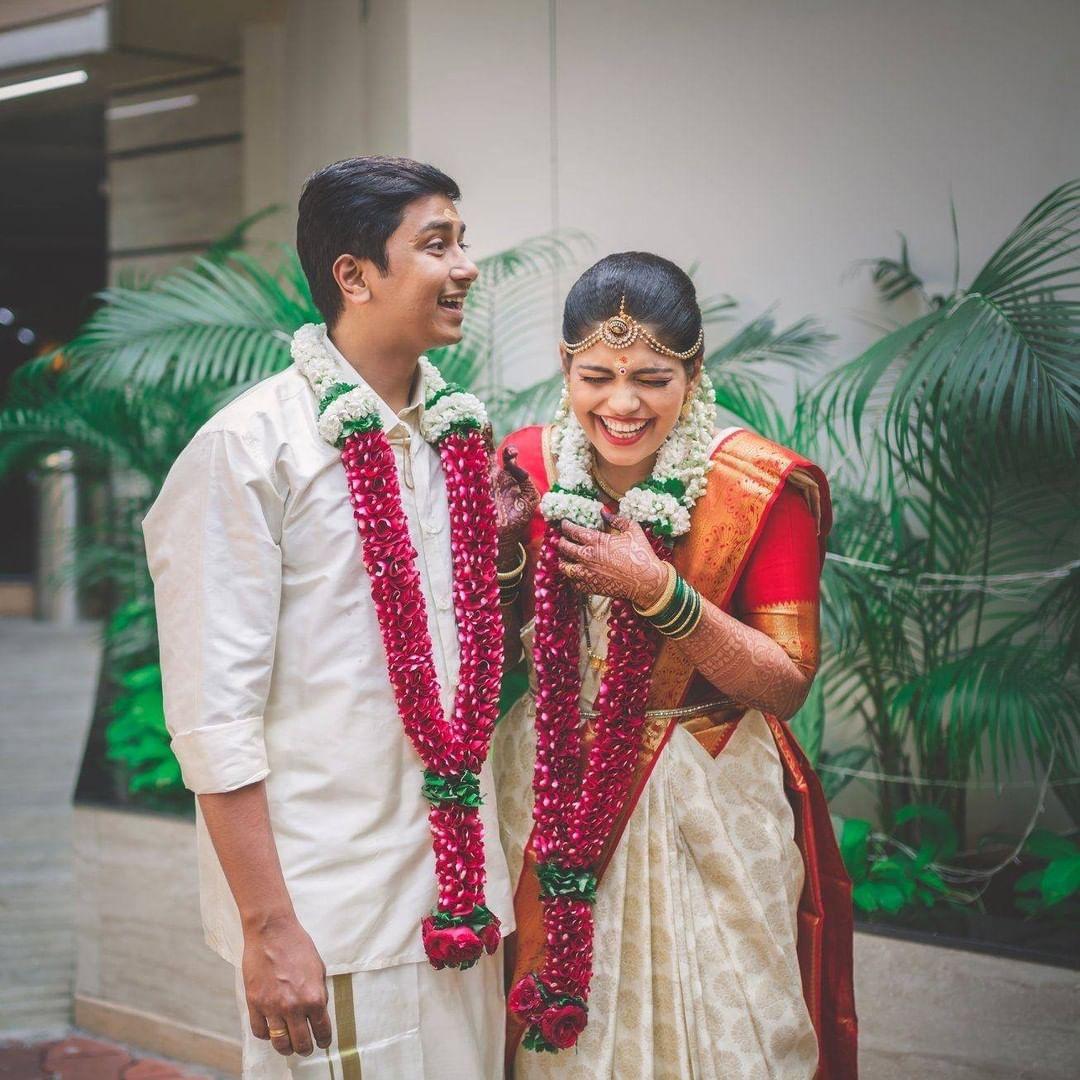 The Telugu marriage dates in 2021 have given you these months to rest and plan your dream day perfectly. With the following months being heavily loaded with auspicious dates, you could actually take time out to finish the final touchups and make sure your dream wedding turns into a reality for all to behold. You can, however, plan for some budget-friendly weddings during these times if you are not a fan of splurging into a big fat D-day.
These are the generic auspicious dates as shown on the Muhurtham calendar according to the Panchangam. However, Telugu weddings are heavily dependent on matching horoscopes to determine the perfect wedding date that fits the couple best. This is why we would suggest you shortlist a few dates and check with a priest or an astrologer to make it all the more perfect.
If you have finally figured out your wedding date, get in touch with WeddingWire India or download the app from PlayStore and App Store to let the professionals guide you in planning the picture-perfect wedding of your dreams.