Read This Couple's Perfect 'Pyaar Dosti Hai' Story
Deepak & Trisha's love story reminds us that you can find love just around the corner. You have to be patient and lucky enough to find it so close to you. Read on to know more.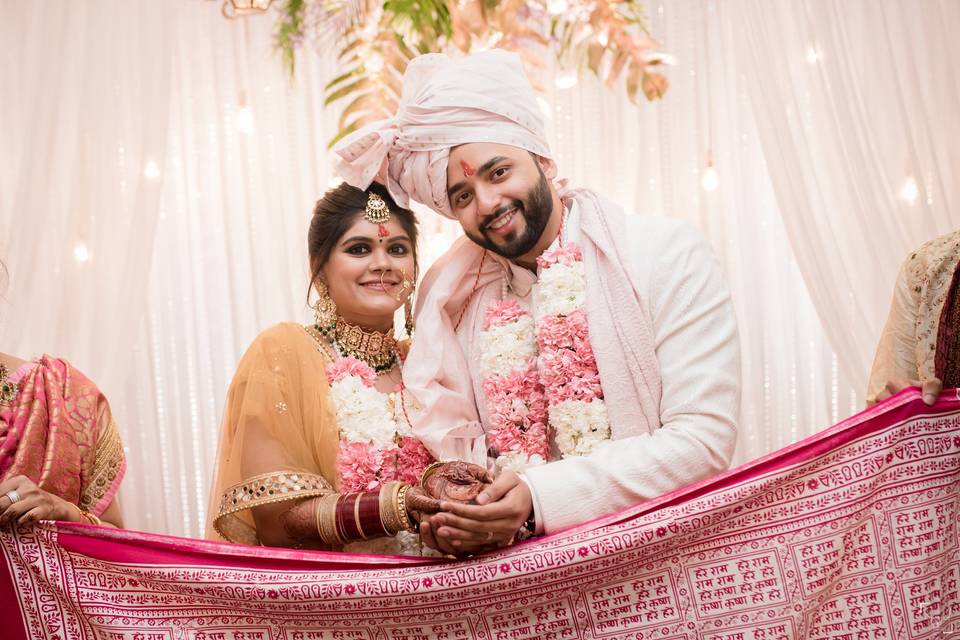 Like Beyonce rightly sang, "If you like it then you should've put a ring on it", Deepak and Trisha's love story is a reminder to all the to-be-wed couples out there, and even the single ladies and gentlemen, that you can find love just around the corner too. All you have to do is be patient and feel lucky enough to find love so close to your doorstep!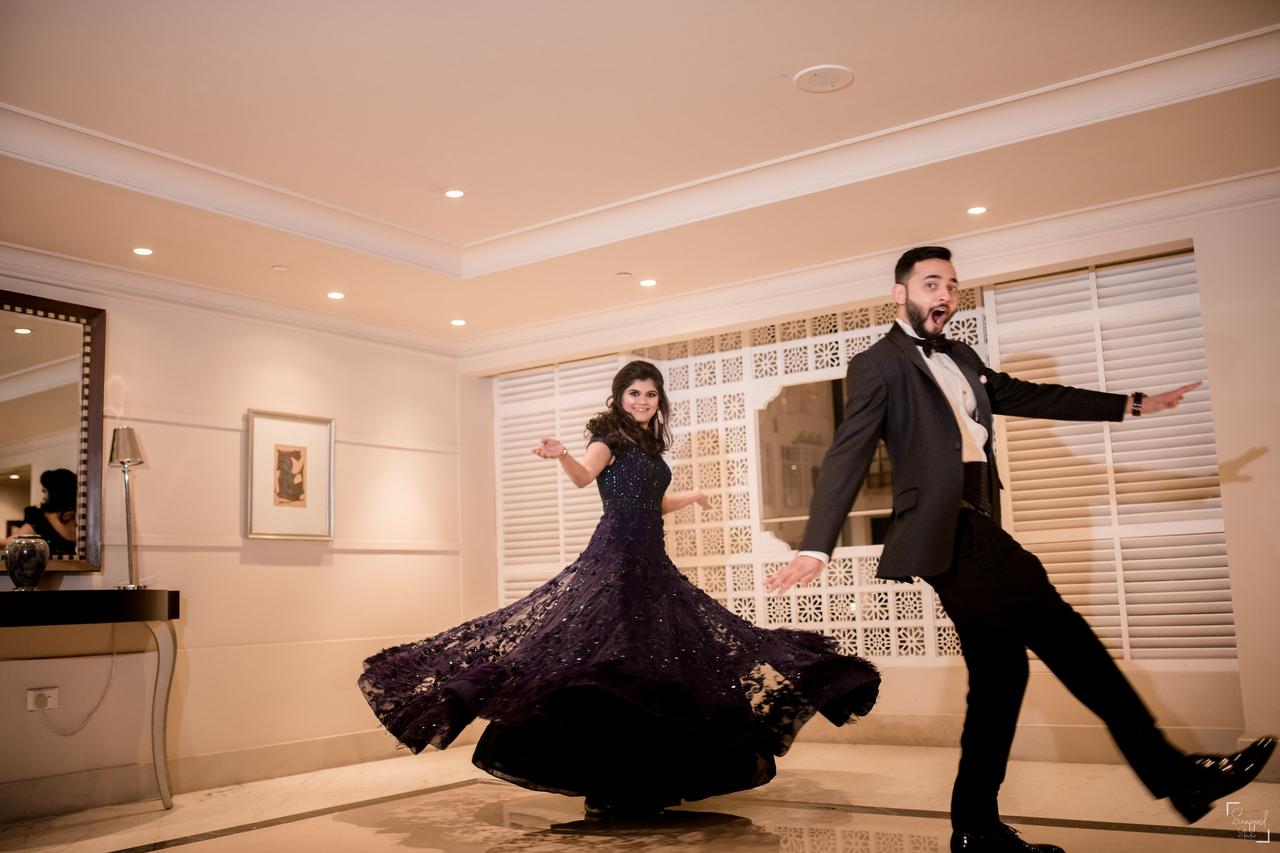 Yes, such fun is the love story of Deepak and Trisha. After living in the same building just a floor apart, both of them never imagined dating each other, let alone getting married. Read on to know how the neighbours turned into friends and then finally tied the knot on 31st of March 2020.
How They Met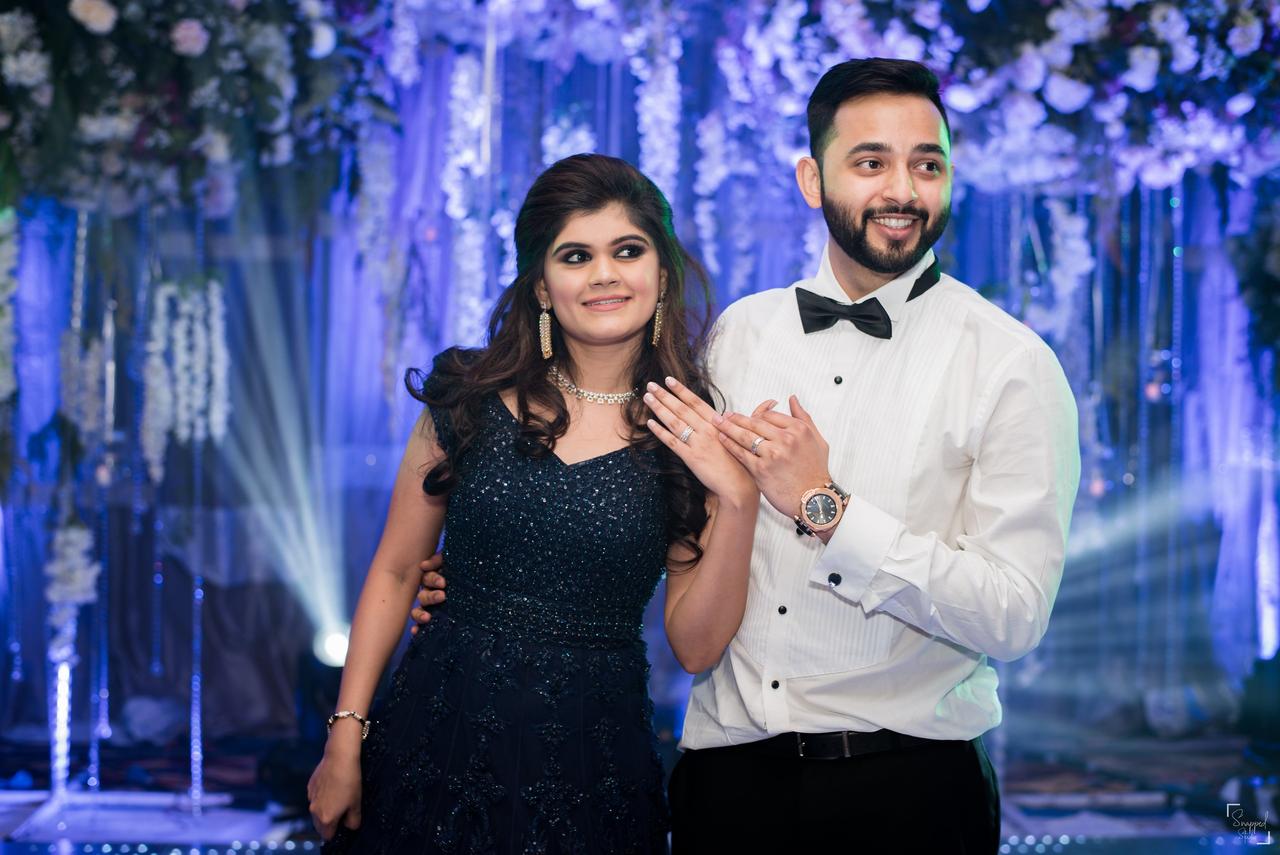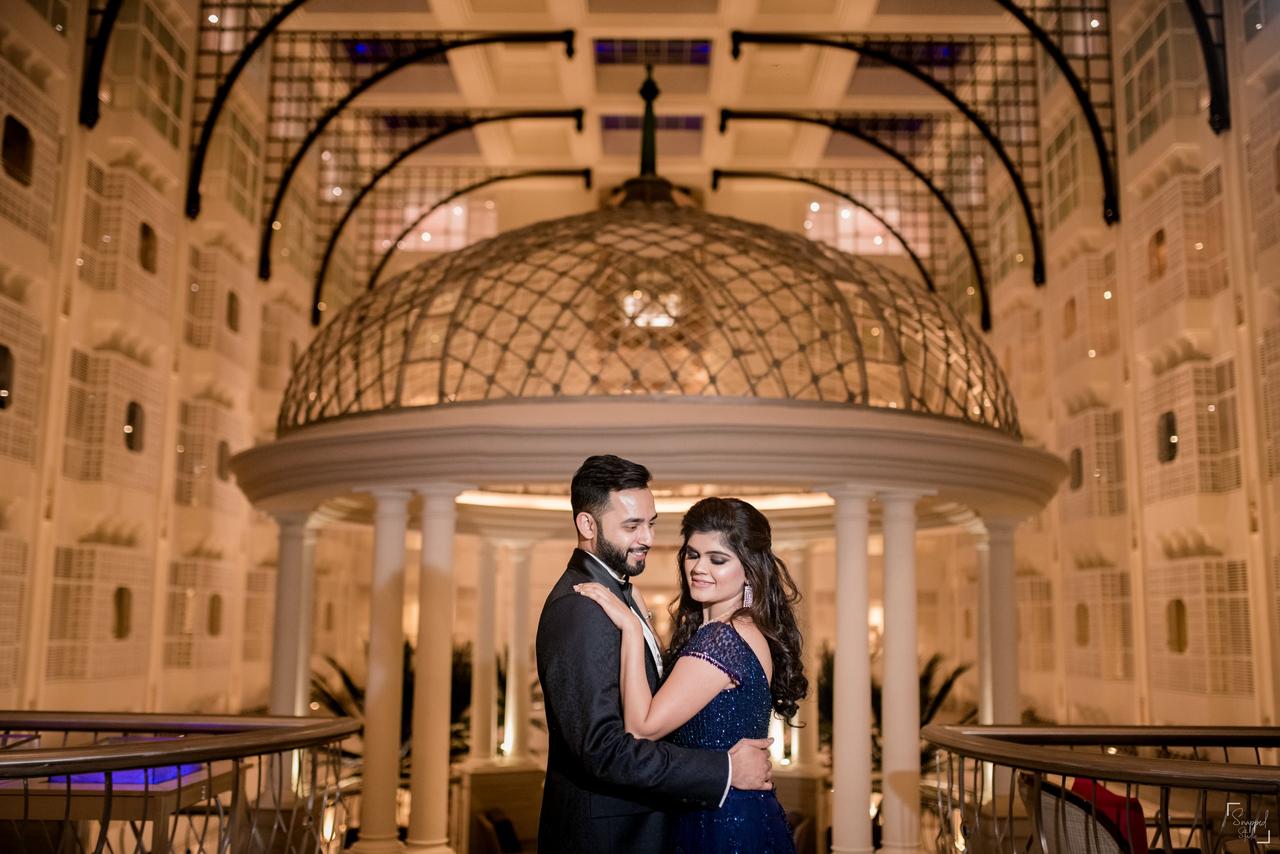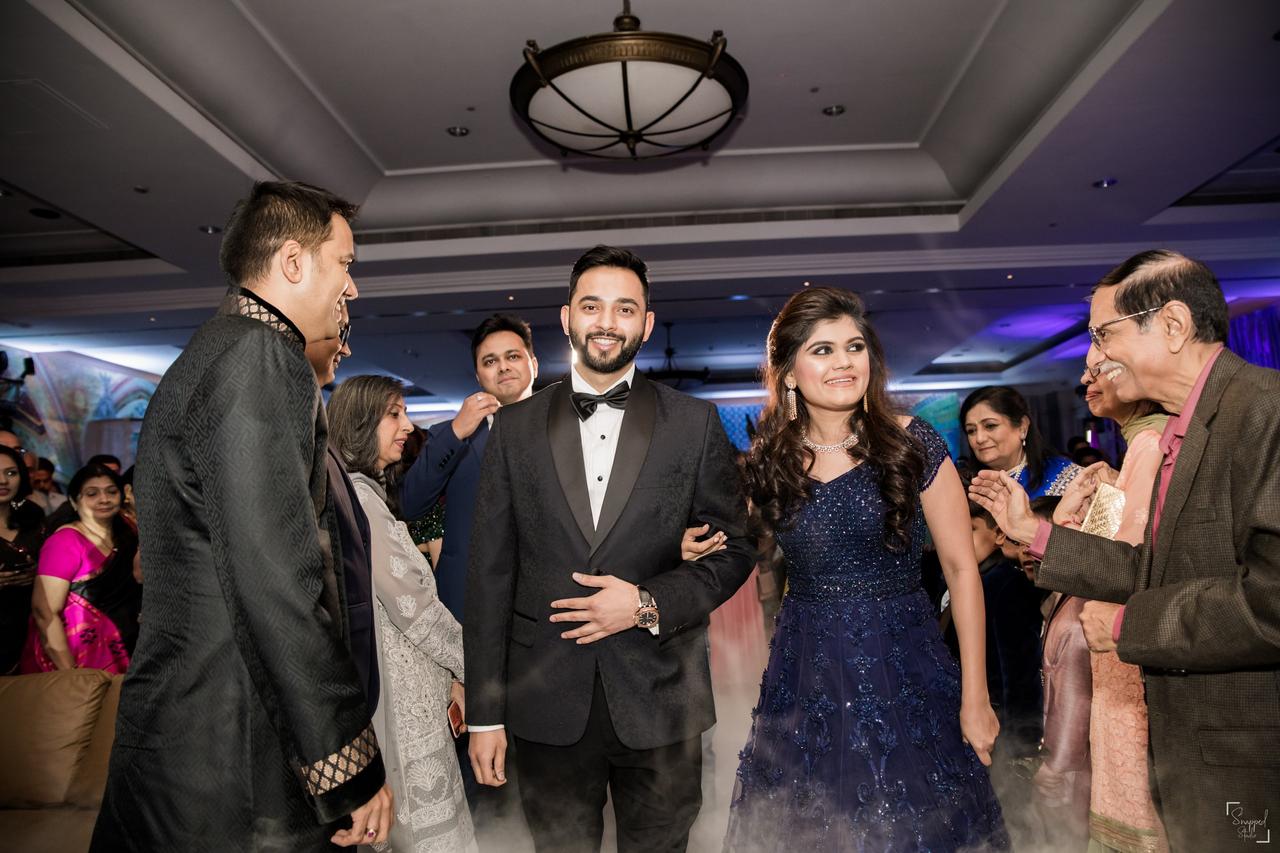 Trisha is a jewellery designer and Deepak is a manufacturer and wholesaler of women's clothing. Every time you meet a happy couple all in love, we bet you wonder "How did they meet?" This is the fun part. The part where it all begins is our absolute favourite and to add to the fun, Deepak and Trisha's story is a winner! They happened to live in the same building in Mumbai - just a floor apart.
They turned out to be really close friends about 11 years ago. Deepak and Trisha dated for 6 years before they decided to finally tie the knot.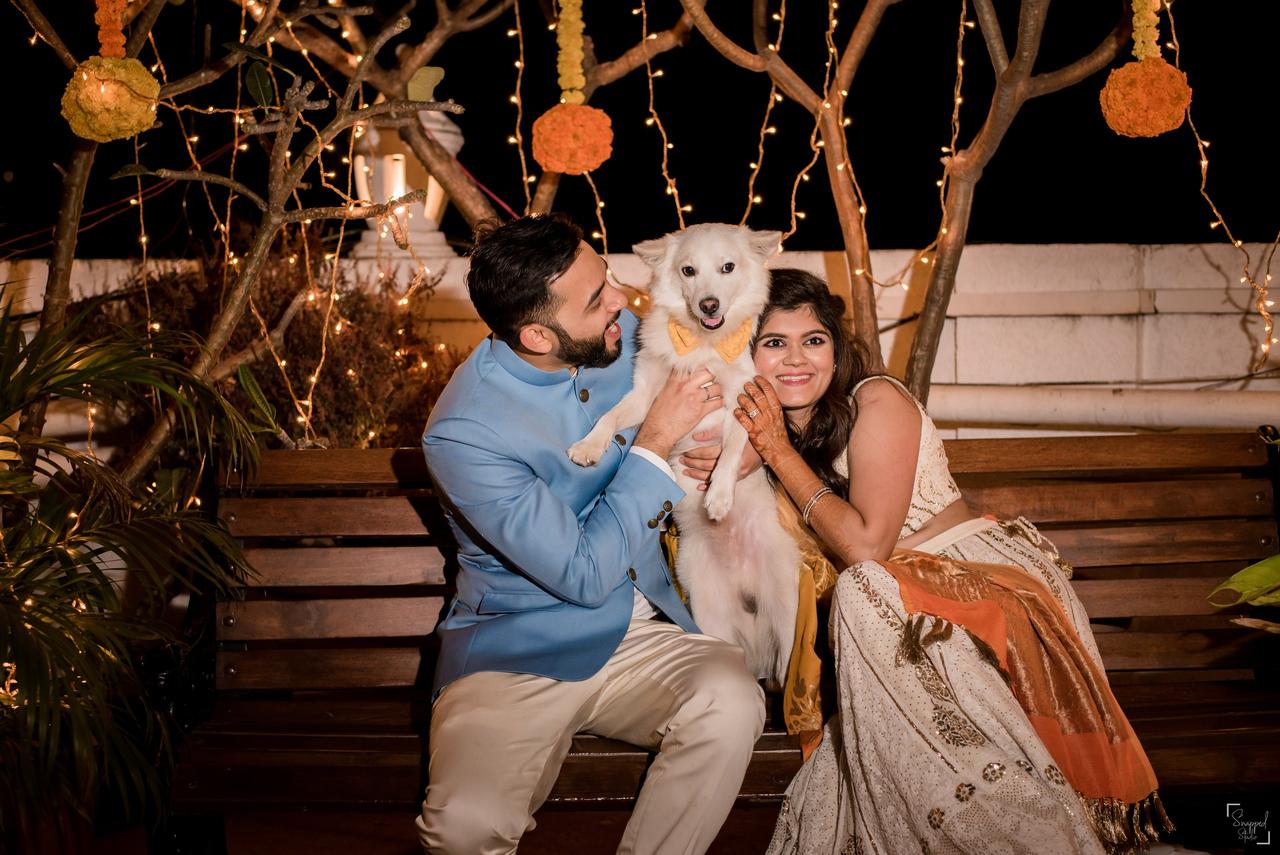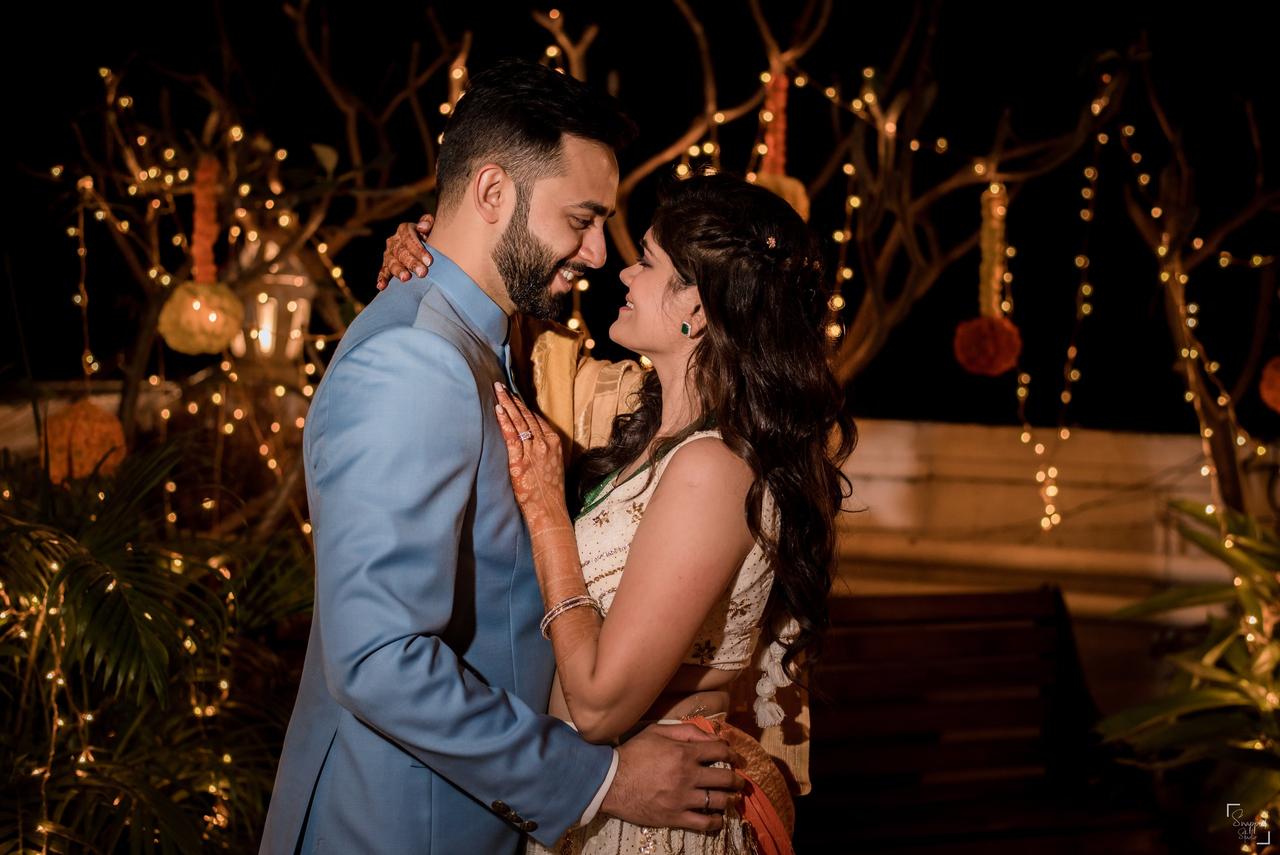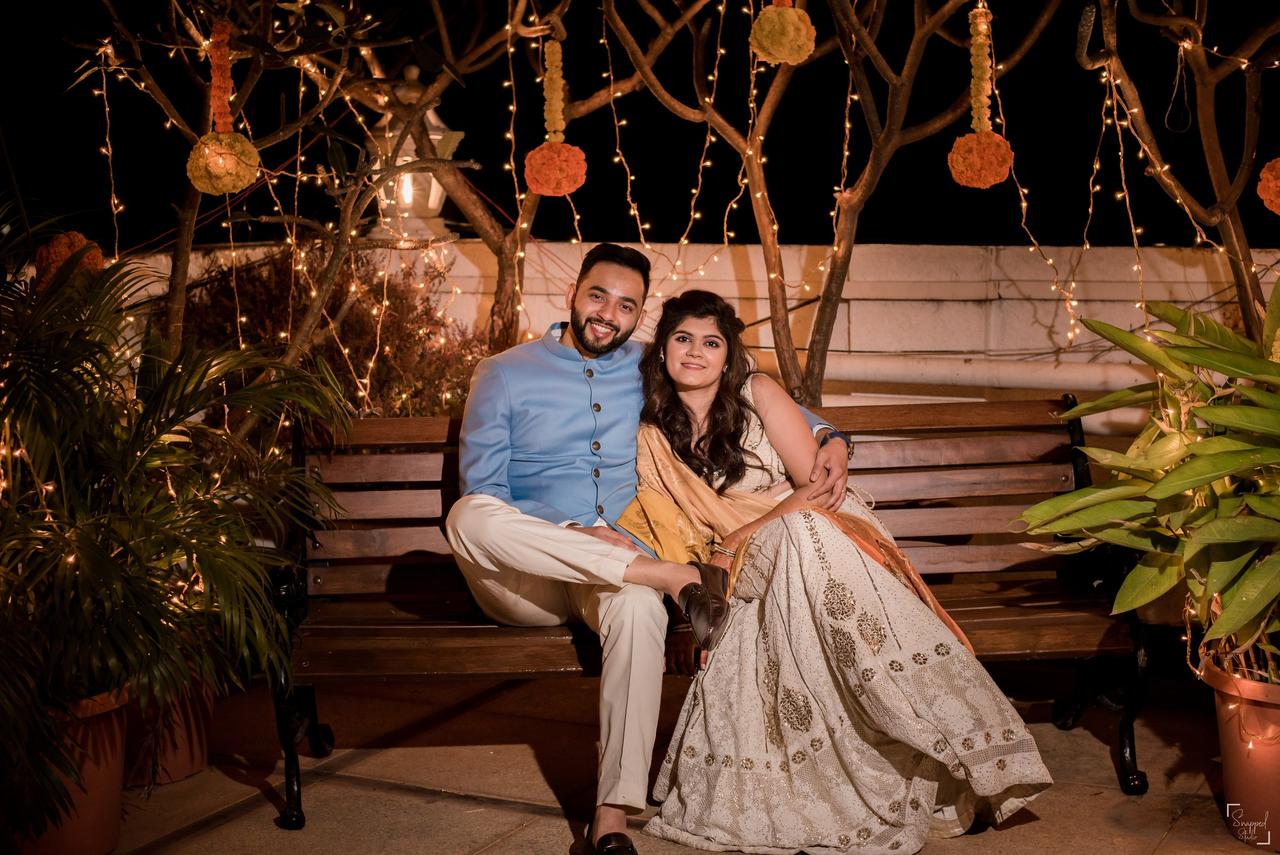 In conversation with WeddingWire India, the bride Trisha, says, "We always liked each other but it was only in 2014 that we realised we wanted to get married but we needed some time to settle down and figure out our lives so we decided to just enjoy our dating period and figure out our marriage plans later."
The Dream Wedding Planning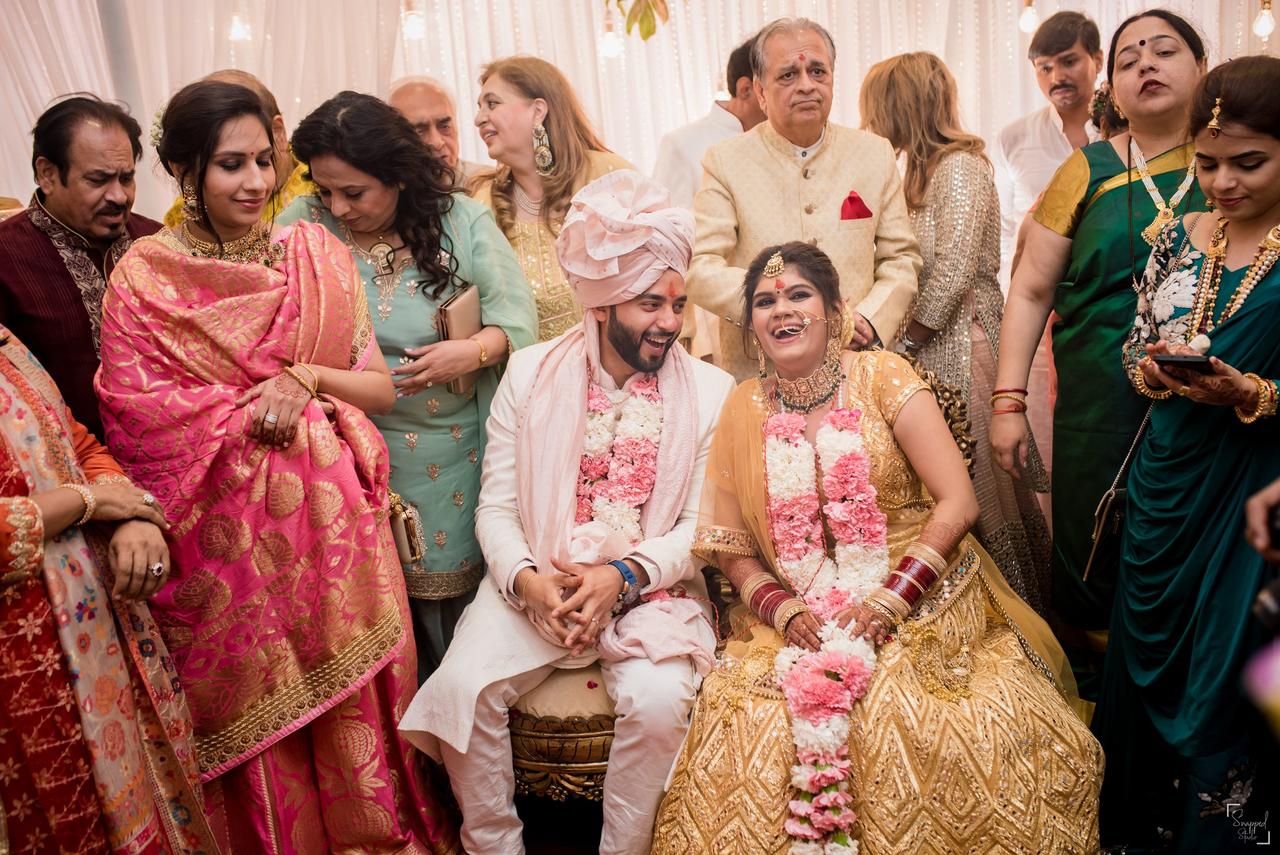 Whenever you think of a wedding, if not the exact colour of the cutlery, you almost always know what kind of wedding you want. Be it an intimate wedding, a theme-wedding, a red and white wedding or a blue one. On similar lines, Trisha says, "I always had a dream wedding in mind and I got exactly that. I wanted my wedding decoration to be a certain way - pretty, elegant, not too overdone and thankfully Deepak wanted the same. So, we were very happy with how everything turned out."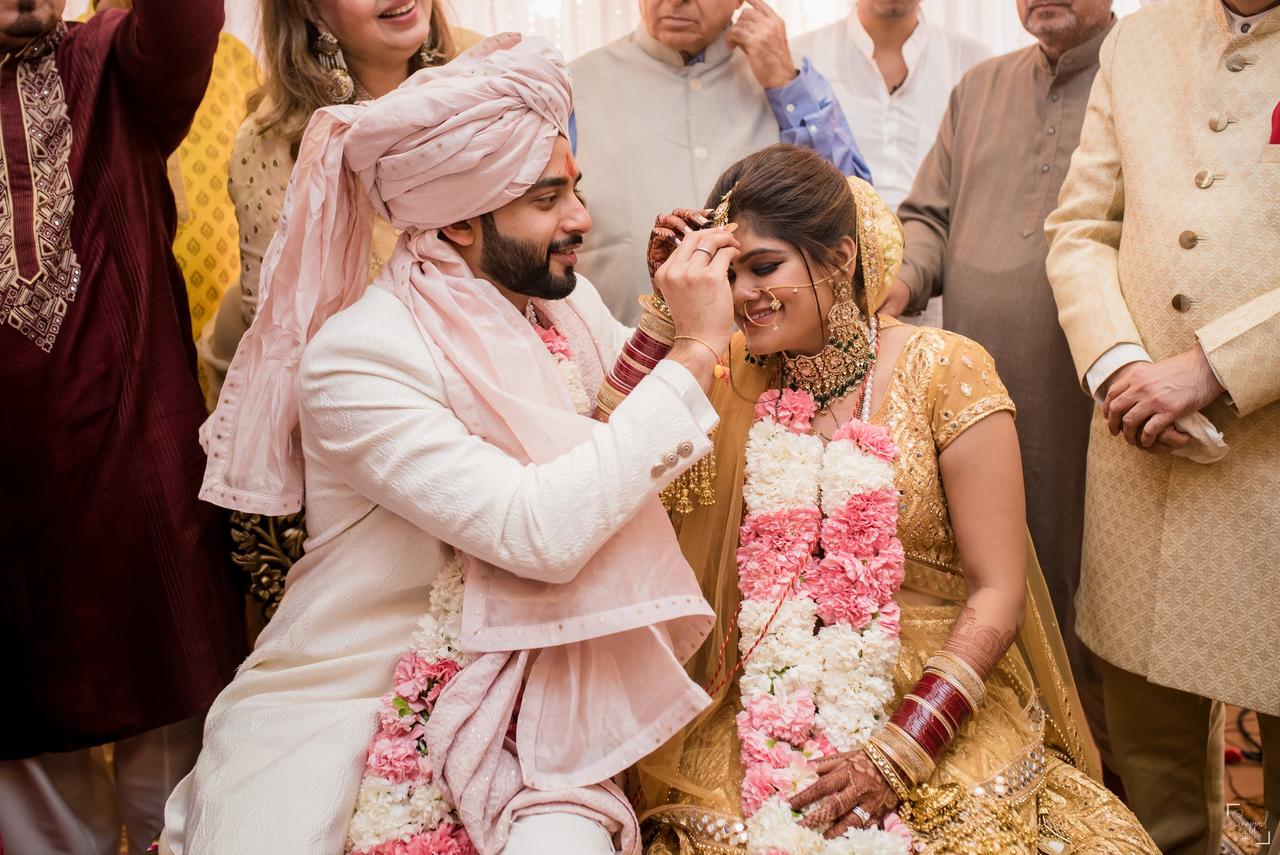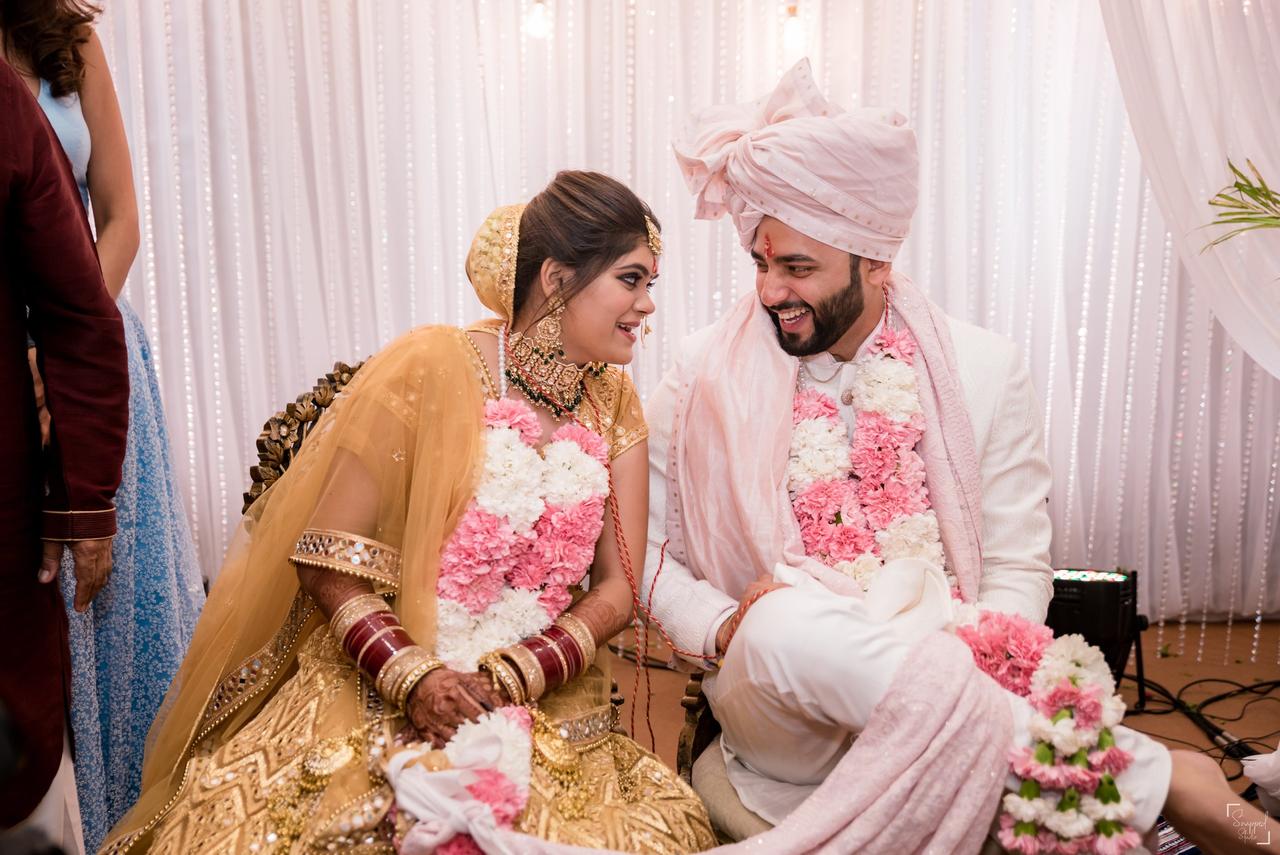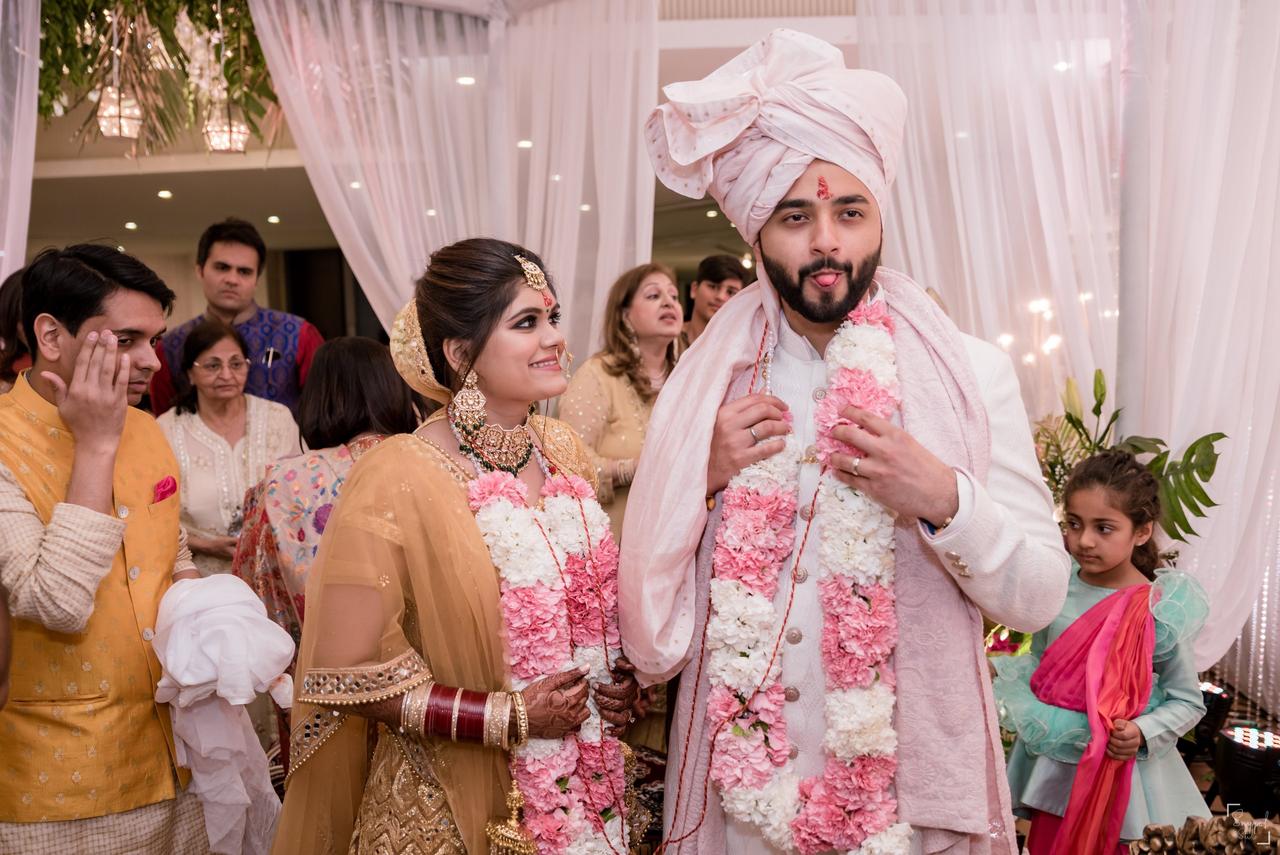 Not only that, but every wedding always has a fun and epic story that is told in every family function and dinner tables. On that note, Trisha says, "My favourite memory was the evening of my Mehendi. The weather was perfect, it was intimate with my closest friends and relatives and we danced like nobody was watching!"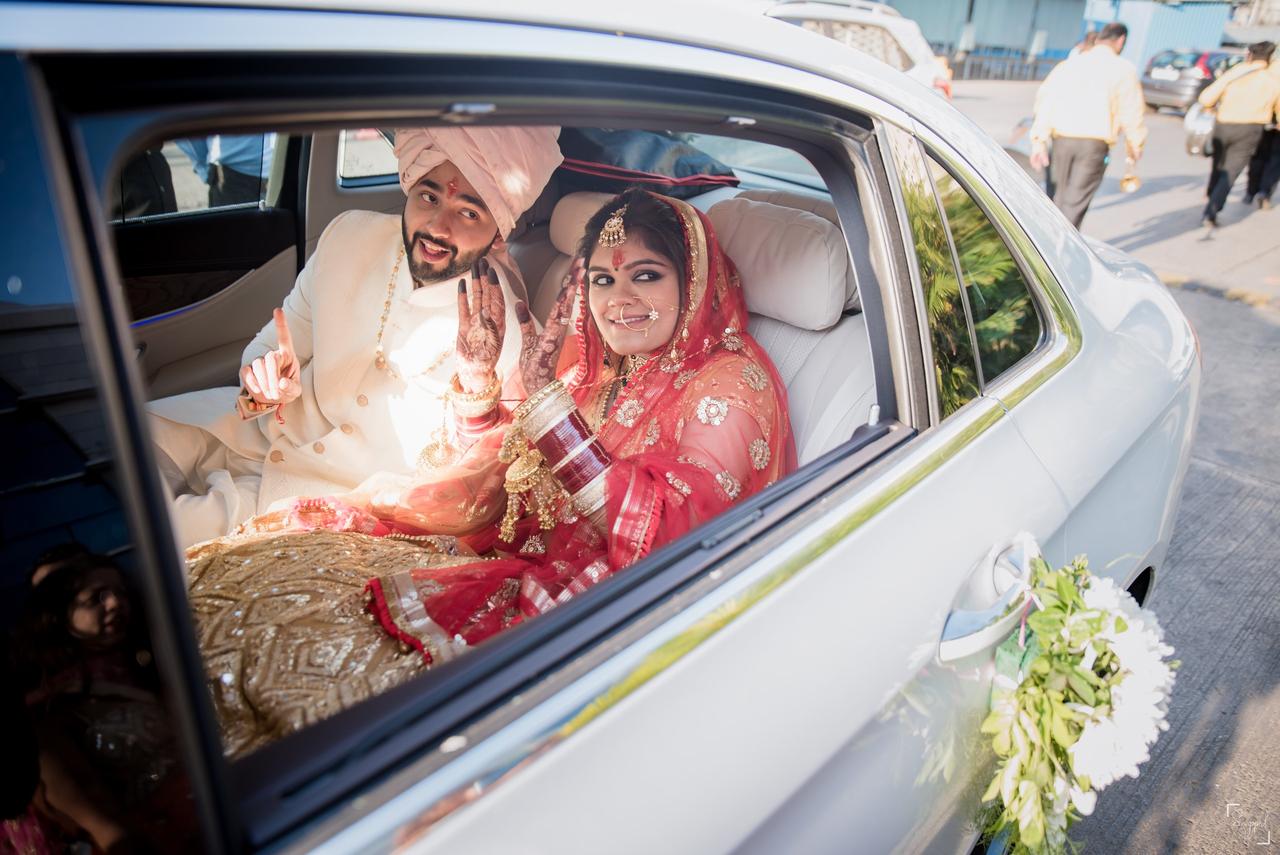 Recalling a funny moment from the wedding Trisha says, "Not extraordinary but definitely the funniest moment was right after I got married - I came back to the same building just a floor below and actually bumped into my family! That was really funny."
Note: All images have been clicked and provided to us by Snapped Studio.
If you are all set to start planning your dream wedding, get in touch with the best service providers in town who will help you shape your dream wedding into reality.
The Dream Team
Photography & Cinematography: Snapped Studio
Makeup Artist: Makeup by Fatima Soomar (Engagement), Nilofer Makeup (Mehndi, Wedding, Reception)
Outfits: Falguni Shane Peacock India (Engagement & Reception)
Planner: Beautiful Beginnings (Engagement), Samani Decorators (Wedding & Reception)
Venue: Bride's Home - Raheja Grande, Bandra West (Mehndi), ITC Maratha (Engagement), NSCI, Mumbai (Wedding, Reception)